There is no denying that Linux offers more flexibility and security than Microsoft Windows. However, if you use a Linux system for your business, then there is no need to compromise on productivity. The following are some of the most amazing business tools for Linux OS that you can use to enhance business operations and reduce costs:
1. Gnotime
---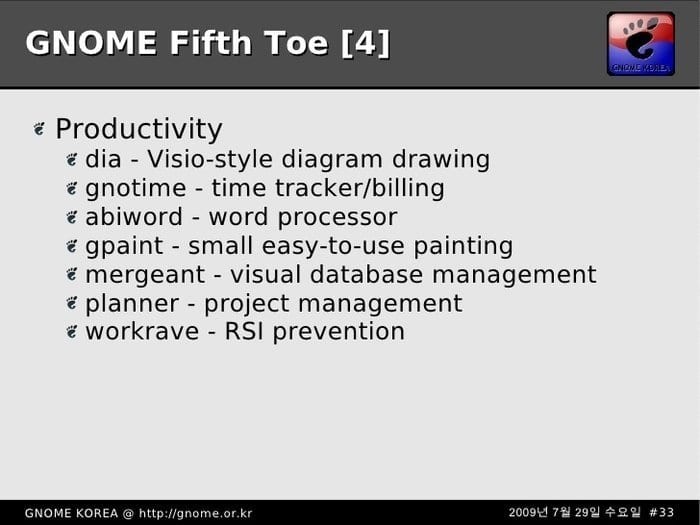 Gnotime is a lightweight task and time tracker program for Linux that allows you to improve productivity and finish the projects on time. It offers tons of features to keep you on top of work viz. diary/journal, to-do lists that can be sorted based on priority/importance of tasks, and a running timer that records the time spent on each project or task.  
Gnotime is one of the best time tracking software for Linux and is highly recommended for business owners who don't want overly complex programs that come with unnecessary tools and features.  
Gnotime: click to visit
2. Focuswriter
---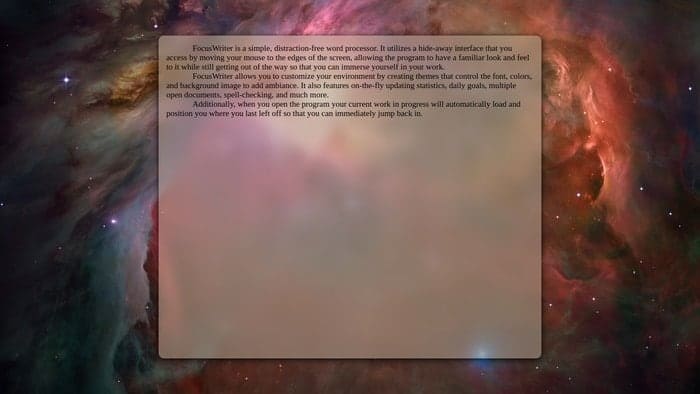 As an entrepreneur, you have to do a lot of writing that includes eBooks, web content, blogs, email templates, etc. However, when you have a lot of going on- new emails and social media messages popping up on the screen, notifications from the apps, etc. then it can be hard to maintain focus. This is where Focuswriter comes in. 
Focuswriter is a word processor that's engineered to avoid distraction. When you use it, then you won't be distracted by anything and can just focus on writing top-notch content. 
Focuswriter: click to visit
3. Tailor Brands
---
Tailor Brands is an online branding tool and logo maker that can make designing premium and unique logos a breeze. The service is web-based which means that you can access it from any device whether it's a Windows system, Linux system, or even a mobile. 
Using Tailor Brands is really easy. All you have to do is enter the name of your brand in the system, provide a few basic details like the name of your industry, tag line (optional) and the kind of logo you want- icon-based, name-based, or initial-based.
You can personalize the logo based on the sample designs chosen by you, and the program can create the perfect logos by itself within a few seconds. The service is quite cheap too and costs just a few dollars a month. 
Tailor Brands logo maker: click to visit 
4. Evolution
---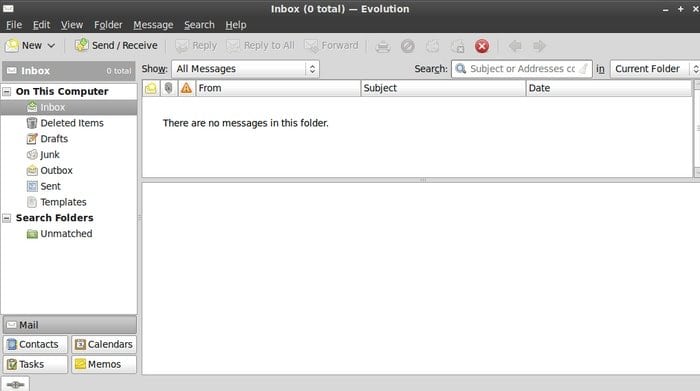 If you are tired of using Mozilla's Thunderbird, then you can choose a better email client like Evolution. It's packed with all kinds of features for calendaring, tasks, memos, etc. and is also compatible with OpenChance and Microsoft Exchange 2007/2010 servers. 
Evolution: click to visit
5. ClamAV
---
There is no reason to be overconfident about online security even when your workstation is powered by a Linux OS. There is no harm in installing a powerful antivirus program like ClamAV which comes the following features:
Milter interface for Sendmail

Robust virus database that's updated on a regular basis

Build-in support for a variety of file formats including archive files (zip, rar, cabinet, etc.), portable executable files (FSG, UPX, MEW, etc.), and document files (Flash, RTF, etc.)
ClamAV: click to visit
So, there you have it- some of the best business tools that start-up owners using Linux systems can use today. Which one are you going to try first?