Many times, we face some players with unusual activities and power. No doubt that they hack the gaming system to get these unusual abilities. So, many of you often ask about how you can hack the system to get those abilities. We know that it hurts many of you that hacking games are now so more accessible. But still, we have many requests to cover the area of the best game hacker apps. And for that, we are here today. But first, I have something to tell you about this fact.
Is It Shouldest to Use the Game Hacker App?
---
It is the issue I want to warn you about in the beginning. You have to think twice before you start using the best game hacker apps for your device. While playing the games with the tools, you undoubtedly won't have to face as many difficulties as you do while playing it normally. When it is just a single-player offline game, things are not so much complicated.
But please don't try these tools to hack the gaming system while playing in the online multiplayer mode. It will be a threat for the real players as your unusual compatibility cannot match their gaming skills. Additionally, you should be aware that most online games can detect the players' unusualness and ban them immediately. So, try to be realistic and be courageous enough to take the real challenge.
Best Game Hacker Apps You can Try for Extreme Gaming Experience
---
There are hundreds of game hacking tools out there. But most of them don't work properly, and eventually, you cannot find the real one on the PlayStore and AppStore. So, we added the download apk link of each tool of today's recommendation. We also suggest you read the details of each game hacking app to choose the appropriate one.
1. SB Game Hacker
---
Let's start with SB Game Hacker, which is really admired for its never-ending health offering. It mostly works with offline games, but several online games work well with this hacking tool. Though you can make the best out of it with rooted devices, the non-rooted ones would not contradict. Additionally, you can get all the information you need to know in the tutorial of this app at their own official website.
Important Features
With this app, you can get substantial in-game money with less effort.

At times, you can, in fact, boost up the character's speed as much as you wish.

The app is available at your reach without any cost.

It is compatible with any game of your choice to alter values.

In different types of games, you can simply block the ads.

If you want to play with a non-rooted smartphone, the app will work with that too.
Pros: Using and installing this tool is exceptionally easy. You can download the official apk file from Goggle and learn the way of using it easily.
Cons: Sometimes, the game authority will detect your work when you use it, and you can be banned too.
2. Xmodegames
---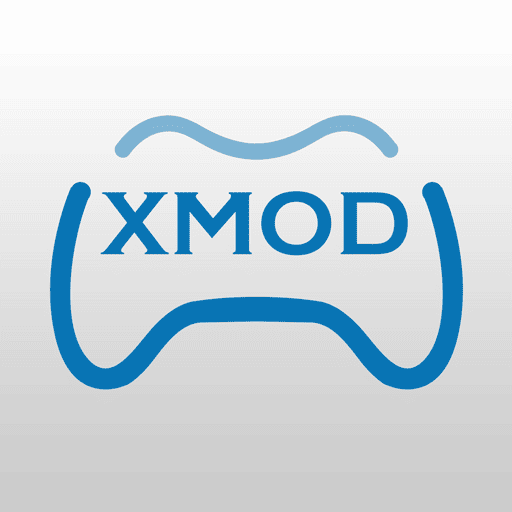 Xmodegames is getting a bold position for what it does. When you install the app, it will provide patches for the games it is compatible with. You can make an entreaty of the manipulation you desire in the games. The app will bring you countless advantages to make sure you win. So, for unlimited in-game life and power, you can simply use this free tool. It would help if you also learned about the following features to decide properly.
Important Features
Most of the popular online multiplayer games such as PubG, GTA, COC, and many more are supported.

Here, you will get an inbuilt screen recorder with the app.

It initially helps you to make progress in your game performance.

Not only gaming cheats but also better graphics are achievable using this.

Developers continuously bring up-to-date touch up so that you can enjoy with latest games.
Pros: Unlike most other real hacking tools, this one provides less possibility to get caught and banned by the game authority.
Cons: The app does not work with non-rooted devices.
3. Cheat Engine
---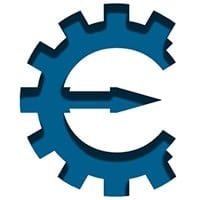 To enjoy unlimited cheat and hacks on most of the popular games like PUBG, you can also use Cheat Engine. Basically, it is a trendy game hacking tool for PC, and now the authority lets smartphone users try it out. However, you can enjoy using unlimited cheat codes to improve your life in the game. Additionally, you can boost your power and unlock different items without completing the missions they require. That's how Cheat Engine makes gaming easier for you.
Important Features
It is a powerful open source app that you can use on your Android and iPhone.

This app needs a few seconds only to allow you to change any features in the game.

The best part of this tool is unlocking the features without completing the requirements.

You can also enjoy being invisible and vanishing the walls in the games.

It is a free game hacking tool, and you don't need to root your device to use it.
Pros: You can enjoy cheating on most of the classic games with this tool. Hacking online games is also possible with it as well.
Cons: This tool is not as comprehensive with smartphones as it works on the PC.
4. CreeHack
---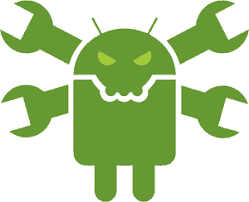 How about hacking all the Android games without paying a single penny? Well, CheerHack has come up with a great solution to help you hack most Android games. In addition, the interface is very user-friendly, and in most cases, it doesn't demand any root. Moreover, this app is hundred percent legal and free indeed. No wonder it is one of the best game hacker apps for free with some optional in-game purchases. And it gets you uncountable gems, coins, credits, crystals, etc.
Important Features
This app is very light-weighted, and the installation size is 1.6 MB.

You can smoothly download or install this app from its official page.

This tool will offer more games to hack after every update.

You can purchase a memory editor, and it is easier and faster too.

Indeed, you can hack most of the single-player offline games.
Pros: Hacking any games doesn't need a validated server. Furthermore, You only need to pay money while purchasing any gems or crystals in the game.
Cons: Sadly, this app does not work on multi-year games.
5. Lucky Patcher
---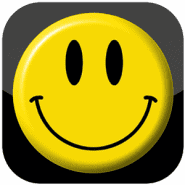 Lucky Patcher is one of the most potent tools to hack any game in a flash. Indeed this game is packed with everything to cheat a game successfully. Likewise, it doesn't require any root, and in fact, you can use it to Mod and Hack games excepting a root. Moreover, you may get a chance to remove any spare system apps. And, of course, it will assist in creating backup too.
Important Features
You can simply shift your normal apps into system apps to redouble the performance.

You don't need to pay a penny to use the paid apps and their premium features.

This app will definitely help you to prevent any sort of ads.

You can also modify the game settings through this.

Basically, it extracts the original game and duplicates and then mods it.

You can hack unlimited gold, money and gems, and a lot of other surprises through this app.

This tool will get you wallhacks, aimbots, speed hacks, utility hacks, and so on.
Pros: This app simulates servers for successful game cheat. Additionally, it works pretty well with online games and offers many patches for LOTs of games.
Cons: The risk of getting detected and banned from the game is pretty high with this tool.
6. Game Killer Apk
---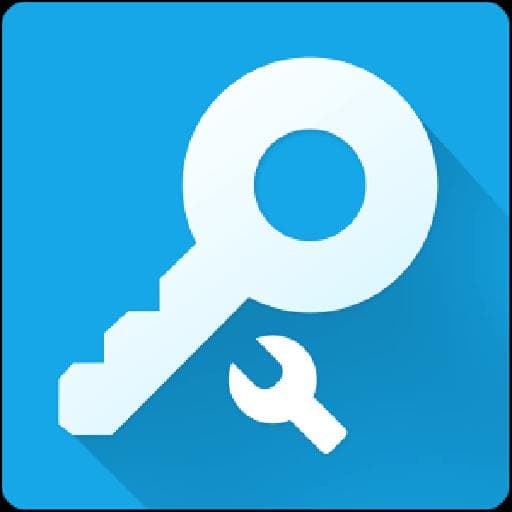 I can suggest you a proper app if you are looking for the safest game hacker app. With over 10 million downloads, it is one of the most downloaded apps outside the Google Play Store. This great app lets you modify coins, gems, and other important resources for almost all offline games. The best thing is, this app fluently runs on almost all Android versions. Apparently, you just have to install Game Killer Apk on your device. The developer has their website for Game Killer Apk, and you won't have to worry about viruses.
Important Features
This app works offline. Apparently, you can use it anytime, anywhere.

You can directly hack any games resources with it on your phone.

Unlike most hacker apps, you don't see a few game names that you can hack. With this app, you can run any offline game and hack it.

You can lock any game value to a repaired number.

This app is exceptionally lightweight and doesn't put much pressure on the device.

The user interface is very quickly operatable.
Pros: This great app comes with an anti-detection mechanism, and no game can detect it. Besides, it doesn't consume much power from the device.
Cons: Your device may need to root to use this app.
7. GameGurdian
---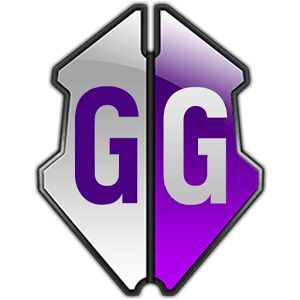 If you are looking for a game hacker app that is safe and compatible on all Android devices, try GameGurdian. It is relatively lighter than other alternatives app, and this excellent app can modify in-game money, HP, SP, and many more. It fluently runs on ARM, x64, and x86 devices. This versatile and powerful app is also usable on Android emulators like Nox or Bluestacks. GameGurdian Apk put very slight pressure on the devices. Moreover, its friendly and customizable interface makes it more comfortable for all users.
Important Features
The app operation is effortless and straightforward.

The searching section is very flexible on this app. Apparently, you can search String, Hex, AoB, fuzzy numeric on this app.

It modifies the game data safely and quickly. The game money and HP won't change back once the app is closed and the change happens permanently.

There is a "time jump" feature available in this incredible app.

It features "search in the background," so your game won't understand the changes.
Pros: This app lets you modify all searches at once. Moreover, the app is available in more than 50 different languages.
Cons: The device must be rooted to use this app.
8. Leo Playcard
---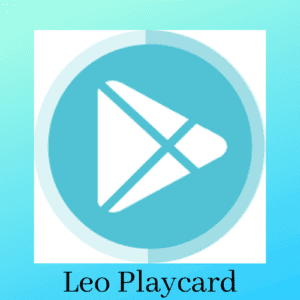 How about a game hacker app that comes with its own store? The Leo Palycard is just like that. This powerful tool initially comes with numerous hacking tools, and it also has lots of games for download. Apparently, the games which Leo Playcard features are the game that you see on the Play Store with a big price tag. Starting from Android 2.2, it supports almost all Androids till the latest ones. One of the surpassing thing I find in this app is its modern and minimalistic design. You certainly won't face hesitation while using it.
Important Features
This tool is highly secure and safe to use.

It works offline. Apparently, you won't need to turn on mobile data to use it.

There will be no device root require to use this app.

Modifying coins and health in this app is a straightforward task.

It won't consume much battery while running in the background if required.

There is a good collection of in-purchase apps on this game hacker app.
Pros: There will be no visual distortion for big-screen devices. Additionally, you will be able to adjust in-game objects through it.
Cons: This tool isn't available for Apple users.
9. Freedom APK
---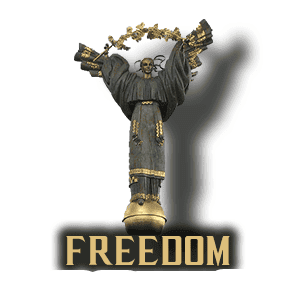 Want to enjoy the ultimate freedom in the gaming world? Freedom APK is there to make your dream true. You can simply enjoy this tool to get unlimited coins, life, and points on the most popular offline games like Temple Run and Subway Surfers. It is initially a free app, but you can buy some premium features from it that are entirely optional. Additionally, you don't need any coding knowledge to use and install this tool on your device.
Important Features
To exploit games, this tool uses multiple patches and mods.

You can simply get rid of commercials from the games using this tool.

To enjoy this tool on games regularly, you have to update it constantly. And updating this tool is exceptionally easy too.

You can simply enjoy this tool on almost all versions of Android devices.

A rooted function is essential to run this tool on your device.

This tool will eventually get you the full version of the game instantly.
Pros: Bypassing the in-app purchases on the games is the best part of this tool. So, you don't have to pay to enjoy the premium features in the game.
Cons: You cannot enjoy online multiplayer games like PUBG using this game hacking tool.
10. HackerBot
---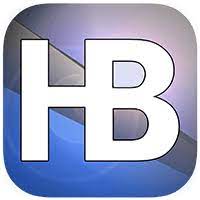 And lastly, we have a masterpiece to hack and cheat any offline games. HackerBot will bring you unlimited coins, in-game life, gems, and other essential facts while playing a game. This tool is eventually easy to install and use on your device. But it is only available for Android users. However, the best part of this tool is its commercial blocking system that initially allows you to enjoy the game without any interruption.
Important Features
This tool gets you all the premium features of a game without spending money on it.

You have to root your device to use this powerful game hacker app.

This tool lets you cheat in almost all popular offline games.

You can eventually get unlimited coins and gems in the games Subway Surfers and Talking Tom Gold Run.

It is a free tool available for Android devices of all versions.
Pros: You can install this tool easily by following the directions given on their official website.
Cons: It is not available for iPhone, and you cannot use online games with it.
FAQ
---
Q: Is there any apps to hack games?
A: Yes, there are many game hacker tools and apps you can use on your smartphones. Many themes really work on almost all games, and so it will be easier for you to enjoy freedom in the gaming world. Basically, they provide you with some cheat codes that you can use to get the exceptional features in the game.
Q: What is the best free game hackers app?
A: Xmodegames and Cheat Engine are the best free game hacking apps you can use on your device. You may not find them on PlayStore or AppStore, and instead, you have to install the APK version of them and then use them on your device. Both of them work on most online games and let you get unlimited life and power.
Q: What app can I use to hack in PUBG?
A: Xmodegames is the best app to hack in PUBG. There are functions here to extend life without a medical kit and use unlimited ammo even if you didn't collect them. Also, you can enjoy x-ray vision, jumping hacks, and unusual speed on the games.
Q: Can I get banned for hacking in games?
A: Yes, you can get banned for hacking in many online games like PUBG. In PUBG, thousands of players are banned for a long time, like ten years, for just using hacking tools. So, it would help if you think twice before using the game hacker apps.
Q: What game hacker app can I use on my iPhone?
A: You can use Xmodegames and Lucky Patcher on your iPhone to hack games. These tools are free to use, but you cannot find them on PlayStore as the regular apps. Instead, you have to install them from their websites as the APK version.
Finally, Insights
---
Once again, we suggest you not use the game hacking tools. For sure, you won't get the excitement of accepting the real challenge in the game if you use the game hacker apps. Still, we cover the recommended list only out of the request of many of our viewers. Hopefully, it will come as a help if you are really searching for one. So, here we take our leave for today and thank you for your cooperation.