Blender is a free and open-source 3D creation software used for a wide range of applications, including visual effects, animation, and video game development. It offers a comprehensive set of tools for modeling, sculpting, texturing, lighting, and rendering 3D objects, as well as for compositing and post-processing of images and videos.
Some of Blender's key features include support for a variety of file formats, a customizable interface, a powerful physics engine for creating realistic simulations, and a built-in game engine for developing interactive experiences. Additionally, Blender has an active community of users who contribute to its development and provide resources such as tutorials and add-ons to enhance its functionality.
Blender 4.0 Released
---
Blender 4.0 has been released with major improvements and bug fixes. Let's take a look at some of the important features.
Animation & Rigging
---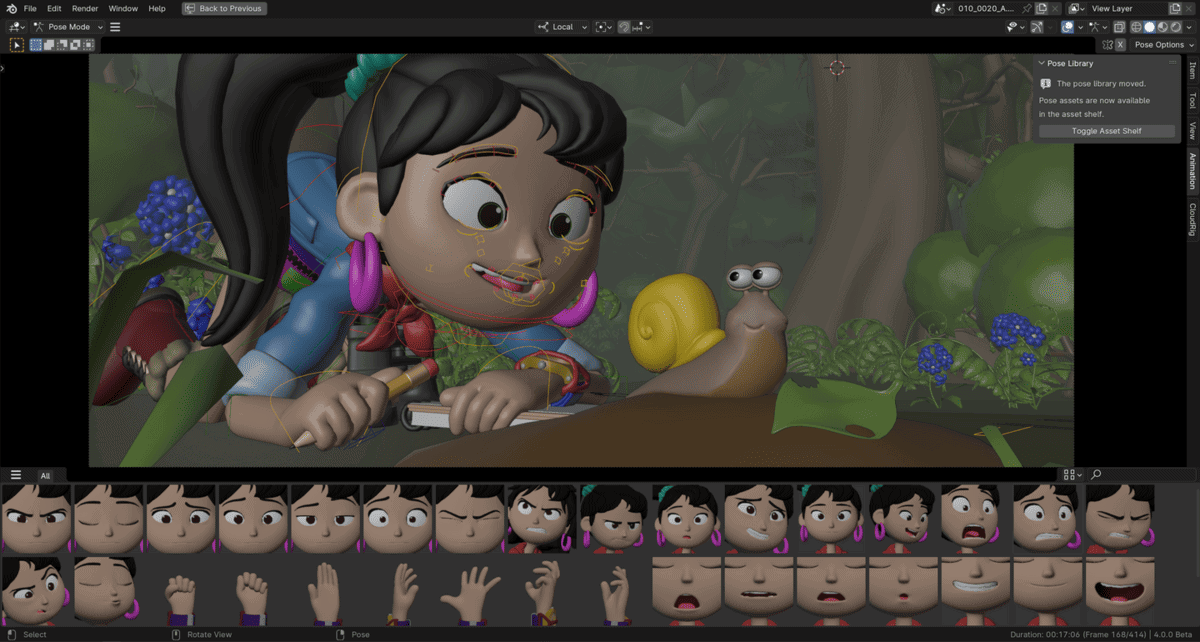 Blender's latest update has brought exciting changes to Animation and Rigging. The new pose library, bone collections, and colors make it easier to manage bones and poses.
Additionally, the update includes a new method of mapping vertices to B-Bone segments and fixes the long-standing issue with Preserve Volume.
The user interface has significantly improved, with better background colors, locked FCurve drawing, and multi-editing for FCurve modifiers. There are options for adjusting the playback display and renaming features to improve clarity.
Geometry Nodes
---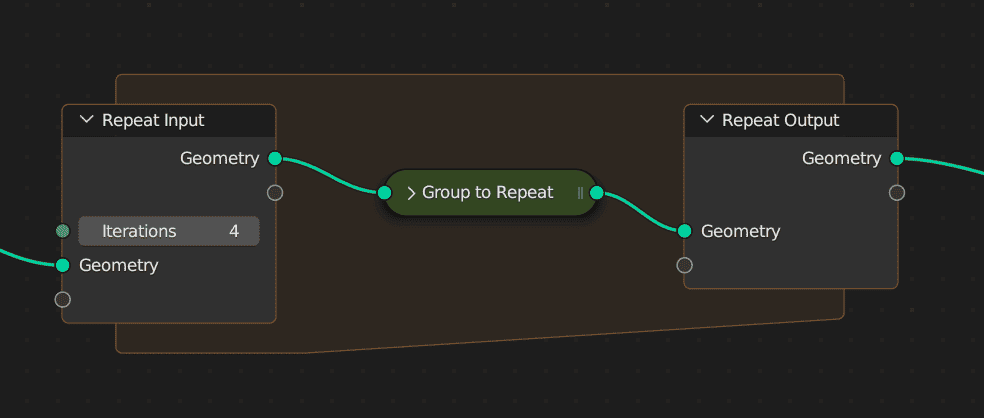 Blender 4.0 has new Geometry Nodes that allow for easy customization without Python. Specific nodes control tool-specific data, such as the Selection and Set Selection nodes for Edit mode selection. The new Repeat zone repeats nodes dynamically, and the Mesh to Volume node generates a proper fog volume.
Rotation is now simpler with eight new nodes, including Axis Angle to Rotation and Rotation to Axis Angle. Simulation zones can be baked individually, and the Simulation Output node has a new Skip input.
Modeling
---
The Add Modifier menu has been revamped and now includes geometry nodes assets. A new shortcut, "Shift A," has been added to open the Add Modifier menu quickly.
Snap and Navigation have seen significant improvements in setting a base point when transforming objects using the B key, allowing for a faster and more precise snap from vertex to vertex. You can now navigate while transforming objects by holding Alt, and there are new snap symbols available for different snap types like vertex, mid-point, perpendicular, etc.
Transform operations have a new feature that allows you to edit the 'Snap Base,' and Bones now support snapping with "Align Rotation to Target."
The Shape Keys feature now respects X symmetry with the Blend From Shape and Propagate To Shapes operators. Additionally, the UV Editor has a new 'Add Invert Pins' operator to make your work easier.
Sculpt, Paint, Texture
---
Blender, version 4.0, has brought in some exciting new enhancements to its sculpting, painting, and texturing features. With the new set vertex colors option, users can easily lock the alpha and create stunning visual effects. The mask inverted fill has been expanded, giving artists more flexibility, while the ability to set weights without paintmask enabled makes it easier to achieve the desired effect.
Shading & Texturing
---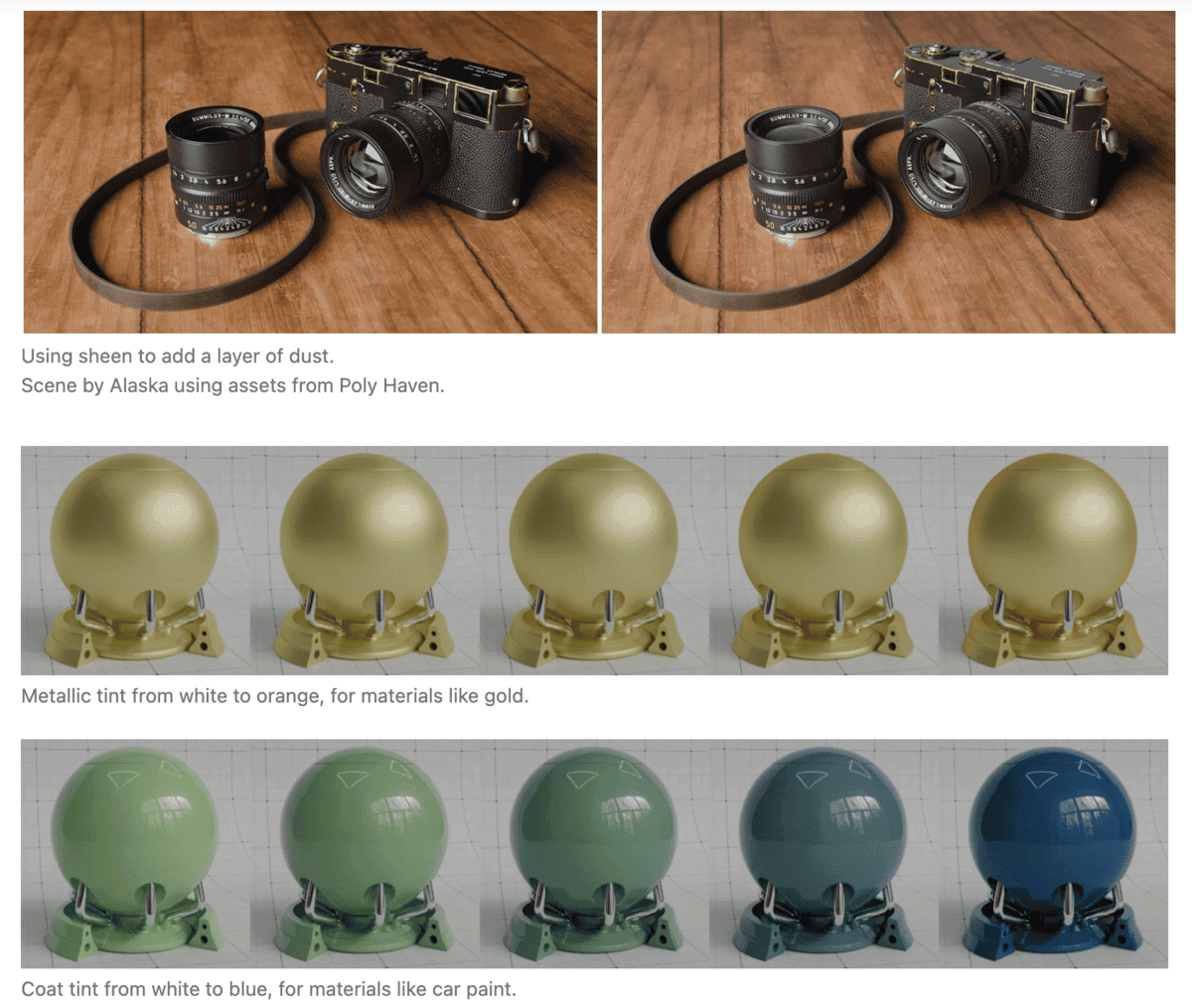 The Principled BSDF node has been revamped to support a wide range of material types, with sheen now used for dust on arbitrary materials. The Glossy and Anisotropic BSDF have been merged into a single Glossy BSDF with anisotropy control.
The Velvet BSDF node has been renamed to Sheen BSDF, and a new shading model ("Microfiber") has been added as the default option. The Voronoi Texture node supports fractal noise to add multiple layers of details.
Light sources have slightly different behaviors than before for energy preservation and better compatibility with other renders.
Cycles
---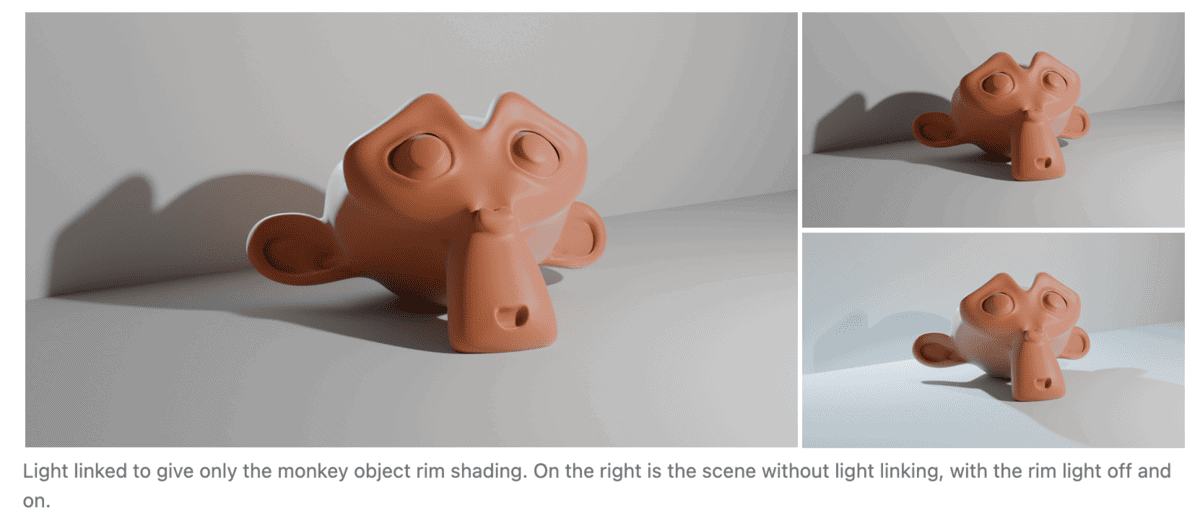 The Cycles engine now supports light and shadow linking, path guiding on glossy surfaces, and a new multiscattering GGX implementation.
The Principled Hair BSDF has been updated, adding a new variant called "Huang" that supports elliptical cross-sections. Metal hardware ray-tracing is now supported on the new Apple M3 processor, and there are performance improvements in geometry upload.
However, Metal AMD GPU rendering may be disabled due to GPU driver limitations. The release also adds support for rendering with AMD RDNA2 and RDNA3 APUs.
Color Management
---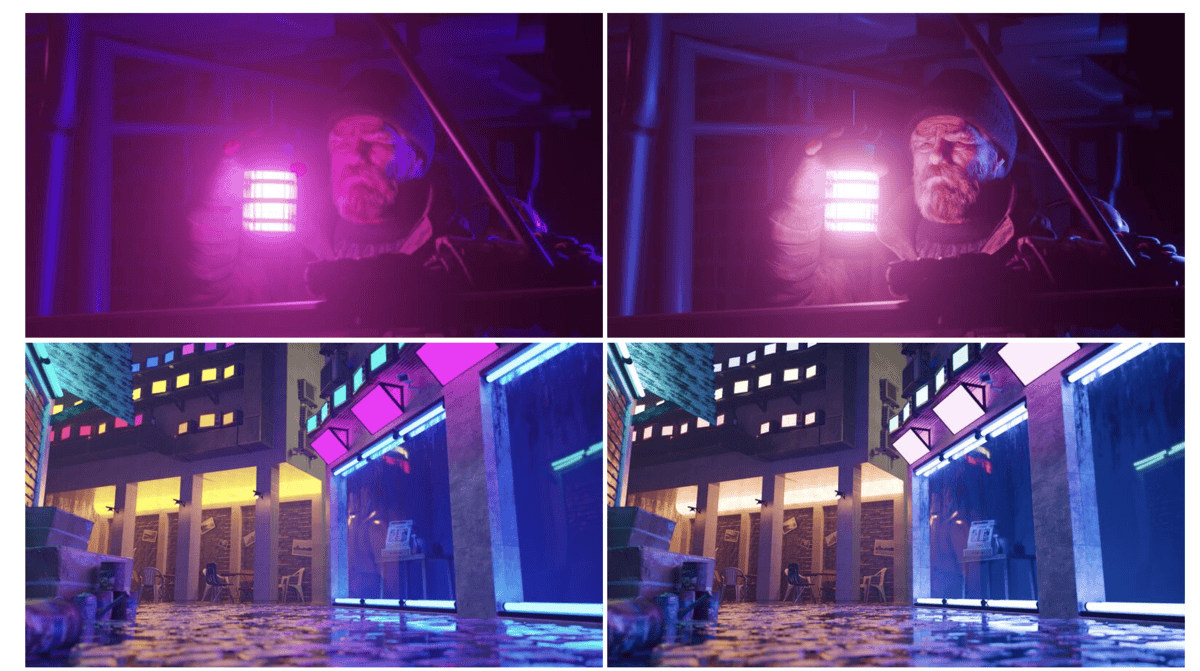 The default view transform has been changed to AgX, providing better color handling in over-exposed areas than the old Filmic. A new HDR display option has been added for macOS, which requires a monitor capable of displaying HDR colors.
Some new linear color spaces and display devices have been introduced, and some unused ones have been removed. To maintain compatibility, images need to be set to Non-Color space instead of disabling color management.
Compositor & Sequencer
---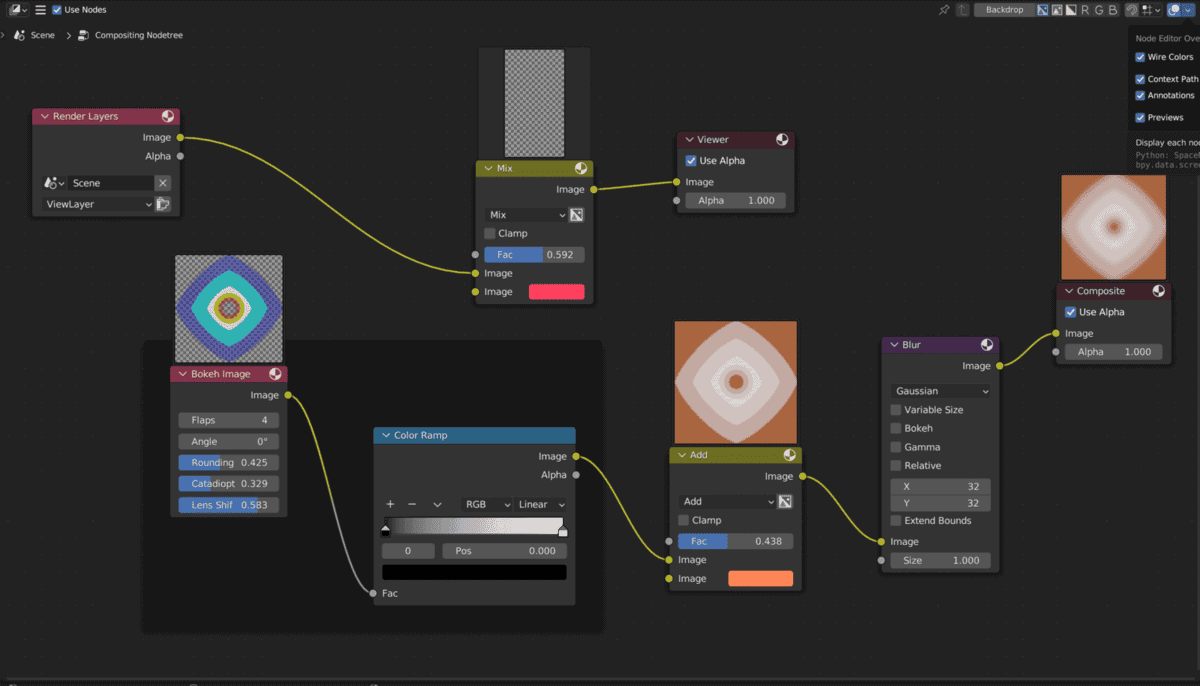 Blender 4.0 includes new nodes supported in the Viewport Compositor and an interactive retiming system for strips in the Sequencer. Additionally, sound strip waveforms are processed faster, and a new equalizer modifier has been added. Two breaking changes include the removal of the Depth socket from non-multilayer image nodes and the renaming of the "Distort" socket to "Distortion" in the Lens Distortion compositing node.
Compatibility
---
Blender 4.0 has compatibility changes in the Blender file format. Earlier versions of Blender cannot read files saved with 4.0, but Blender 3.6 LTS can. The minimum required OpenGL version has been increased to 4.3 for Linux and Windows, and Metal is now the only supported graphics card on macOS. Support for Intel HD4000 series GPUs has been dropped due to driver issues.
Check the full changelog here.