Today, Steven Shiau – the developer of Clonezilla Live – announced that Clonezilla 3.0.3 is now available! This open source and free partition clone/imaging live ISO distribution based on Debian Sid repositories offers users a powerful tool to manage their data with ease.
The new version includes several bug fixes and improvements over its predecessor, delivering an even more reliable experience for those looking to back up their important information quickly and securely.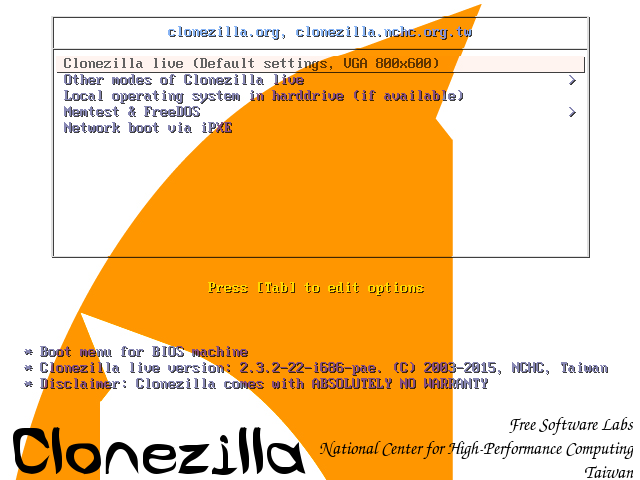 After an extensive wait of three months, Clonezilla 3.0.3 has finally emerged with more dependable and secure features for users all around the world! This new version updates the Linux kernel from 6.0 to now long-term supported 6.1 LTS so that users can enjoy a safe experience while using it on their systems – the default live ISO ships with Linux Kernel 6.1.11 as well!
Clonezilla Live is a powerful and popular disk cloning tool for Linux systems, nowadays allowing users to clone multiple Linux Unified Key Setup (LUKS) devices with its latest version. This open-source utility has been around since 2007, providing secure, reliable, and efficient disk cloning capabilities that have benefited many system administrators, data recovery experts, and computer hobbyists.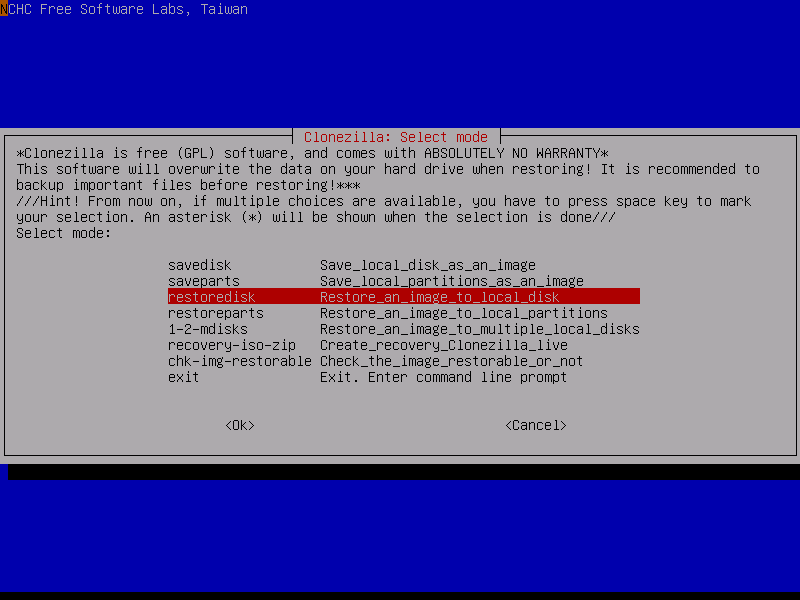 Clonezilla Live 3.0.3 has now added the capability to clone multiple Linux Unified Key Setup (LUKS) devices, allowing for secure partitioning of a hard drive into different encrypted partitions. This feature is especially useful for those who need to store sensitive data but also want more flexibility in how they manage their storage.
With the latest version of Clonezilla Live, restoring Arch Linux systems is more optimized than ever before. Thanks to its incorporation of mkinitcpio in the initramfs updating system, faster and smoother restoration processes are now achievable with ease!
Clonezilla 3.0.3 has added a new program, ocs-live-ver, to demonstrate the Clonezilla Live version in use. Additionally, other programs such as Memtest86+ 6.00 and Partclone 0.3.23 have been updated to their newest versions for optimal performance!
Clonezilla Live has made significant improvements to its system, including the incorporation of a swap partition in the saveparts dialog menu as well as providing an improved mechanism for saving said partition. Additionally, Clonezilla Live now offers users with a –powersave off option within setterm so that screen blanking can be prevented on consoles.
Moreover, there is also the -j2 option present in restoreparts and opentracker, which replaces ocs-bttrack program altogether. To put it simply: Clonezilla Live's updates are designed to provide greater efficiency and convenience!
To make your disk imaging and partitioning experience even better, Clonezilla 3.0.3 has patched the live-config package to support "usercrypted" parameters as well as improved converting of a disk image to BT format – all bugs are now addressed! Click below and get your hands on this new release for unbeatable cloning/imaging results.
Clonezilla Live is incredibly versatile, as it can clone multiple file systems such as EXT2, EXT3, EXT4, ReiserFS, XFS, JFS, and FAT in addition to NTFS. It also includes HFS+, UFS, and minix support for GNU/Linux, macOS, or Windows operating systems. The utility further enables cloning of both 32-bit (x86) and 64-bit (x86_64) architectures on top of LVM2 multicast capabilities!