Deepin Terminal is a free and open-source program developed by Deepin Technology. The appealing thing about the Deepin terminal emulator is its intuitive interface, which includes useful capabilities. It has a tabby user interface, similar to that of browsers, in which you may add extra workspaces. Customized terminal keyboard shortcuts are also possible.
If you don't want to have to write and execute a system update command every time, you can create a keyboard shortcut for it. After that, you just need to hit the assigned keystroke every time, and Deepin Terminal will automatically run the update command.
If you're looking for a new and more visually appealing terminal emulator to add to your toolkit, Deepin Terminal may be just what you're looking for. This program was designed with the intention of providing a better user experience through the text interface. Although it was initially designed exclusively for Deepin, it can also be installed on Ubuntu and Linux Mint.
Some of the key features of Deepin Terminal include vertical and horizontal split screen, terminal workspace changer, transparent background with customization options, SSH connections, font resizing, customizable keyboard shortcuts, quick access to important options via right-click, full-screen mode, and more. You can also change the appearance of the terminal with skins.
Install Deepin Terminal on Ubuntu-based Distros
---
In this article, though we will cover only Ubuntu Linux, this tutorial is also equally applicable to other Ubuntu-based distros like Linux Mint, Pop OS!, and more.
Update Ubuntu Linux System
---
Open the default terminal app on your Ubuntu system or press Ctrl+ALT+T. Now you can run the following Ubuntu Linux update and upgrade command to install system updates and refresh the software repository index cache.
sudo apt update && sudo apt upgrade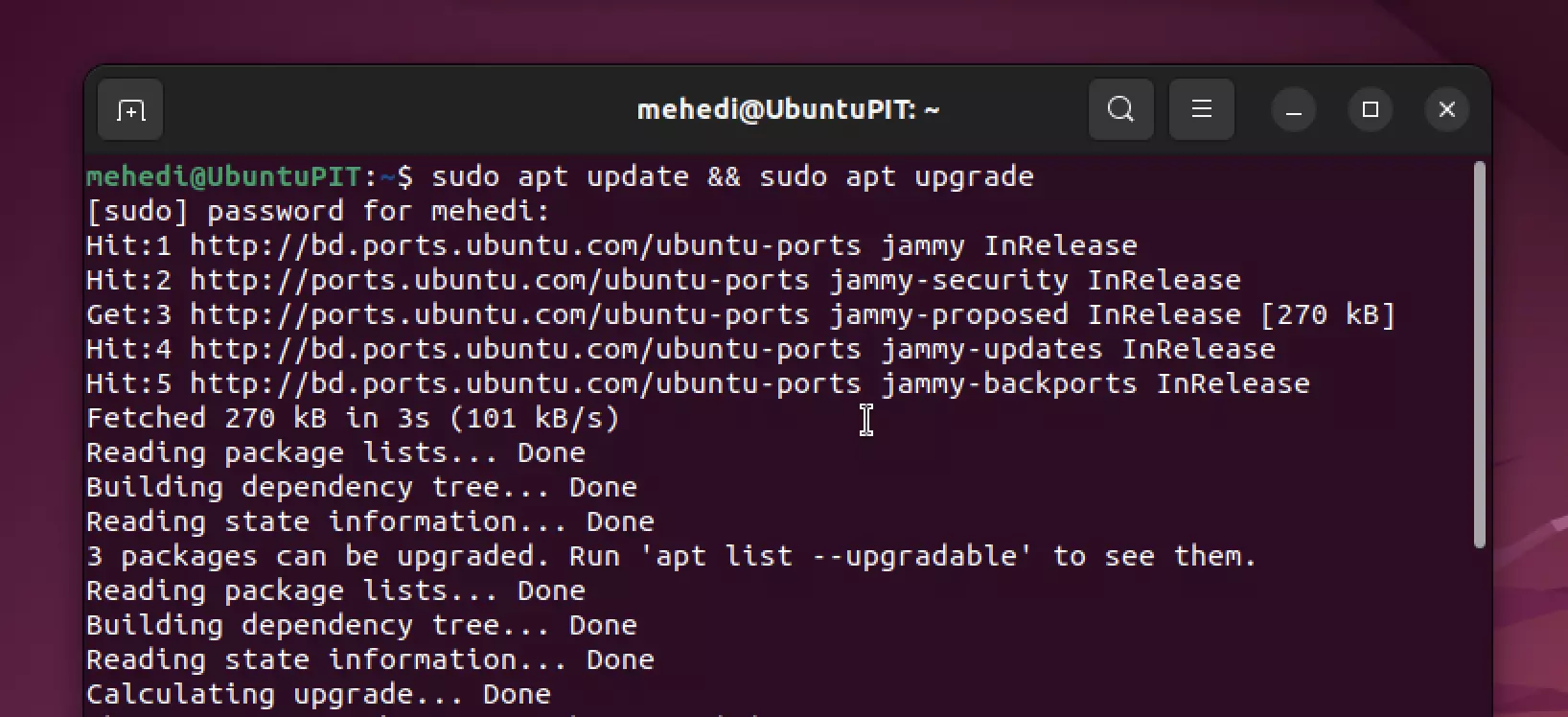 Install Deepin Terminal on Ubuntu Linux
---
We don't need to import any repositories from outside sources to install the Deepin terminal onto our Ubuntu Linux — we can access all the necessary packages right from our default system repository using APT pkg. All you have to do is run the following command, and installation will commence automatically.
sudo apt install deepin-terminal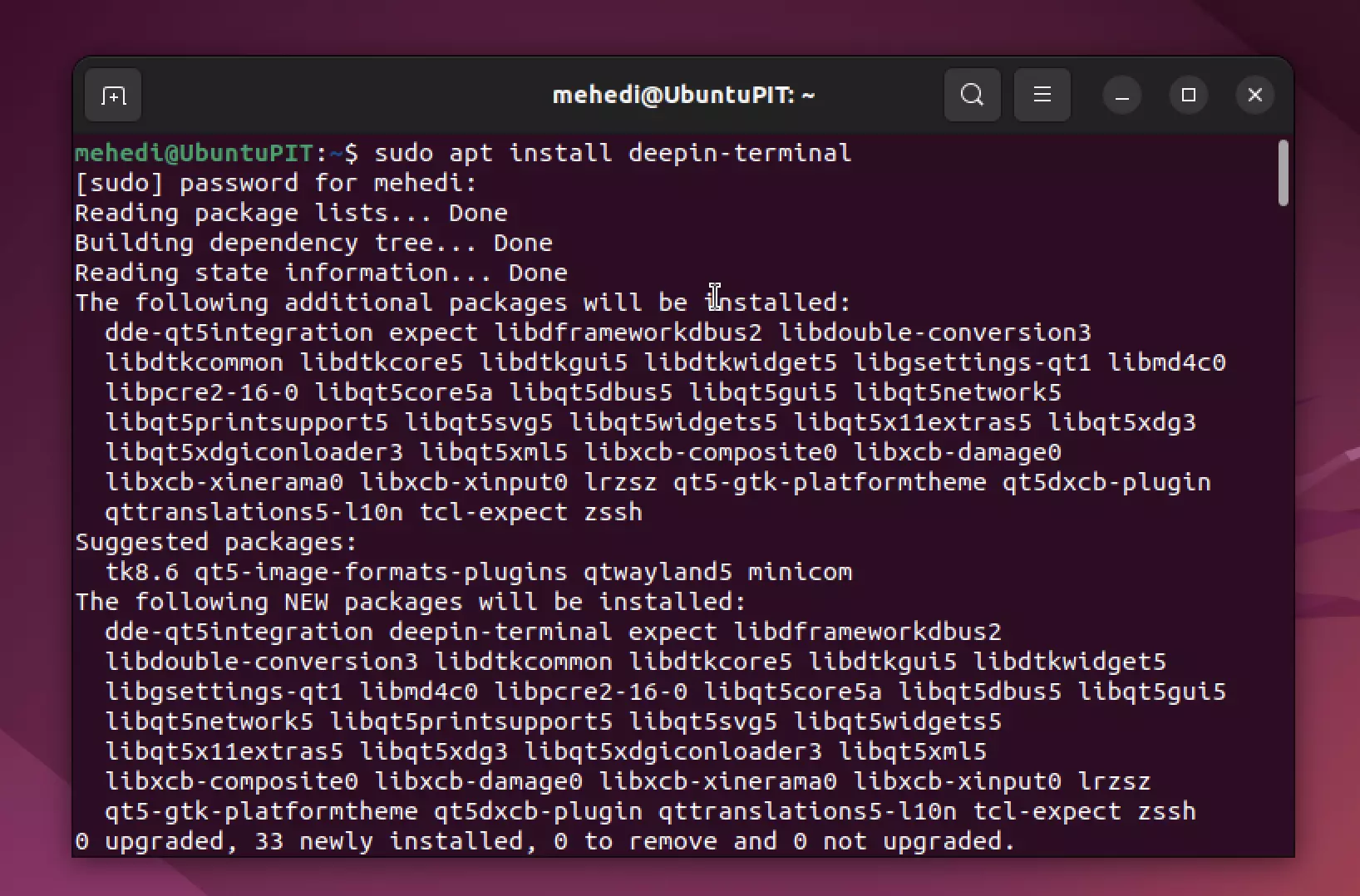 Launch the Deepin Terminal Emulator
---
Now open the application launcher and search for Deepin Terminal. Its icon will appear in the search results; click it to run it.

Add Custom Commands
---

If you want to speed up your work by adding keyboard shortcuts for regular commands, the Deepin Terminal has a built-in feature called "Custom Commands."
To use it, click on the Burger icon in the top right corner of the terminal and select "Custom Commands." Then click on the "Add commands" button. Name your command and type in the command you want to execute automatically with a keyboard shortcut. Finally, enter the desired keyboard shortcut and hit save!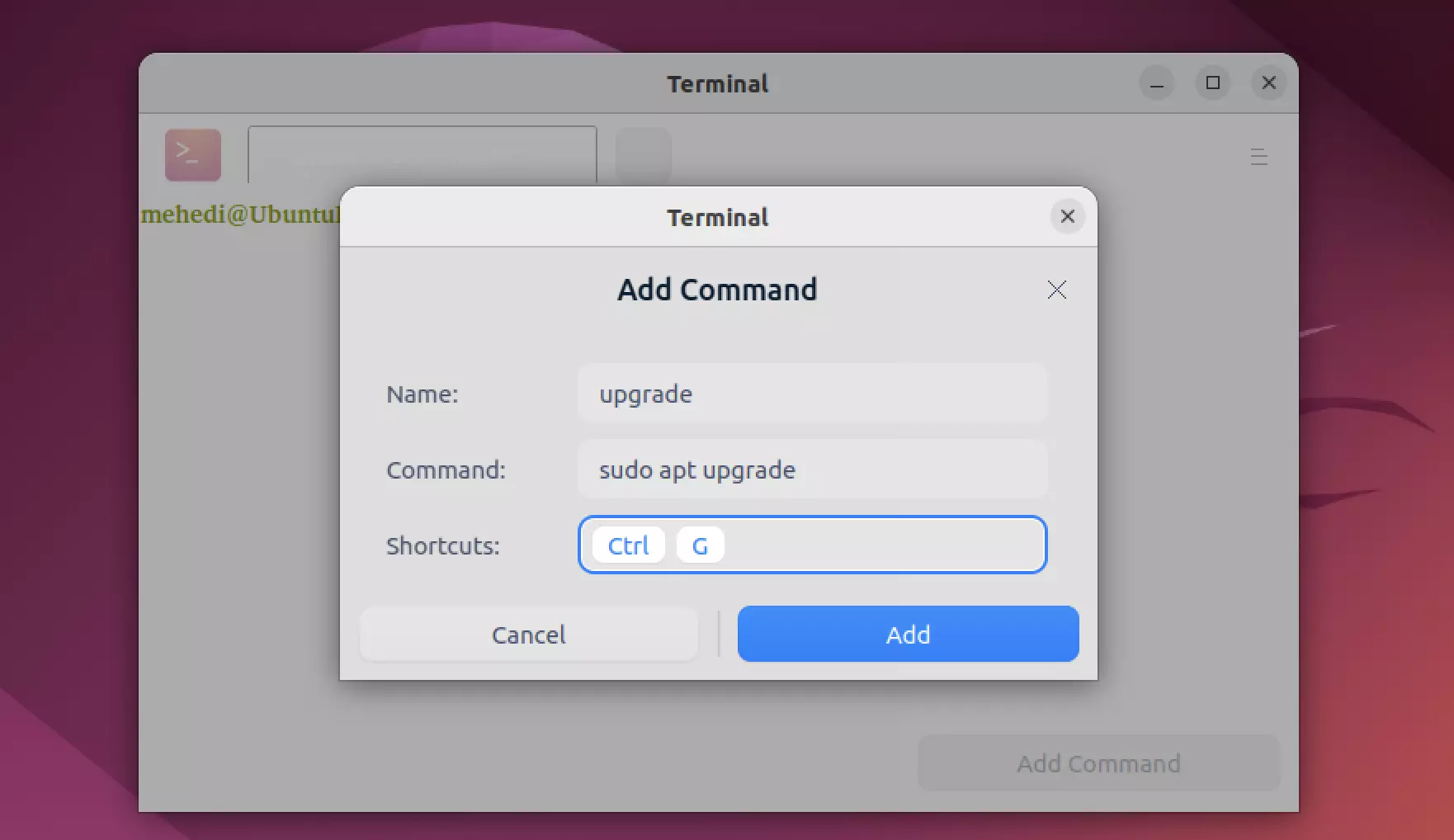 Uninstall or Remove the Deepin Terminal
---
To uninstall this terminal program from your Ubuntu Linux system, use the following command:
sudo apt autoremove --purge deepin-terminal
Finally, Insight
---
Deepin Terminal is a newer terminal emulator that offers some unique features not found in other Linux emulators. These include a built-in text editor, support for multiple terminals in the same window, and a handy search function that allows you to find commands and files quickly.
This beautiful terminal emulator is known for its sleek design and effective command emulation. Deepin Terminal is a great terminal emulator that you can use on Ubuntu. It has many features and options that make it an excellent choice for your needs.
In this tutorial, you have learned how to install the deepin terminal emulator on your Ubuntu system. If you have any problems installing it, please let me know in the comments below. And don't forget to share with your Linux geek friends!