The Endless Foundation recently announced the stable channel release of their app-centric, Debian-based operating system – Endless OS 5.0 – available for all users to download and install!
Endless OS 5.0 is finally here, and it's an improved version of Debian GNU/Linux 11 "Bullseye"! The user experience has been completely upgraded with the GNOME 41 desktop environment, making navigation simpler than ever before. What further adds to its appeal is Wayland which enables safety while also boosting privacy and performance – allowing you to work much faster without sacrificing security!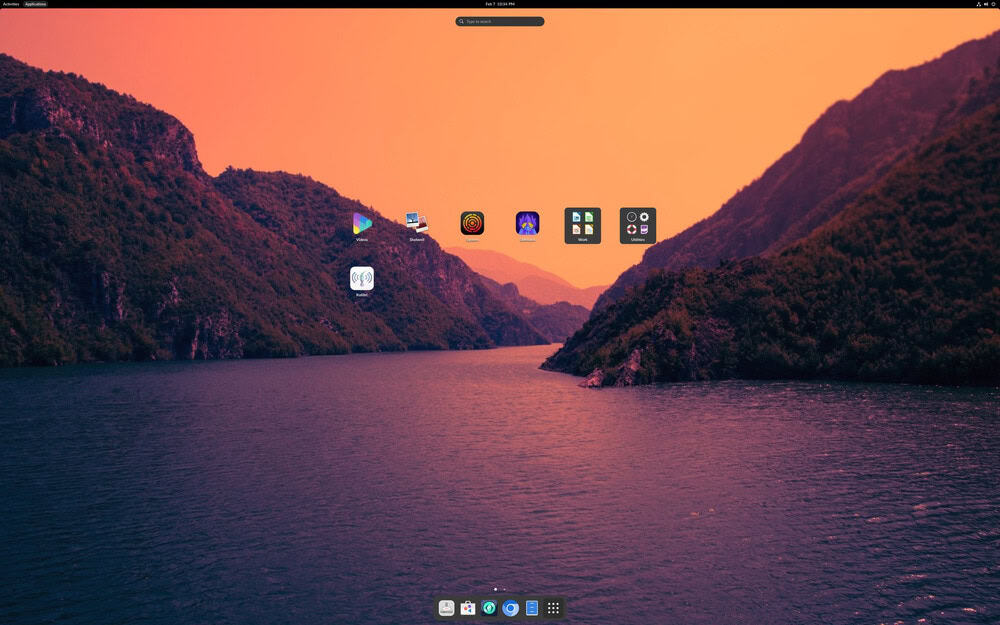 Rejuvenate your desktop experience with a bottom dash that holds all of the apps you use most, as well as an upper panel for effortless access to system settings, date and time information, and menus.
With Endless OS's fresh app-centric operating system, we now have the brand new App Center that no longer has rigid lists of applications and makes finding, downloading, and installing the apps, you require for your daily operation easier than it has ever been before.
Endless OS 5.0 is packed with a wide range of Flatpak universal binary apps, giving you the liberty to delete them if they are not being used. Examples include Shotwell, Gnome Contacts, File Roller, Gnome Calculator, Gedit, and Gnome Fonts- ensuring you have access to all the necessary functions!
What makes the Endless OS stand out is its pre-installed array of versatile applications. Most Linux distributions prioritize tools for those who are tech-savvy, yet this platform offers a plethora of educational and recreational content to appease all users – ranging from Cooking tutorials, Sanitation tips, Health guides, Myths & Legends stories to an Encyclopedia you can access without internet connection.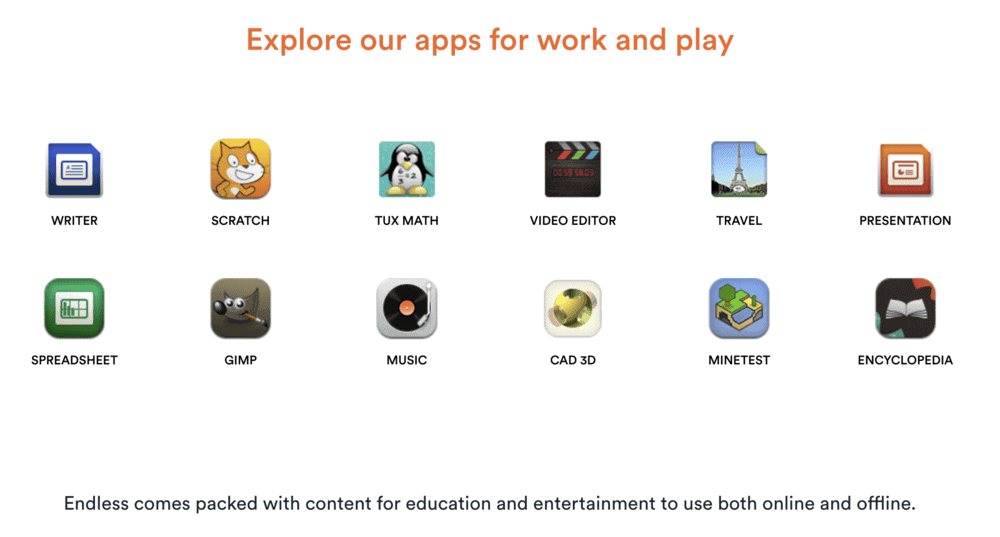 Not only that, but also media creator programs alongside child-friendly games make it a great choice when intermittent or negligible web service is available. In other words: Endless OS remains functional even if your device isn't connected!
Endless OS 5.0 is here with remarkable multi-GPU support to help preserve battery life! By default, the system UI and a majority of apps now harness the integrated graphics card for optimal performance. But no need to worry if you're into gaming or 3D rendering – they will be launched automatically using the discrete GPU for maximum performance. Plus, a simple right click brings up a context menu option, "Launch using Discrete Graphics Card" so the manual selection is also possible anytime!
Endless OS 5.0 is now equipped with support for multitouch gestures and trackpads, making it easier than ever to tackle multiple tasks at once, as well as manage your work in a more efficient manner through the new Activities Overview and multi-workspaces. Get ready to boost your productivity!
System Settings have been amplified with an integrated parental control feature and a fresh default wallpaper. Moreover, you'll be working on the long-term supported Linux 5.15 LTS kernel series along with OSTree 2022.1 for your convenience!
To get the whole experience of what Endless OS has to offer, just download their ISO image from its official website – it's worth checking out!