Thanks to technology, swapping out Windows in favor of Linux is no longer an intimidating and complex endeavor. Over time, installing a Linux-based operating system on your existing computer has become increasingly straightforward; however, it can still be daunting for some users. Fortunately, there are numerous computers that come preloaded with different distributions of the Linux Operating System – giving you plenty more options!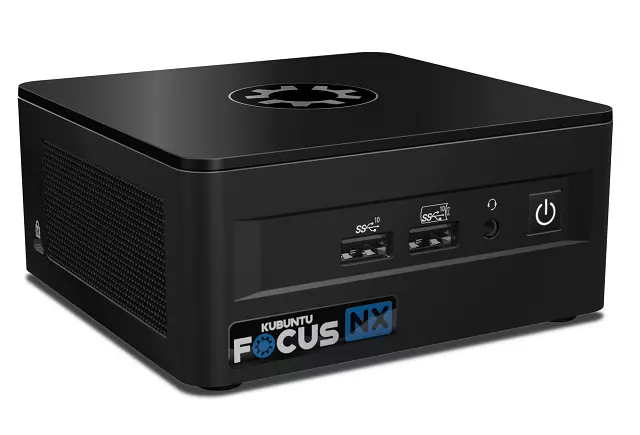 Today, the Kubuntu Focus Team unveils its newest Linux PC: "Focus Nx Gen 2" which comes pre-installed with the advanced Kubuntu 22.04 LTS. This petite desktop computer is driven by a 16-core 12th-generation Intel Core i7-1260P.
It can be equipped with up to 64GB of DDR4-3200 RAM, along with a maximum boot SSD storage of 2TB NVMe as well as an additional 4 TB secondary SATA SSD.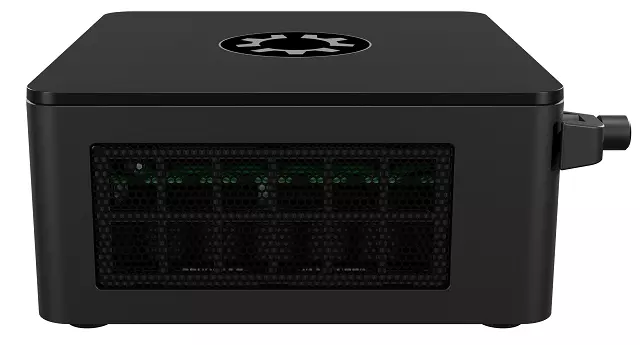 Michael Mikowski, Kubuntu Focus Team General Manager, is enthusiastic about the new NX GEN 2 model: "It's an amazing replacement for those old high-performance systems that are two to three years out of date. Not only do you have excellent CPU performance, but it's also quieter and much more efficient in terms of space and power! Plus, it has improved single-core as well as the multi-core performance with further expandability options too!"

According to Mikowski, the hardware is only half the battle when it comes to their systems. Through regular package upgrades, they ensure that the hardware-support subsystem for NX GEN 2 adjusts iGPU configuration in order to reduce flicker and boost performance. Additionally, their system and kernel configurations have been verified as suitable for eGPU use after rigorous tests are conducted.
The Kubuntu Focus Team is pleased to showcase their custom ports and features: Intel Wi-Fi 6E AX211 Gig+ with speeds up to 2.4 Gbit/s 802.11 ax, Bluetooth 5.3, three USB-A 3.2 (two front and one rear), a USB-A 2.0 in the rear, an Audio Jack 3.5mm Headphone + Mic at the front of the unit; two Thunderbolt 4 / USB-C with DisplayPort 1/4a jacks located at the back along with two HDMI 2./1 connections for your devices.
There's also an RJ-45 Intel i225V LAN port for ultrafast internet connection plus a Kensington Lock Mount, Cable Management Bracket, and VESA Monitor Mount Bracket that is included too!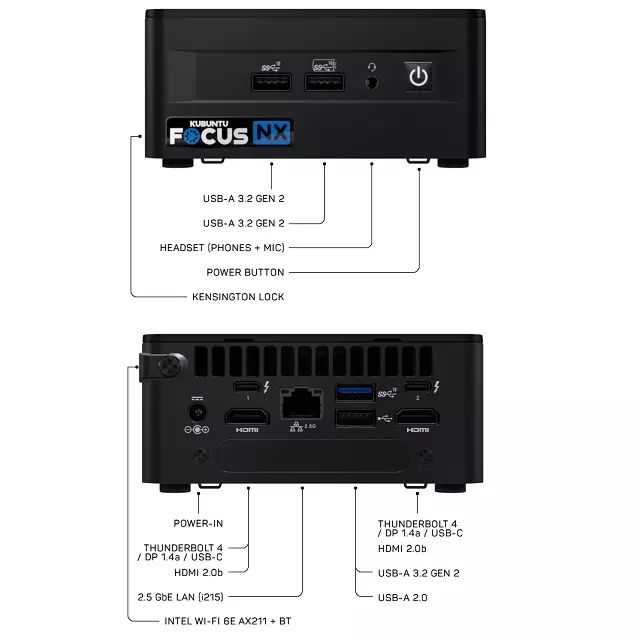 Now is your chance to purchase the Focus NX GEN 2! Start out with 8GB RAM, a 250GB NVMe SSD and a 1-year warranty for only $955. If you want more memory, storage, or extended warranty coverage, simply upgrade at an additional cost. Get yours while they last!