Exciting news! Luboš Kocman, the release manager for openSUSE Leap, will soon make an announcement about the Beta phase of Leap 15.5. It is already syncing on mirrors worldwide so that users can download and experience it firsthand.
By testing the beta versions, users can uncover any bugs prior to its official launch date of June 1st, according to the openSUSE Leap Release Cycle roadmap. This is a chance given to users to get a jump start on identifying potential issues before everyone else!
This version of the distribution will present some upgraded versions, although this release is not a feature-rich upgrade.
The upcoming Mesa package and the OpenH264 repository will be enabled as standard for all new Leap 15.5 installations, making them much more convenient to utilize!
Leap 15.5 introduces an innovative one-click migration option that significantly simplifies a process that formerly needed three separate steps! This optimized migration pathway is bound to save time and effort for users of the previous openSUSE Leap releases.
Users looking to migrate from earlier versions or 15.5 Alpha can install openSUSE-repos-Leap, which comes with the repository definition and uses zypp services for repo management; however, this feature is not enabled by default. Nevertheless, a Graphical User Interface that utilizes a zipper-migration plugin has been fulfilled as the primary request in SUSE Linux Enterprise 15 Service Pack 5, so transitioning should be much simpler now!
Python 3.10 and its associated modules will be accessible to users in a later segment of the Beta stage, offering folks a fully capable substitute for the existing Python 3.6 system.
The mdadm 4.2 upgrade resolved the utility for managing Linux Software RAID arrays effectively.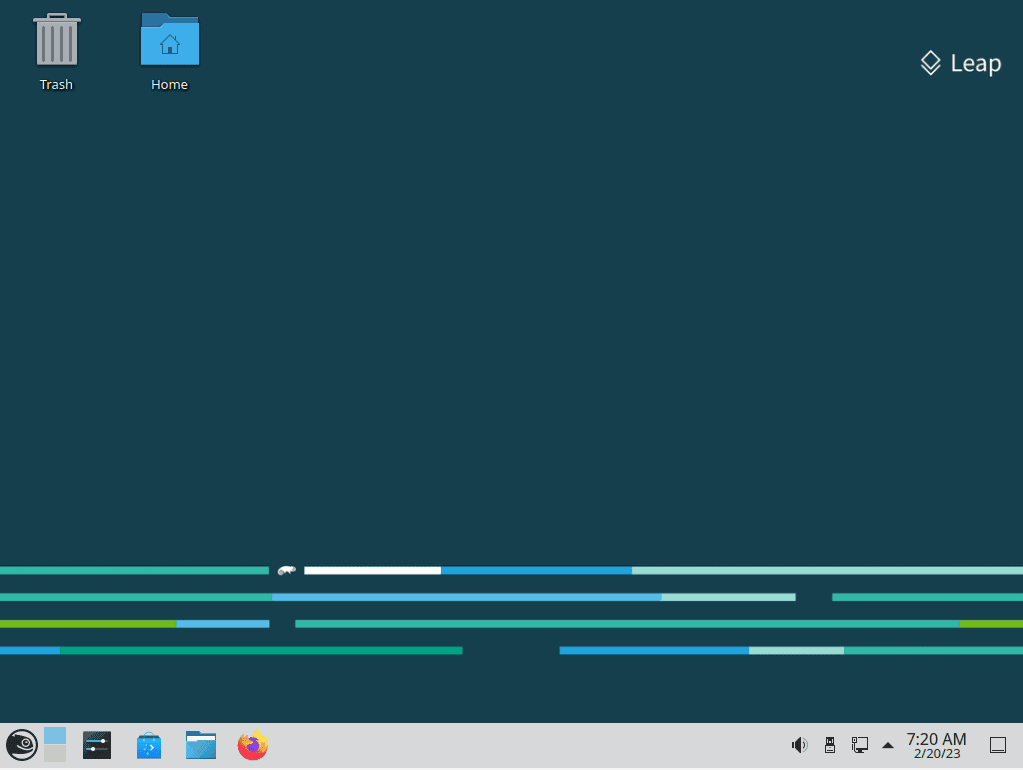 KDE users rejoice! With the upcoming Desktop Environment for Leap 15.5, you can expect an update with Plasma 5.27 — a Long Term Support version that will persist until 2024! This upgrade promises maximum stability and top-notch bug fixes to enhance your user experience.
Linux Kernel 5.14.21 will stay consistent with that of Leap 15.4, offering no changes in the feature set for its users.
If you're keen to make a design contribution, openSUSE Leap 15.5 is offering the chance to design brand-new wallpaper! There are guidelines in place that will assist those who wish to get involved.
Marking the grand finale of a five-year journey, version 15.5 is anticipated to be the last release in SUSE's Leap 15 series, which initially debuted in May 2018.
OpenSUSE Leap 15.5 Beta Phase is available for testing on various architectures such as x86_64, aarch64, PowerPC, and s390x.
The distro developers invite testers to test out Leap 15.5 on various laptops, workstations, and hardware devices in order to get the complete experience possible! All participants are urged to document their testing efforts for this beta version of openSUSE on a designated spreadsheet. If you want even further involvement and would like to take part in image tests for WSL (Windows Subsystems Linux) with OpenSUSE Leap 15.5, reach Kocman or join the factory mailing list today!