Ubuntu, the leading open-source operating system in the world, is going to release a new version of their operating system named Ubuntu 20.04 LTS Focal Fossa on April 23, 2020. Currently, the developer version is available for testing. This new version of Ubuntu will be a long term support (LTS) version. Ubuntu Focal Fossa will be available for the next 5 years. The new version comes with new features and upgrades. Ubuntu has announced to release Focal Fossa 20.04 LTS for the testing period on January 9, 2020. Before the stable and LTS version is releasing, a developer version is available on the web.
Ubuntu 20.04 LTS 'Focal Fossa'
---
Here if we look closely at the name of Ubuntu 20.04 LTS, we see that there are two parts here. Focal and Fossa. Where Focal is used to mention the focused or centered condition and Fossa is explained that it has the root of FOSS (Free and Open Source Software). We also know that in the traditional way of naming Ubuntu, there is always the name of an animal in the last part. Here Fossa is also a cat-like animal that is found in Madagascar.
In this post, we are going to see an overview and review with the pros and cons of the new Ubuntu 20.04 LTS Focal Fossa. As I have been using this new Ubuntu for a few days, so I will tell you my personal review and what I liked or what I didn't like.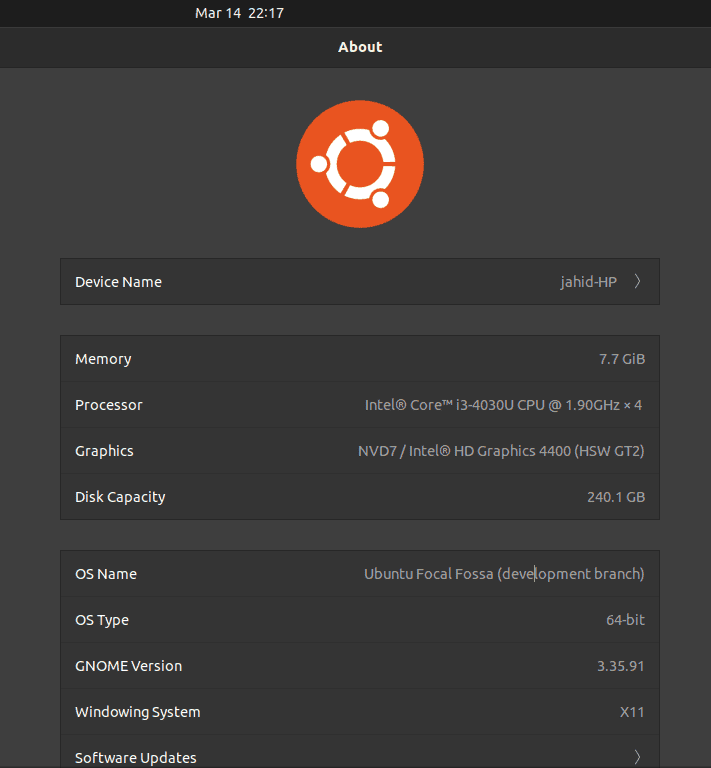 How to Get Ubuntu Focal Fossa 20.04 LTS

---
If you're using Ubuntu 18.04 LTS or 19.10, you are lucky enough to upgrade your operating system to the new version. For that, you just need to follow some upgrading command line in your terminal.  Basically, when Ubuntu releases a new version, you should get a notification in your notification area. Before initiating the process of upgrading, I will recommend you to backup all your data. Then you may proceed. When the process is started, you will be asked for some permissions, click Okay, and enter your system password.

sudo apt-get update


sudo apt dist-upgrade


sudo apt-get upgrade -y

If you don't want to go through the long process of upgradation, there is a reliable option for you. You can download the Ubuntu Focal Fossa 20.04 developer ISO file from the official website. And you have to install the OS by the USB disk method.

Download Ubuntu 20.04 LTS Focal Fossa Development Branch
New Features of Ubuntu 20.04 Focal Fossa
---
Ubuntu has made the 20.04 Focal Fossa a very lightweight OS. Users will find it very smooth and faster than any other previous Ubuntu. In the LTS version, all the settings and functions will be working without bugs and errors.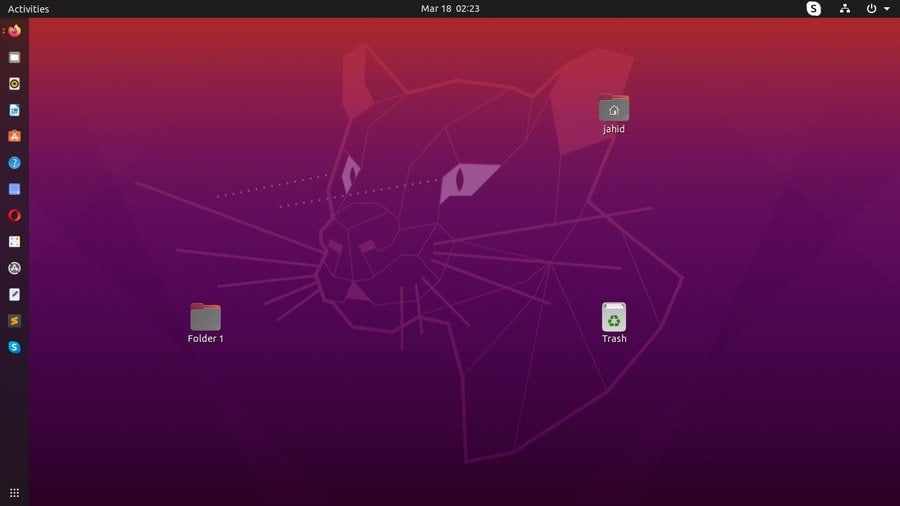 1. New Gnome
---
Ubuntu has upgraded the Gnome 3.34 to 3.36 in the new version. They have made the graphical user interface very attractive and fast. A tool called extensions is added inside the Os. It can replace the Gnome tweak tool. In the notification bar, a Do Not Disturb (DND) push button is added so that users can push the toggle to mute all annoying notifications. Though Ubuntu barely sends an annoying notification.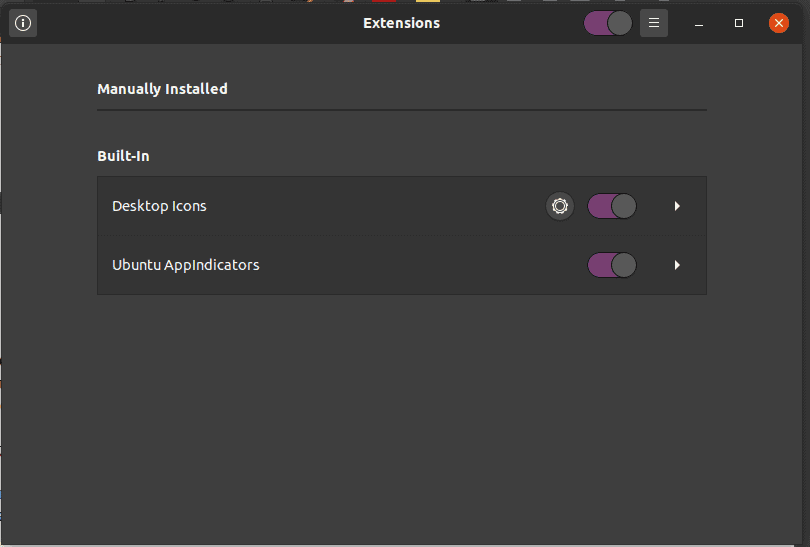 2. Faster Bootloader and Lock Screen
---
In new Gnome 3.36, the boot time is a little less than previous, and the lock screen animation is also smoother than the earlier versions of Ubuntu. Changes will also be seen in the bootloader of Ubuntu 20.04 LTS. In the power button at the right top of the screen, a power toggle switch added to find more power options such as, Log Out, Suspend. Automatically Suspend problem is also solved!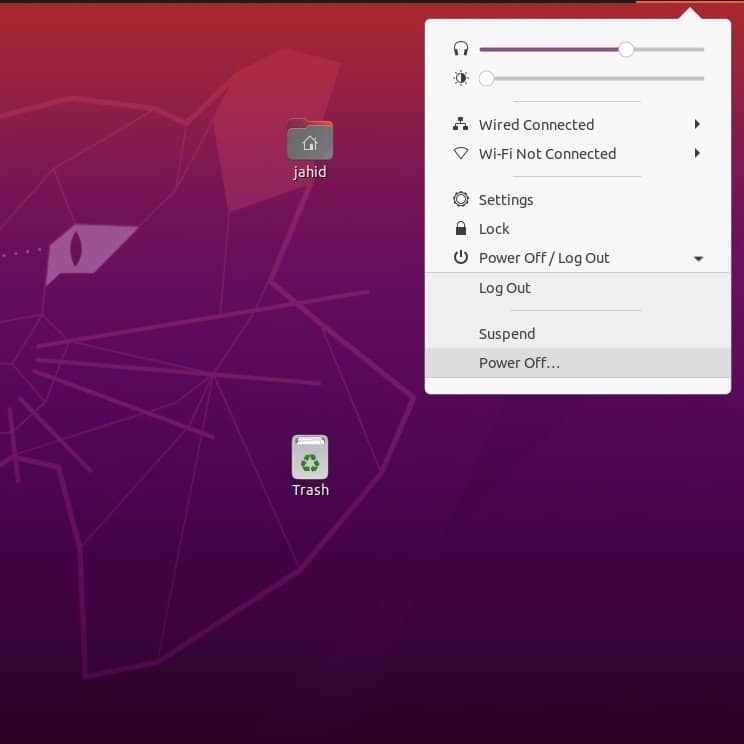 3. Folder Icons and Colour of Ubuntu 20.04 LTS

---
In the new Ubuntu 20.04 LTS Focal Fossa, they have designed the icons and folders with new colors and forms which look very elegant and premium. The traditional Ubuntu Orange color is replaced with a lite Purple color. The shape of window buttons (minimize, maximize, and close buttons) are also changed from the traditional look of Ubuntu.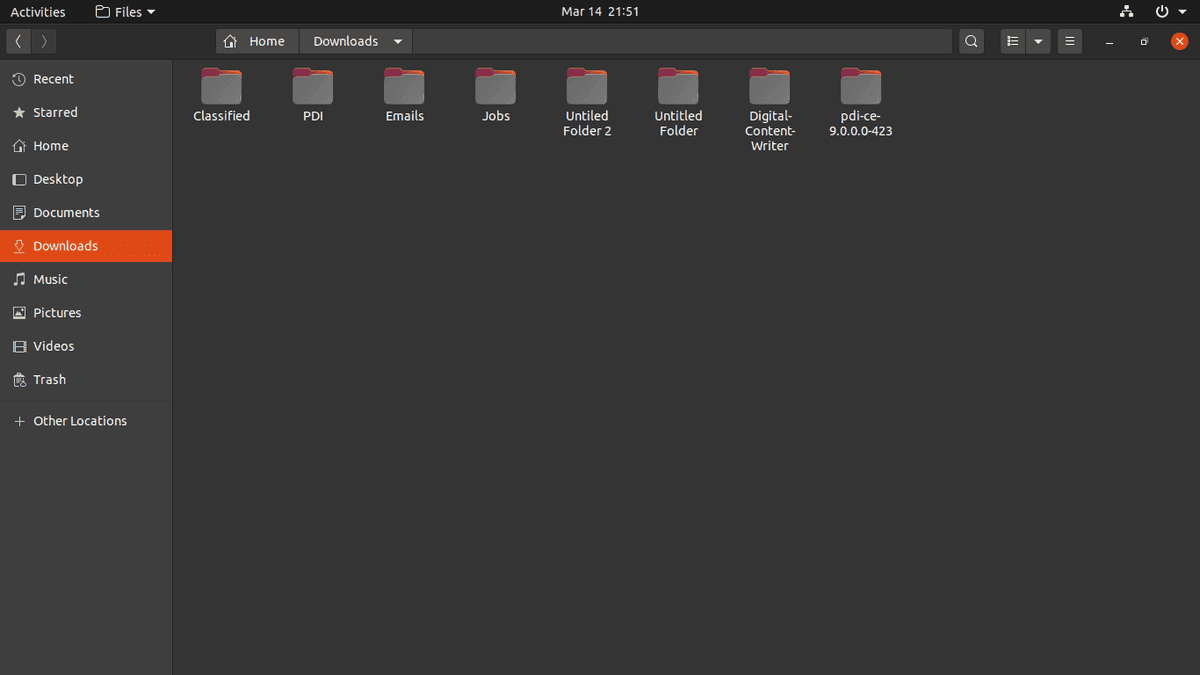 4. Dark Theme
---
There are 3 new themes installed inside the newly upgraded OS. As the dark mode is the most demanded feature of 2019, Ubuntu has also added a dark mode inside the Window colors. The new themes are Light, Standard, and Dark. This dark theme is handy for night use. Based on your display quality, you will feel the advantage of the dark theme. It will put less strain on your eyes. This is very much appreciated that Ubuntu is taking care of its User Interface (UI).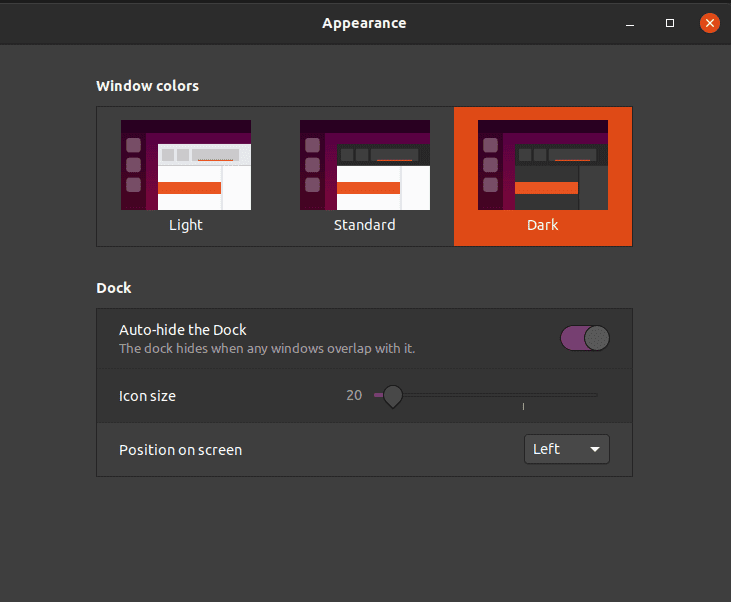 5. Trackpad Speed
---
If you were having a problem with your trackpad in the previous versions of Ubuntu, I am ensuring that there will be no slow speed of trackpad in the new Ubuntu 20.04 LTS Focal Fossa. They have made a significant improvement in trackpad issues. It is now very responsive and speedy.

6. New Python
---
If you are a python programmer or data analytics, you know that python 3 version was a crying need in Ubuntu. Previously you had to install the new python 3.8 inside your machine. But now in Ubuntu 20.20 LTS Focal Fossa python 3.8 is installed by default.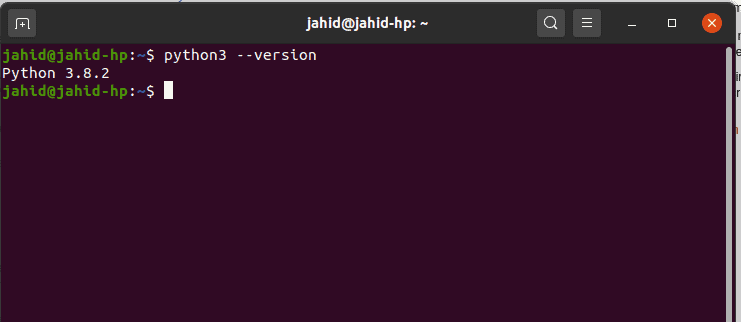 python3 –version
7. Get Rid of Amazon App
---
I am not sure if you have ever used the Amazon app on your machine or not, but the Amazon app is no longer available inside the newly upgraded Ubuntu 20.04 Focal Fossa. Previously the Amazon app could only open a web page of Amazon in your browser.
8. Problems You May Face in Ubuntu 20.04 Focal Fossa
---
As currently, the stable version of Ubuntu 20.04 LTS is not released yet, so that some bugs might be seen in the developer mood. Such as, you may find an error while installing any 3rd party app. Overlooking these small bugs, till now, Ubuntu 20.04 is very foregrounded and adaptive. Canonical is doing a great job!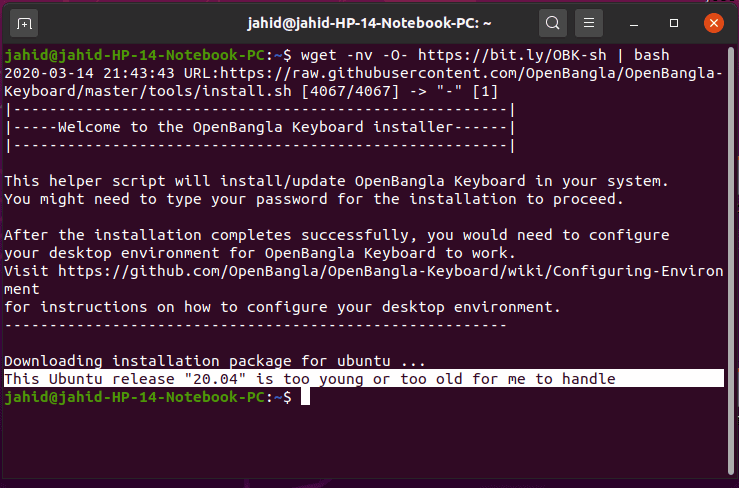 Finally, Insight
---
The stable version of Ubuntu 20.04 LTS Focal Fossa is coming very soon. Introducing the new Gnome 3.36 and Python 3.8, no wonder that this new variety of Ubuntu will stay at the center of attention. Though some build limitations has been found inside the development branch of Ubuntu 20.04. But don't worry, while the LTS version will arrive all the bugs and limitations will be fixed.
With a faster bootloader and new lock screen design, Focal Fossa will serve a long service among Ubuntu users. If you are a Ubuntu lover, let us know which version of Ubuntu you do love. And also, feel free to ask anything related to this post in the comment section, we reply.