The newest release of the widely-used open source GNU/Linux operating system, Parrot OS 5.2 (Electro Ara), is now available and better than ever! It has a brand new Linux Kernel 6.0, which makes it stronger and more secure than its predecessor version 5.18 – making sure you are always up to date with technological advancements and improved performance stability for your systems!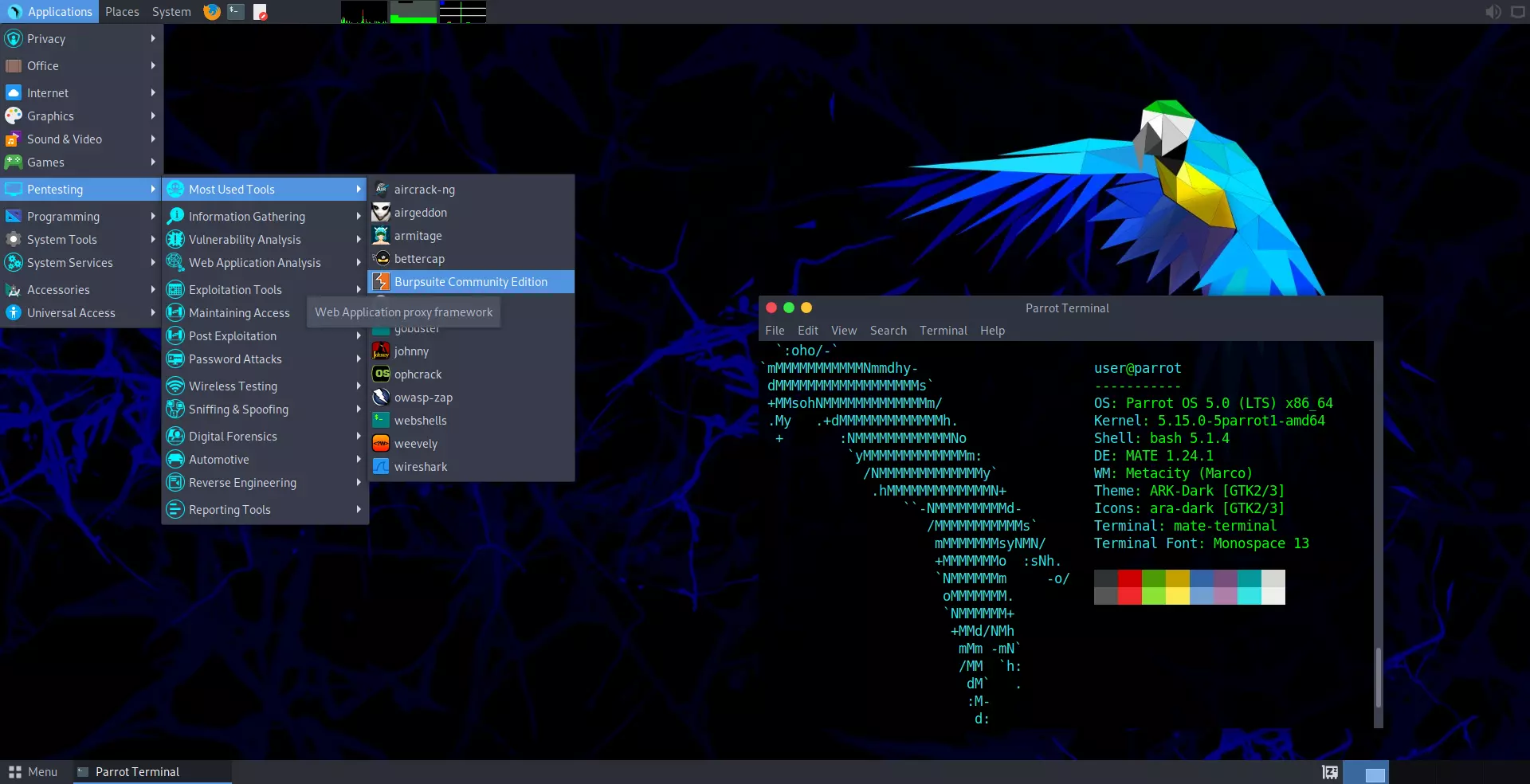 Parrot OS 5.2 is now offering support for Broadcom and Realtek cards, which were not compatible with Debian before! With this new release, you can enjoy the benefits of these powerful devices with ease.
The Parrot OS team has made numerous improvements to the Calamares installer, remedying many common installation issues. Moreover, multiple security updates have been added for programs such as Firefox, Chromium, sudo, and dbus in addition to several utilities like nginx, libssl, openjdk, and xorg.
Moreover, you will be delighted to know that Pipewire, which can be found on Parrot OS for improved audio and video streaming service, has been upgraded with a new version taken from Debian backports containing various stability bug fixes.
Anonsurf, the unparalleled instrument for privacy and anonymity which obscures your IP address as well as encrypts all your web activity, now provides even more extensive support for TOR bridges.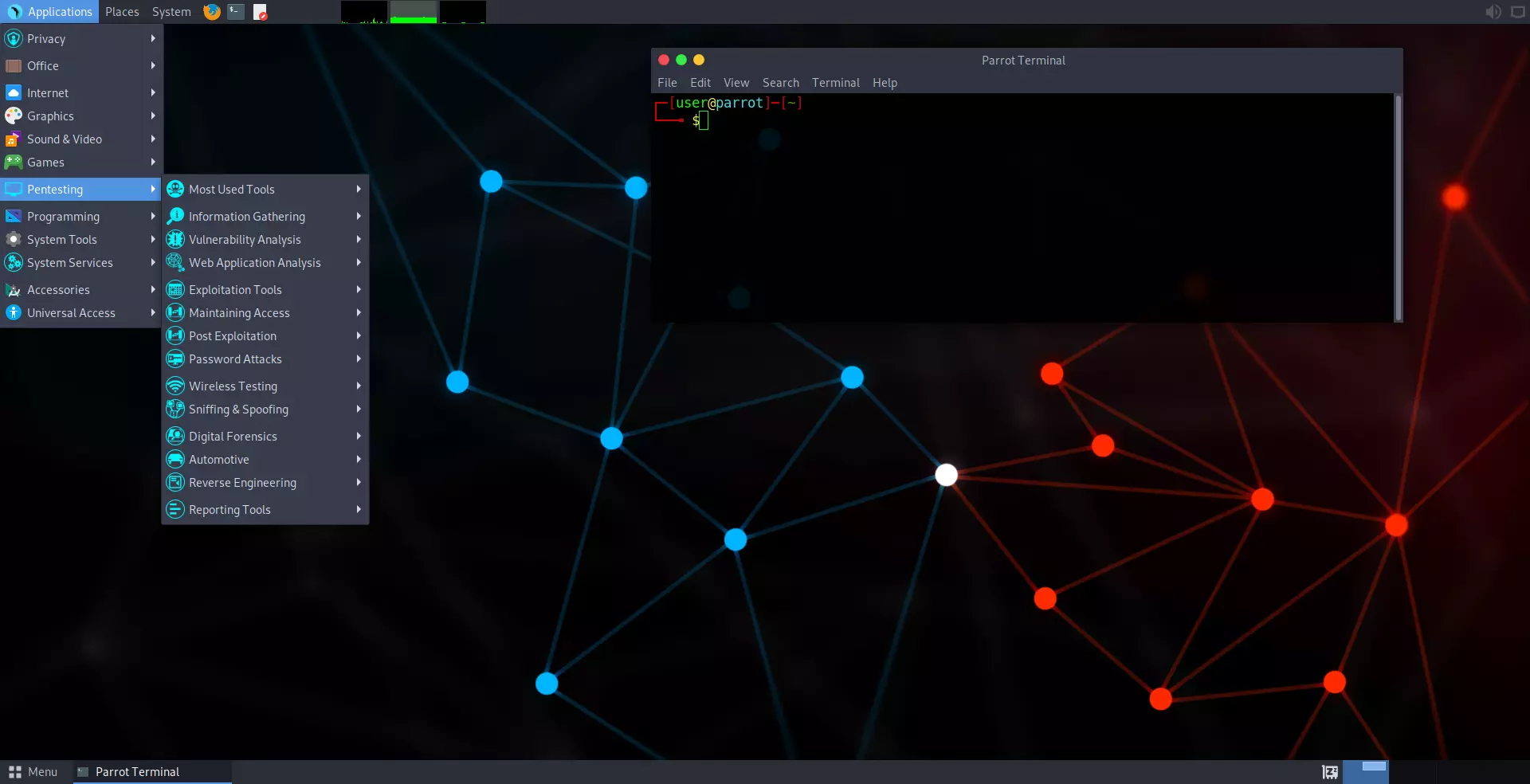 Several slight modifications were made to the graphical updates of HackTheBox Edition, and the Raspberry Pi images were further advanced to make them more dependable and practical.
Do you have an earlier version of Parrot OS, such as 5.1? If so, run the following command to get upgraded and take advantage of all that the latest version has to offer!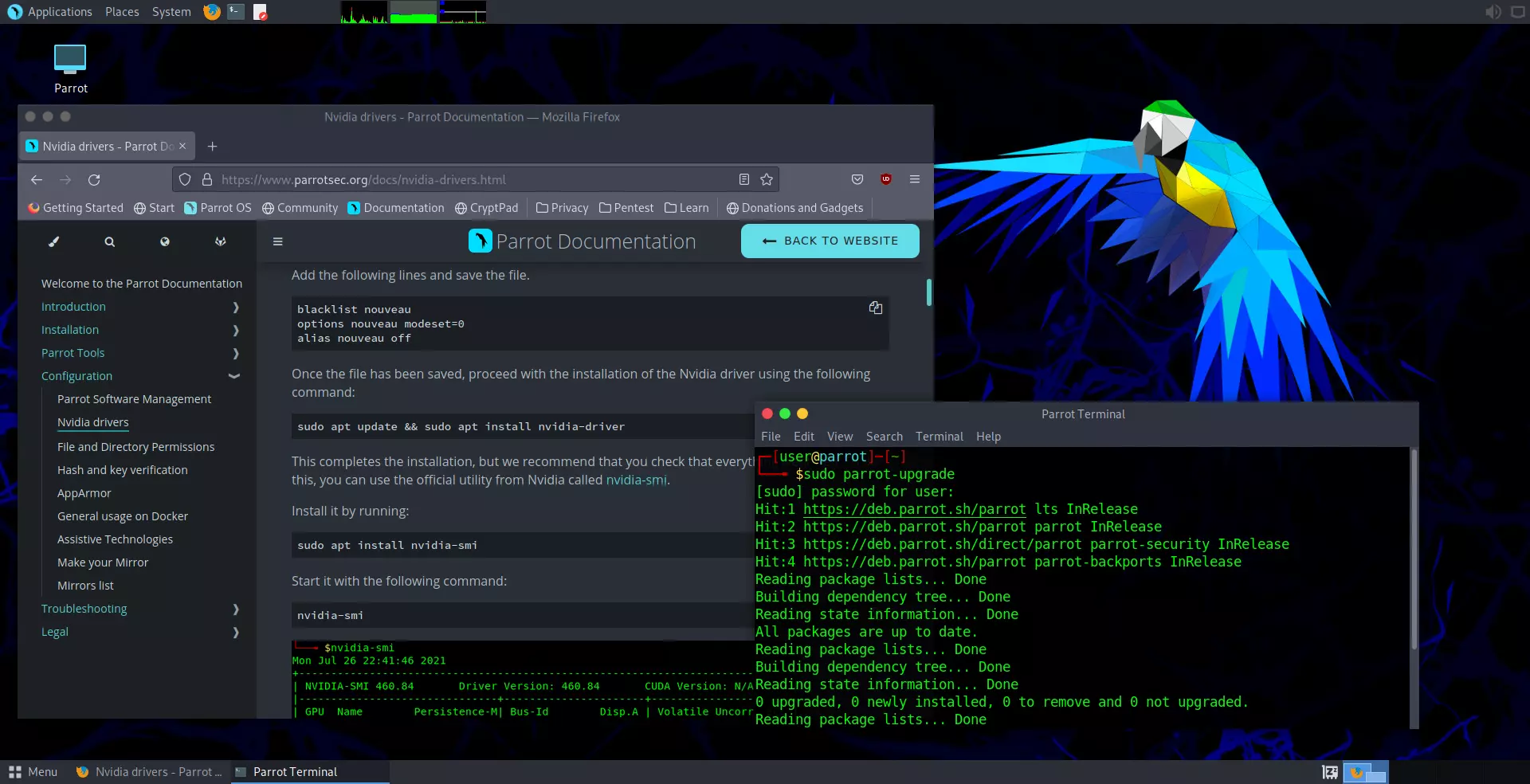 sudo parrot-upgrade
or
sudo apt update && sudo apt full-upgrade
If you're just starting your journey with Parrot OS, click the button below to be taken directly to its official download page. With just one click of a button, you'll have access to this operating system and all that it has to offer!
With Parrot OS, you're presented with several versions to decide from – all of them aim to meet your individual preferences. Some available editions are Home, Security, IoT, Cloud, and Raspberry Pi– just pick the one that works best for you!