qBittorrent is a free and open source BitTorrent client for Linux and other major OS like Windows, Mac OS as well. It's an advanced and cross-platform lightweight torrent client with a nice Qt user interface. It has an integrated search engine, RSS feed reader, and downloader. qBittorent can fulfill most of the needs of any user and it takes as little CPU and memory as possible. Most of the user says that it's the best appropriate alternative to uTorrent as it offers uTorrent like user interface and configuration. If you are looking for a completely open source and free BitTorrent client, then qBittorrent is the best one out there in the market.
Important Features
---
It has integrated torrent search engine
Fast and lightweight
Can download multiple files simultaneously
Full control over files in Torrent
Offers easy and advanced configuration
QT4 based application with uTorrent like interface
Supports DHT, PeX, Encryption, LSD, UPnP, NAT-PMP, µTP
The user can create Torrent files
Mentionable Features of qBittorrent
---
New options for "inhibit sleep"
Add option for regexps in the transferlist search filter's context menu
Add async io threads option to AdvancedSettings
Allow saving resume interval to be disabled
Add checkbox for the recursive download dialog
Add changelog link in program updater
Implement the "Sequential downloading" feature.
Various bug fixes, WebUI improvements, and more.
There are lots of changes. See the full changelog
How to Install qBittorrent in Ubuntu
---
There are many ways to install qBittorrent in Ubuntu, Linux Mint, or any Ubuntu-based system. Below, I will show you a few methods which will help you to install this Torrent client on Ubuntu Linux.
Method 1: Install from Ubuntu Software Center
As this Linux torrent client supports Ubuntu official software repositories, you can search qBittorrent on the software center and install it.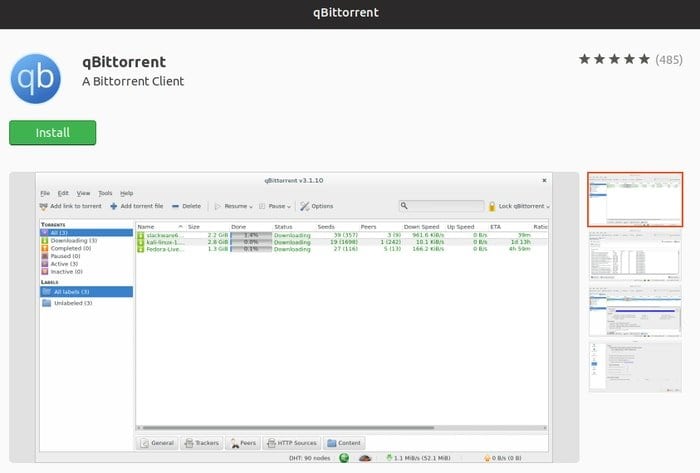 Method 2: Download the Official Source Code
You can also download the official source code and install it on your system.
Download Source Code – SourceForge  Download Source Code – GitHub
Method 3: Install via official qBittorrent PPA
The official qBitTorrent contains all the latest dependencies for Ubuntu and its derivatives. To add the PPA, run the following command into the Terminal. Open the Terminal (Ctrl+Alt+T) or from the app drawer:
sudo add-apt-repository ppa:qbittorrent-team/qbittorrent-stable

Provide the user password and press Enter. Now run the following command to install the qBittorrent:
sudo apt update
sudo apt install qbittorrent
How to Remove
If you want to uninstall or revert back to stock one, run the following command:
sudo apt install ppa-purge
sudo ppa-purge ppa:qbittorrent-team/qbittorrent-stable
To remove the PPA, launch the "Software & Updates" utility and navigate to the "Other Software" tab.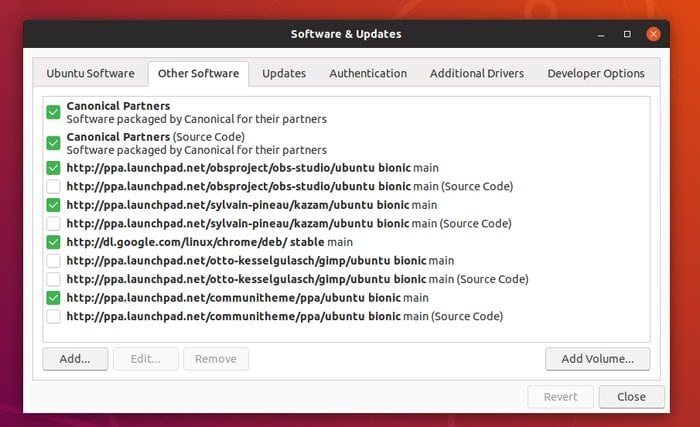 If you like this tutorial, please share it with your friends on social media. Share your experience and suggestions in the comment below.
Note: The features mentioned here are not all-inclusive. The features mentioned are compiled either from their respective official websites or from my personal experience using them.