Exciting news for Linux 6.3 – the introduction of a brand new feature, hwnoise! Developed by Daniel Bristot de Oliveira over the past few months, hwnoise works in conjunction with the operating system noise (osnoise) tracer to quantify and monitor hardware noise efficiently. This tool displays non-maskable interrupts (NMIs), as well as any other type of hardware-related noise. These features are similar to those provided by osnoise but much more accurate and useful.
**rtla hwnoise** utilizes the *osnoise* tracer to collect periodic summaries from operations that occur with interrupts disabled. By suspending interrupt scheduling, only non-maskable peripherals and hardware-generated noise is logged. This tool also allows users to customize configurations of the *osnoise* tracer as well as gather output data for analysis.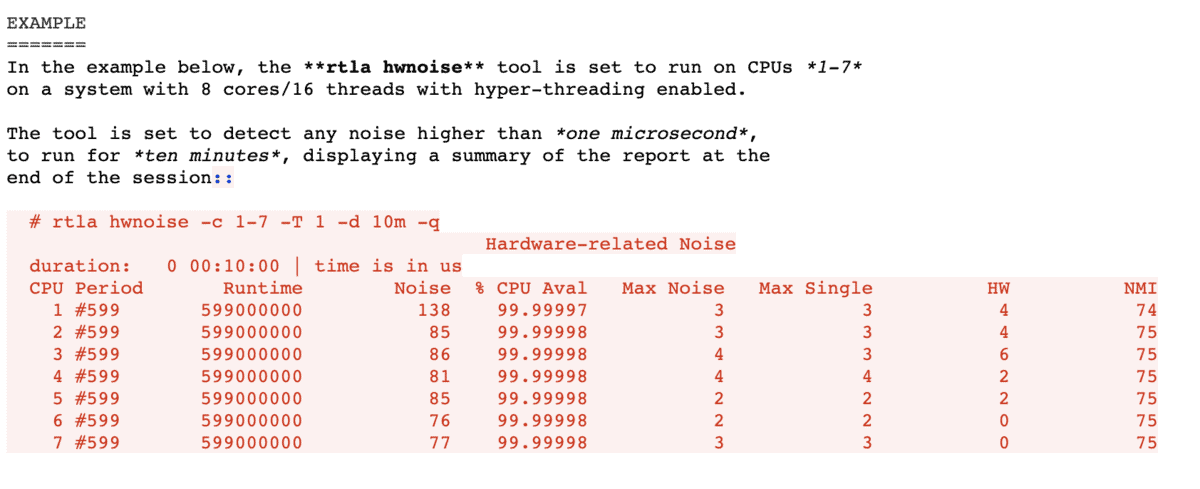 If you want to discover more about hwnoise, read this documentation commit for the extra information.