Sfera Labs has developed two Strato Pi CM devices, essential IoT modules that are compatible with multiple Raspberry Pi Computer Modules. These remarkable modules provide an RJ45 LAN port, dual SD card slots, and a highly durable RS-485 interface complete with surge protection – all coupled with up to 32GB of eMMC storage preloaded with Raspberry Pi OS Lite!
The Strato Pi CM Duo is designed with maximum compatibility in mind, allowing it to be used for the RPi CM versions 3+ and Lite, both of which have 8GB/16GB/32GB eMMC Flash storage. You can also use the powerful Strato Pi CM v3 model when working with an RPi CM 4S equipped with an 8GB/16 GB or 32 GB eMMC Flash.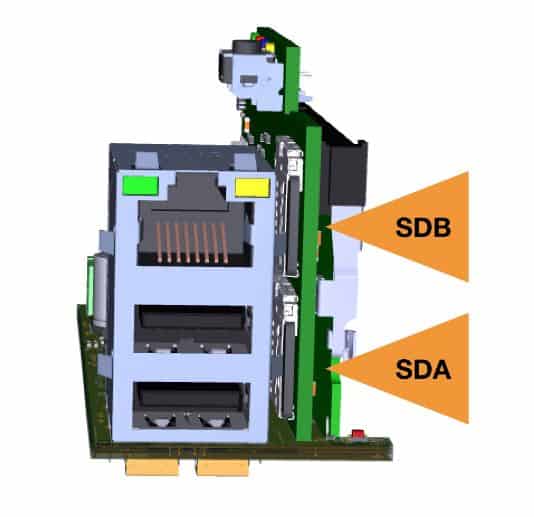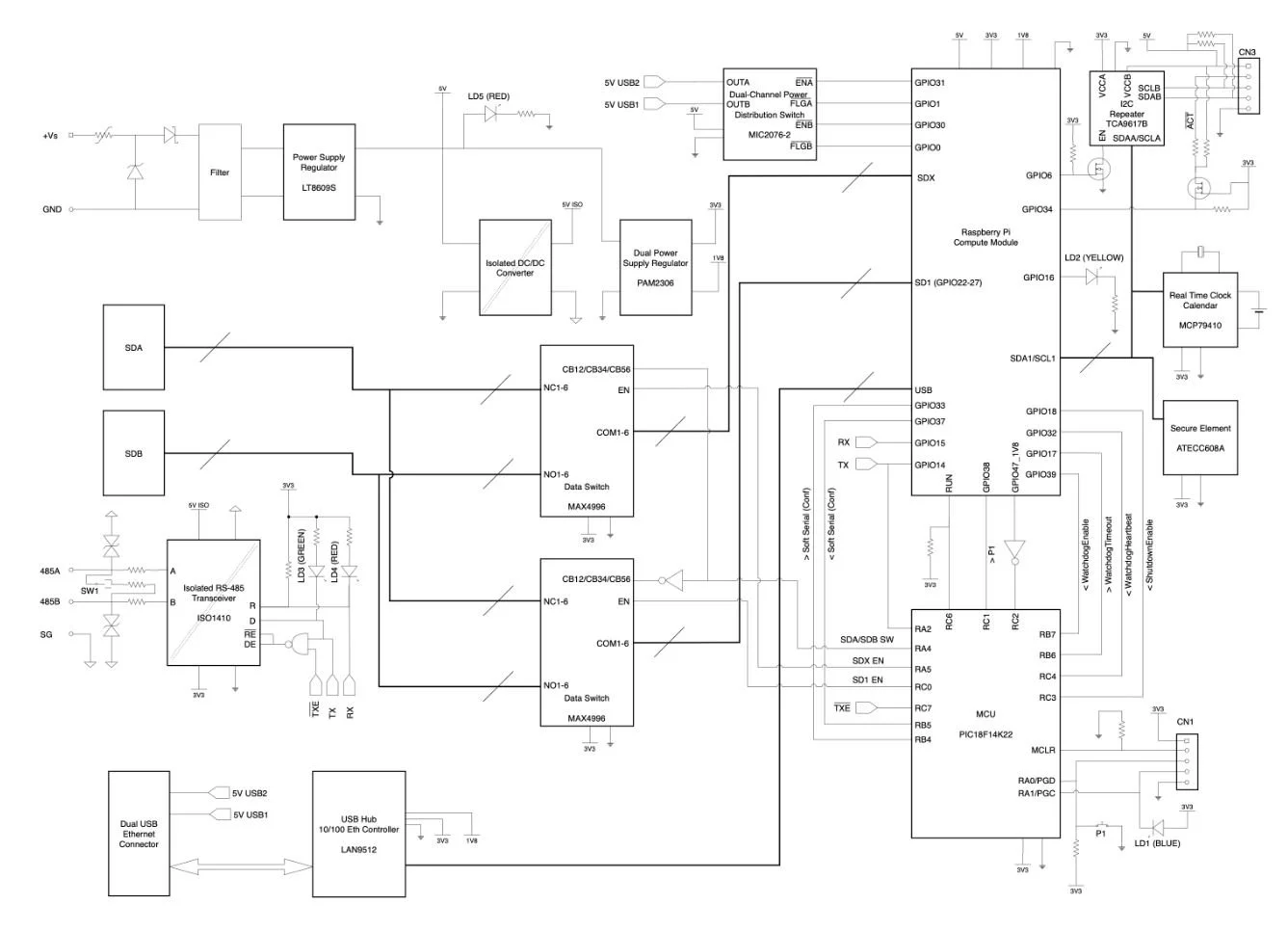 A signature trait of the Strato Pi CM Duo is its two SD card slots located in close proximity to its Ethernet connector, a key benefit setting it apart from other modules.
Featuring an opto-isolator and electrostatic discharge protection, the RS-485 interface shown below is designed for optimal performance. As outlined in its accompanying Quick Reference document, this versatile interface has a default baud rate of 115200.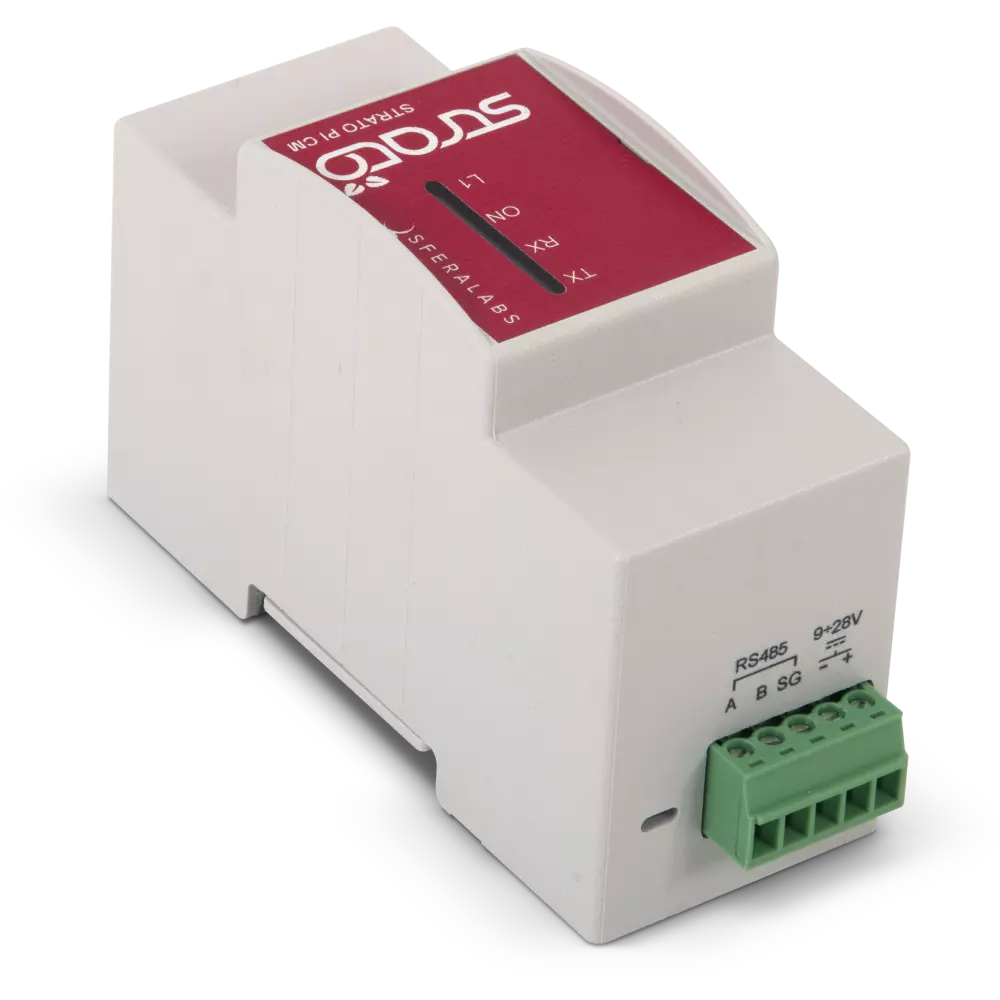 Equipped with a GPIO-controlled LED, a programmable push-button, and multiple status LEDs, the Strato Pi CM modules provide countless features for you to explore.
Not only do these modules meet all CE/FCC/IC standards, but they also comply with the strictest global standard for Electromagnetic Immunity: EN 61000-4-2 (ESD), EN61000 4–3 (Radiated RF Field), EN61 000 – 4 -4(Burst / fast transient ), EN 61 000 – 4 – 5 (Surge), EN 61000–4‐6(Conducted ) and even Power frequency magnetic field—EN61 0000-4 8.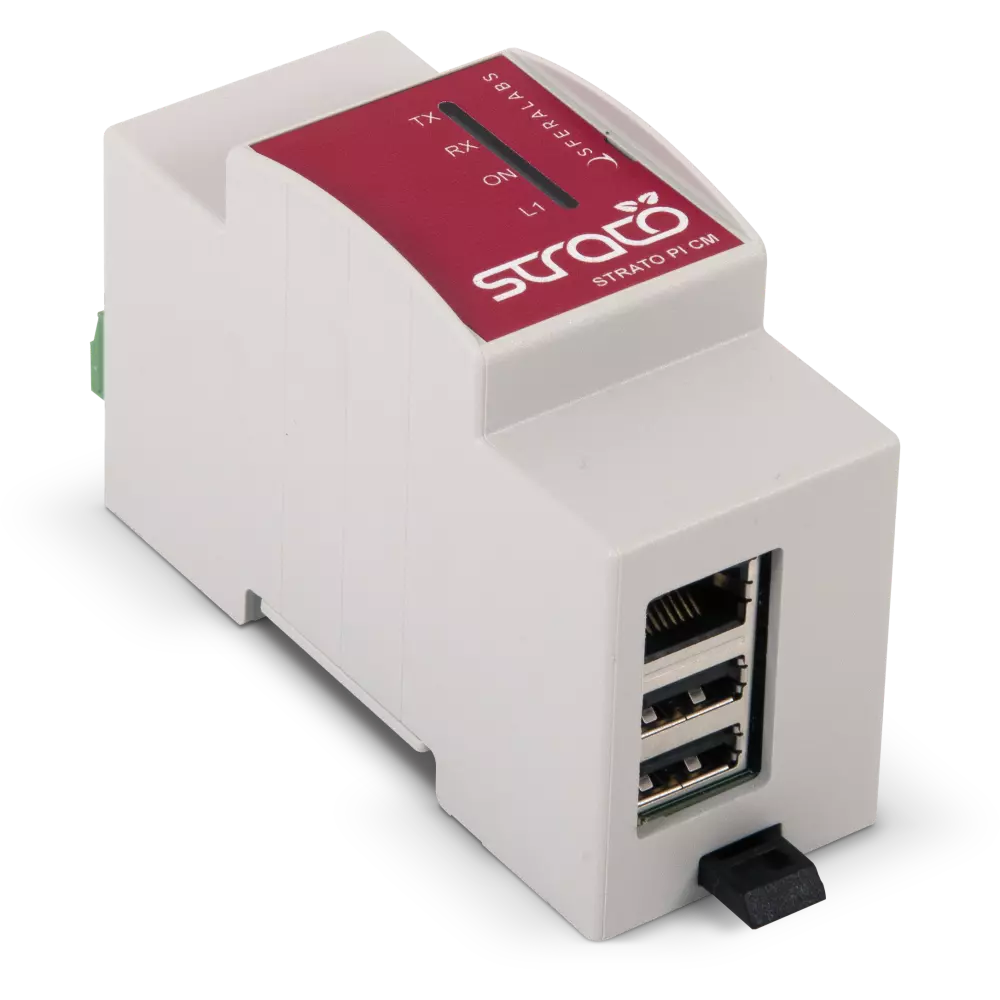 Looking for more information about Sfera Labs' Strato Pi firmware? The official GitHub repository has all the documents, including User Guides and Quick Reference cards. Installation instructions are also available on this page – just check it out!
The Strato Pi CM v3 is equipped with a range of high-performance features, including:
Storing the data is now even easier with the 32GB eMMC Flash and 2x SD Card Slots (available on the Duo version only). Keep all the vital information secure, accessible, and backed up for safekeeping. With two convenient slots to store multiple cards, you will never be without access to what matters most.
Get connected with 10/100 Mbps Ethernet port.
This device is equipped with two USB 2.0 type-A ports, allowing for superior connectivity and ease of use.
RS-485 (Half-Duplex) I/O Interfaces ensure secure and reliable communication.
In addition to its robust functionality, this device includes a Real-Time Clock with a backup battery (CR1220 or BR1220) and a Watchdog Timer.
Utilizing the secure element chip (Microchip ATECC608), the device is ensured to be highly protected from potential malicious activity.
To ensure maximum performance and protection of the device, the Power provides 9-28V DC via a terminal block along with 1.1A Resettable Fuse for additional security.
Equip yourself with superior electrostatic discharge (ESD) safeguards – protect your electronics and other devices from potentially damaging contact discharges up to ±8kV and human-body-related damages ranging from ±15kV.
Surge Protection is designed to safeguard your IoT devices from up to ±500V or 2Ω of 1.2/50μs, with an impressive 600W peak pulse power capability at 10/1000μs waveform!
For superior performance, CM1 and CM3 models are designed to operate in temperatures ranging from 0°C – 50°C, while the high-performance CM3+ and 4S devices can handle a temperature range of 0°C – 60°C.
The mechanical construction of this product is highly durable, with a strong 2-meter mountable DIN rail and an impressively lightweight 160g.
To sum it up, the Strato Pi CM v3 from Sfera Labs is a top-notch device when powering your Internet of Things projects. This feature-packed powerhouse comes equipped with 8GB/16GB/32GB eMMC Flash Memory storage, dual SD card slots (CM Duo model only), 10/100 Mbps Ethernet port, two USB 2.0 type A ports, and more!
In addition to this plethora of features that can help you build out robust applications for any project idea include GPIOs with programmable push buttons and multiple status LEDs – all contributing towards making this device an ideal choice for whatever IoT venture you have in mind.