TrueNAS SCALE is a powerful, open-source operating system specifically built for enterprise-level data storage and management. Powered by Debian Linux and the innovative ZFS file system, it offers advanced features such as snapshotting, replication, and data compression to make sure that your organization's most critical information is always secured in the best way possible.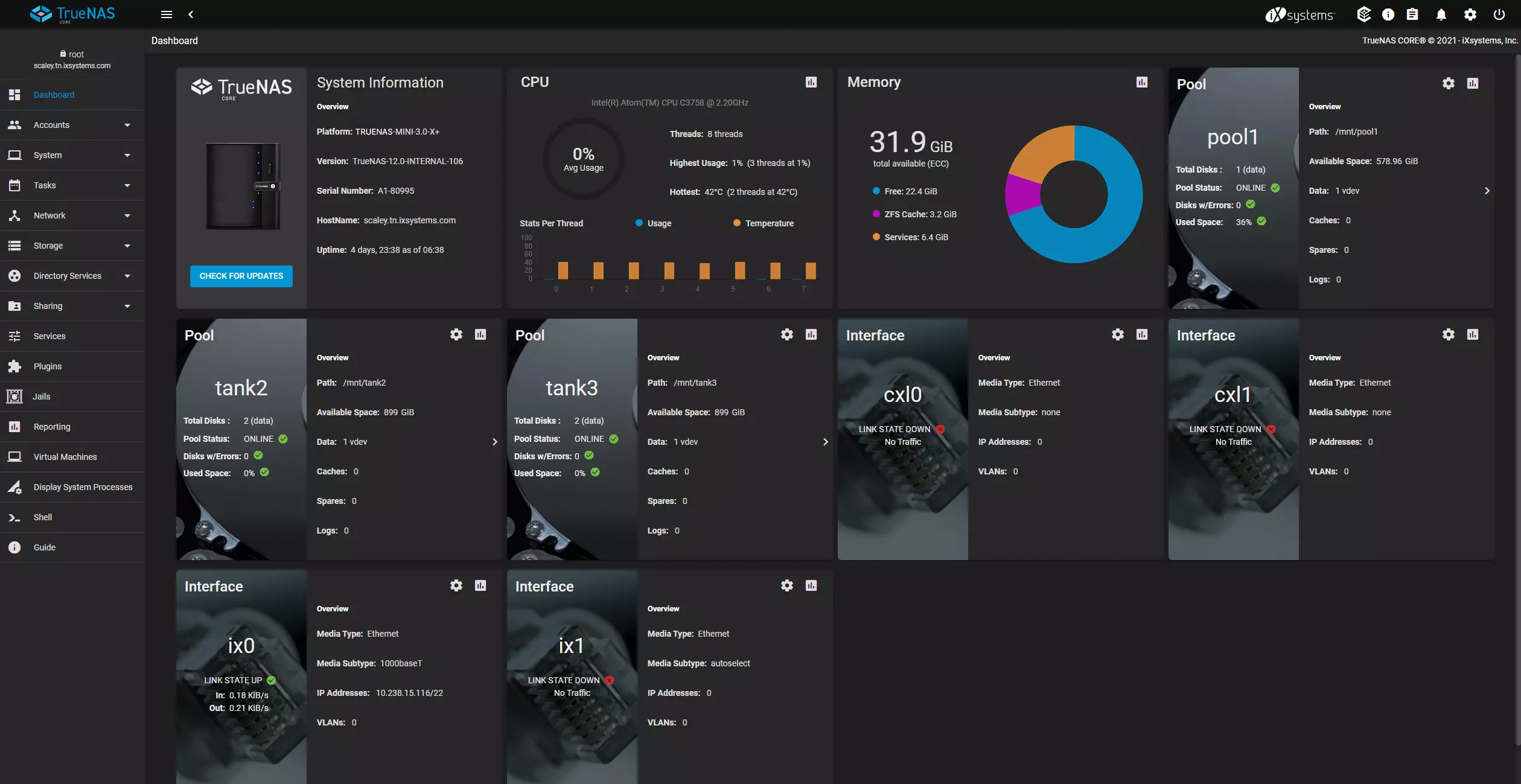 TrueNAS SCALE is the perfect fit for companies and organizations that need to store, manage, and distribute large volumes of data across different devices. Plus, its web interface provides an easy-to-use platform allowing you to quickly configure the storage system from anywhere in a few simple steps! Built by iXsystems – a top provider of enterprise storage solutions – TrueNAS SCALE ensures secure access with maximum scalability.
After successful deployment in December, TrueNAS SCALE Bluefin 22.12.1 is now available to help manage files, blocks, objects, and applications with ease!
TrueNAS SCALE 22.12.1 is here, and it's a great improvement to the previous version, with more than 300 enhancements and bug fixes!
TrueNAS SCALE Bluefin is here, and it's packed with new features! Plus, this update (22.12.1) includes a wealth of improvements to the previous version, with more than 300 enhancements and bug fixes that can be found in the release notes—so you'll know exactly what enhancements are included with this upgrade. Some highlights include:
Make the most out of your storage protocol workloads with TrueNAS SCALE 22.12.1, where performance enhancements have been rigorously tested to guarantee optimal results!
SMB Share Proxy's redirect mechanism makes managing multiple TrueNAS SMB shares easier, as it offers them in one common namespace presented by a single TrueNAS system. This significantly reduces the configuration required for each SMB client, simplifying the process and saving time.
To ensure appropriate permissions on the remote targets during replication tasks, sudo fields must be added. To make this easier, modifications are made to both the Add User and Add Groups screens, as well as adding a sudo field in the Replication task wizard offered.
If you are an Enterprise customer, SCALE applications now provide Kubernetes Passthrough capabilities. This feature makes it possible for external orchestrators to directly manage the API functions on a single node. With this system in place, your workflow can run more smoothly and productively than ever before!
SSH Key Upload makes managing TrueNAS easier than ever, especially with multiple users. Plus, when logging into an SSH session as an admin, you get access to a variety of new services and options.
Rootless Login Bug Fixes & Improvements make it easier for non-root users to manage their systems. With the release of TrueNAS SCALE 22.12.1, its security hardening capabilities were improved with rootless login functionality in both the SCALE installer and sign-in process as well as when administering root user accesses.
The Validate Host Path feature in the TrueNAS SCALE UI has been improved to provide a safety measure that warns of potential conflicts between Apps and sharing.
Enhancements to OpenZFS, such as HotPlug Fixes and Other Improvements, are now available with the update to version 2.1.9!
Introducing the TrueNAS Mini R 12 bay platform: Unlock advanced enclosure management capabilities through a streamlined UI that is sure to revolutionize your data storage experience.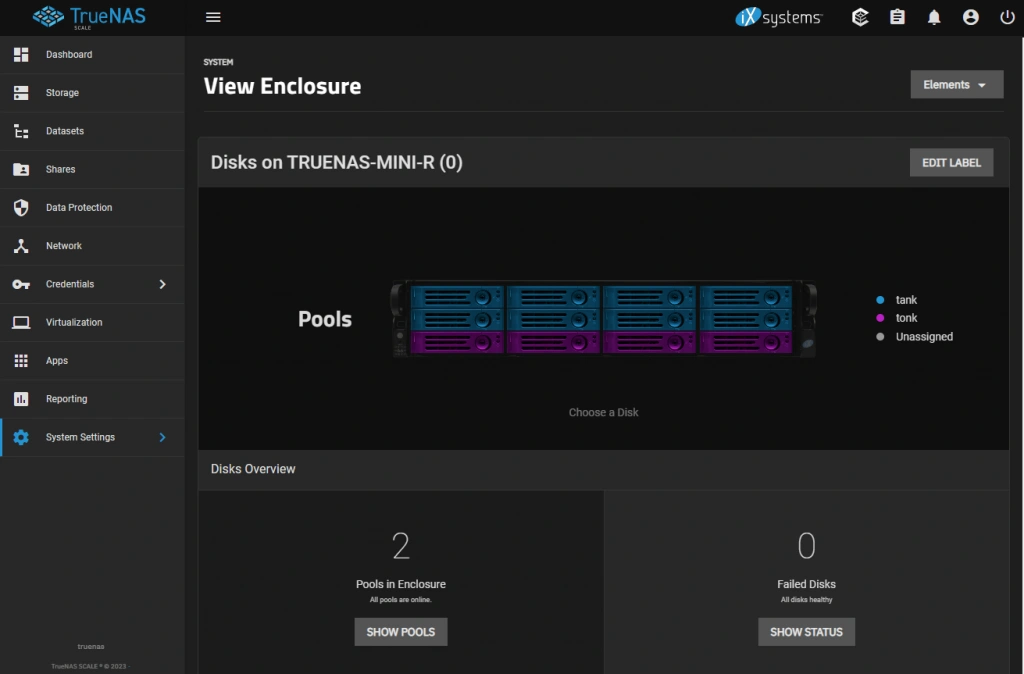 After extensive community testing, the TrueNAS team is confident that the 250 bug fixes (most minor) – with a few having major implications for system dependability – will encourage SCALE users to upgrade.