Wireshark is the most excellent tool that will help you to analyze your network protocol. It supports various network protocol. It's an open source application which allows the users to understand the system of networks and communication protocols. Moreover, users can do a troubleshooting network analysis and observe the data on a network. Wireshark is free and cross-platform GUI based network analyzer for significant OS platform including Linux, Windows, MacOS and Other Unix based system. It helps to capture network workflow in real time and present those data in a readable format. Let's have a look at its features:
Wireshark Features
Free, open source and supports cross-platform

Most popular network packet analyzer software

Monitor the network packets up to the microscopic level

Modern GUI based interface

Also, provide CLI based Utility called "tShark."

Uses a library called 'pcap' for capturing the network packets

Supports hundreds of protocols for checking

Offers Real-time packet analyze

Data can be compressed and uncompressed for offline analyzing
You can see the full release note of Wireshark 2.6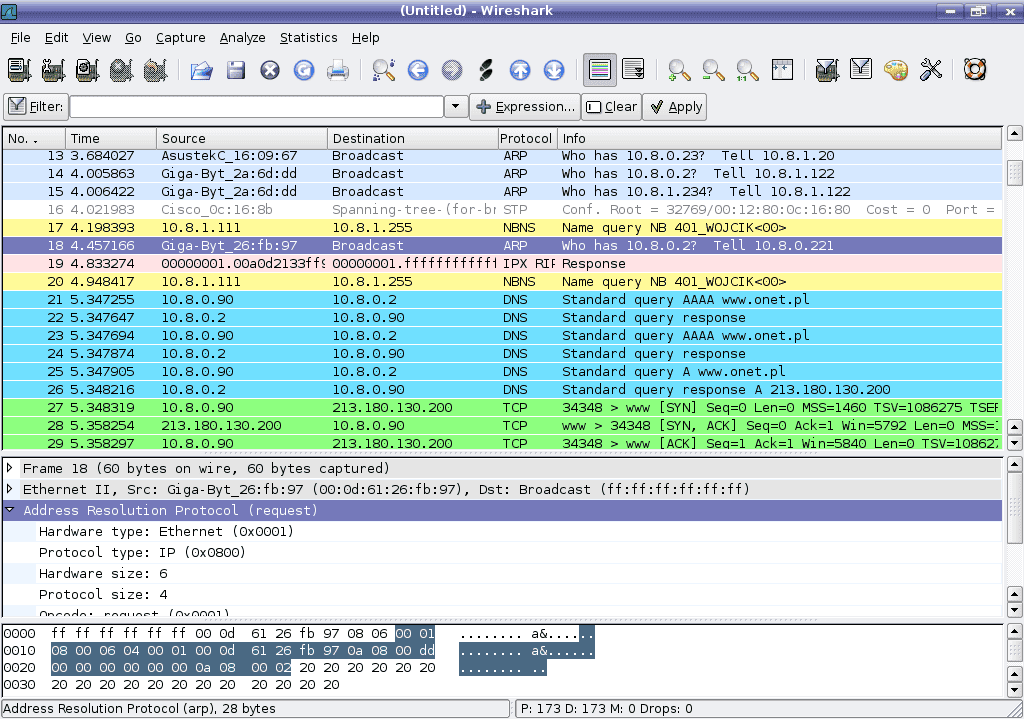 Install Wireshark on Ubuntu via PPA:
In this tutorial article, we are going to learn how to install this network monitoring tool on Ubuntu or Debian based machine. As this network monitoring tool is available on default Ubuntu software repositories, so run the following command to install it
sudo apt-get update


sudo apt-get install wireshark -y
There might be a possibility that this command will not install the latest version of it. So to install the new version, you need to enable the official Wireshark repositories.
To add the official PPA, run the following command into the Terminal:
sudo add-apt-repository ppa:Wireshark-dev/stable
To Update or Upgrade, type these commands:
sudo apt-get update


sudo apt-get install wireshark
How to Revert to Stock version
To restore to the stock version of Wireshark in Ubuntu central repositories, run the following command:
sudo apt-get install ppa-purge
sudo ppa-purge ppa:wireshark-dev/stable
Download Installer
Download Installer from Official site
Thank you! for using UbuntuPIT.com
You find this tutorial helpful? Share with your friends to keep it alive.