FTP ( File Transfer Protocol ) is a great and efficient way of transferring files over a TCP-based system like the internet. It helps to move many computer files from one host or system to another host or system without any hassle and complexity. There are lots of robust and secure Linux FTP Client available in the market. That makes it very difficult to choose the best and reliable one for accomplishing the task. Here I will be trying to make a list of the fastest Linux FTP software, so you don't need to spend much time checking all the secure FTP clients available.
Best Linux FTP Client
---
This is a generic list of Linux FTP software that will help the Linux geeks transfer files across internet protocol.
1.  FileZilla
---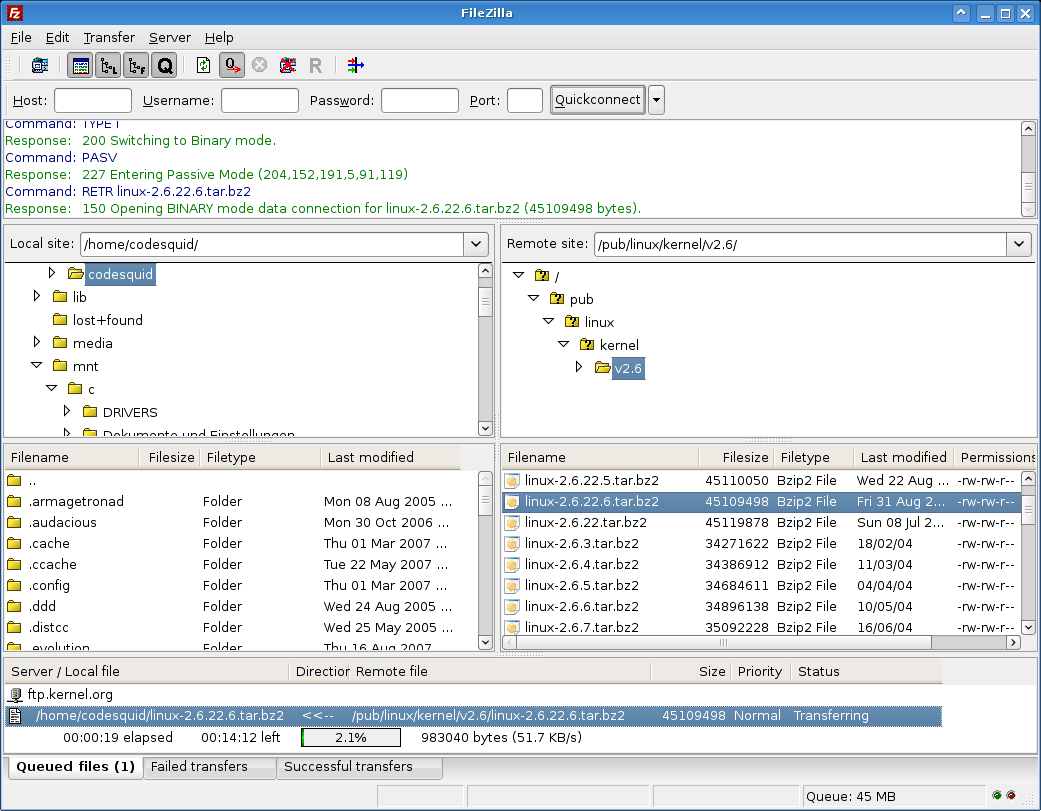 FileZilla comes on top of this list of the best Linux FTP Client. This is one of the best and secured FTP clients for all the major platforms like Linux, Unix, Windows, and macOS. FileZilla is a reliable and fast FTP, FTPS, and SFTP client for Linux. It supports the resume and transfer of a large file. There are many more intuitive features available like bookmarking, drag-drop support, transfer queue, site management, etc.
Install FileZilla on Ubuntu via PPA
Run the following command to install FileZilla on Ubuntu:
sudo apt update
sudo apt install filezilla
Download from Official site
Download FileZilla Client for Linux
How to Remove
Run the below command to uninstall FileZilla:
sudo apt remove filezilla
sudo apt autoremove
2.  CrossFTP
---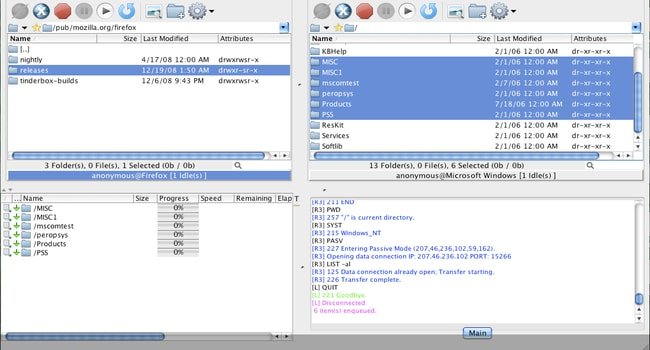 CrossFTP is a simple, cross-platform supported, reliable, and secure FTP client for Linux, Windows, and macOS. This FTP software is a must-have tool for frequently moving files into remote locations or cloud storage or web host services.
It helps you work without crashing or becoming unresponsive. It has all the features that daily or pro users need to accomplish the file transfer protocol task. If I say it's only an FTP client, then I am entirely wrong. This versatile best FTP client supports Amazon S3, Amazon Glacier, Microsoft Azure, and Google storage.
3.  gFTP
---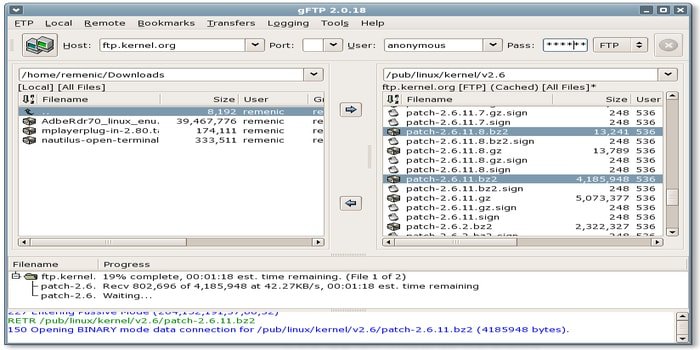 Another great option is to use the gFTP client, which provides an intuitive user interface and easy configuration. It's a free multithreaded file transfer client for the Unix-based system. This Linux FTP client can be a useful alternative to FileZilla.
It almost looks like Filezilla, but there are some features that make it slightly different from Filezilla. It supports FTP and HTTP proxy servers. This Linux secure FTP client supports FTP, FTPS (control connection only), HTTPS, HTTP, FSP, and SSH protocols.
You can install it from a distro-specified software center or using PPA. Run the following command into the Terminal:
sudo apt-get install gftp
Download from Official Site
4.  Kasablanca
---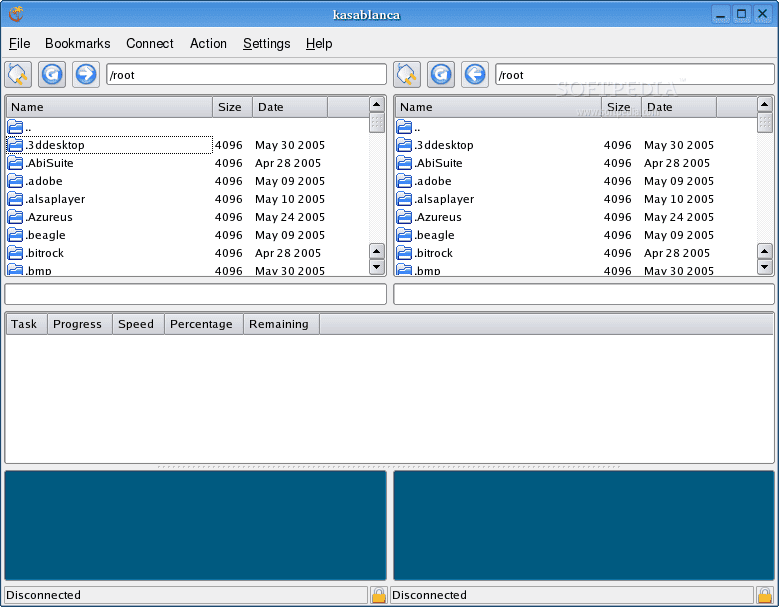 Kasablanca is a secure graphical FTP client for the KDE system. It's one of the fastest FTP clients written in C++ and KDE libraries. Kasablanca supports an advanced bookmarking system. There are many features currently it offers, including a responsive multithreaded system, connection to multiple hosts, intuitive file transfer queue, drag and drop option, and much more.
Download Kasablanca FTP Client
5.  Konqueror
---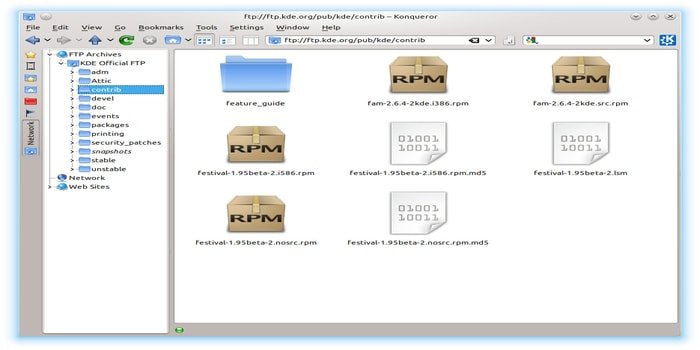 Konqueror is a file manager and web browser for the KDE desktop environment. You can also use it as a secure Linux FTP client via the address bar. Just type ftp://[email protected]/ or ftp://username:[email protected] into the address bar and get connected through FTP protocol.
Install on Ubuntu
A user can install this Linux FTP software through Ubuntu Software Center or
sudo apt-get install konqueror
Download from Official site
6.  LFTP
---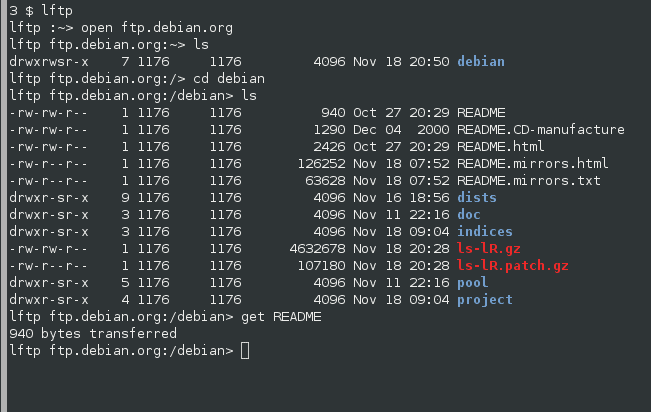 Lftp is one of the best and easy-to-go command line Linux FTP clients available in the market. It supports many file transfer protocols, including FTP, HTTP, FISH, SFTP, HTTPS, and FTPS under IPv4 and IPv6.
Lftp offers a lot more features keeping the interface and configuration as simple and straightforward as possible. It's a fast and secure FTP client and able to do the task in the background. The process reconnects automatically if the connection gets broken. It also provides multiple links simultaneously.
Install Lftp on Ubuntu
sudo apt-get update
sudo apt-get install lftp
Download from Official site
7.  GNOME Commander
---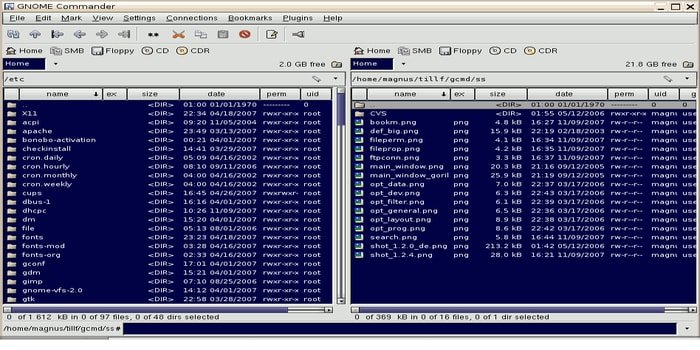 Gnome Commander is a great and secure FTP client and file manager for Gnome Desktop Environment. It comes with a unique and understandable interface that supports themes and easy customization.
This FTP client aims to offer advanced-level file management for power users. It supports multiple tabs. It does the file transfer process through the GnomeVFS FTP module. This Linux FTP software can seamlessly integrate into Gnome Desktop Environment and be a great alternative to the default file manager Nautilus.
You can install Gnome Commander via Ubuntu Software Center or by running the following command into the Terminal.
sudo apt-get install gnome-commander
Download from Official site
8.  NcFTP
---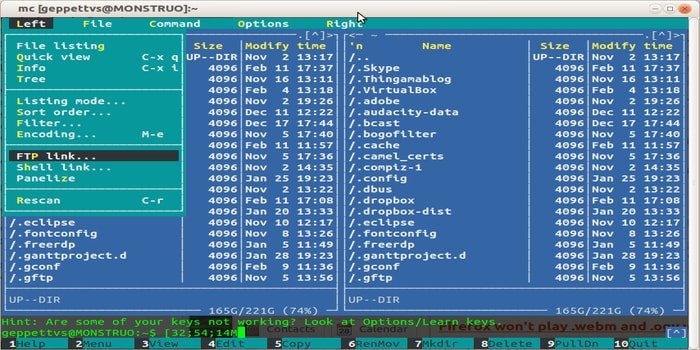 NcFTP is a cross-platform console-based free FTP client that is highly configurable and easy to use. It supports all the major OS platforms, including Linux, Windows, macOS, and so on. NcFTP is a complete set of applications used to perform file transfer protocol – FTP smoothly. This secure FTP client provides many more performance-enhanced features than the default FTP client or any other Linux FTP client available outside.
9.  Nautilus
---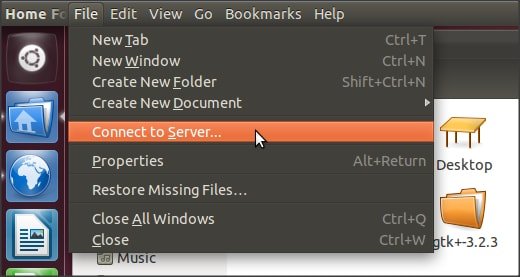 This list remains incomplete if I don't mention the Nautilus FTP client. This server FTP client is very basic, which comes pre-packed with Ubuntu installation. It's straightforward to use and integrates well with Ubuntu.
However, this Linux FTP software doesn't offer many features about FileZilla or any other full-packed FTP client. The interface is very familiar and uncluttered. Nautilus lets you have an easy way to connect and transfer files through FTP and makes the process as easy as just copy-paste.
You don't require to install any extra software packages for using this secure and fastest FTP client. Just go to File >> Connect to Server.
10.  Free Open FTP Face
---
Free Open FTP Face is a fast and lightweight cross-platform FTP client. This Linux FTP software is written in Python and emphasizes ease to use and simplicity. It comes with lots of performance-enhancing features. It can be run on Windows, Linux, and Unix-based distros. The interface is modern and carefully designed using GTK+ libraries. It has a built-in image viewer, audio player, text viewer, checksums, and one-click compression technology.
Final Thought
---
Here I have tried to make a list of the best and useful free Linux FTP clients. This, I believe, definitely helps both regular and power users to meet their demands while performing file transfer protocol. Is this generic list of best Linux FTP software helpful? If you like it, then please share this content over social networks. Your one small step can make a big difference for UbuntuPIT to live forever.