One of the most appreciated creations of Apple is Watch Faces on the WatchOS. Basically, it's a function for the Apple Watch that will bring a new look. And to create faces and set custom Apple Watch Faces, lots of third-party apps developers offer many powerful apps. These apps come with tons of Watch Faces customizing and personalized options. So, it's a kind of trend for Apple Watch lovers to have a better WatchOS experience. However, if you are interested in learning about this kind of app, you are welcome to today's discussion.
Best Apps for Apple Watch Faces You Shouldn't Miss
---
Unfortunately, the number of best apps for the custom Apple Watch Faces is not so many. And most of them are not available on AppStore, and they don't share proper customizing options at all. Still, we have found some apps that will definitely help you to maintain your Watch Faces. And we try to collect details of our firsthand experience of using those apps. So, you will get all the essential features and details of these apps that will help you find out the most appropriate apps for you.
1. Buddywatch – Watch Faces
---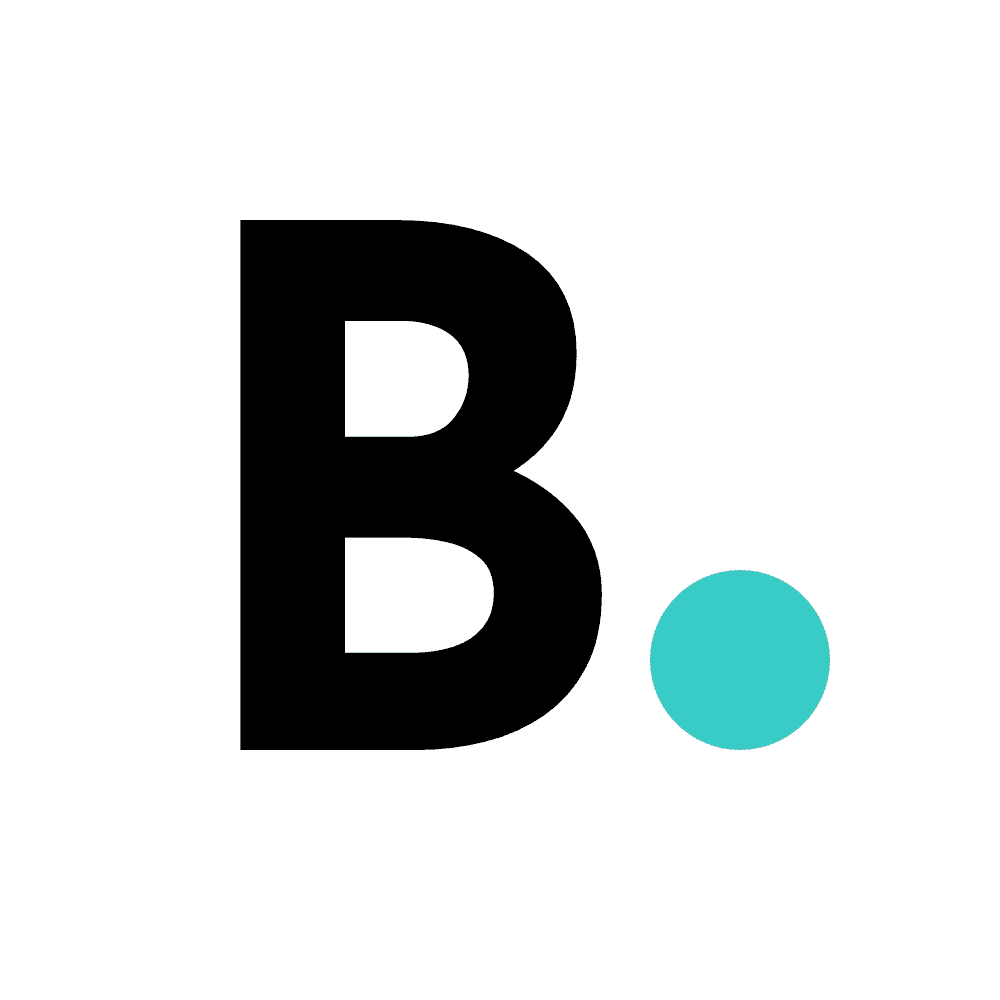 Federico Gentile has brought the most convenient app to handle free Apple Watch Faces on your device. This app generally supports iMessage, iPhone, and your Apple Watch. You can download and create your favorite Watch faces using this app. Additionally, the one-tap Watch Faces saving option will save your time and effort. It's a completely free app, and you can pay them for a premium subscription for sure. However, it's a third-party app and not endorsed by Apple.
Important Features
There is an active search engine that will help you get more Watch Faces.

You can also search Watch bands to get the matching Watch faces.

To get the most accurate result, you have to link your Watch Faces.

Based on your previous search history, this app will provide more suggestions.

This app also lets you change and customize app icons too.

Discover the shop of new Apple Watch accessories will be fun in this app.
Pros: You can easily share your personalized collection of Watch Faces with your friends directly from this app.
2. Watchsmith
---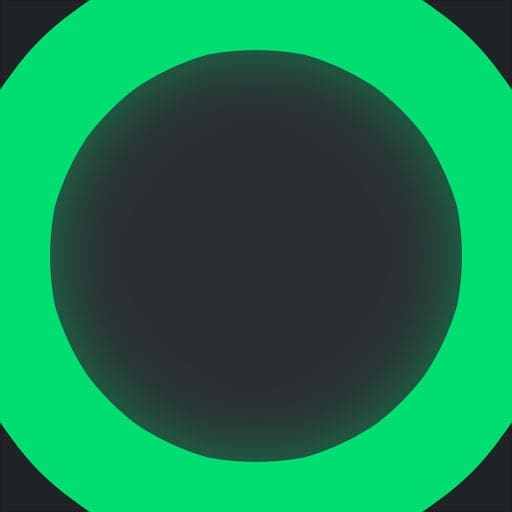 Cross Forward Consulting LLC has brought Watchsmith for Apple Watch lovers. With tons of customizing options, this app will come to help you have the best free Apple Watch faces. This convenient app lets you create lots of custom complications for your Apple Watch. Additionally, this app has brought all essential tools like weather, radar, maps, etc., just on your wrist. Even on the gallery, you can save all your photos as well.
Important Features
This app initially lets you customize higher-level complications.

You can check dates, times, astronomy, weather, and other useful tools on the small devices on your wrist.

It also lets you enjoy a set of complications that can be scheduled just as you wish.

This app initially requires watchOS 7 or more to work.

You can eventually enjoy the function of Apple Health as this app is integrated with it.
Pros: This app is also integrated with Tide and Weather-hosted data. So, a lot of functions will be available here for you.
Cons: This app doesn't let you create Apple Watch faces.
3. Watch Faces by Facer
---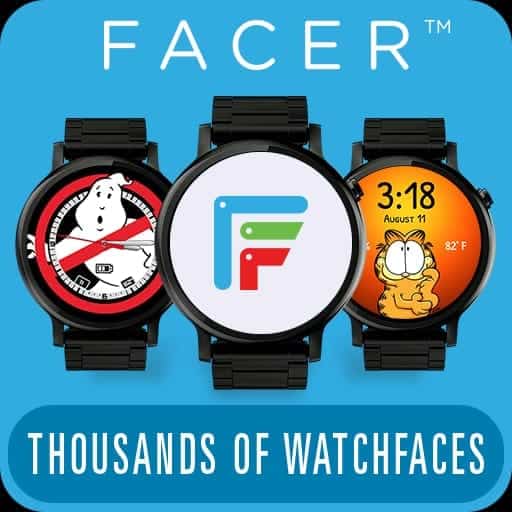 Are you planning to give your Apple watches a futuristic transformation? Then you can try Watch Faces by Facer, an excellent app to make your Watch more stylish. Eventually, it is known as one of the best apps for Apple Watch. It provides tons of unique watch faces and lets you customize complications according to comfort. Moreover, the design of these watch faces is very generous and much easier to read the information at a glance. It also gets face library updates almost every week with exclusive watch faces in them.
Important Features
There are more than a thousand watch faces in this small app.

This magnificent app lets you make your own watch face with your photos. Apparently, it is a cool way to show your creativity through your wristwatch.

You can see steps and heart rate data in it after connecting it with the HealthKit app.

It has a high level of customizability. You can eventually custom-watch the face without any trouble.

This app is not only for Apple watches. Apparently, it is compatible with Samsung and smartwatches.

The Watch faces in this app are super easy to add and use.
Pros: You can now reach your favorite faces quickly after adding them to "FAVORITES." Another good thing is that it doesn't harm your Apple watch's battery performance.
Cons: You will need iOS 13.0 or higher to run this app.
4. Watch Faces 100,000 WatchMaker
---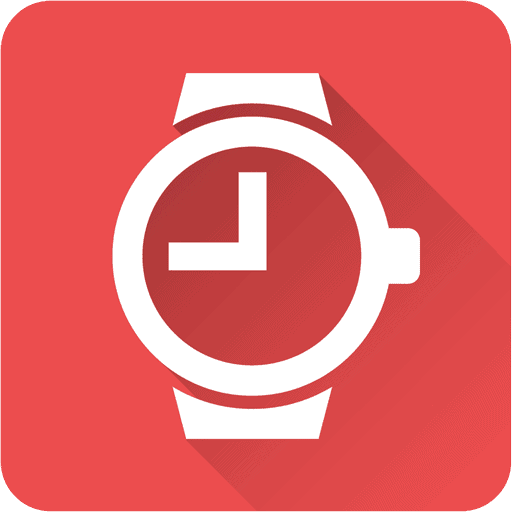 Keep your personality ahead of others with Watch Faces 100,000 WatchMaker by Potato Powered Games Ltd. As per its name, this great Apple Watch faces customizing app features more than 100,000 magnificent Watch faces. You can simply click on your favorite face and click on apply to use that face. In addition, WatchMaker also supports several other smartwatches. Meaning you can sync other smartwatches with your iPhone and apply these faces to them. Also, it doesn't harm the overall performance of the Watch.
Important Features
It comes with a very powerful customization app. It eventually lets you customize almost everything on the Watch face.

With this awesome app, you can build your Watch face in a few minutes.

You can indeed make animations of different types and styles with it. Apparently, it comes with 45 tweening functions!

It initially lets you share the watch's face with others through the app.

Stopwatches are available in this app. Eventually, you can build your own custom stopwatch with it.
Pros: You can use their in-built LUA engine and make a calculator, stopwatches, countdown, etc. Moreover, there is a featureful widget in it to give you an easier life.
Cons: The analog hands watch faces in the app aren't built for Apple Watches.
5. Watch Faces – Custom Themes & Live Wallpapers
---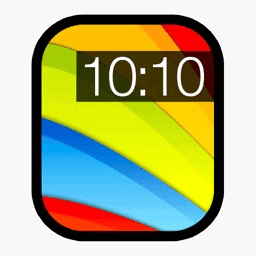 Next, it is Watch Faces by Nicholas Lauer. This is a worthy app to bring your Apple watch to life. It could be the most suitable app if you like to use your phone's photos as a Watch face background. This smart app additionally lets you make awesome Watch faces most easily. All the processes can be done in 2 to 3 steps. Moreover, these watch faces are smooth, like the built-in faces of the Watch. The syncing process is also very quick and easy.
Important Features
There is a very interactive search engine to find new faces easily.

You will indeed find stunning live wallpapers in this app. Apparently, these are much more attractive than the static ones.

This incredible app is enchanted with two different complications. And you can make tons of customizations on them.

All the Watch faces are designed very beautifully and go with any color or belt design.

Installing and using this app feels no pain at all. Apparently, you just have to install it and find your favorite watch face in the library, and that's it.

It also lets you make mind-boggling wallpapers with the device's photos.
Pros: This app can be used on relatively older iDevices. It only requires iOS 9.0 or later to use the app. Plus, it also offers beautiful featured designed faces on it.
Cons: It does not offer lots of customizing options.
6. Watch Face Albums
---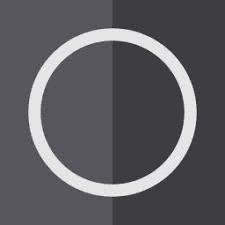 If you are looking for a decent third-party Watch Face maker app, this one is a good one to try. Watch Face Albums offers a huge library of watch faces that you can quickly download and apply. With a high-quality Watch face preview on the app, you can effortlessly understand how it is going to look on your Watch after applying. Plus, it offers one of the biggest collections of free Apple Watch faces. You can easily reach them by selecting from the category and downloading them.
Important Features
This handy app offers more than 1000 Watch faces. You can simply browse faces and install your favorite ones.

It also provides complications like a watch sticker, countdown, week progress, etc. Apparently, you only need to keep your Apple watch synced with your phone to get these benefits.

This app indeed offers various watch faces in very different styles from each other. So, you will find a suitable watch face for any occasion in its library.

You can also add Watch faces as favorites and easily reach them later.

It syncs with the Watch without any hassle at all.
Pros: If you want, you can download the whole album at once. Moreover, you will definitely find this app super easy to use.
Cons: This app consumes more space on your Watch.
7. StepDog – Watch Face Dog
---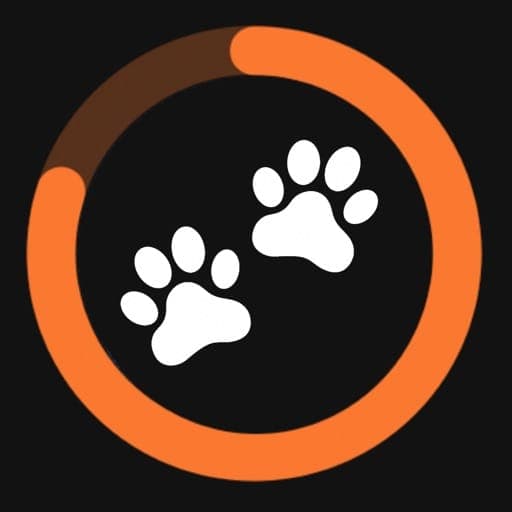 How about making daily fitness goals more interesting and effective with a Watch face app? Well, this is possible with StepDog Apple face watches. With this app, you will feel like having a cute pet dog instead of boring watch faces. This app will keep you motivated for your fitness goals. That's why this exceptional Watch face would be the rightmost choice for fitness lovers. Plus, it is quite easy to customize and is also compatible with your apple watch and for use independently on your iPhone.
Important Features
Though the Watch face seems to have too much happening on a small screen, apparently, all the information on the screen is trouble-free to read.

You can simply unlock amusing features for completing fitness goals.

The animation on the Watch face runs lag-free and vibrant.

There are lots of new breeds of dogs waiting to be revealed on this app. Apparently, you have to complete the daily task to get these pets.

Apparently, this app features a pet cat for cat lovers.

It also features a local leaderboard. You can eventually compete with others and motivate yourself to push the limits.
Pros: You can see live weather on the watch face background. Besides, it has a handy widget to show crucial information at once.
Cons: It may not fit all occasions.
8. Watchfacely
---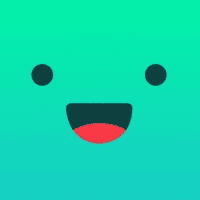 Let's just stop finding the most appropriate app to manage your customer Watch faces and try Watchfacely. This convenient app includes hundreds of Watch faces to choose from. But the best part of this app is that all the Watch faces are designed to be more stylish and convenient, which is why you will find all the faces more user-friendly and capable. In addition, this app is completely hassle-free to use and add your favorite wet faces.
Important Features
This app is user-friendly, and you don't need any instructions to use it.

You can easily share your preferred faces with others directly from it.

This powerful app also has a faster loading speed than most similar apps.

The "favorite" option is featured in this wonderful app to make a collection of your favorite faces.

You can effortlessly make a Watch face of your own on it. Apparently, all you need is a favorite photo from your gallery.
Pros: Many adjusting options are available to make the watch face more personal. Besides, it lets you download and store watch faces as much as you want.
Cons: This app is quite bulky compared to others.
9. Watch Faces Gallery +
---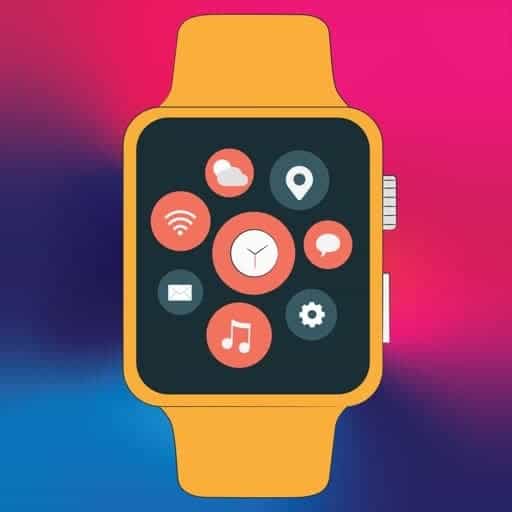 You can search the Watch faces more easily and comfortably with Watch Faces Gallery + by Icy Coconut. This powerful app offers a massive number of amusing interfaces with the best arrangements. Apparently, the Watch faces in this app come in categories. You can just open the app and enter the category you are interested in. Moreover, there are live wallpapers available in this app that you can use. The digits are also bigger and easy to read on all faces.
Important Features
This app initially comes with a lot of wallpaper categories to choose from. You will find most of the categories you can expect of.

New and exclusive watch faces arrive more frequently in the library.

The watch faces are extremely easy to download and add with this app.

It also offers you a good-quality preview of the watch face from the app. Apparently, this app makes it easier for you to choose wisely.

This useful app won't affect the smartwatches' performance.
Pros: You can share your favorite Watch face with your friend using this app. In addition, this app is quite lightweight, and you won't mind keeping it on your phone.
Cons: It doesn't feature many customizing options.
10. Glimpse Watch Face – A little window into your world
---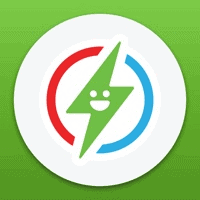 Most of the popular Apple Watch faces, like Facer, are built by Little Labs, Inc., And for the final recommendation, I also have another app from the same developer. Glimpse Watch Face will bring tons of real-time content directly from your social feed and other apps. With every single click, this app will show you new updates from different day-to-day tools like Apple watch weather, news, and others. As a result, it will keep you up-to-date always with beauty Watch themes.
Important Features
This app lets you select multiple channels at once on your social feed, like Facebook, Twitter, Instagram, etc.

The "Catch a Glimpse" option will eventually let you take screenshots of your glimpse easily.

This app also comes with a very easy set-up and customizing options.

The user interface of this app is also minimalist and perceivable.

By refreshing the device regularly, you can enjoy a constant stream of new content.
Pros: This excellent app lets you enjoy the most popular watch face platform and also be connected with a large community.
Cons: This app is quite a heavy storage eater.
FAQ
---
Q: What are the most popular Apple Watch faces?
A: Facer, Buddywatch, and Watchsmith are the most popular Apace watch faces. You can get them all available on AppStore and for free. These apps come with multiple Watch faces functions with very smooth performance.
You can also handle multiple face watches at a time and enjoy different facilities. It is also true that all these apps come with some initial lacking, but ultimately they are worth your time with excellent performance.
Q: How can I add a photo to my Apple Watch face?
A: You can easily add a photo to your custom apple watch faces. For that, you need to open the watch face on your device. Now, get the 'create face' option and tap on it. Here, you will get an option for customization. You must click on it and tap the 'add photo' option. Now, you can add photos and then customize your photos as well.
Q: Are Facer Watch Faces free?
A: Yes, Facer Watch Face is free for iOS users. This app comes with no hidden charge and even no option for a premium subscription. That means you can enjoy all the features of this app for free. Among the best Apple watch face, Facer is the most popular one.
Q: How can I download more watch faces?
A: Download watch faces are like a snap when you have an Apple Watch. And you can use two or more watch faces at a time on your device. To download more watches, you must first tap on the installation option of the face you want to download.
When you have installed it successfully, you need to click on the 'My Watch' Icon that you will get at the bottom of the screen. Swipe and swipe. In the end, you will get the new face that you downloaded a moment ago. That's how easy to download and use two or more watch faces at a time.
Finally, Insights
---
So, it's time to get rid of the old look of your smartwatch and enjoy the powerful apps to create and customize Apple Watch faces. All the apps mentioned above are handy and almost free of cost. So, check out the features and details to select the best app for your Watch. And then, share your experience of using the app with us. So, here we leave for today. Wait for us till we come up with something new. Thank you for your time.