Smartwatches bring a whole new level of technology and make communication and other things easier for you. And when it comes to an Apple Watch, you will do a lot with it. But the most surprising fact about the Apple Watch is its video game-playing functions. A smartwatch's display is very small, but still, you can play some mind-blowing video games here. And you will get tons of exciting games for your Apple Watch on the AppStore. If you are interested and want to try a few from them, you are exactly there where you should be.
Best Games for Apple Watch You Won't Regret Downloading
---
Yes, we are going to review around 20 best games for your Apple Watch. We make sure to check all the games on the list, and for that, we have to check a lot of games initially. To be true, you will get a lot of Apple Watch games on the AppStore. But it's not true that all of them will entertain you. We even got some games that don't work well on the watch. You can just go for the following games. The brief details will also help you understand their features and other stuff.
1. Elevate – Brain Training
---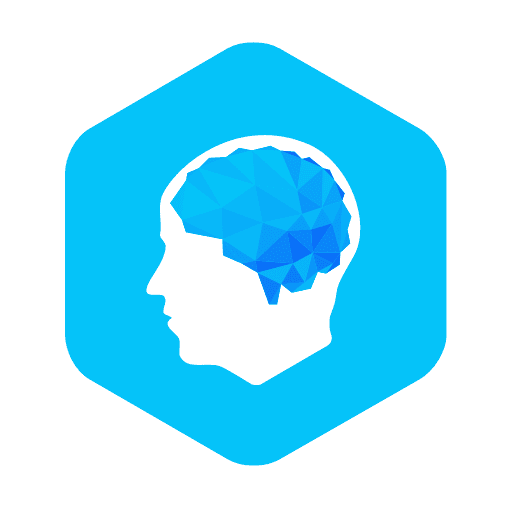 Let's check out a great self-improving game for your Apple Watch. It is one of the best games for the Apple Watch for its superior optimization and productive gameplay. You can play it delightfully on the gorgeous screen of the watch, and another great thing is its wide availability. Players can access the game on their iPhone, iPad, and iPod touch. The family-sharing facilities make it even more accessible from multiple Apple devices. So, get ready to test your brainpower by playing this game today.
Important Features
It includes four different mini-games, which are specially designed for Apple Watch.

This game offers personalized workouts that focus on your skills for continuous self-improvement.

It includes more than 35 games based on memory, focus, math, precision, etc.

You will surely be able to sharpen your mind as it is reported to increase brain power and confidence in several weeks.

It also includes an interactive calendar for tracking your records which also increases the overall motivation.
Pros: It is free to play and comes with flexible subscription packages for your convenience. This app shows all the details of your continuous gaming performance.
2. Snappy Word – Word Puzzle Game
---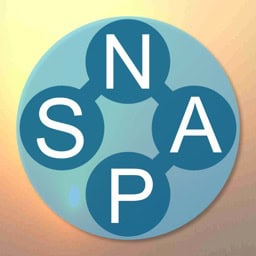 Red Sprite Studios brings Snappy Word for puzzle-loving individuals. It is a great brain-exercising game for Apple users. Moreover, it is regarded as one of the best games for the Apple Watch for its unparalleled compatibility and touch responsiveness. You will have to guess and swipe to match the given alphabets to make meaningful words. It's about unraveling all the hidden probable words to meet the requirements for leveling up. Furthermore, you can compete with friends as it includes all the functions of the Game Center.
Important Features
You can check the daily leaderboard with just a few taps.

It shows the daily ranking of players after each gameplay.

This game includes approximately 400 challenging levels to keep you coming back for more gaming sessions.

Users will gradually improve their vocabulary as they play.

It uses a supportive gameplay mechanism for increasing the brain's vocabulary access.

This game also includes a highly addictive four letters game mode.
Pros: It integrates family sharing facilities that enable the users to access from multiple devices. This game also features a very familiar and user-friendly navigation system.
Cons: Some users faced minor swiping inconsistencies while playing for a long time.
3. Apensa‪r
---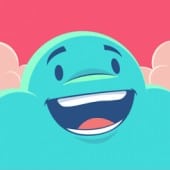 Apensar, also known as To Think, is a word-based puzzle game for Apple Watch. It is from ICO Group and includes support for multiple languages, which offers access for a wide range of users. You will enjoy the gameplay as the game offers lots of different challenges. It is suitable for all types of players no matter the age. The player will have to guess words by observing four different photos according to game level. It requires the players to use their brains to keep up with the challenging levels.
Important Features
It offers smooth touch responsiveness and does not inflict any lag or delay.

This game comes with three different game modes for gameplay variations.

Players can avail themselves of all the facilities of the Game Center, such as achievements, competitive ranking among friends and other players, etc.

This game also integrates communication perks from popular social platforms, such as Facebook, Twitter, etc.

Players can check the progression of their friends by connecting with Facebook and also share their achievements on it.

The in-game navigation system is very smooth and snappy.
Pros: It is completely free to play and does not inflict any additional requirements. This game offers more than 3000 levels for enthusiastic players.
Download
4. Retro Twist: Watch Game‪s
---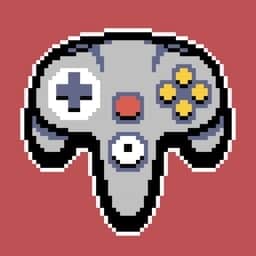 AlhoGames brings out a collection of classic games in one game UI, and it is called Retro Twist. It is by far one of the best games for the Apple Watch. You will require payment to access this retro legend, but the little amount surely worth the experience ahead. The graphics and sound effects of the game perfectly suit the hardware of the Apple Watch. Moreover, you will play it on your iPhone and iPod touch. The family sharing integration gives the game unparalleled accessibility.
Important Features
It offers seamless touch controls and mesmerizing visual effects.

Enjoy Super Jump on the little screen of the Apple Watch with delight.

This game collection integrates all the game center facilities for a competitive gameplay environment.

The background music is of very high quality and does not produce any extra noise.

It eventually offers real-time vibration for in-game effects.

All the games are easy to play and suitable for people of all ages.
Pros: It includes around seven classic legends, such as Super Jump, Contra Pang, Moon Snake, Dual Brake, etc. Players can check into leaderboards and unlock many achievements as they play.
Cons: Some players did not like the overall gameplay.
5. 2048 :‪)
---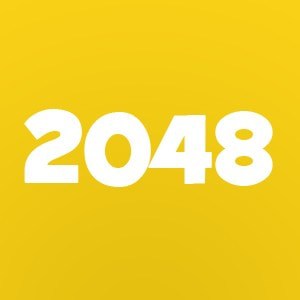 Let's meet 2048 :‪) by C.H., one of the best games for Apple Watch. You will find it very pleasing for its near-perfect graphics and overall gameplay. It is a puzzle-based game where you will have to merge similar tiles and move to the next level. You can play along with your friends and other individuals in the multiplayer modes. The visual effects are very pleasing and suit the mini screen of the Apple Watch. Check out the following features, and they will surely encourage you to download them on your Apple Watch today.
Important Features
This game offers various different difficulty levels and multiplayer options.

It includes around 132 challenging levels and also getting new updates.

The game also features obstacle modes with the most difficult numbers to merge. Prominent five numbers with high difficulties are 256, 512, 1024, 2048, 4096.

You will like its auto-saving facility, which saves the game progression after every move.

It includes in-app purchase facilities that enable the players to access advertisement-free gameplay sessions.
Pros: It is free to play and Includes lots of different achievements and rewards. This game also supports all the game center facilities.
6. ‪Arcadia – Arcade Watch Games
---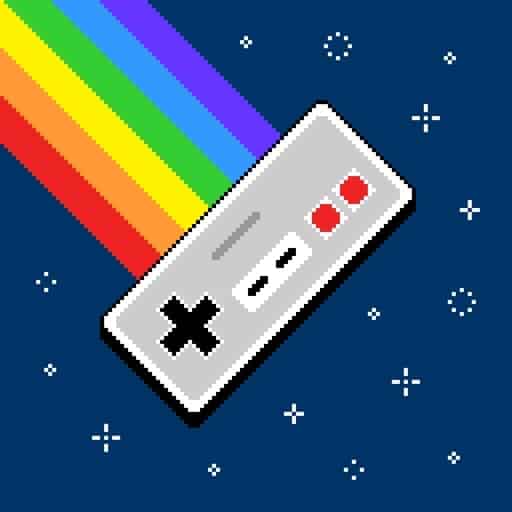 Raffaele D'Amato comes with another retro Apple watch game, Arcadia. And it is full of exciting arcade games for your watch. So, a big arcade box will be now on your wrist. Well, it's not a single game but a collection of lots of mini-games. You will find games in different styles like arcade racing games, bubble shooting, boating, and many more. So, when you are on your way on the subway, bus, or even to the station, you can enjoy these games using your one hand on the watch.
Important Features
There are 18 different types of arcade games available here.

You can enjoy fruit chopping, snake game, bricks game, fast run, Bubble mama, badaboom, Reply, Bounce, etc.

It is completely a free app, and there are no in-app purchases to unlock any game.

This game also supports iCloud storage.

The colorblind mode will let you play all the games in black and white color.

This game offers a daily, weekly, and monthly leaderboard to show you your achievement.
Pros: This game collection comes with satisfying graphics, and no additional commercial will show up to destroy your mood.
Cons: Some users fail to play some of the mini-games in this collection.
7. Choices That Matter
---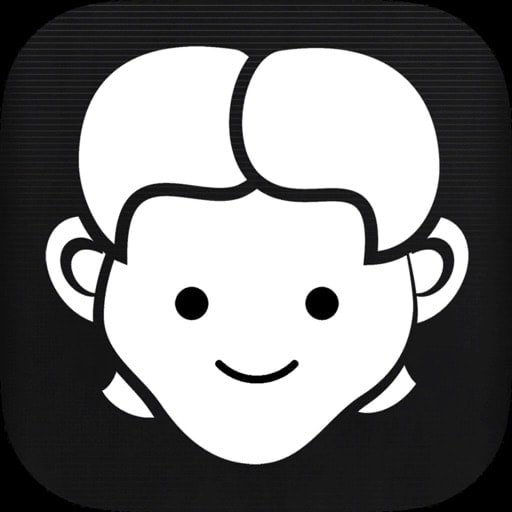 Text-based games are rare to find when you are looking for the best games for Apple Watch. But we enlisted Choices That Matter as one of them. You can try to get to the bottom of the problem with your AI companion, Moti. Again, you have to be careful with each step as your enemies are everywhere. Plus, the game will let you know if any other player explored in that same exact place.
Important Features
Total 3 categories of adventure stories are offered in this game for you.

In the first one, about 600,000 words which you can arrange with 2,400 possible choices.

While roaming around the world, you will get to know about ancient religions.

You will get magical powers that you can apply to balance life and death.

When the third adventure starts, you will find yourself in prison without any memory.

There you can find out about the past and future of life.
Pros: You will get a feel of steampunk 1830s Europe in the 2nd adventure. Besides, you must unmask the killer of scientists.
Cons: The blink tap icon is distracting to some extent.
8. Bird Watch Game Free
---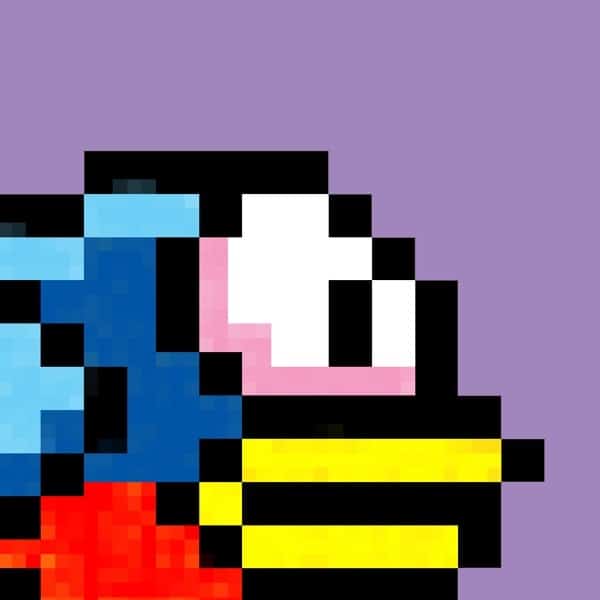 Let me introduce you to another smart wristwatch-friendly game that will be a great companion for you in your leisure. Bird Watch Game is developed especially for your Apple Watch, and it's a kind of arcade game. It comes with a nice and colorful background, and the whole game about the journey of an animated bird. The way of the bird is not very much easier, and you have to take it through many obstacles.
Important Features
You can enjoy this game on both your watch and your phone.

This game offers exciting gameplay with a colorful environment. Even the background will change very often not to make you bored.

You can check the leaderboard and find your progression as well.

In multiplayer mode, you can enjoy it with your friends.

It's initially a very simple game, and so you can enjoy it anywhere.
Pros: It's an offline game. And the controlling system is developed for the use of your Apple Watch.
Cons: According to some users, it makes you bored after a while.
9. Pictoword: Play Spelling Games
---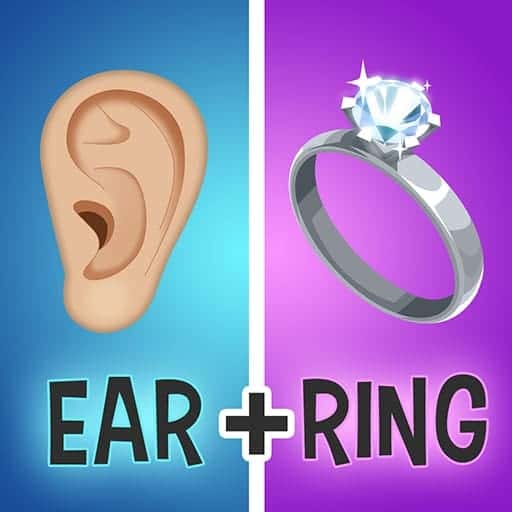 Another different type of game is here to test your spelling excellence and IQ. It is a kind of word game recommended both for kids and adults. You can understand your intellectuality; here, you have to break down the works and match them with pictures. Here, you can understand how to implement the IQ test in real life. Finally, you will enjoy this game with your friend and family members by testing their IQ levels.
Important Features
You can test your IQ level and get the result in a list.

The game makes it funnier with picture clues and humorous object images.

You can test your employees using this app when you are a boss.

You have to make words with letters, and you will have numerous clues.

You can share your feedback in the app store and get additional testing for free.

The game is developed using a fully certified IQ methodology.
Pros: This app will show the accuracy rate in a leaderboard. You will also find your friend's score there.
Cons: Sometimes, words are pretty much difficult to form, especially for the kids.
10. Lifeline 2
---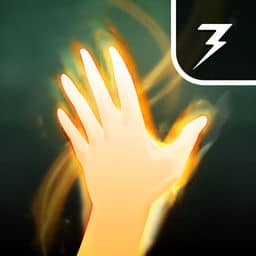 A very popular role-playing game is here developed by Big Fish Premium. Lifeline 2 is one of the best games for Your Apple Watch. In the game, you will help Taylor, the last survivor of a crash landing. In the game, you have to face different difficulties and take death or alive decisions. There are different modes available in the game. You have to finish and restart the game to play in new modes and new stories. So for getting a thrilling survival feel must play this fabulous game.
Important Features
The game provides regular updates in the app. It fixes bugs in the game.

You will get all types of notifications when you are out of the game.

You can heavily use your apple watch to manage notifications. Even you can contact Taylor using the apple watch.

Taylor is the main character of the game. Help him in finding food, making decisions, and in other adverse environments.

The game is initially developed using a very impressive and unique story of survival.

Enjoy different types of game modes and experience different survival stories.
Pros: It is an offline game. So, no worries about extra data cost.
Cons: Sometimes, you may get annoyed by having countless notifications.
11. Pocket Bandit‬
---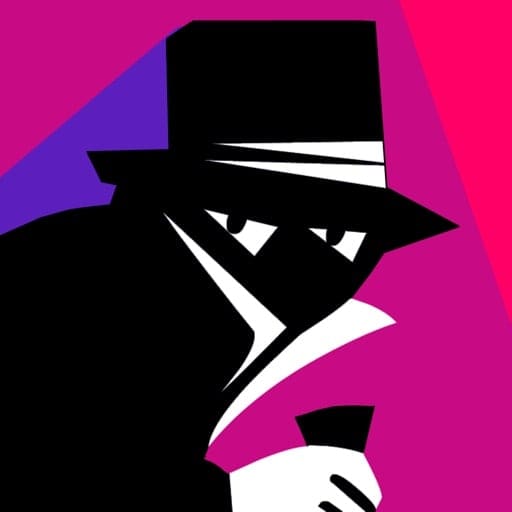 Seele Games brought Pocket Bandits on the town for the Apple Watch gamers. It is basically an exciting first-paced puzzle game. Unlike the random puzzle game, there is a story behind the game, and it is the best part here. You have to open the vault and loot the money. To open the vault, you have to get a good number. And when you are new to get the number, the watch will vibrate to give you a hint. That's the way to play this game. Additionally, it will be one of the best games for the Apple Watch for the kids.
Important Features
In the game, you will meet many cute characters and their living environment.

You have to play puzzle games and score points to give your raccoon more rewards.

More than hundreds of treasures are there for you to discover and loot.

You can enjoy this game on iMessage and get over 10 stickers.

The game is mainly for the kids. Kids get endless entertainment playing it.
Pros: The cartoon graphic is very sharp and enjoyable with very colorful graphics.
Cons: You can finish the game twice a day. That means it is not a very good game for passing the time.
12. A Tiny Game of Pong
---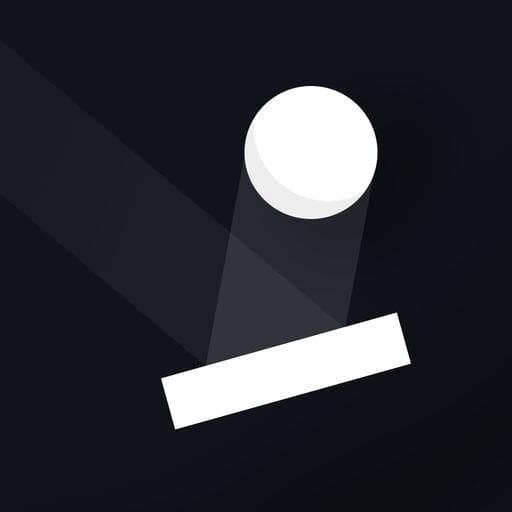 If playing pong isn't boring for you like most of us, then welcome to meet the best ever Apple Watch fun game, A Tony Game of Pong. It is basically the traditional pong game where you have to balance the tiny ball between two movable steps. You can make a good score in this old day's arcade game and will pass your leisure in exciting ways. It's a lightweight game, and there is no way it will let you get bored of your wait on the bus stand.
Important Features
This game comes with a very responsive analog controlling system that is easy to handle on your Apple Watch.

Specially developed for Apple Watch use, and so, the background is perfect for the watch display.

There will be a completely black background that will make it easy to find the direction and location of the ball.

You can customize the theme color and the size of the balancing stands.

You can compete with your friends and see their scores on the board.
Pros: There are two different gaming modes in this game. The modes initially include the classic playoffs and the endless Arcade modes.
Cons: Some users think it is pretty much difficult to maintain the pong balance.
13. Lock The Block
---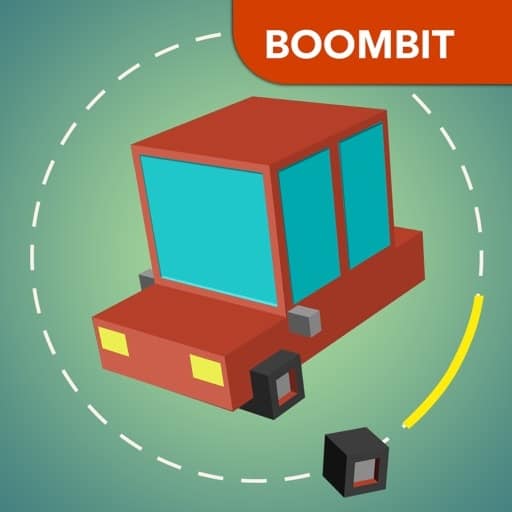 If lego is your favorite thing to play with, I have a game to recommend that will perfectly fit your favorite theme. Lock the Block is everything to test your visual matching intelligence. Here, you will have a lot of objects that come with different sounds. Once you tap one, the particular sound will start. Well, here you will also have some shadows or dices where you have to place the right object. Now, the question is, what's the matter about lego, right? All these objects are made of lego in this game.
Important Features
This game offers a lot of stages not to make you bored in the same context.

The more you play, the more difficult it will be for the next level.

You can enjoy this game in around 24 different languages.

Controlling for your Apple Watch is very smooth for this game, and it requires only one touch.

The objects will appear with different color legos and 3D visual effects.
Pros: You can initially enjoy this game without an internet connection. But you can enjoy it in multiplayer mode when you are online.
Cons: After around 25 levels, this game becomes comparatively more difficult to continue.
Download
14. Swiftly XO
---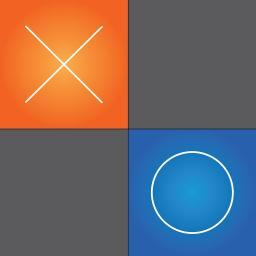 Old days school tic tac toe game was always a favorite for all of us. If you want to try it again, just relax. Your Apple Watch will be your opponent. Play Swiftly XO to enjoy that old day's game again on your Apple Watch. Well, it is the traditional game, and there is no change anyway without your opponent. In your school, you had your bench partners or friends. But here, as I said, your opponent will be the system of your watch.
Important Features
The game comes with a complete background, and so you will track the X and the O easily.

It's a game to play with your brain, and so it will not be possible to defeat the system.

You can enjoy the game with different levels and modes of hard and easy.

The leaderboard will show you how good you are playing in comparison to other players.

It can be a good option to enjoy your free time and leisure.
Pros: This game offers two different modes, which are for adults and kids. So, to help your kid's intellectual development, you can often let them enjoy it.
15. Lifeline: Whiteout‬
---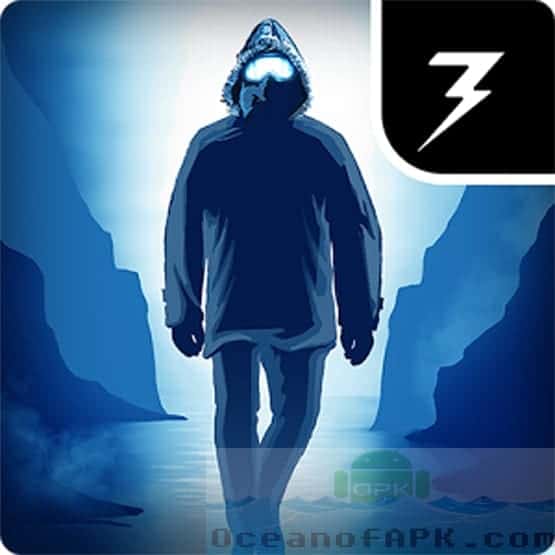 A survival story is yet to write with your idea and decisions at Lifeline. The character is left without any memory of what happened to him. He is alone and needs to survive. You have to communicate with him to make sure that he is safe. Again, the game is available in several languages such as German, Japanese, Russian, Spanish, Italian, and many more. Let's see what's more this game will offer.
Important Features
Your actual aim is to lead the way for the main character.

This game is presenting a brand new character called V. Adams.

You will receive real-time notifications in your device when the character needs to connect with you.

The story of the game depends on the choices that you make.

The adventure of your journey is plotted on a frozen wasteland.

Here you will know the character's activities like eating lunch, going to bed, etc.
Pros: When you complete the story, you can start a new one with a new variety in your decisions.
Cons: Some users complained that the character is frustrating.
16. 600 Celebs – Celebrity Guess Quiz‬
---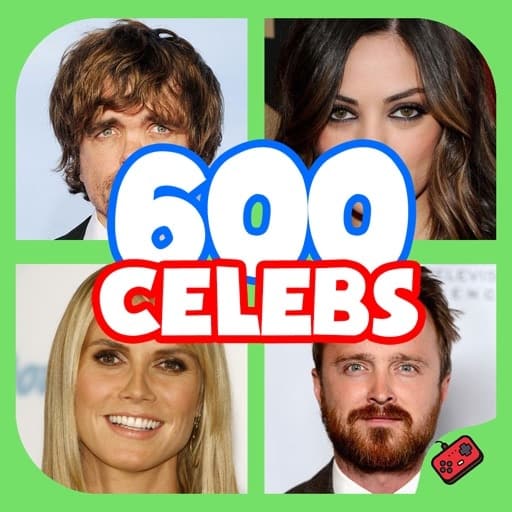 You might have known a lot of celebrities, haven't you? Well, it is time to test your skill with 600 Celebs. You have to guess before your time is out. If you are left with no lives, your game is over. Besides, you will only get the chance to enjoy the arcade mode if you play it with your Apple watch. You will receive rewards, and you can check out your achievements. In the leaderboards, you will have tough competition.
Important Features
Up to 600 celebrities are here, and you have to check whether you remember them.

At first, you start with the known ones, and then it becomes difficult as you proceed to the next advanced levels.

There are 3 lives when you start, and you lose each for one wrong guess.

The game has a 5-second timer, but if you are correct at a guess, it extends with extra 2 seconds.

You can enjoy and join with your friends and family to add more fun to it.

With each correct guess, you earn a point. Your highest score is saved.
Pros: All the celebrities are chosen and edited by professionals. Plus, more celebrities will get added with updates.
Cons: You have to spend a coin to delete the extra letters.
17. Dare the Monkey: Go Bananas‪!‬
---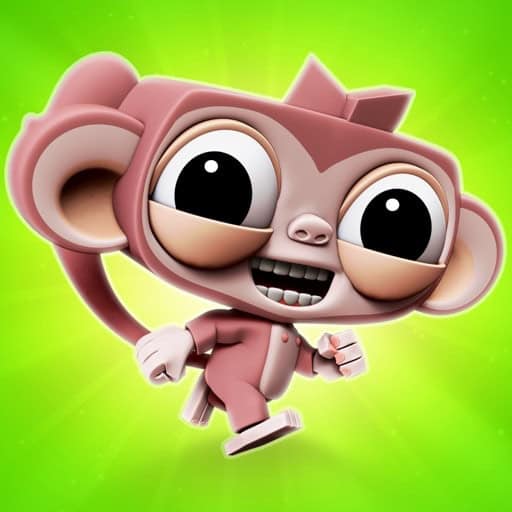 I have an excellent recommendation if you want to try a different game on your Apple Watch. Dare the Monkey is actually an exciting arcade game, but it is quite more difficult than most other games for the Apple Watch. Initially, this game was developed for the use of the iPad. But it grew in popularity, and soon after being released, the developer launched the version for iPhone, Apple Watch, and even for your Apple TV. Let's see what's the basic deal here.
Important Features
The game is all about the journey of a monkey in a difficult and tough way.

It offers many stages with many variations in environment and color.

Different stages will bring different kinds of obstacles for the monkey.

The ride is full of coins, and you must collect them all to get the highest score.

On the leaderboard, you can check your score of yours and your friend's as well.
Pros: The controlling system for your Apple Watch is quite satisfactory in this game. Additionally, the background fits the watch display properly.
Cons: The version for iPhone is not quite satisfactory for this game.
18. Tiny Armies
---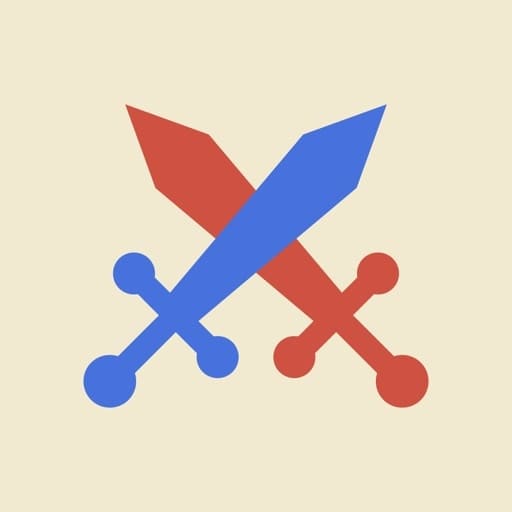 Tiny Armies have come to make your Battle more challenging, and only you need to apply a few tactics to eliminate others. Throughout the game, you can build your army and defeat your enemies more interestingly. This game is actually the best game for the Apple Watch for its simplicity. You will find random people in front of you who will try to eliminate you. Overall, the game is a masterpiece and reliable for those who want to have fun more than just action.
Important Features
The game allows you to play solo or with up to 2-4 players, or you can have a battle face-to-face or jump in the iMessage around the Globe.

The game is fast and light-weighted, and the time of the gameplay depends on the number of players.

One level of Tiny Armies takes merely a minute in short play sessions.

This game is a funny card game; you only need to swipe your pieces and capture your opponent's.

Sometimes you will find it easy to win if your opponent moves foolishly rather than choosing better options.
Pros: The more you attack your enemies, the more you score stars. Moreover, the game offers lots of units to unlock, and the beautiful 3D graphics will blow your mind.
Cons: The armies look too small on the Apple Watch, and so it will be a little bit difficult for some players to continue fighting.
19. Jupiter Attack
---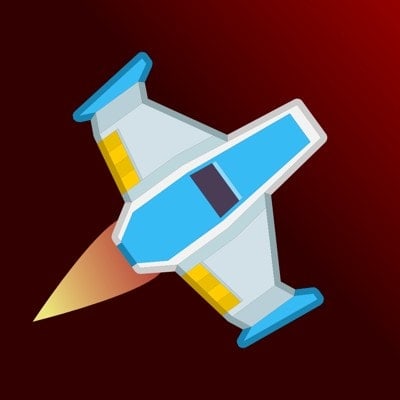 Jupiter Attack is another well renowned space-themed watch game you shouldn't miss either. Red Sprite Studio basically brought this game for the iPad user, but they developed the version for iPhone and then for Apple Watch for its huge popularity. It is your mission to launch a probe on a mysterious planet, and it will help generate power in your ship. Well, you have to take challenges to unlock the mystery of the Galaxy, or you need to kill in a certain time. No wonder that it is the best narrative sci-fi clicker game for the Apple watch.
Important Features
This game comes with excellent graphics and the mysterious environment of Jupiter.

Throughout various discoveries and captivating stories, it offers you the highest possible power.

You can make a twist by revealing the secrets of different planets into two different realities.

You have to start by clicking a white button to generate initial power sources.

The game lets you use the power to build new sources, solar panels, satellites, and proves.
Pros: The faster you gain power, the less you have to click to control the game. Additionally, you can find your progression in the leaderboard.
Cons: For some users, the game doesn't have a lot of changes on the theme and gameplay.
20. KOMRAD
---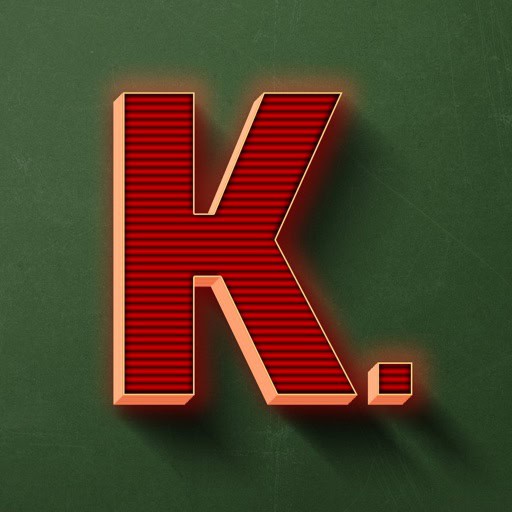 KOMRAD is actually an interactive story game that allows you to chat with Soviet Artificial Intelligence from 1985. And it is the final recommendation for today. However, the komrad in this game has been training for the past 30 years in the dark, and it still doesn't know that the cold war ended a long time ago. But there's a possibility that it may have a connection with the world's second large nuclear Arsenal as you are the first person to interact with this advanced technology, so the conversation will determine your and the World's fate.
Important Features
The game will automatically send a notification when you are ready to continue.

You will find the game very user-friendly, especially since it is the best game for Apple Watch.

The game is simple, not too long, and offers no tough challenges.

You can have multiple endings; a good ending takes less than an hour.

The game is divided into chapters, and replaying those will discover different crossroads in the game.
Pros: As you can go through your previous conversations, you can turn different moves based on your choices. Furthermore, You will get a fast mode option to speed up the text animations.
Our Recommendations
---
First, let me remind you that all these games are available not just on your Apple Watch but also on your iPhone and some on your iPad. And you must see that most of the listed games are kind of arcade games. So, you can enjoy these games to pass your free time. Besides puzzle games, you will get puzzle games, tricky brain games, and running games too.
However, from my personal experience, I enjoyed playing most of the games here. But Snappy Words, Elevate, and Lifeline 2 are the best of all these games. So, just check the details and choose your favorite game to try on your watch.
Finally, Insights
---
So, we come to leave for today, and it's time to remind you of something I usually do every time I leave. Just leave the names of the games you are planning to try first. Besides, you can inform us of some other games that you think will be good picks for the best games for Apple Watch. Also, recommend this content to your friends who also have an Apple Watch. Thank you for your time.