When you think of improving your lifestyle, like sleep cycle, fitness, yoga, hiking, and similar, a device can be handy, especially if it is the Apple Watch. Apple generally developed this handy solution for health concerns and outdoor activists. However, over time, Apple Watch is developed, and now it has lots of sensory functions and works really well to improve your lifestyle. But just your smartwatch is not all you need. You need some effective apps that can boost the use of your Watch. Well, if you are interested in it, just continue, ready. Today, we aim to cover the best apps for Apple Watch.
Best Apps for Apple Watch to Make the Best Use of It
---
We tried many apps for the Apple watch, free and paid. Somehow, most of them failed to impress us with the low-quality functions and missing facilities that they promised. However, some apps were also there that didn't fail to get our notice. Generally, we got a few genres available for the Apple Watch. But we tried our best to input different types of apps to form the list of best apps for your Apple Watch. So, stay concentrated and learn everything about those apps in short.
1. Citymapper: All Your Transport
---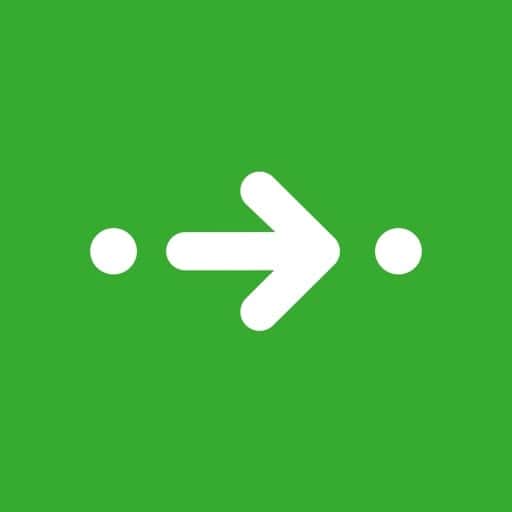 Get introduced to a famous transport app, Citymapper. A minimal interface makes the app very easy to use and changes how we travel. Planning a trip using this app is easier. Whatever the transport is, you can always get the easiest way to reach your destination. Sometimes you will get suggestions for new routes you have never heard of. There are also 3 different map views. Plus, you will be notified about all the no-parking zones.
Important Features
A live sharing option is available here to help to share your trip, starting and reaching time.

You can use it offline using the TFL underground map.

City coverage options are available there for the most popular towns and cities.

This app supports the most common languages.

It will show you the time and send you notifications about buses and trains. So, you will never miss your bus.

The app provides turn-by-turn directions for both known and unknown routes.
Pros: The app can analyze the route according to the way of transportation. Different route suggestions are offered for walking, cycling, scooter, and others.
Cons: The app gets access to your location even sometimes when you don't use it.
2. Cyclemeter – Cycling and Running
---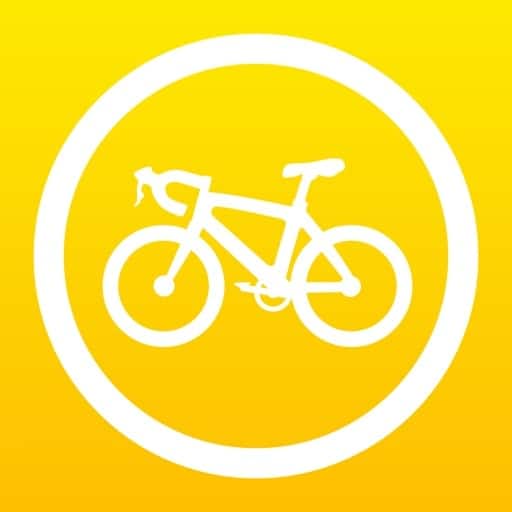 Looking for the best apps for the Apple Watch? For all cyclists, Cyclemeter is a must-try. Using this app doesn't require any username or password. Get ideas about new areas on the map and unfamiliar routes. So while hiking, kayaking, or skiing, you can get the right direction using this app. Moreover, this app can track your bike power, heart rate, bike speed, and other necessary information if you have available sensors. Finally, you will get the weather report using this one of the best apps for apple watches.
Important Features
The app can measure descent & accent using the barometric altimeter.

You can back up the data by connecting it to email, Facebook, Twitter, Strava, or Myfitnesspal.

It lets you control the functions using your voice to stop, start, lap, or ask about the statistics.

Easy sharing of your location and statistics with your family and friends is there too.

The app gives clear and convenient views of your destination track in Google Maps.

Also, get this app's weather report, wind, and temperature detail.
Pros: The app securely stores your daily workout data and other statistics on your iPhone. Initially, it comes with a great theme for your Apple Watch.
Cons: Make sure you connect any accounts in the app. Otherwise, you may lose all the data.
3. TripIt: Travel Planner
---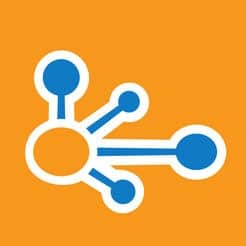 You can now make your travel plan with an app that will make everything easy for you, like booking a flight or hotel room. It's TripIt, and I am talking about it. This app helps you track your flight details with approximate arrival and departure time. Initially, you can check your inbox and other details using your watch with this app when you are on the flight. The app comes with regular updates and fixes bugs. You can also manage the flight info and share it with your friend. So your friend can locate you easily using the info.
Important Features
You can upload any files, including PDFs, photos, and boarding pass details, to get them instantly from your watch.

The app is available in different languages, including English, Spanish, Japanese, French, etc.

You can use the live route features and share them with your family and friends to inform them about your journey.

The app comes with an easy interface. And so, you will face no problem in using it.

Get live updates about the flight board and all other details related to the flight.
Pros: This app will help you get interactive airport and terminal maps. Indeed, it will let you monitor the flight refunds.
Cons: The user interface of this app is not very suitable for iPad.
4. Strava: Run & Rude Training
---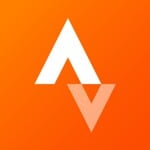 A must-have health and fitness app is here to boost your workout session. Strava is basically a workout app, highly suggested for the health concern People. It will record your day-to-day fitness activity using Strava. You can join other athletes and get into the competition using this app. You can also join monthly challenges and contests and increase your performance. For running, cycling, hiking, and swimming, Strava can always track your fitness. So in the search for the best apps for the Apple Watch, you shouldn't miss Strava.
Important Features
This app can track your speed, distances, pace and evaluate it according to others and your past activities.

This app can record your cycling and hiking. You can also share it.

It offers monthly and daily challenge options to make your workout more productive.

The app will analyze your performance and give a report comparing it with other days.

See your daily goals and complete them using Strava.

Tons of health tips and diet suggestions are there for you too.
Pros: There are lots of options for workout plans. But the best part is joining with other athletes, and it will definitely inspire you the most.
Cons: That app requires access to many applications. That can consume more charges.
5. Streaks Workout
---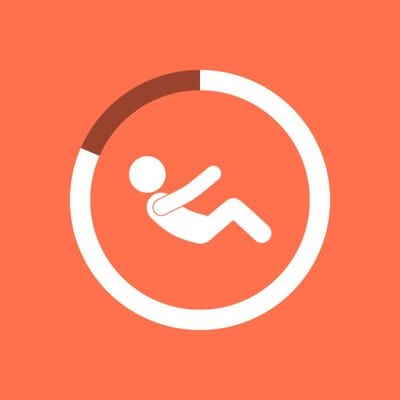 Want to continue your exercise at home, park, or gym? This multi-functional fitness app for your Apple Watch is a must for you. Streaks Workout comes with all the facilities to boost your home gym experience. The suggestion of 30 equipment-free exercises from this app. Set your custom daily routine and let this app command you to reach your goal. You can also play background exercise music. Finally, you can get a workout history for the whole month.
Important Features
A cool calendar shows the history of your workout.

All the exercises suggested in this app come with specific names and icons so that you can find them easily.

This app allows the creation of custom workout lists.

6, 12, 18, and 30 minutes – 4 different lengths available for exercising, and you can choose any type you like.

You can also back up your data and restore them if you anyhow lose them data.

You can also play music to make your workout easier.

There are different time lengths for exercises. You can easily set up the length considering your goal.
Pros: In this app, you will get the A to Z exercise record and compare your exercise with past weeks/days.
Cons: You can play the music only if you have an apple music subscription.
6. Sleep Cycle – Sleep Tracker‬
---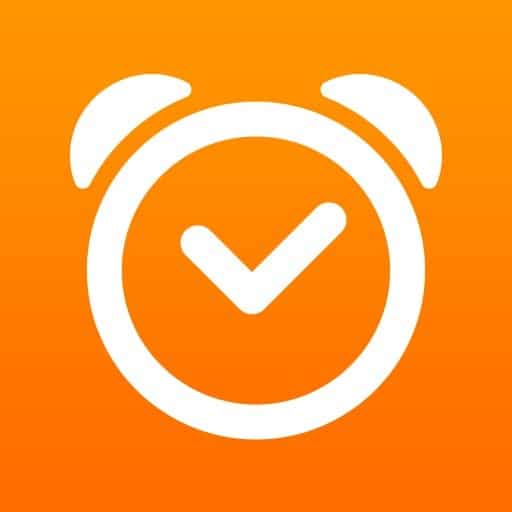 Ensuring your good night's sleep is what Sleep Cycle does. So, it is your must-have if you have insomnia or any other sleep disorder. It provides a smart alarm clock designed to track the phases of your sleep simply. Furthermore, the Philips HUE Light Bulb makes a simulation of natural sunrise. Here you will get a comparison of your sleep to the standard quality when you have the Premium version. Additionally, you can control the app from your apple watch as well.
Important Features
Accelerometer and sound technology keeps detailed information about the time you are asleep.

Your sleep cycle is noted with regular graphs and sleep statistics.

When you want to snooze, simply double-tapping or shaking will do the job.

The alarm melodies are chosen to keep in mind that they don't bother your morning mood.

This app will wake you up when you are ready, and your sleep is lighter.

It finds out if you are snoring or coughing during your sleep.
Pros: For a night of better sleep, you can discover sleep stories and relaxation guides. Moreover, you can check how the weather affects your sleeping too.
Cons: There are some complaints that the app causes extra battery consumption.
7. Pocket Yoga
---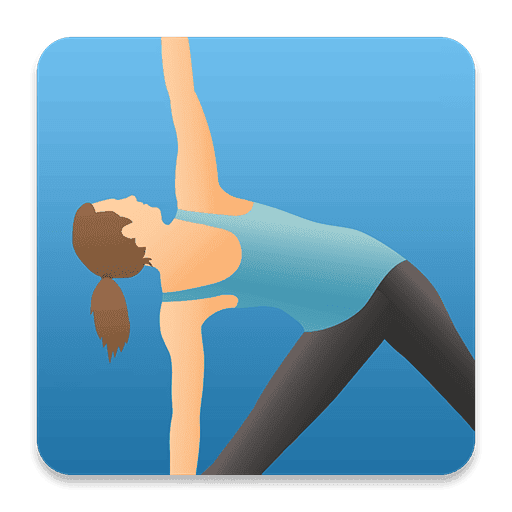 Yoga is a calming solution for your physical and mental health, and that's the reason why we recommend this app called Pocket Yoga. This app is enormously popular as one of the best yoga apps for the Apple Watch. When you are in your practice, it is better to get all the necessary details straight at your wrist. You can see the heart rate, current posture, remaining time, burned calories, etc., on your Apple Watch. Besides, you can control the app from your watch.
Important Features
Up to 350 detailed images help you to understand the posture with perfection.

More than 27 various sessions include diverse duration and difficulty levels.

Tutorials have voice and visual instruction so that you can understand the pose more simply.

Expert yoga instructors share their experiences to guide you through the journey.

A dictionary of poses explains all the poses with their benefits in the description.

Before you start your practice, you can instantly check if it is proper for you.
Pros: When you will continue your journey regularly, you can unlock new environments. Again, it integrates with the Health app to keep a tab on heart rate and workouts.
Cons: Some users complained about the directions for poses which are not very descriptive if you are working without looking at the screen.
8. WaterMinder‪
---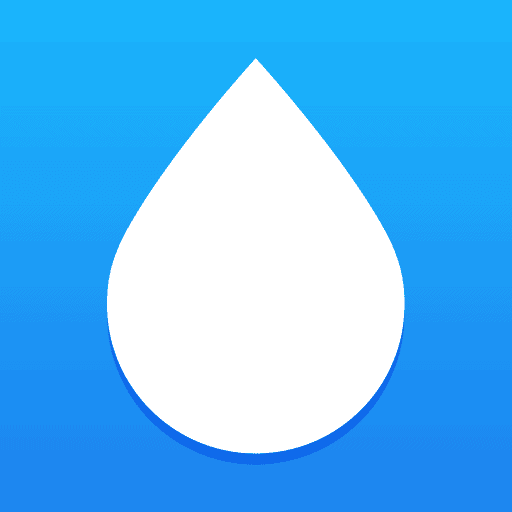 Your daily water goals are fulfilled with WaterMinder‪. With this water tracker app, you will know whether you are hydrated. This app is synchronized with Apple Health, and you can use Siri Shortcuts or the Today Widget in it. Even if you are not used to checking your water tracker frequently, don't worry at all because the Apple Watch will remind you. In addition, You will get free guidance for drinking water.
Important Features
More than 50 characters will show your hydration status.

Cups are precisely defined so that you can instantly check your hydration.

Alternative drinks besides water will also get counted when you log in.

Customization of cups is characterized by drink type, color, size, and icon.

Reminders of your hydration can get personalized according to your preference.

You will keep up with your progress as the history and graphs let you know the previous results.
Pros: A bunch of different units is supported, such as L, ML, US oz, UK oz, etc. Plus, you can share your achievements with others.
Cons: This app does not consider how much water you have already consumed.
9. ESPN: Live Sports & Score‪s
---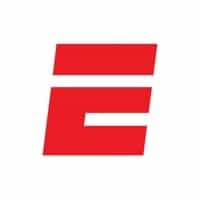 How could we miss a sports app on the list of the best apps for Apple Watch? ESPN has no match to its trusted, authentic news. The most popular channels of the sports world are all together here. Moreover, you can listen to ESPN Radio live on your Apple Watch. ESPN Podcasts will become your favorite part of this app. And you can put upmarket research in Nielsen's proprietary measurement software, too, with this app.
Important Features
You will get NBA, NFL, College Sports, MLB, eSports, soccer, golf, and many more on this app.

You can enjoy thousands of shows and even live events right from the ESPN networks.

The on-demand news, scores, highlights, etc., are available with details.

Expert analysis of the latest news helps you understand things better.

When you mark out your favorite teams and leagues, you can instantly get the scores at the score tab.

Exclusive originals are only available here without any cable, and you will get premium articles.
Pros: Fantasy tools take you to the next level with your fantasy teams.
Cons: Some users complained that the app starts slowly.
10. CARROT Fit‬
---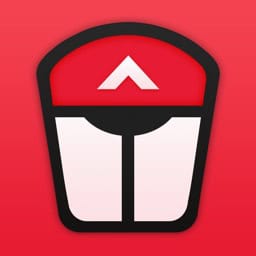 Your workouts will be easier with CARROT Fit‬ because you will practice your exercises with AI construct here. The app synchronizes with Apple Health so that all the data about your health and weight helps you get a better experience. It aims to help you to stay in perfect shape. Besides, this Apple Watch app will give you a heads-up display for your workout. If you consider it to be your ultimate workout guide, you won't regret it either.
Important Features
More than 3 hours are full of encouragement, spoken tips, and a lot more will inspire you.

This app will teach you privately with Celebrity Face Punches, Mt. Doom Climbs, Dragon Mating Dances, etc.

About 12 tough exercises have to get completed within 30 seconds. But you will get a 10-second break if you can not pull it.

SCIENCE brings you an intact hours-long workout 7 Minutes instant solution.

Reminders will alert you even if you cannot remember your workout.

A precise graph shows you how much you have improved. Indeed you can set up a goal for your desired weight.
Pros: Your steps are counted in this app, and you can find your BMI. When you are doing well, you will receive rewards.
Cons: This app does not allow workouts to track in the Apple Activity app.
11. Moodistory Mood Tracker, Diar‪y
---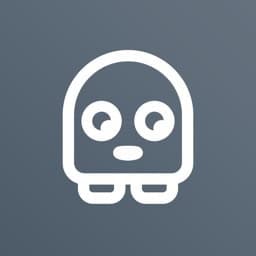 Have you ever thought of an app that will keep up with your good mood? Well, Moodistory Mood Tracker, Diary is perfect for this purpose. You can add little notes, thoughts, and images about your mood. In fact, you can make entries and find out your mood trend with Apple Watch easily. Plus, you can use a Passcode, Face ID, or Touch ID to secure your mood data. You can add the location as well. Want to learn more about this app? Check out the following features.
Important Features
In 10 categories, there are over 180 events and activities available to choose from.

Within 5 seconds, you can make your journal entries even without writing.

On a scale, you can select any point from 2 to 11 to rate your mood.

Various color schemes allow you to pick any color for your theme.

You can compose a nice PDF, archive, print, or share it with others.

Reminders will help you not to forget anything without hampering your daily routine.
Pros: Here, you can discover the reasons behind your good or bad swings with a powerful analysis engine. Furthermore, daily, weekly, and monthly calendar views record your mood calendar.
Cons: You cannot personalize the color in this app.
12. Phone Buddy – Phone Lost Alert‬
---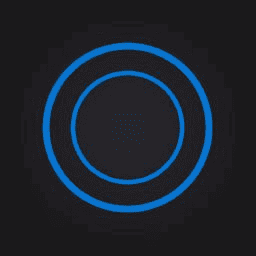 I have an easy solution for you if you are worried about your phone getting lost anywhere. It's an app, the Phone Buddy. This friendly app comes loaded with a lot of useful features. You can personalize all the notification settings, such as sounds, volume, and much more, here. Besides, you will get alerts about your battery level. When your phone is reconnected, you will also receive the phone found alert.
Important Features
This app lets you know if your phone is lost and you cannot find it.

It will send alerts whenever the Bluetooth connection is lost.

Your device is tracked, and the moment you cross the distance limit, you will get a notification.

Here you will receive warnings about the fact that you left home without your phone.

There is no way anyone can seize your phone because it immediately sends an alarm in your watch.

You can see the signal threshold with a detailed percentage.
Pros: With the Signal Strength Monitor, you can easily find your phone. Again, you can use Play Ring in this app.
Cons: When you restart your phone, this app does not start automatically; instead, you have to turn it on manually.
13. iTranslate Converse
---
iTranslate Converse is a very handy app for translating speeches. Simply tap and hold. After you release it, it will convert your language into another one that you wish. The whole screen works as a translation button for you. You will need it most if you work in such a place where you constantly have to translate your messages to others in different languages. So, if you plan to visit a foreign country, you don't have to think about the language variation anymore.
Important Features
You can translate your conversation into more than 38 languages.

There is no need to write anything because you can speak directly into the microphone and translate anything.

If you select two languages, the app will automatically detect the correct one.

The app works as a two-way language translator on both iPhone and Apple watch.

It automatically shows improved results from your natural conversation.

When you are in a noisy environment, the app still works seamlessly.
Pros: You will get a quick result in real-time accurately. Besides, you can export and see full transcripts for each voice conversation.
Cons: Some users find it a little complicated at the beginning.
14. Wikiloc Outdoor Navigation GP‪S‬
---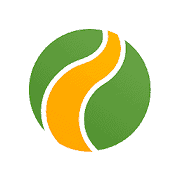 You will never get lost with Wikiloc Outdoor Navigation GP‪S‬. This app provides a feature for finding perfect routes in any location. Here, you can join the travel and sports lovers community to share your experience in the comments and reviews. Furthermore, to store your Wikiloc activities in the Health app, this app will use HealthKit to read the active energy data and heart rate. Besides, it comes with a straightforward UI and minimal design.
Important Features
Up to 70 variations of type in activities in outdoor trails, like biking, hiking, running, skiing, MTB, etc., are available to choose from.

On a map, you can track your routes and add waypoints, and pictures from your Wikiloc account.

This app still works if you are traveling in the mountains or without an internet connection.

The GPS navigator guides you through any location and warns you when you are going in the wrong way.

You can share the location and live from where you are with your family and friends.

When you need to find the location of a particular area, you can search in this app.
Pros: For perfect outdoor planning, you can get weather forecasts. Also you will get the topographic map as well.
Cons: Users complained that they could not print a PDF of the trial.
15. MiniWiki
---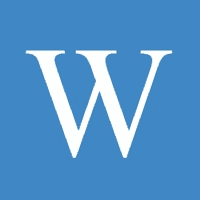 Now, you can browse Wikipedia directly on your Apple Watch with the help of MiniWiki. The app has all the demandable features, including bookmarks, popular articles, offline reading, and much more. Certainly, you will find a user-friendly interface, and it is designed in such a way that it fits the Apple Watch's screen perfectly. Eventually, the app allows you to search across 40 million articles on varieties of topics. Additionally, the theme is also very comfortable to use on the Apple Watch.
Important Features
MiniWiki brings a list of ways to discover articles.

There will be a 'Read Article option. Or else you can use your voice or Apple Watch Scribble keyboard to reach the topic.

The 'Search Article' option will bring all the articles related to your topic from Wikipedia.

The 'Nearby' feature will help you with a list of Wikipedia articles nearer to your place or the things surrounding you.

As you can bookmark your articles so you can keep up with the most popular topic for later.
Pros: This app supports different languages. Besides, The image option brings images of your related search.
Cons: The app doesn't contain links to other websites.
16. Microsoft Translator
---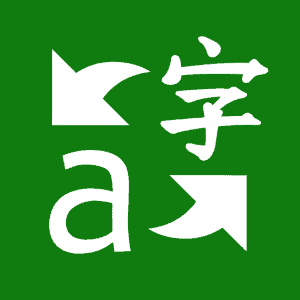 Microsoft Translator is a newly released multilingual dictionary, and you can use it as an efficient translator app for your Apple Watch. It has come with advanced functionality that supports rich language libraries with higher translation speed. Besides, the app permits you to go through the previous translation anytime and doesn't require an internet connection. However, you can enjoy high-quality voice translation in almost all popular languages.
Important Features
The app supports 70 languages, including Arabic, Armenian, Azerbaijani, Basque, Belarusian, Bulgarian, Croatian, Czech, English, Estonian, French, etc.

Multi-person conversation translation is an advanced option that lets you connect with over 100 people across multiple languages.

The app lets you download offline translations of regular conversations so that you can use them anytime.

The app allows you to send translations through Email.

Although free, the app will translate your text only with a data connection.
Pros: You can just talk to your Apple Watch and get the translation from the watch for free. You can also pin and save your most-used conversation and get them instantly from the watch.
17. App in the Air
---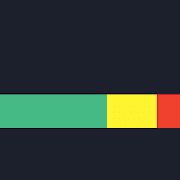 App in the Air is probably the best App for Apple watches that will make your trips more organized than before. However, you will find this app as your flying companion, and the Al booking system will help you with your miles, flights, destination, and so on. Moreover, you can book your flights and hotels with earnest convenience. Besides, the app will offer all the renowned airlines, including major US Airports, International Airlines, North America Airlines, etc.
Important Features
'Nearby Feature' will help you connect with fellow travelers.

The app will give you an update if the flight status changes and notify you when to check in. And it runs well offline.

You can have a backup of your flight story, including hours, miles, cities, etc.

With Smart Search, you can use filters to know the number of stops, amenities, pricing, alliance program, etc.

The app helps you to manage your time at Airport. So, you can enjoy eating l, WiFi passwords, and so on.
Pros: The App offers Avis Preferred, Hertz Gold Plus, Dollar Express, Enterprise Plus, and more Cars that will help you to track location. Additionally, this app countervails the flight's carbon emissions by planting trees.
Cons: Without an internet connection, you won't get the map of midnight flights.
18. PCalc
---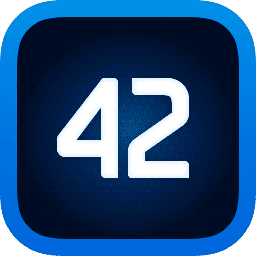 Undoubtedly, PCalc is one of the best apps for the Apple Watch. It is a powerful tool for scientists, mathematicians, programmers, engineers, or even regular users. The app has rich functions that will help you do budget planning, calculate interest, do complex mathematical operations, and much more. Moreover, you will find RPN mode, multiline display, multiple undo and redo, engineering and scientific notation, etc.
Important Features
You will find a customizable button layout along with extensive conversion capabilities.

You can go through the functions, constants, and conversions as the app guarantees smart search.

The app supports Dark mode along with AppleScript.

There will be multiple design and appearance themes.

You can copy displayed values with a right-click, and with another right-click, you can paste them into other sources.
Pros: This app helps to work with exponents, roots, fractions, and trigonometry operations. Additionally, the app supports hexadecimal, Octal, and Binary calculations.
19. Heart Analyzer
---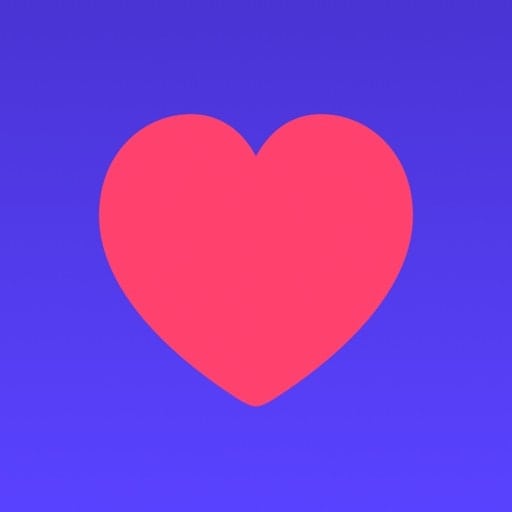 One of the most important reasons for using an Apple Watch is to check your Health issues like a heartbeat, blood pressure, etc. I have an essential recommendation for you if you want to check your general heart issues using your Apple Watch. Heart Analyzer is brought to the town by Helix App Lmt. The best part of this app is its way of using the device as a great health sensor. It will show you all the necessary information about your health and show the result on the watch screen.
Important Features
The heart rate sensing accuracy rate of this app is very high.

It will analyze your heart rate weekly and show you the result in a statistical way.

On your wrist, you will get a heart rate chart and check the history of previous days.

You can get a report of your workout by time, energy, Blood O2, and even HR Recovery.

Automatic LiveHR is a modern function that provides a modern heart rate reading facility.

This app has re-designed functions that show your heart rate and other health issues.
Pros: You can integrate Heart Analyzer with Apple HeathKit. Besides, it is specially designed for the Apple watch.
Cons: Users don't like to use this app without an Apple watch.
20. ViewRanger
---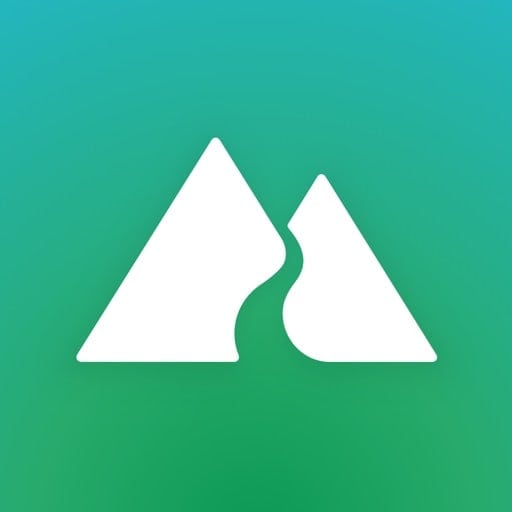 So, meet ViewRanger, the final suggestion for today. Basically, it is a biking, hiking, and cycling app mostly suggested for the use of the Apple Watch. While cycling or hiking the mountain or forest, you cannot check your smartphone so often to get the time, map, and other information. But if you have all those on your watch display, what will be the obstacle then? However, this app is launched by Augmentra, and it aims to help you hike on the mountain, bike, or even walk peacefully.
Important Features
Maps of millions of routes are provided in this app. You can indeed check the maps of exact routes.

This effective walking app shows the mountain's height and your place's height too.

You will get the routes on the mountain like a red-marked map.

It shows time, duration from the point, and other details on your Apple watch display.

This app is compatible with your iPhone and iPad.

A one-click position checker will tell you exactly where you are standing.
Pros: You can initially check the weather using this app. It will also notify you about the point duration too.
Our Recommendation
---
You must check apps from a lot of genres for your Apple Watch. So, to specify a few apps is very hard, as usual. The most appropriate app for your only depends on your needs. What we can ensure is that none of these apps will disappoint you anyway. It's because we checked all these apps with first-hand experience. And the flaws we got are mentioned here too.
However, I can help you choose particular apps from these 20 variations. Citymapper and ViewRanger will be the best apps for hiking and other outdoor activities. Carrot Fit and Strava will be most appropriate if you need a health app. Streaks Workout is good enough for the same reason. You can also use Sleep Cycle, ETA, and Moodistory Mood Tracker too.
Finally, Insights
---
The Apple Watch comes in handy and convenient when you use it for health issues, outdoor activities, and lifestyle issues. And you have been introduced to 20 different apps that cover all these genres. Hopefully, you will make the best use of your watch with these 20 best apps for Apple Watch. Still have any confusion? Don't forget to knock us. Also, you can suggest the content to your friends who also have an Apple Watch. Thank you for your time.