Some of us have crucial sleep trouble like somniphobia, sleep anxiety, or insomnia. And most of us don't handle these kinds of issues seriously and let them go anyway. But scientists and doctors have proved that sleep disorders can be life-threatening. So, you have to be sincere about your sleep, and better keep track of it. Must think about how to do that, right? Well, an effective, indeed easy solution is there for you, and it's your Apple Watch. Just install the best sleep apps for your Apple Watch and synchronize them with your iPhone or iPad. The watch will do the rest. Well, let's learn more about the facts.
Best Sleep Apps for Apple Watch
---
Generally, a sleep tracking app can work both on your iPhone and Apple Watch. But it won't work that much efficiently with just your iPhone. It's because when you sleep wearing your Apple Watch, the app will record the time of sleep, your heart rate, blood pressure, and other details automatically that your phone can't do.
That's why we prefer using an Apple Watch to use this kind of app. However, we have checked several apps and selected these 10 apps as the best sleep apps for your Apple Watch. You can indeed check their details below.
1. Sleep Watch by Bodymatter
---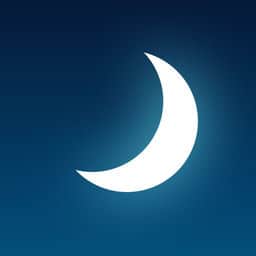 Just wear your Apple Watch while sleeping and make sure you have Sleep Watch by Bodymatter. This app will analyze your sleeping habit and all related facts efficiently, like statistics. Initially, this effective sleep tracking app works to provide details of your sleep time and to preserve the history of previous days. You can see how long you have been sleeping and your heart rate when you are sleeping. It also has some other beneficial sides that you might need to maintain good health.
Important Features
This app uses artificial intelligence to track your sleeping period.

It provides you with a daily basis sleep report briefing and helps you achieve your sleeping goal.

You can see the sleep history of previous days and save it if you want.

This app will notify you of the time of sleeping and the time you have to wake up.

You can indeed add several alarms and modify them as you like.

This exciting app will also inspire you to improve your lifestyle and healthy habits.
Pros: This app motivates you to maintain a proper sleeping habit. Eventually, 3 days sleeping target is a goal of this app that is another way to make a good habit.
Cons: To use this app on your Apple Watch, you cannot activate the power reserve mode.
2. Pillow Automatic Sleep Tracker
---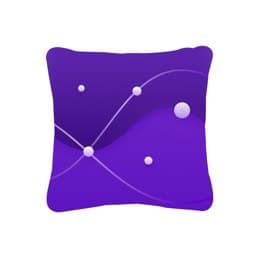 When I checked this app, Pillow on the Apple Watch, a unique feature captured my notice. It is about the sleep event recording facility that will keep an audio recording of your snoring, sleep apnea, and sleep talking. Isn't it exciting to learn about how we interact while sleeping? However, Pillow is a well-known sleep app for your Apple Watch as it works really satisfying to provide you a complete analysis of your sleep time.
Important Features
This app provides an advanced sleep analysis, and it says what you have to do to improve it.

It also analyzes all your sleeping stages, including REM, Light Sleep, Deep Sleep, awake, etc.

You can either use the automatic mode or the manual one.

This will always remind you to go to your bed in time and wake you up with an alarm.

The alarming system is completely customizable.

This app also lets you create a sleep profile and provides you regular tips for healthy habits.
Pros: This app lets you explore your sleep history by week, month, or even year. Initially, you can connect this app with Apple Health categories and get other tips as well.
Cons: Some users complained that the setting sometimes erases or gets refreshed automatically.
3. Sleep Tracker +‪+‬
---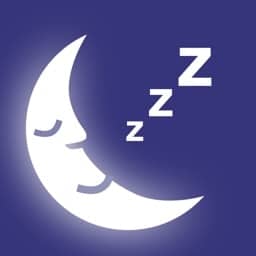 Let's check what's the good thing Sleep Tracker ++ includes for what you should try out of the rest in the market. Well, Vimo Labs Inc launched this app for you to track your sleep habit and other relative facts. There is no button you have to press or activate anything to track your sleep time with this app. Just make sure that your Apple Watch is synchronized properly, and it will do the rest.
Important Features
Everything is automatic in this app, and it will track your sleep time both day and night.

You can add notes and hashtags to remind yourself about the essentials for a good sleeping habit.

You can check sleep records of up to 7 previous days.

The sleep sensitivity and detection period will also be detected for an extensive report.

Perceivable tutorials will help you learn to use this app efficiently.
Pros: This app can be integrated with HealthKit and detect all the sleep data. Additionally, You will get tons of essential tips for good sleeping habits.
Cons: You might face synchronization-related problems very often with this app.
4. Sleep Tracker – Sleep Pulse ‪3
---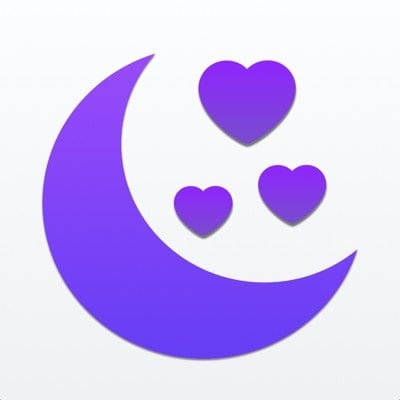 If you are dedicated to improving your sleeping habit, sooner or later, you will thank me for suggesting Sleep Tracker. It is another popular sleep app for your Apple Watch, and the best part of this app is the donut or ring analysis. This kind of analysis exposes clear-cut statistics of your sleep time, heart rate, and other factors. Eventually, this app comes with a very user-friendly interface, and you can check the report both from your Apple Watch and iPhone.
Important Features
You can set alarms and customize them as you want.

This app will notify you about the right time to sleep and wake up.

You will get a report on the sensitivity levels of your sleeping period and provide you with essential tips to improve it.

There are different sleeping goal challenges; you can expect the most suitable one to improve your sleeping habit.

This app will track your heart rate for every phase of your sleeping duration.
Pros: Power Nap and Sleep Talk add-ons are available in this app too. In addition, you can track your daily nap session both day and night.
Cons: It's not a free app, and very few users think it's a little bit expensive.
5. NapBot – Sleep and Nap Tracker‬
---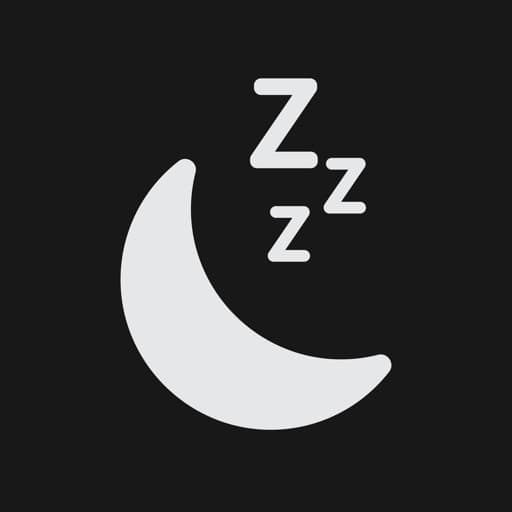 The majority of the users say positive about this app, NapBot, especially because it works just like it promises. This automatic sleep tracking app won't miss a single fact about your sleep and you while sleeping in the extensive report. However, it comes with a modern UI, and your sleep phases will be recorded intensively so that you can check your movement and other conditions properly.
Important Features
NapBot will track your heart rate during all the phases of your sleep schedule.

Your deep and light phases of sleep will be exposed to show you a proper report.

This app will show you the history of your sleeping duration for the past week.

It also shows you the heart rate and blood pressure during the Sleeping period.

An advanced alarm system will help you go to bed and wake up in time.

Unlimited tips will be there to improve your sleeping habit alongside following a healthy lifestyle.
Pros: Environmental sound exposure is a unique function of this app that will indeed analyze the sound of your surroundings and how it affects your sleep.
Cons: The free version has lots of irritating bugs.
6. Sleepzy – Sleep Cycle Tracker‬
---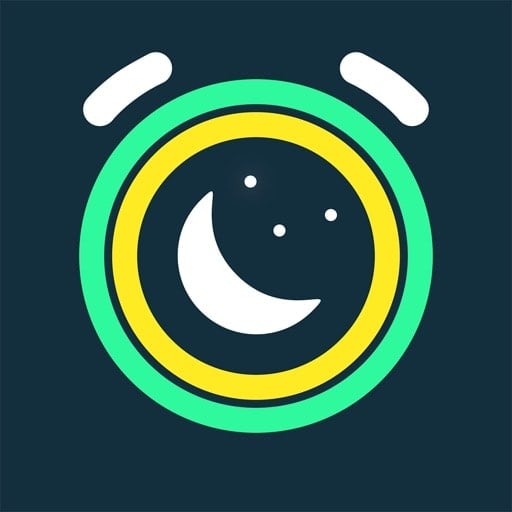 If you want to fall into a sound sleep while listening to any classical or relaxing sound, then I would like to suggest Sleepzy. The app has sleep-tracking features that help improve your sleep habits. You only need to set your sleep goal and focus on the sleep cycle to have a peaceful sleep. Besides, you will receive daily personal sleep advice to get enough hours of sleep.
Important Features
The app lets you sync with Apple Music and set your favorite music as your alarm.

The app will notify you immediately if you have a sleep debt.

You will get a daily update about the weather forecast in your area. So you can reschedule your morning plan easily.

The app offers a microphone that helps to record any night sounds and analyze your sleep.

You can sync all your sleep data in Apple Health App.
Pros: Here, Apple Watch helps to monitor your sleep. Also, you will have insights into your sleep pattern and track progress.
Cons: The alarm gets inaudible when another app buzzes in the middle.
7. Sleep Recorder Plus‪‬
---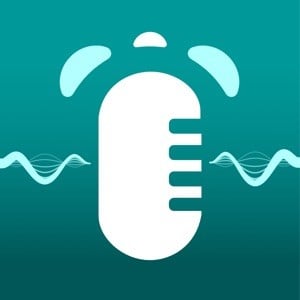 Sleep Recorder Plus performs the best sleep tracking to get you blissful sleep. The app is designed to monitor your movements and record if your snore or sleepwalk, and a smart alarm will help you from oversleeping. This app includes smart snoring detection that only records your snoring and keeps data of noise during the night in your place. Certainly, a sleep tracker points out that it helps to fall into a sound sleep based on your activity and other notes.
Important Features
The app adjusts the recording sound in your room's quiet or noisy environment.

It allows you to set a daily, weekly, or scheduled repeating alarm. Also, you can use your iPod music as an alarm.

The Smart Alarm will wake you up in your lightest phase during sleep.

The app includes Snoring detection with the help of artificial intelligence. And it shows an accurate time of total snoring.

Analyzing your sleep cycle shows the statistics with overall history and presents a chart with all data.
Pros: You can add facts like Alcohol, Caffeine or stress, etc., to resolve the sleeping issues. Moreover, Apple Watch tracks your sleep movements and vibrates right after it detects snoring, making it the best sleep app for your Apple Watch.
Cons: Sometimes, the app records unnecessary information and freezes.
8. Sleep Cycle – Sleep Tracker‬
---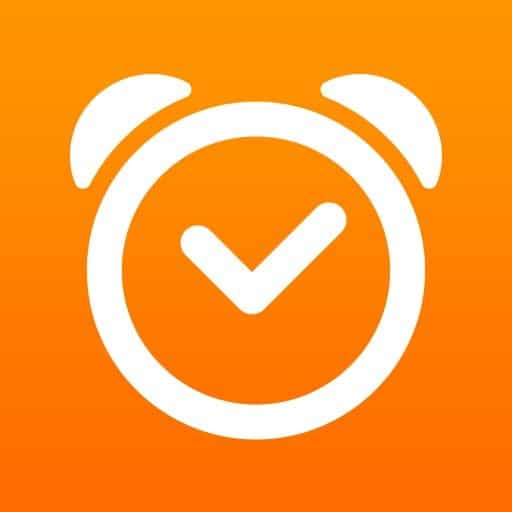 Next, we have Sleep Cycle, the sleep Tracker‬, an intelligent alarm clock to take care of your timing. You will understand how you will get to sleep and how long it continues. Additionally, it analyzes the sound and its effect on your sleeping habit. Aside from the sleep-improving functions, this app has a clear interface and tutorials on using efficiency. The precise data collection method will indeed effectively improve your sleep schedule.
Important Features
This app provides detailed statistics and graphs about sleep time patterns, coughing, snoring, and other sounds.

It has patented sound technology that analyses your sleep cycle and heart rate.

You will wake up to the specially picked alarm melodies.

There are wake-up windows that you can customize to about 90 minutes.

Simply double-tapping or shake while snoozing the alarm.

Here you can easily turn the app on without taking any extra preparation.
Pros: The app is fully integrated with Apple help so that you can exchange sleep analysis. Furthermore, it will wake you up when you are in a light sleep.
Cons: When you need to turn off the alarm, you cannot do it without unlocking the phone.
9. AutoSleep Track Sleep on Watch‪
---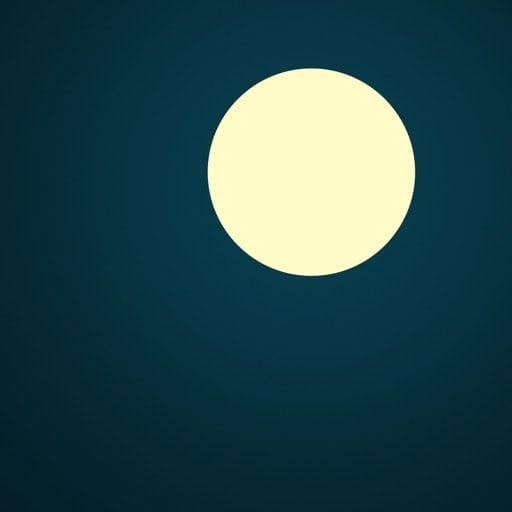 AutoSleep Track Sleep on Watch app is an easy option for those suffering from a serious sleep disorder and who want to track it for medication. Well, this exciting sleep app for your Apple Watch has a sleep ring that instantly shows feedback on how you slept. You will get insights into your mental and physical health state. Moreover, the app also counts on your sleep consistency. Here you can find a sleep bank too.
Important Features
No need to press any button for the activation of this app.

The app can collect data from your apple watch, so you don't have to do a single thing.

It works based on the time you have spent sleeping and sleep quality.

You can receive every detail of information through the notification in the morning.

There are an easy setup wizard and an option to click if you are a restless sleeper.

You will be able to check sleep time and blood oxygen and remind you about the latest bedtime.
Pros: The comprehensive analysis will also let you know the heart rate. Plus, the whole process will work out even if you are not wearing an Apple watch.
Cons: Some users complained that the UI setup is not so user-friendly.
10. HeartWatch: Monitor Heart Rate
---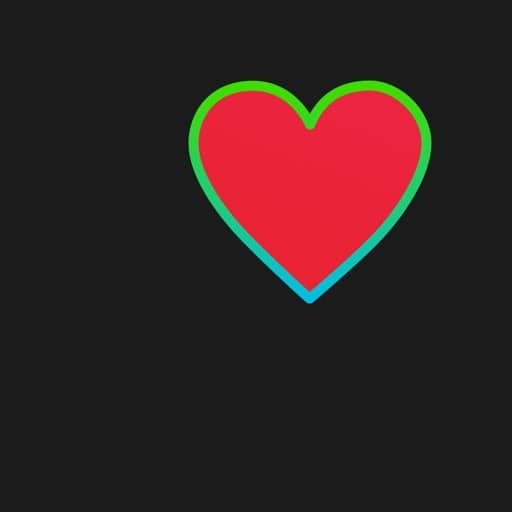 According to our research, HeartWatch‬ does quite well in tracking your sleep duration. Still, it's a heart rate tracking app. However, it is the final app suggestion for today. Well, this app will take care of the sensitivity levels of your sleep and show you when you are sleeping light and when it is deep. Additionally, you can see your live heart rate in every phase of your sleep. Eventually, you will know no the success rate of your sleeping goals.
Important Features
This app will show your last sleep report, and also you can set sleep goals on your own.

A sleep-wake mode lets you set your mood in the sleep report.

You can track sleep duration, trends, and resting heart rate differences here.

Sleep Metrics include REM Estimate, Mode Heart Rate, Night Steps, etc.

This app will provide data on your heart rate, blood pressure, HRV, and similar.

Types of motion during your sleep will also be included in the chart.
Pros: This app will show you the heart rate when you are sleeping, walking, exercising, resting, and similar. Besides,
Cons: If you forget to stop the app after waking up, there is no way to edit the sleep time.
Our Recommendations
---
Finally, it's time to share my preference, and today I am a little bit excited because I have an app that really helped me get rid of my mild insomnia. Well, I have used Sleep Watch by Bodymatter for one and a half years, which worked really great.
I have used Pillow and AutoSleep Track Sleep on Watch‪ for my personal issue and can't get disappointed by them either. I didn't notice any major flaws, either. So, if you are a beginner or are a little bit confused, I suggest using these apps.
Finally, Insights
---
Science says that a man can live only 11 to15 days without sleep if he has no fatal sleep disorder. So, not having proper sleep for long should never be ignored. Eventually, it can affect your health badly.
Just use any of these 10 sleep apps for your Apple Watch, and I can guarantee you will thank me sooner or later for today's suggestion. However, it's time to leave for today. Just make sure to stay healthy and connected. Thank you.