"Among Us" has emerged as one of the popular multiplayer games within three years of the game release. The best thing about the game is that it can support cross-platform. But the game only supports text chat features to discuss with the teammate to set strategies to kick out imposters. To enable voice chat, you have to join the discord server. So in this article, we have shortlisted 8 best Among US discord servers to communicate with your crewmates via text, voice, and video and make more fun, excitement, and better interaction of the game experience.
Best Discord Servers for Among US
---
Join discord server to get a more exciting game experience where you can discuss with your crewmates via voice or video and set strategies on how to weep out imposters. Let's check out our list and enjoy more excitement on the gameplay.
1. Innersloth
---
Innersloth is the official discord server for Among Us, which has more than 6 million active gamers. It is a fantastic platform where you can discuss everything about the Among US, like hints, spoilers, updates, and more. You can find many groups in the server, and you can join anyone to fun unlimited.
Besides, it has a separate text-chat group for users who are not interested in joining the voice chat. But keep in mind that the server has strict rules. If you violate the rules, you will be banned.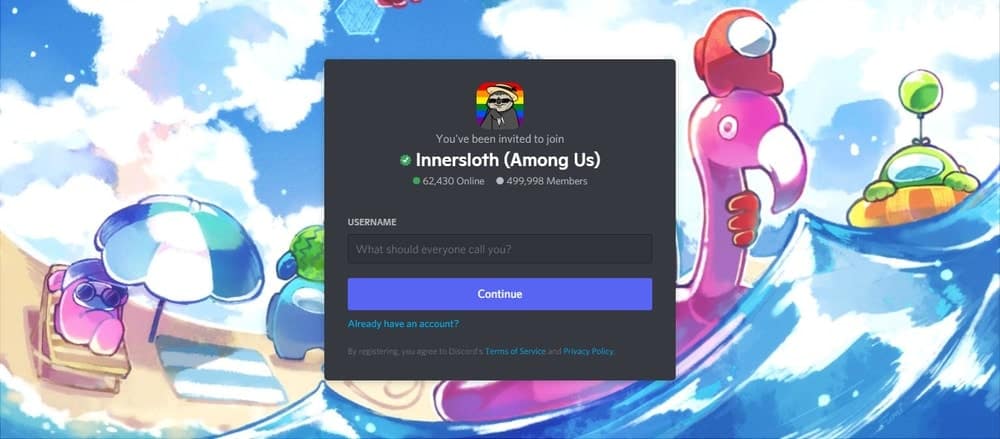 2. Among Us
---
The server "Among Us" is the second-largest gamers community with more than 535 thousand active members. Like Innersloth Among Us has separate text-chat channels. You can either join in the text chat channels or join in the voice chat channels in Among Us. It has over 180 lobbies which are comparatively more than the Innersloth. So it would be a pretty nice option for Among Us gamers.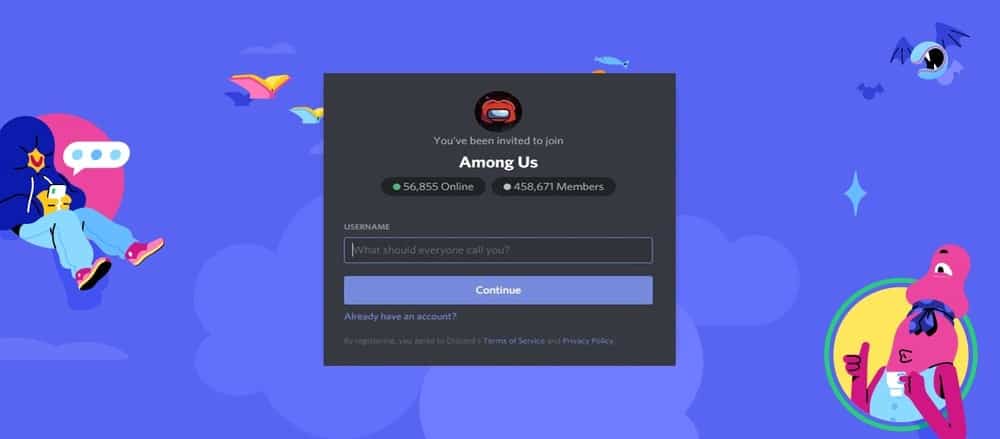 3. Among Us Global
---
Among Us Global is another most popular discord servers community for Among Us fans. The active users of this server are more than 195 thousand. Like Innersloth, you can find matchmaking and find your crewmates from this platform. The best thing about this discord server is that it provides giveaways that you can use to snag the premium version of Among Us gameplay.
Among Us Global's dedicated voice channel lets you interact with your crewmates frequently to boot out the imposters. So we can conclude that Among Us Global is another Innersloth alternative that provides voice chat solutions and free goodies.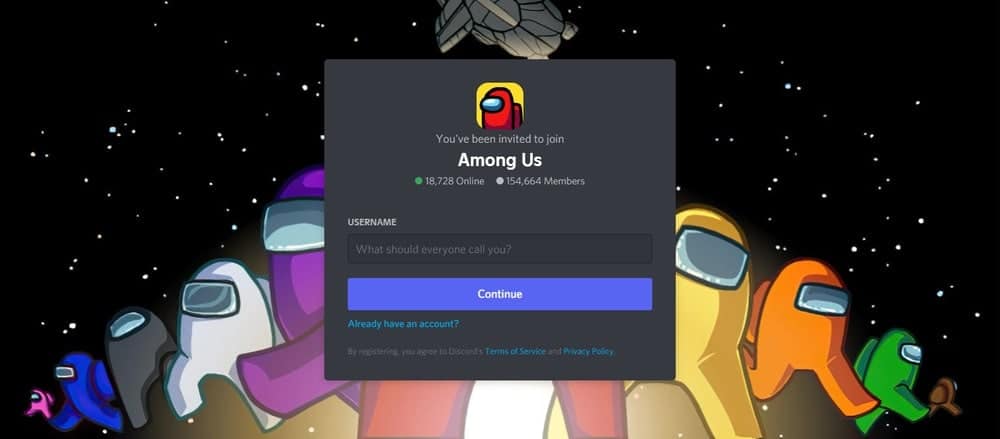 4. Among Us Community
---
The best thing about the Among Us Community is that it regularly arranges tournaments among the Among Us gamers. It has more than 2 million active users, 200 voice lobbies. You can find automatic matchmaking in the platform. Overall it is an attractive zone to play Among Us. If you are an extreme Among Us gamer, you can join in Among Us tournament and show your gaming skill in the Among Us community.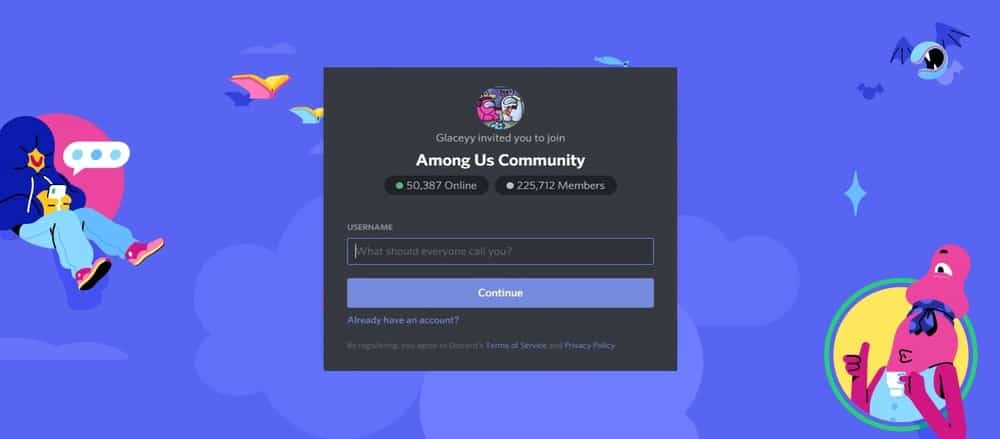 5. Among Us LFG
---
The "LFG" means "Looking for Group," the gamer actively looking for a group to join. Among Us, LFG is the best discord server for them. The active group member of this platform is more the 175 thousand. Besides, it has 199 voice channels to communicate with crewmates to make strategies for battle against imposters.
However, this platform has strict rules, and the moderators are always active. So if you violate the rules, you will be banned soon. You can connect with this server to following the rules.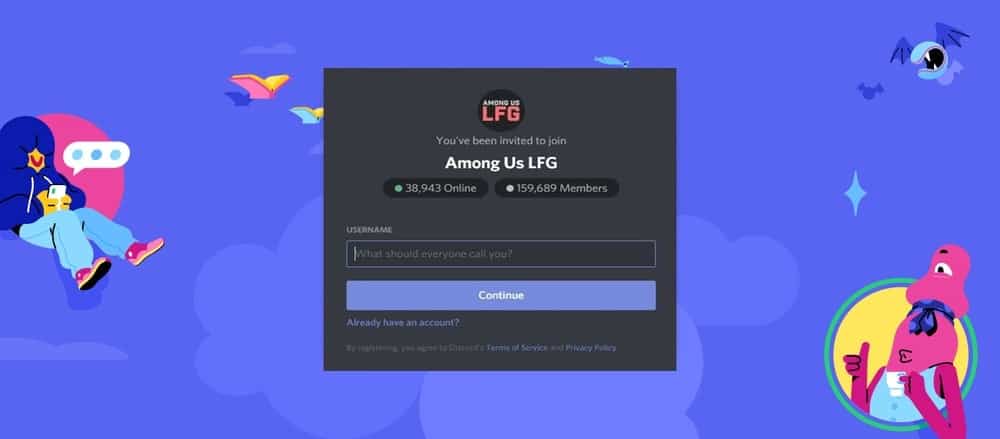 6. Among Us India
---
If you are from India, you can join in Among Us India. This is the largest Among Us community in the subcontinent of India, with over 28 thousand active members. You can play Among Us with your netizen and interact with each other via voice chat and bot support.
Besides, it offers some extra features likes Karaoke VCs, Music Bots, and more. Moreover, you can also play Skribbl and Brawlhalla games in the separate discord servers of this platform. Overall, it is a vibrant discord server for the Indian Among Us gamers' community.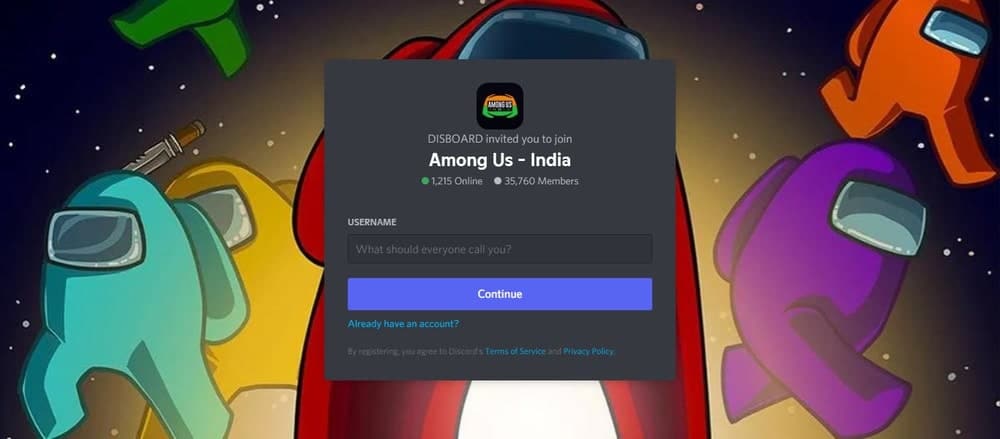 7. Daddy
---
Daddy is the multiple game server where you can play among Us and Valorant, Genshin Impact, Valheim, and more multiplier games. The current active member of Daddy is over 3 million—on this platform, you have to find many dedicated channels for each game. You can join your game group and make a team fight against imposters.
Besides, you can create a private and invite your close friend and battle against anime. Some other nifty features like voice chat, supporting staff, and more are available in this platform. I am definite that you like it much more and kill your imposters.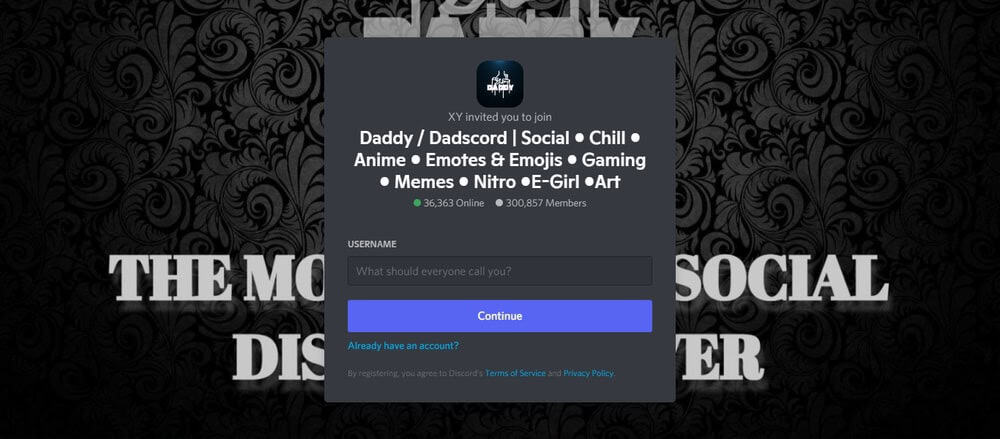 8. Among Us Café
---
Among Us Café is growing popularity gradually. The server active member number is over 17 thousand. This server has two-channel; one is matchmaking-VC, and another is matchmaking-non-VC. Here VC means "Voice Chat," and non-VC means "Non-Voice Chat."
So if anyone one does not interest in joining the voice call channel, he can bypass this and join the in-text channel. People paste lobby code in chat, and you copy the code and paste it on Among Us to join the group quickly. Besides, you can also create a lobby and share it on the channel to invite others to join your lobby.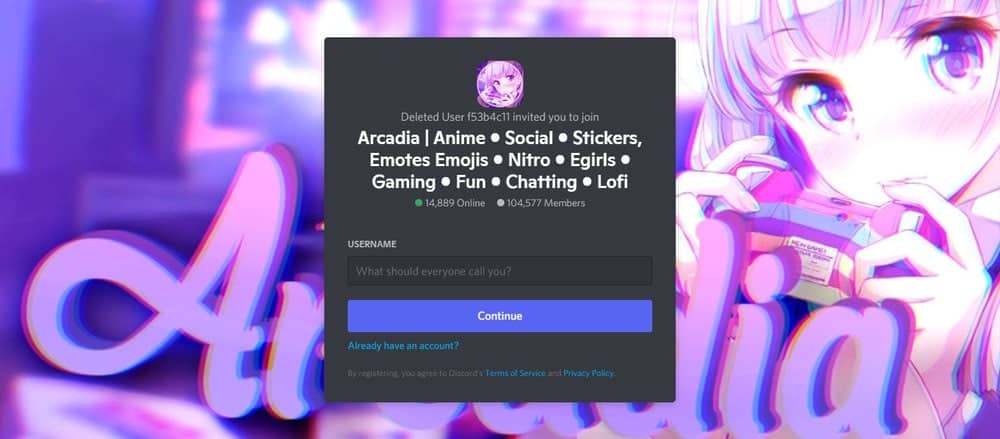 Our Recommendations
---
So there are the best servers for Among Us where you can join, socialize, find matches, voice chats, and have more fun. From our point of view, discord servers are the perfect app for the Among Us gamer to enhance the game experience.
When you join the server, you can interact with many top gamers, easily find imposters and build a strong friendship across global. So go ahead and join any server from our above list.
Innersloth is the largest Among Us community, but its rules are so strict. So if you find an alternative to Innersloth, you may join in Among Us or Us Global. To get more excitement, you can join Among Us tournament in Among Us Community server.
On the other hand, Among Us India is the perfect platform for Indian subcontinent gamers. If you are a more addictive gamer and play multiple games, you can join Daddy.
Final Thoughts
---
Joining the Discord server for Among Us can emphasize your gaming experience. You can communicate with your crewmates with voice chats, get more cheat sheets and formulate strategies to kick out imposters. Besides, it makes a great opportunity to build a strong friendship with global gamers.
To sum up, servers provide you fantastic thrill in the game. I hope this article helps you to pick the right server for Among Us. Let us know which server do you prefer? Do you think we miss any cool servers from our list? If you find a better server for Among Us which not included in our list, please let us know in the comment box.