We cannot stay close to all our people all the time. That doesn't mean we cannot stay closed. Just an audio call cannot make us happy unless we can see each other. Besides, we often need to join in a video conference meeting with our teachers or colleagues for different purposes. And that's the reason video chat apps have now become so popular. Day by day, technology is used to develop video chatting tools.
Now you can enjoy video conversation with your friends, family, and even for your office or study purposes with a very clear and HD video quality alongside smooth and clean sound. However, if you are an iOS user and wish to try the best video chat apps for iPhone, today's discussion is just for you.
Best Video Chat Apps for iPhone and iPad
---
You will find tons of video chat apps for iPhone over there. In most cases, you have to pay to have access to those apps and tools. So, it will be wise not to pay for an app without knowing its functions and compatibility. That's why I am here today to discuss 7 video chat apps for iPad and iPhone.
While choosing the apps, we prioritized video quality, sound, group calling functions, and others. You will also find some free apps here too. If you have a few minutes to spend, I prefer having a glance over the apps' details so that you can easily find the best app for your needs.
1. Skype for iPhone
---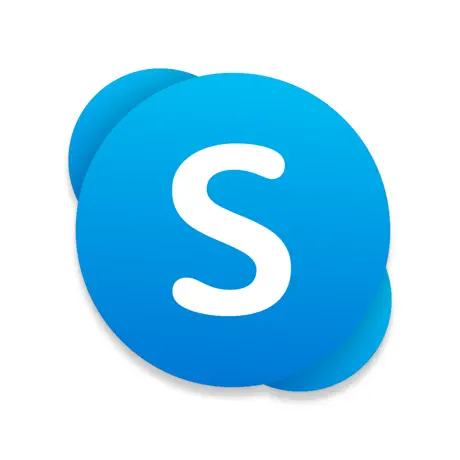 When someone is talking about the best video chat apps for the iPhone, you must hear the name Skype. You can now send messages, share moments, and talk hour after hour, both audio and video, through this app. It is a necessary app in our everyday life. If you are staying overseas, this app can bring your loved one too close. All you have to do is make an account and start sharing moments. However, let's have a look over more details of this app.
Important Features
Skype provides both audio and video calling options; if you have camera-shy, you can select audio calling.

You can reach your friends and family instantly through chat. You also can make a group here and do a group chat.

This free VoIP app for iPhone has sharing options. You can share photos and videos with your loved ones.

Express yourself with emoticons and Giphy images here.

Before using this app, make sure you have enough data or a Wi-Fi connection, as Skype recommends data or Wi-Fi connection to use this app.
Pros: It is a completely free app, and you can make group calls with it. While having a group conversation, you can use the 'raise your hand' option.
Cons: Some people really want to use this app but want to avoid the calls. But Skype doesn't have any option to integrate the calls.
2. ZOOM Cloud Meetings
---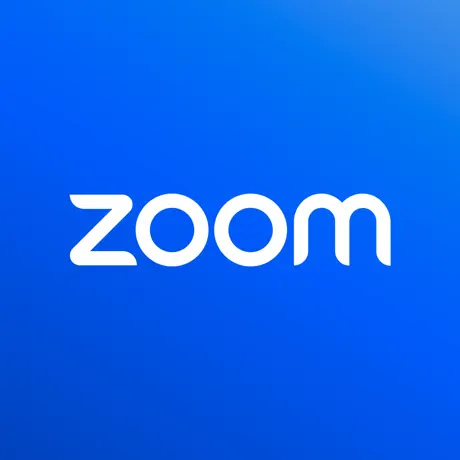 ZOOM is another trustworthy video conference app that appears to make our lives easier. You can make phone calls, meetings, and chat in one app. This app is great, especially for group video conferencing. For instance, you can use it for online video classes or online office meetings. However, it can be used on PCs and tablets too. So, what do you think about its compatibility? I don't think you will have any doubts after learning about the following details.
Important Features
This app supports multiple devices at a time, and there's no lag when using it.

This supportive app comes with a very user-friendly interface that lets anyone use it.

You can connect with over 100 people or more at a time and do meetings. A host is needed here to run the meeting completely.

Calling and texting can also be done with this app, and you can reach people instantly.

This premium VOIP app for iPhone also provides safe driving mode; if you drive, this app won't bother you from receiving calls.
Pros: If you use an iPad, you can enjoy the real-time collaboration of a whiteboard. Besides, you can use Siri Shortcuts to customize a voice command.
Cons: Some of its users have questioned its poor sound quality and inactive Customer service.
3. FaceTime
---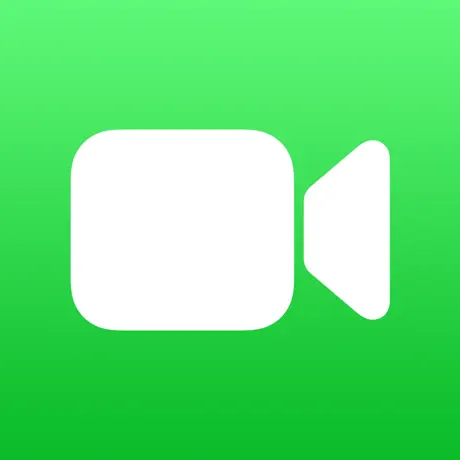 Are you staying far away from your family? FaceTime will connect you with your friends and family in a minute. You can make audio and video calls anywhere, anytime. You have to ensure a stable wifi or internet connection. However, FaceTime is one of the widely used and most popular video chat apps launched by Apple. Besides, it works well to integrate your phone contact list and call history. You can check out the features to know more about this app.
Important Features
You can make both video and audio calls smoothly.

Want to call your favorite person? You can create a quick access key in your phone app.

This app lets you add up to 32 people at a time and do group chatting.

You can use both your front and back camera at a time and show your friends what you see.

FaceTime also uses stickers and Animoji to express your emotions.
Pros: Make your close people's account a 'favorite' to get quick access to them. Plus, it includes an easy and one-click camera transmission and rotation option.
Cons: You cannot use this up unless you have an iPhone 4 or an upgraded one.
4. Bunch App – Video Chat and Play Games with Friends on iPhone and iPad
---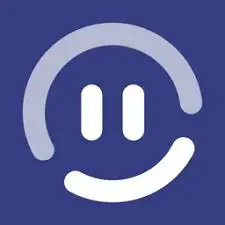 Want to enjoy a better connection with your friends through video chat and online games? Then, you are welcome to the Bunch App. The app will let you stay connected in a better online platform where you can enjoy yourself with your friends anytime, anywhere. The list of multiple games will make your time worthwhile. So, why not look at the following info that might convince you to get this app?
Important Features
The app offers a drawing party where you can draw pictures and let your friend guess what you might be drawing.

Through the game Mars Dash, you can race with your friends in the lands of Mars.

You can play Bunch Pool along with your 8 friends in a video chat.

With Trivia, test yourself and compare your knowledge with your friends to find out who is the smartest.

This app also includes Flappy Lives, where you will flap through the pipes along with your friends.
Pros: It offers tons of multiplayer games to play while being in a video conference with your friends. A high-quality video and audio streaming system are here for you.
Cons: Some of the users find it harder to invite a friend to a particular game.
5. JusTalk Video Chat & Messenger
---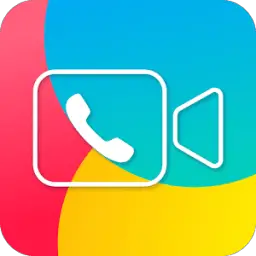 Want to make HD-quality voice or video calls with friends and family all around the world? Then JusTalk Video Chat & Messenger is here to fulfill all your demands. This supportive video chat app for iPhone lets you enjoy free calls over Wi-Fi and international calls at a very low cost.
Through this supportive app, you can communicate on a very friendly budget, but the quality of audio or video calls will never dissatisfy you. Let's check what other option is left to make you convinced about this app.
Important Features
The app lets you do more than just a call, like recording a call, Doodle, sharing photos and videos, etc.

Unlike any other social media, you can text, send stickers GIFs, and share your locations.

The app is quite a safe platform for any meeting purpose, and you can make a group with a minimum of 200 people.

This app will ensure that your communication won't be monitored by servers or shared by any third party.

Both you and your friends can control the brightness of the app's background in the dark.
Pros: You can use day and night mode if you want. This cross-platform supported app lets you make private video calls that are even more secure.
Cons: This app doesn't have photo-adding facilities while making a video call. Plus, some people complain about its poor sound quality.
6. PIXA LIVE: Meet New Friends
---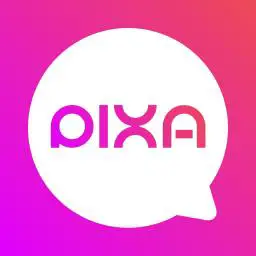 PIXA LIVE is here to introduce you to something new around the world about video conferences. The app will let you start live streaming and share with your friends. Thus, you can easily communicate with your remaining friends with messages and video calls. You can also make a group call and be connected with lots of your friends at the same time. Besides, it is safe and very easy for us. So, why are you late? Hurry and check the following information to get this app quickly.
Important Features
Get yourself popular by sharing your photos and videos around the world.

While uploading photos and videos in your verified profile, there will be an option to edit and filter those pictures with creative tools.

You can enjoy the stories and live videos from the people you follow, and they will appear on the top of your feed.

There will be an option to communicate with broadcasters, and you can buy diamonds to send them gifts.

Connect yourself Internationally, and it won't cost as much as any other social media app.
Pros: This supportive video chat app offers subscriptions with different time limits. Besides, you can share stories that will last for a day only.
Cons: Many users questioned its interface and payment options.
7. TamTam Messenger & Video Calls
---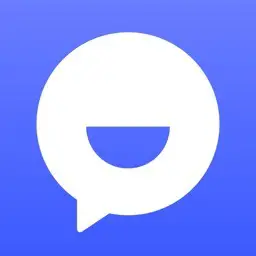 If you are searching for faster and more handy video chat apps for your iPad to communicate better, I will suggest TamTam Messenger. It will be the best video chat app for iPhone to connect you with others for personal and professional purposes. You don't need to pay any high price for making any call, rather just keep connected to the internet.
This app has everything you need that will fulfill your demand for virtual work and conversation. You can have a quick check on the following info to know the better usage of this app.
Important Features
You can send an invitation to at least 20,000 members in both private and public chats.

There's an option to set 50 people individually for group administration.

You can make a group call of 100 participants, whether for a professional meeting or educational purposes.

Without being registered on TamTam, you can easily connect with the call by following the provider's link.

The app allows you to create a private channel, and through this, you will be able to save files or create notes.

This app ensures the safety of your private data by protection algorithms like TLS cryptographic protocol.
Pros: This app is packed up with a better option for encryption. You can also use it on multiple platforms, including the web version, the mobile app version, and the desktop client version.
Cons: Sometimes, it can not show the playbacks of a previous video. Plus, some people find a call connection problem here.
Our Recommendation
---
You have already been introduced to the 7 best video chat apps for the iPad and iPhone. All these apps are nearly equally compatible and flexible. If you consider sound and video quality, there is no doubt that you will be confused. Because all these apps offer the best quality video and audio quality. Still, I am here to help you with picking the right app.
If you want to try an app with a free subscription, you should try Skype or Zoom. These two apps also work great as the best VoIP apps for the iPhone. Bunch Up will be recommended when you prefer playing a game in a video conference. And FaceTime and Pixxa Live will be the best option if you meet new people and get friends using a video chat app.
Finally, Insights
---
A video chat app for iPhone will keep your family and friends in touch with you while you are staying far away. But you have to make sure that you are using the right app. Hopefully, today's content will help you to get that easily. I am pretty sure that none of these apps will disappoint you in any way.
However, it's time I should say goodbye for today. Don't forget to share your opinion with us and keep in touch with us. You can also like comments and share our works to support us. Thank you a million times for staying with us.