When it is about video games, a larger screen is always preferable. That's why the popularity of the iPad is ongoing, especially among gamers. AppStore, on another side, made it easier for iPad users to get the popular games directly from it. You can now get tons of exciting games on AppStore and install them with a few clicks to enjoy the game on the bigger screen. The interface and game tactics of most of the games for iPad are the same as for the iPhone. Even some games offer specific functions for iPad only. So, if you are an iPad user and want to learn about the best games for iPad, you are exactly in the right place.
Best Games for iPad, Must-try for Any iPad Users
---
Basically, we formed the list of best games for iPad based on the popularity, gaming interface on iPad, visual effect, sounds, genres, and some other general issues. We practically checked all these games to ensure the quality. We indeed got some flaws in this game alongside tons of exciting features. So, we tried our best to describe all their positivities, drawbacks, and other details so that you can choose your favorite games so easily.
1. Clash Royale
---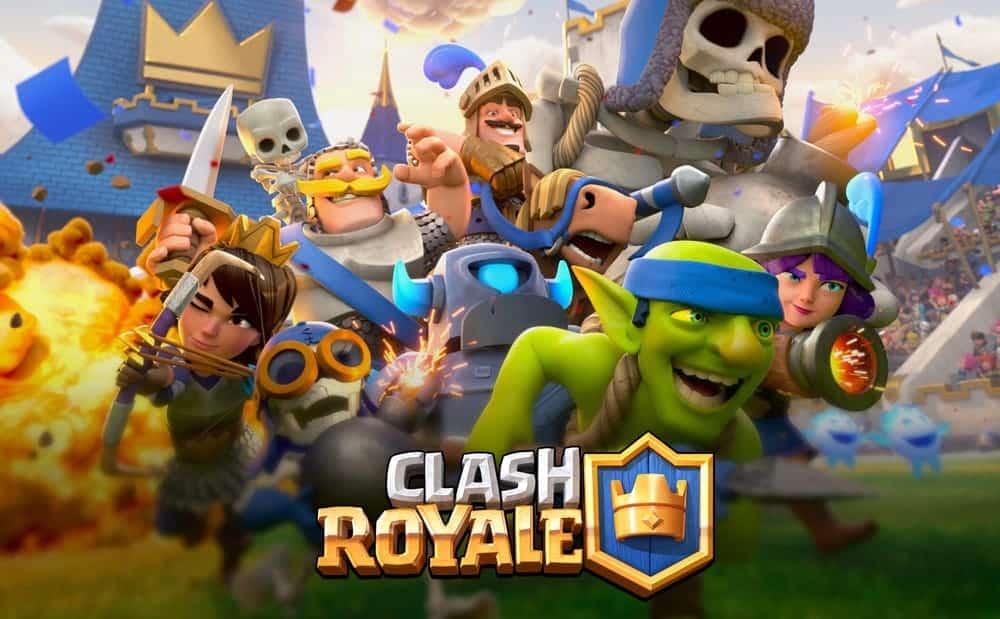 The very first game I love to recommend for your iPad is Clash Royale. Supercell has brought this game for epic battle games lovers, and it became famous overnight. This game is specifically designed for iPad, but it works well on iPhone too. The main function is to make your own clan where you can invite your friends to be the clan members and then fight with other clans. You have to protect your village where you will have a home, training place, and so on.
Important Features
You can enjoy one vs. one or two vs. two battle fights in this game.

To win the mighty crown, you have to destroy the towers of the enemies.

You can build your own clan community and exchange cards with other clan members.

There are tons of chests that you have to earn to unlock new power and abilities.

You will also have lots of clan chests, and you have to win the chests together with your clan members.

There are lots of opportunities to earn the big rewards, and you can do that by participating in the weekly quests.
Pros: New events are offered every week in this game. Additionally, you can learn varieties of battle tactics by watching duels on TV Royale.
Cons: Players less than 13 years are not allowed to enjoy this game.
2. Minecraft
---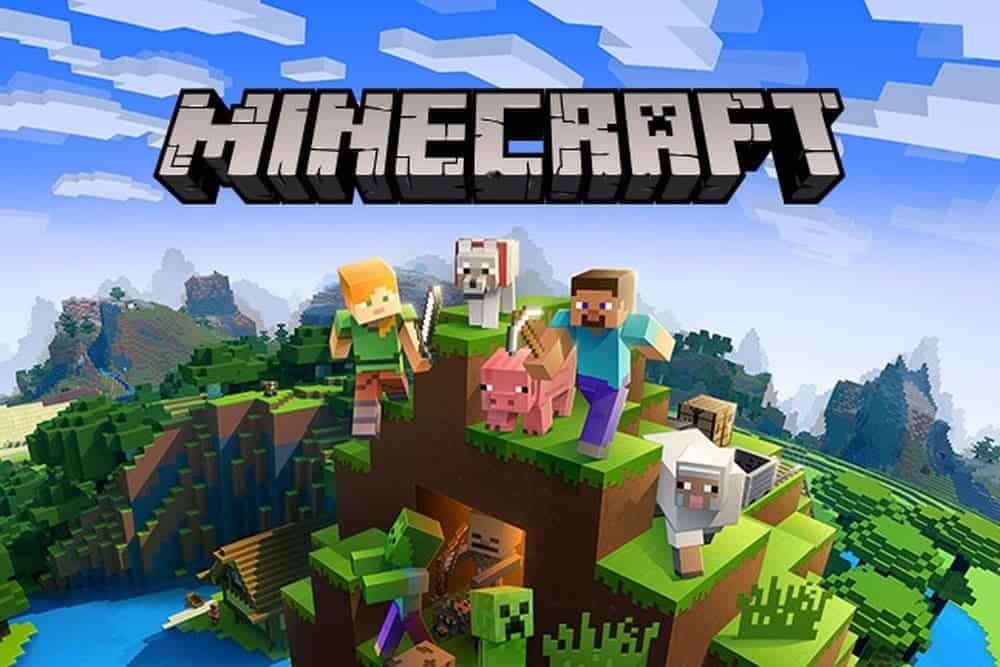 Deep into the world, there are lots of mines, and you have to explore the dangerous world alone. Well, it is about Minecraft, one of the best adventure games for iPad released by Mojang. In this exotic game, you can freely explore the wild world, and you can build anything you want on your way. There are homes, mines, jungles, valleys, and so on. You are all alone here to find out the treasure and build your place. Because of this adventurous gameplay and story, this game becomes popular overnight. Moreover, the game gets regular updates for an optimal user experience.
Important Features
It is a popular multiplayer game, and you can enjoy the tour with your friends.

On the marketplace, you can exchange it with other players.

The game tactics are easy, and you will start enjoying it from the very beginning.

The soundtrack is mind-blowing, and the visual effects will give you a real adventure.

There are tons of challenges to complete, and you will get rewards for them.
Pros: You can add lots of free add-ons. These add-ons will indeed bring new features to expand the game.
Cons: In comparison to other games, it is comparatively expensive.
3. Asphalt 9: Legends
---
If you want to try the best racing game on your iPad, nothing can beat Asphalt 9, the Legend. On your iPad, it will probably be the first game to perform the best. Here, you can pick your dream ride and enjoy riding with smooth control. This best free iPad game also supports popular game controllers for gaming convenience. So, you can be the 'Legend of the track" and get tons of rewards. Go through the following section to know more about this game.
Important Features
Over 60 different racing cars will be there, and you can unlock more after playing and getting rewards.

You will have 900 different events to complete, and each event will offer you big rewards.

Both single-player and multiplayer modes are available here.

You will have 7 rival players, and you have to make sure to get out of their touch to save your vehicle while racing.

Innovative Tilt-to-Steer and touch derive function will be there to ensure a realistic driving experience.

Club racing events will be there too, and you can participate in earning the biggest rewards.
Pros: You can enjoy both smart and manual driving control. Whichever system you like, you can indeed try it for the best riding experience.
4. PubG
---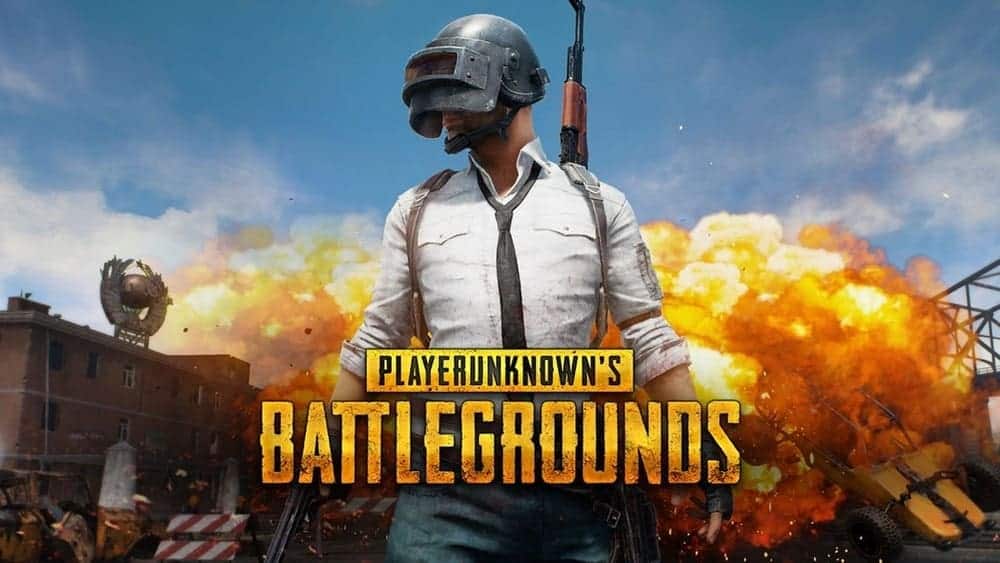 Don't tell me that PubG is a new name for you. I am not ready to hear it anyway. Tencent Mobile International Lmt has brought the revolutionary one-man stand game for mobile game lovers. But the most important fact is, this exciting game is playable on an iPad. In fact, the iPad provides a comparatively better interface and functions for this game. However, this game is all about living alive on a distant island with your team. There will be 100 players in their teams, and the last team alive will have the chicken dinner. So, are you ready to go to dinner?
Important Features
Each of the teams consists of 4 members. Therefore, the island will have 20 teams in total.

You have to land on the island with no weapon. You have to search for different weapons, medicine, and other necessities.

There are different places on the map like Ruins, Pochinki, School, Farm, Hospital, etc. You can indeed land on any place on the route.

If any of your team members are getting knocked out by the enemies, you can instantly revive him and save him anyway.

There will be varieties of weapons like shotguns, Uzi, AKM, Sniper, M164A, Mini14 Mutant, etc., and you can use whatever you get on your way.

You can ride on cars, bikes, helicopters, and even boats in the area alongside your friends.
Pros: There are tons of customization options. You can initially have a lot of dress and other things to change.
Cons: Unless your device is an upgraded one, the game won't work smoothly on it.
5. Call of Duty: Black Ops Zombie‪s
---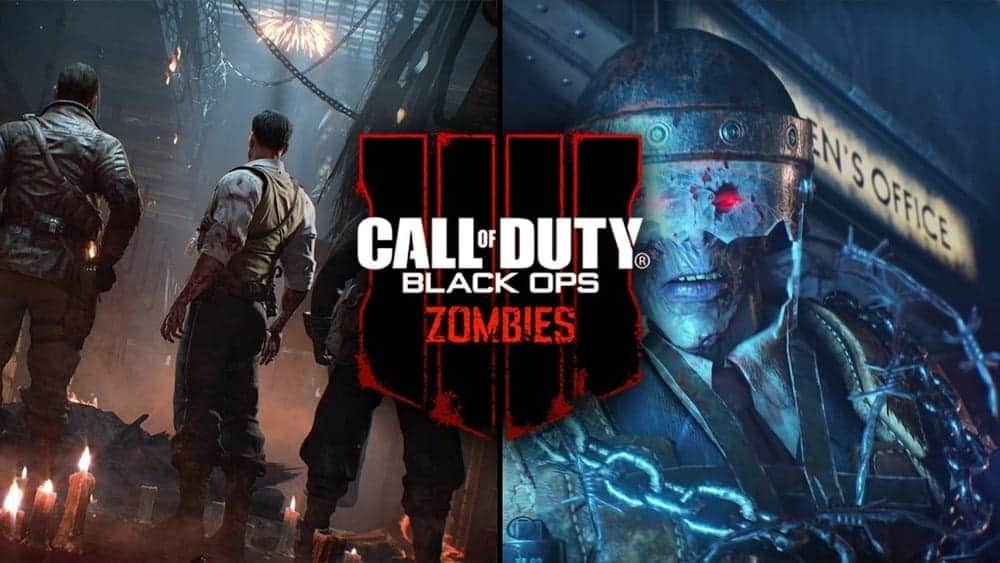 Call of Duty is certainly one of the best games for iPad you will encounter. This game is highly optimized and supports iPad flawlessly. You can play this game on your iPhone, too, and it supports family sharing facilities for optimal accessibility. This game requires payment to access, and once installed, you will love the game for its superior graphical works and sound effects. So, get ready to kill as many zombies as you can and thrive in the game universe.
Important Features
You can play this game seamlessly with the conjunction of supported game controllers.

It offers numerous events and missions for both solo and team sessions.

The game features a superior multiplayer gaming environment, and it is continuously improving with regular updates.

The touch controls are flawless with buttery smooth touch sensitivity and feature convenient game hud.

You will have to defeat the zombie stream with different weapons, and you will find both armed and melee weapons of numerous types.

It includes all the facilities of the Apple game center, which makes it highly competitive.
Pros: Call of Duty Black Ops Zombie‪s provides a different kind of action-adventure gameplay where you can play in a real-time team. There is also a highly interactive live voice chat option integrated with the recent update.
Cons: Some players might find it hard in their new attempts and requires a bit of practice.
Download
6. Euclidean Skies‬
---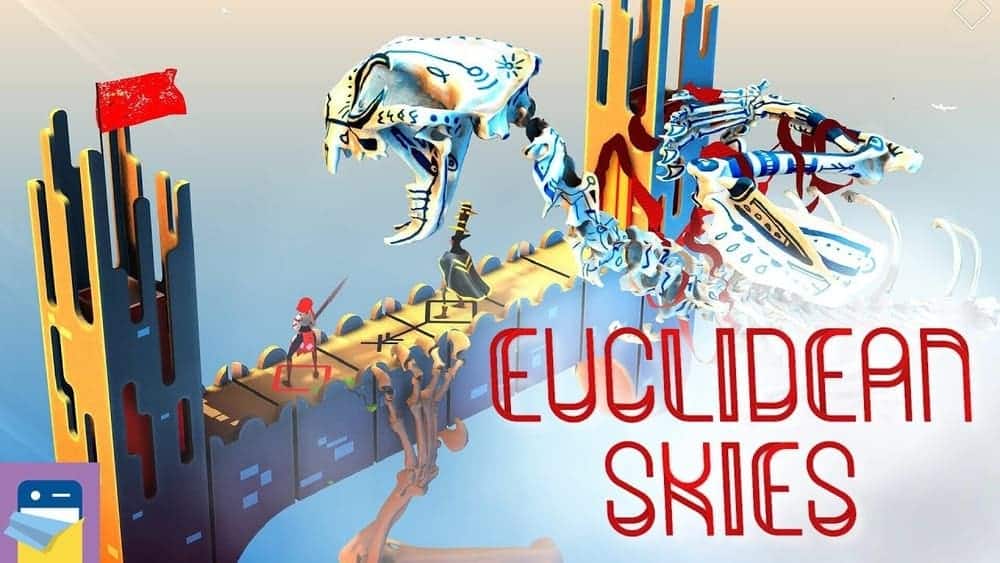 kunabi brother GmbH brings out Euclidean Skies for iPad. It is one of the best games for iPad, which is based on different puzzles and adventures. It offers artistic graphics and mesmerizing sound effects, which makes the gameplay very addictive. If you like beautiful in-game environments and brain-exercising challenges, then this will be your perfect companion. You can play this on iPhone, too, and with the family sharing facilities, you will have an edge on accessibility. It operates flawlessly on the iPad.
Important Features
This game offers stunning visuals and augmented reality mode, which users can switch off and on according to their wish.

It features eye-catching architectural structures and a lot of puzzles ready to be solved on different levels.

You will be able to play around 40 levels which are all handcrafted by expert game artists.

Players can enjoy tough boss fights and numerous enemies as they progress in the game.

There are lots of achievements, goals, and rewards for enthusiastic gamers.

It also includes interactive training sessions for new players.
Pros: It is suitable for all types of gamers, no matter the age or experience in gaming. This game also includes skipping facilities for rush gamers and players who find a level too hard for them.
Cons: Some users had a tough time coping with the gameplay mechanism.
7. Grand Theft Auto: San Andrea‪s
---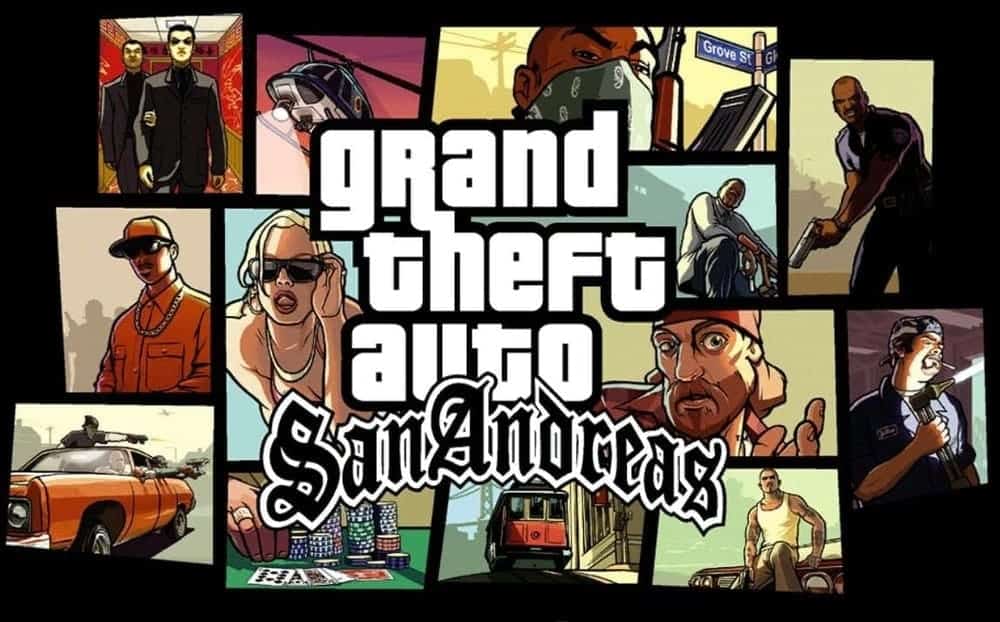 Now, you can play your all-time favorite game, Grand Theft Auto, from PC and consoles on iPad. Besides, it works on the iPhone too. Additionally, it is certainly one of the best open-world action-adventure games you can play on an iPad. As it comes from Rockstar Games, the sole developers don't have to worry about support issues. You will play as CJ and struggle through the crime-stricken city and suburban life of San Andreas. Players will have total freedom in exploring the environment with lots of things to do, such as riding a vehicle, shipping, gang fights, relationship building, and a lot more.
Important Features
The quality of the game is just the same as PCs and consoles.

It integrates advanced progression saving facilities with cloud savings support.

The remastered edition offers improved visual effects, lighting effects, character model upgrades, and so on.

It supports dual analog stick controls for seamless movement controlling and wide camera view.

In-game environments are full of details with lots of realistic graphical works such as shadows and reflections in real-time.

It requires at least 2GB of free space, and players can access the facilities of Rockstar Social Club from all the devices running on the same account.
Pros: This game features sophisticated in-game environments with HD graphics. It contains a lot of missions and character goals which makes the players captivated.
Cons: Some controlling issues are present but can be ruled out through in-game settings.
8. Path of Adventure‬
---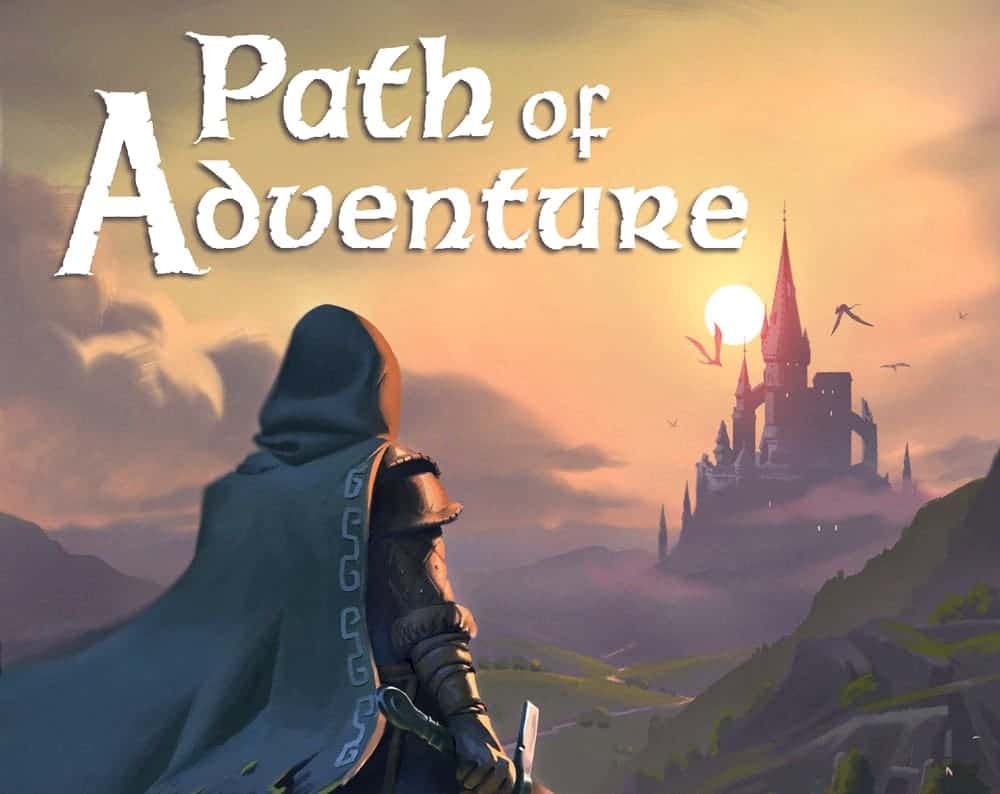 Jordin Kee brings an epic adventure and free game for iPad; it is known as Path of Adventure. It offers a very rare adventure-based gameplay that is based on words and choices. Most of the things are about literature, and players will have to read the text to make any meaningful progression. You will also have turn-based action in numerous combat. This will surely give you an enjoyable RPG gaming experience. So, get ready to play on your iPad while you take a seat back from work or on the holidays.
Important Features
The game includes comprehensive tutorials for new players.

Players will have to use their wits to win as it comes with lots of challenges and obstacles in different phases.

It features many mythical creatures, monsters, epic locations to explore with hidden treasures, magic, etc.

You can choose from 6 different characters to play this game, each holding up unique traits of their own.

This game provides beautiful graphical contents and unique places, such as dungeons, valleys, etc.

Players will bump into numerous in-game items, collectibles, weapons, and a lot more things as they progress in the game.
Pros: It is free to play for all and includes completely optional in-app purchase facilities. This game integrates all the functions of Apple's family sharing system.
Cons: Some players did not like the overall gameplay style.
9. The Walking Dead: A New Frontier‬
---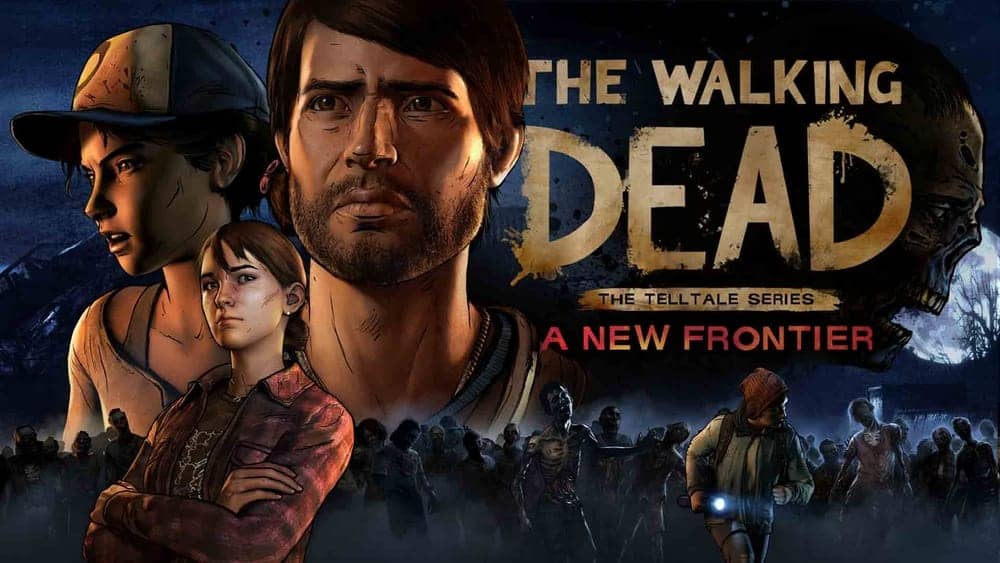 If you love mystery with Zombie Apocalypse, then you may find The Walking Dead an interesting one. Well, you must see the series of the same name. And the game is developed on the game's history. However, the game will take you to a fictional place where society is already ripped by the undead hands. And you'll find your family is all there is left from the dark shadow; thus, you have to be the protector to save them. However, the game has come with a challenge that how society can resurrect after the disaster.
Important Features
You will play the role of Javier, who is minded to find his lost family.

A young girl named Clementine will accompany you on the way who also suffered from undreamt loss.

In the game, the fate of both Javier and Clementine is tied together, and you have to make the decisions to survive in the end.

You will find an excellent sound quality, and you'll see blurry texture has been improved.

The graphic design of this exotic fighting game is dark and simply attracts your mind in the first place.
Pros: The game offers several episodes with mind-blowing storylines. Besides, you can take control of this game very easily.
Cons: Some users think that the ending is quite predictable.
10. Five Nights at Freddy'‪s
---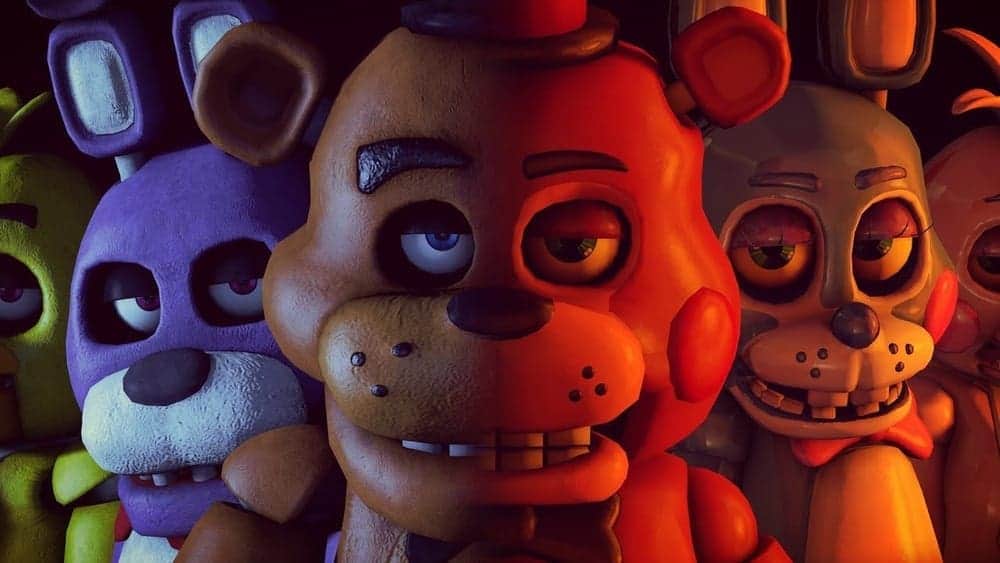 Let's get introduced to Five Nights at Freddy's, a game where you will lose yourself in the dark and terrors. In the beginning, you will get your new job at Freddy Fazbear's Pizza. There, you will find the kids and the parents as your visitors who come for recreation and food. However, the main attractions are two animatronic robots who try to entertain the crowd. But at night, you will soon discover an unknown horror that is haunting you in that place. Moreover, you are hired by them as a security guard, so your ultimate goal is to protect yourself.
Important Features
You are hired as a security guard at Freddy Fuzbear, and your ultimate challenge is to protect yourself.

In your office, you must keep a sharp eye on the security camera.

There, you will get a very limited amount of electricity to use each night so that you won't run out of power.

You won't find any extra light or security so if you see the Freddy Bear and his friends aren't at the right place, find them through a monitor.

The game will let you use the flashlight, your only weapon. And you can mark yourself safe with it.
Pros: The game has come with a unique, controlling system, and it is designed in a fearsome way. Moreover, you will find every background detail and option on the screen.
11. Medieval Fantasy RP‪G
---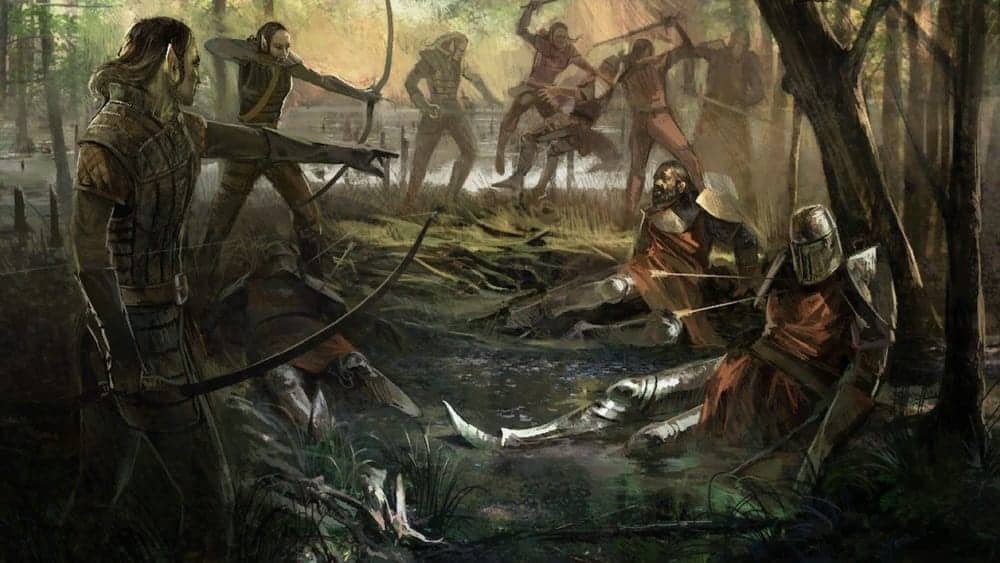 Who doesn't love fantasy novels where you can play the role of a witch, demon, or rogue? Well, Medieval Fantasy RPG is way more fun than the fantasy series, and for that, it is known as one of the best free iPad games. Although it is a text-based game, the game is designed to see, hear and touch everything that comes on the screen. However, the game is super easy to control, but you may have difficulty mastering it. Furthermore, the game will offer hundreds of achievements, and each one comes with silly and surprising epics.
Important Features
In the beginning, you will play a character who is in search of glory and loot soon after, and you will lose yourself in the deadly parallel universe.

You can switch your character to Succubus or rogue. And each character comes with a different personality and skills.

The more you play well, the game will reward you with currency. So, you won't need to pay a single penny to enjoy this game.

This text-based game has come with a Wizard's choice series of 6 chapters, Demon's Choice is of 7 chapters, Rogue's choice is of 15 chapters, and lastly, with Ranger's Choice of 16 chapters.

You can enjoy this game for enormous hours and play offline.
Pros: The game has come with achievement or point progress tracking. Moreover, this free game offers virtual currency with your achievements along with rewarded clips.
12. Forgotten Anne
---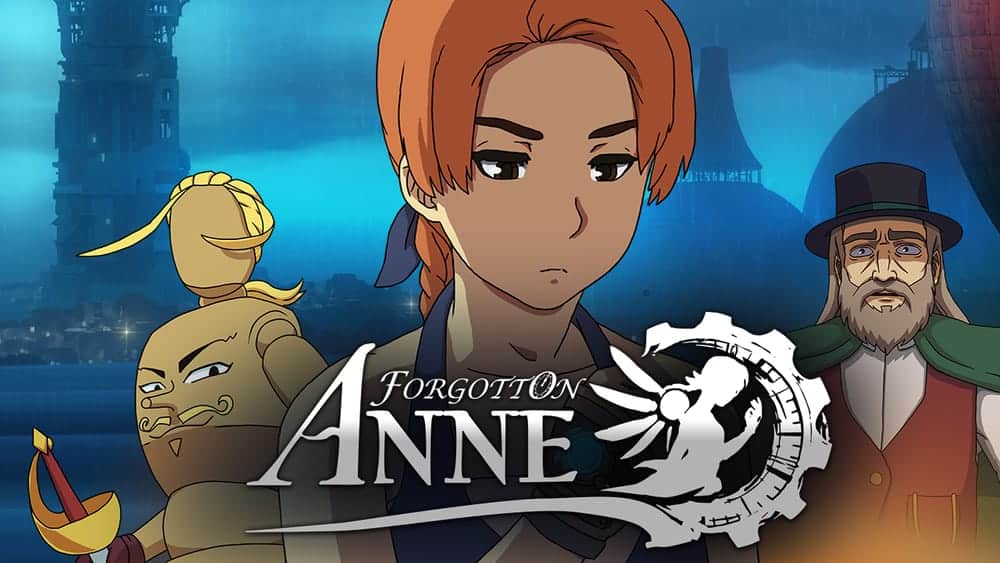 Forgotten Anne is all about a breathtaking adventure that will take you to the magical world of living mislaid objects. As you enter the gameplay, you will find out the old letters, toys, shoes, and everything else that is longing to remember. In the entire journey, you will play the character of Anne, who supervises the forgotten land. There, a rebellion set by Anne will prevent her master Boku and herself from returning to the human world. Indeed, a heartfelt story is waiting for you.
Important Features
You have to unfold the fact behind the bitter conflict within an impassioned ruler and barbarous rebellion.

The power of Anima brings life to the forgotten land. Also, you can solve puzzles with it.

You can take control and command Forgotlings' lives with the energy from Anima.

The original tale can change with your words and actions. And the Brunching Dialogue system ensures an automatic power in your thumbs.

You have to unlock different areas, and throughout the journey, you may run, jump or soar to lead Anne home.
Pros: No doubt that you will enjoy hand-animated visuals that are built of traditional techniques. Besides, the game has come with a soaring orchestral score that is made by Copenhagen Philharmonic Orchestra.
Cons: Some users complain that the game is way too complex to understand in the beginning.
13. SIERRA 7 – Tactical Shooting‬
---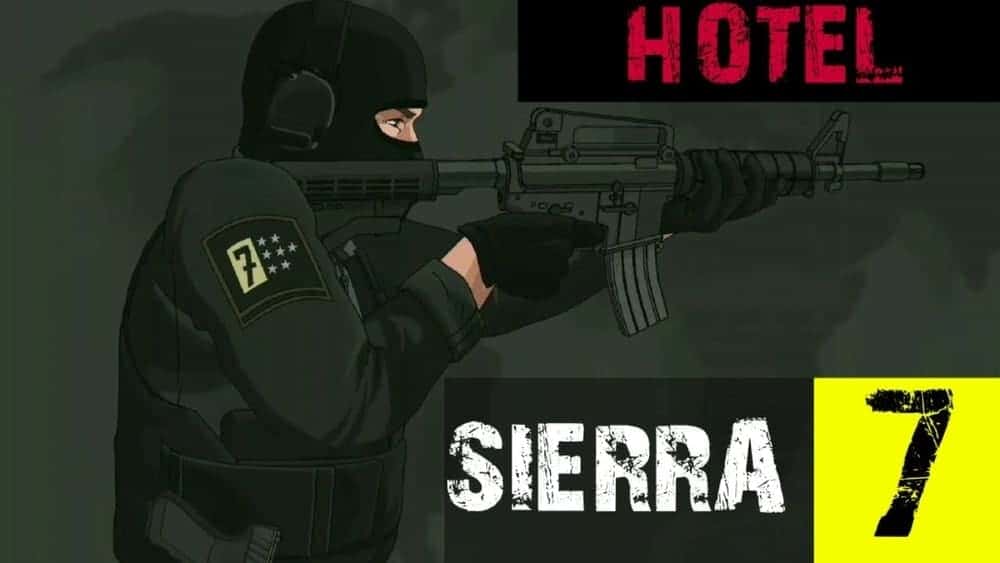 SIERRA 7 has come with breathtaking firefights, and you'll experience a unique shooting style in the middle of a war. Here, you will find the firefights, a complete blend of realism and arcade, making it the best game for the iPad. However, each mission comes with intense action, and there you will face a tough and determined enemy against you. And there's no way to take the enemies lightly as they tie to militia leaders and madmen who wills to succeed their mission at any cost.
Important Features
You can enjoy free tactical over 12 hours of the campaign.

There will be customizable characters along with weapons and gear in this arcade-style game.

This exciting gameplay offers unique and varied missions, and obviously, the missions are not for weak-hearted people.

Throughout the mission, you have to unlock realistic and deadly firearms and travel to unknown locations where you will have combat against the enemy.

You will enjoy realistic gun sounds and beautifully animated enemies.
Pros: There are more than 40,000,000 plays in the original Sierra 7. Overall, you will enjoy thrilling tactical gameplay with real-world weapons.
Cons: The enemies come with similar skills to kill you in an Instant with a grenade, making the game more tough and frustrating.
14. Star Wars™: KOTO‪R
---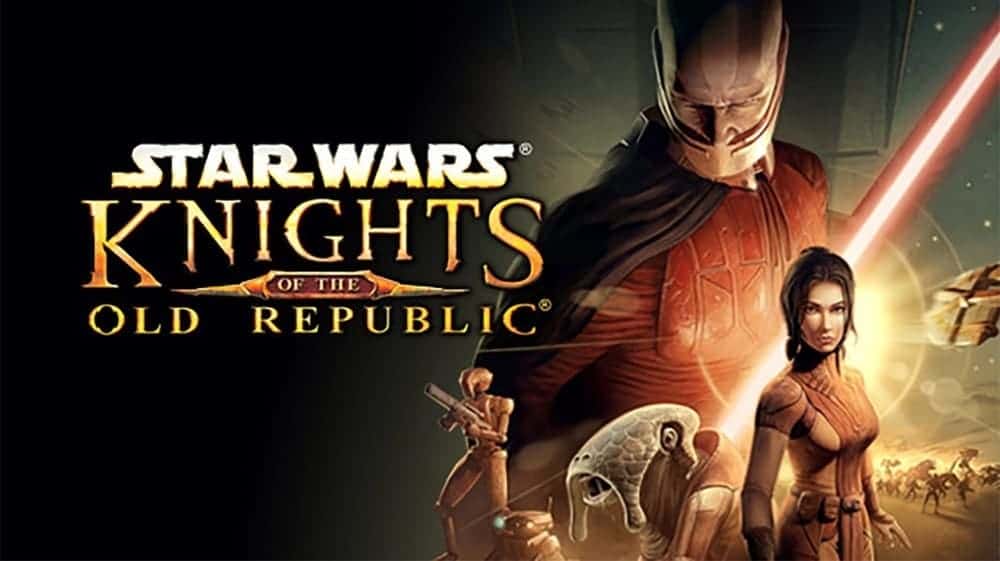 No doubt that a large number of us are great fans of the Star War series. Well, you can now enjoy Star Wars™ in the gaming version. The game will take you to 4000 years before the Galactic Empire. And there, you will make a party of heroes and villains. Besides, you have to fight with an epic struggle along with them to protect the galaxy. However, the choice is yours if you can master the power of the light side or if you fall victim to the temptations of the dark side.
Important Features
Whether you are from the light side of the force or the left side, it will determine the future of you and your party members.

You can customize your character and play the game in your own intellectual way.

There are almost nine customizable Star Wars characters like Twi'leks, Droids, and Wookiees, and you can choose your own party.

You can tackle the fight with Force powers, lightsaber combat, hacking mechanics, and so on.

The game takes you to the iconic journey and places like the Cantina on Tatooine, the Wookiee home planet of Kashyyyk, the Jedi Enclave on Dantooine, the Sith Academy on Korriban, etc.

You will find many mini-games throughout the journey.
Pros: The game has come with full HD controller support. Moreover, you can travel to eight enormous worlds with the Ebon Hawk.
Cons: The gaming function doesn't support a joystick to control it.
15. Pocket Build‬
---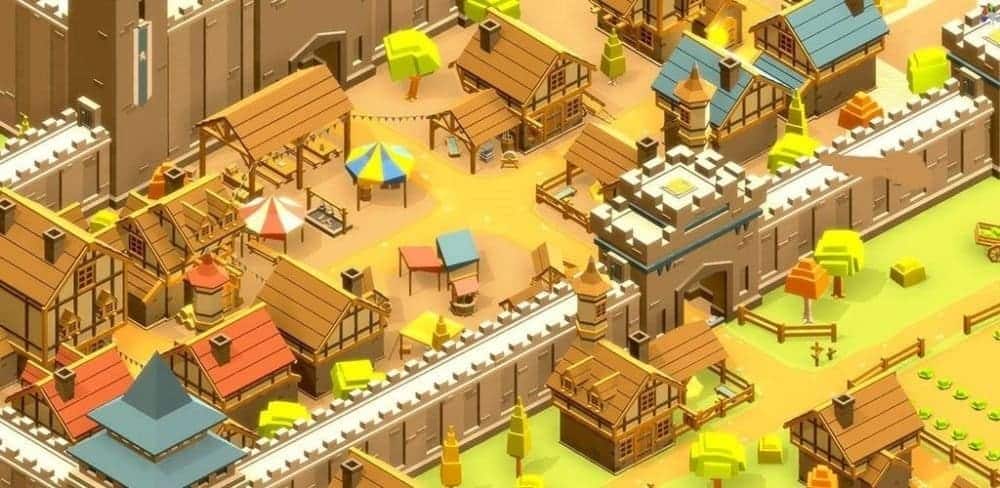 Welcome to a fantasy world inside Pocket Build‬. Here, you can pick from numerous choices—no boundaries to explore various possibilities. Whatever you imagine, you can build here. Additionally, with each update, you will receive more items. The whole world is open for you. You can even build a town the way you like. And, this game is available in several languages, including German, Russian, Italian, Japanese, etc.
Important Features
There are more than 1500 items with which you can build something new.

A lot of humans will do any task instantly as per your command.

The items include buildings, animals, people, trees, pathways, fences, farms, towers, bridges, and the options are huge.

The camera view is controllable, and you can zoom or rotate it.

You can experience 3D touch support in this game.

After building anything, you can rotate the item and place it anywhere you like.
Pros: To build some special items, you have to collect resources. Moreover, you will enjoy mesmerizing 3D graphics here in this best-ever free game for your iPad.
Cons: You won't have the ability to view as a character.
16. Bastion‪
---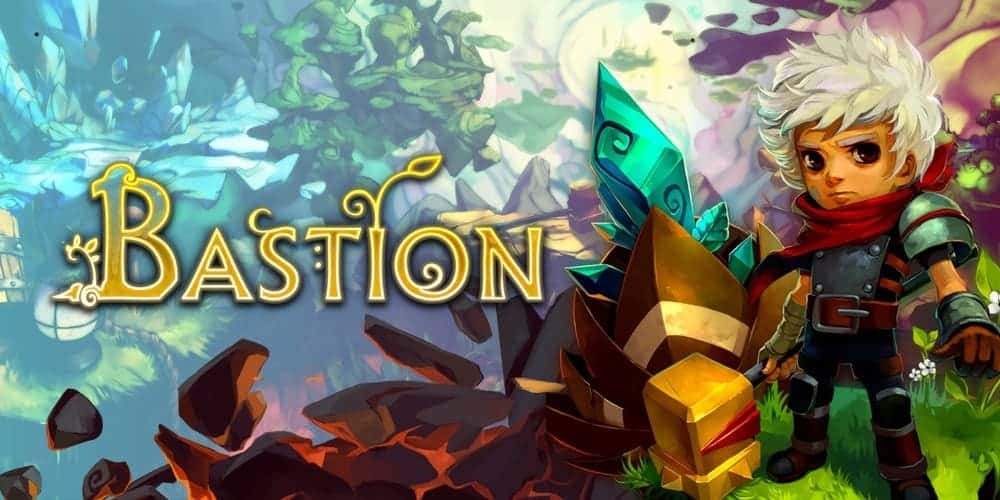 A land of secrets is waiting for you to discover in Bastion‪‬. You have to fight against the powerful beasts and defeat them to win. The full story is narrated through text and subtitles. Don't worry if you want to play in English because you will find them in different languages. Besides, your progress will get saved, and you can smoothly synchronize the data through iCloud. If you are already excited, the following features are for you.
Important Features
Over 40 environments you can explore, and they are full of adventure.

About 6 mighty Bastion structures are here, and you need to find them.

Up to 10 exclusive weapons you can use, and all of them are upgradable.

When you complete the story, you will find a 'New Game Plus' mode. However, you need to unlock it first.

Different skill levels are provided to match the player's capability.

If you play well, you will receive a lot of action-packed combat rewards.

You can get a top position on the leaderboard when you manage many achievements.
Pros: This game is crafted with beautiful hand-painted artwork. Plus, the original music used here is appreciated by critics.
Cons: The controller support may seem a bit complex.
17. Don't Starve: Pocket Edition‬
---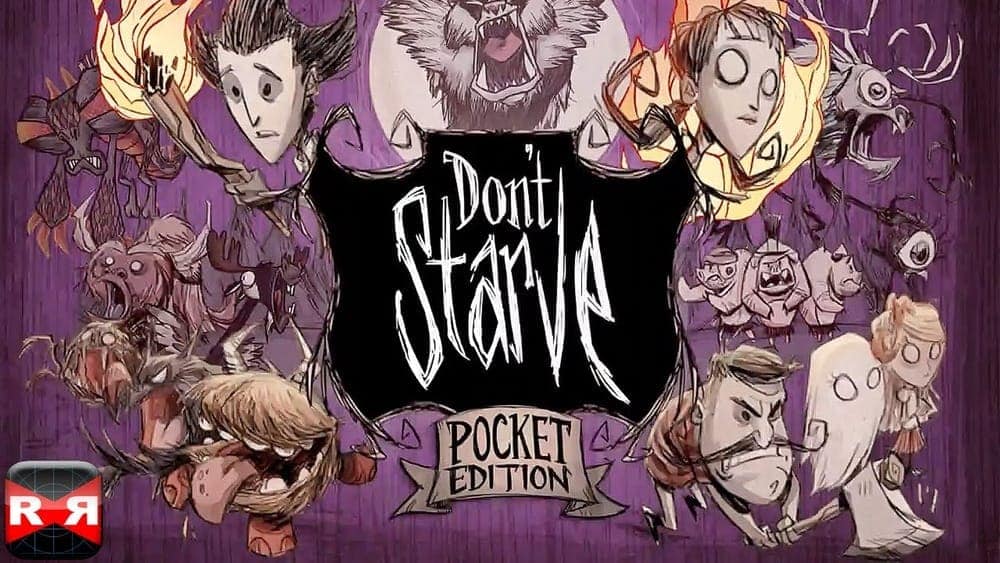 A blend of science and magic at Don't Starve makes it out of the box in the list of the best games for iPad. Your journey begins in a mysterious land. In this survival game, you need to be careful that the main character must not starve. When you begin in any chapter, you can take four items. In the end, you will discover Maxwell's Island, where you need to rescue trapped Maxwell. Well, the story of this game indeed brings the award of the best game for iPad.
Important Features
You will play the character of Wilson, who is an intrepid scientist.

To escape, you need to rule over the environment and the people there.

To make various structures and items, you must collect resources.

If you wish to build something, you have to research and farm in this mysterious land.

Anytime you can generate new places in the map randomly.

Several characters are unlockable using experience scores.
Pros: Various tools and weapons are used to fight against enemies. Besides, the gameplay follows a day-night cycle.
Cons: There is no tutorial to help you out to learn the gaming process. Besides, there are two modes which are Sandbox Mode and Adventure mode.
18. DEVICE ‪6‬
---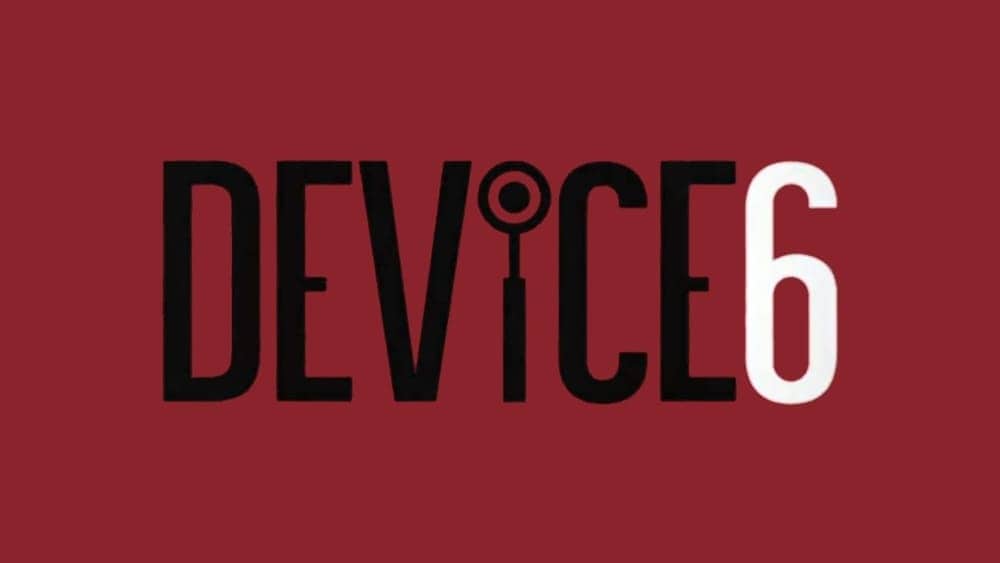 Thriller is something we all are fond of. So, we included DEVICE ‪6‬ here, and I can ensure that it will make you addicted within a very few minutes of playing. The adventure starts when you get into the story. You can use the in-game elements to get a solution. Find out about the strange doll from Anna's memory. The original soundtracks help you to go with the flow. Also, the control system is very intuitive. Let's see what's more it will offer.
Important Features
A bunch of tricky puzzles is to solve in this game, and you have to think wisely about that.

The main character of the game is Anna, the protagonist, and you will play her character.

The story is described through text, sounds, and images to lead the player properly.

You aim to run away from the strange island where you woke up.

Hints are given through black and white pictures with the solution.

Some weird creatures and people appear in this game as you progress.
Pros: In the Island, there are two identical castles in this free game for iPad. Again, you can look inside three-dimensional pictures.
Cons: Some users complained that the game is too short of completion.
19. Grand Mountain Adventure
---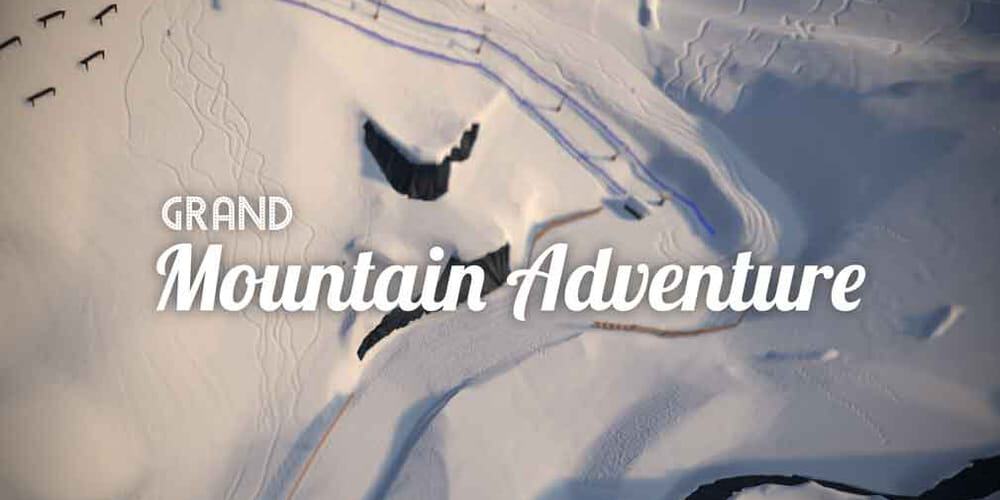 Toppluva AB brought one of the best adventure games for your iPad, and it is Grand Mountain Adventure. If you have a great interest in mountain adventures, I can bet it will be your favorite game. It is an open-world adventure game, and you can freely explore all the mountains covered by ice. But you have to remember that skating on the icy mountain is not very much easier. There will be trees and another obstacle that you have to overcome to win the match.
Important Features
You can explore 7 different mountain worlds in this game.

More than 20 hours of gameplay will give you the real mountain surfing experience.

This game shows a leaderboard, and you can find your position on a real-time online players' list.

The Pinecone Peaks of the USA is a giant resort on the mountain, and you can explore it too.

The sound quality will boost your excitement with very satisfying visual graphics.

There are more than a hundred different challenges, and you can earn complimentary rewards by completing those challenges.
Pros: This exciting game for your iPad supports cross-device facilities. It initially requires a stable wifi connection for that.
Cons: Some users complain about fewer customizing options in this game.
20. Magium – Text Adventure (CYOA)
---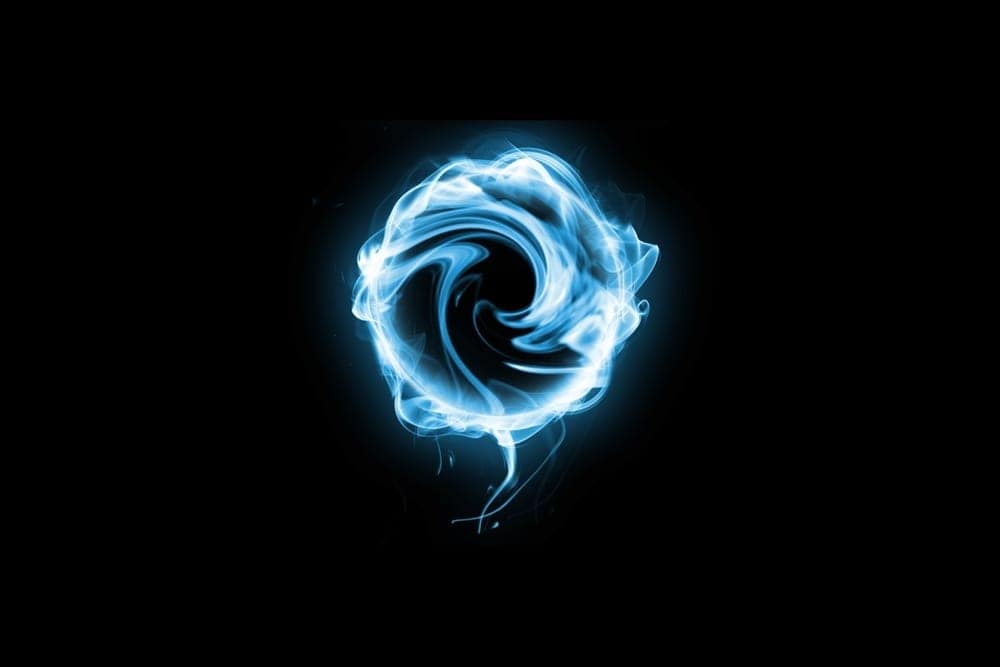 If you are missing your old school testing adventure, Magium is here for you. It is the last game option for today, so keep concentrating if you haven't chosen any already. However, in this game, you have to play the role of Berry, who is participating in the deadly mage tournament. The opponents are the most powerful mages in the world, and Berry is hoping to win the match to fulfill his dream of becoming a maze. After a while, you will meet other participants and learn more about the game.
Important Features
The total game is divided into 5 different books, and each contains different challenges and stories.

The books are full of stories that you have to read carefully to face the deadly maze.

You will be on a new continent, and you have to learn every detail about the place to answer the questions.

There will be a historical event based on the character "the creator," which is all about the story before six hundred years.

The game will go on based on your choice. So, you have a lot of free options here.
Pros: This game requires your intelligence and general knowledge. So, this game is highly suggested for young students.
Cons: According to some users, the game tactics are pretty harder to understand at the beginning.
Our Recommendations
---
We tried to maintain the first thing while forming the list of the best iPad games to keep games from different genres. We don't, particularly which genre you personally like the most. So, the narrow recommendation is pretty much harder here. Still, I love to recommend PubG, Grand Theft Auto, Asphalt 9, and Pocket Build from my personal interest. You can unhesitatingly go for any other games too. I don't think any of these games are less compatible and will disappoint you anyway.
Finally, Insights
---
If you have an iPad, I don't think you should miss the opportunity to enjoy the mobile games on the bigger screen. I can bet you will thank me sooner or later for today's discussion. So, open the keypad and let us know which game you are planning to try first. It will help other viewers to pick one instantly out of confusion. Besides, you can share your opinion freely about anything related to the topic. Thank you in advance.