The racing game is one of the most classic and popular genres from the very time of video gaming till today. Whether it is about a car, bike, cycle, skateboard, or bus, racing is always fun and exciting for people of all ages. However, for the gross popularity of this genre, the number of racing games for the iPhone is not fewer at all. But finding a good one among the large number is quite hard. And if you are looking for one too, you are just on the right track.
Best Racing Games for iPhone
---
Just visit the AppStore; you will get thousands of racing games for sure. When checking some of the most popular iPhone games to form the list, we were just tired of so many unworthy racing games. We prefer gaming effects, graphics, vehicle collection, and similar features when forming the list.
Luckily, we got 10 games that took a few minutes to impress us. But we tried twice to collect the necessary information that has already appeared right below. So, check the details and find the best one for you.
1. Asphalt 9: Legend‪s‬
---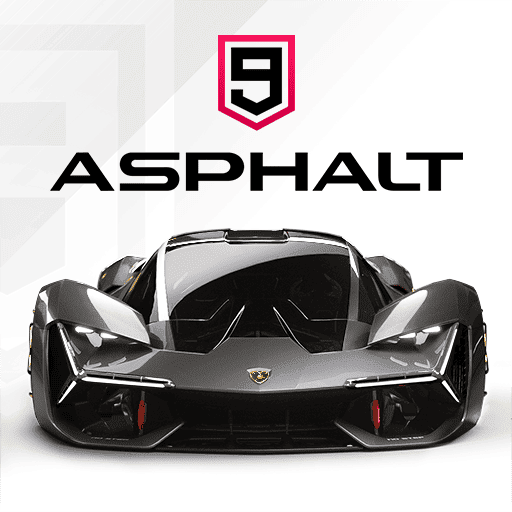 Now, you can take control of your dream car with Asphalt 9. Gameloft has launched this game, and it will let you race with the most high-quality dream machine ever manufactured. Some of them are Porsche, Ferrari, W Motors, etc. And the control is super smooth, and you will find excellent graphics. Overall, the game will let you drive your car in the best possible way, and you will feel the real action of the racing world.
Important Features
You can customize your car with colors and machines. Also, you can fix its brake calipers and add carbon parts as well.

There are almost 80 real-world locations for your furious ride. It will take you to the sandy beaches of the Caribbean, the Himalayans, the American Wilderness, and so on.

The game offers 900 events, and you will get a chance to race versus real-time 7 rival players all around the globe.

TouchDrive™ brings high resolution and streamlined steering for outstanding performance.

You can adjust the button anywhere on the screen and drive with a tilt to steer for better control.
Pros: Asphalt lets you create a community where you can compete with the club members. Plus, a leaderboard displays the top players, and special events help earn rare rewards and desirable cars.
Cons: Sometimes, while racing in multiplayer mode, they may hack your ranks.
2. Gear.Club – True Racing‬
---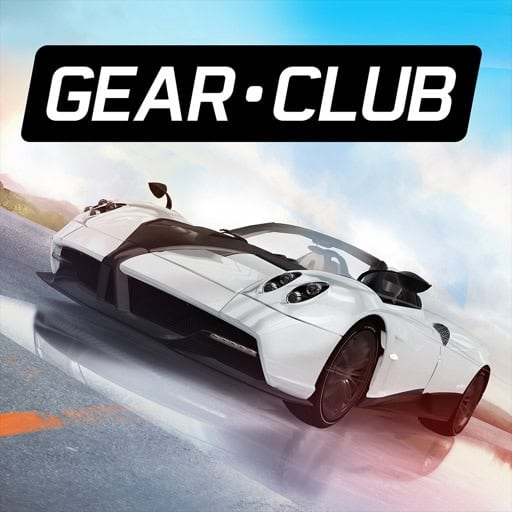 Gear.Club is renowned for its authenticity and realistic driving tools. Along with suspensions, powertrains, aerodynamics, you can enjoy the best drifting game ever created. Apart from that, you will enjoy limitless races, championships, and events. You can even consider it as the best racing game for iPhone as it offers a wide range of cars for a tremendous ride, and you can gather all in your list with your driving skill.
Important Features
You will find excellent settings and chances to compete with online friends and so on.

The game lets you customize your exotic car for the best performance.

There will be multiple control systems for smooth riding, and you can explore fantastic locations.

You can boost all the machines for the highest performance of the cars.

It lets you enjoy the car details like engines and interiors in full HD version.
Pros: The game lets you collect, upgrade and customize the cars for maximum speed and you can collect all your favorites. Besides, the Performance shop gives space to the individual players and their vehicles.
Cons: Your progress may get decayed while a crashing problem arises.
3. CSR2: Street Car Drag Racing‬
---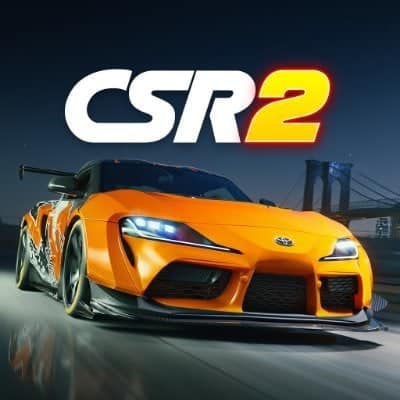 CSR2 has come with all the mind-blowing features that will grab your attention in the first place. You will get the most realistic driving vibe in here. And you can prove yourself worthy of driving the most demandable cars in history. Plus, it gives you hyper-real drag racing underneath your fingers; thus, the whole control is up to you. Moreover, the game offers a multiplayer mode. So, you can compete with your friends or live players around the world.
Important Features
This best multiplayer game has stunning visuals and 3D rendering techniques. It features the most prestigious cars to race with.

CSR Racing 2 lets you collect and customize the most renowned cars of the 60s, 70s, 80s, 90s.

You will be able to customize the car with higher quality materials and brake calipers for smooth racing. Similar to real-life, you can also fix decals and license plates.

Take part in real-time challenges against your friends or rivals. Plus, you can enjoy live chats, online crews and get yourself in the highest place of seasonal rankings.

You can upgrade your car along with tire pressure, nitrous boost, gear ratios for better performance.
Pros: The developer arranges events, and you can earn cash from here. And each crew battle takes place in real racing environments. Furthermore, The game allows the players to connect with social networks like Facebook, Twitter, etc.
Cons: Be aware as you have to spend real money to buy cars and other stuff.
4. Asphalt Xtreme‪
---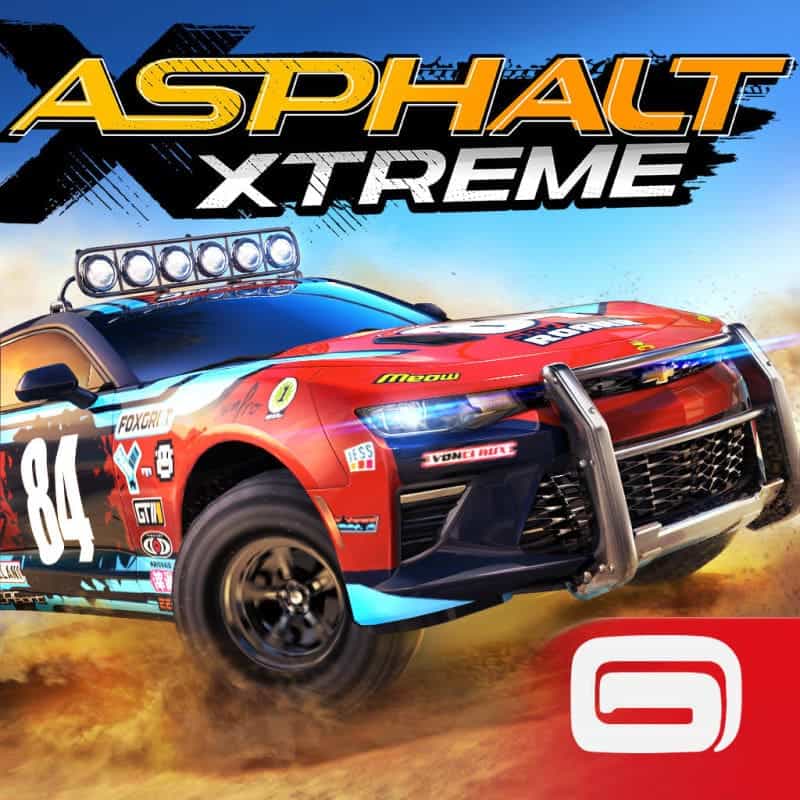 Take your driving skill to a whole new action level with Asphalt Xtreme. one of the most popular racing games for your iPhone. The game is renowned for its ultimate racing battles, and you don't need to hang there for any driving rules.
However, you can customize your riding vehicles and pump them up for full speed for an extreme level of enjoyment. For extra challenges, the game indeed offers a real-time multiplayer mode, and all it needs to hold tight in the competition.
Important Features
The game offers more than 50 monstrous machines, and you can increase the speed as much to win the battle. You will get Rally Car, Buggy, Pick Up, SUV, truck, and much more.

You can enjoy races in a variety of stunning locations, including the lush Phuket in Thailand, Nile Valley, the industrial might of Detroit's steel mills, etc.

Each vehicle offers a different strategy, and it brings almost 500 mastery challenges to cheer you up.

The game has 5 modes, more than 400 carrier events, and so on.

You will get the most realistic graphics quality here, and no other game can hardly beat the level.
Pros: The game offers racing's best-licensed machines like Ford, Predator, Chevrolet, Mercedes-Benz, and lots more.
Cons: To reach the maximum score, you have to pay real money.
Download
5. Rebel Racing‬
---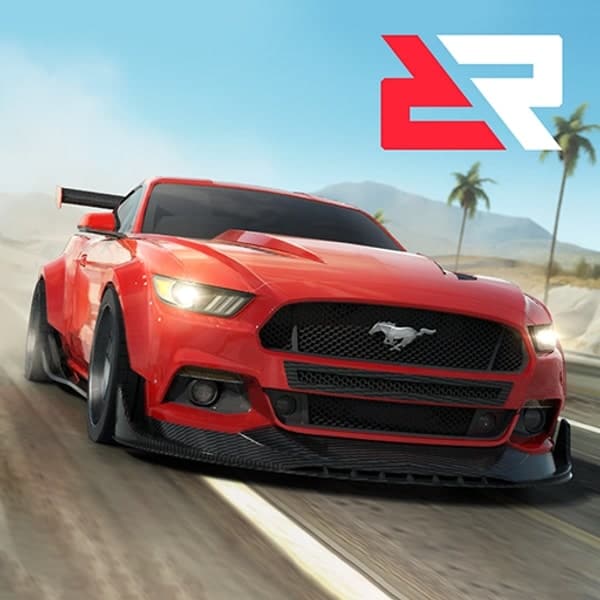 Hutch Games Ltd. has launched a racing game that is ready to take you to the wheel-to-wheel action. Well, it is Rebel Racing. Very few of the list are able to give you the realistic vibe of racing competition and gives you a chance to escape from the hassles of reality. Eventually, this game gives a chance to take part in Join America's ultimate road racing event, and thus you can prove your skill in racing challenges.
Important Features
The graphics of this game have come with realistic driving physics, bringing the best driving simulator in it.

Rebel Racing lets you collect and customize your own dream car and head on to the top of the tournament.

This game allows for epic overtakes, and you can enjoy action moments.

It lets you have racing competition with real-world licensed cars.
Pros: You can take part in racing with the world's best drivers in high octane. Additionally, the graphics and sound quality will definitely blow your mind.
Cons: The map is way too short of guiding you to your finish line.
6. Real Racing 3
---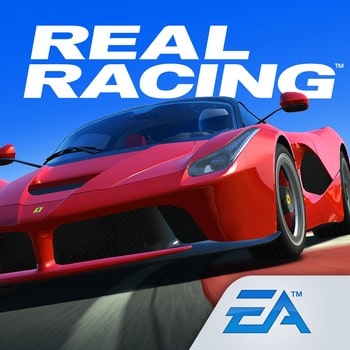 Looking for any standard and pure racing games for iPhone? Then Real Racing 3 can be the perfect choice for you. Well, the game is all about real cars, real people, and motorsports. Each turn of this game is indeed ready to give the ultimate experience of racing challenges. So, don't be late to have fun as Real Racing.
It will definitely let you enjoy competing with your friends and rivals in global 8 players. Additionally, it will allow you to prove your strategy and skill on the racing track.
Important Features
The app lets you choose your vehicles among 250 options. Each one is manufactured similar to Aston Martin, Ford, Pagani, McLaren, etc.

It has initially come with top 19 worldwide locations, and you can race places like Le Mans, Dubai Autodrome, Hockenheimring, Circuit of the Americas, etc.

There will be a social leaderboard, and you can have a track that is doing the best in multiplayer mode.

This game features stunning graphics along with high-quality visuals that takes you on a realistic racing adventure.

There will be almost 4000 events like Cup races, Eliminations, Endurance, and Formula 1® Grands Prix™.
Pros: The game enables multiple camera angles so you can enjoy the action from different spots. Plus, it offers fine-tune Hud to reach you to the highest level of performance.
Cons: Few contents may irritate you as they are provided by third parties, and the Developer is not responsible for it.
7. Need for Speed No Limit‪s‬
---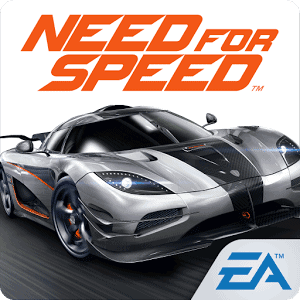 From the developers of Real Racing 3, here comes another one called Need for Speed No Limit‪s‬. What is the mobile version of the famous Need For Speed game? Based on the environment of underground street racing, you will get to ride with style. You can even earn the Volkswagen Scirocco R. Also, you will enjoy adrenaline-fueled driving and drifting here. In the competitions, you can knock down the rivals.
Important Features
There is a numerous choice for real-world cars from the best manufacturers like Lamborghini, Ferrari, McLaren, Koenigsegg, etc.

More than 2.5 million combos are fully customizable from Black Market and Mod Shop.

Up to 1,000 breathtaking races are waiting for you in this game.

You will need to ride against walls, in heavy traffic, through the speed Nitro Zones, jump, flip and more.

If you can achieve a bigger score, you proceed a step forward for one of the world's best cars.

A vault will provide you with the latest events and grounds with the Dodge Viper SRT10 ACR-X to prove your skills.
Pros: You will get a Lunar New Year wrap for a limited time. Additionally, in the Blackridge mob, you can achieve the Aston Martin Valkyrie.
Cons: The promotion sequence seems disappointing to some of the users.
8. Traffic Rider
---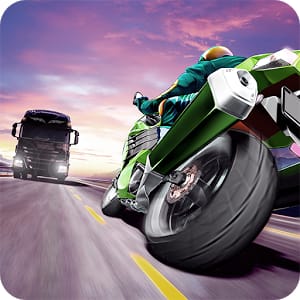 Aside from diligent tweaks to superb driving, Traffic Rider has a detailed environment in high quality. There are day and night versions alongside many gaming modes. You can compete on the online leaderboard to beat other players. Moreover, this game supports more than 18 languages. Eventually, you will receive tips to improve your driving style. And, you can always upgrade your bikes.
Important Features
Over 32 motorbikes are in this exciting racing game for iPhone, and you can pick any of them as per your wish.

There are more than 70 missions in the Career mode where you can take part and show your skill.

When you get a lot of experience, you will get acknowledgment with up to 30 achievements.

The whole game is designed in a first-person camera view so that the riding events are more real to you.

You will receive a bonus for overtaking traffic cars from a close distance when you are riding over 100 km.

Wheelies will bring you additional cash and scores.
Pros: You can drive the opposite way to get more scores and cash. Plus, a faster ride will help you to achieve bigger scores.
Cons: Control setup of this game is on one side, which can be a problem for some people.
9. Highway Rider‬
---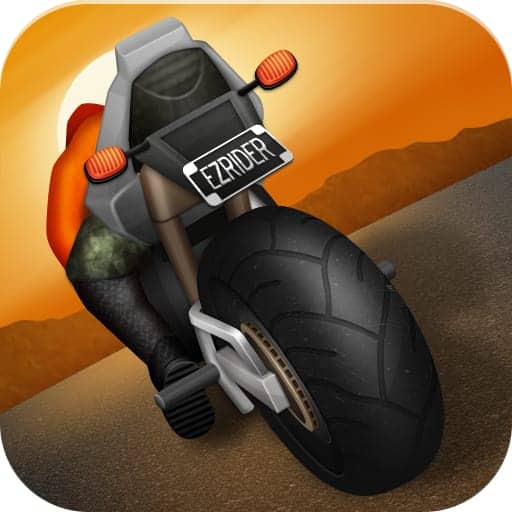 You can now enjoy the ultimate racing experience to the fullest with Highway Rider‬. It comes with tons of unlockable racers that you can collect. Also, you can zoom on the highways and escape the police cars if you speed up. Don't forget to avoid collisions. Close calls between trucks and cars will help you to build more points. Besides, this game is available without any cost.
Important Features
The game offers you 4 different highways for you to enjoy more variations in the rides.

You can initially drive with style when you collect more than 5 motorcycles from this game. And you should not miss any of them.

There are 5 different characters from which you can pick any that matches your personality.

Real-time multiplayer races are for head-to-head battles with other players.

Here, you can customize several things like wheels, bike paint jobs, and even engines.

This epic racing game for iPhone includes tons of boosts, and they will help you drive faster with more speed.
Pros: Highway Rider‬ lets you unlock the achievements as you improve your skills. Furthermore, you can share the dangerous wipeouts and crashes with your friends.
Cons: You may find the nitrous boost a little counterproductive.
10. GRID™ Autosport‬
---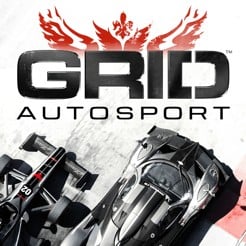 So, we have reached the final recommendation for the best racing games for iPhone. And I would like to close the list with GRID™ Autosport‬ by Feral Interactive Ltd. You shouldn't miss this game if you love to drive dashing cars. However, the cars and the routes are customizable in this game, and you can select your dress and other gears too. Eventually, this game provides very smooth control over the display, and you will definitely love it.
Important Features
Besides racing on the track, you have to repair the cars in this game.

You can choose cars from a selection of more than 100 cars.

Over 100 types of car circuits are also there that you can use to repair your cars.

You can buy cars from the premium collection and race with them forever.

Gaming scales based on difficulties are there to check your improvement.

This exciting game indeed comes with pin-sharp visual graphics and a realistic soundtrack.
Pros: This stunning simulation game lets you enjoy having a virtual car. Additionally, intuitive touch and tilt controls will give a real racing feel.
Cons: This game requires huge space to be installed, and it is around 6GB.
Our Recommendations
---
If you are a true gamer and love the racing genre, finding the best game from the list won't be a tough task in any way. But I also know that all of these 10 racing games are nearly equally compatible, and some of you will definitely get confused about it.
Well, for them, my suggestion will be CSR2, Asphalt 9, or Gear.Club. From my point of view, these 3 games have fewer flaws and the most dashing car collection. You can also try others as well—eventually, one thing I can ensure that none of these games will disappoint you.
Finally, Insights
---
Racing games have a separate gaming franchise. And if you are a racing game lover, no way, you can be happy with just one game. Initially, I have introduced you to the 10 most popular racing games, and hopefully, you will enjoy them the most. Now, it's time we depart for today. Make sure that you are sharing this content with your friends who are indeed looking for a racing game for their iPhone. And also, stay connected and blessed. Thank you.