Fighting games are always popular among gamers. Who has forgotten the pleasure of playing The King of Fighters on arcade machines? As a casual gamer myself, I love playing different types of games. Though I buy a lot of story-based games for my PC and console, in terms of mobile gaming, it's the opposite. I love playing action and fighting games on the go, and hence, I ended up testing a lot of fighting games for the iPhone and other Apple devices.
We all know how much the development of fighting games has progressed till now. In the 90s, we were happy seeing the cartoonish game characters in a 2D world. But now, the games have become much more realistic. You will see real-life physics simulated through the fighters inside the game. Anyway, iOS devices are no exception. With the introduction of the powerful chipset with integrated GPU, the iPhone and iPad can now handle such amazing action and fighting games.
Best Fighting Games for iPhone/iOS and iPad
---
The App Store contains roughly 1 million mobile games that are compatible with the iPhone and iPad. Although they are organized based on categories, it's difficult to find the type of games you are searching for. And, if you are searching for iOS fighting games, then it becomes much more difficult. Since I already know the pain, I decided to make your job easier. So, without further ado, here I am presenting the list of the best fighting games for iPhone curated entirely by me.
1. EA SPORTS UFC
---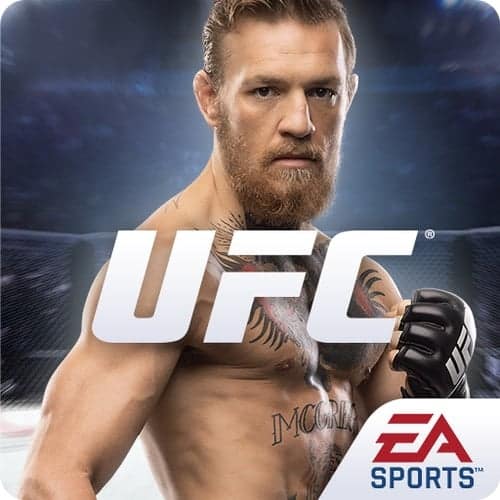 This is the official gaming franchise of Ultimate Fighting Championship, aka UFC. I don't need to introduce you to the UFC. This is a sensation among mixed martial art lovers. EA Sports became the licensee to build and distribute this game on different platforms.
The iOS version is superb, with realistic graphics and high frame-rate options. The key selling point of this game is the real-life players. You can choose from 70 popular UFC fighters and train them to become the ultimate champion.
Gameplay Highlights
The controls are very intuitive with different physics-based gestures.
The developers have included the signature skills of popular players in this game.
Apart from the main campaign, there are a lot of exclusive events and challenges.
You can earn and use the in-game rewards or coins to train your fighter better.
The fighter's skill customization feature has a lot of functionalities to fine-tune the gameplay experience.
Pros: This game is a must-have for UFC lovers who want a realistic fighting simulator. On top of that, the regular updates add up to the fun.
Cons: If your iPhone has a low-resolution display, you will not see the details and textures on the fighters' body.
Download
2. Mortal Kombat
---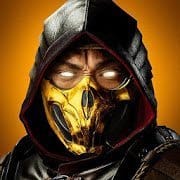 Mortal Kombat is a popular video game franchise of the 90s. Who didn't play any video games from this series in their childhood? Mortal Kombat is the iOS fighting game of this franchise that has brought a modern 3v3 battle with amazing graphics and sound effects.
Although the gameplay is modern PvP, you will get to choose from all the classic Mortal Kombat characters. Apart from the main campaign, you can go for the special quests to earn additional rewards.
Gameplay Highlights
This game features more than 130 Mortal Kombat characters to play with.
You can team up with up to three fighters to participate in a deadly battle.
The developers push new challenges at the starting of every week.
The moves and gestures are very detailed, with easy touch controls.
Sound effects and background scores are stunning with a realistic stereo feel.
Pros: The game performs well even on older iOS devices. The developers have nailed it while optimizing the game for this particular platform.
Cons: iPhone with a notch shows a thick bezel on the edges, which is somewhat irritating and ruins the joy of fullscreen view.
3. Marvel Contest of Champions
---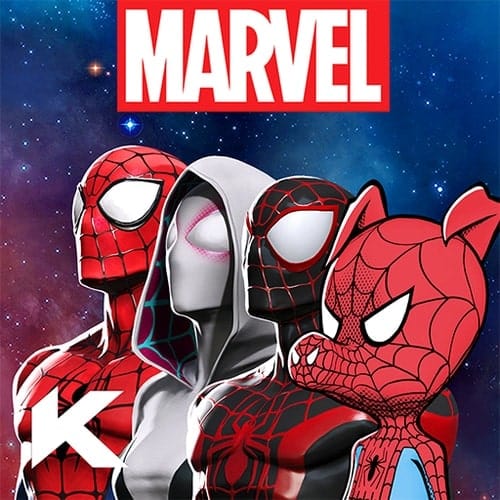 I am not going to debate on Marvel vs. DC Comics. However, I can safely say that even if you are a DC fan, you will appreciate the Marvel characters. So, what if you get to fight with all the Marvel superheroes in a single video game? Marvel Contest of Champions is the answer to that.
This is a fighting game for iPhone that will take you to that fantasy world of superheroes, and you can participate in the brutal battles to become the ultimate champion. On top of that, you can create a strong alliance with your real-life friends to defeat other players from all over the world.
Gameplay Highlights
The characters are well detailed that look almost like the actors of the Avengers franchise.
The players will be able to unlock the heroes and villains gradually and upgrade their skills.
There is a story-based main mission that will blow your mind with its strong plot and narratives.
The in-game quests are regularly updated with new characters and maps.
You will get to visit significant Marvel universe places like Wakanda, Avengers Tower, Oscorp, etc.
Pros: The game requires a lot of strategies. Besides, the action scenes are pretty realistic. You won't feel bored even if you have watched all the Marvel movies several times.
Cons: The game is designed so that it seems like the developer is pushing the players for in-app purchases, which is kinda annoying.
4. Real Steel World Robot Boxing
---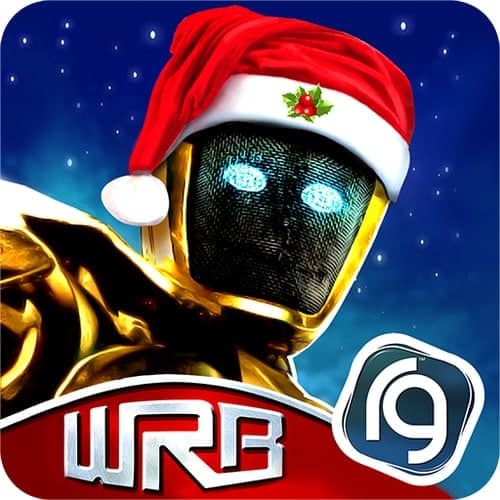 Real Steel is a popular movie franchise related to fighting, specifically fighting with giant steel robots. Just like the movie, this Real Steel World Robot Boxing will take you to the ultimate ring of bot fighting. Here you will get to fight with a collection of 58 different monster robots.
With more than a hundred million players, the multiplayer battle is super fun with real-time opponents. Not only that, you can build your very own robots with superior skills and customizations.
Gameplay Highlights of Real Steel World Robot Boxing
You can play in your LAN via WiFi and Bluetooth with your friends.
The internet-based multiplayer is great for PvP battles with other robot brawlers.
There is a career or main campaign for playing alone that will also sync among your devices.
You can put an artistic touch on your robots by painting them in your favorite theme.
The metal clanging, along with melodious background music, made it a treat to the ears.
Pros: There are different monthly subscription plans for additional in-game cons and benefits. This is a much better deal than individual purchases.
Cons: The in-game physics simulation is not perfect. Other games in this category are doing much better in this sector.
5. Shadow Fight 3
---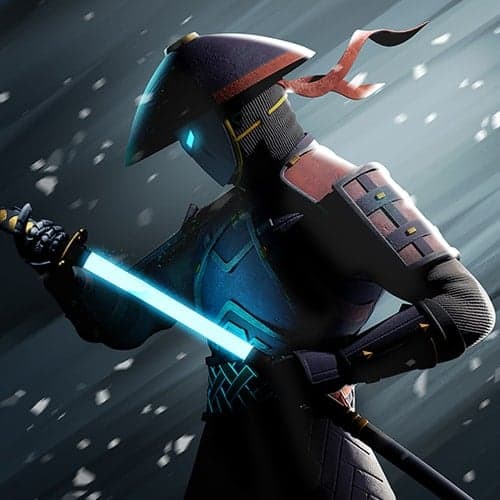 This is one of the best iOS action games with RPG-style gameplay. The specialty of this game is that it can be played even on low-end iOS devices without any lags and stuttering. This is because of the great optimization of the 3D characters along with other visuals.
Gamers can choose from a variety of armories and weapons to develop their style of fighting. Since the game uses artificial intelligence to control your opponent in offline games, it will not be as easy as you think.
Gameplay Highlights
The in-game map is huge even without any additional downloadable or online content.
It can be played offline, which is highly appreciable.
The main purpose of the developers was to deliver fun, and thus it doesn't need a learning curve to master the skills.
You can opt-in for the Shadow Pass subscription for removing ads and other benefits.
The users can participate in exclusive challenges that will help to progress in the game faster.
Pros: The package size is relatively smaller than other fighting games for the iPhone. On top of that, it's possible to progress to higher levels without subscribing to their Shadow Pass.
Cons: The story missions just a few. Again, the side missions are capped with a maximum of 4-5 missions if you are playing at a stretch.
6. Star Wars: Galaxy of Heroes
---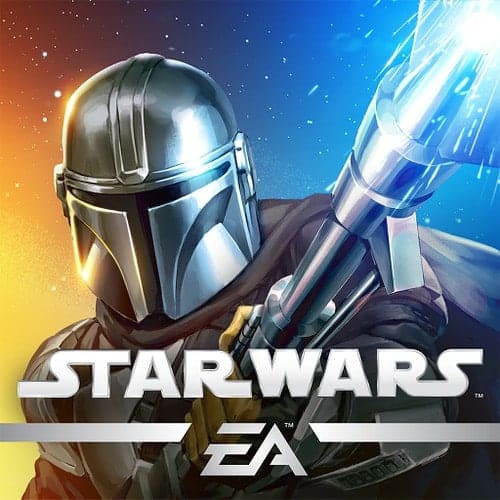 This is yet another RPG action game from the video game giant EA Sports. Although the game is based on the popular Hollywood movie franchise Star Wars, it got modern gameplay that you occasionally find in other games of this type. You can build your very own battle squad with the Start Wars characters and travel across different places inside the galaxy.
Not only that, there is a scope for arranging team battleships to go and fight some gigantic bosses. You can even manage and customize your guild while not fighting with another.
Gameplay Highlights
You can unlock and collect epic characters from the Star Wars universe to make your team stronger.
The players' skills will be upgraded gradually to defeat other skilled fighters in the PvP battles.
Spaceship battles are an excellent addition to this fighting game for bringing more fun.
The global leaderboard will track your progress against the other guilds of the game.
You can participate in the Galactic Challenges to earn keycards as rewards.
Pros: The Star Wars fans will get a lot of joy playing this game. Besides, it doesn't require your iPhone to be updated to the latest iOS version.
Cons: The progress is slower without spending money through in-app purchases, which is kind of frustrating since you are competing with real-time players from all over the world.
7. Dragon Ball Legends
---
If you are a die-hard anime fan, then I am sure that you are in love with the Dragon Ball franchise. This was one of the most popular media franchises in the 80s and 90s. The Namco has brought that nostalgia to the mobile devices as Dragon Ball Legends. Here you will get to fight with your favorite DB characters in an RPG fighting gameplay.
The graphics have an anime style retro vibe, but the 3D visuals and smooth animations will blow your mind. The storyline is also very addictive with adventurous missions.
Gameplay Highlights
The gameplay is card-based, just like Clash Royale and this type of game.
You can trigger different attack combinations and special spells during the fight.
The story and missions are based on the original anime, which is a plus point.
You can participate in PvP battles through auto-match and manually with your friends.
The sound design is state-of-the-art, along with the voice acting of the DB characters.
Pros: The visuals are low-poly that look like retro arcade games. Hence you will get smooth animations during intense fighting scenes, making it one of the best iOS action games.
Cons: Some people reported bugs here and there. However, I didn't find any issues while playing this game except for the costly in-app purchases.
8. Real Boxing 2
---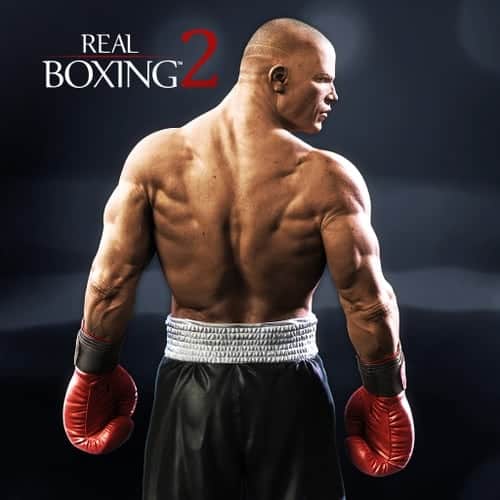 Real Boxing 2 is yet another fighting game for iPhone and iPad with realistic fighting scenes of a boxing game. The game is developed by Vid Games and received a lot of positive reviews from the critics. I was not expecting much from this game. However, to my surprise, Real Boxing 2 impressed me in every possible way.
From the graphics to the gameplay, the developers have done an excellent job. Gameplay-wise this game looks and feels almost like EA Sports UFC.
Gameplay Highlights
The physics is so realistic that you will feel every kick and punch.
There is a great story mode related to MMA fighting for single-player lovers.
You can design and apply your very own attack combos for knocking your opponents out.
There are a lot of customization options with special perks and powers.
You can connect with your friends to play an exciting real-time PvP match.
Pros: The developers have used the popular Unreal Engine 4, which has made it stand out against other games with its stunning visuals and gameplay.
Cons: This game requires an excellent internet connection with minimum latency. Otherwise, you may not compete with others.
9. THE KING OF FIGHTERS-i 2012 (F)
---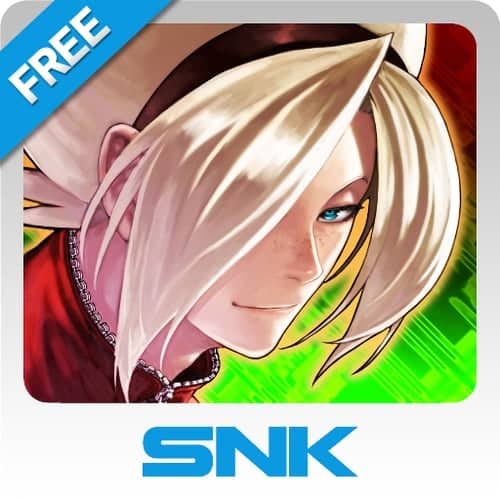 I mentioned this game at the beginning of this article. It's a legendary game. You will barely find any 90s person who hasn't played this game in childhood. The SNK Corporation has brought back this nostalgia into iOS devices. This is the free version that was released to celebrate the 20th anniversary of this franchise.
Anyway, the developers didn't recreate the game with modern features and graphics. They have just packed the original arcade version into an iOS package with the same old visuals and gameplay.
Gameplay Highlights
The LAN mode is great for playing with friends using WiFi.
You can choose from the original list of the 32 characters with different skills.
The joystick and 4 buttons control system is intuitive and feels like you are playing on an arcade machine.
6 different gameplay modes are suitable for playing alone for hours and hours.
You can perform various attack combos using just simple commands.
Pros: There are a lot of extra items such as illustrations, and you can buy and trade cards using the in-game points.
Cons: The graphics are a bit old-school, which might not be preferred by many gamers.
10. Injustice 2
---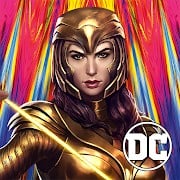 This game is for the DC Comics fans out there. As you can see from the name that the game is based on the Justice League. You are getting all the superheroes and supervillains from the DC universe to play with inside the game. Overall, the gameplay is kind of similar to the Marvel Contest of Champions, with some differences in features and game design.
You can play normal 3v3 battles as well as PvP with players from all over the world. Don't be afraid; you will gradually achieve different perks to make your characters stronger than before.
Gameplay Highlights
This game includes a lot of fan-favorite characters such as Batman, Superman, Aquaman, Joker, etc.
You can customize the appearance as well as upgrade the skills of the characters.
The chatting feature is great while playing on the team with your friends.
The visuals and cinematic sequence here and there added a new dimension to the game design.
You can participate in the in-game tournament named Champions Arena for more fun and intense battle.
Pros: The 3D physics-based gameplay is praiseworthy. On top of that, there is a strong storyline in the single-player mode.
Cons: If you want to progress faster, you will have to spend a lot. The characters are very costly inside the in-game store.
Our Recommendation
---
Most of the fighting games for iPhone and iPad in this list are based on movie franchises. So, if you are a movie maniac, then you can choose any of them. In that case, I will suggest you check out Mortal Kombat and the Marvel Contest of Champions. But if you want that realistic fighting simulation, then EA Sports UFC is the best choice. Some of you might even like to play a retro iOS fighting game like The King of Fighters.
Final Thoughts
---
All of the above games are suitable for both the iPhone and iPad. However, in terms of the older iPod Touch, you might face some compatibility issues. Don't forget that these are not fighting games for Mac, and therefore, you will not be able to play them directly on your desktop.
If you have liked this list containing popular action games for iPhone and iPad, then don't forget to share it with your iPhone user friend. You can also mention your favorite fighting game in the comment below to let us know. Happy gaming!