If you are a 90s kid, Arcade game shops must be one of your childhood fantasies. Undoubtedly we miss those days when the arcade game machine stimulated us like no other things. The graphics and sound effects of those games were not very much eye-catching, but that was like our dream for that time. However, if you are missing those games, you can just turn your Apple device into a whole arcade machine. Say how? Well, AppStore is full of arcade games for iPhone and other Apple devices. You can simply install some of them to try anytime you wish.
Best Arcade Games for iPhone/iOS and iPad
---
Out of all the arcade games for iPhone from the AppStore, we try a lot of games with good reviews. Despite having so many good reviews, some games just can't convince us at all. But we found some gems as well. These games just combination arcade gameplay with high definition graphics and a mood-changing sound experience. No doubt that you will get bored playing any of these games. So, first, check out the short details of these games and then decide which one or two you should try. All the best.
1. Angry Bird 2
---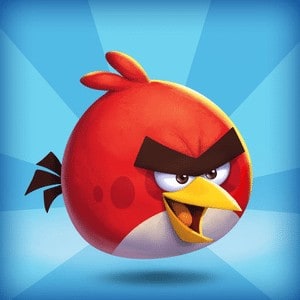 Don't tell me that you are not familiar with Angry Bird. The second version is even more popular for this game. You may know it as one of the most popular iOS games, but we tried the old version of this game on the arcade machine in our childhood.
Consequently, it is a very popular arcade game for iPad and iPhone, launched by Rovio Entertainment. Undoubtedly, most of you know what to do to play this game. However, you have to throw little birds to destroy the blocks and save the birds in the cage. Well, let's see more about it.
Important Features
You will have an unlimited number of levels with different modes.

A lot of birds are there, and each type is good for one particular ability.

The soundtrack of this game is the best part, and it became popular mostly for it.

This game will improve your intelligence because your pointing ability will only work here.

You can choose levels based on the mode of easy, medium, and hard as well.
Pros: It shows a leaderboard. Additionally, you can join a clan to meet other players around the world.
2. Eliss Infinity
---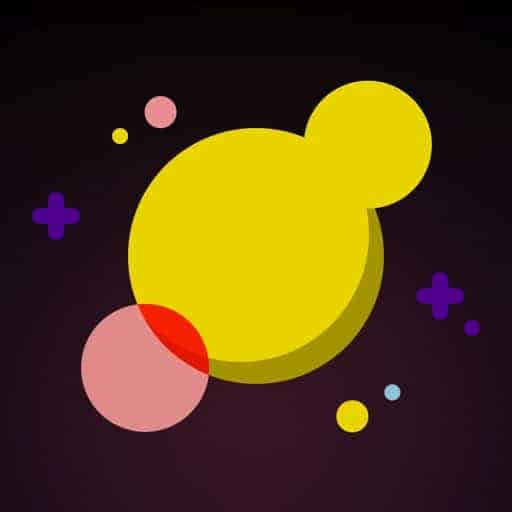 Of course, the next recommendation is Eliss Infinity that is brought in town by Little Eyes LLC. It is known as one of the most innovative arcade games for iOS devices because of its exciting game tactics. Here, you will have the power to control the planets of the galaxy. You can drag planets using your fingers.
Thus, you can fuse multiple planets, to sum up, making a giant planet. The bigger your plants will be, the more score you will get as a consequence. Seems interesting, right?
Important Features
You have to earn more and more scores to get a lot of power-ups.

Odyssey is the classic mode, and it is full of 25 different levels.

Spacebox is an exciting mode, and here you can generate more planets.

To boost your gaming mood, there are two exciting soundtracks with popular songs.

You can Synchronize this game with any of your iOS devices, evidently.
Pros: You can meet new people from the Universal League. Furthermore, you can accept challenges from other players.
Cons: For no reason, it often crashes. But it is very rare also.
Download
3. Overland
---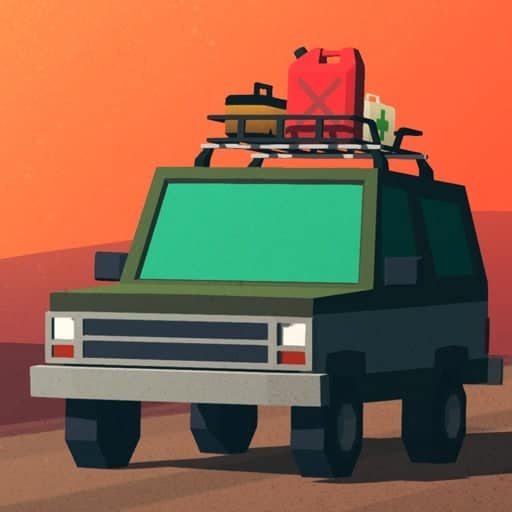 If you are looking for an arcade game with access to both iOS and macOS, Overland will be the best option. Finji brought this action-based arcade game for Mac and other Apple devices to provide you with mood-boosting game tactics and environment. A group of travelers will be under your supervision.
Clearly, you are the one to accompany them on the post-apocalyptic road-trip across the United States. One your way, you have to fight scary creatures and lots of survival issues. Can you save your clan?
Important Features
Your destination will be the West. Hence, you have to drive continuously in the right direction.

You have remembered to keep your vehicle tank full. Otherwise, creatures will catch you in no time.

Fighting all the creatures is certainly impossible. So, running towards the safe zone is the only way you can follow.

There will be closed shops on your way. And you have to collect all the supplies like medical kit, foods, water, fuel, etc.

You will find a lot of trapped strangers, and you have to save them too.
Pros: This game has a twist of simulation activities where you have to deal with all the tasks we generally see the hero in a Hollywood survival movie.
4. Sonic Dash 2: Sonic Boom
---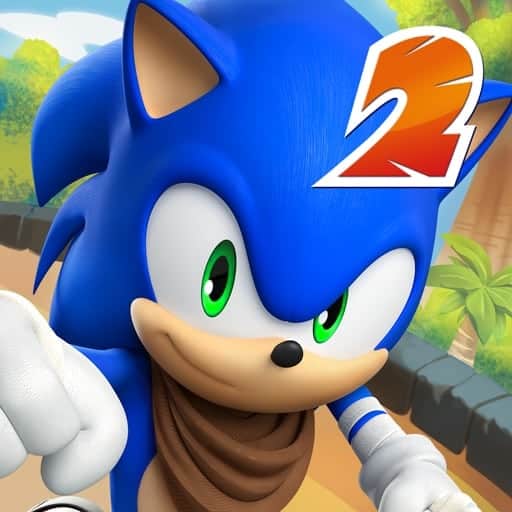 When it is SEGA, undoubtedly, it will be something else. SEGA is a prevalent gaming industry, and it launched an exhilarating arcade game for iPhone too. Sonic Dash 2 is the one I am talking about this time. The best part of this game is its graphics and colorful environment likewise all other games from SEGA.
However, in the mind-blowing 3D world, you have to run to complete challenges and find quests. There are different roles to play, and you can try it with Sonic the Hedgehog, Tails, Amy, Knuckles, and others.
Important Features
Try the New Team Play mode. You can race with three players at a time in this mode.

You can collect a lot of envelopes. As a consequence, you can run with a magical spirit.

You will meet new features and characters frequently.

You can earn XP and maximize your score. Thus, you can unlock lots of new challenges.

There will be variants of obstacles and Badniks. You have to conquer them too.
Pros: From the leaderboard, you can meet the most compatible players in the world. Furthermore, you can compete with them with your highest score surely.
Cons: The complete game is short, and it makes them bored.
5. Skate City
---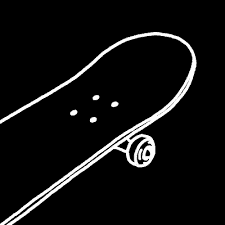 Skate City by Snowman is a great skating game that you can play on your iPhone. This game also works smoothly on iPad and Mac. If you love sports games and like skating, then this will surely give you a good time. It offers stunning graphics and visual effects. Players can enjoy beautiful locations such as LA, Miami, Barcelona, etc.
Moreover, these in-game locations resemble the same as they are in real life. Furthermore, this game also supports Apple compatible game controllers for players' convenience.
Important Features
Players will have a seamless gaming experience with its super-responsive touch controls.

This game features original soundtracks and adaptive sound effects, which change according to the gameplay.

It includes a lot of challenges and goals that players can join anytime.

Players can upgrade their skills and in-game items as they level up and gain points.

It allows the players to make changes to their game character as they want with options for hairstyles, gender, etc.
Pros: New players will be able to learn about the gameplay by accessing the included tutorials. It comes with built-in recording and capturing facilities for quick gameplay sharing.
Cons: Some players found the gameplay too hard for them.
6. Card of Darkness
---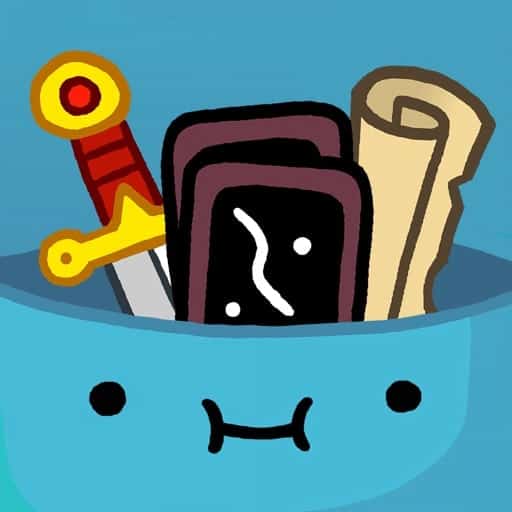 Check out Card of Darkness by Zach Gage, a classic arcade game for iPad. It truly features unique gameplay with an interesting story. This game is all about choices and choosing different cards. All the graphical contents of the game are handcrafted.
Players will enjoy a different kind of adventure as they eliminate monsters, cast spells, discover old mysteries and save the game world as they play cards. You will like it's a colorful yet minimalistic game interface. Moreover, this game also provides complete access to Game Center facilities.
Important Features
This game is suitable for players of all ages and does not require any prior knowledge of cards.

It offers around 8 different environment settings with tonnes of obstacles and challenges.

Players will be able to discover and unlock up to 100 rare cards eventually.

It features approximately 5 main bosses, and besides, the game is always updating with lots of new content.

Players can indeed use various kinds of weapons, in-game items, and gears as they progress in the game.

It also provides daily and weekly quests that players can play to win huge rewards and in-game resources.
Pros: This game is a masterpiece of hand-crafted animations; furthermore, the unique settings make it even more appealing to a broad range of gamers. It supports Apple compatible game controllers as well.
7. Crossy Road Castle
---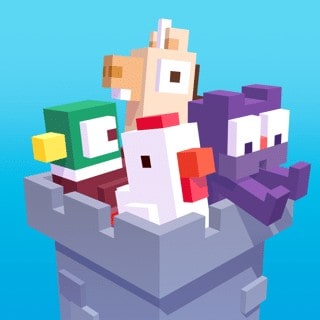 HIPSTER WHALE has launched another new multiplayer arcade game for iPhone and iPad, renowned for its thrilling task. Well, right now, I am talking about Crossy Road Castle. This exciting game is full of fun, and you will have a great time playing with your family members or friends.
Besides, the control of this game is super easy, and all you need to move left or right or challenge your friend to reach the highest peak of the endless spinning tower. There will be different levels, and each run will offer an individual adventurous journey. Let's check out more about this game.
Important Features
To enjoy the game further, there will be an option to unlock across Chicken and friends, and you can dress up your character in silly hats.

In the gameplay, you have to knock out an oversized angry eagle.

You will be offered new towers and new characters to bring more thrilling action.

This game can be played with or without an internet connection.

Game controllers enable you to connect yourself with other players on single or multiple devices.
Pros: The game has added a creepy carnival tower to boost your gameplay. Additionally, after every 10 levels, the players arrive in the rest area, and there, they can barter 100 coins to get an extra-life heart.
8. Sociable Soccer
---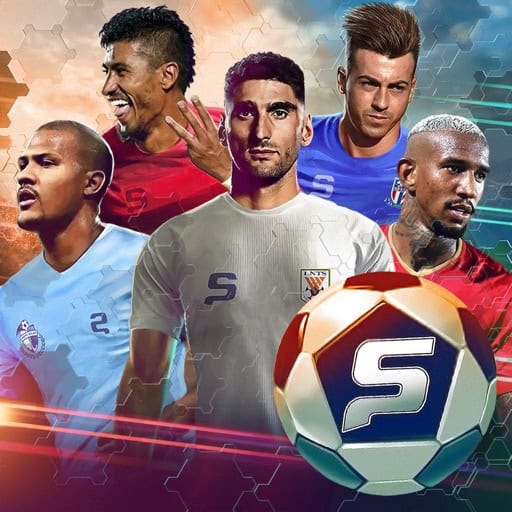 Meet Sociable Soccer, a multiplayer and arcade-style football game where you can enjoy the breathtaking real-time soccer game on a virtual device. You can choose any dream team among 25,000 upgradable player cards. The simple interface of this game is the best part here.
It will help you to take control and win 100 trophies while traveling in the soccer area. This exciting arcade game for Mac is accessible for all kinds of ages and can be played against friends, foes, and so on.
Important Features
You will find a bigger chance of goal scoring and Multiplex gameplay.

The graphic design and the sound quality will give the thrill of the real world of soccer games.

This mood-boosting game offers 25 matches to make each day counted.

There will be a rich option of over 1200 teams along with 29,000 players.

You can enjoy this game anytime, anywhere because it is playable with both offline and online modes.
Pros: The game has brought a change, and now it enables a better goalkeeper, movement, variation, animation, and so on. Plus, to be a club captain, you have to win the race, and with Club Clash mode, you can choose a better opponent for you.
9. Pilgrims
---
Let's check out a free to play arcade game for iPhone called Pilgrims. It is a classic gem with an interesting storyline developed by Amanita Design s.r.o. You can run it smoothly on iPad and Apple TV too. The gameplay is widely accessible, and anyone can enjoy it without any prior training.
Moreover, its classic and retro style graphics make it even more appealing to a wide range of users. Pilgrims offer a rare kind of adventure where the players will roan around the map and interact with numerous in-game characters.
Important Features
It offers intuitive and interactive gameplay.

You will like the hand made artworks and exceptional sound effects of the game.

This game uses original music and instrumental sounds specially created for this game.

It includes a lot of different tasks and goals to fulfill.

This game is made so that it can be played multiple times without any monotonous vibe.
Pros: Players will be able to acquire more than 45 achievements. It supports popular game controllers and includes full support for Game Center facilities.
10. Guildlings
---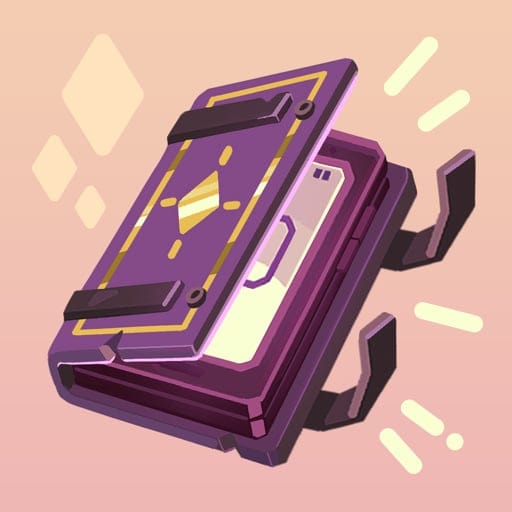 Now we will see the last recommendation for today; it is known as Guildlings by Sirvo Studios. This game works flawlessly on the iPhone and iPad. You will love the touch responsiveness of the game. It requires at least 1.3 GB of free space and offers beautiful animations and visual effects.
This game features huge landscape settings, which the players will explore and interact with numerous characters. Therefore, it is about going on a quest with your in-game friends or guild members for glory and eventually saving the game world.
Important Features
It offers a universe of magic and WiFi, a unique kind of in-game settings.

Players can communicate with their guild members and interact with other in-game characters.

The player plays the role of a leader who has to lead his or her team through obstacles.

It offers numerous exotic locations, such as temples, ruins, wrecked ships, etc., for exploration and gaining in-game items.

The combat system of the game is very versatile, and the character up-gradation processes are very logical.
Pros: It integrates all the facilities of the Game Center, where users can access their achievements. You can use guild master magic, which gives unimaginable powers in the game world.
Our Recommendation
---
If you spend a little time checking the short details of these stimulant arcade games for iPad and iPhone, you must notice that there are games from various genres. If you are looking for the best arcade games for Mac, then try Overland or Sociable Soccer. Action game lovers can try Overland.
If you love adventure, Sonic Dash and pilgrims will be the best option. Football lovers can try Sociable Soccer too. And Angry Bird or Guildlings will save you from your boringness. If you wish to go back to the previous time and try the old-time arcade games for iOS, you can try any game from the list. None of them will disappoint you for sure.
Finally, Insight
---
When you were kids and went to arcade game shops, you had so many restrictions regarding money, time, parents, etc. But now, the shops are in your hand. You can just install these best arcade games for iPhone, iPad, or any other iOS devices and try them anytime, anywhere.
But don't forget to let us know which one you try and how you feel about it. Other readers must be motivated by your first-hand recommendation, and also, it will lead us to encourage us to work hard. Thank you a million folds for staying just beside us in this hard time.