We all know that no other game can be more interesting than the classic board games when we enjoy it in person. But we can only cherish our nostalgia of enjoying the board games with our childhood friends but never get the opportunity to do so. It's because of our busy schedule and not being near our friends. However, if you are very much fond of those classical multiplayer online board games, you can still enjoy them in different ways. Different online board game launchers have their own websites to enjoy these games, just like you did years back.
Best Online Board Games, Multiplayer Game Lover's Must-try
---
No doubt that the number of online board games is quite a few. But still, we have to be picky while choosing the games for different reasons. Basically, we planned to select the websites that contain no harmful issues for the users. Additionally, we check the sites, again and again, to see if the gameplay is perfect and the number of players is satisfying.
So, after hours of research, we end up listing the following games. Check out the important details of each game and select the one that suits you the best.
1. Diplomacy
---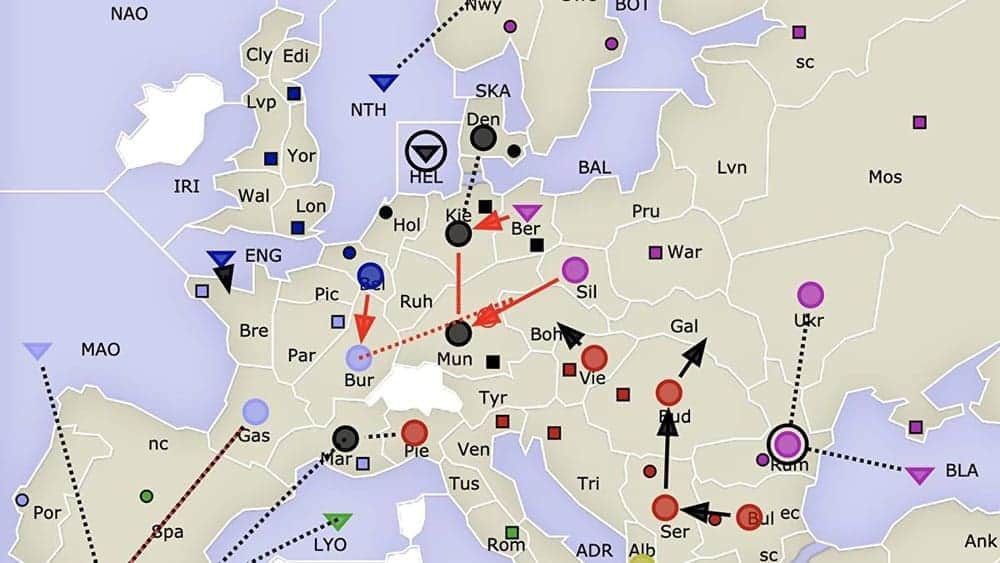 Let's start the discussion about the best online board games with Diplomacy. It is plotted in the 1950 era. The actions of this exciting multiplayer game are completed in a strictly confidential way. The gameplay is full of betrayals as you never know who your real friend is and the traitor. Here, you will enjoy the chance to roleplay as an early 20th-century commander. In addition, you should understand and take part in political conspiracies as well.
Important Features
In this game, you have to guide your European nation to achieve victory.

The goal is to conquer the map and go ahead to capture more land.

It would be best if you teamed up with other players in order to battle against the rivals out of the region.

A Backstabber provides different gaming experiences as you can apply the various approaches.

The social strategy will give you a glance at how well you are playing the game.

When you need to interact with others, you can 'press' communications.
Pros: If you are playing online, the timeframe will increase up to weeks from minutes. Again, you can enjoy the online counterpart in this game.
2. Catan Universe
---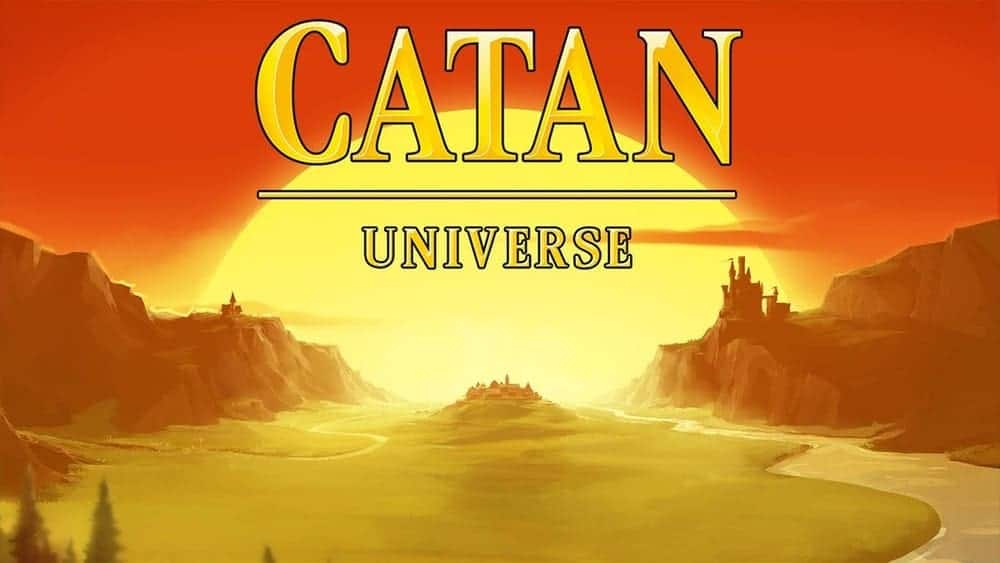 Catan Universe is another addition to this board games genre. You should not miss this game if you enjoy the classic trading style. Your game will start after finishing a journey when you will arrive at an island called Catan. The most convenient part is that it comes without any cost. Therefore, you have to keep fighting with another explorer for owning those land areas. When you prove yourself here, you will become a part of the community.
Important Features
You can initially challenge your friends and family members or computer opponent to play with you.

At the Duel, you are free to access the mood-boosting card games as well.

This online game will support both your PC and phones, wherever you enjoy.

For beginners, there is a tutorial to guide you through the gaming process.

Here you can play with more than three friends at the matches.
Pros: All the advance extensions are included in this game. Besides, the realistic graphics make you feel like playing on an authentic gaming table.
3. Codenames
---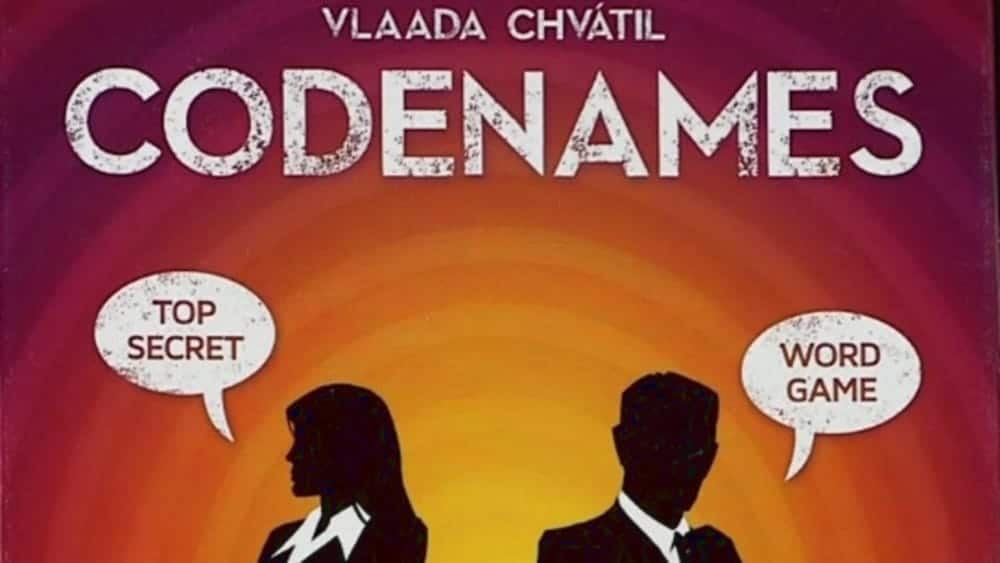 You can now recall back in 2015 as Codenames came out. Czech Games Edition released it in the official browser app. This online game is similar to a party-style board game. It initially consists of word packs along with picky phrasing. Usually, players are divided into two groups labeled red and blue. You can create a room by pressing the button. Here, you can track earlier clues as well. In addition, the game helps to improve a person's concept identifying ability and language skills.
Important Features
You can simply play with another player in the Duet mode and spin-off.

There is a variety of bonus packs, and you can win any of those.

This game is available in multiple languages so that you can enjoy it in your own native tongue.

Your friends can join you in the room via the game link.

A spymaster will give you a clue, or you can join yourself as a spymaster.

You can indeed work together with a team to guess a correct word from a grid of 5×5 cards.
Pros: If you can guess several words with only one word, the chance of your winning increases more. Plus, the game has a clean interface that makes it more fun to play.
4. Dominion
---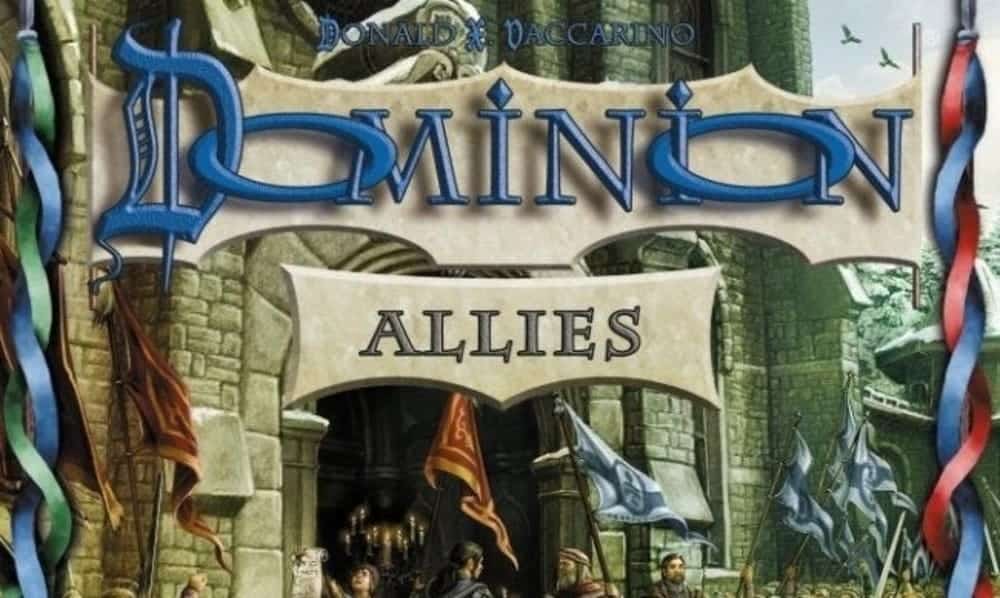 Dominion started its journey a long ago, and surprisingly enough, until now, it is maintaining its position higher after more than a decade. The theme is of this game was designed in the medieval period.
The game is enjoyed by both new players and classic players. It lets you customize a lot of options according to your preference and replay anytime you wish. Different cards provide various abilities with them. Here you can check out the card database and mark the card you recognize.
Important Features
This game initially begins with a mini stack of cards so that it is easier to deal with.

It is indeed available with 500 cards, and you can pick any 10 from 25 kingdom cards.

As time passes and you build up your deck, each turn will get you new cards.

The stronger cards you store, the more points you achieve in this game.

You can buy extra powerful cards when you spend more money.

There are six types of cards included as a base set. Cards can have a mix of various kinds.
Pros: Not only can you make tables with your friends but also you can personalize them. If you like or dislike specific cards, you can select them too.
5. Keyforg
---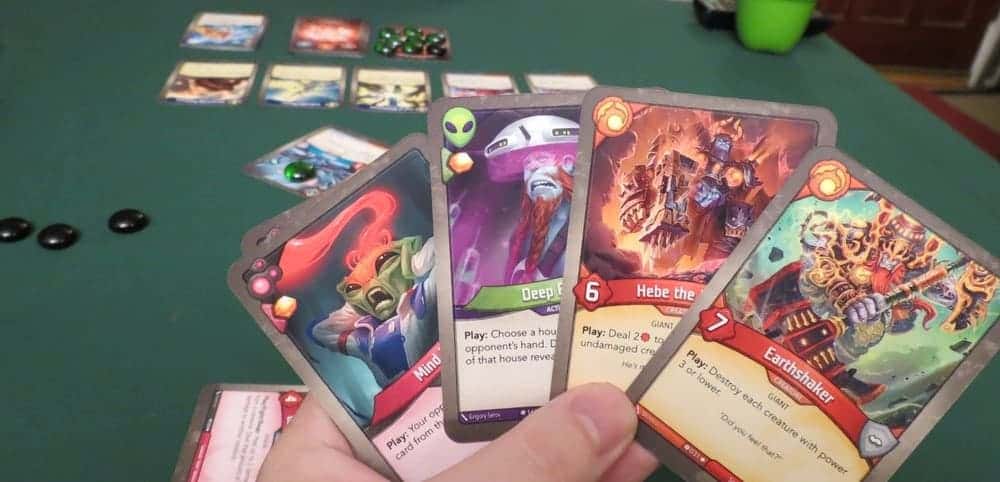 Likewise, the other best online board game, Keyforg, has some exciting features to attract players. It lets you import decks, and you will get a chance to observe how others play so that you can learn different tactics from them.
Here, you can play with anyone from around the globe online. Players can register in the Master Vault app. Other online board games require the players to spend from their minimal resources, whereas this game provides cards as many as needed.
Important Features
In the beginning, you will get a set of cards that are not customizable.

Each set is programmed by an algorithm so that there are never the same two decks.

You have to race with other players in order to mold three keys.

Before that, you need to collect amber and utilize special abilities.

When you attack the monsters of a rival team, they slow down.

Every deck is comprised of three factions or houses in this game.
Pros: Whenever your turn comes, you can select one house. From your house, you are free to play cards up to no limits.
6. Drawphone
---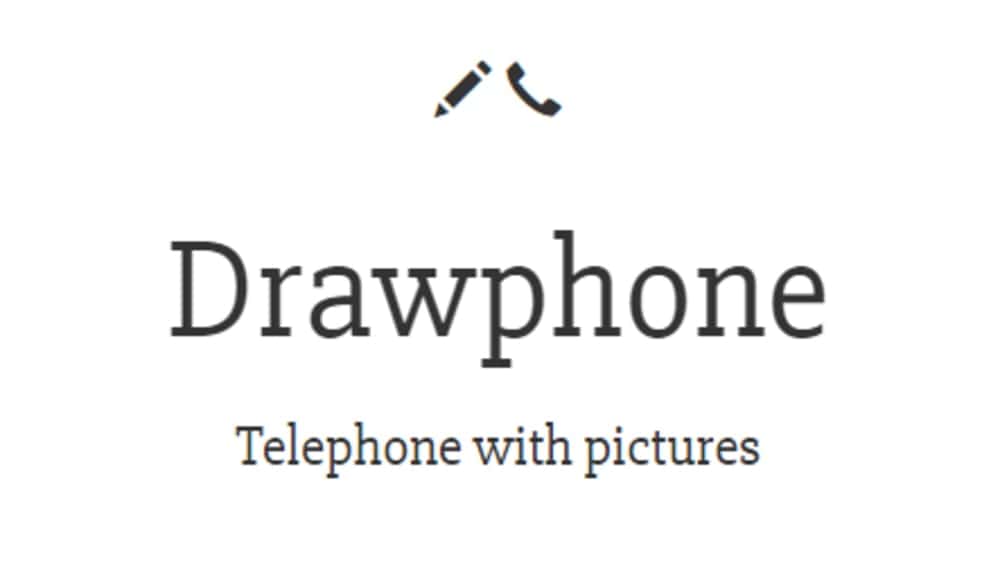 The app Drawphone features a mobile-friendly version of famous party games. This is free of cost, and you can enjoy it without the tension of points. Just like the name suggests, the game is all about drawing. It is similar to the old telephone game where it used to be a person conveying the message to another in the ear. At last, after everyone has guessed something as a clue, the answer is revealed to all. This is how exciting this game is.
Important Features
When you start to play, you need to draw the given the word in a figure and then hand it over to another player.

On the other hand, if the previous player already drew anything, you have to form an opinion of what is drawn.

Here, your guess turns out as a clue for the next illustrator.

The game is initially supported with any web browser and device.

Whenever someone makes a misinterpretation, the game becomes funnier.

Any of your friends and family members can join with the code you provide.
Pros: You can indeed play with as many friends as you wish because there is no player limit. If you are totally new to this game, there is a guide to help you to understand the process.
7. Android: Netrunner
---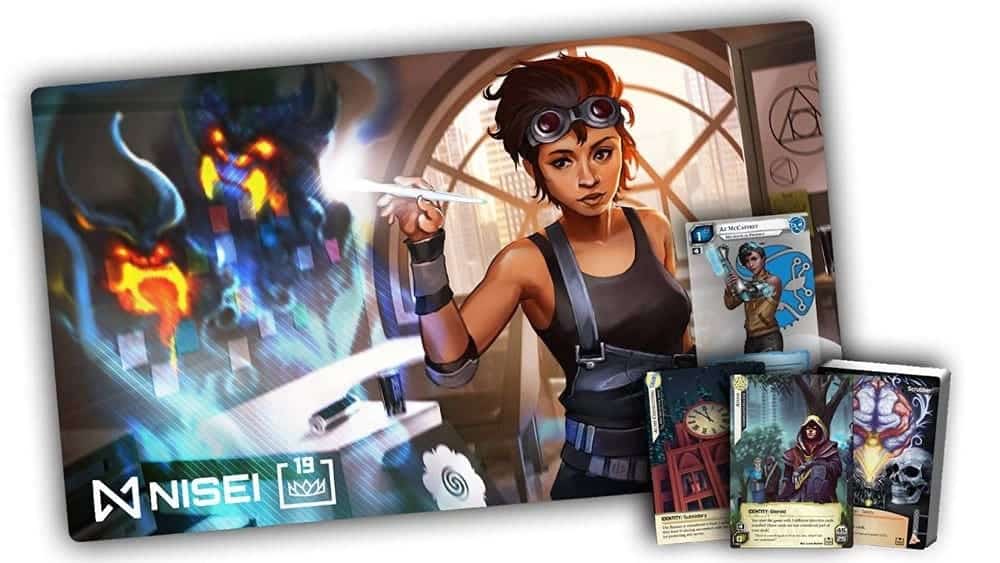 It has nothing less than the other mentioned best online board games. If you are already familiar with card games and enjoy playing in person, Android: Netrunner is a perfect match for you. No need to worry about the new players as you can simply adapt to the way of playing and rules. The plot is decorated with the theme of the dystopian future. Above three copies of a same-named card are not allowed to own by a deck.
Important Features
Here, you get the opportunity to set up digital decks from the full list of cards.

The two-player mode is full of fun to play with another player.

There is a variety of other formats available to play anytime, anywhere.

Organized play includes exciting tournaments to join there.

You can initially play as a hacker named "the Runner". Or as a corporation named Corp in this game.
Pros: In order to win, you will require seven or more points. In addition, the agenda has a value of about seven or more points.
8. Board Game Arena
---
Board Game Arena is a self-explanatory name with a clean and user-friendly interface. It is a turn-based game where you can enjoy up to 175 games that are full of excitement. Some of the games are very popular titles nowadays, and some of those are all-time classics.
Here, you can even voice talk with other players. Moreover, there are interesting characters and abilities to use. You can unlock new abilities and characters with time. Ultimately, practice makes you better here.
Important Features
In the library, you will find a bunch of board games to enjoy.

All the games have automated rules that guide you on what to do and what not.

Any web browser and the device will support the game.

More than 42 languages are available such as English, Spanish, Italian, and so on.

The games are totally free to play, and you can enjoy them with any of your friends from around the world.

You can customize a lot of things like speed of play, frequency of turns, etc.
Pros: There are two modes, Ranked play and Training mode, to pick any as per preference. Additionally, you can text anyone without zooming in.
9. Secret Hitler
---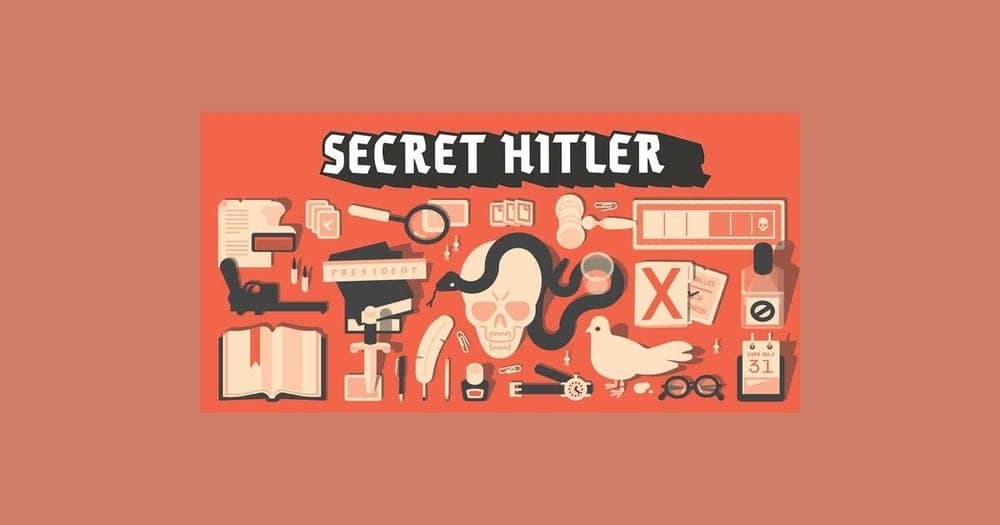 The name might sound a bit out of the way, but Secret Hitler is definitely a fun game to play. Similar to its name, this historical game starts in pre-WWII time in Germany. The fascists are hidden and secretly try to assassinate Hitler.
They put up their best effort to bring down the liberals from achieving too much power. In the same way, the liberals make a great effort to make the governmental powers more strong. Let's check out how to deal with this game.
Important Features
There are two teams which are the fascists and the liberals.

Both of the teams have the right to vote, and the game needs a minimum of 7 players.

A vote can either pass or dismiss a law that stands against or in support of fascist policies.

At each round, it will select two players as president and Chancellor.

The main focus you need to keep is on the debate and discussion of the gameplay.

If you want to play with your friends or a total stranger, you can simply start.
Pros: The game continues until six fascist policies or five liberal policies are approved. But, the fascists can win if Hitler is appointed as Chancellor after the approval of the three fascist policies.
10. Forgotten Water
---

Let's head towards the final recommendation, and we chose Forgotten Water in this place. Undoubtedly, it is a different pick amongst the best online board games. When you start playing, you will feel like you are on a fantasy pirate adventure.
The more you explore, the more you will get to know the magical story. It is not like the other pirate stories where everything feels dark. Here you will see a bright environment to interact with each other. It can be described as a cheerful mystery to unfold.
Important Features
A player works as a moderator to take care of the resources and different tracks in the game.

Webcam lets you see exactly where your ship is on the map at the moment.

Every player has to get a particular player sheet which is available for free.

The player sheet provides an idea of a character's story and attributes as well.

The whole game is plotted in a huge area divided into a total of five scenarios.

Up to 30 fantastic locations are waiting for you to discover.
Pros: The continuously changing weather of the gameplay will definitely amaze you here. Also, there are different chapters and islands too.
FAQ
---
Q: Can I enjoy the online board games without installing the app?
A: Yes, you can enjoy many online board games without installing the app by the developers. Basically, there are real-time multiplayer board games that different websites offer. People around the world love these games as they can play together anytime, anywhere.
Q: What is the best multiplayer online board games?
A: Diplomacy, Keyforg, and Dominion are the best multiplayer online board games you can try. All these games have classic board-like gameplay. The website system is minimalist, and you can enjoy them in multiplayer mode. Additionally, they are free to enjoy, and you can directly play them from their official websites.
Q: Is the board game websites harmful to my device?
A: No, most online board game websites are not harmful to your websites. Thedon't't have any sort of virus and harmful elements. But you can have to watch advertisements before and after you are playing.
Q: How can I invite my friends to enjoy multiplayer online board games?
A: Inviting your friends to enjoy different multiplayer board games together is fun and exciting. Most of the games showcase a button to share it via different social media. And you can use it to invite your friends and play together.
Finally, Insights
---
Once you start playing online board games on the mentioned sites, there will be no way to go back. All these games are quite exciting, and you can easily get addicted. So, if you want to enjoy your leisure with something exciting like you did in your childhood, just try out the games listed above. Also, share your experience of playing the particular game and help other visitors to select one. Thank you for your time.