When you feel bored doing monotonous work every day, you need a break. If you want to refresh your mind. Playing games is one of the good choices for changing your life pattern. But today's game is so professional. High-resolution, first-class storyline games demand high-end computer specifications and enough time for game over. If you are not a game addict but refresh your mind by playing games, I recommend you play the best online browser games, of which most of them are free. You don't need high-end computer hardware, high-speed internet connection, just open the game on your web browser and start to play. Make fun, enjoy your time and kill your boredom. 
Best Online Browser Games
---
There is plenty of strategies, action, puzzle, sports and role-playing games on the internet. Both free and paid versions are available. But if you do not want to spend a single penny for playing a game, you can do it. There are lots of free browser games that you play with your friends and family for free. Here I have sorted the best 20 online browser games which you enjoy much more.
1. Sparta: War of Empires
---
If you are a strategy game lover, you must have played or heard the name of "Age of Empires," the most popular strategy game Microsoft develops. "Sparta: War of Empires" game story graphics is not far from "Age of Empires".
Its set is based on the wars of ancient Greece. In this game, you rule your city. So, you protect your city from armies of Persian Empire attacks. Sparta: War of Empires is developed by Plarium. Besides, it is free to play online.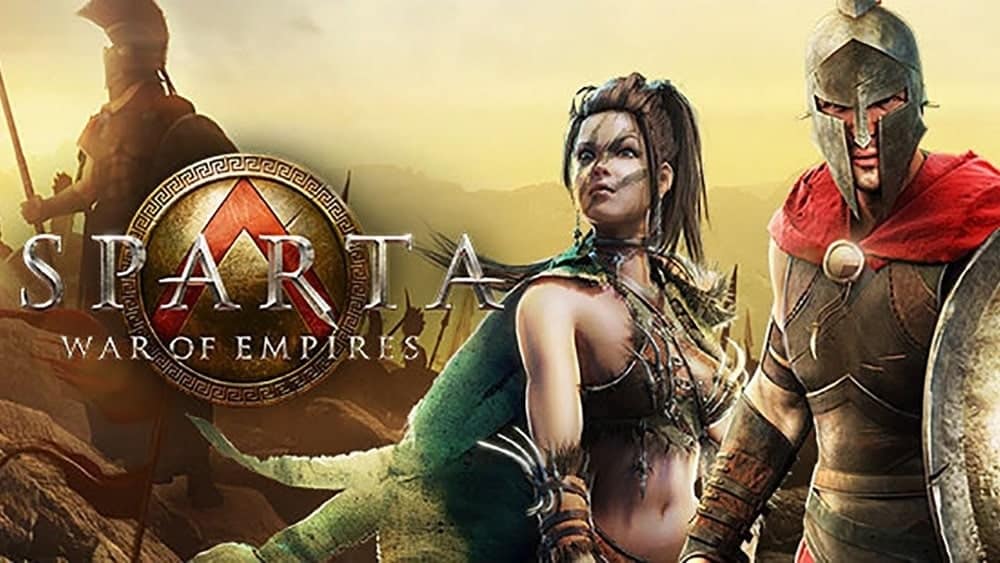 Key Features
High-quality audio and visual effects.
Basically, it's multiplayer online games. Here you set your strategy and tactics to build your city in real-time with multiple online gamers.
Besides, this strategic gameplay emphasis on PvP focus.
In real-time, you become the anchor of historical, legendary Spartans. That's amazing.
Earn premium currency via quests.
Pros: Impressive graphics and great AV.
Cons: The game interface is clutter. If you collect an element, you need to pay for it.
Play Sparta: War of Empires Now
2. Cut the Rope
---
Cut the Rope is a physics-based puzzle game which is developed by the Russian entertainment company ZeptoLab. This award-winning gameplay is inspired by the comedy series Om Nom. Basically, this is an addictive game.
It has lots of levels. You need to feed the little monster by overcoming many challenges. However, Cut the Rope is one of the best brainstorming online browser games. Enjoy this game for free.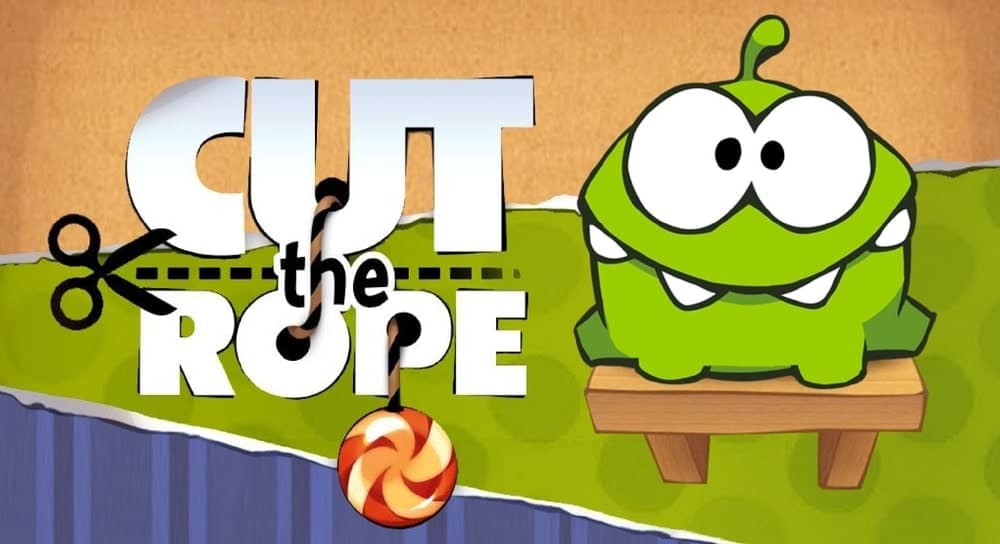 Key Features:
Every level comes with new challenges and excitement. This gameplay has 425 exciting levels. So play unlimited times.

The game graphics are so fantastic.

You enjoy superpowers.

In addition, you become fun of the adorable characters.

Not only make fun with Cut the rope but also learn physics and apply it.
Pros: Well-decorative, exciting logic puzzle gameplay. Though it has lots of levels, you are never bored to play.
Cons: Highly addictive but less learning session in this gameplay. In addition, so many ads and in-app purchase push-button appeared on the screen.
3. Spelunky
---
Spelunky starts its journey as a PC game developed by independent developer Derek Yu. Released its freeware version in 2009 for Microsoft Windows. Now it has developed an HTML5 version. So you can play this game online. Basically, Spelunky is unique classic gameplay where the gamer enjoys old-style action-adventure exciting journeys with new fun and challenges in every level.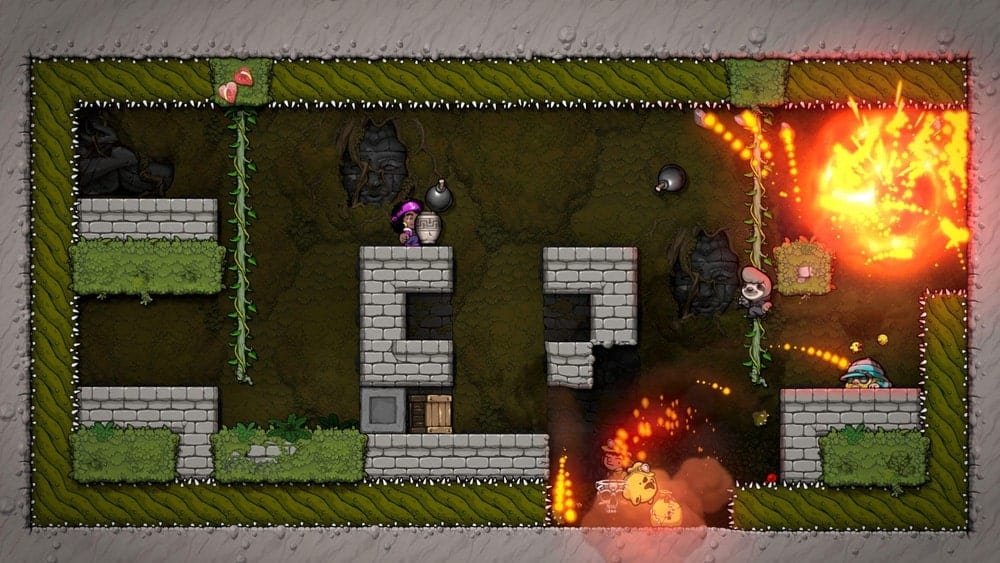 Key Features:
Every level comes with destruction and danger. You need to understand and make quick decisions to live deeply!

Besides, every day a new challenge is generated for the Daily Challenge, and you get a single chance to complete this challenge.

Feel too hard to complete the level? Do not worry. 20 squishy explorers (though 16 need to unlock) are waiting for you to achieve your goals.

Your life is always in danger. A single mistake, you are going to die. But every time you learn the mystery of Splenuky, how to work. So every moment is a learning curve for gamers.

As it is a multiplayer game. So you can play with your friends and families. At a time, four people can play together.
Pros: You can play with a local co-op. Besides, you can earn many items to survive.
Cons: The gameplay is difficult for simple people.
4. Powerline.io
---
Do you remember the popular snake game on old Nokia phones? Profusion Studios has developed Powerline.io inspired by the snake game. If you love snake games, you must love this game. In this online browser game, replace a classic snake with a neon snake. However, the game rules are almost the same. You need to eat cube to grow your snake size but beware of running into another snake or your snake.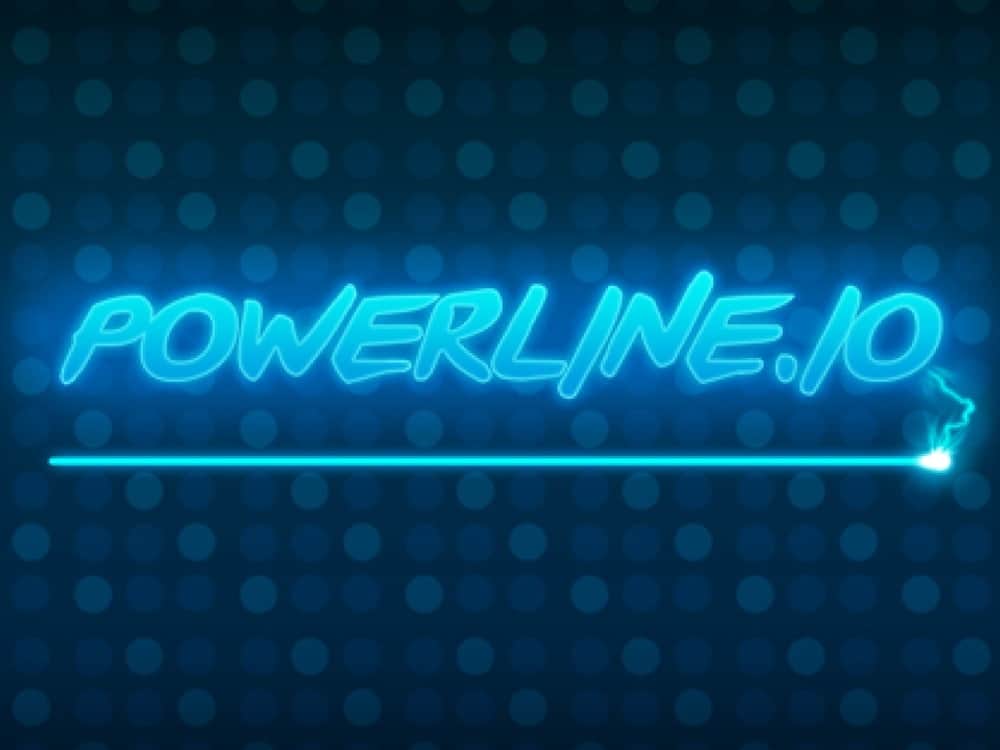 Key Features:
It is a multiplayer game. So you join the online community, fight to destroy others, and collect energy crystals to get bigger!

Keep fighting to collect energy crystals to grow. If you are top of the leaderboard, then you become the electricity king!

When you reach certain scores, then you can unlock chat messages. Using this chat option, you communicate with other Powerlines.

At the bottom left corner, the timer lets you know how long you are alive.

Speed is crucial for gameplay. The faster you run your powerline to close other powerlines, the more you earn to boost your snake size.
Pros: Highly addictive and exciting gameplay.
Cons: When a snake grows big, it sometimes hits your face to tail, and you die. It's annoying to kill myself!
5. Pokemon Showdown
---
If you are a fan of the Pokemon series, you love this game for sure. Build your own team randomly and battle with others. Basically, it is a Pokemon battle simulator web-based game. It is a free open source that Zarel creates, but they have many contributors to develop these game levels and graphical interface.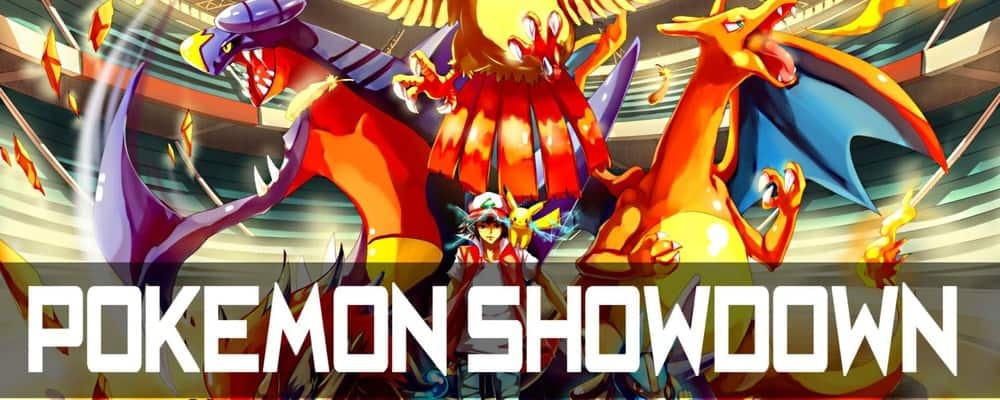 Key Features:
Pokemon Showdown is a browser game to play with friends. So you can connect with many gamers online and battle with them!

Besides, Pokemon Showdown is the first battle simulator where you can enjoy fully animated Pokemon.

It is fully customizable. So you can customize background, avatar, animation, and chat preference according to your requirement.

The beginner guide is very helpful in adapting to the game rules quickly.

You have the option to choose from many formats to play this game.
Pros: There is no age limit. This game is for all ages. Undoubtedly everyone loves this game.
Cons: If your game is locked, you can not change your friends. That is quite frustrating.
6. Gartic.io
---
Well, let's introduce to you another game for everyone is Gartic.io. This is basically a Pictionary game. Just guess what is drawing on the screen. This is a good choice for brainstorming and making fun. Draw, guess, and win. Very simple rule. It is also a multiplayer game. Ten people can join per room at a time to play this online browser game.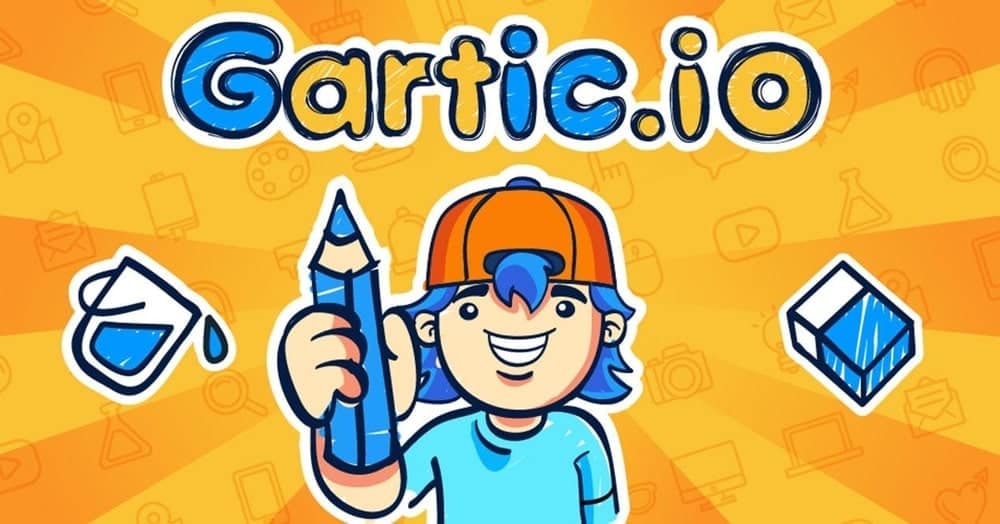 Key Features:
Very simple rules in this game. One person is drawing, and another person guesses what is drawn.

There is a hit feature that helps the players to guess the right answer.

A chat box is included with this game to contact other players.

It supports many languages. So join the worldwide room and play with multinationals.

Moreover, you can create your own room and invite 50 friends by sharing your link to join the room.
Pros: This is a super addictive game. Easy to play.
7. Slither.io
---
Slither.io is another snake game like Powerline.io. This is most popular in both Android and iOS. Once, it was awarded the most downloaded apps on the App Store. Besides, this game also has a web browser version.
In 2016, Steve Howse launched Slither.io. It is still the top popular game since launching. Slither.io is a multiplayer online game. The game strategy is very simple but exciting is to grow snake size by eating small orbs of light and other snakes.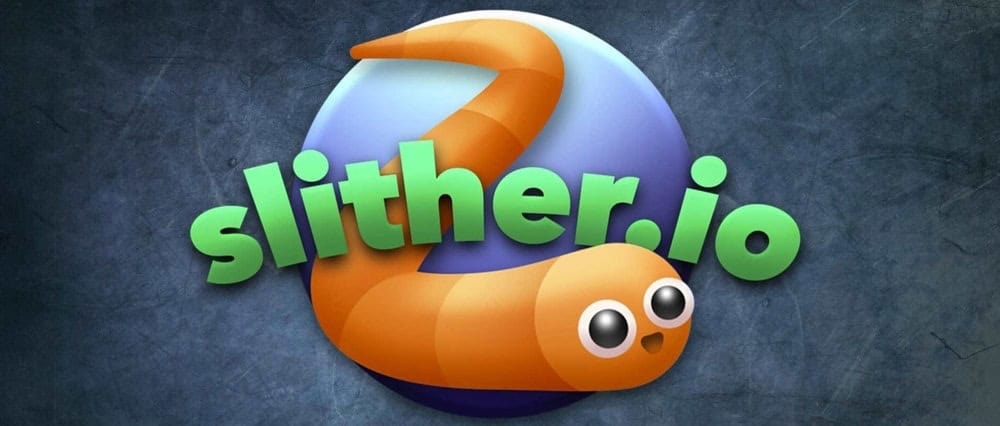 Key Features:
The game has 16 default skin colors. When a player joins the slither server, skin color is randomly chosen.

Besides, you can customize your skin with your unique design concept.
Moreover, you can use boost mode, and within a few seconds, you can grow your snake size giant. But make sure that you have good skill to move your snake fast; otherwise, your snake will die.

In Slither, anyone can kill anyone. So the platform is always fun and exciting for you.

You can share your game score in your social media profile.
Pros: Easy to play. No age limit. Anyone can enjoy full race time in this gameplay.
Cons: No background sound in the game. So it feels empty without sound. Besides, there is no chat option in the game. 
8. Threes
---
If you are a fan of puzzle games, then Threes is a good choice for you. Basically, it is a number puzzle game. Pretty simple to play but hard to master. Android, iOS, web browser versions are available to play. Just move your left, right, up, and down keys to combine numbers. This game is also developed by three independent developers Asher, Greg, and Jimmy.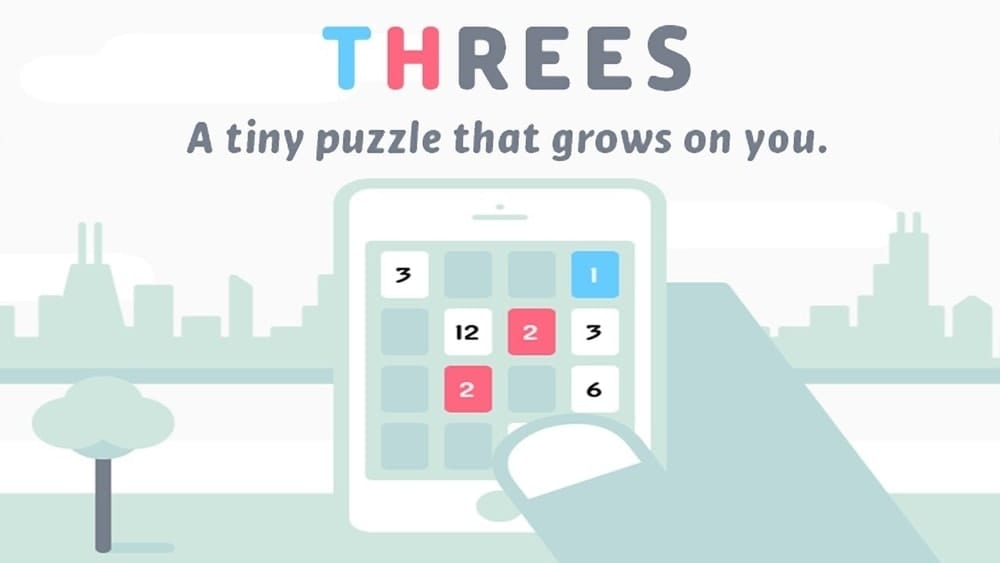 Key Features:
There is a 4×4 grid in the gameplay board. Swipe the number grid to combine addends and multiples of three.
Background sound play is mind-blowing. Not only do you play the game, but you also enjoy a beautiful soundtrack.
Every move is important for gameplay. So endless the game is exciting.
You need to unlock 13 characters by combining tiles. The task is tough but addictive.
Bright colors on the board make the game more enjoyable.
Pros: Easy to learn. Quickly learn how to play and increase scores. Besides, the background sound is really cool.
Cons: Sometimes, you experience a crash and freeze the board.
9. Prodigy
---
Prodigy is a highly impressive educational game. Basically, this is a math game. More than 90 million students, teachers, guardians, and math lovers enjoy Prodigy. Playing this game improves not only math skills but also boosts your confidence. This is a multiplayer game. So you can play this online browser game with your friends, family, and global people. It is full of fun and challenging gameplay for everyone.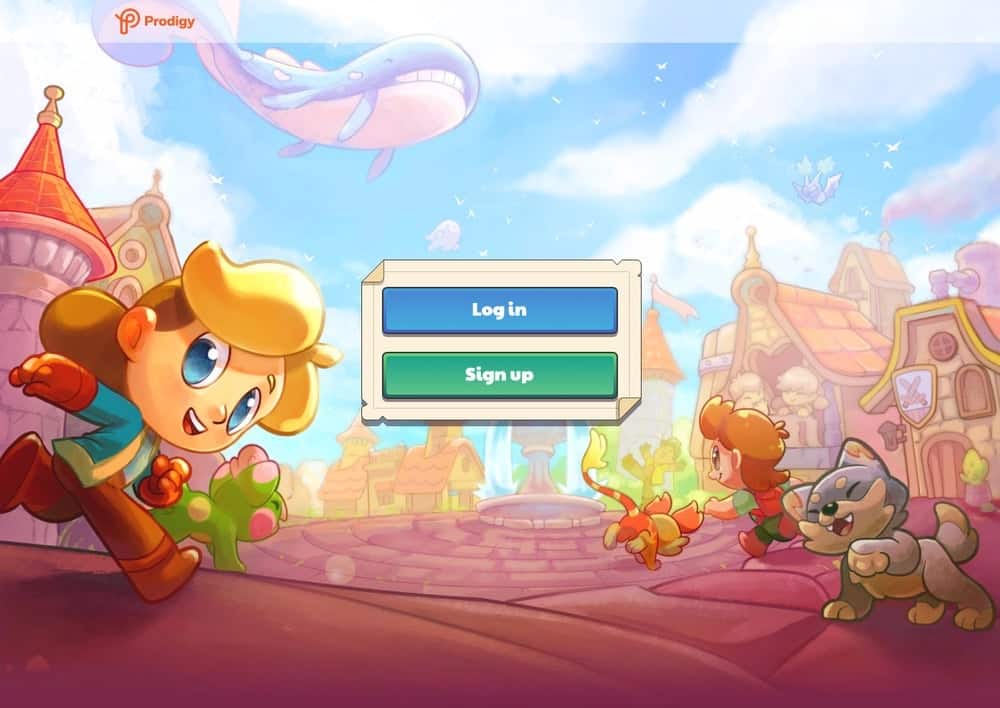 Key Features:
In the recent Covid-19 outbreak, a Prodigy is a good option for students to continue learning from home. This game helps parents and teachers to encourage children to learn positively.
Win reward by exploring the world and completing quests. So you not only improve math skills but also increase general knowledge.
Every player can create a custom character to represent them as a player.
Prodigy world map consists of five elemental zones. Each zone has a unique story, mission, and quests. So every time, you feel the adventure to complete the mission.
When you finish a level, you collect reward points and outfits which help you to battle in the next levels.
Pros: Learning with fun is best matched with Prodigy. This innovative gameplay helps children to improve brain skill.
Cons: Though it is free for all. But you need to buy a premium membership for accessing exclusive items for solving math.
10. RuneScape
---
Love fantasy? Then, you must love Runescape. In 2001, British video game developer, Jagex Limited, released Runescape. Interestingly, after two decades still, game addicts now love Runescape because of its fantastic story and graphics.
In 2013, the developer released a new version of Runescape with an updated interface and high graphics. It is also the most popular multiplayer game. So join Runescape, start your journey at the Sixth Age of Gielinor and discover a fantasy world.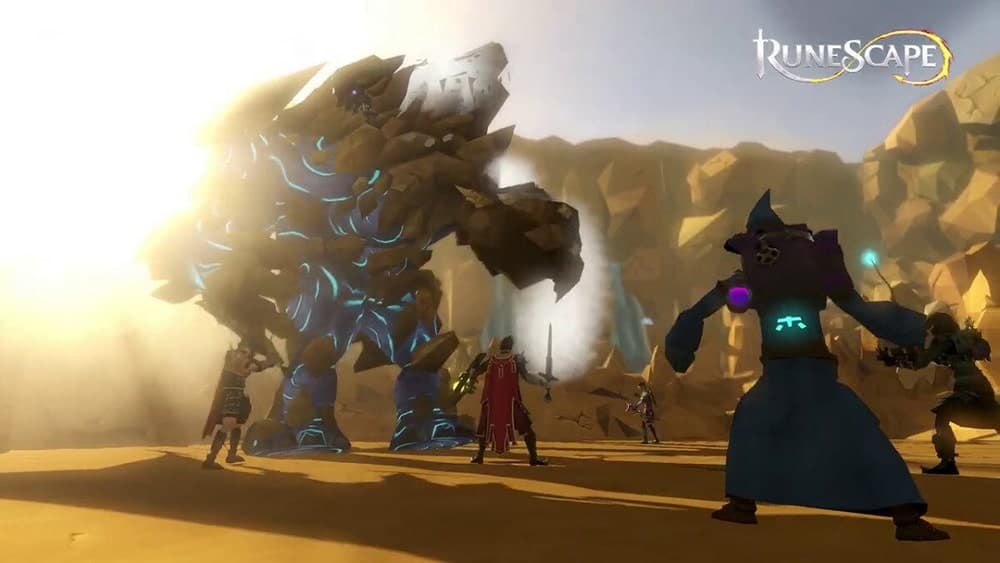 Key Features:
Freedom to play. No game rule for play. Explore the world with your friends as you like and choose your warrior, wizard, farmer, or cook what you like.
This is a never-ending game. Already incredible 20 years go, but still, gamers love to explore the mystical world of Gielinor.
You can make friends, but sometimes you can rotate as an enemy. You may enjoy Geilinor's many faces, from good friends to deceitful villains. So your fantasy never ends.
Enjoy cross-platform features in this game. You can enjoy this game both on PC and mobile.
Basically, it is a semi-combat real-time game. So this game test the player about how to apply their combat skill.
Pros: Join the Runescape community and enjoy Runescape independent developers team live streaming and game ideas. 
Cons: Though it is free to play, it offers premium content for getting more thrilling content, unlocking additional skills and quests. Basically, without premium membership, you don't enjoy the actual thrill of Runescape. So it pushes you to buy premium.
11. AdventureQuest
---
The name lets you know what type of game it is! Yes, let's start fun action with AdventureQuest. This is a single-player RPG game. In this gameplay, you need to create a character matched with your personality and choice. For example, you can choose ninja, wizard, fighter, or from top of characters.
This online browser game contains magic powers and many monsters. Participate in quests. The more you win, the more you become stronger, the more you progress to the next levels.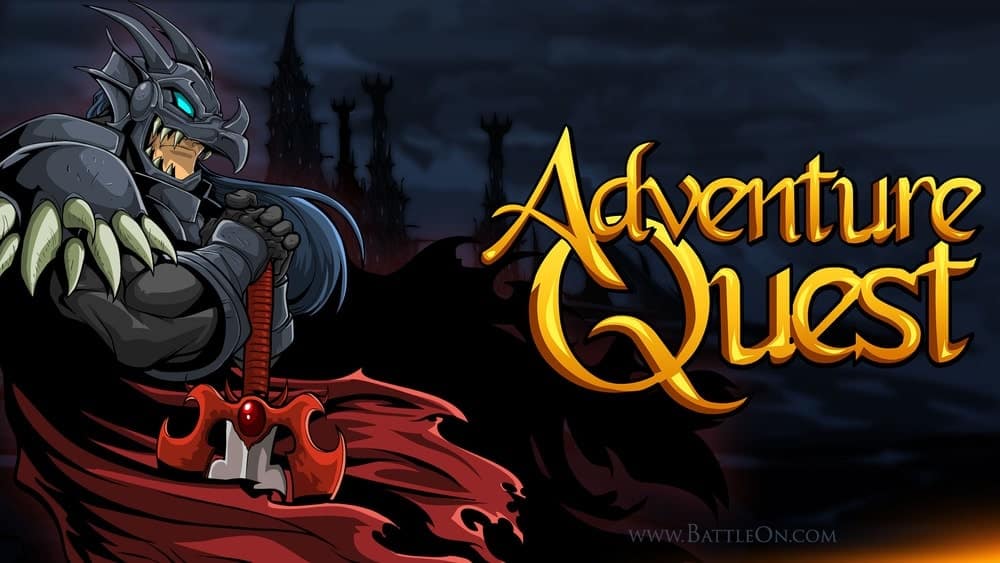 Key Features:
Every Friday, new weapons, monsters, quests, and events are released. So you never become bored. Every Week you introduce new characters and new challenges.

No need for a high configuration device to play this game. Though it is a flash game, you can play it anytime, anywhere. Just you need to install a free flash player.
Though it is a single-play game, you can create a group and battle in real-time.
You can customize your character at any time.
Play creates the storyline! Every week the developer releases a new plot based on player feedback. So keep exploring the game action and change the world as you like.
Pros: The developer offers to play the game free. They never push you to buy premium. But you can upgrade your account to support the developers and unlock tons of items.
Cons: Sometimes, you experience bugs.
12. Neopets
---
Do you love pets? If your answer is YES, then you love Neopets also. It is a web browser game first launched in 1999. After more than 20 years, Neopets exist because of the continuous contribution of customization. It is a really appreciated job done by the Neopets community and developers team. Basically, it is a virtual pet shop. Pet lovers join the Neopets, own pets, and virtually take care of them by using neocash.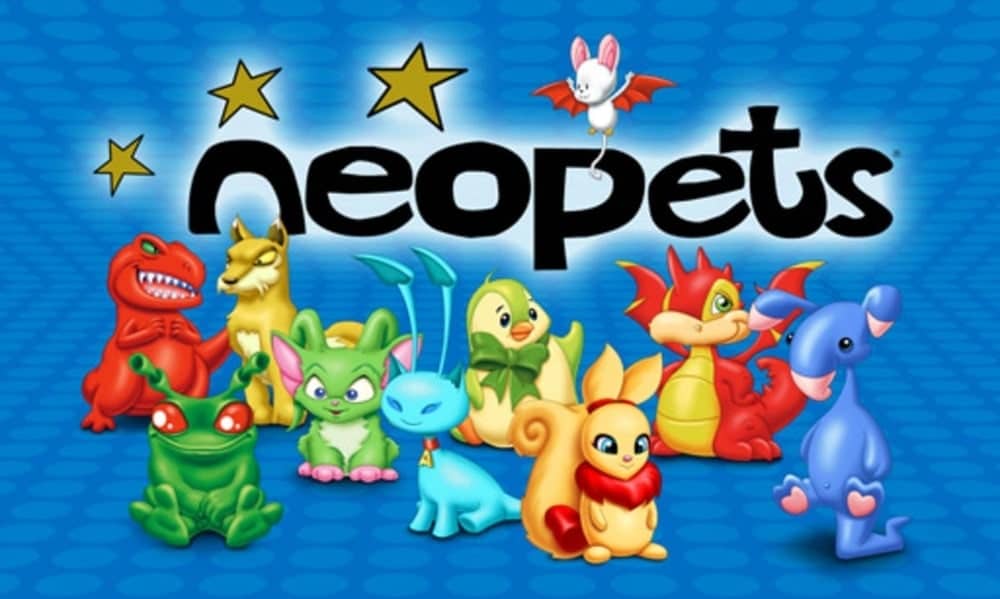 Key Features:
Every week it is updated. So every week, Neopets players get something new.
Neopets is available in multiple languages. More than 10 languages are supported by Neopets.
The Neopia can communicate with Neopia around the world via Neoboards, Neomail, guilds. Moreover, they interact with each other.
The developers regularly arrange events and contests that engage Neopia to take on new challenges.
Smartly utilize both HTML5 and flash to provide an excellent real-life experience for game players. So players enjoy better graphics with less configuration requirements.
Pros: It is not a traditional game. Who loves pets? They are addicted to Neopets because it feels just like caring for real pets. 
Cons: It's a money grab site. Many items are overpriced, which is unacceptable.
13. GeoGuessr
---
Start the journey around the world and take on challenges to recognize your surroundings in various corners of the world in GeoGuessr. Basically, it is a geographic online browser game where you discover the location using "Google street view".  A Swedish IT consultant Anton Wallén developed this game. However, it is free to use. You could access all features of GeoGuessr free, but you need to pay Google to view a better world map. This super addictive and engaging game.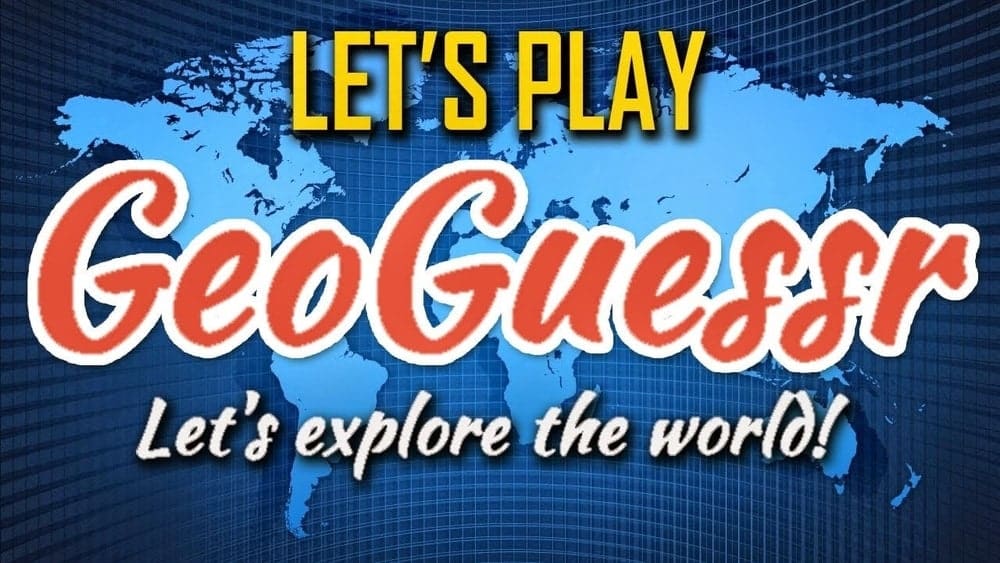 Key Features:
In battle mode, the gamer needs to find out the other player's location. Then, the player can randomly join a room to take challenges or invite friends to play.

If you want to earn a special reward, then you need to participate in daily challenges set by the developer.
Learn about country boundaries in GeoGuessr. Take challenges to figure out the country location with friends or random players. The top perfect guess earns top scores and wins the session.
Pick a single country and try to recognize the recognized place of the country. The more accurately the player does it, the more points they can earn.
GeoGuessr is also a learning platform. You earn points and learn the language, road signs and enjoy virtual traveling experiences in the world.
Pros: It is a simple design to navigate. Easy to learn and unlock many maps to discover the world.
Cons: Sometimes map view is not clear. Moreover, you need to buy a premium platform because its free version has limited quality maps. 
14. Hexar.io
---
Hexar.io is just another snake game, just like Slither.io and powerliner.io. But the basic difference from other snake games is that the gamer has to collect blocks in the territory. Though it is a multiplayer game, other players also do the same job in their territories. So you try to grow your snake size in your territory and never hit your opponent's head. If you do it, then your game is over. So always beware of every move.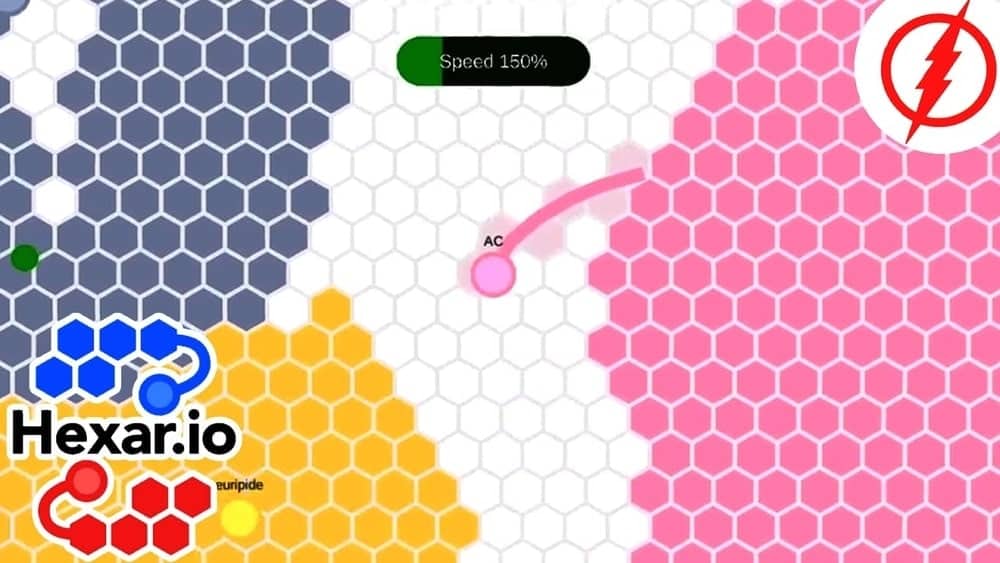 Key Features:
You can customize your avatar skin and your base!
Capture blocks and defend your territory.
Do not forget to collect green circles to speed up your move.
The more you grow your snake size, the more domains you earn. Moreover, you become superhex by acquiring the entire map.
The game includes 100+ missions. So much thrilling is waiting for you.
Pros: The bright color of the blocks makes it so attractive to play the game. Simple but addictive game. Anyone becomes a fan with this within a few seconds.
Cons: Because of bugs, sometimes provide misleading instructions that lose your game. 
15. Zombies.io
---
Well, this game is only for zombie lovers. Zombie games mean lots of actions, RPGs, adventures. Zombies.io meets all requirements of zombie game lovers. The main objective of this game is to survive as long as possible. SideQuest develops this zombie game. You can play online for free.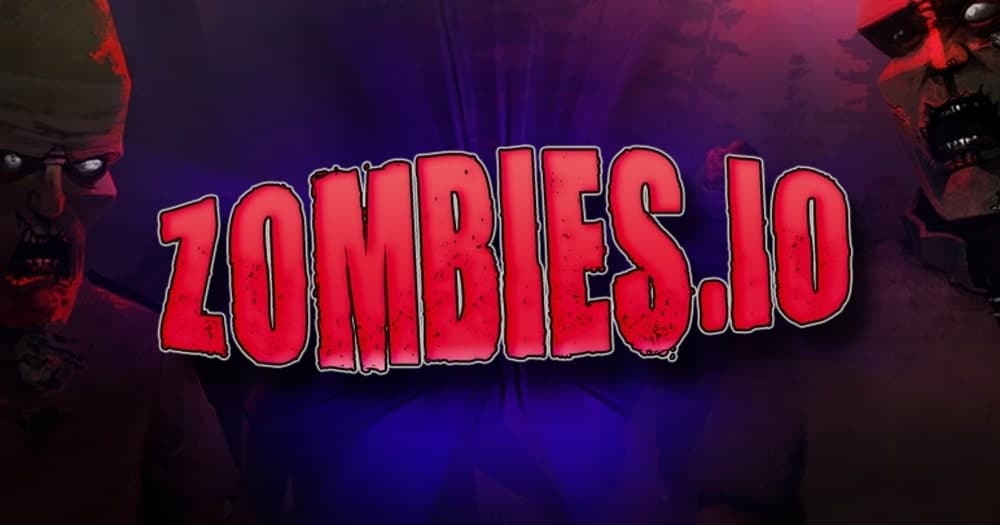 Key Features:
This game tests your RPG strategy thinking.
The Rules are simple but surviving is difficult.
The more you kill zombies, the more you make your city zombie-free.
Collect coins to build the windmill.
The game graphics are actually quite good.
Pros: Great time killing game. Refresh your mind with adventures.
Cons: No more weapons to defeat zombies. Most of the weapons need to buy which is really shocking.
16. Biome.io 3D
---
The rules of Biome.io 3D are very simple. Eat as much as you can, but beware of being other's meals. This is an addictive free online browser game to play for all ages. One Ton Games develops Biome.io 3D. The developers have three servers room to play. However, you can pick anyone and battle with global gamers.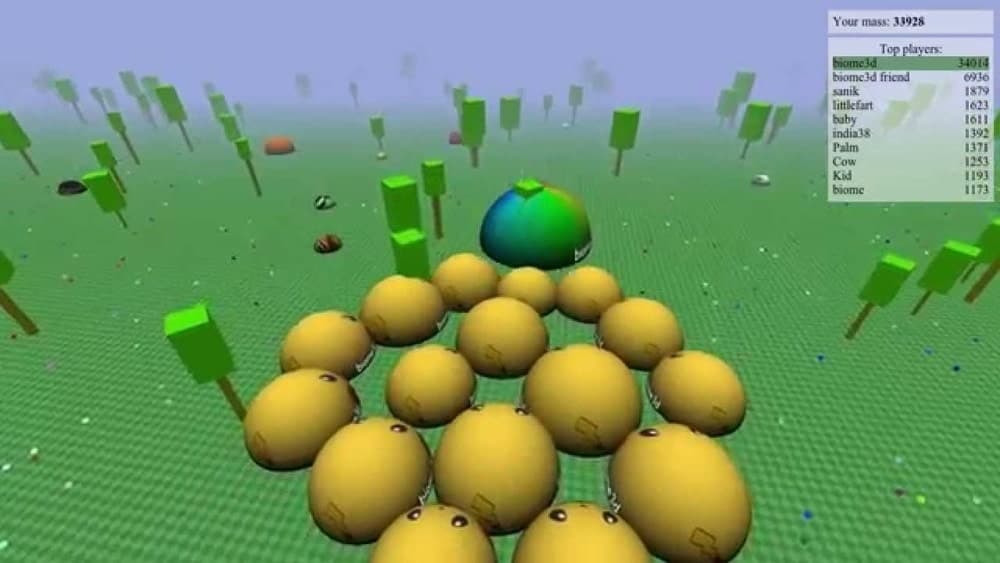 Key Features:
You can customize your skin.
Though it is a real-time multiplayer online game, so global gamers are being competitors.
As it is easy to play, you become addicted and become greedy to be the world's top scorer within a few seconds!
To be a top scorer, you need to eat your rivals by protecting them from your rivals' eating.
Biome.io is completely free. No hidden charge is here.
Pros: No glitches and resetting problem. So you do not have to worry about losing your points.
Cons: The game graphics are quite boring. Moreover, only a limited number of people can play this game online at a time.
17. Hole.io
---
Hole.io is a multiplayer game where you need to absorb everything in the hole. Start with small black holes and expand them by absorbing more objects. The French game studio Voodoo develops this hole.io game.
The developers released this game for the Android and iOS platforms. But now you can play it online also. Compete with global players. The player who makes the biggest hole wins the game. This is the most addictive physics puzzle game.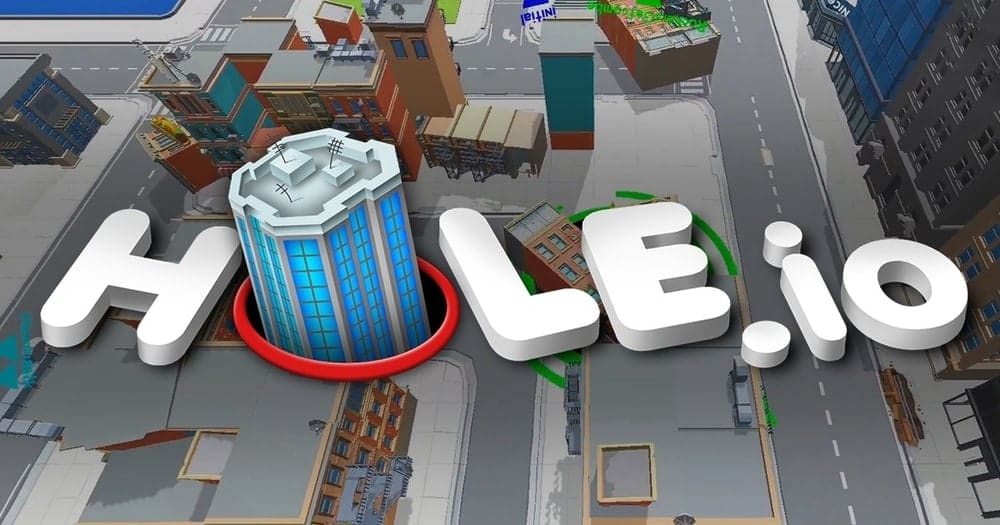 Key Features: 
The game has three modes to play. Either you can compete with global gamers or single-play to complete challenges.
Eat small objects to grow your hole size.
If you can, try to swallow the whole city.
The developers provide a private server to play this game with your friends or some selective gamers.
The game interface graphics are catchy to play.
Pros: You not only play a game but also learn physics by playing Hole.io.
Cons: You do not enjoy full control of the game.
18. Diep.io
---
Diep.io is an action arcade game. You can play this game in a web browser, Android and iOS. Matheus Valadares designed this game. If you love shooting games, then Diep.io is the best pick for you. Shoot other blocks, survive yourself, earn points, level up and unlock new missions. The whole game plot is very simple but too exciting. After release, the game is overpopulated because of its diversity and many modes to play.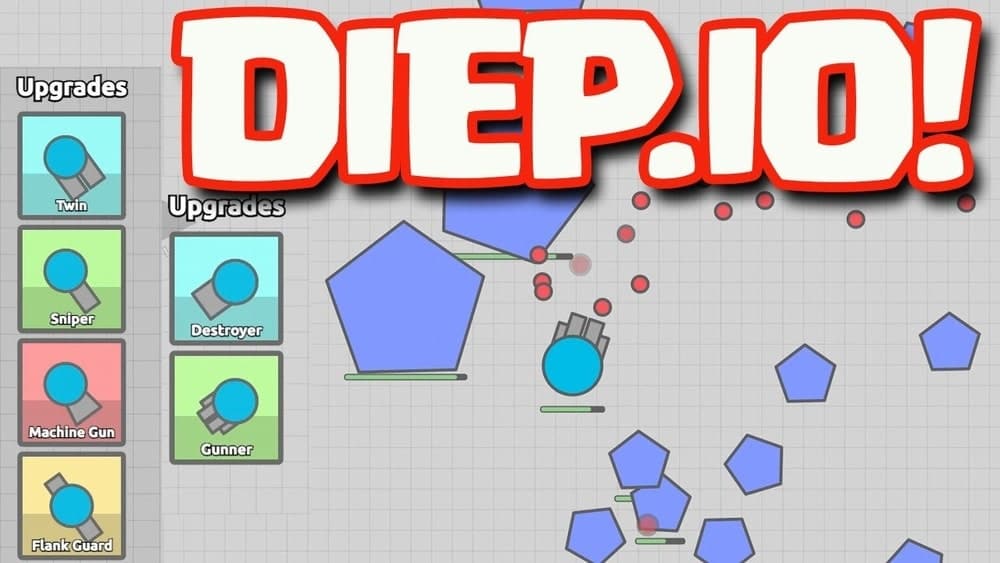 Key Features:
Your tank is a key tool in this game. So tank upgradation is vital to surviving. So yes, you can customize your tank and make it more powerful.

You are never bored in this game. At every level, you get a different mission.

In total, 100 levels are available to complete. All levels are full of fun and action.

Though it is a multiplayer game, you can test your skill with a global shooter.

It is not only an action game but also a strategic game. Because you never level up and just shoot extra bullets, you need to point out how to survive yourself and destroy opponents by using less bullets and energy.
Pros: The colorful blocks make your brain refresh. Easy to play but challenging plot that makes you addicted.
Cons: No flank defense. Bullet stats are not accurate.
19. Drakensang Online
---
If you are looking for impressive graphics and free 3D effects online browser games, then Drakensang Online is the best pick for you. This multiplayer action RPG game is developed and published by Bigpoint. Players need to defend PvP and PvE battles. Moreover, players can travel the universe, embark in an exciting quest. Finally, join a comrade in a brutal war against evil!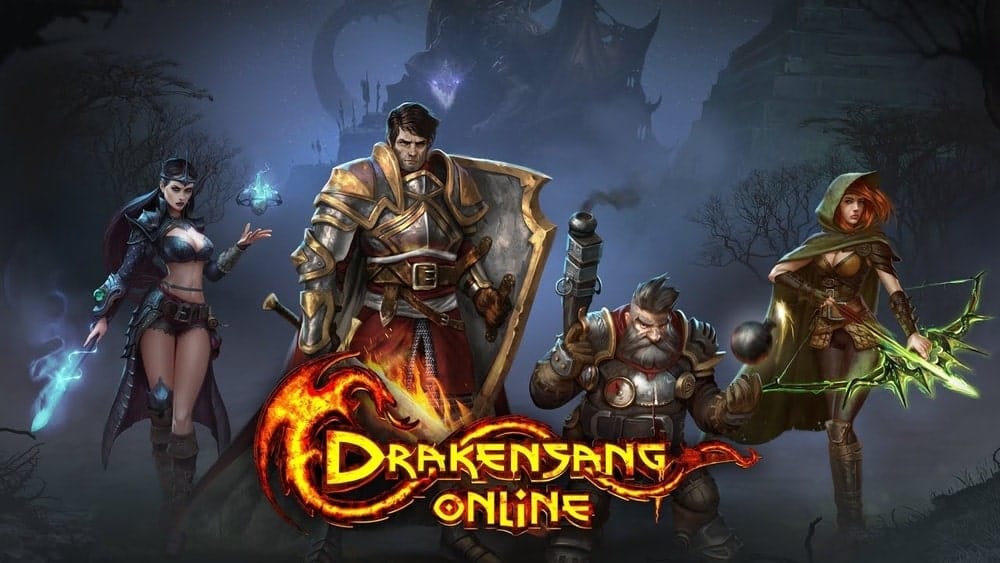 Key Features:
You have experience excellent graphics but smooth play on the browser. Moreover, you don't face any wrinkles.
The game develops so that you enjoy extraordinary 3D graphics and effects with minimum system requirements.
The game is run at a fast pace. However, high-quality graphics do not affect the game's speed.
Besides, the developer maintains a good class balanced. The game is run in only four classes, but you never feel empty in any action play.
You can make the team defend against powerful evil. So you never stuck in a certain part, create a team up and overcome the obstacle easily.
Pros: If you are MMORPG lovers, you definitely try this game. In this game, you get extraordinary 3D graphics full of actions. So what else!
Cons: The game storyline is very generic. If you are looking for a unique storyline, then it may not be addictive to you.
20. Mars Tomorrow
---
In 2100, the earth will become uninhabitable. So, along with other settlers, your mission is to make Mars suitable for human beings, save civilization! But, first, you need to build a small colony on the red planet and produce goods for humans.
Then, you can ally with other settlers and try to find our new technology on how to turn the red planet into green! If you have an interest in science fiction, you definitely enjoy Mars Tomorrow. You play this web browser game for free.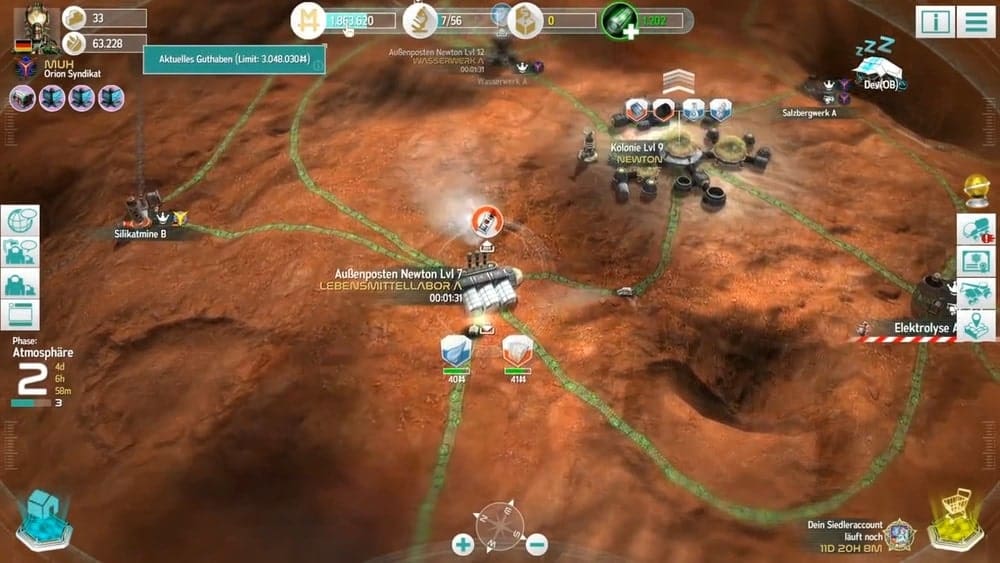 Key Features:
Every server, up to a thousand players, joins and builds the new civilian city.

Design an effective logistic and transport network for the red planet. Moreover, you can enjoy real-time transportation in the game.

There are 8 different terraforming phases where you need to create a sustainable economic zone and living place for humans.

The developers regularly update new content. So you always get new items or challenges that make the game more interesting.

Though it is a popular online game, it has a huge community. So join the community and learn, contribute strategies to survive living humans on earth!
Pros: The storyline is so good. If you love strategy games, you love this game.
Cons: You may experience crushing the system when you play it. Moreover, the gameplay is a little bit difficult.
Our Recommendations:
---
Now the question is, which online browser game do you play? The clear-cut answer is what you like! Yes, everyone has a specific choice. There are various types of online video games such as action-adventure, puzzle, strategy, role-playing, etc. No single game can fulfill all requirements. So first you decide your choice, then pick your game.
You may pick Spelunky, AdventureQuest, Diep.io, Drakensang Online, RuneScape if you are looking for fantasy, action, and adventure games. For brainstorming, you can play puzzle games like Cut the Rope, Threes, Hole.io.
On the other hand, you can pick Sparta: War of Empires or Mars Tomorrow as a strategy game. For snake game lovers, Powerline.io, Slither.io, Hexar.io are the best choice. Besides, if you are looking to learn with fun games, then you can play Prodigy. GeoGuessr also helps you to learn about world maps. Pets lover loves Neopets.
Finally, Insight
---
Frankly speaking, it is a really tough job to shortlist the 20 best online browser games. When you search in google or any other search engine, you may find thousands of online games with lots of game types.
So I pick the best 20 based on popularity, gaming types. However, my main concern is to kill boredom and make fun. So I mainly focus on easy to play, free version, and minimum system requirement to play the game. 
There are many more popular online browser games out of this list that you play regularly. Write the names of some of your favorite online games and why you like them in our comment box below so that our other readers can also enjoy those games.