Raspberry Pi is a mini-computer and a marker board that comes with all the hardware built-in and is designed to make coding easier. You will find everything necessary, including RAM, CPU, and GPU, on the boards. However, no matter how perfect Raspberry Pi looks, it isn't capable of doing a lot of things, including running x86 apps. As a result, we need the Raspberry pi emulators to help us with the problems. One of the most amazing uses of these emulators is to play any of your favorite classic retro games using them on your Pi board.
Best Raspberry Pi Emulators
---
You will be amazed to know about how many great things you can do with Raspberry Pi. However, those credits don't go to the Raspberry Pi alone. You need a Raspberry Pi emulator to enjoy some special features, including playing retro games and configuring special apps. Here in this article, we are going to talk about the 10 best Raspberry Pi emulators that you should consider if you are going to buy one.
1. RetroPie
---
RetroPie is the most popular and one of the best Raspberry Pi emulators you will hear about today. It's an excellent application that works on open-source operating systems like Ubuntu and works greatly for Raspberry Pi, PC devices, and many more. Primarily, it was built from the Raspberry Pi EmulationStation application, a former RetroTech emulator front-end. Now, it has extended to a bigger project featuring ARM-based devices.
People love RetroPie because of the user-friendly interface, making it easy for users to configure all the settings. Moreover, the Retropie emulator is a great way of playing classic games since it involves all the prior gaming console emulation experience from the EmulationStation's interface.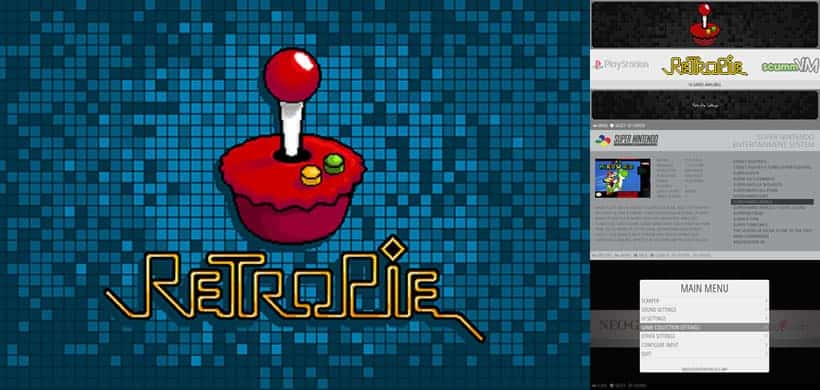 Features of RetroPie:
RetroPie includes shaders and overlays that allow you to customize your game's graphics filters and add semi-transparent layers.
It allows you to add default emulators for every available system's ROM.
With RetroPie's scraper feature, you can take screenshots, descriptions, etc., for your ROMs. You can relax and push a button!
You can connect any controller, and RetroPie will automatically adjust it to let you play.
2. Batocera
---
Batocera is one of the best Raspberry Pi consoles that mostly work with Debian Linux and Emulationstation. This Linux distribution is compatible with Raspberry Pi boards and works with Odroid boards, including Odroid N2 and C2. Batocera is great for retro gaming distro entry levelers and enthusiasts.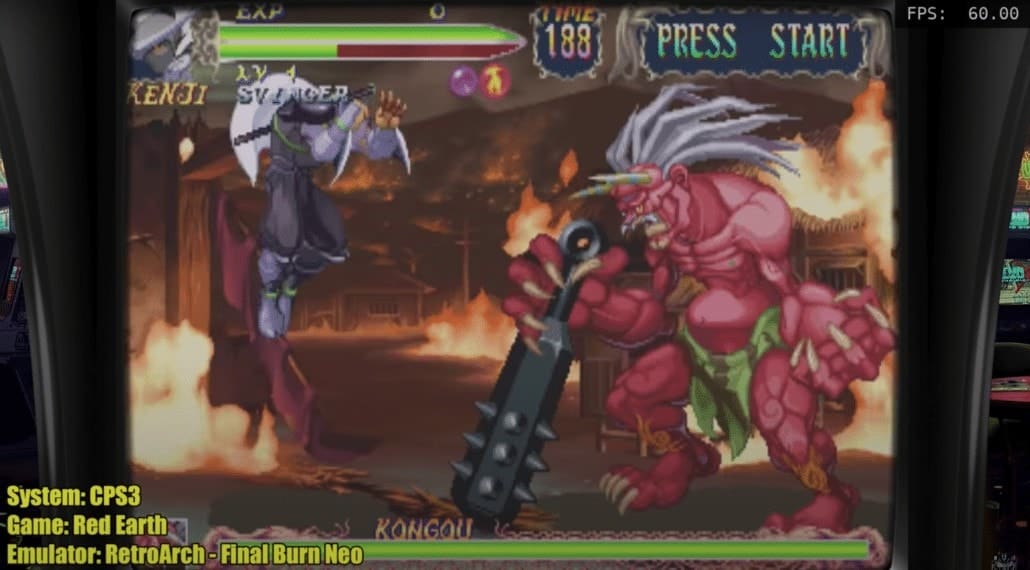 Features of Batocera:
Batocera is specially created to work for retro programming on Raspberry Pi boards, Odroids, and your PC.
You can find it accessible on a USB key. Also, it can be reboot without changing your hard drive.
3. RecalBox
---
Recalbox is an open-source Raspberry Pi emulator created by a french developer, Mathieu, from scratch. This distribution was mainly made with a purpose for retro programming. It offers over 40 emulators in a single distribution and operates EmulationStation for the front-end.
You can follow their works and check out the Raspberry Pi packages on their GitLab. Reclabox comes with very easy installation, and since it supports almost every native controller, you will be able to play games on it as if a real console.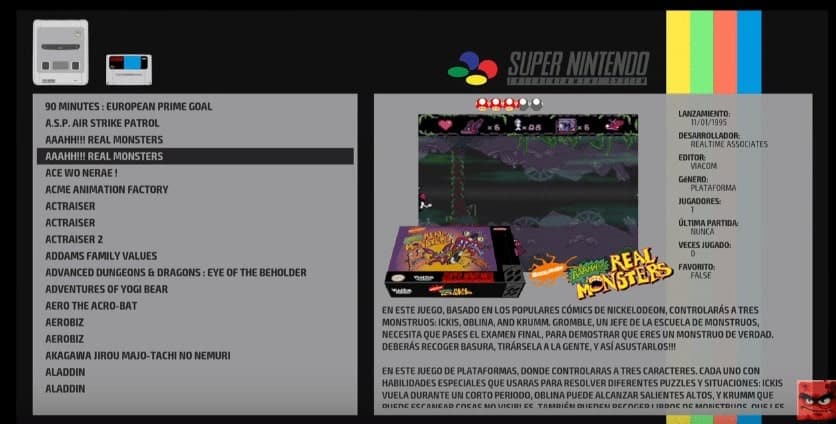 Features of RecalBox:
Recalbox allows you to make your own customized retro games' list.
You can adjust the ROM's appearance by smoothing or blending some features by the shaders' ability.
You can rewind as well as control any games in case of an error.
Recalbox comes with an auto-update system to make sure you are getting the most up to date version.
Taking screenshots is a lot easier and quicker.
You can change your gaming theme anytime.
4. DOSBox
---
DOSBox is a Raspberry Pi emulator that helps you run programs compatible with IBM PCs designed for the DOS operating system. Besides running DOS programs, the emulator allows you to play several classic games from the DOS days.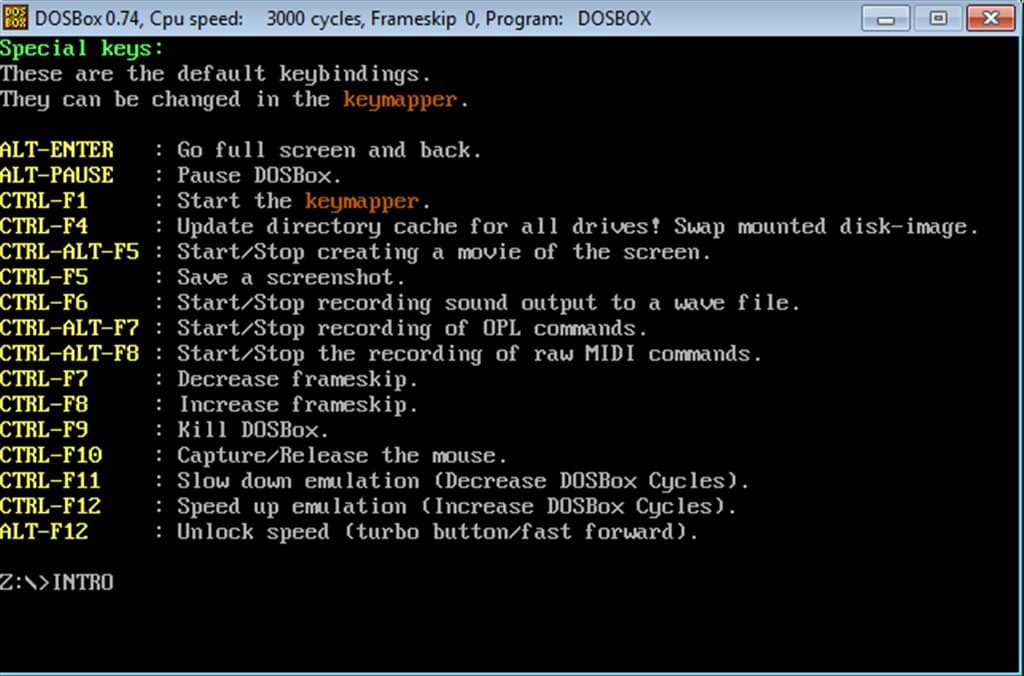 Features of DOSBox:
DOSBox comes with several graphical fronts ends, and it can be constructed by a set of command-line arguments and editing plain text designed file.
It allows you to take screenshots anytime and also, to capture gameplay recording.
You can use the Printscreen feature of modern Oss to hold the DOSBox output.
5. Lakka
---
The Lakka is one of the best Raspberry Pi game emulators. It's an open-source Linux distro specialized for playing retro games. It's designed to sign run the Retroarch frontend for emulators. Also, it allows us to add a new core to a RetroArch standalone system with the help of the Libreto API. It comes with several unique features, including a USB controller recognition and online multiplayer. Lakka is very easy to install and control as well as comparatively stable.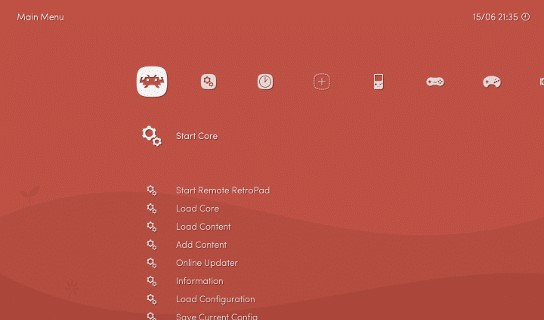 Features of Lakka:
Lakka offers a compatible libreto core for your selected architecture.
You can add ROMs with the USB drive.
It offers you to make your customized, dynamic wallpaper.
Lakka comes with shaders, netplay, saving, and controller features.
6. VMWare Workstation
---
VMWare works to emulate Raspberry Pi hardware on windows or Linux systems while working on Debian. It works to link network adaptors with disk drives and USB devices through a virtual machine. If you want to create a Raspberry Pi emulation with VMWare, all you have to do is download the supporting program (Windows or Linux) and run "execute," and then you are ready to go!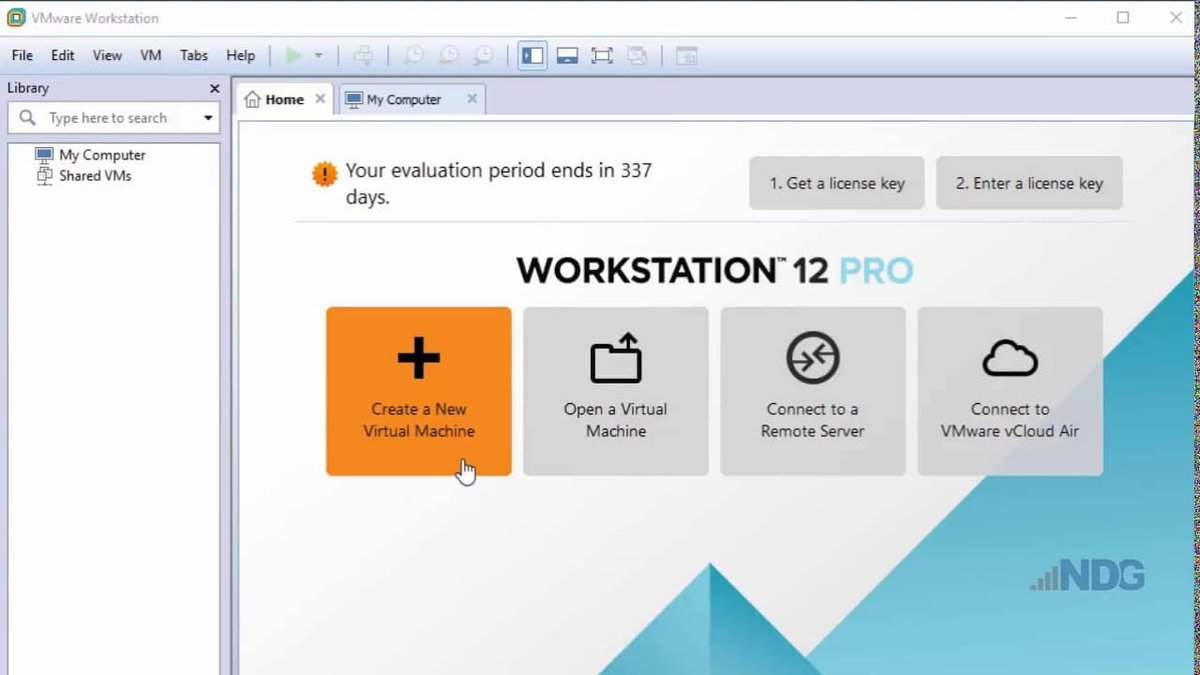 Features of VMWare:
VMWare allows you to set a virtual machine on a specific physical machine to use them together with the actual one.
It can replicate disk drives.
You can take snapshots any time and restore them to open later.
VMWare can group numerous virtual machines in an inventory file.
7. QEMU
---
QEMU is the most standard yet the ideal OS emulator that hosts a specified Raspberry Pi virtualization CPU. It emulates a program's processor with a dynamic translation while offering hardware as well as device models. It also allows the machine to control guest operating systems.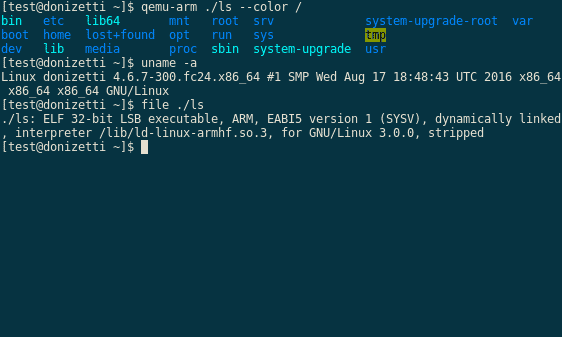 Features of QEMU:
You can run QEMU without a host kernel driver with excellent performance.
It works with a full software MMU for the highest level of portability.
QEMU has a special feature of launching processes gathered from one CPU to another. Also, you can use it to ease cross-compilation and to launch the API emulator.
8. RPi-Emulator
---
The Rpi emulator is the most recently launched Raspberry Pi emulator created to do the Raspbian environment emulation on the Windows system. It offers an insightful GUI while expanding the system storage to assist the Raspbian data. The emulator not only simplifies Raspberry Pi emulation but also improves the simulated hardware's total functional efficiency.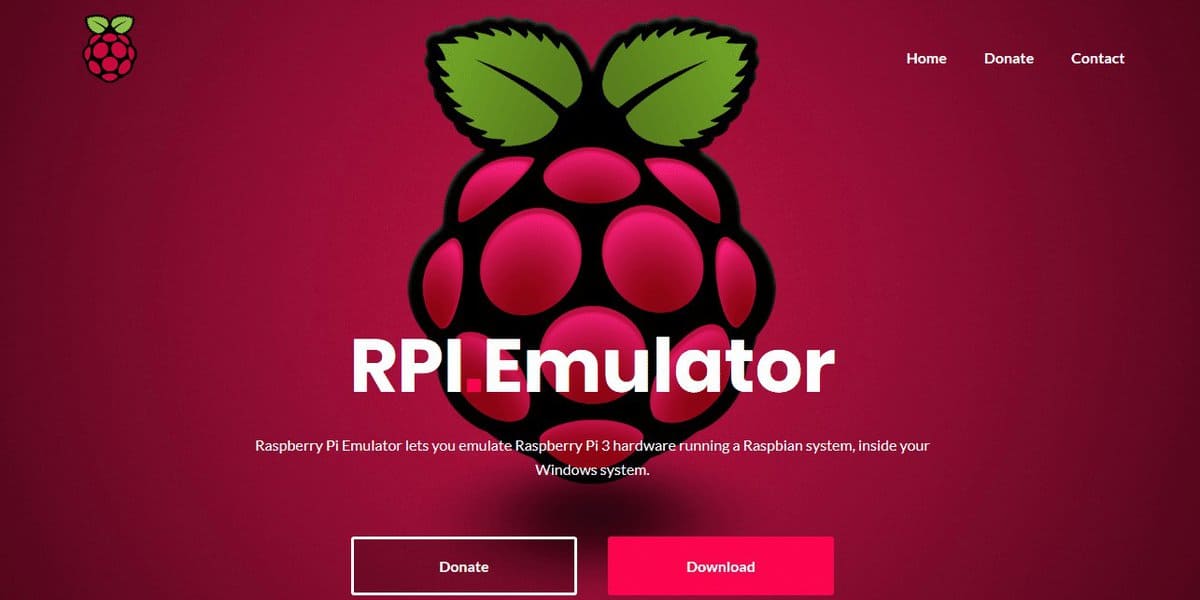 Features of RPi Emulator:
The Rpi emulator helps you emulate the Rpi hardware and run the Raspbian system on your computer.
You can experience a free coding experience on your computer.
9. ExaGear
---
ExaGear one of the best emulators that helps to run x86 applications on an ARM-based Raspberry Pi board. It allows you to switch between host and guest systems by creating a guest account on your machine. However, you will have to use dpkg and apt-get to install x86 software on your guest portal.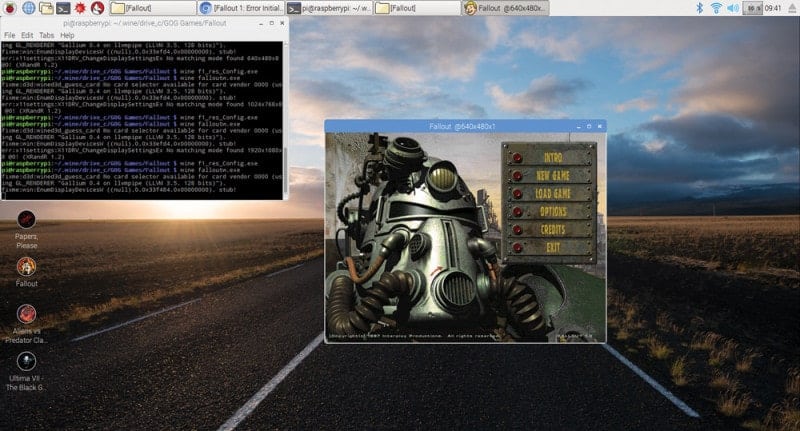 Features of ExaGear:
ExaGear comes with a bare-bones interface with a side menu, including shortcuts for desktop, virtual containers management, and start menu.
It separates each app into its virtual windows installation. However, it combines the start menu items to one access option.
10. MAME
---
MAME, an acronym that stands for Multiple Arcade Machine Emulator, is a free and open-source Raspberry Pi emulator that allows you to play hundreds of classic games on Raspberry Pi boards or computers. It works intending to preserve the vintage games so that those don't get forgotten. Moreover, MAME also works as a Libretto core; however, you have to use RetroArch as the frontend. It's also one of the finest Raspberry Pi game consoles you can find.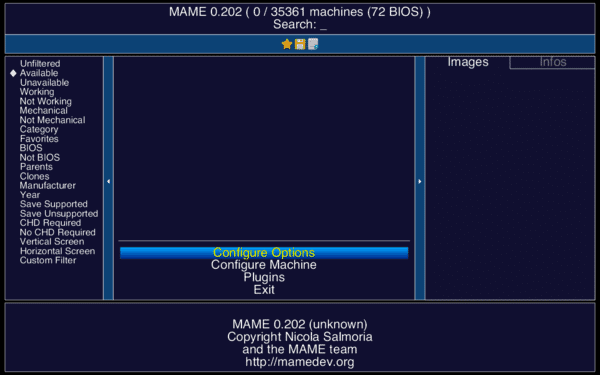 Features of MAME:
MAME comes with an interface that can be used as a rudimentary.
You will need frontends with advanced user interfaces t use MAME in arcade cabinets or home theaters.
It can manage several elements' emulation at the same time.
It works as a software wall between the initial program and the MAME platform of the game.
MAME provides help with display configurations, screen resolutions, and refresh rates.
Finally, Insights
---
Raspberry Pi emulators will always be needed for raspberry pi enthusiasts who constantly try to access some special features using the Raspberry Pi. While there are several emulators available nowadays, not all of them will work best for your Pi board. So, in this article, we have listed the best Raspberry Pi emulators, according to us, to help you with your search. I really hope this has helped you, and don't forget to mention your questions and thoughts in the comment section!