The curious minds of people never like to stop learning new things. And to learn from a large community about all your questions, you can try the most popular web network, Reddit. Basically, Reddit is a website on social news aggregation that contains content rating, discussion, and text posts. Recently, the developer added Livestream through the public access network. However, to use Reddit, you don't initially need to visit the website. You can use the best Reddit apps for your Android device to get the best Reddit browsing experience.
Best Reddit Apps for Android
---
Reddit indeed has its official website, and you can try that for sure. I have added the official app to the first of the list. Now, the question is, what's the point of using other Reddit apps when it has the official app. There are many facilities that you may not get on the official app, but that is available on the other Reddit apps for Android. After the official one, we have listed 9 other apps and try our best to brief their details right there. Hopefully, you will find the one, suits you the best.
1. Reddit
---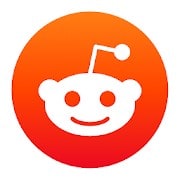 Let's meet the official Reddit apps that you can trust for sure. Reddit comes with a large community to get answers to your questions. Over millions of active people are ready, and you can also be a member of them. You can initially build your own personalized feed and then submit all your contents, stories, images, and so on. You can also earn fake internet points here. Additionally, this app lets you share your favorite movies, books, magazines, and many more.
Important Features
Reddit is a community not about people but ideas.

You will find tons of recipes and food blogs as well.

This app lets you create your own feed where you can set your favorite username.

You can use night mode and reduce the battery power consumption of your Device.

This app is like a huge collection of fun theories of many series, shows, and movies.
Pros: Gift exchange is the best part of this app, and you can initially make questions about all your doubts to get the expert's answers.
Cons: This app lets you send messages to other persons, but you cannot delete or remove them from the chatbox.
2. RIF is fun for Reddit
---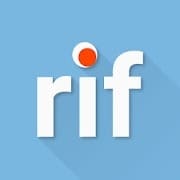 Talk little brought a handy Reddit app for your Android device, and we call it RIf is fun for Reddit. The name can sound weird, but the app is not. However, the word RIF stands for "Reddit is fun". You will need some access to your internet connection, camera, location, and similar to use this app. However, this app uses Reddit easier, and you will have a lot of fun using Reddit even without any commercial breaks.
Important Features
The home page contains lots of options, and you can choose any part to explore.

A very active search option is there to find exactly what you are looking for in a second.

Both day and night modes are available in this app for a better reading experience.

You can use this app on both your tablet and smartphone without any advertisement.

This app finds all your favorite topics like pets, cooking, fashion, and so on.

You can synchronize this app with other devices and enjoy the same accounts on different devices and even platforms.
Pros: The best part of this app is the Kids-friendly comments collapsing button that you will initially find riding beside any comment.
Cons: Some users don't like the UI of this app anyway.
3. BaconReader for Reddit
---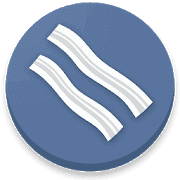 Now, you can browse all the best content on Reddit with BaconReader. This full-featured app will help you stay informed about politics, writing prompts, funny content, post links, etc. Besides, it is the easiest way for casual users, moderators, and Reddit power users Reddit. Also, you will get full support of moderator tools, including mod-mail, approval or removal, spam. Moreover, the app lets you set your preferred font size from small to huge.
Important Features
The app enables list view, card view, slideshow mode and comes with a beautiful materialistic interface.

You can enjoy color-coded comment threads. Also, it allows you to upload pictures in the comment box.

There are different themes, including light, dark and black backgrounds, and you can choose any.

Draw Mode with meme creator will help you to create original content or modify any image.

The app allows you to rotate, scroll, and subreddit flawlessly, and at the same time, it supports multi-Reddit.

The app makes it easy to find out new content with the Random Subreddit feature.
Pros: You will get full user profile support along with trophy cases. Plus, it supports multiple accounts, and Reddit OAUTH will ensure your secure login.
Cons: It doesn't allow you to zoom in on any content.
4. Boost for Reddit
---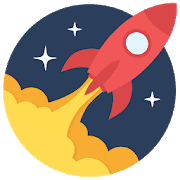 Boost for Reddit has arrived with all the excellent features that will make your Reddit browsing experience better than before. The app will update you about the best content from the popular social news site. Additionally, it comes with a material design user interface, and you can customize your browsing with an image gallery, cards, mini cards, compact list to swipe between posts. Furthermore, the app allows you to filter posts by the types of content like text posts or links, images, videos, gif albums, etc.
Important Features
The app lets you download gifs, photos, videos, gifv, albums, and a share option.

You can customize your interface with thousands of themes, including light, dark, and AMOLED.

You can select any font, size, and color to adjust your preferable view types.

Content filters will help you to show or hide any specific posts based on content such as images, video, text, or links.

You can scroll down with volume keys, and there will be buttons to navigate between comments.
Pros: The app allows you to save any albums or select images, and you can mark any post to read later. Moreover, it lets you upload pictures in messages, comments, or posts and create or edit multi-Reddit easily.
5. Sync for Reddit
---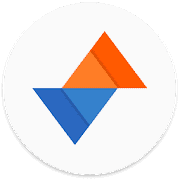 Due to the huge customization feature, Sync for Reddit is on the count as the best ever Reddit app for your Android device. The app offers you messaging, comments, profiles, and much more. You can enjoy the latest Reddit with a material design interface. Instant scanning is available with color-coded comments. You will get notifications for the incoming messages. Also, you will get subreddit recommendations based on your most viewed ones. Furthermore, you can open different subs on multiple windows at a time.
Important Features
You can enjoy high-quality card professionalism with self-text, video, and image previews.

Here you will get support for multiple accounts with safe OAuth login, multi-Reddit sync, and subreddit sync.

Rich quality image viewer supports images, galleries, GIFs, GIFV, and Gfycat.

Built-in editing tool provides an Advanced submission editor.

There is a night theme along with AMOLED support.

When you submit new links, you can upload them with a built-in photo.
Pros: For the famous subreddits, you will have full spoiler support. Besides, you can select font sizes as per your requirement.
Cons: The app does not have autoplay sound on feed videos.
Download
6. Relay for Reddit
---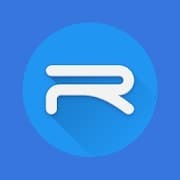 DBrady brought an app that is widely known as the best Reddit apps for Android, and we call it Relay for Reddit. Here, you have spoiler support, and you can send a reply from your inbox directly. Advanced comment navigation features next or previous thread, IAMA, find words, etc. If you do not like some of the subreddits, you can simply filter them out. The animations will give you a better impression.
Important Features
Comments and links will load at once. You can switch between each other with only one swipe.

This app allows inline previewing of YouTube, pictures, gifs, and even 5 HTML videos.

Comprehensive Moderator features include sticky posts, distinguish, ban users, and so on.

Along with the night mode, you can pick different themes.

You can use and switch between multiple accounts here.

For the mod messages, mail, and your mod queue, you will receive notifications.
Pros: You can personalize the font size and styles and get support for left-handed viewing. Plus, the app provides high-quality thumbnails and search functionality.
Cons: Some users complained that the images load in a dark shade very often.
7. Infinity for Reddit
---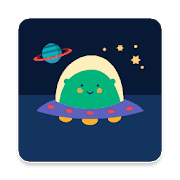 You can enjoy a better Reddit experience with Infinity for Reddit that will provide you with Infinity features for Reddit. Docile Alligator developed this app for the best Reddit using experience and let the users enjoy it for free. Even it has no commercial to disrupt your browsing. Besides, it comes with different modes and themes. The following details will enlighten you more about this app.
Important Features
It is a free and open-source Reddit browsing app.

Lazy mode is the best part of this app that lets you enjoy content after content with an automatic scrolling system.

Lots of customization options will be there to provide you with a flawless browning experience.

You can either use the night mode or the day one in this app.

You can synchronize this app with your other device and enjoy the same account on different devices.
Pros: This app lets you enjoy multiple accounts on a single device with a single email address or identity. Besides, swapping to other accounts is very easy in this app.
Cons: Bookmarking option is not available in this app.
8. Now for Reddit
---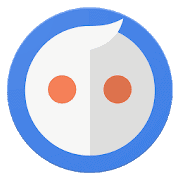 To enjoy Reddit on your Android phone or tablet, you can also use Now for Reddit. It is another popular Reddit app for Android, developed by Phyora. This makes it easy to use Reddit with a very user-friendly UI and an active search box. What people are posting on the web will be on the homepage for you, and the content types will follow your interest. However, you can browse funny content, gif, photos, and many more on this app. Additionally, you will get a lot of content on your favorite TV shows and series too.
Important Features
It takes a few taps only to swipe and change the subreddit.

There are so many options to get engaged on a post, like voting, commenting, hiding, saving, sharing, etc.

This app comes with complete Reddit mail support.

You can follow your friends and others in this app and check what they are sharing.

You will find Reddits with more than five million subreddits.

Reddit gold features are from the premium option that will boost your Reddit experience in another way.
Pros: You can synchronize this app with your other devices, including your desktop. Eventually, this app includes a better text editor too.
Cons: This app contains commercials that some users think the commercial appears so often than regular.
9. RedReader
---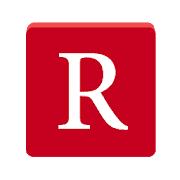 The next one is RedReader. Let me inform you first that it is not a reading app actually, but a well functioned Reddit app for Android that you shouldn't miss either. It is a free and open-source app that has no commercial breaks and tracking. You can simply enjoy browsing your Reddit account with this app in a better way. This app will track your interests and then suggest content accordingly. Eventually, a very minimalist UI will also help you using this app.
Important Features
You can use one account on multiple devices and also multiple accounts on a single device.

It lets you simply swipe posts and enjoy a simple text editor to comment on the posts.

You can also save, hide, vote, and share your favorite content with others with a few clicks.

This app comes with advanced cache management that will automatically store previous posts.

You can use the built-in GIF player and image viewer in this app. It also lets you use night mode too.
Pros: For tablets, this app provides a better UI with two columns modes. Besides, it has supports for Imgur gifv and albums.
10. Joey for Reddit
---
Let's meet the final recommendation for today, and it is from CodesForLiving. I am talking about Joey for Reddit, and it is completely a new Reddit app to try. Still of being new, this app gains vast popularity for its excellent UI and beautiful theme. Initially, it's a free and open-source app, but you have to pay a little to enjoy the premium functions of this app. Besides, there are tons of customizing things like letter fonts, modes, theme colors, etc.
Important Features
An in-built Reddit video downloader is the best part of this app with a high-quality sound system.

You can get rid of the same posts repeatedly if you use the auto-hide read posts that are available here.

Still, if you use the auto-hide option, you can find the previous post using the history of the previous posts.

Thousands of font styles and layouts are there that you can use to customize this app view.

Screen lock, night mode, bottom navigation, and other useful features are also available here.

You can highlight posts and comments to get them instantly.
Pros: Don't like to read long self-posts or comments? Text to speech facility is indeed here to tell you what is written there.
Cons: External link opening system is not developed in this app.
Our Recommendations
---
Isn't it sure that I will recommend the official app first? That's right, and you should try the official one first. But the other apps like RIF, BaconReader, and Relay for Reddit can provide you a lot more. It would be best if you noticed that I had shared the dark sides of these apps as well. I am sure that you will learn about these apps properly. So, check the details and judge properly. You should install the app that meets your needs the most.
Finally, Insights
---
Reddit has millions of active members. So, when you ask something, someone must be there to help you get an answer. In our life, we don't know what kind of situation we are facing now and then. So, if you have the best Reddit apps for your Android device, you will get some assistance instantly. Hopefully, you understand why having a Reddit app is essential. So, it's time to take my leave. Thank you for your time.