Who doesn't want to have a beautiful home full of beautiful furniture? But often we don't find furniture up to our preference on the outlets most of the time. As a result, many of us prefer to design our own to make customized furniture. Also, there are many furniture designers who are struggling in their business just because of the deficiency of new furniture designs. If you are one of them or an interior designer looking for a new furniture design, this content probably helps you with the best furniture design apps.
Best Furniture Design Apps You Should Try Before Your Next Furniture Project
---
We have tried a lot of furniture design apps for both Android and iPhone. We cannot deny that almost all of the apps come with innovative furniture design ideas. But there's something all of them don't have. And we look for the best features to choose the listed one. However, with tons of design ideas, the below apps will show you all the necessary ideas about measurements, color, and wood type. So, check them out right now to make something unique and innovative.
1. Homestyler 3D Home Decor Tool
---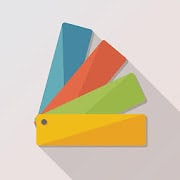 If you plan to customize your furniture with some beautiful design, Homestyler 3D Home Decor Tool must be the first one I recommend. This app will help you choose furniture designs from a catalog of long-listed designs. Besides, you will find tons of DIY furniture-making ideas and step-by-step instructions.
This app also comes with an aesthetic interface with a simple design. I am sure you will love to explore the idea of enjoying your free time with this app.
Important Features
Remodeling the image of your room helps you learn how the new furniture looks in your place.

This app lets you build your own profile in this app and save all your favorite designs here.

You can simply make your own design with this app and publish them so that people can use your design.

Once you love a design, you can share it directly from this app with your friends.

This app is full of furniture and home decor designs from thousands of professional designers.

You can also scroll down and enjoy the designs of others.
Pros: Designs of furniture of almost all different types are eventually available in this app.
Cons: The new version can bother you with a poor interface.
2. Room Planner: Home Design 3D
---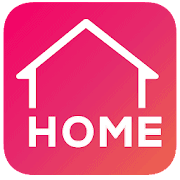 Oleksandr Rysenko has brought one of the best furniture-designing apps for Android and iOS devices. Room Planner will help you make a master plan to make a change in your room. Besides, this 3D home designing app lets you decorate your home properly in a unique way.
This app shares images of thousands of pieces of furniture and also provides you with the direction to make it. For your next DIY project, it will be a helpful app that comes with so many details.
Important Features
You can save all the images of designs directly from this app.

This app offers a catalog of almost five thousand images of innovative furniture.

Exporting and sharing images with others is also very easy with this app.

You can eventually make photo-realistic snapshots and share them directly on your Facebook and Instagram.

Just take a photo of your room, and then you can edit it with the images of furniture to check how it suits your room.
Pros: This app lets you make your own portfolio here. Eventually, you can share your own designs of creative images in this app to let people know about your talent.
Cons: Some users think this app's free version is not quite as resourceful as the paid ones.
3. Houzz – Home Design & Remodel
---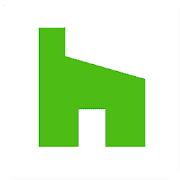 If you are an interior designer and want to explore many new designs in one place, maybe Houzz is the best option. Millions of high-resolution images of different interior and furniture designs are here in this app. In our free time, you can simply explore them and choose designs for your next projects. Even if you are not a professional designer but planning to customize furniture for your home, you can also use this app.
Important Features
You can initially explore more than 20 million design images here in one place.

This app indeed lets you share and save any image you love. To share images, you can use different social media as well.

Images of thousands of sketched pieces of furniture are also available here.

This app also lets you find and hire furniture designers and makers too.

You can apparently enjoy reading the latest blogs on relative topics and interior design tips.

More than 2.5 million professionals are indeed connected with this app. You can check their work too.
Pros: A lot of stores also have access to this app, so you can directly make an order in any of the stores. So, this exciting shopping app will work quite efficiently for your next project.
Cons: There are many blogs that come in different languages.
4. Pinterest
---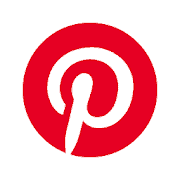 Whatever design you are looking for, it doesn't matter; you will surely get millions of ideas with Pinterest. It is an app to show you ideas and innovative DIY works by people worldwide. When you can collect ideas from here, you can eventually share your own idea as well.
This app comes with a very active search engine, and you can use it to find specific designs you are searching for. Besides, it is free of charge, and you can save unlimited photos in this app.
Important Features
Designs of almost all types of furniture are available in this app.

This app lets you scroll on the homepage and enjoy suggestions best on your preference.

When you set your account in this app, it will ask about your genres of preference.

You can simply share your innovative idea in this app and let people explore and praise your creations.

From dress design to entertainment, you will almost find ideas of all genres in this app.

You have to ensure a stable internet connection to use this app.
Pros: This app lets you download any image you love. Also, it lets you share pins on your social media as well.
Cons: You cannot use this app without an internal connection.
5. Home Design 3D
---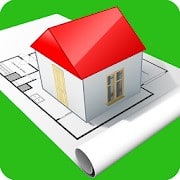 Home Design 3D is one of the best furniture designing applications that will help to decorate and furnish your home smoothly. Likewise, The app works very fast, and it will get you a multi-story house with an excellent interior design. Moreover, you can add windows and doors in serviceable shapes from the classical to the trendiest. In addition, you will find options for thousands of accessories and furniture, and you can edit any object, position, or color.
Important Features
The app allows you to draw your plot, dividers, and rooms in both 2D and 3D.

You can simply select the thickness or the height of the walls.

Anyone can visit their creation in real-time 3D as it includes photo-realistic 3D rendering.

The compass function will help you know where the light will change at different times of the day.

There are options for duplicating the favorite item or using the undo/redo feature.
Pros: The eye dropper will get you the existing color in your plan and allow you to import the texture of the imported picture. Besides, You can easily import and display the plan in the background of your project.
Cons: It's difficult to reshape the room in square points.
6. Decor Matters: Design & Shop
---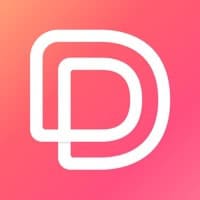 Decor Matters fits your style perfectly if you are planning to design your interior with millions of home decor pieces. This furniture designing application gives a complete update of the trendiest home decor tips and DIYs. All you need to do is create a portfolio of designs to present to the purchasers, schools, and so on. Of course, you will get valuable feedback from the customers and interact with another designing app too.
Important Features
More than 30 home decor pieces are available, including living spaces, world market, one king's lane, crate and barrel, Wayfair, and much more.

You can simply purchase according to your necessity, like room, brand, style, price, etc.

This application indeed allows you to be the host of your own events.

You can take part in hundreds of home designing challenges.

You will also get badges and rewards and even mark the top place on the leaderboard after winning any challenge.
Pros: This app eventually lets you try the items for your home before purchasing. Moreover, it allows you to publish your own design, and you can represent it to the customers.
Cons: Sometimes, the app fails to detect the differences between the background and an object.
7. Roomle 3D & AR room planner
---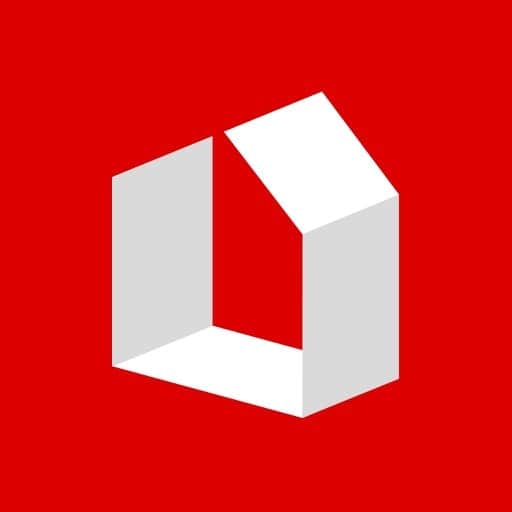 Roomle 3D & AR room planner has come with the latest home decorating plan in augmented reality quality. This furniture designing app has come with a 3D furniture catalog listing with a variety of furnishing, fixtures, form, and color. Additionally, multiple functions and selection options will be available to pick up the right furniture.
Furthermore, you can enjoy a real-time walk and check all details of your furniture from every angle and what fits your room perfectly.
Important Features
You can certainly see all the furniture and decorative materials in 3D angles.

There will be innovative online functions, and it will give a realistic idea of your redesigned room.

The app will initially create a foot plan of the scanned room, and you can draw the floorplans on your own too.

You can share your interior design in a project, through email, or on social media.

This app lets you receive suggestions or feedback from a third party after sharing your plan.
Pros: You can also enjoy the 3D live view of your plan in Augmented Reality. Plus, you can recreate thousands of plans and use them for commercial purposes.
Android iPhone
8. Closet Planner 3D (Early Access)
---
Closet Planner 3D will help you to become an interior designer on your own, and it has to come with every detail of furniture in real time. Certainly, you can create a fully customized closet just by following some simplest steps. Moreover, you can pick the size and color and print the marvelous design easily.
Additionally, there will be options to choose the content of wardrobes like baskets, shelves and partitions, pantographs, and much more.
Important Features
You can easily save wardrobe images, the opening of the project, and so on.

Initially, you will find a room, wall, and floor color settings options.

While designing, you simply can undo your actions for your convenience.

This application allows you to plan for corner cabinets as well.

The software displays the shelf sizes and side shelves.
Pros: Some of the new functions of this app allow you to design cloakrooms and storage rooms. Besides, you can share your design plan with your friends via social media and copy any module.
Cons: You might find it difficult to add or take doors away to match your design.
9. Havenly: Interior Design
---
Why not decorate your home with the most powerful furniture-designing app? Well, Havenly will help to transform your home delightfully, and you can even chat with the designer and collaborate to refresh your space again. Moreover, the application allows you to browse real renderings and save any plan for your future project. In addition, you can customize any plan according to your style and make a lovely outlook on it.
Important Features
There will be real interior designers, and with their help, you can organize your plan.

You can take part in the Havenly style quiz, which will help you learn unique interior design.

To take your space to a whole new level, you need to upgrade its full design package.

While collaborating with its designer, you can upload photos of your place.

The app also lets you save and organize the design so you can better understand it.
Pros: The app indeed offers a curated shopping list with furnishing and decor picks from a wide variety of name brands. Furthermore, you will get all of the decor pieces at the lowest price possible.
Cons: The app takes a long time to load different screens.
10. Hutch
---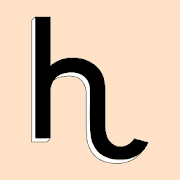 Hutch has a unique appearance, and it is the wisest option to take your living space to a whole new level. In fact, it is loaded with some excellent features that you might think the app is a virtual dressing room designed for you. Likewise, you can customize your space with multiple decor pieces. Furthermore, you will find furniture of your favorite brand, and you can check all the details before buying any of the items.
Important Features
The app allows you to use 3D technology and measure how your space may look.

This professional-grade app brings new products each day, and it is shown to scale.

You can certainly shop for any decor item confidently, knowing its full details.

This software lets you try different styles and combinations until you think about what furniture matches your room perfectly.

You can also keep a collection of decor pieces in your favorites.
Pros: There will be a short description of the product, which will help you understand its quality. Moreover, the shopping cart suggests if the price is affordable for you or if you want something in a cheap price range.
Cons: The application is a little hard to navigate.
FAQ
---
Q: Where can we get innovative furniture designs?
A: You can get millions of innovative furniture designs using the best furniture design app. There are tons of apps in this category you can find on both Android and iPhone. These apps let you explore through millions of furniture and interior designs by thousands of professional designers.
You may not find so many designs and detailed instructions for making it on Google or any catalog. So, apps are the best solution to finding images of the most innovative furniture designs.
Q: What is the best furniture designing app?
A: Room Planner, Houzz, and Pinterest are the best furniture designing apps. These apps are available on Android and iOS devices, offering millions of furniture designs. Eventually, you can find designs of all types of furniture as well.
Also, if you are planning to make furniture by yourself, these apps will help you the most. You will apparently find detailed instructions for making the furniture so you can make it yourself.
Besides the three mentioned apps, you can also try Decor Matters and HomeStyler. These apps also show different interior designs and tips as well. Most of the mentioned apps are free to use and also come with regular updating functions. Besides, these apps will help you make and share your designs with others.
Q: Is Pinterest good at exploring furniture designs?
A: Yes, Pinterest is good for exploring furniture designs. Pinterest is one of the best free Android tablet apps to explore ideas, and you can also use it on iPhone. So, furniture design has a vast genre full of ideas by people worldwide in this app. In this app, you can find almost millions of furniture and interior design ideas. It is free, and you can also find ideas on other genres.
Q: What app lets you check the appearance of your room with images of 3D furniture?
A: HomeStyler 3D Home Decore Tool and Houzz let you check the appearance of your room with images of 3D furniture. Here, you need to capture a photo of your room and let you edit the photo with different mini 3D images of the furniture. So you will better understand whether the specific furniture will look good in your room.
Finally, Insights
---
For people who are planning to make an entire change in their home, a furniture designing app from the above list is their must-have. We also suggest these apps to interior designers as well. To do your DIY project, you can simply download the furniture photo and check the detailed instructions to learn how to do it.
These apps will eventually work as a complete guide on your project. However, that's all I had to share today. Let us know how the app is working for you. Thank you for your time and support.