Journaling has always been a popular activity for people looking to express their thoughts, feelings, and experiences in a more structured and meaningful way. With the proliferation of Android devices, like smartphones and tablets, it is now easier to keep a journal on the go. Thanks to the numerous journal apps available for Android users. This kind of app makes journaling convenient and efficient. This article will explore some of the best journal apps for Android, which will help you live more organized and meaningfully.
Best Journaling Apps for Android to Organize Your Life
---
There are undoubtedly many journal apps for Android that you will find on Google PlayStore. Unfortunately, most of them don't deserve your time and effort as they contain only a few poor features. But some apps are like gems. They come with a lot of unique features and intuitive interfaces. Here, we have listed seven good apps to help you systematically organize your daily life.
1. My Diary – Daily Diary Journal
---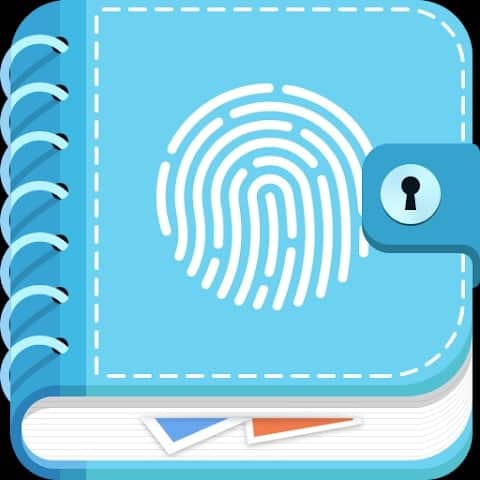 Let's start the list with My Diary App, a personal journaling tool that lets you easily record your thoughts, feelings, and experiences on your Android device. With a simple and intuitive interface, this app makes it easy to keep track of your daily activities and memories in an organized and private manner.
You can use passwords to save your thoughts from intruders and protect the entries from unauthorized access. Also, you can use the backup system to restore your thoughts in case of any data loss.
Important Features
You can customize the layout of your diary entries with different fonts, colors, and sizes to suit your personal preferences.
This app lets you add photos and videos to the diary entries to capture special moments and add visual elements to their stories.
You can easily search for specific diary entries by keyword, date, or tag using the search bar.
It also lets you add emoticons and emojis to express your emotions and add some personality to your writing.
This app will set reminders to help you remember important events or tasks related to your diary entries.
2. Life: Personal Diary, Journal
---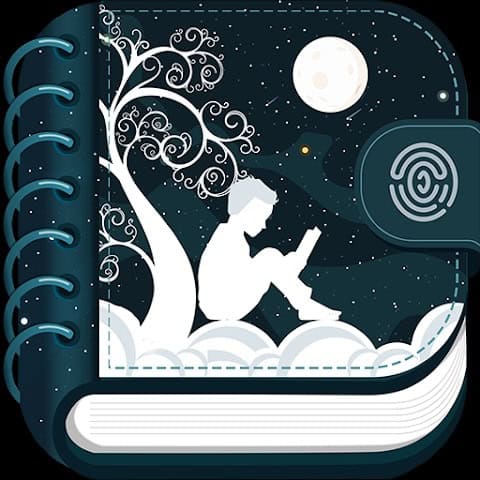 The next one is Life, Personal Diary, and Journal. It is a powerful and intuitive Android app that allows you to keep a record of your daily thoughts, feelings, and experiences. This app comes with a lot of useful features designed to make journaling easy and enjoyable. So, this app is the perfect tool for anyone looking to document their lives in a meaningful and personal way. Besides, this free app has many customized options and many unique layouts.
Important Features
You can add a variety of entries to your journal, including text, photos, and even voice memos.
This app will store your journals securely and will only be accessible to you as you can set strong passwords for them.
There are many themes to personalize your journal's look and feel.
You can customize the font and background color to create an appearance that simply reflects your personality and style.
It also comes with Landscape support, night mode, a fingerprint lock system, and reminder facilities.
3. DailyBean: Simplest Journal
---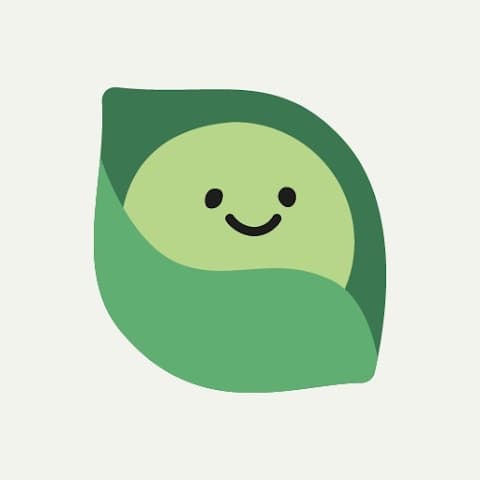 DailyBean is a simple journal app for Android devices that offers a minimalist way of journaling your daily thought in the most organized way. With a sleek and user-friendly interface, DailyBean makes it easy for users to quickly jot down their thoughts and ideas without getting bogged down in complicated features or formatting options.
One of the useful features of DailyBean is its focus on simplicity. Besides, this app offers various features that will simply help you stay organized and on track.
Important Features
It offers a variety of customization options, such as font size and color, as well as the ability to add photos or audio recordings to entries.
You can also easily search your past entries to find specific thoughts or memories with the interactive search bar.
It lets you set reminders and alerts and the option to create and track daily goals.
This app supports password-protect entries with additional security, and you can export entries to other apps with a few taps only.
This app will also let you track your daily mood, expenses, and other histories.
4. Journey: Diary, Journal
---
The Journey is an Android diary app famous for its minimalist interface and unique layouts for journaling one's daily thoughts. It offers many features that make journaling efficient and effortless. This app makes things easier, and you can add photos, videos, and multimedia to your entries. Also, you can set up custom tags and categorize your entries by mood or activity. The app automatically backs up journal entries to the cloud for data safety.
Important Features
You can set up a password to protect your journal entries from prying eyes and intruders.
This app has a built-in mood tracker that lets you track your emotional state daily.
You can select from various themes with different color schemes to customize the look and feel of your digital journal.
An intuitive reminder function is there to help you remember to write in your journals regularly.
Eventually, you can invite your friends or loved ones to contribute to your journal as well.
5. Gratitude: Self-Care Journal
---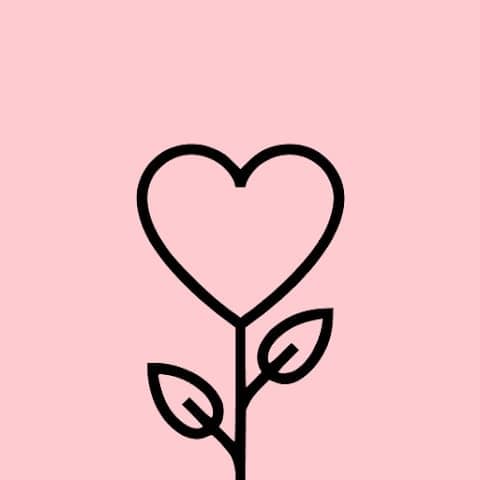 You can also try Gratitude, Self-Care Journal, a useful app to practice gratitude and mindfulness by journaling your daily positive experiences. It offers a variety of features that make it an effective tool for self-care and personal growth. The app provides daily tips and goals to help you plan and reflect on your positive experiences. These prompts can be customized as you wish.
Important Features
Many different journaling tools exist, including text, audio, photo options, etc.
You can keep your journal entries confidential or share them with friends directly from this app.
This useful journal app for Android also includes customizable reminders to help you remember to journal your positive experiences each day.
Its built-in Self-Care journal layouts provide you with statistics about your journaling habits in a systematic way.
You can also share your journal entries on social media platforms, such as Facebook and Twitter, to inspire others to practice gratitude.
6. Daily Diary: Journal with Lock
---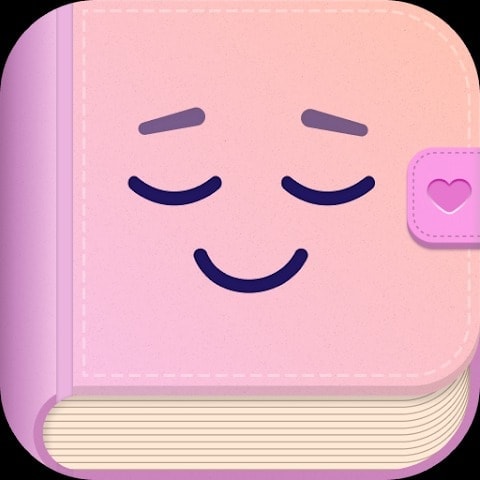 Daily Diary: Journal with Lock is a popular Android app that allows users to keep a secure and private journal of their daily thoughts and experiences. The app has various features that make it easy for users to record their daily musings and keep track of important events and happenings. Besides, you can add photos to your entries and even set reminders to prompt them to write in their journals daily. Let's see what more it offers.
Important Features
Its lock feature protects users' entries with a password or fingerprint.
This Android productivity app offers various customization options, including choosing from multiple themes and fonts.
This app is integrated with multiple cloud storage services, including Google Drive and Dropbox.
The colorful layouts of this app are really mesmerizing and recommended for girls.
It also comes with a built-in mood tracker and multiple planner formats.
7. DailyLife – My Diary, Journal
---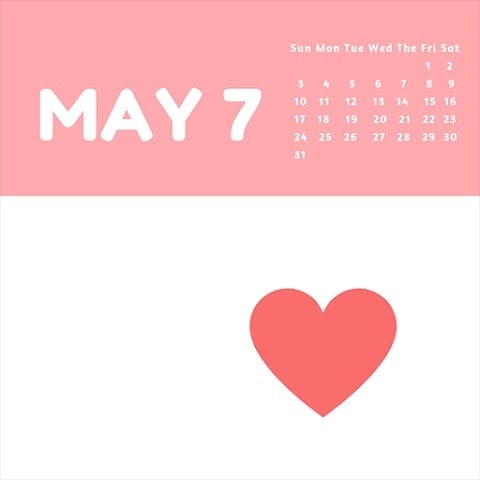 Lastly, it is DailyLife, a simplistic app to organize your daily routine and lifestyle. This app lets you add photos and videos to entries, providing you with a visual representation of your experiences. Besides, you can add location tags to your access. It also offers a variety of security options, including password protection and the option to lock specific entries. It simply ensures security and safety from intruders.
Important Features
There are a lot of unique tools for goal tracking and self-improvement.
You can set reminders for tasks and goals, track your progress, and even set daily prompts to encourage self-reflection.
Collecting your favorite photos in a built-in photo album is available.
Its pen-drawing feature is unique and lets you draw or sketch on your device.
It also lets you export and import data from different storage like Google Drive.
FAQ
---
Q: What are the best journal apps for Android?
A: My Diary, DailyBean, and Journey are the best journal apps for Android. All these apps offer unique layouts to keep track of your daily life in a more organized way. Eventually, they come with different premade journaling formats to keep track of your expenses, mood, sleeping habits, etc.
Q: How do these journal apps work?
A: A journal app is usually designed to allow users to write and record their thoughts, experiences, and daily activities in a digital format. They often have features such as customizable templates, image and audio recording, and privacy settings.
Q: Can I access my journal from multiple devices?
A: Yes, many journal apps, including My Diary, Journey, Life, etc., offer cloud synchronization so users can access their journals from any device with the app installed. Most of them support almost all the platforms too.
Q: Is there any free journal apps for Android?
A: There are both free and paid options for most journal apps on Android. Some offer a limited number of features for free, while most others will ask you for a subscription to access all features. But, if you use a journal app for your regular life, you don't need the premium features at all.
Q: Is it safe to use a journal app for Android?
A: Yes, it is safe to use most journal apps available in Playstore. Eventually, most of them offer password protection and the option to set up a PIN code for added security. Some also provide the ability to set up a fake cover or icon to disguise the app as something else.
Final Thought
---
Undoubtedly, there are many great journal apps available for Android devices. Each of them offers a range of features and capabilities to help you document your life in a more organized and meaningful way.
Whether you are looking for an app with a clean and intuitive interface or one with a range of formatting and styling options, most of the listed apps must meet your needs. So, if you want to start a new life in an organized and disciplined way, keep a journal on your Android device.
Let us know which app you plan to install to start a disciplined and organized lifestyle. Also, make sure to share this content with people who love to start journaling. Thank you.