Your iPhone can do much better in photography if you choose a more capable third-party app to replace your stock camera app. There are tonnes of apps available to do just the thing, but not all are good in quality. You surely don't want to take the risk of getting unwanted bloatware and trackers while having a low-quality camera experience. Some of the apps are so good that you can take photos like professional photographers and take images in a lossless RAW format. We are here to guide you to the right platform you need to satisfy your photography ventures with your iPhone. Some of them are even fully compatible with iPads and iPod touch devices.
Best Camera Apps for iPhone/iOS and iPad
---
When researching a considerable number of camera apps for iOS, we found a lot of compatible apps. So, it became a little bit tougher to make a list of only 10 apps. There are also some apps that we haven't listed that come with powerful camera facilities. But these 10 apps are undoubtedly out of any major impecunious sides.
We finally decided to consider photo quality, editing and customizing tools, interface, and other stuff. The list will follow the 10 best camera apps, and whatever app you are going to choose, there's no way it will disappoint you.
1. ProCam 8
---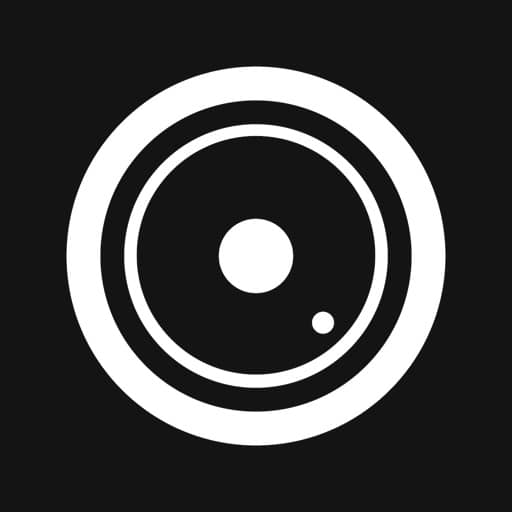 Let's start with a very powerful camera app, ProCam 8. It will be the best option for you if you want to try the camera app with an easy photo editing tool. With tons of customizations. Once you install this app, you will use it because of its minimal interface and straightforward functionalities.
However, tons of photo modes are here waiting for you, and you can learn using them from the easy direction given in this app. Besides, with your device's dual-lens camera system, you can create 3D photos with this app.
Important Features
It will let you deal with VGA, 720p, 1080p, and 4K Ultra HD photos.

You can use a self-timer, anty-shaking function, and an interval option.

This app lets you control the white balance and shutter speed.

You can use about 17 lenses, 60 expertly crafted filters, and 19 comprehensive adjustment tools.

You can also trim, rotate, mirror, crop, and straighten a photo immediately after capturing it.
Pros: Besides providing a unique camera and photo editing facility, this app lets you use its high-grade video editing tools as well. It even includes a level histogram and video disk space indicator.
Cons: Some of the users have found the interface a little bit complicated.
2. Slow Shutter Cam
---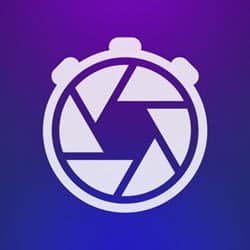 Cogitap Software has brought another camera app for iPad and iPhone that will let you enjoy the facilities of a DSLR camera. And it is Slow Shutter Cam. This app really comes with lots of facilities to offer, and it is pretty much convenient compared to other apps. However, this camera app is specially designed to capture artful images, and some of the powerful features of the DSLR ensure it.
To capture unique images, you can use the inbuilt 3 camera support. Besides, a very straightforward interface will lead you to use all its functions easily. Want to learn more? Have a look over the below features.
Important Features
It provides a manual iSO and unlimited shutter speed.

On any device, it supports full resolution camera facilities.

Let you just paint with the light with its light trail mode.

This app will accumulate every photon of light even in a low light condition.

You can create perfect ghost images with the motion blur mode of this app.

This app shows a real-time live preview and lets you try resume capture.
Pros: With a powerful app, you can just freeze and blur the strength of the images. Plus, it lets you integrate it with Apple Watch.
Cons: You may face it difficult to get high-grade images at night with this app.
3. Halide Mark II – Pro Camera
---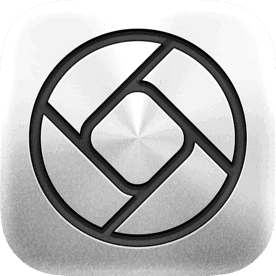 Halide Mark II – Pro Camera is one of the most powerful camera apps for the iPhone and offers lots of premium features. This app is surely capable of replacing the stock camera app of your Apple device. It provides a very secure platform for taking and keeping your photos and videos. It uses a top-notch privacy algorithm, and it's totally tracking-free.
You can use your phone as a professional camera. It includes portrait mode with highly responsive depth tools, which allows the users to focus on the subject more precisely and get their desired out of focus effects.
Important Features
Offers a very beautiful and responsive app interface with easy accessibility.

It processes RAW images without any issues and comes with a very useful media reviewer.

Offers lots of modes, such as smart automatic mode, manual mode, portrait mode, HDR, etc.

Includes technical readout function, which generates hardware info and other details of your iPhone or iPad.

Offers lots of exposure tools with complete customization.

Offers grid overlay, and users can choose the format of the files as needed.
Pros: It offers a very user-friendly app interface which is rated for over age 4 or more. The operations are very smooth and fast.
Cons: Some users found it overwhelming and complex to deal with.
4. NeuralCam NightMode
---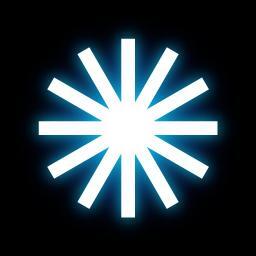 Here comes NeuralCam NightMode, one of the most advanced camera apps for iPhone and iPad. It helps the night photographers a lot with its premium filters and photo capturing modes. You will like its professional-grade features that make your iPhone a professional photography gear in no time. You will have to buy this app from the AppStore to access it, which is a one time purchase thing. The price you pay is worth the features you will get without a doubt.
Important Features
Works on iPads and iPod touch devices smoothly, just like iPhones.

Users will be able to enjoy complete manual mode whenever needed.

Allows taking portrait shots in low light situations.

Users can change the resolution and formats of the photos.

Integrates tripod mode, timer, and grid options for providing you the edge in different situations.

You will be able to take sophisticated macro shots and selfies in the dark without having a flash.
Pros: It allows you to get the best possible images at night without packing a tonne of gears. You will like its materialistic interface and super-fast responsiveness.
Cons: Some users faced loading issues while using the app for a long time.
5. ProCamera
---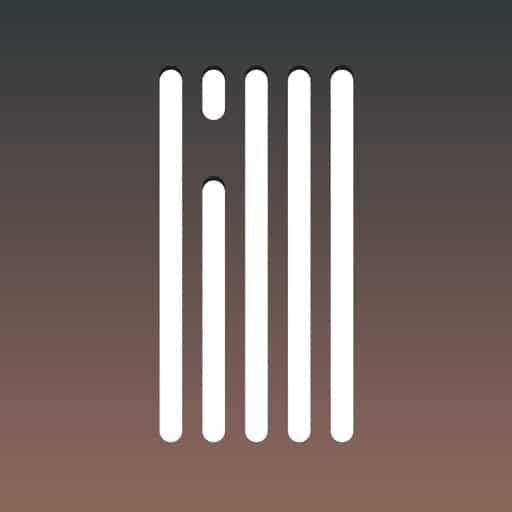 Cocologies has launched a multifunctional camera app that is serviceable in both special events and professional cases. And it is called ProCamera. A simple interface of this app will let you control the iPhone camera smoothly. If you are on a journey or hiking, then It's the must-have to capture the living nature.
Moreover, this excellent camera app for iPhone doesn't only offer DSLR camera features but also allows a high-end video recording mode. So, all you need to do is tap the shutter button, and the app will do the rest.
Important Features
ProCamera will give you dual and triple-lens support so that you can have the advantage of extra zoom.

While capturing any photo, you can focus on the targeted area and have exposure adjustment.

This app enables Hd and UHD 4k video, which will give you ultra support to capture any cinema or live show.

In terms of height and width of the display, this camera allows different aspect ratios like 16:9, 5:4, etc.

This app includes portrait mode, RAW, TIFF, JPG, along HEIF for better photo editing and advanced resolution prints.
Pros: ProCamera permits live histogram functions, which is a useful tool for capturing color images. Again, You will enjoy integration on the Apple Watch Remote Control system, Lightbox, and 3D Tiltmeter.
Cons: After taking every ten shots, you might need to restart again.
6. Camera+ 2
---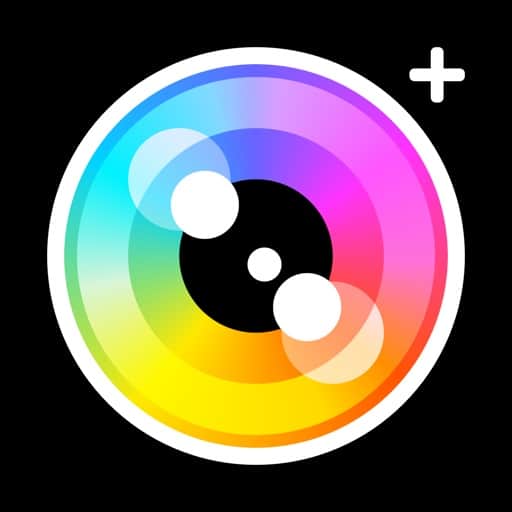 The next camera app I must recommend is here, and we call it Camera+ 2. This app comes with advanced technology that takes a whole new level of capturing and editing your photo. This app serves all the essential tools, just like a DSLR camera, so that you can take control of the whole system.
Depending on your proficiency and to capture the best alive scenario, you will be offered multiple lense, digital zoom, Smile mode, Portrait mode, high resolution, and so on. Still not impressed? Let's see the details to be more specific about it.
Important Features
This multitasking app will offer Raw Editor that brings the actual image to get maximal flexibility while editing.

Camera+ 2 is loaded with dozens of filters, so even if you want to sharpen the photo or boost the shadow, it will be easy.

To edit any of your photos from the gallery, simply tap between the library and lightbox, do your task, and set it back.

An easy interface will let you enjoy Manual mode and capture the targeted area, whereas you can pick the best lens, ISO, or white balance along with shutter time.

The camera automatically brings the focused subjects in your frame, so there's no need to pressure your eyes.
Pros: The app enables depth capture and lets you find the depth information alongside the image, and adjusts them immediately. Besides, smile mode will be available to get the perfect shot for the selfie users.
Cons: While importing the images in Lightbox, you can't select multiple images altogether.
7. Camera+ Legacy
---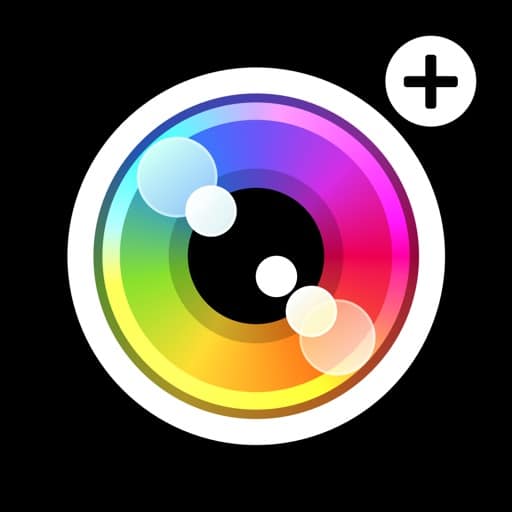 You can also try Camera+ Legacy to experience the best camera app for your iPad and iPhone. After receiving a huge appreciation for Camera+ 2, LateNight App comes with this app with tons of powerful features.
This app is rated for users over 4 years of age and offers a highly accessible interface for all users. In every shot, this app will add pro-camera crispness. For both professional and occasional photographers, this app can be the perfect alternative to a DSLR camera.
Important Features
The 6X zooming functions let you capture every detail from far away.

The horizontal level functions will let you avoid crooked images.

You will get a self-timer and selfie mode with a display flash.

You can make necessary adjustments with the clarity analysis give by this app.

Hundreds of photo modes like food, city, sunset, sunny, night, portrait, beach, etc., are available.
Pros: This app is especially recommended for iPad, and it will automatically synchronize all your other Apple devices.
Cons: You may have to get in trouble with the camera stabilizer system newly updated by this app.
8. B612 – Beauty & Filter Camera
---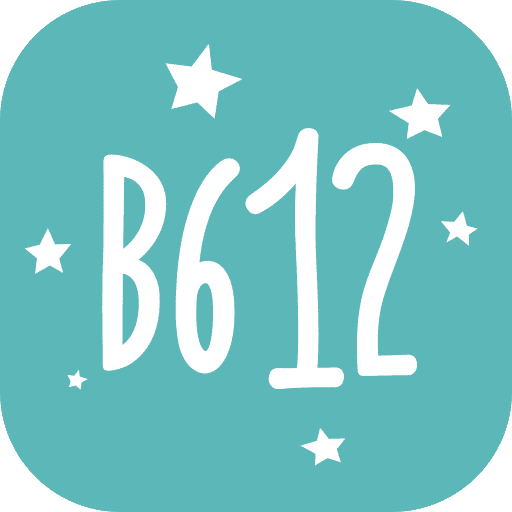 It's time to recommend one of the best free camera apps for iPhone, especially suggested for the selfie and beauty camera lovers. B612 comes with the highest number of photo editing and filtering tools with its beauty camera. You can set customization, and every time you capture an image, it turns to be automatically edited with those filters.
For beauty exposure, this app contains lots of makeup and hair extension filters. You can change your skin tone, eye color, and face shape too. Besides, the photo quality of this camera app for your iPhone is really praiseworthy. Let's see what's more it will offer.
Important Features
Lets you add stickers on your images, and a stock of over 1500 stickers are available here.

You can use drawing, shiny, and blur effects with the analog mode.

You will enjoy a better real-time beauty effect in the photo with this app.

It lets you immaculate the filters according to your taste and choice.

You can use images from the gallery to edit with the customizing tools.
Pros: It is a completely free camera app with photo editing tools. You can use the video editing functions and add music to them too.
Cons: A watermark is there with your photos captured by this app.
9. FILCA – SLR Film Camera
---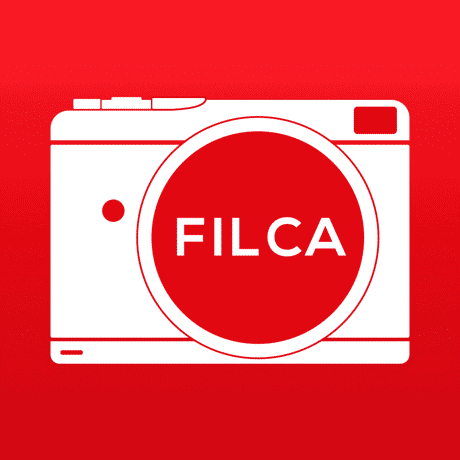 Well, let's check out FILCA, the best pocket-sized alternative to the SLR camera you can use on your iPhone. By combining film sensitivity and digital cameras, this app brings something new to the world of iOS camera apps. This handy and flexible app is ready to capture images in any environment and to set with the highest resolution.
You can use tons of filters and customizing tools to bring the best look of a capture. Besides, it is highly optimized to take snapshots and selfies. So, to capture the best moments of your life, you can try it too.
Important Features
You can take pictures of self-portraits, night scenes, and group photos.

The automatic mode of this app comes with a 35mm film filter.

This app lets you enjoy automatic optical image stabilization and control over the manuals.

For beauty effects, you can use its supportive facial photo cosmetic effect.

For better shutter speed, ISO, exposure, and focus, you can use the manual mode.
Pros: Silent shooting functions are one of the best parts of this app. Plus, you can enjoy its powerful film grain and printing effects.
Cons: Some of the users are annoyed for its too many paid functions.
10. Pro Camera by Moment
---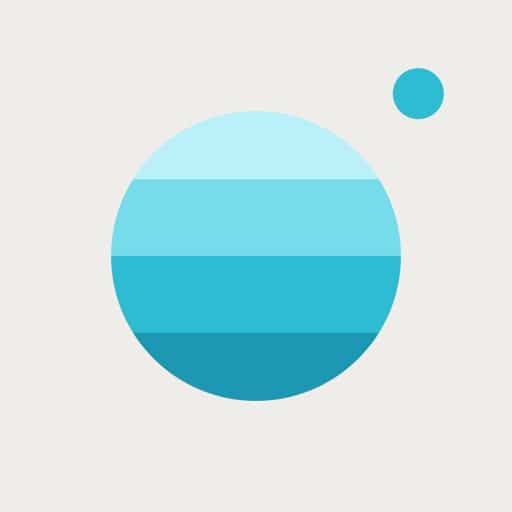 Now, it's time to check out the last app I am recommending for today, and it is a Pro Camera by Moment. Yes, to take the best shot of your happy moments, you can just use this app. And if you are looking for the best camera app for iPad support, it will be the best pick.
It is a very convenient app that easily lets you use all the functions and tools with a user-friendly interface. Not just taking a photo, you can use a powerful video capturing function with this app. For both professional and amateur photographers, it is highly recommended.
Important Features
Provides tons of filters and DSLR effects.

This app lets you enjoy unlimited shutter speed and the highest resolution.

You can use options like self-timer, multiple buttons for capturing, and auto contrast adjusting.

You can integrate your Apple Watch with this app, and it will synchronize automatically.

This app lets you make amazing music videos and time-lapse videos too.
Pros: This app provides options for the live histogram and video stabilizer. Plus, the video editing tools are not less powerful than a high-grade video editing app.
Cons: On some of the devices, this app takes too much battery power.
Our Recommendation
---
As I have said in the beginning that we found many high-grade camera apps for iOS, there is no doubt that these 10 apps will be less complicated. Instead, some of them can even replace your DSLR or SLR cameras. However, you can use B612 to look for the best free camera apps.
And if you are ready to pay, then try ProCam 8 or Halide Mark II. Even you can pick any of the rest apps. As I have added their impoverished sides, you can find out which one to pick or avoid very easily.
Finally, Insights
---
Happy moments don't always come by knocking and don't stay for long. And what is left for the future is only the memories of those moments that we should cherish. And photos are the best way to keep our memories fresh. So, when you have the best camera app for your iPhone, taking the best capture won't be an issue.
So, check the details of these apps and try out the one you consider to be the perfect one. Also, don't forget to share your experience with the app to let others know about it. Thank you a million times for staying so closed.