Before buying a computer, there are many factors to consider, such as its appearance and features. But have you ever thought about the operating system? Some people do, but many don't. If you're not sure which OS is right for you, don't worry – you're not alone. Thank you for being inquisitive and wanting to learn more. Even though it is the era of modern technology, you're still using Windows? There are many other operating systems that are faster and more useful than Windows. If you like innovation, then keep reading to learn about some excellent alternatives to Windows.
Linux distros can be an excellent alternative to Windows OS. Linux distros are open source and free, meaning you don't need to purchase the operating system or pay hefty fees for updates. Plus, they are highly customizable and provide a secure environment with plenty of customization options.
Best Windows Alternative OS
---
If you're anything like the rest of us, you're probably tired of using Windows. Traditional operating systems are bland and lack any sort of creativity or enjoyment. That's why we invite you to try one of these 10 innovative Linux distributions that will hopefully never disappoint you. This list is in no particular order; each distribution has its own unique features that make it stand out from the crowd.
1. Zorin OS
---
Zorin OS is the best alternative to Windows OS. It is a complete Linux-based operating system that looks and works just like Windows. It has an intuitive user interface and all the software you need to do your daily tasks. You can install any software you want and customize it as much as you like. Plus, you get access to thousands of free applications from the Zorin store.
With Zorin OS, you can easily switch between Windows and Linux if you ever want to try something new. It also allows for dual-booting so that you can keep both operating systems installed at the same time.
Zorin OS is fast, secure, and reliable. It is designed to be intuitive for anyone who is familiar with Windows but also offers the power of Linux. So, if you're looking for a great alternative to Windows OS, Zorin OS is an excellent choice. You won't regret it!
2. Linux Lite
---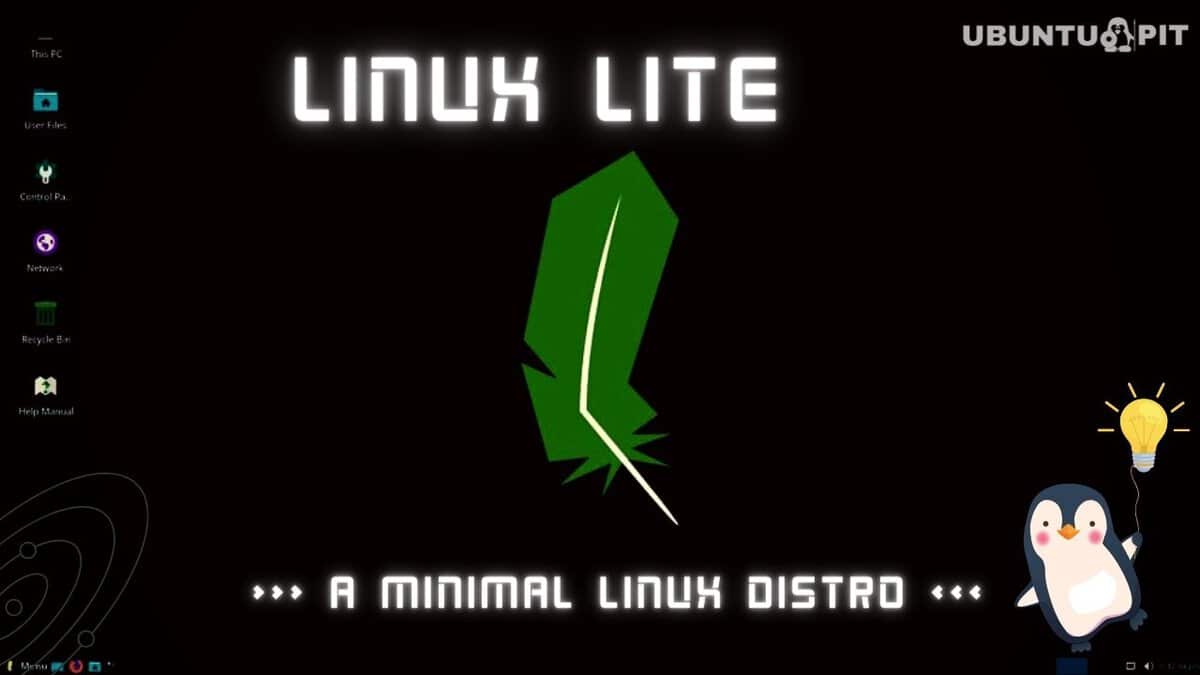 This list will be incomplete if I don't include Linux Lite, as it's one of the best Linux distros for laptops as a Windows alternative. Linux Lite is a purpose-built Linux distribution that comes with a user-friendly interface and modern functionality.
It's perfect for users who are new to the world of Linux or Windows refugees who are looking for something different. One of its most important features is its ability to run on older hardware, which makes it great for those who don't have access to newer machines. Additionally, Linux Lite comes with a range of pre-installed applications that can be used for tasks from web browsing to audio and video editing.
And as an added bonus, it's totally free! So if you're trying to move on from Windows but don't want to break the bank in the process, Linux Lite might just be the perfect Windows alternative.
If you decide to give Linux Lite a try, be sure to read the online documentation and tutorials to get the most out of your experience. With a bit of time and effort, you can turn your old laptop into a modern powerhouse! It's one of the best Windows alternatives available today, so don't miss out.
3. Linux Mint
---
When we discuss Linux distributions, especially in relation to Windows as an alternative operating system, the first name that comes to mind is Linux Mint. Why is this? We've seen many people using this OS and asked them about its purpose. The majority said, "It lets me do what I need to do." Is that enough for you?
If you are a Windows OS user and want to shift to Linux, you must have heard of Linux Mint! It is one of the best Windows alternatives that comes with a sleek and modern interface.
This has been designed to resemble Windows, so Windows users will find it more comfortable to work with. Plus, there are many powerful applications available for this OS as well, making it an effective replacement for Windows. And the best part? It's free! So why not give it a try and see how it works? You might be surprised to find that Linux Mint is able to do everything Windows can – plus more. Give it a go today, and you won't be disappointed!
Make the switch from Windows OS to Linux Mint for a hassle-free and powerful computing experience. Try it today! Good luck on your Windows alternative journey!
4. Feren OS
---
If you're considering replacing your Windows operating system, look no further! Feren OS is the most advanced and easy-to-use solution. The Feren OS's first appearance will amaze you; it has all the general desktop features you would expect, like a start button, desktop icons, a system tray, and quick launchers. But in addition to these customary options, the operating system also provides a bottom panel!
The software you need is included in this OS. You'll find both WPS Office and LibreOffice, so use whichever you like best. To stay connected, it also comes with a web browser. If you have a preferred browser that you're comfortable using, the operating system lets you choose that option.
It's the perfect Windows alternative, and unlike Windows, it's completely free! With a modern design and unique features like customizable desktops and easy multimedia playback, Feren OS has something for everyone. Give it a try today, and see why Feren OS is quickly becoming the most popular Windows alternative out there. You won't regret it!
5. Elementary OS
---
Though Elementary OS is still the best alternative to macOS, this distro can also be a good alternative to Windows OS. It's one of the best-looking Linux distros out there based on Ubuntu Linux and comes with a beautiful desktop environment called "Pantheon."
Elementary OS is a great Windows alternative, especially for users who are looking for an aesthetically pleasing and user-friendly experience. It also offers some Windows-like features, such as a start menu and taskbar, so it should be easy to transition from Windows to Elementary OS. If you are looking for good Windows alternatives, then this might be perfect for you!
Elementary OS also comes with its own suite of applications that are designed to work well on the platform. This includes apps for music, video, photos, web browsers, and much more. All these apps can be found in AppCenter, where you can easily install them with just a few clicks. It's fast, secure, and reliable, so you won't have to worry about any performance issues or security risks.
Overall, Elementary OS is an excellent Windows alternative that has a great design and user-friendly features. It's perfect for anyone looking for an easy-to-use Windows alternative without sacrificing quality or performance. Give it a try today and see just how great a Windows alternative it can be!
6. Peppermint OS
---
If you are looking for a Debian-based Linux distribution, Peppermint OS is one of the best ones out there. It is lightweight and only requires minimal resources from your machine, making it perfect for use on desktop computers, laptops, or notebooks. Regardless of what kind of machine you have, if you are interested in this operating system, then look into its features to see if it meets your expectations.
It is Windows-alternative and a great choice for users who are looking to use open source software. The user interface is easy to understand, making it perfect for those who are new to Linux.
It also has Ice, an application that allows you to create custom menus in order to access web applications like Gmail or Google Docs quickly and easily. Other features include a Windows-like taskbar, the ability to access Windows files remotely, and support for a variety of language options.
Peppermint OS is an ideal Windows alternative that offers powerful features and great performance in a lightweight package. Whether you are looking for something to replace Windows or if you are just curious about Linux, then this might be the perfect choice for you. Give it a try and see if it meets your needs!
7. Kubuntu
---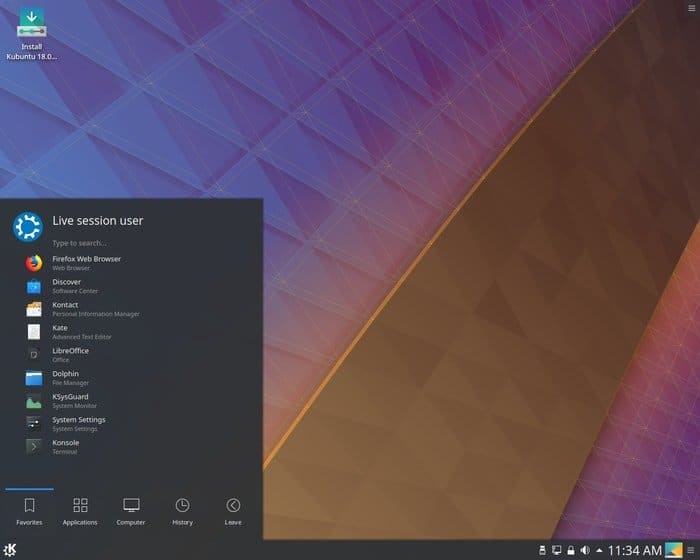 Kubuntu is an awesome Windows alternative. With its sleek design and user-friendly interface, it's no wonder that this Linux distribution is one of the most popular choices for Windows users. It runs on the KDE Plasma desktop environment, which offers a lot of customization options so you can make your desktop look exactly how you want it to.
Plus, Kubuntu also has a wide variety of applications, so you can find the perfect one for whatever task you need to accomplish. So if Windows isn't quite cutting it for you, give Kubuntu a try! You won't regret it.
8. Q4OS
---
Q4OS is an up-and-coming Windows alternative. The best part is that it looks, feels, and behaves like Windows – perfect for those looking to make a smooth transition away from Windows. But don't be fooled by the Windows look-alike interface: Q4OS offers an impressive set of features and tools that Windows can only dream of having!
The Q4OS includes several apps as default, such as Shotwell, Thunderbird, Google Chrome, LibreOffice Synaptic, Conqueror, and Firefox. If you need additional software not included by default, the software center is always ready to supply any app you might require.
With support for the latest hardware, a wide range of applications, and an intuitive user interface, Q4OS is one Windows alternative that you won't want to miss. So if Windows isn't cutting it anymore, give Q4OS a try – you won't be disappointed!
9. RoboLinux
---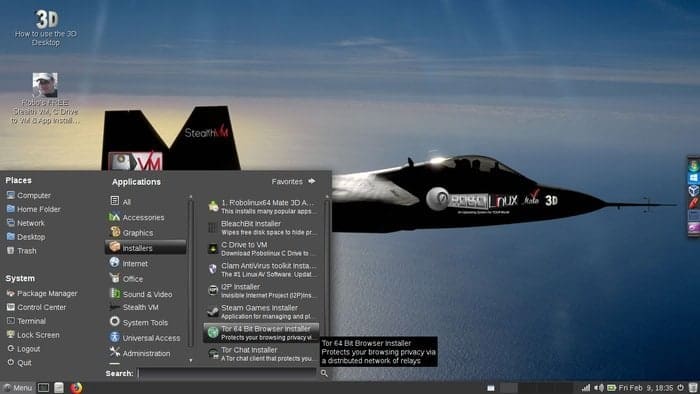 RoboLinux is a Windows alternative that can help you make the switch from Windows to Linux painlessly. It's packed with features and is designed to be user-friendly for those making the switch. RoboLinux also has great security features, giving you peace of mind when it comes to your data and privacy.
Robolinux is a Debian-based operating system that provides users with an easy way to migrate from Windows to Linux. It also offers many features and benefits for both SOHO and enterprise users.
The Windows operating system is especially vulnerable to virus attacks, but all Linux distributions are safe from harmful viruses and malware. Not only RoboLinux, but this is also true for every other Linux distro– they're open-source, which protects them.
This OS allows you to add or remove the software from the system menu, like in Microsoft Windows. And the synaptic manager lets you control any third-party software installed on your device with just a few clicks. It's an excellent solution for home office users, enterprise businesses, and SOHO users looking for a protected migration away from the windows desktop platform.
If you're looking for a Windows alternative that's reliable, secure, and easy to use, RoboLinux is a perfect choice! Try it out today and see how it can make your computing experience better!
10. Solus OS
---
Solus OS is a lightweight Linux distro designed to be a Windows alternative. It's fast, efficient, and offers all the features Windows users expect from an operating system – including stability and low resource consumption. The interface is easy to use, with icons on the desktop for quick access to most programs.
Depending on your desktop environment, it comes with four different packages: Solus MATE, Solus GNOME, Solus Budgie, and Solus Plasma. It also includes a range of apps, such as LibreOffice, GIMP, Firefox, and Thunderbird. All apps are regularly updated to ensure maximum security and performance.
The developers have created a unique package manager called 'eopkg', which allows you to easily install applications from the command line or through the GUI. You can also access the popular Snap Store, providing access to a large collection of applications.
Finally, Solus OS offers Windows users an opportunity to get away from Windows and experience something different. It provides the same level of efficiency and performance as Windows does, yet is free from its resource-hungry processes. If you're looking for an alternative to Windows, Solus OS could be the perfect solution. Give it a try today!
Finally, Insights!
---
In conclusion, choosing a single windows alternative from this list is difficult because each one excels in different areas. However, if you read the entire article, you should be able to select the best option for your needs easily.
Don't forget that any Windows alternative can offer similar features, such as greater security, customization options, and a more intuitive user experience. So if you're looking for an alternative to Windows, don't hesitate to try one of these great Windows alternatives. Good luck! Now go forth and explore the world of Windows alternatives – who knows what cool new things you'll discover!
Happy Windows Alternating! 🙂