Debian is called the mother of Linux distributions. When I was new to Linux, I always wondered why this "not-so-good-looking" distro is so popular inside the Linux developers community! Especially when there are a lot of modern distributions that are easy to use and have beautiful UIs. Later on, I found out the power of Debian. You will be surprised to know that almost all the popular consumer-level distros are based on Debian. It is so stable and feature-rich that the developers find it easy to build their distros based on Debian rather than building from scratch. However, for some obvious reasons, I get many questions about the best Debian based Linux distributions. So today, I will try to answer and justify this query for my audiences.
Best Debian Based Linux Distributions
---
As I was saying, there are already more than a hundred distributions that are based on Debian. Most of them are under continuous development and have a large userbase. Hence, it is very difficult to say which one is the best Debian derivative. Because Linux distros are very flexible, and you can always customize it with the best features.
Anyways, since I am a distro hopper, I thought I should make a list of the awesome Debian distros with their features so that you can easily pick one without any confusion. So, without further ado, let's get into the UbuntuPit's list of the best Debian based Linux distributions.
1. MX Linux
---
This is currently the most popular distribution based on the hits on DistroWatch. However, the beginners are not that familiar with this project. MX Linux is a family of distributions sporting different desktop environments. This project is derived on the base of Debian, and it is totally community supported.
By default, it comes with the XFCE desktop environment. However, there are other packages of this OS with KDE and Fluxbox. You can select the one with your favorite Desktop environment preinstalled. The main characteristic of this distro is its ease of use. However, some people tend to hate MX Linux because of its old school style directly inherited from Debian.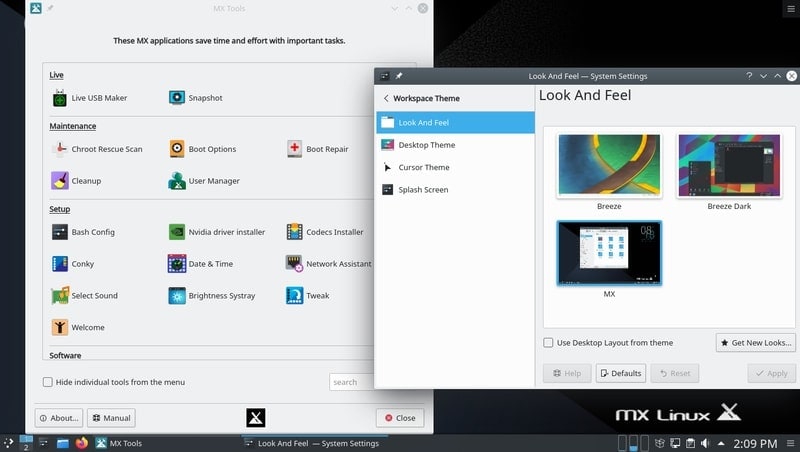 Key Features of MX Linux
The user interface is quite straightforward and user friendly.
It is one of the very few midweight Linux distros with great graphical UI.
The source code is based on Debian stable, which ensures reliability.
MX Linux can be a decent portable system for working on-the-go.
There are a lot of legacy Debian packages supported in this system.
2. Linux Mint
---
Linux Mint is mainly based on Ubuntu. However, Ubuntu itself is a Debian derivative. All these things make Linux Mint a great Debian distro. It is trendy among the mass users. Most of the Linux enthusiasts suggest Mint to the beginners. If you want a gorgeous distro for your under-powered, then this is a must pick.
Since it shares the same software repository with Ubuntu, you are getting a lot of advantages. This distro is pretty lightweight and suits best with media centers. There is a lot of multimedia software built-in with this distribution. Linux Mint is highly customizable with your favorite desktop environment.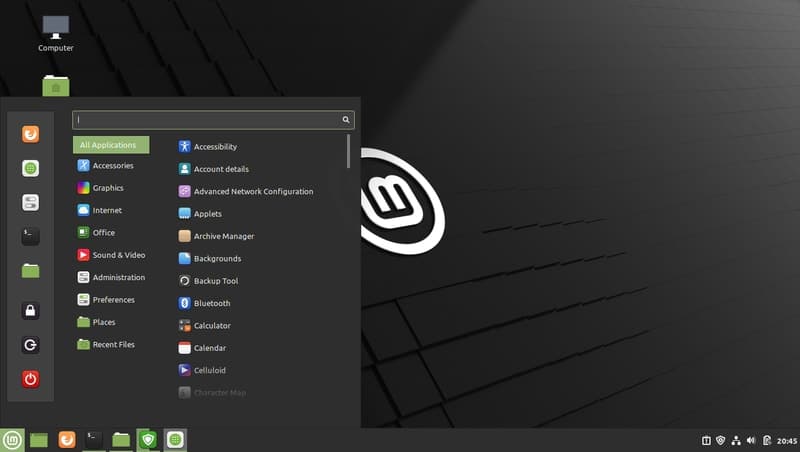 Key Features of Linux Mint
It comes with MATE, Cinnamon, and XFCE desktop environments.
Linux Mint supports around 30,000 application packages with an intuitive package manager.
This distro has active community support with regular patches.
The system requirement is pretty minimal and runs smoothly on aged systems.
It comes with a lot of media codecs and hardware drivers out of the box.
3. Ubuntu
---
This is yet another Debian based distribution. However, the huge popularity and userbase make it a bit different than any other Debian distributions. You will be surprised to know that there are a lot of distributions based on Ubuntu itself. It is still considered the go-to distro for common Linux users.
Ubuntu is completely free and open-source. Although a commercial software company named Canonical develops and maintains the codebase. They also provide reliable support for the corporate sectors. Ubuntu itself comes in two different editions based on the support span. This is one of the best Debian based Linux distributions right now.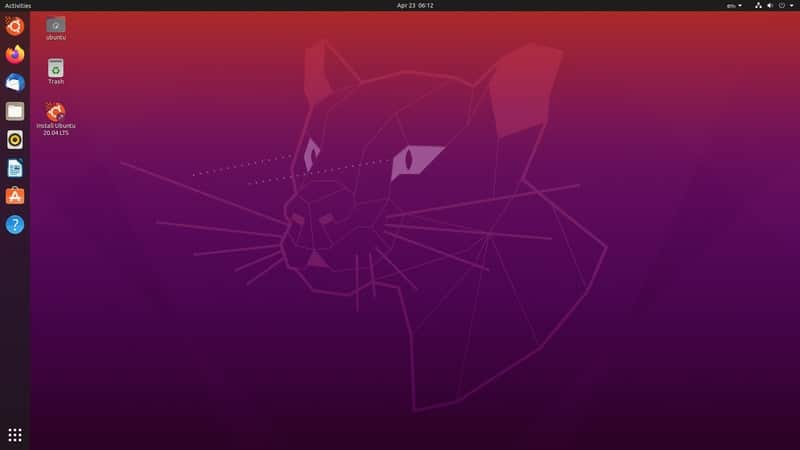 Key Features of Ubuntu
You will get a secured cloud platform for your enterprise.
The user interface is very intuitive and easy to use.
This distro comes with all the basic office and multimedia tools preinstalled.
It uses the most popular GNOME desktop environment by default.
Ubuntu is a perfect match for the large scale project deployments.
4. Pop! OS
---
Pop OS is a revamped Ubuntu. Although it is technically a Debian based Linux distribution. This is a relatively new distribution that started in 2017. System76 is the company behind this beautiful operating system. System76 is a top-rated company for ready-built powerful computers.
They started this OS so that they can install it by default in their machines. Their popularity made them continue full-fledged development. Since the developer company works mainly in the hardware sector, they have put out of the box support for Nvidia and AMD graphics with this distro.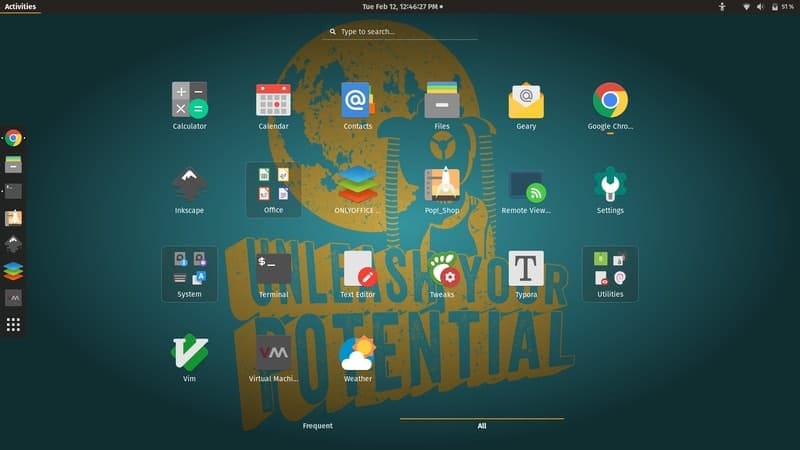 Key Features of Pop OS
It has a combined exclusive application store named Pop Shop.
If you use their System76 built machines, you will get straightforward firmware updates.
This is probably the best distro for gaming on Linux.
Pop OS has a growing community of the Linux geeks to help you.
It has a flat and modern user interface that is appreciated by many users.
5. Elementary OS
---
If you ask which is the most beautiful Linux distro, you will get this answer in most cases. Of course, you can customize any Debian based distribution that looks like your dream setup. But Elementary OS is very neat and clean out of the box without any customization. This distro is completely open-source with the focus mostly on privacy.
However, the download runs on a "pay as you want" method. However, you can pay nothing and get this completely free of cost. Their highly curated software repository, named AppCenter, is a very convenient way to get useful tools from indie developers.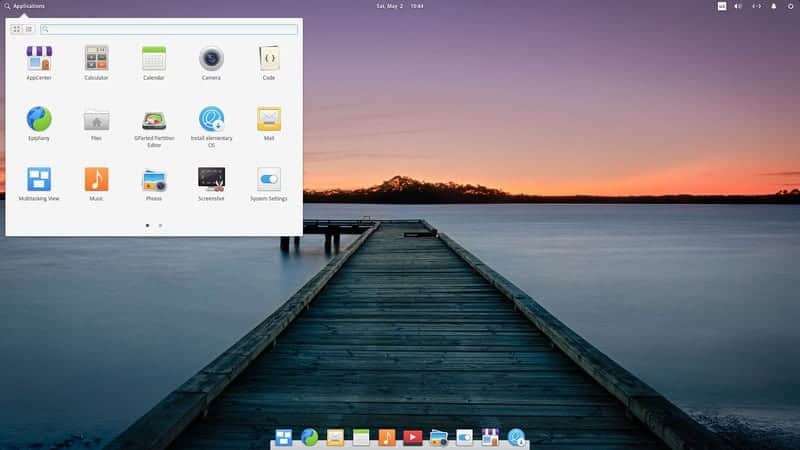 Key Features of Elementary OS
This distro works great on any workstations.
There are many productivity-focused features built-in with this distro.
Those who have migrated from Mac will find the UI very similar to macOS.
You can rely on the AppCenter for software installation without any security risk.
Customizable keyboard shortcuts is a worth mentioning feature of Elementary OS.
6.  Zorin OS
---
I will always recommend Zorin if any Windows user wants to try out Linux for the first time. It's because this distribution has a Windows-like user interface. Although the XFCE desktop environment will let you use desktop layout representing Mac and Ubuntu also. This is a paid operating system.
However, there is an education and lite version that is completely free with some limitations. For example, you will get premium desktop layouts, premium games, and some essential utilities in the paid version that are not available in other editions. But, for the 39 bucks, you are getting the one of the best Debian based Linux distributions for visual appearance.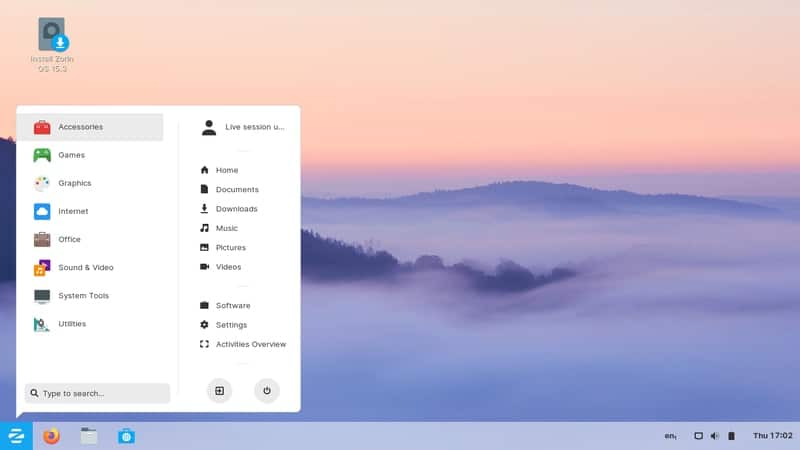 Key Features of Zorin OS
Educational and classroom management tools are built-in with this distro.
It doesn't need that powerful hardware to run smoothly.
The lite edition is sufficient for those who can't afford to pay.
Zorin Connect is a great tool to keep your smartphone connected with the PC.
The developers are providing installation support for the beginners.
7. KDE Neon
---
KDE is originally a development community that is behind many great Linux software. Their KDE Plasma desktop environment is trendy among the Linux users. To make their software easily accessible to more people, they had decided to launch KDE Neon. However, this is not a full-fledged Linux distro.
However, the look and feel are similar to other Debian based distributions. This is an Ubuntu with a Plasma desktop and some exclusive KDE software suite. I like KDE because of its smoothness. And the most important thing is it didn't compromise the aesthetics of the user interface for the sake of performance.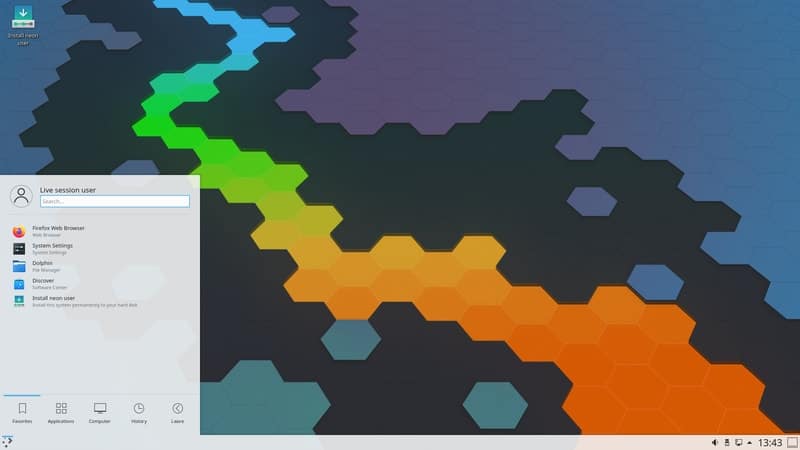 Key Features of KDE Neon
It is built upon the stable and reliable Ubuntu LTS source.
You are getting cutting edge KDE software built-in with this.
The Plasma desktop environment is very intuitive and customizable.
The developers didn't alter the core components of Ubuntu.
The KDE community is huge and supportive of getting help.
8. Deepin
---
Deepin is an excellent distro with beautiful UI elements. There's nothing to complain about Deepin except for the fact that it is straight out of Wuhan, China. Some people suspect Deepin as a Chinese government's spyware. This is a thing of a long argument. Let's just skip that and talk about the technical aspects of Deepin.
Deepin currently uses the direct codebase of Debian rather than Ubuntu. The main focus of the Deepin team is its design and the desktop environment named DDE. There are also some exclusive Deepin tools available for this distro. If you are concerned about privacy too much, then it's better to stay away from it.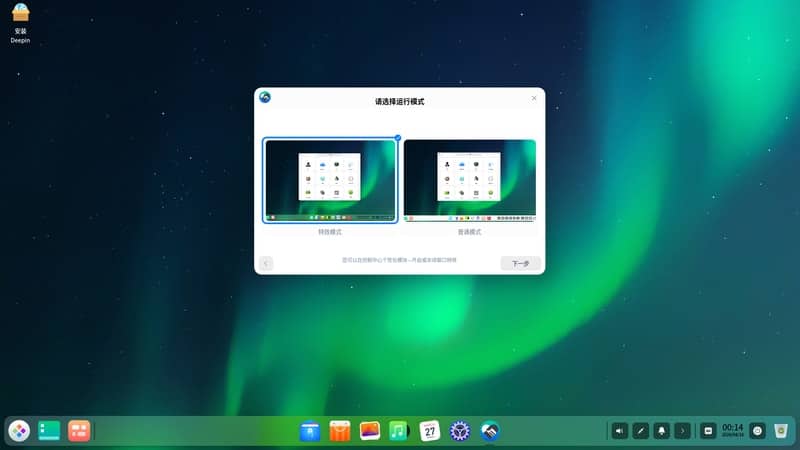 Key Features of Deepin
The graphical user interface looks shiny and modern, like MacOS.
You can choose between LTS and the latest stable kernel during installation.
The system installer can automatically install drivers for discrete graphics cards.
Currently, Deepin provides the best notification management on Linux.
Their DDE desktop environment is very neat and highly customizable.
9. Kali Linux
---
Kali Linux is known as Linux for hackers. This distro is a Swiss origin. Just like the Swiss banks, this distro will provide you excellent security and flexibility to break into secured systems. Of course, you can install most hacking tools on any Linux distro. However, Kali Linux comes built-in with the popular pen-testing and security software.
The important aspect of Kali Linux is its portability. This runs greatly even on ARM devices like Raspberry Pi. This is why Kali Linux is very popular among the tinkerers' community. The official website has a complete directory of Kali security tools that you can install into any distro. This is undoubtedly the best Debian based Linux distribution for security research.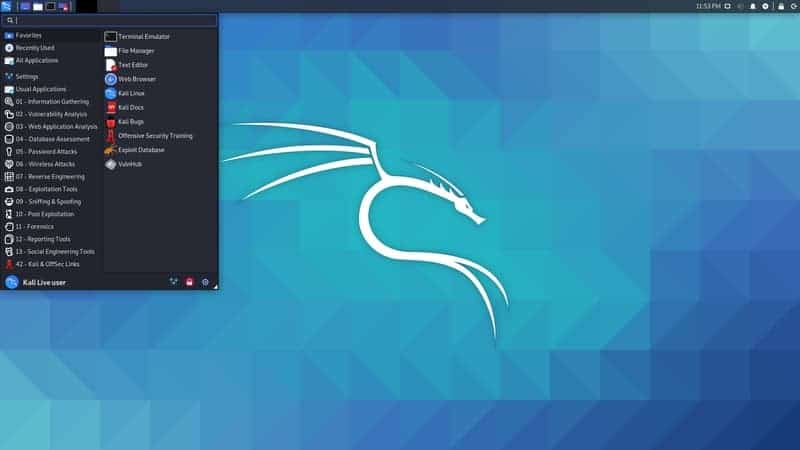 Key Features of Kali Linux
You can store multiple instances of live OS in a single USB stick.
Kali LUKS is a great tool for the quick destruction of encrypted sensitive data.
The default tools are divided into meta packages so that you can only install the required toolsets.
Their NetHunter custom for Android devices is great for pen-testing on the go.
Kali has a friendly and supportive community forum.
10. Parrot
---
Parrot is yet another security-centric distribution similar to Kali. However, it is not that popular and has a smaller userbase. The MATE desktop environment and the lightweight footprint make it a great alternative to Kali Linux. The pen testing, reverse engineering, and many other development tools come preinstalled with this.
The distro was developed with keeping the beginners and learners in mind. The UI is not very complicated. Rather you will see many similarities with Linux Mint and other Debian based distributions. They have mirrors across the world for downloading updates and apps without any hassle.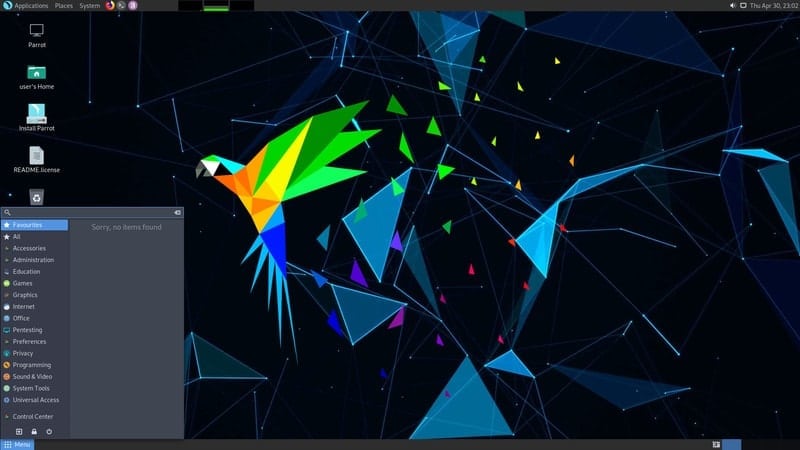 Key Features of Parrot
The default Parropt tools are arranged into various categories.
The installation requires fewer system resources than other Debian distro.
There are many anonymity tools built-in such as Tor Browser, Tor Chat, AnonSurf, etc.
It also comes in a KDE desktop environment edition.
The developers provide excellent support through the forum and Telegram channel.
Finally, Insights
---
Each distribution has some advantages and disadvantages. Also, they are feature-wise different. However, the most interesting fact is that you can customize the Linux distributions with the features you need. This is the beauty of Linux. I hope this list of the best Debian based Linux distributions will help you to choose your next Linux distro. If you are just a distro hopper like me, there's no restriction to try out all the distros. However, if you still feel confused, you can throw your questions in the comment section.