Do you have any friends or family in another country? If you have, there must be a big problem with knowing the time at his place. As time is different on the earth from place to place, we should learn about the time of the place where our family or friend is living. But it is not always possible to find out the exact time of a place by counting. But if you have a world clock, things may be easier. To get one, you don't need to go anywhere. Instead, you can install the best world clock app for Your Android device.
Best World Clock Apps for Android You Can Rely on
---
We have checked a lot of world clock apps for Android, and luckily most of them work very well. But we cannot list all of them in one place. So, we only choose the 5 best apps so that too many options don't confuse you. We also add a brief discussion and a list of features with all the apps. For sure, they will help you choose the right one. So, let's check them out.
1. World Clock and Widget
---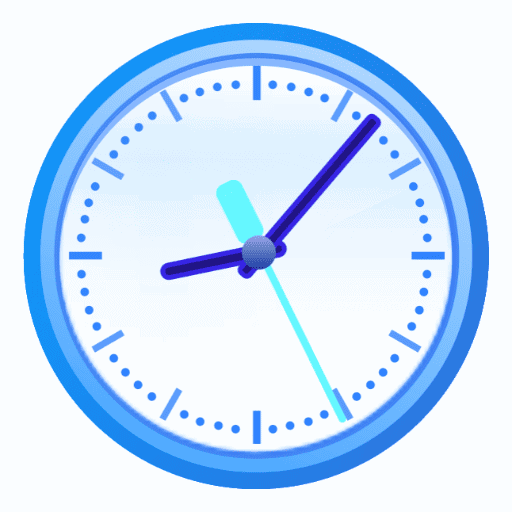 Not just when you have families in another country but also when you visit another country, the time on your smartphone may not match the time of that place easily. World Clock and Widget will help you in this regard and will allow you to change the clock title. There will be a list of new cities, and you must select "edit clock." In addition, while you will rename the clock, do not forget to click "ok" to wrap up the whole process.
Important Features
This app will allow you to customize the widget background.

There will be a search bar along with the app, and you can easily find out a new location.

This advanced clock app for Android will display either 12 H or 24H clock format.

You will find an optional viewing display of the date.

This app supports multiple clock systems.
2. World Clock by timeanddate.com
---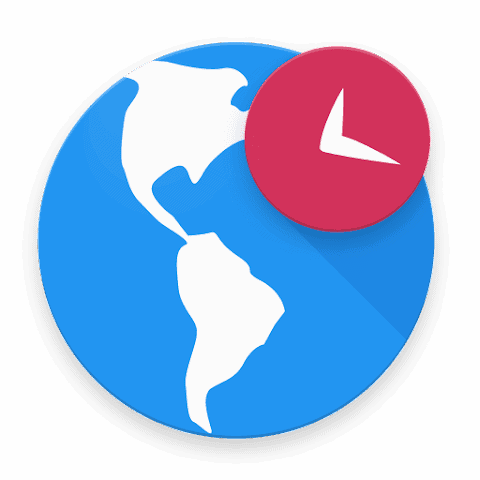 Why not get an app that will help with both alarm and widget functions? No wonder World Clock, by time and date, will accompany you with a team of professionals, and they will continuously update the information on the current local time in more than 5000 cities in the world. Moreover, you will receive every report about the time zones, and there are Daylight Saving Time switches; thus, you can set the clock to standard time at a specific time of the year.
Important Features
You can easily choose between analog and digital clocks from this app.

This app will show the current time in your chosen city on your device's screen.

You can use either 24 hours or 12-hour clock format

This app will allow you to create the world clock, and you can add cities to your favorites

A customizable feature is available, which will help you create a clean look on the screen and all the necessary information you need.

You can set the alarms in your local or in any other time zone.
3. Simple World Clock Widget
---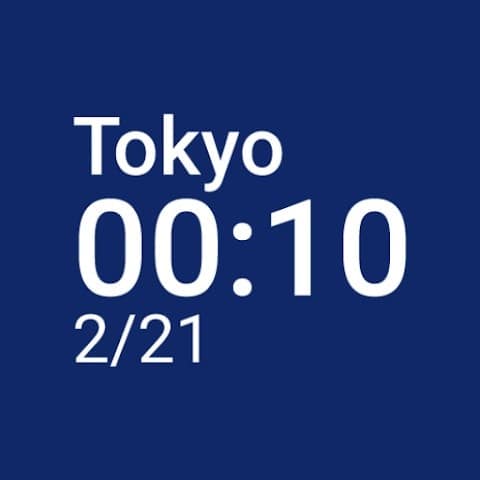 How about a simple and easy-to-read, refreshed material design world clock widget? There is no doubt that Simple World Clock Widget is all you need and will be just how you want the information to be set on your home screen. Adding this widget is easy; you only have to press long on your home screen and select this app. However, some of the devices have different methods for setting up the widgets.
Important Features
This app will let you customize the time zone in your area.

There are many customizable options for the background color.

You can easily change this app's text size, color, and labels.

This app will allow you to set application shortcuts by tapping the clock.

You can also pick your desired font for ease of work.
4. World Clock Widget
---
If you are interested to know about the time in a different city or country, then World Clock Widget is the best pick. This app is indeed an excellent world clock, and you can use it as a meeting planner for your convenience. In addition, this app will work best as a widget or standalone app too. Furthermore, you can invite a third-party alarm clock with this software.
Important Features
You will find both analog and digital clocks here.

This app initially supports ZULU and GMT zones.

You can choose from 24 hours or 12 hours (am/pm) clock format.

You will find every detail of Daylight Saving Time information.

This app offers a variety of color and appearance settings along with military time functions.

Eventually, this app automatically displays the time and date in different cities and zones.
5. WorldClock: Time of All Country
---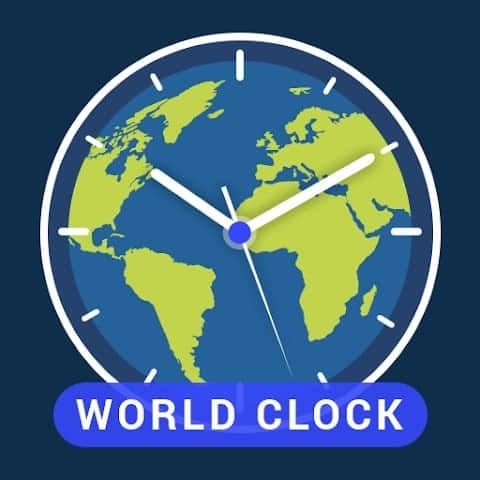 WorldClock has come to assist you in choosing the present time of the city you are currently living in. Additionally, it will help you to choose a city for its GMT times as well. No wonder you can easily pick any country with its ongoing time, location, phone code, pin code, and so on. Plus, you will receive a complete weather forecast and information like humidity, pressure, the temperature in both Fahrenheit and Celsius, wind speed, etc.
Important Features
This app will provide the correct sunrise and sunset time for each city.

You can save your favorite city in the section on favorites so that you can keep the update in the shortcut.

There will be a search bar where you can find the city of your liking.

You can also select a country to find all the cities inside of it along with full details.

This app will show you the weather forecast approximately for the upcoming 5 days round.

A city map will help you find any city shown on Google Maps.
FAQ
---
Q: Does my Android phone has world clock functions?
A: If you have a newer and smart Android phone, it must have the world clock function. But that is not as convenient as a world clock app for Android. That's why the popularity of the world clock apps is so high.
Q: What is the best world clock app for Android?
A: The World Clock and the World Clock Widget are Android's best world clock apps. These two apps are quite easy and convenient. They will show the accurate time and all other details. Besides, they are free to use the user's reviews are quite satisfactory.
Q: Can I synchronize a world clock app with my smartwatch?
A: Yes, you can use most world clock apps on your smartwatch after synchronizing it to your phone. You can either use them as a simple widget or directly get the information from the app. For the smartwatch, the widget option is more convenient.
Q: How to add a new city to my World Clock app?
A: To add a new city to your world clock app, you have to open the app and find the option 'add a city.' After that, you get a black option to fill the city. You choose it from the name board too. Once you write the name or click on a city, you have to tap on the 'done' or the 'confirm' button and the city will be added securely.
Q: Is it safe to use a world clock app?
A: Yes, it's safe to use a world clock app. It will require access to get an internet connection to show the current time in another place on Earth. Eventually, there is no risk of losing your data or anything using such a simple app.
Bottom Line
---
All the apps listed here are suitable for any person, and they are all free to use. Besides, the user interfaces they provide are simple and minimalist. So you will never feel uncomfortable with such an app. Eventually, some of them come with additional features too. So, if you have your dearest one in another country, don't think much and install the best world clock app for Android.
Now, let us know which one you are planning to try. If you have ever used any good quality world clock app before, please inform us about it too. We love to try new apps all the time. Thank you for your time.