If you are looking for a single solution for managing a complete business process, you may install enterprise resource planning software in short ERP software with your business process. An ERP software integrates all department's processes in a single system. With an ERP system, each department maintains data in a systematic way that can be shared with other departments. Besides, this system can manage day-to-day business activities about procurement, production, finance, distribution, and human resources. Moreover, it covers the end-to-end business process.
Best Enterprise Resource Planning Software
---
Though, the ERP system is not the same for all types of businesses. They offer different modules for different departments. It has a full customization feature. So, such applications allow users to set up the system according to users' needs. ERP offers either cloud-based or on-site or a combination of both.
If a company selects a combination of both systems, then the company can save money because this hybrid model allows some part of an operation to integrate on-site systems and support from cloud platforms. Here is a shortlisted list of the top 10 best enterprise resource planning software that offers the best ways to streamline business processes.
1. SAP Business One
---
SAP Business One provides complete management tools that most users can manage business aspects easily. Though this software gives insight data, so management can make better decisions to drive more profit. You can customize this software according to your needs. Moreover, you can run the system on either Microsoft SQL or SAP HANA servers. This software is designed for specific industries, including small and midsize organizations.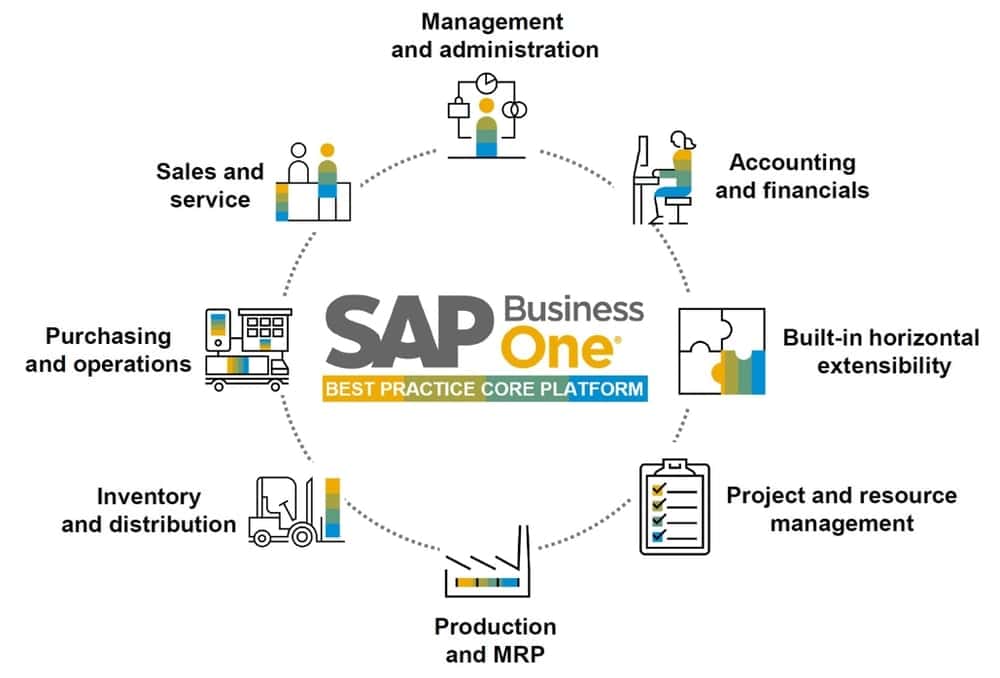 Key Features of SAP Business One
You can automate accounting tasks and banking activities with one ERP solution. Moreover, you can manage financial operations error-free that improves cash flow.

You can track customers' entire lifecycle. So, you can understand customer needs and can make better decisions for providing a better customer experience. 

This software provides real-time updates about purchasing and inventory. So, you can make cost control decisions in warehouse management.

The system collects data from multiple sources and presents it graphically. Besides, you can run reports from bulk report format.

The interactive and intuitive reports help management to make better decisions. 

Though, the software has mobile apps for both iOS or Android. You can track your team performance and guide them from anywhere, anytime.
Pros: SAP Business One offers an affordable pricing plan. So, small enterprises can integrate with ERP. Moreover, this software has 500+ add-ons that streamline business processes.
Cons:  This software implementation process is time-consuming. The HR module is not included with SAP Business One.
Pricing: SAP Business One offers multiple pricing models, which vary for the number of modules, number of users, and cloud-hosted subscriptions. Request a price quote. A demo is available. 
2. Microsoft Dynamics 365
---
Microsoft Dynamics 365 is an ERP business application developed by Microsoft. Released on November 1, 2016. You can get a 365 view of your organization using this software. For this reason, it is also known as Dynamics 365 ERP. Though, this software provides all departments insight data using artificial intelligence. So, you can make better operational decisions and build good customer relationships. Moreover, it automates business workflow.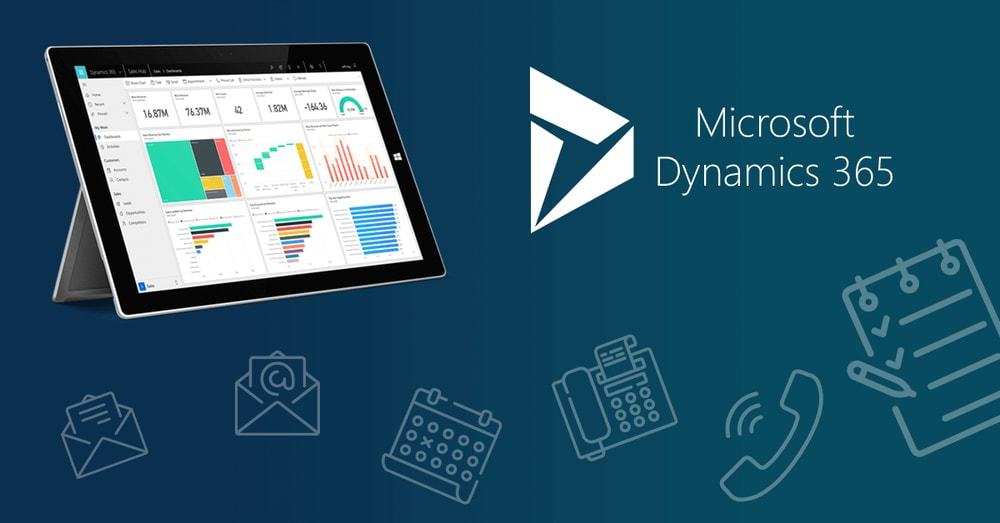 Key Features of Microsoft Dynamics 365
Microsoft Power BI connects with Microsoft Dynamics 365, so you can generate customized reports. 

You can automate customer support service by using chatbots. There are prebuilt connectors called Power Virtual Agents, which are connected with Microsoft Dynamics.

There is an adaptive AI that can identify fraud attempts and protect those attempts. As a result, you can ensure a better user experience and optimize sales.

Though, this software provides complete sales insight data so that you can design your product line as customer needs. 

You can forecast cash flow and financial performance. And you can set reminders for payment collection.
Pros: Microsoft Dynamics automates workflow with the integration of leading business applications. Besides, your sales team becomes proactive because of getting customer insights data in real-time. 
Cons: The interface is not user-friendly for new users. Pages refresh rate is slow. And, Integration with other applications is not so easy.
Pricing: Microsoft Dynamics 365 offers multiple modules, and each module has a different pricing package. Besides, Dynamics 365 has resources for nonprofit organizations' operations and special pricing packages.
3. Oracle ERP
---
Oracle ERP is the most popular enterprise resource planning software specially designed for large organizations. This is a complete suite of business management that supports complete business workflow. Oracle Corporation introduced Oracle ERP in 2012. After that, the world's most leading companies trust Oracle ERP. This cloud-based platform offers smooth functionality across the supply chain, finance, HR, and customer services.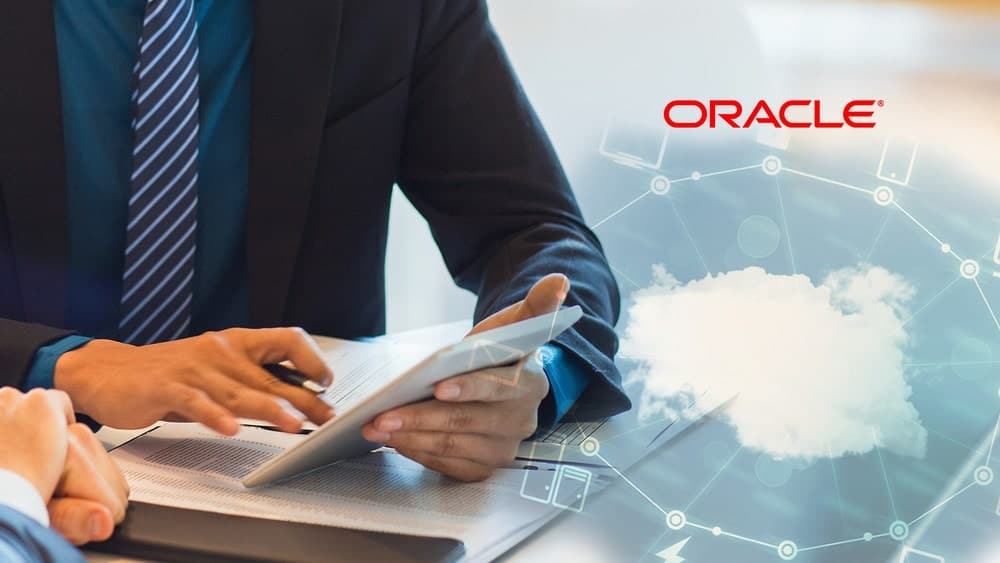 Key Features of Oracle ERP
Oracle ERP provides real-time data on financial position and results. So, management responds quickly to improve financial performance.

The procurement team can choose the best supplier by using built-in analytics tools. And they can build a good business network with suppliers.

The risk management tools ensure compliance certification such as SOX, audit. 

Though, the system continuously monitors critical transactions and payment records. So, it can design Enterprise risk management workflows. 

There is a prebuilt analytical tool to analyze KPI, historical trends.
Pros: If you are looking for a project management solution, you should install Oracle ERP.  Besides, this software has seamless capabilities to manage accounting tasks and financial performance. 
Cons: Though Oracle ERP has customization options, it is difficult to complete. The company needs to hire IT experts to customize Oracle ERP. Besides, The cost of Oracle ERP is higher compared to other ERP software.
Pricing: Start your journey with Oracle ERP by choosing among three business solutions. A typical Oracle ERP installation cost ranges from $12K-$350K. You can request a demo.
4. Sage Business Cloud X3
---
Sage Business Cloud X3 is an ERP software developed by Sage group. This software is designed for mid to large or multinational business organizations. If you are looking for one enterprise solution to manage complete business operations, Sage X3 is one of the best options for you. This software offers flexibility in the development of on-premise or cloud hosting. Moreover, Sage x3 offers fast, flexible, and cost-effective business solutions.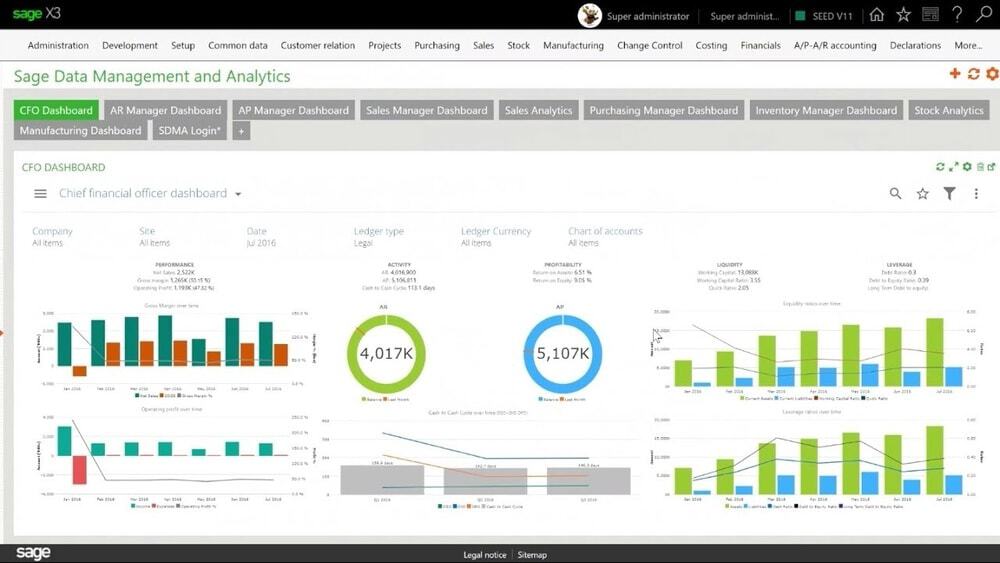 Key Features of Sage Business Cloud X3
The purchasing tool tracks the procurement process and ensures the quality of the products.

You can monitor the real-time inventory status of multi-warehouses across various geographic areas. 

Sage X3 contains a full accounting function so that you can confirm compliance with accounting. And you can generate real-time financial reports and budgets. 

Either single or multi-level bill of materials (BOM) management can be possible by using Sage X3.

You can control the cost of production because the Sage X3 Shop floor control tool can track direct and indirect labor costs as well as actual and elapsed time for labor tasks.
Pros: Though this platform automates workflow, so you can minimize employees working time to input manual data. Besides, you can keep track of your business operation from anywhere, anytime, by using the Sage X3 mobile app. The app is compatible for both Android and iOS platforms. 
Cons: Their HR module does not provide the full functionality of HR management. And, most of the users complain about its old-fashioned design. 
Pricing: Sage Business Cloud X3 cost of ownership depends on a number of module integration, types of licenses, hosting, and a number of users. The base license cost around $2600/user. No free trial product option is offered.
5. SYSPRO
---
Established in 1978, SYSPRO ERP software design to simplify business solutions for the manufacturing and distribution sectors. Besides, financial and inventory management can also be done by SYSPRO. The system is available either on-premise or cloud platform. And, it can also be accessed via a mobile device. More than 15000 companies across 62 countries use SYSPRO.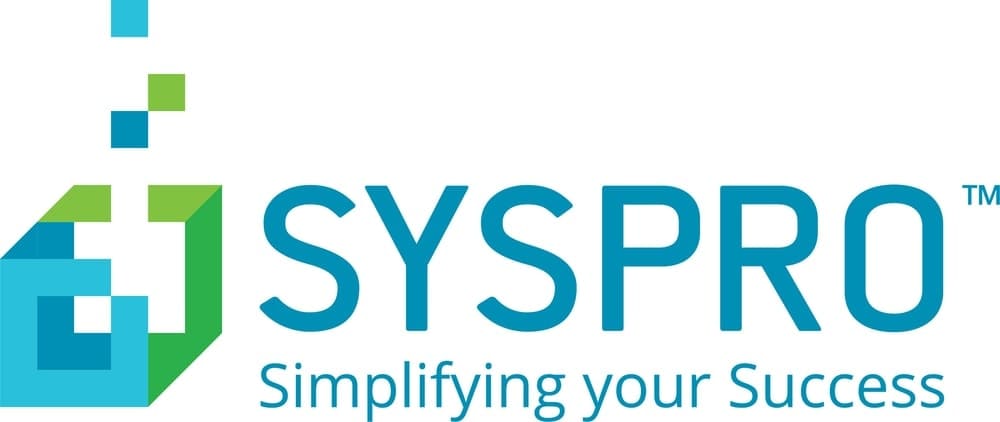 Key Features of SYSPRO
You can automate from order to delivery process. Besides, you can track serial and track a lot of inventory.

Measure KPI of inventory investments and services.
Overlook multi-warehouse inventory status and confirm reorder points for order process fulfillment.
Make provision for raw materials for confirming continuous manufacturing processes.
You can forecast sales by analyzing historical trends in sales.
Pros: SYSPRO has rich IT expert resources across 60 countries who provide required training for SYSPRO operation. And, this software can connect with third-party applications. 
Cons: SYSPRO UI is not user-friendly. Though the system offers third-party integration, it is complex to integrate. And, custom report generation is not possible without the help of IT experts.
Pricing: SYSPRO does not disclose price publicly. You can contact the vendor for pricing quotes for your business. 
6. Infor SyteLine
---
Infor SyteLine is another enterprise resource planning software for manufacturers. The software is also known as Infor ERP. Infor acquired SyteLine in 2005. After the acquisition, Infor brands it as SyteLine. More than 65000 companies trust on SyteLine. The company provides an on-premise or cloud-based platform. Though it is a product of Infor, so it integrates with other Infor rich features and third-party applications.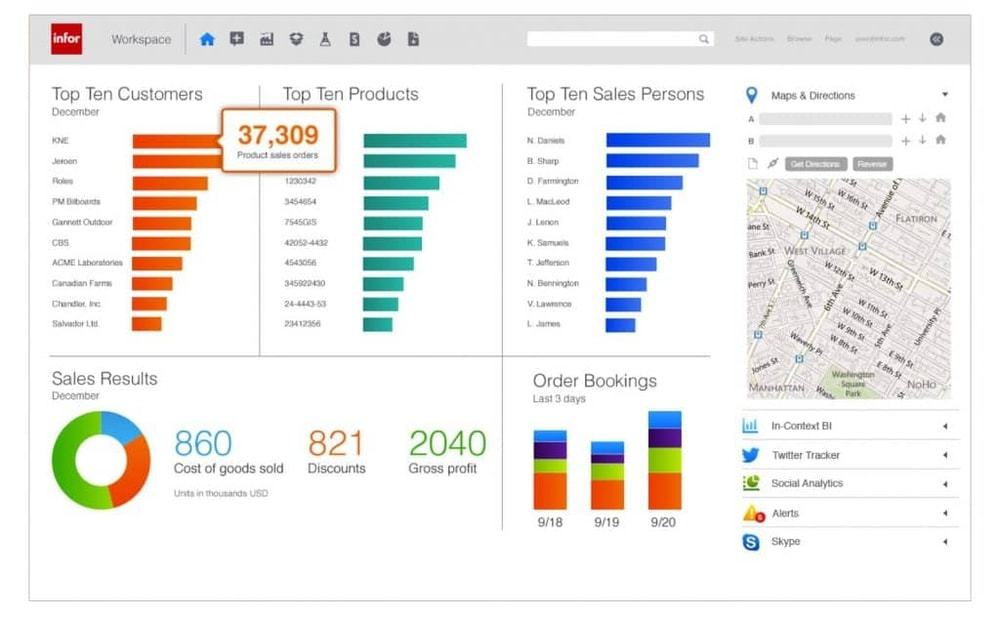 Key Features of Infor SyteLine
Though the software is specially developed for manufacturers, it simplifies the complex manufacturing process using Industry 4.0 technology.
The application has a real-time dashboard with KPIs, workflow presentations.

A single interface presents the picture of project performance and resource optimization.

It provides a 360-view of customers and order processing so that you can improve customer relationships.

It formulates advanced planning and scheduling by synchronizing inter-departmental data.
Pros: You can operate multi plants. Besides, this software can make after-sales services for customers. 
Cons: Training resources are not well equipped. Besides, it takes 3-6 months to upgrade the application. 
Pricing: Start at $150/month for each feature. They do not offer any demo. But there is a free trial version.
7. Acumatica
---
Acumatica is a cloud and web-based ERP software specially designed for small and mid-sized businesses. Founded in 2008. This software offers highly scalable and customization features. You can centralize your transactions and monitor the financial status of the company in real-time. Moreover, you can access your business through the internet from anywhere, anytime any device.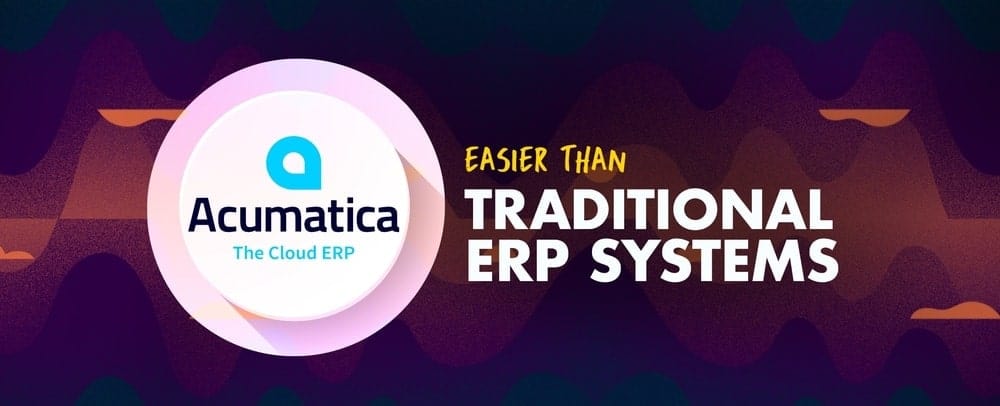 Key Features of Acumatica
Acumatica makes it easier to prepare balance sheets and income statements. Besides, you can generate custom financial reports.

Most of the companies suffer from VAT and Tax management issues; on the other hand, Acumatica calculates VAT and Tax for a product and creates tax filing reports.

Their pre-built plugin helps to collect payment. This software improves cash flow and reduces collection costs.

It follows FASB-52 standards. So you can calculate realized exchange gain or loss for foreign currency transactions.

The system provides a 360-view of customers' activities. So, you can ensure greater customer satisfaction services. 
Pros: The system supports multiple currency transactions. Besides, you can centralize or segment your accounts as your needs. 
Cons: There are some bugs issues that need to be fixed.
Pricing: Acumatica offers a flexible pricing policy. They only charge for the number of resources you consumed. Before the final decision, you can take a free consultancy for your business solution. If you wish, you will schedule a demo.
8.Odoo
---
If you are looking for a free ERP solution, Odoo is developed for you. It is an open source business app that offers both paid and free versions. More than 10000 business apps are integrated with Odoo. So, you can get the best cost-effective business solution. Besides, you have a good option to choose either on-premise or cloud hosting or Odoo.sh, Cloud Platform. 5 million users happy with Odoo.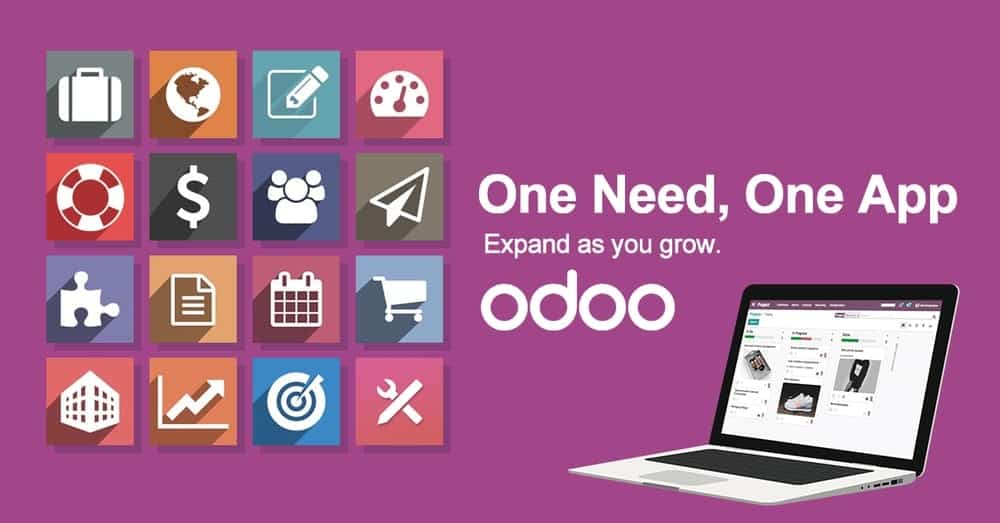 Key Features of Odoo
This apps sync bank statements, so it automates 95% bank reconciliation.

All project files and notes are attached to the system to formulate project plans easily and monitor project performance easily.

You can monitor employees' KPI. And, you can estimate overhead costs because of HR module integration with accounting modules.

This apps track inventory status, stock movement. And, this apps also build good relationships with suppliers. 

The system allows the creation of custom dashboards that show the sales performance, KPI analysis, and customer interaction, and so on.
Pros: Though it is an open source business model so users can modify it as needed. This is the best option for those who need to design a unique business model. 
Cons: Odoo offers POS. But this POS system is not updated. You only get basic POS applications. If you want to add a promo code with this POS, that cannot allow. Moreover, you cannot view receipt history in POS.
Pricing: If you are interested in the Odoo enterprise package, then you have to pay $6/month/user if billed annually. In addition, more price is added for per apps integration.
9. Epicor
---
Epicor is one of the oldest enterprise resource planning software companies. Founded in 1972. The system is specially designed for manufacturing and distribution-related business. But it provides end-to-end business solutions. 27000 companies across the world have been satisfied with Epicor. The system supports both on-premise and cloud-based platforms. The system provides diversified modules for the global supply chain, HR, finance, risk management, and more.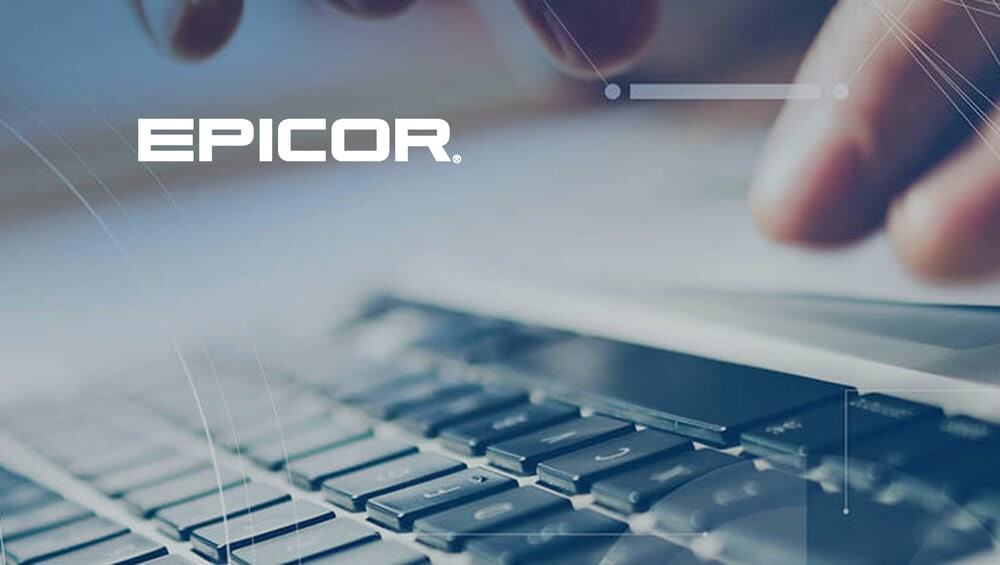 Key Features of Epicor
It automates supply chain activities and builds supplier relationships.

You can monitor production machine requirements and cycle variation. And, you can analyze the productivity of machines and calculate scrap rates.

The HR-rich module makes timely hiring and training decisions, motivating the employees to provide the best output.

You can supervise your team from anywhere, anytime via your mobile device. So, this application streamlines sales team performance and boosts profit.

You can generate many custom reports that help you to make quick and effective decisions. 
Pros: This system introduces social media connections that make easy communication and improve employee productivity.
Cons: The implication process is comparatively complex. Sometimes bugs are found in the system. 
Pricing: Epicor does not disclose the price. If you are interested in Epicor, then you need to contact them for price quotes.
10. ERPNext
---
If you start a new business with a limited budget, then you can implement ERP in your business. This is another open source ERP software and free for use. You get almost everything you need in ERPNext. 1000+ objects are integrated with this software. More than 5000 companies across the world use ERPNext. It provides built-in integration with popular business apps. You have the freedom to use self-host or ERPNext hosting for data storage.

Key Features of ERPNext
When inventory goes below a certain level, then the system automatically sends materials requests. So the warehouse maintains a balanced inventory. Shortage or excess warehousing has not happened.  

The system analyzes the receivable turnover rate and sets credit limits for customers. If any customers exceed the credit limit, then inform the management to make a decision.  

There are plenty of pre-built forms and fields that can be used to grab information about vendors or customers. Moreover, you can customize the forms and fields.

The fixed assets tools can allocate assets, calculate depreciation, and track asset movements. Moreover, this tool lets you know the net asset value.

The HR module tracks employees' absence management and performance and keeps records of employees' salary status and other benefits. 
Pros: There is a very simple but rich functionality dashboard. You can track project progress reports. And you can use multi-languages in your project. 
Cons: Batch processing is not possible in this software. And, customer support does not respond quickly. 
Pricing: If you want self-hosting and do not require any security service, then you can use all modules free. But if you need cloud and support, then you can switch to the paid version, which starts at $25/user/month. You can use a 14-day free trial before making a final decision.
Our Recommendations
---
It is true that implementing ERP improves business workflow, customer service, data security, and drill down reporting experience. But you have to know that initially, it is also a costly venture. If you cannot successfully implement ERP with your business model, you lose money and lose business. So you should consider a few rules during implementation: set budget and timeframe, users' technical knowledge, ROI, and post-implementation success. 
Though, it is a tough job to shortlist the top 10 enterprise resource planning software. We have considered features, price, and business size to scrutinize the top 10 ERP systems. Undoubtedly, SAP Business One, Oracle ERP, Sage X3 are renowned ERP software but also costly.
SYSPRO, Infor SyteLine, Epicor are specially designed for the manufacturing and distribution business. Among them, Infor SyteLine is less costly and fit for all sized businesses. On the other hand, Acumatica makes it easier than traditional ERP systems. Odoo and ERPNext is the best option for a startup or limited budget companies. Both offer free or paid versions.
Finally, Insight
---
We try to point out each enterprise resource planning software specialties that help you choose appropriate ERP software for your organizations. Because it is important to choose the right solution for your organization. Most of the vendors provide free consultancy or free trial.
So you can appoint a free consultancy or install a demo to find out the best suited ERP solution. Moreover, we highly encourage you to share your ERP experience in this platform. Obviously, your honest review helps others to make better decisions. So, don't miss to share with us.