IoT has been transforming our lives for quite a long time now. The recent boom in IoT services and devices is the product of IoT's successful journey in recent years. IoT has become the most influential companion that can enable you to sustain yourself throughout troublesome times like pandemics or other severe conditions. The education sector has also been affected, just like other industries during the corona pandemic, and it has facilitated the rapid incorporation of digital services to enrich IoT in education.
As the instructional approaches and learning opportunities continue to expand, we can expect more IoT-enabled devices, smart applications, and integrated mobile technology to generate efficient teaching methods. 
What Do You Mean By IoT In Education?
---
In this article, we will talk about the role of IoT in education and how it will change this sector in the future. We will also talk about how IoT helps adjust to the complexities and deliver a better education system. Along with a wide variety of physical objects, we can also take advantage of embedded sensors, software, and other technologies to connect and exchange data with other devices. 
IoT can transform school buildings, classrooms, buses, and other educational environments to ensure teachers' and students' safety. Also, to make students more productive and enable them to enjoy the advantage, there is no way we can deny the impact of IoT in the education sector.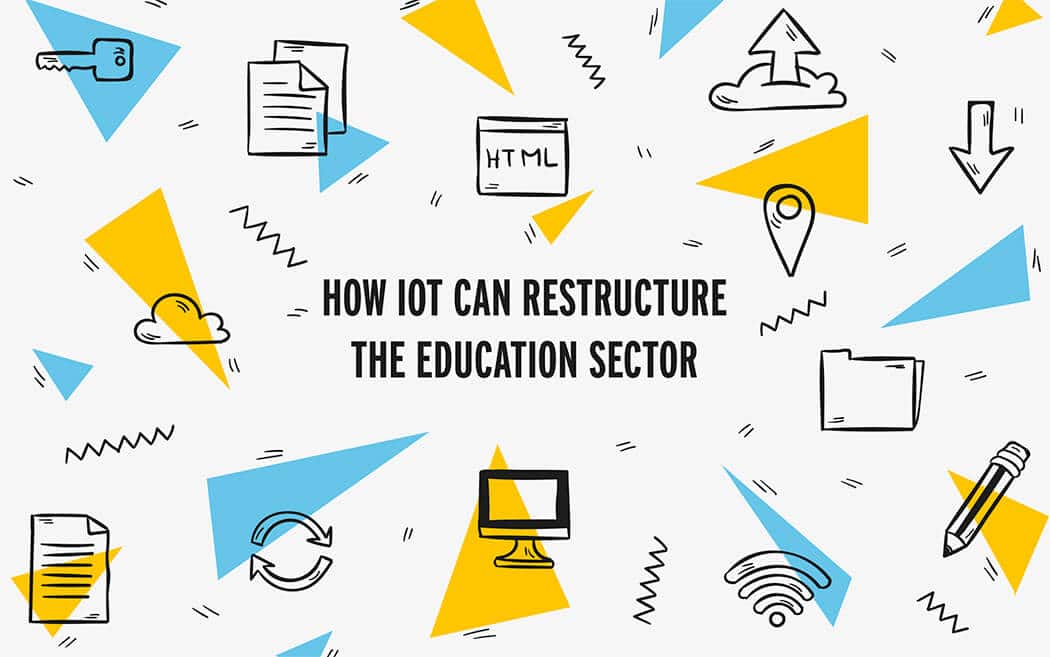 How Is IoT Changing Education?
---
More accessibility and reduced cost can be considered the best part of IoT in education. Moreover, IoT will make education versatile, and the learning process can become easier with the proper implementation of the IoT structure. Besides classroom security, preventing unauthorized access can also be mentioned while portraying the role of IoT in this sector.

Teachers can now pay more attention to increasing the quality of teaching or examining students as IoT automation can complete the tasks like taking class attendance, generating reports, marks calculations, monitoring students' condition, and so on.
The learning curve for the students will become smoother because they can join in one-to-one meetings and get class recordings, automated notes, and a wide range of tutorials. However, IoT can also remove the language barrier and make any class easily understandable for all students.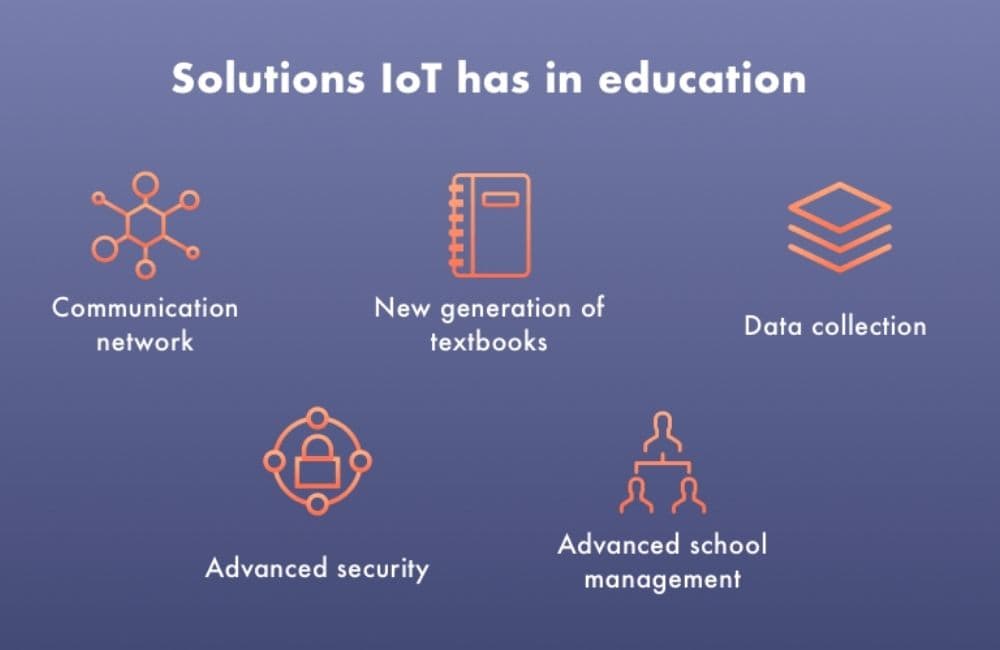 Top Practices of IoT In Education
---
IoT can add a lot of value to our current educational infrastructure if appropriately integrated. But if you look at other industries, the education sector could not follow the smart transformation race. But in recent hard times, it has become necessary, and we have finally started taking IoT in education seriously. So to bring light to the importance of IoT, I will describe the key applications you must follow that can change the education system forever.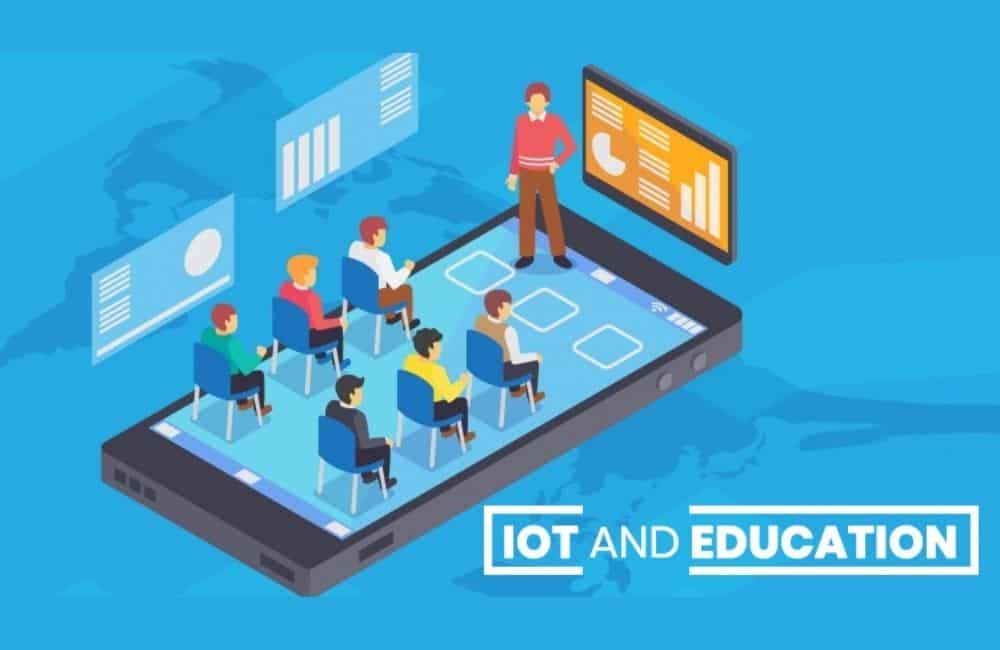 1. Task-Based Learning
---
I am starting to portray the role of IoT in education with task-based learning because of its ability to improve the teaching system. If you look at the education system structure, it is mainly based on a knowledge transfer model.
But now, a major shift is taking place to welcome the new collaborative and information-sharing system. IoT is one of the crucial parts of this system and going to transform the way we teach. 
Teachers can take the blessing as they can get rid of regurgitating information and recording class lectures. Besides, the IoT devices can monitor the students' activities, and teachers can pay more attention to improving the method.
Automated feedback and reporting can also signal the teachers if any of the students fall behind. As teachers only need to assist when there is an urgency, task-based learning can also improve self-confidence among the students.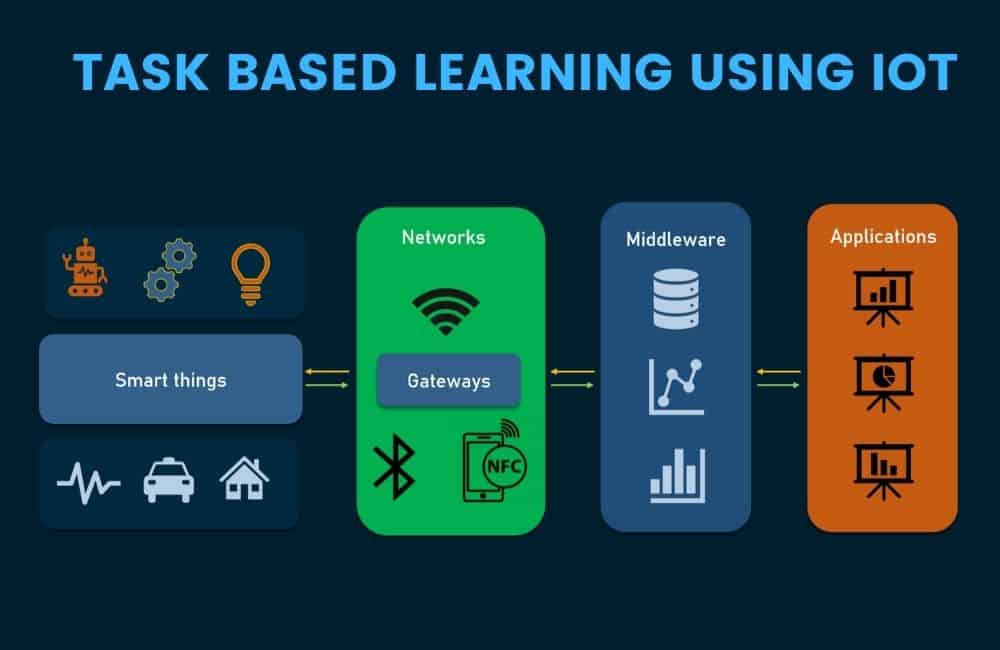 2. Smart Classrooms
---
Smart Classroom is an excellent example of IoT in education you will find out there. You can surely expect future classrooms to be tech-enabled, where both teachers and students can enjoy the benefits.
Like, dissections will be truly lifelike due to the presence of AR, and if you consider the history of science lectures, students will be greatly benefitted from technologies like VR. Besides using facial recognition, smart classrooms can take attendance automatically and save a lot of class time.

IoT applications play the role of foundation to achieving a digital classroom. In addition, these technologies can enable the administration to monitor the activities of students to avoid any unwanted situations.
Besides, teachers' performance can be evaluated, and if needed, they can take necessary actions so that students can easily understand the lectures and feel more engaged with the study contents. Also, teachers can get automated notifications to take a break if a class becomes boring or tiring.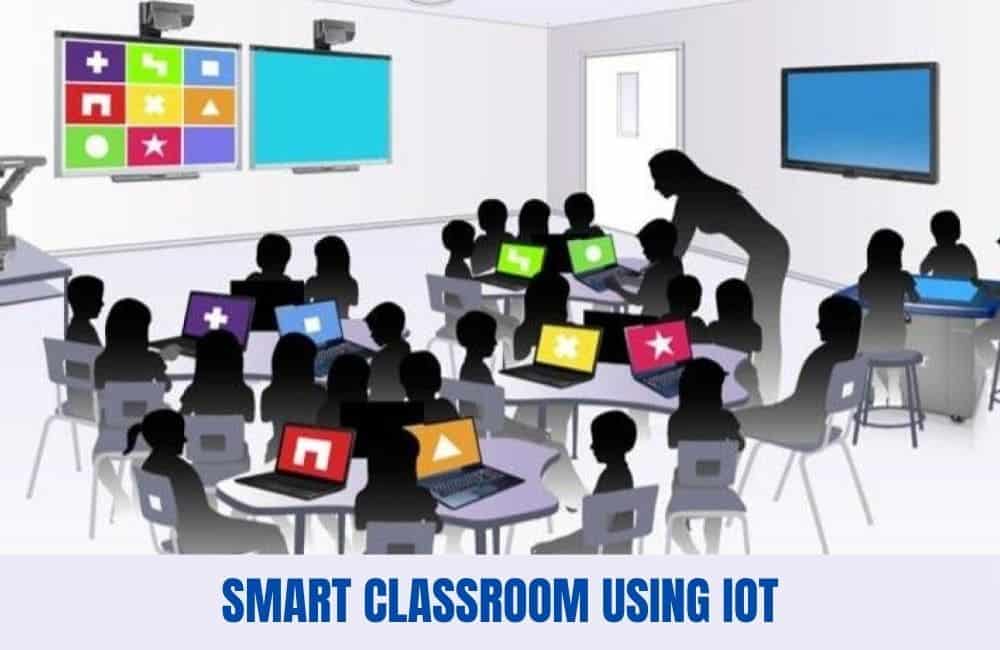 3. Foreign Language Instruction
---
If you want to gain expertise in any foreign language, you might be interested in this article section. Unfortunately, the acquisition of a foreign language often becomes pretty hard for most people. But IoT can work as a secret weapon that can deliver feedback continuously in real-time.
You can also listen to native speakers to understand better. In addition, you will find many IoT applications, wearable devices, and smart sensors that can automatically track your improvement and change the level of difficulty.

It is impossible to have full experience of listening, iterating, and communicating without being present in the actual location. But IoT apps can replicate the experience for you to boost the learning curve to a great extent.
You will find IoT-based platforms and IoT simulation apps where different situations and scenes can be created. So you can act, speak and communicate with your intended foreign language in lifelike situations. Besides, devices like the BlueTooth scanners, and visualization boards are also there to make your learning much easier.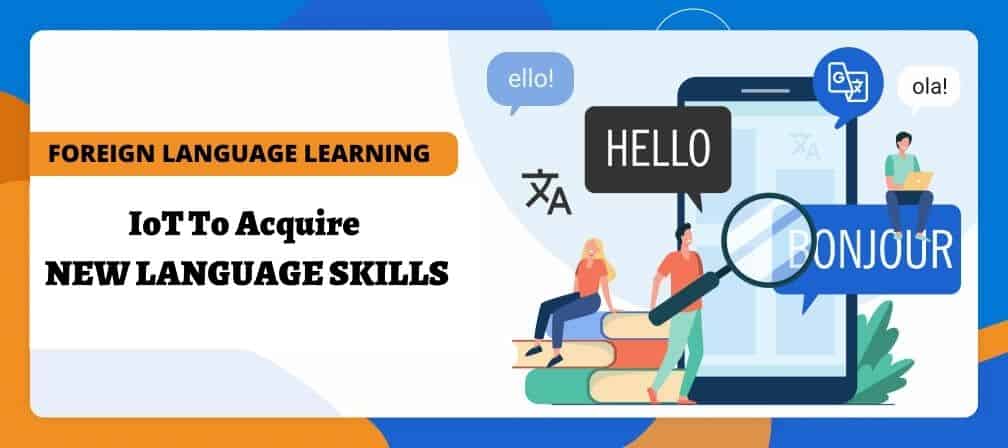 4. Monitoring Students' Physical And Mental Health
---
It is an important issue for any educational organization that accommodates a huge number of students every day. It is crucial to identify the mental condition and the physical well-being of each student. So monitoring is essential for ensuring the quality of the learning environment.
Thanks to smart devices and sensors like pulse sensors or heart sensors capable of triggering notification if the situation demands. It can enable the authority to take action beforehand to save students' life in any condition.  
Besides, students cannot often identify whether they are suffering from depression or anxiety, which can greatly affect the learning curve and cause them to fall behind. Therefore, you will find IoT solutions developed that are equipped with stress management solutions.
If we can deploy this in the traditional educational ecosystem, identifying stress in any student will become much easier. We can also take action to reduce future stress. With the data collected from the students' interaction and behavior, schools and colleges can implement techniques to make classes more engaging and enjoyable.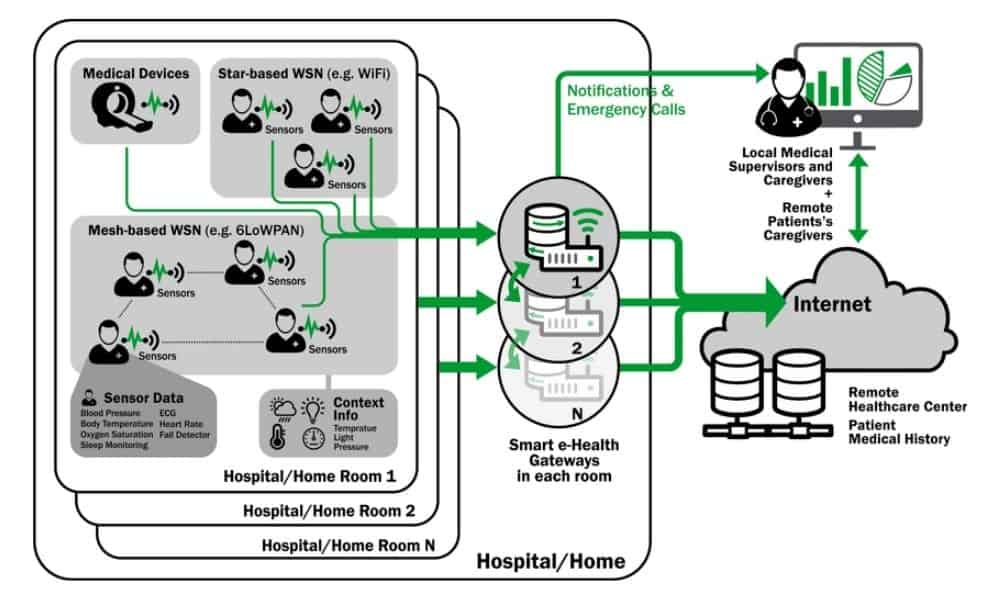 5. Personalized Learning
---
Personalized Learning is one of the most common practices where we need IoT in education for a smooth operation. However, even without an adequate scope of personalized learning, no classroom can be smart enough to provide an efficient learning experience.
Many devices and smart solutions are installed around the school premises to collect and transmit data. This huge amount of data can contribute to designing personalized lesson plans for each student. It can make learning joyful for every child and maximize the outcome as well. 
Again, the recent development of cutting-edge technologies like machine learning and artificial intelligence has made IoT more powerful than ever. IoT nervous system is the production of this combination that can help to allocate major resources.
So for students accessing crucial information will become convenient. Also, with a smarter lesson plan, enhancing the alternative methods, and advanced tools, they will reach the goal of success. As a result, all students can enjoy the benefits equally and learn at the same pace.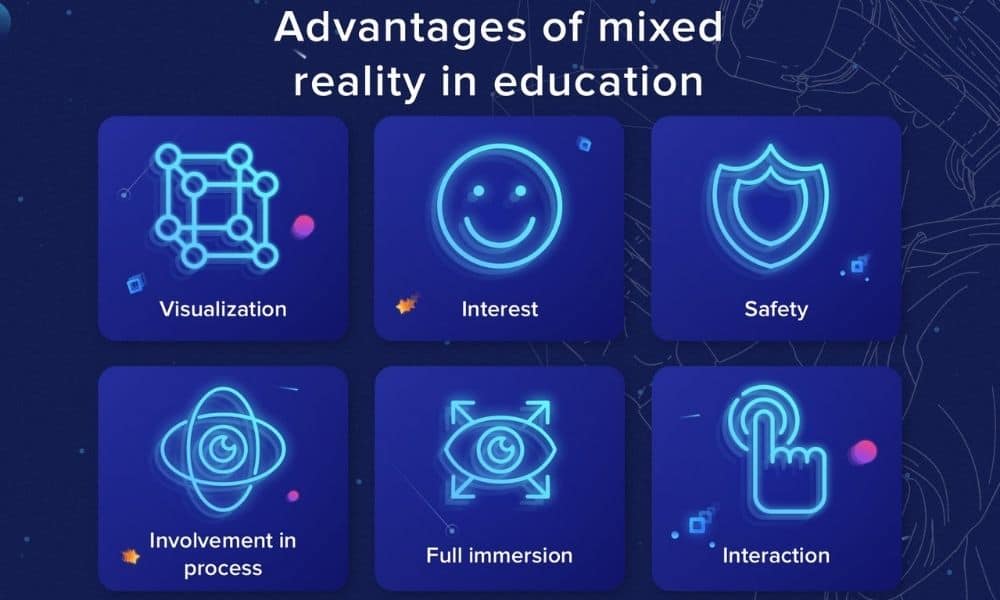 6. Disability Accommodation
---
Disabled students have to go through a lot of complications in every aspect of life. They have to overcome physical barriers and mental challenges to cope with the education system. The on-premise environment of the schools or colleges makes it hard for them.
They also need to deal with the Ignorance of society or being isolated in their daily life. IoT can be a blessing in improving their condition and enable them to achieve the highest quality of education for a better future.
There are many examples of IoT products or services disabled students can use to make their lives comfortable. For example, a set of gloves and a tablet can transform their sign language into verbal speech to help hearing-impaired students.
Again, IoT systems can convert sound into written language if necessary. We can also make school premises more friendly for disabled students by offering smart doors, easily accessible transportation, or washrooms.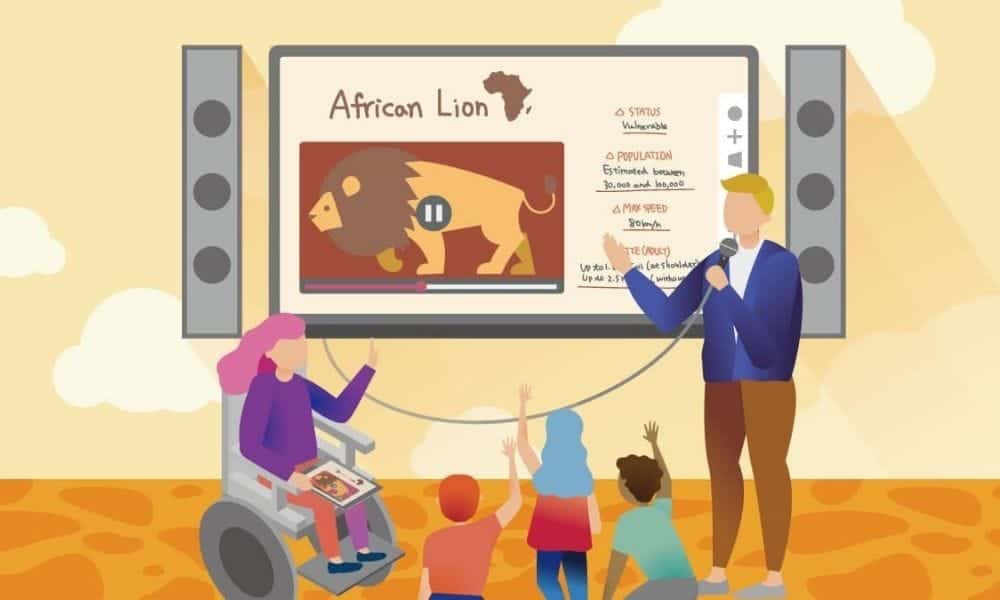 7. Learning From Home
---
Learning from home has become the most common phenomenon during this pandemic. Unfortunately, most of the colleges and universities remained closed for a long time. But the learning process never stopped for the students. Thanks to the role of IoT in education for its undeniable contribution to facilitating the alternative way of learning.
Learning from home was never possible without the proper integration of IoT applications. Although eLearning was there for a long time, IoT has recently taken online learning to the next stage.

We are also experiencing the excellent service of the applications like Zoom or Google Meet, where teachers can hold a class for any number of students. Besides, the IoT companies are also trying to release new products to help students continue their learning in a safer and hassle-free environment.
It can have a long-term impact on the education sector. Because the cost can be reduced and a lot of time can be saved while paying attention to the more important matters.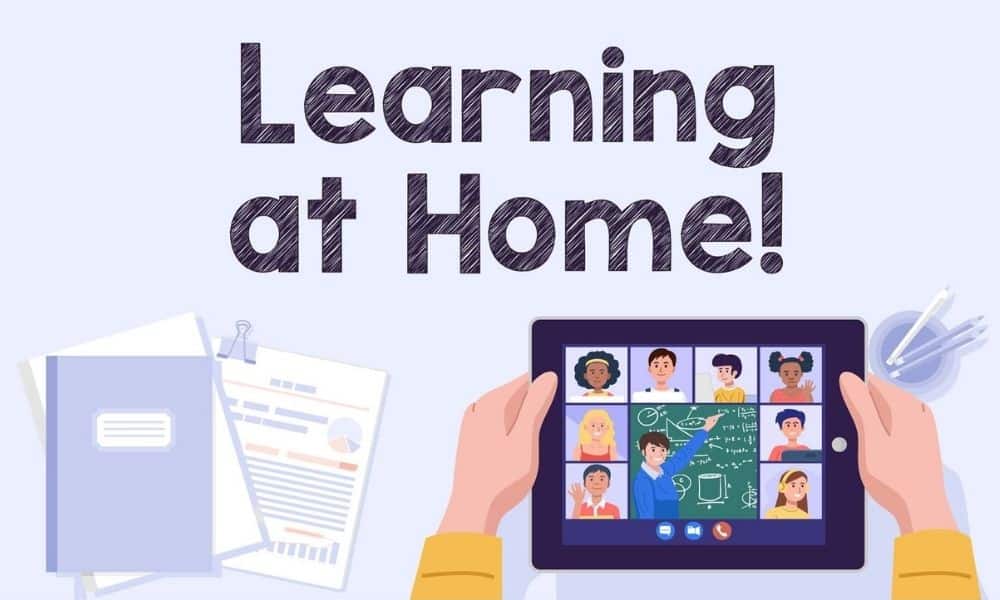 8. Video-as-a-Sensor Technology
---
Video-as-a-sensor is the latest addition to the offerings by IoT. It is a product of Machine Learning and Artificial intelligence where we can convert videos into smart sensors. Besides, it can also help to design alerting systems to enable organizations to make better decisions.
They are now capable of analyzing at the micro and macro-level as well. It is a new approach to extracting information. But just like other IoT services, Video-as-a-Sensor will soon become a common practice in educational institutions.
If we can use VaaS effectively, we can identify and mitigate risk factors and ensure a smart environment for our students. You can identify trends and generate actionable insights with the help of Neural network model training and image tuning.
Administrators can easily connect the system with the global network to detect anomalies and avoid undesired scenarios such as mass shootings on school premises. We can also look at the integrated smart alerting systems for sending alerts and protecting students' lives.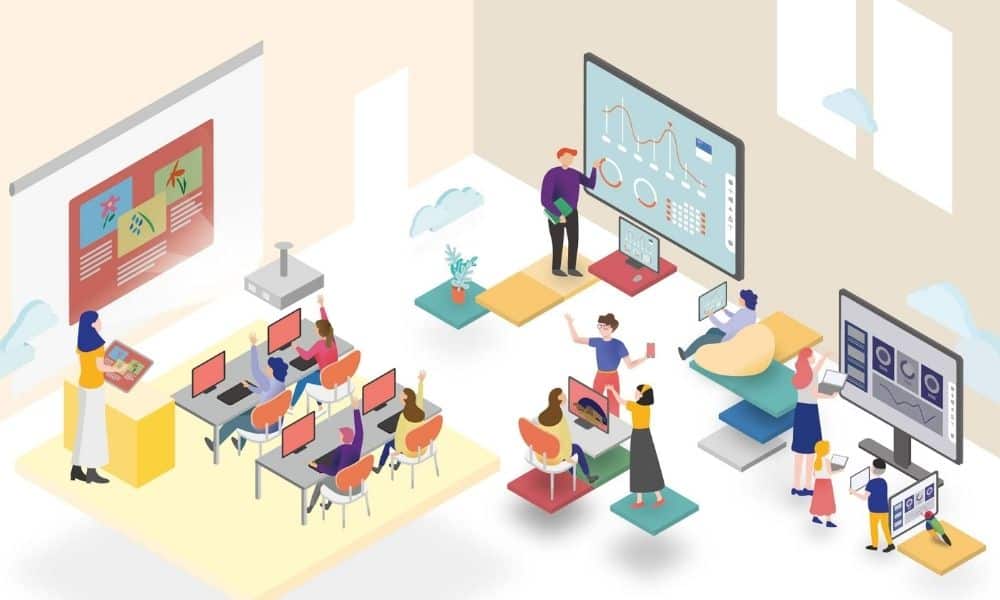 9. Attendance monitoring automation
---
If you want to consider the advantages that we can extract by deploying IoT in education, the Attendance monitoring system will surely come on the list. Automation can save a lot of time for you. Even you will not have to compromise the quality of the work process and outcome. People are more likely to make a mistake in a busting situation.
But life can become much more comfortable if you can automate complex works and other day-to-day activities. Attendance monitoring automation is a great example where we can use technologies like image recognition to identify whether a student is present in the class or not.

Besides, with class attendance data, teachers often calculate a percentage of the number, which takes so much time. Teachers can get rid of this hassle by the proper implementation of IoT infrastructure in the classrooms.
Eye-scanners or Arduino microcontrollers and RFID readers can easily collect unique data from each student and transmit it to store in a database for generating analytical reports. Smart cameras can also identify a student using pattern recognition using the IoT ecosystem.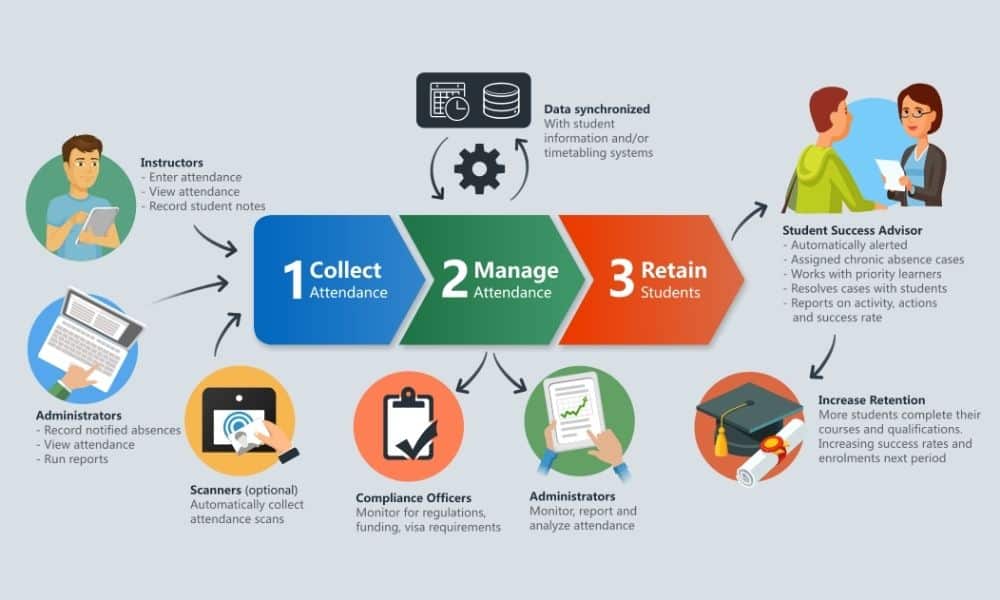 10. School Security
---
When it comes to handling challenges, the situation is much tougher than it was about a decade ago. As a result, administrations must secure students, faculty, and staff, along with quality education.
As a result, the use of connected devices and smart building functionalities has been growing rapidly, especially in countries like the United States. Developing countries have also started taking necessary steps to facilitate schools with smart devices and IoT security.

Monitoring has become easier with the help of sensors. Now you can detect vaping or irregular noises and alert authorities to take proper actions. Besides, we can also install IP-connected school bells, locks, HVAC systems, and surveillance cameras.
They will surely enhance the security standard and restrict unauthorized access. So it is evident that IoT security will play a major role in the coming future and become a common phenomenon in the education sector.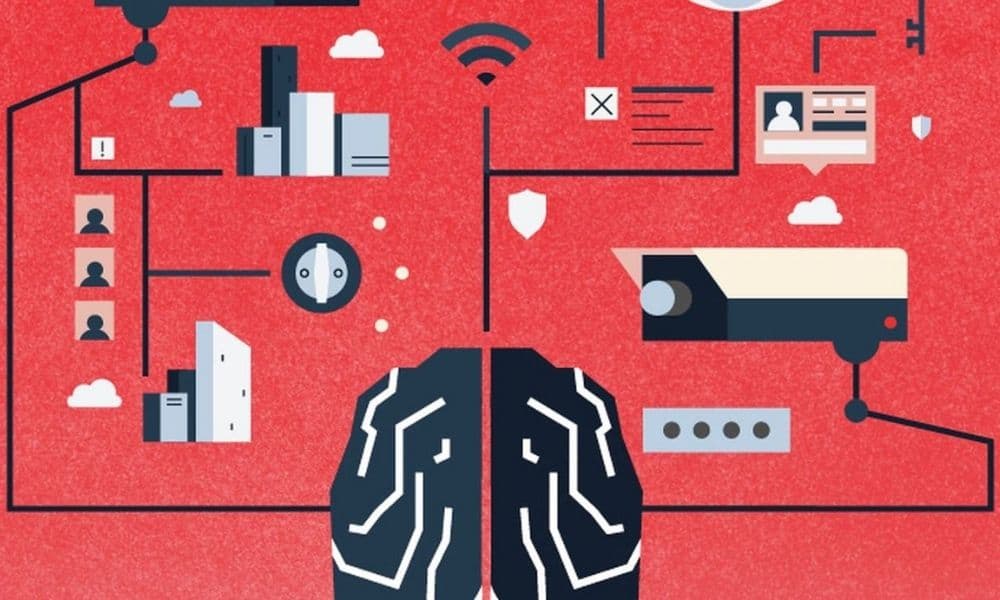 Finally, Insights
---
IoT has been disrupting almost any industry with innovative techniques and smarter solutions for many years now. Although the education sector has not been at the forefront of adopting IoT, the applications mentioned above have certainly proved the presence of IoT in education in recent times.
We should immediately start integrating IoT infrastructure and implement proper plans to achieve the goal of a smart education system. You will also find applications and platforms that are using IoT at the core. Such as Blackboard, Kaltura, Tynker, and Magicard in the market.
Besides, IoT can also offer smart school management, textbook generation, and data collection to reduce costs and sustainable development. So we can easily sense the impact of IoT the education sector is going to experience in the future and get ourselves ready to enjoy the new beginning.