IoT has seen huge growth in recent years due to the super cheap computer chipsets and wireless networks. It is a massive network of computing devices connected to exchange data through the internet. IoT has enabled developers to turn an idea into a working prototype easily.
You can also add different objects and intelligent digital sensors to enhance the capability of your IoT product and add more value. Millions of data produced by these devices are interchanged every second without the involvement of any human.
That's where IoT Analytics software comes into play to keep track of the streamlined data. Businesses can take the most advantage as these platforms can analyze the time series data and extract meaningful insights to predict future outcomes from structured or unstructured data.
Why Is IoT Analytics Important?
---
IoT Analytics is important to find the correlation between different datasets, detect anomalies, and identify the behavioral pattern. It can also contribute to making cost-effective decisions important for businesses of any scale.
If you just look at the success of IoT-based smart devices nowadays, you will understand the underlying role of analytics very easily. Besides, it can facilitate other technologies like AI, Machine Learning, Blockchain, Image Processing, Pattern Recognition, etc.  
Best IoT Analytics Software
---
Due to the excessive demand for IoT devices all around the world, many companies have become interested in developing IoT Analytics platforms. Although most of these software target businesses and enterprises, some try to help developers test their applications, build IoT devices, or come to a conclusion from the huge datasets. Keep reading this article to know about the best analytics software in this domain and remain ahead of the competition.  
1. IBM Watson IoT Platform
---
IBM is one of the big players in any sector of computer science. Over the years, IBM has attracted many customers by offering quality services and smart solutions as well. IBM Watson and IBM Bluemix are two solutions dedicated to analyzing data streams and getting more insights from the business metrics.
Starting from enterprise management or facilities management, you can also get a lot of help in product development. Any organization using Watson IoT can integrate Bluemix that can examine data collected from sensors and devices.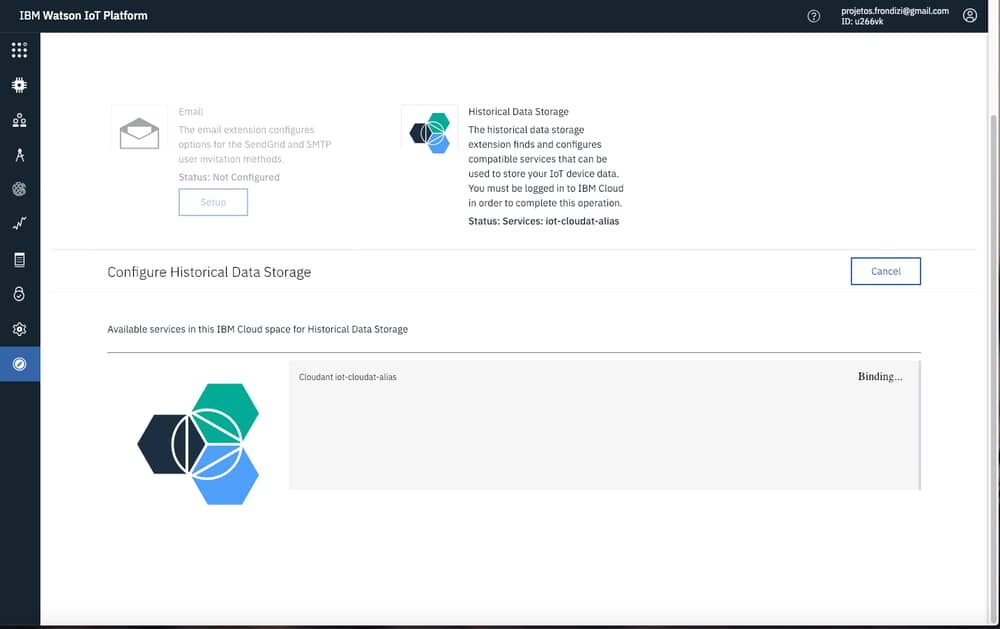 Important Features
It comes with an extraordinary web dashboard known for being scalable, flexible to manage, and easy to handle. 

You will get everything at a glance, like monitoring all of your devices or controlling access to IoT services as well. 

Can be considered a fully managed cloud-hosted service. You can manually upgrade firmware or reboot devices. 

Powered by industry-standard MQTT protocol and the availability of APIs can help in efficient data exchange from one device to another. 

Besides, secure communication got new heights with IBM Watson due to the TLS. It ensures the security of the endpoints. 

Can collect data from IBM SPSS Statistics, Excel files, CSV files, and SAS files to enable businesses to make critical decisions rapidly.
Pros: Users can automate the data storing process and data lifecycle according to the available storage. Besides, this tool will allow you to interpret data coming from applications deployed in IBM or external servers.
Cons: You need enough knowledge to start using IBM Watson. Besides, the user interface is clunky and a bit outdated compared to modern-day's applications.
2. Hitachi Lumada
---
Hitachi has been a big player in the IoT industry for a long time. They have become a trusted electronics product manufacturer and got massive support from the community with their quality products.
They have invested a lot to extend the capabilities of their digital services that can add value to the already successful products in the market. Lumada is the result of their continuous effort. It can render a wide range of services and is specially made for various industrial operations.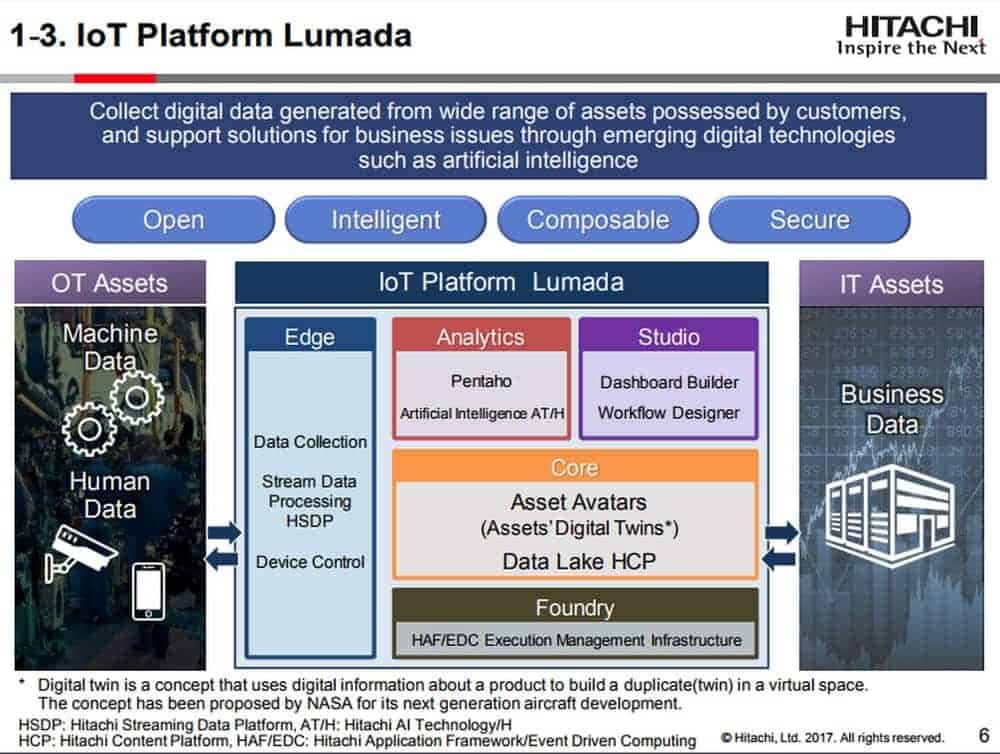 Important Features
Features cloud and big data analytics while you will also get support for infrastructure, data protection, and application services. 

Major platforms like Hitachi Content Intelligence, Hitachi Streaming Data Platform, and Pentaho can be integrated with Lumada. 

Compatible with on-premises. Besides, work perfectly fine with cloud, hybrid, Hyper-V, and VMware environments. 

It can process and analyze both streaming and batch data to save your business time. 

To integrate IoT for business purposes, Lumada has recently upgraded its solution by adding predictive maintenance and optimized factory solutions. 

Can be seen as a combination of platform services, technologies, and architecture. It can enable the rapid implementation of digital services.
Pros: Lumada is built around six layers. While Edge, Core, Data Management, Analytics, and Studio hold the architecture, Foundry serves the role of a secure, intelligent and flexible software service.
Cons: It is not suitable for small businesses or individual use. The target group is limited to large enterprises only, so you will not get adequate documentation guidelines online. 
3. HPE Vertica Analytics Platform
---
There is no IoT analytics software that can come close to the HPE Vertica Analytics Platform when it comes to data visualization or graphical representation. With the IoT offerings, HPE has surpassed all the expectations.
It can contribute a lot to in-memory analytics, which can boost the speed of data processing to a great extent. Besides, it is powered by data engines that can handle thousands of rows by utilizing the full resource of the system.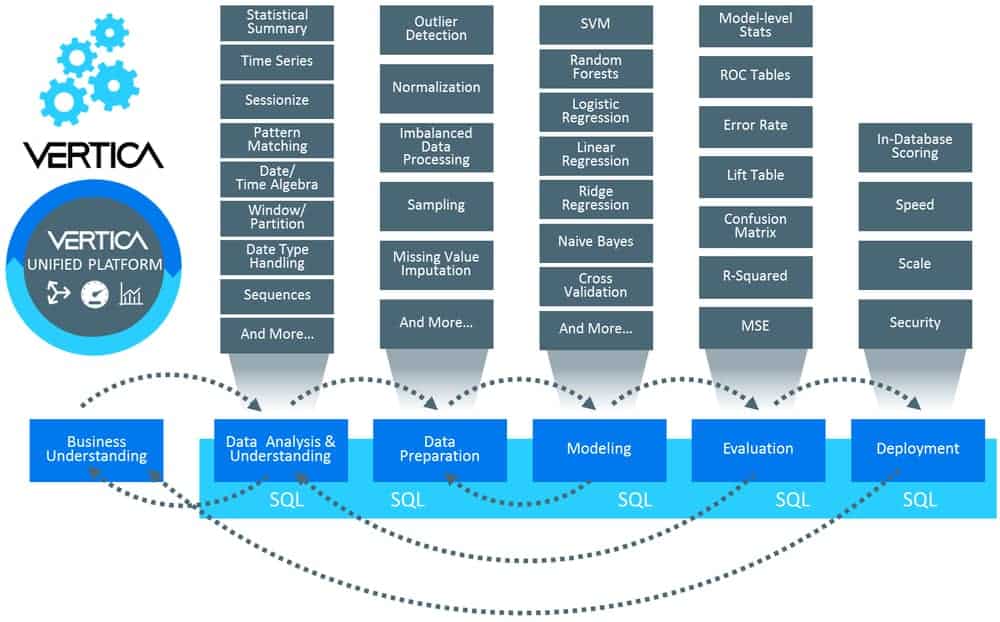 Important Features
Can enable users to increase query processing speed and produce reports enriched with pictorial presentations. 

You will get support for all the data sources such as Excel spreadsheets, flat files, and Hadoop. 

Runs on the HPE Edgeline EL4000 system and uses machine learning algorithms for predictive analysis and extracting historical insights. 

It comes with a one-column-oriented, relational database specially designed to manage massive amounts of data. 

Features SQL analytics and a clustered-based approach for offering superior query and analytic performance. 

Compared to the other data analytics solution, it requires less hardware and storage due to the better compressing ability. 
Pros: This platform is flexible and scalable, making it easy to increase performance when the workload increases. Besides, it is known for its better load throughput as well.
Cons: The GUI lacks useful features and could be more interactive for a better user experience. On top of that,  you may face issues when working with a lot of schemata.  
4. Oracle Internet of Things Cloud
---
Unlike Lumada or HPE Vertica Analytics Platform, Oracle tries to help developers with its IoT platform. It can help develop better IoT products at a lower cost and minimize production time.
Organizations can take great help from Oracle IoT Cloud to manage the ever-growing volume of data. Besides, features like streamlining application development, quick deployment, and data security are also available. Developers can integrate a wide range of automation as well.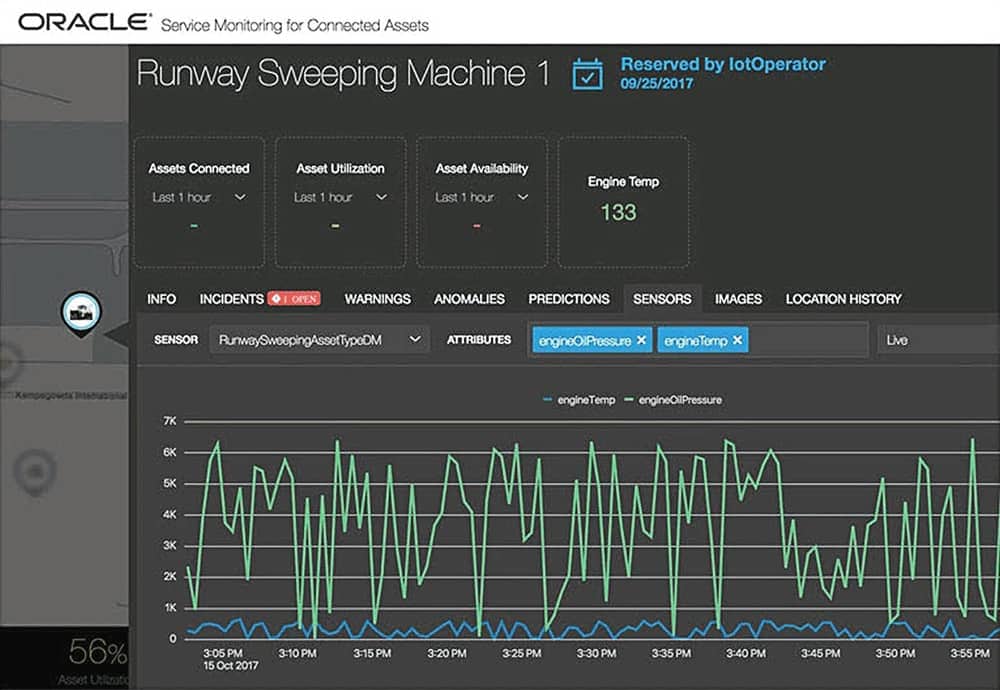 Important Features
The application is designed to render great performance around the whole IoT infrastructure and is equipped with a handful of useful tools for data analytics.

Comes with an Oracle portfolio of cloud applications and built-in analytics to measure the performance of business KPIs. 

You will also be able to benefit from anomaly detection, comparative analytics, and predictive analytics.

Enables developers to make the most out of Oracle IoT cloud and quickly analyze data from all endpoints. 

Besides, most advanced features like automated monitoring or alerting of assets can make your tasks easier than ever. 

You can also analyze the health of your cloud environment and make better decisions by predicting the possible outcomes.
Pros: It is a great tool to keep assets like reliability algorithms, visibility, detecting faults, and solving issues under control. Besides, built-in enterprise integration is also there.

Cons: Although it is super convenient for developers, integrations with other technologies could be simpler and user-friendly.  
5. TERADATA Analytics of Things Accelerators
---
When it comes to software solutions and services, Teradata is one of the most common names. It has established itself as a leader in this industry and constantly delivering great services to make better industry-grade solutions.
Already many businesses have become their customer, and if you just look at the reviews, you will easily identify the capabilities Teradata can offer. Besides, solutions like Database Software, Workload-Specific Platforms, Analytics Discovery platforms, QueryGrid, and Marketing Applications are also there.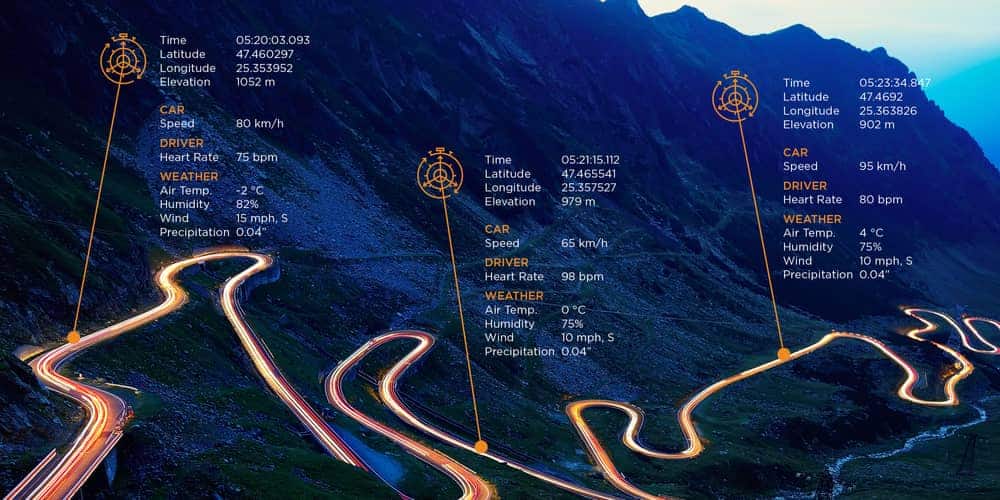 Important Features
You can expect to get great customer support and a step-by-step guide while configuring the platform the first time. 

Will allow you to integrate Teradata with major cloud vendors and other third-party platforms. 

Capable of generating high-quality predictive analysis reports to render more insights into your system and add value to the collected data. 

On top of that, support for diagnostics Analytics and real-time streaming data processing feature is also there. 

Help you to use servers like Hadoop or Apache. You can also take help with the descriptive analysis and batch job processing. 

Suitable to analyze large databases and complete operations in hosted or on-cloud environment.
Pros: Supported by many programming languages such as R, Python, Java, and so on to enable developers to test their projects and collect actionable insights from datasets quickly.
Cons: This platform lacks adequate features to support Prescriptive Analytics. Besides, support for managed services is awful. 
6. DELL IoT Solutions
---
DELL is known for its digital transformation, IT transformation, security transformation, and workforce transformation solutions. This American multinational company has already established itself in the IT analytics software industry.
DELL is now investing even more, to deliver better products, especially on servers, networking, storage, mobility, and desktop products. You can also contact them to get an IT infrastructure service that comes with edge analytics and DELL Statistica software as well.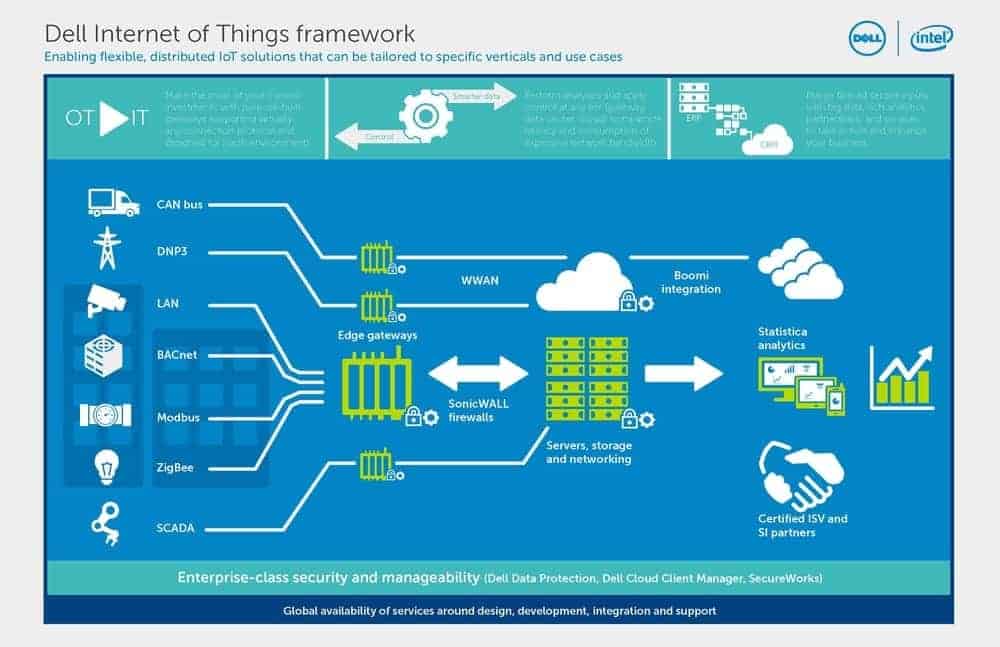 Important Features
It can be considered one of the best predictive analytics software, and also customer support is one of the finest you will find out there. 

With the ProSupport Suite and support tools, you will also get ProSupport Suite and support tools included within the package. 

You can process data in real time, which can render a great advantage and save a lot of time. 

Besides, you will get support for the Hadoop or Apache servers. Dell IoT solutions do a great job while handling structured data. 

The IoT ecosystem offered by DELL is supported by more than 50 software that can extend the capabilities to a great extent. 

Besides, a lot of third-party integrations support from the partner companies takes IoT analytics to a whole new level.
Pros: When working with the Dell IoT platform, you will easily understand that you are in safe hands. All the modern features, like batch job processing or descriptive analysis, are also there to authenticate its reliability and ability to deliver excellent performance.
Cons: It processes only a subset of a huge data set through edge analytics, which can leave a chance of compromising raw data and more insights. 
7. Cisco Kinetic
---
It is one of the pioneer companies that have kept its footprint in the development of the IoT industry. Cisco has raised a huge amount of revenue from the market with its networking devices, which has enabled it to spend on its IoT projects.
Kinetic is a result of their sustainable development and effort to deliver AoT products for their customers. Cisco IoT system can help organizations to connect previously unconnected devices to get deeper analytical insights.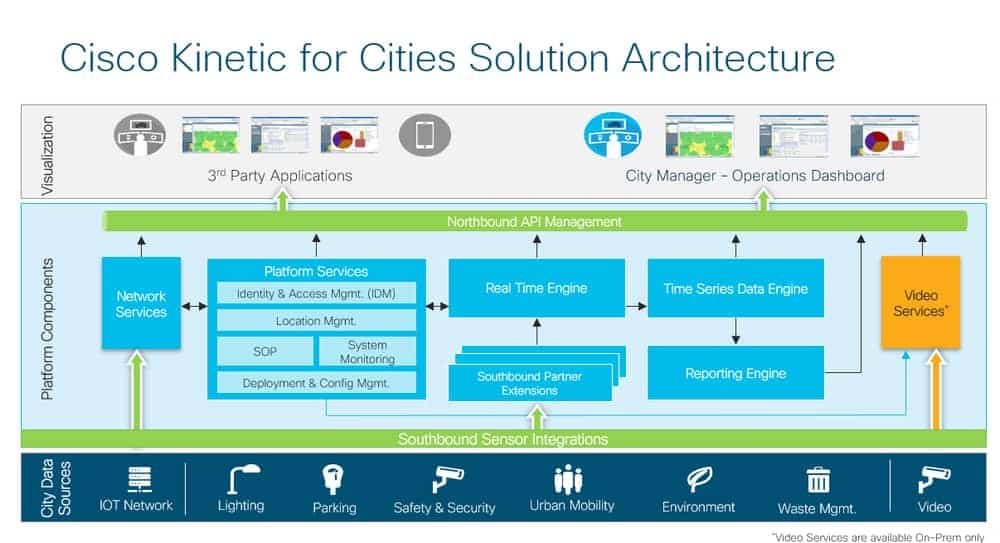 Important Insights
Can collect data from numerous sources, including sensors and the devices' edge. 

Equipped with features like real-time governance, you can take immediate action to improve performance.

Suitable for any industry while retail, IT, network deployment, mobility, and customer care or call center can make the most out of it. 

You can track the consumer experience, buying behavioral patterns, and in-store data to equip your inventory accordingly. 

Comes with a combination of network connectivity, IOx and fox apps, analytics, security, management and application, and application platform.

Besides, it will enable you to fully control the sensors, applications, data analysis, and security providers under one umbrella.
Pros: Cisco IoT services can transform the workflow of any organization. Besides, the process of gathering, analyzing, and delivering data will become efficient and smooth.
Cons: You will need to have a strong understanding of the platform before start using it. Even the initial configuration is so complicated that beginners will never be able to pull it off.
8. SALESFORCE Einstein Analytics
---
You have probably got what this platform is made for from its name. This is suitable for any financial organization that is dealing with a large scale of sales data. This platform, along with the IoT cloud, is powered by Thunder Wave Analytics.
You can consider this as an AI-augmented platform due to its capability to extract insights from the past and predict future outcomes. If you are looking to improve customer experience and generate sales Einstein can be a great platform to start with.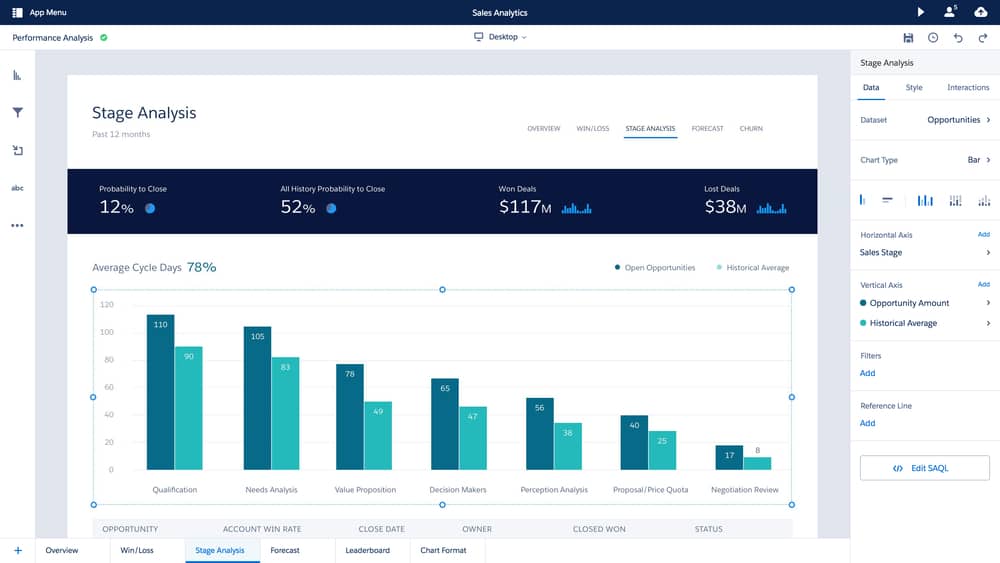 Important Insights
Can play a great role in saving a ton of money on marketing campaigns with the help of AI and data analytics. 

This platform will help you to make proper decisions with recommendations. Besides, the visualization of your data will be there as well. 

With the in-built event monitoring and user activity monitoring, you will get critical information and customized alerts. 

Get into the system of your business and keep security, adoption, performance, and compliance under control. 

Einstein can hold up to 48 different log files to manage your data and records efficiently. 

It is a secure and scalable platform and can be integrated seamlessly with third-party platforms.
Pros: This platform is blazingly first and designed pretty well to deliver a quality performance all the time. It can collect data from devices, websites, apps, and customers and analyze datasets in real-time to minimize the processing time for businesses.
Cons: When it comes to handling sensitive data Einstein may need to be combined with a more in-depth analytics tool for the best result. 
9. RAPIDMINER
---
Artificial Intelligence and Machine Learning are two major technologies that can take IoT Analytics to the next stage. Rapidminer is specially designed to develop machine learning models required to predict outcomes and develop behavioral patterns from huge datasets.
Developers can take help also from the visual workflow and automate processes defined by the system. Starting from the basic to the most advanced analytics, you can use Rapidminer any day and find actionable information from your datasets.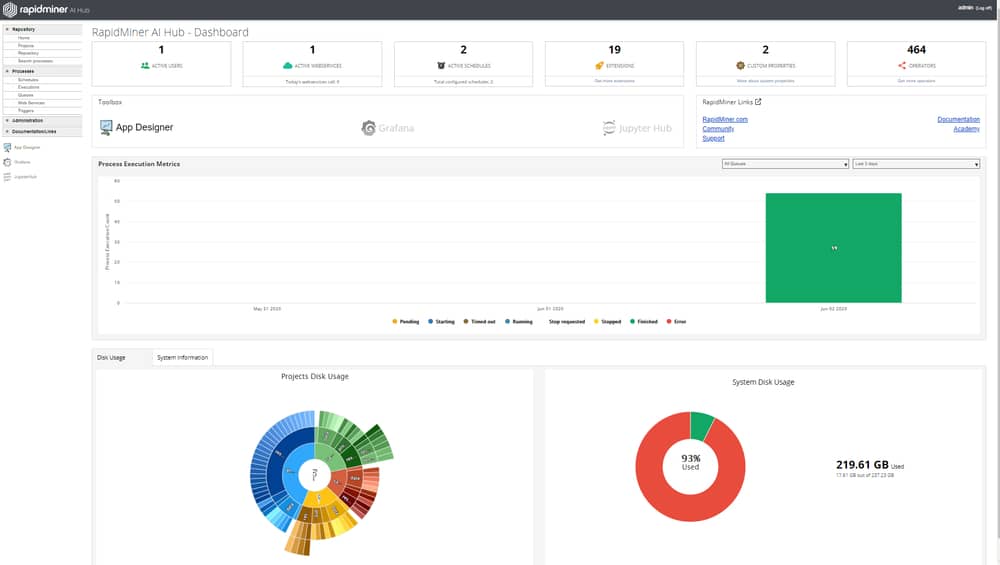 Important Insights
It will allow you to execute data prep and ETL inside databases to keep data secured and organized within the system. 

Get support throughout the entire data science life cycle, from data operations to model generation. 

You can expect to receive remote support whenever you ask for any kind of assistance or decision-making process. 

Besides, features like Diagnostics Analytics or Master Data Management or MDM are also there. 

Focuses on ensuring data quality and representing data with Charts and Graphs for better presentation. 

Supports most of the popular programming languages such as R, Python, Java, Ruby, and so on.
Pros: Rapidminer has already served over 40,000 organizations worldwide, so you cannot raise any questions about its quality and reliability. You will not get support during product development and achieve revenue, reduce costs, and avoid risk for future projects.
Cons: It is not a good solution for processing data in real-time, and you will not be able to integrate Rapidminer with any of the Microsoft services. 
10. Microsoft Azure
---
Microsoft Azure and Amazon AWS are the two most popular platforms for cloud computing. So naturally, you cannot avoid services from those platforms when working with IoT products or projects. Azure IoT Suite and Stream Analytics are the two products from Azure designed to help banking, financial services, retail, education, healthcare, and marketing sectors with IoT analytics.
You can connect any OS and external devices with the Azure cloud. It is suitable for organizations of any scale where employees and customers constantly pass information to one another.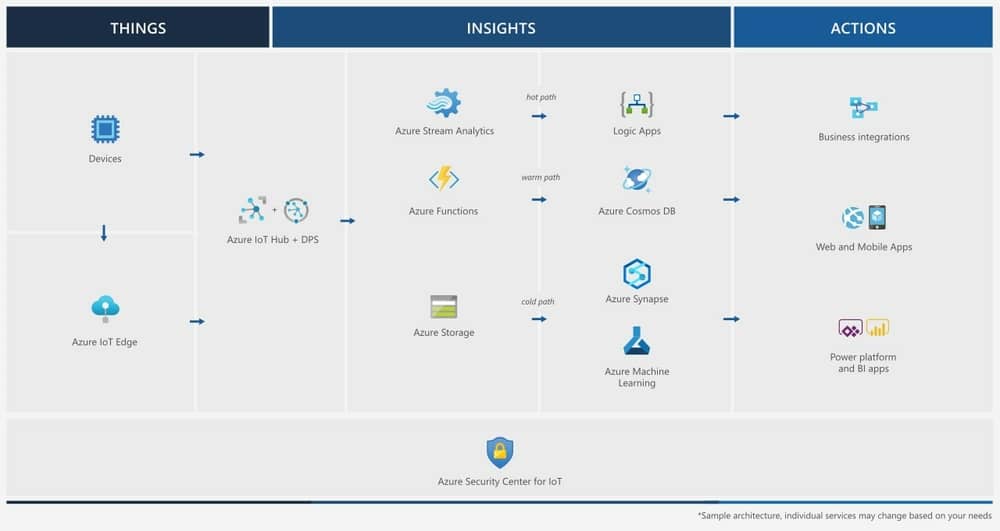 Important Insights
It comes with Business Intelligence (BI) tools to enable businesses to collect more information from the system. 

Powered by enhanced security protection equipped with per-device authentication and methods for quickly connecting IoT devices. 

It can collect data from numerous sources and analyze datasets in motion, significantly improving production time. 

Capable of handling databases of any size with rapid query management and event processing. 

Get data visualization in real-time with the help of an interactive and customizable dashboard. 

You can deploy this Azure on-premises and in the cloud, which makes it convenient and flexible as well.
Pros: The best part of the Azure platform is that you can keep the cost low as you will only pay for what you require. It will help you to add features to your products or services and generate sales by attracting customers.
Cons: The pricing plan could be more flexible compared to its competitors. Besides, they could also improve the embedded integration as well. 
Our Recommendation
---
If you look at any industry now, you will easily understand how businesses of the future will grow based on IoT to establish a position in the competitive market. As the volume is growing rapidly, it is important to process it rapidly.
Besides, data can be of different types and formats. IoT Analytics software maintains standardized protocols to analyze, interpret and represent data so that you can understand its real value and act accordingly.
We have discussed the best software that can help you with the analytics. All of them are great based on the requirements you want to fulfill. If you want us to declare the best software for you, we are going to declare Oracle Internet of Things Cloud as the best one you can start using anytime.
It is not only open source but also renders stable performance for managing data coming from numerous endpoints. Besides, it has all the modern features, and you can integrate it with major cloud vendors.
Finally, Insights
---
So here is the list of the best IoT analytics software you can try to improve the workflow and manage IoT products conveniently. We have considered a lot of parameters before mentioning these tools to our readers. You should go through all the important features, advantages, and drawbacks before coming to a decision.
Some of these tools can produce great reports, while some of them are designed to keep things simple. It is important to identify your needs and set your goal to make the best choice when you are picking an analytics solution for your IoT infrastructure.