IoT has become the most important part of the latest technologies that can render smart solutions and integrate automation into every aspect of our life. We are now in the headway of innovation, and life is getting simpler every day.
Home automation is another automation system that can enable users to gain full control over home appliances through the help of the internet and IoT. Because of the advancement of technology, the price of microcontrollers has come down and made home automation using IoT a common phenomenon among people of all classes.
As a result, people can now better understand the importance of home automation and become more interested in getting their hands on these IoT devices to add advantages to their daily lives. 
What Do You Mean By IoT Device?
---
You can consider any IoT device as a complex set of appliances, sensors, machines, or actuators that are programmed to transmit data upon user command over the internet. As a result, variety often becomes crucial when choosing a suitable device for your home. In this article, we will focus on the best home automation using IoT available in the market to enable you to be on the right track. 

Top Home Automation Using IoT
---
Home automation using IoT can add a massive amount of advantage to our daily life, work, and activities. Besides, starting from savings, safety, and convenience to get full control over the home appliances, electronics, etc., a smart IoT solution is the only choice you can get now. They can also help to achieve mental peace and ensure security for your home or office. So let's get started with the handpicked list of smart home automation devices, wasting no more time. 
1. Nest Learning Thermostat
---
The original Nest Learning Thermostat was released back in 2012 and immediately created hype around the market. Later Google bought this company, and the latest model is the 3rd installment of the product, which maintains the high quality of its predecessors.
You can start using this product to maintain your home temperature automatically. Besides, it can enable you to track the energy you consume daily. With all the key features from the previous versions, Nest Learning Thermostat now offers a larger screen and higher resolution as well.


Important Features
Nest Learning Thermostat is really simple to install in your home, and the new design is sleek and modern. 

It is an energy-efficient IoT product where you can link Amazon Alexa, WeMo switches, Haiku fans, the Wink Hub, LIFX lighting, and Google Home. 

Allows users to connect their smartphones instantly and get detailed reports. 

It comes with the auto-Schedule feature that learns from your daily heating and cooling routine and automates the temperature control. 

Powered by motion sensors to detect human presence and switch to eco mode to save energy when you are not around. 

It can monitor the power cycles and let you know if any sort of abnormality is detected. 
Pros: The display has been improved a lot. Now it can show an analog or digital clock, temperature, 10-day history of heating/cooling activity, date, etc. Besides, they have an Android app, an iOS app, and a web-based platform to control the device easily.
Cons: It does not offer any remote room sensor, and the price is really high for most people.
2. Google Nest Audio
---
Google Nest Audio has added an extra edge in home automation using IoT when controlling thermostats, lights, and alarms. You can also consider it as a voice-controlled smart speaker or a voice assistant as well.
While the speaker's sound quality is top-notch, you can also experience the voice-activated search functions and Google integration skills for a more comfortable life. Especially if you have already invested your time and money in the Google ecosystem, Google Nest Audio must be considered for making the most out of your effort.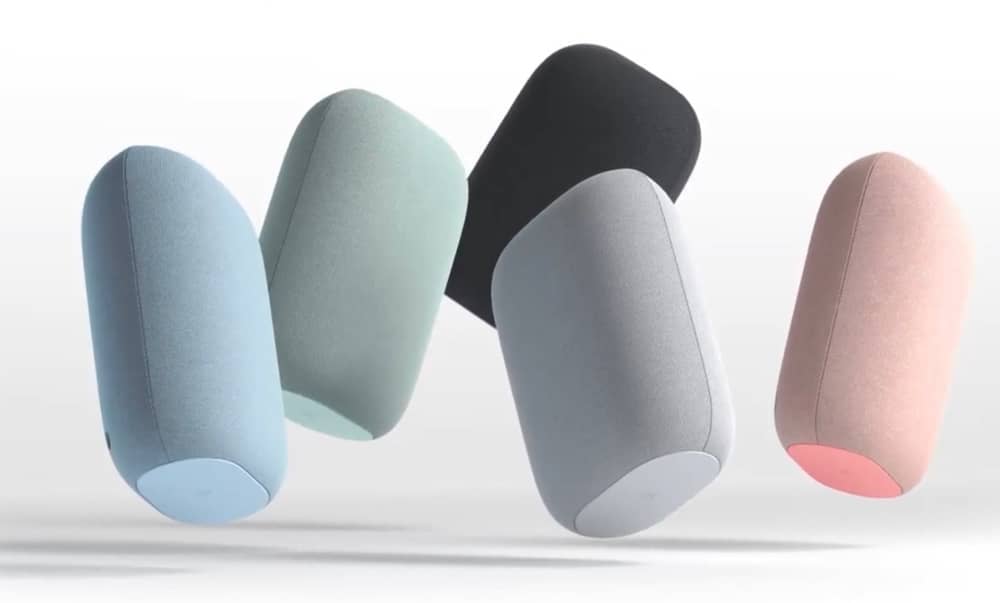 Important Features
The most important features include listening to your favorite music and making voice-controlled Google searches.

Google Nest can also send alerts about weather conditions automatically. 

Can record your search queries and suggestions based on your previous input. 

It is really useful to track personal account information by integrating a calendar or Google Keep. 

Can recognize multiple users' voices and resume any podcast where you left it. 

Supported by over 100 brands such as Philips Hue lights, the Nest Learning Thermostat, Samsung's SmartThings hub, and so on. 
Pros: There are two different models available, min and max, at two different prices, so most people get their hands on Google Home. You can also connect your smartphone to Google Home and use your voice to make phone calls. 
Cons: While the smart home capabilities are limited, the lack of control buttons can also be mentioned as a disadvantage.
3. Philips Hue Bulbs and Lighting System
---
It is another exciting home automation product that every IoT enthusiast will look for. It can change your lifestyle by turning everyday lighting into a modern experience. You can choose from 16 million colors while using your smartphone or tablet to have full control over the lighting system.
Besides, a wide variety of custom scenes can be created, and you can display your creativity to your friends and family. It can turn a boring ambiance into an exciting one that makes it suitable for parties or decoration.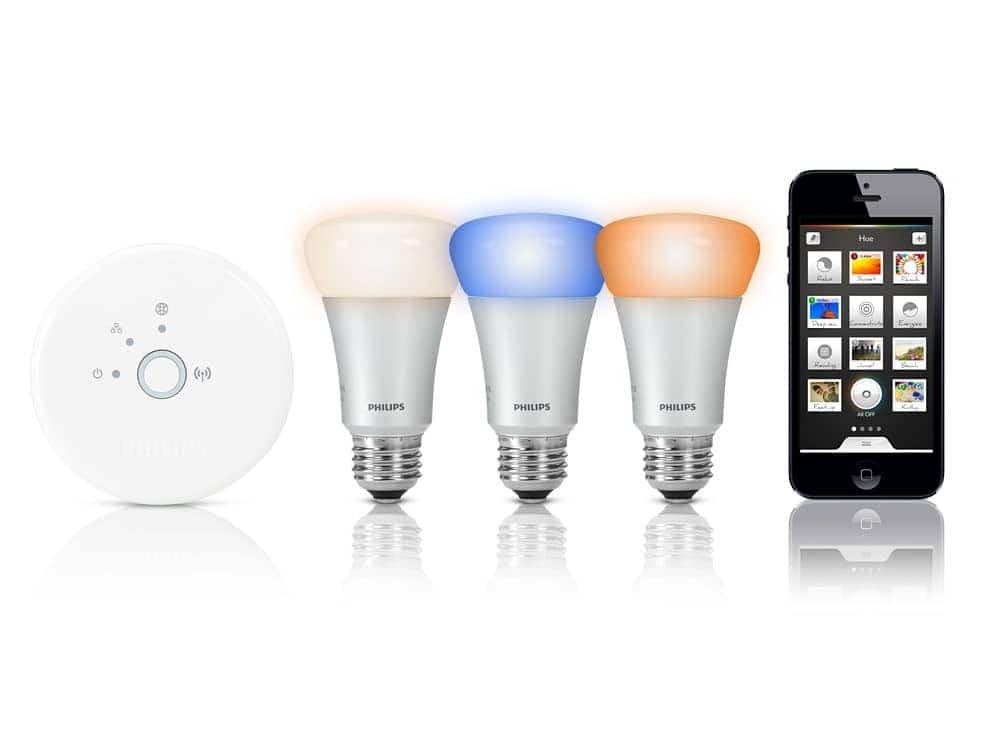 Important Features
You can control Philips Hue Bulbs by connecting Alexa, Apple HomeKit, or Google Assistant. 

Users can also pair this lighting system with Samsung's SmartThings System and existing Nest to take home automation to the next level. 

Installation is super straightforward. You can use this in any desired location of your home and schedule lighting and dimming.

It comes with a Hue bridge to connect multiple bulbs while using the mobile app to control the lighting with your fingertips. 

Accessories like Hue Dimmer Switch, Hue Tap, or Hue Motion Sensor are also available to extend the functionalities. 

It can generate a color temperature of 2700 Kelvin, and you can use unique pictures to create custom scenes. 
Pros: Lighting is really important to concentrate on our daily activities. And with the Philips Hue Bulbs and Lighting System, you can get that perfect lighting for every task you perform regularly.
Cons: The price is relatively high, even for the basic package. Even if you want to extend the number of lights, around $70 will be required for each Philips HUE light bulb.
4. August Smart Lock
---
With the development of IoT, Smart Locks have become a common phenomenon nowadays. People can now completely rely on these smart locks because of their durability, connectivity, and 24/7 monitoring. August is a renowned company for producing smart door locks that can protect your home or rentals conveniently.
Besides, you can use the August app to control and monitor when you are not even around. So you will not need to hire a person to ensure the security of your property and belongings as well.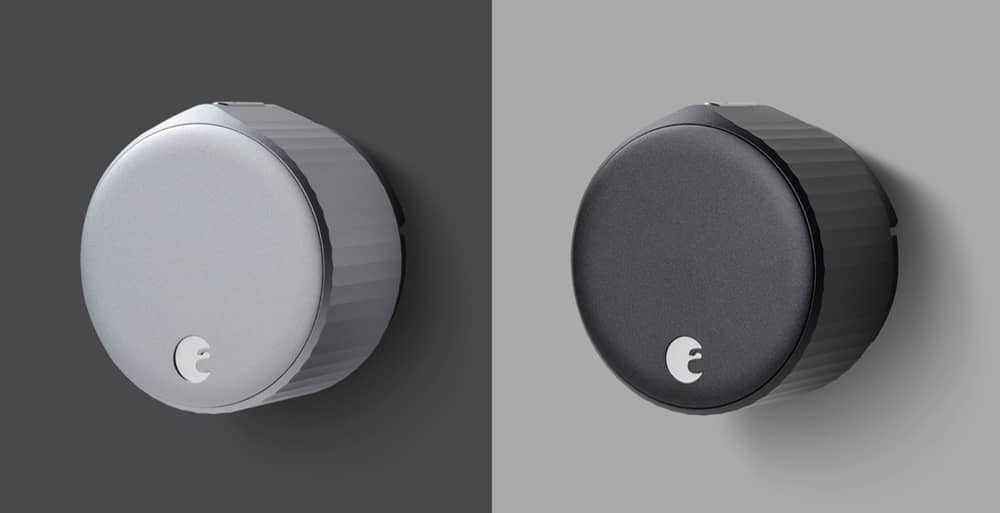 Important Features
You can start using August Smart Locks to match the modern lifestyle and access the benefits of keyless entry. 

Features like guest access control and automatic lock and unlock of doors are also there. 

You can monitor the front door of your house continuously and get a 24/7 activity feed as well. 

Allows you to generate unlimited digital keys that remain active for one week. 

It can damage the lost keys, so you will not need to worry about anything. 

Installation is simple, and you will need to attach the smart locks to the existing deadbolt. 
Pros: These smart door locks come with intelligent door sense technology you can integrate them on any single-cylinder deadbolts. You can also check whether the door is securely locked from anywhere. 
Cons: If not installed properly, August locks will surely give you a bad time. Besides, the batteries need to be changed frequently. 
5. Amazon Echo Dot
---
When we talk about the best home automation using IoT, Amazon Echo Dot can certainly demand a place with pride. It is the 4th installment of this amazing smart home solution, and you can expect the same outstanding quality just like its previous versions.
Now it includes a clock, and Amazon Alexa is also there. As a result, if you buy this product, you will also be getting all the features that Alexa currently offers. You can choose from three color variations: Glacier White, Charcoal, and the other one come in Twilight Blue.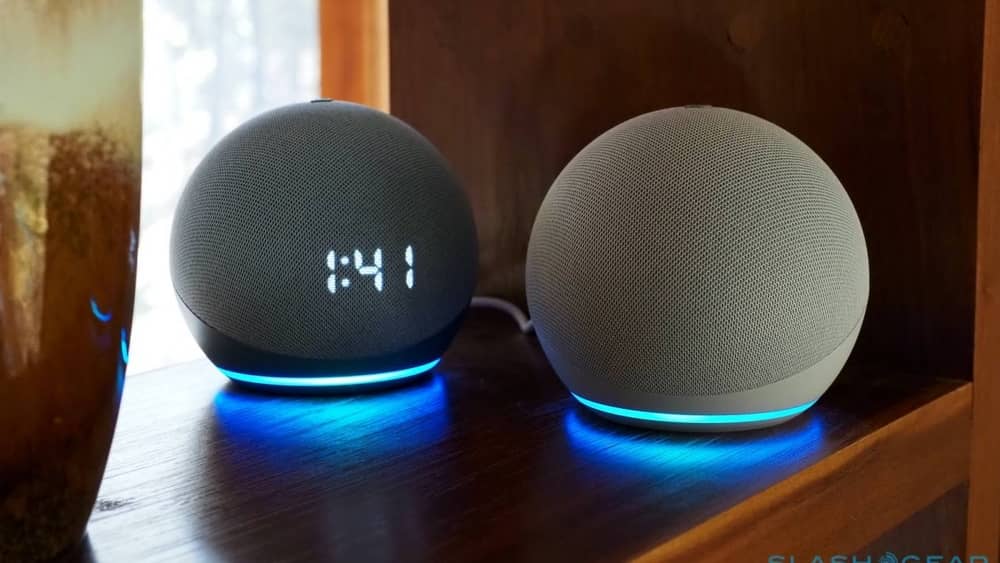 Important Features
It is the most popular smart speaker around the world and the only alternative you can get to Google's Nest. 

The new design is compact and complements the modern lifestyle pretty well. 

Besides, you will notice the built-in speakers can deliver a crisp voice, and you will get balanced bass when listening to any song at full volume. 

You can use it to set the alarm and snooze alarms easily, making it a splendid choice for our nightstand. 

Can tell jokes to entertain you and render weather updates regularly. Also, you can stream music from Amazon Prime Music, JioSaavn, and Gaana. 

Compatible with a huge number of smart systems and allows you to control lights, adjust thermostats, and lock doors of your home. 
Pros: You can easily connect from one room to another by transferring sound from one speaker to another using nested technology. Besides, if you are concerned about your privacy, then Amazon Echo will be a great option for you. 
Cons: You will have to have a hard time mounting Amazon Echo on the wall. Also, it is comparatively less discrete than the prior versions.
6. Ring Video Doorbell
---
It is another home automation device that uses IoT to maintain the high-level security of your home or office premises. Besides, the design is solid and can resonate with modern taste, can inspire young people to become more interested in IoT products.
In addition, it can produce crystal clear 1080 high-definition videos. So you can always know who is waiting for you near the front door. And also, if you want, you can sync the doorbell with your smartphone to make your life more comfortable.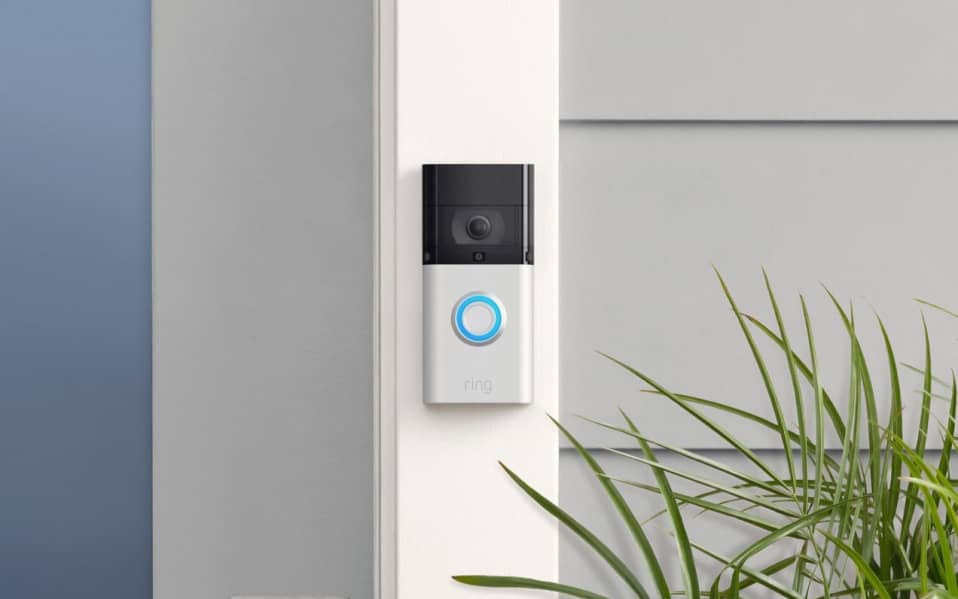 Important Features
Comes with a dedicated iOS and Android application where you will get alerts or notifications. 

Besides, you will get an easy-to-remove battery pack, making it really easy to recharge the battery without detaching your doorbell. 

You can use this even in extreme weather. There is nothing to worry about even if the temperature goes as low as -5° Celsius. 

Powered by complete privacy features that allow you to customize your privacy zones to focus only on what matters most to you. 

Ring Video uses its built-in motion sensor to trigger notifications whenever any motion is detected in the specified area.

Easily installable, and you can connect the doorbell using the Ring APP and Wi-Fi signal. 
Pros: It is a great product for people who never want to compromise their security. Even when you are not around, you can get videos for up to 60 days to keep track of what you have missed.
Cons: The battery life is really poor and often questionable. And also, for this price, if they could include a 2-way video, it would be nice. 
7. Kasa Smart Plug
---
IoT can revolutionize almost everything in our daily life, and Kasa Smart Plug is a great example. It is a Wi-Fi Power Outlet that lets you experience a new way of life. You can use it in the kitchen, living room, and other areas, and certainly, it will add that extra edge to revamp.
You will gain full control as this smart plug is easily controllable with your smartphone. Even users can easily integrate Alexa or Google Assistant to start using voice commands.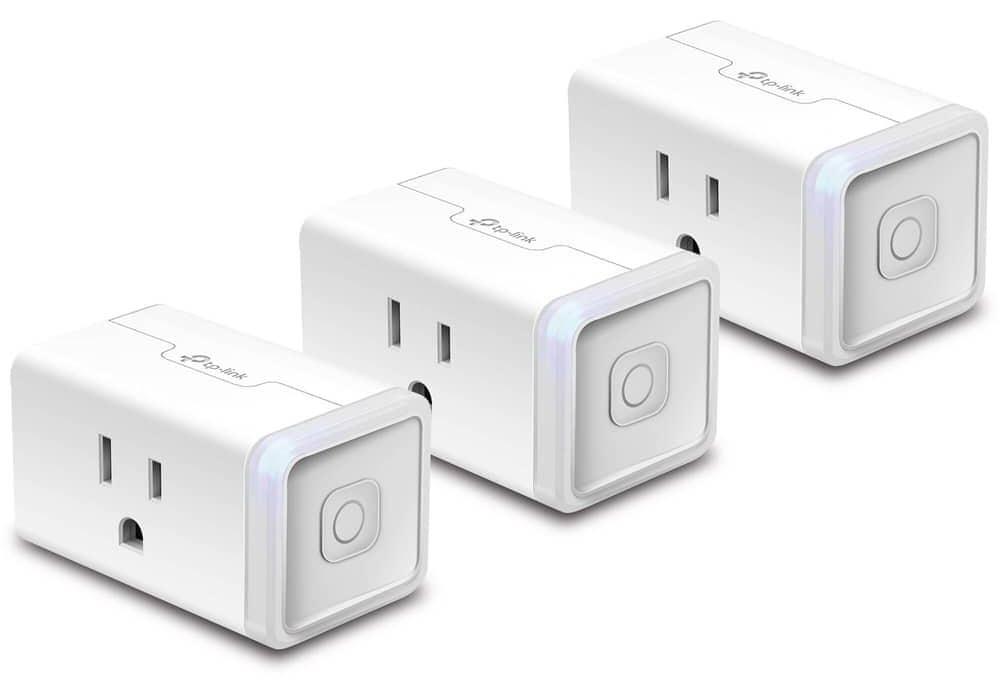 Important Features
Control 2 plugged-in devices at the same time from anywhere, which makes it convenient and enables you to save energy as well.

Microsoft Cortana can also be used to control the in-wall smart outlets using simple voice commands. 

You can also group the smart outlets to get more advantages over other Kasa Smart devices available out there. 

It offers a guided installation so that you do not have to face wiring complications. 

The best part of the Kasa Smart Plug is automatically setting the schedule to turn in-wall outlets on or off. 

Even the plugs can be scheduled individually, which means that you can control them distinctly if there are two plugged-in devices. 
Pros: It is an intelligent device, and you can definitely try this for your home. Besides, an away mode will turn the devices off when you cannot save power.
Cons: You will not get any support for the home kit, which is the major downgrade of this IoT home automation product. Besides, the absence of power usage reports can also be mentioned here. 
8. iRobot Roomba Vacuum
---
In this article, we have tried to represent the best smart IoT products that you can use in your house for a simplified and peaceful lifestyle. iRobot Roomba Vacuum is surely a deserving candidate for an honorable mention in this list of the best home automation using IoT.
It uses IoT at the core to clean the floor of your house or office place, carpets, hardwood, and so on. So if you make the cleaning process comfortable and hassle-free, then you might be interested in getting your hands on this product.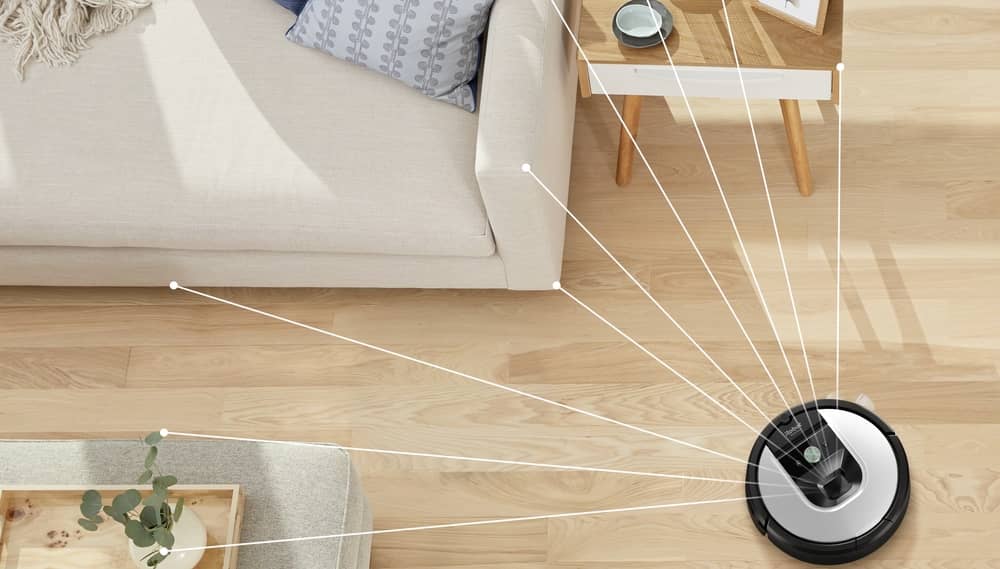 Important Features
It is high-performing, pet-friendly hardware, which makes it suitable and convenient for everyone. 

It can clean the floor of all types and ensure a perfect operation; it goes through a 3 stage washing process. 

The modern design will attract you, and pressing a one-touch button is all you need to start cleaning the floor. 

You will not have to worry about the recharging of the device. When required, it goes back to the home station automatically. 

With the help of machine learning and AI, this machine can take at least 60 decisions per second to ditch any obstacle. 

It can automatically adjust the brush height for optimum performance. Besides, transitions are smooth between corners, rugs, or other floor types. 
Pros: It allows you to control it using your smartphone. You can schedule, start, pause, stop, or check the cleaning cycle from your smartphone. 
Cons: Like any other robot, this machine can become too noisy that might not be comfortable for most people. Sometimes, it fails to detect obstacles and gets stuck without sending any warning. 
9. Pure Enrichment Air Purifier
---
Air Purifier has been one of the most common home appliances nowadays. However, it took time to get acceptance from people, and it was considered a luxurious item. But now, breathing in the fresh air has become so challenging that people are becoming more interested in buying Air Purifiers than ever.
Pure Enrichment Air Purifier is powered by IoT and claims to clean 99.97 percent of dirt and dust. It can even remove particles as small as 0.03 microns.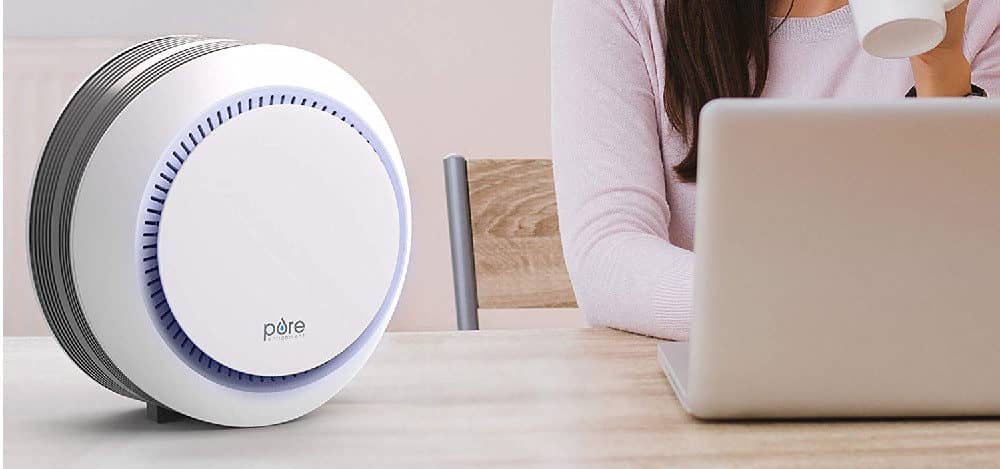 Important Features
Suitable for the 190 square feet rooms. It goes through four-stage filtering to clean the air of your room. 

It can be an essential machine for babies suffering from allergies. It keeps the environment so smooth and peaceful that you will sleep quickly. 

Unlike most other machines, it is extremely quiet, and the flaring blue light can shine on the roof of your room. 

To filter air, it combines pre-filter, activated carbon filter, and HEPA filter for optimum performance. 

Besides, it is backed by a UV-C light that can also eradicate germs, viruses, and bacteria. 

It is an ETL market product that authenticates its compliance with North American safety standards. 
Pros: It comes with a 5-year warranty so that you can use this product without hesitation. Also, the pricing starts from $100, and only that makes it a must-try product in 2021. 
Cons: You will need to change the filters after a certain time. And also, the color standard is not up to the mark, and a Low CADR rating should also be mentioned. 
10. ADT Pulse
---
ADT Pulse is a renowned company working on home automation using IoT for quite a long time now. They render a wide range of smart solutions for fire and life safety, home security, and so on. Suppose you do not want to take any chance with the security of your home and yourself.
You will never feel alone; once you get one of their solutions, you will be under 9 company-owned monitoring centers. Besides, it has been voted the Most Trusted Home Security Brand in the United States.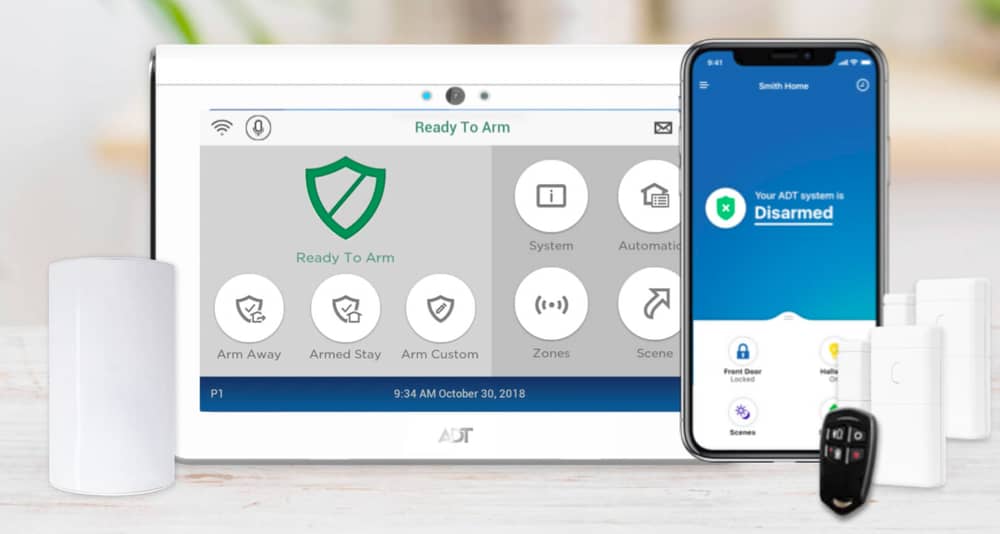 Important Features
The smart home automation products from ADR Pulse are designed to turn your house into a smart home and enable you to gain full control. 

You will have remote access to the ADT mobile app even if you are not at home. Besides, ADT smart security systems are also there. 

ADT Smoke Detector can send notifications to you and the data centers if your place catches fire. 

ADT Smart Locks are well-designed and rock solid. It can turn your smartphone into a smart key to lock or unlock the doors of your house. 

You will find another product allowing users to open and close their garage virtually anywhere. 

ADT also makes smart plugs that are convenient for controlling the switches using the mobile app smartly. 
Pros: Every product from ADT mentioned in the features are brought under one umbrella using the ADT mobile app. It allows you to control each device separately. Besides, you can use Google Assistant's features as well. 
Cons: ADT Pulse is surely delivering everything you need to get a smart home. But you will need to buy all of their home automation products to get the full advantage. 
Our Recommendation
---
Technological advancement has made home automation more affordable and simple to use. As a result, you will find a wide array of options in the market. Starting from feeding your pets, taking care of kids, and keeping your home and belonging safe, you can even track the energy you are consuming now.
As a result, this is the perfect time to invest in home automation using IoT to meet the demand of modern times. If you have never used any home automation solution, then I will suggest that you start with a basic one. Kasa Smart Plug can be a great choice for you to start your journey.
But if you are already familiar with IoT products, then you can go for ADT Pulse for a comprehensive set of IoT solutions and services. Even if you cannot buy all of their products at once, start with the smart alarm, smoke detector, or smart lock. 
Finally, Insights
---
In recent years, IoT has been growing so fast that we cannot really predict anymore about future products and solutions anymore. In every sector of our life, we can now notice the role of IoT.
Especially in the home automation industry, has brought a revolution already with the help of Machine Learning and Artificial intelligence. Starting from platform-independent control, entertainment systems, self-aware and self-diagnosing devices have taken home automation using IoT to the next stage.
We have picked the best smart home automation devices to make it easier for you to start transforming your home into a smarter home. These products can certainly make your life more relaxed, peaceful, and simple. But do not miss checking their important features, pros, and cons before finally making the final call.