As a single board computer, Raspberry Pi has already earned the reputation of being the prominent one over its competitors. It contains loads of options that include CPU, GPU, Memory, USB ports, Video outputs: HDMI, Network, etc. But the number of Raspberry Pi alternatives is increasing day by day. The best choice from Raspberry Pi alternatives depends on your goal you are trying to accomplish. For example, while a Pi Zero can complete all the modest tasks, it might not be a good fit for powerful processing. OS, number of ports, supported devices should also be considered while choosing an alternative SBC over Raspberry Pi.
Best Raspberry Pi Alternatives
---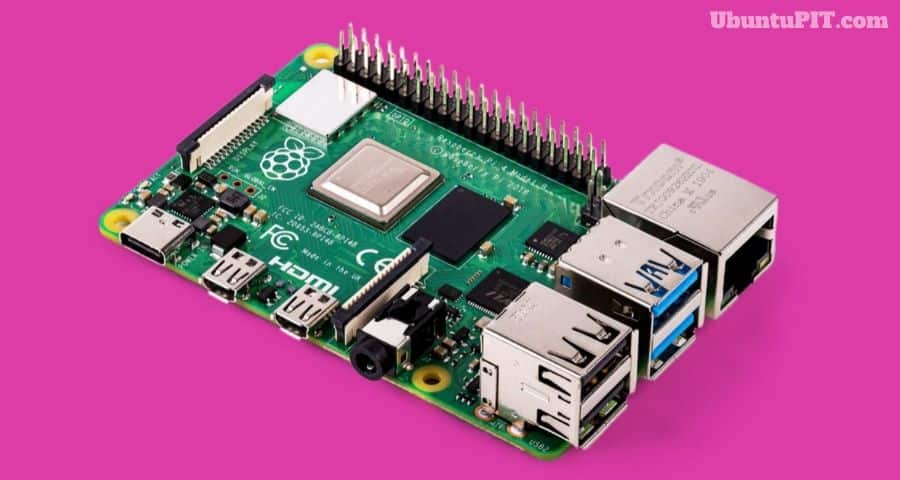 Some Raspberry pi alternatives work better in certain cases like Odroid-XU4 can boost the performance better than Pi. Some SBC can be compatible with the devices you want to use, while pi can not. Check out the best alternatives of Raspberry pi and determine the appropriate SBC for you.

1. Orange Pi Prime
---
Raspberry Pi may the most popular SBC, but Orange Pi has seen huge growth in recent years. It is available at cheaper prices, and the company is focused on customizing the board to meet all the computer needs. It can process a 2k video using mali GPU, and the price starts from as below as $9.90.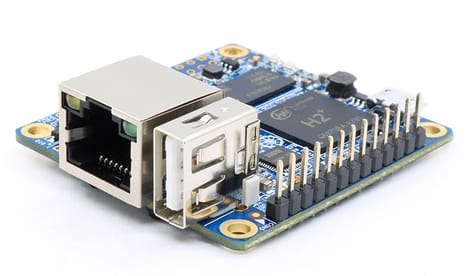 Insights of Orange Pi Prime
Operating Systems like Ubuntu, Debian, and Raspbian alongside Linux can be used on this board. You can even run Android in this powerful SBC. 

AllWinner H5 system portrays the role of System-on-a-chip. HDMI output, Gigabit Ethernet port, Wi-Fi b/g/n, and Bluetooth are used to provide connectivity. 

2GB of Ram can generate performance comparable to Raspberry Pi 3. 

The Orange Pi 2G-IoT can be considered one of the cheap Raspberry Pi alternatives, although it comes with a 2G modem for short-distance data transfer.
2. Banana Pi M3
---
Banana Pi M3 can be considered as the direct competitor of the Raspberry Pi 3. It comes with an elite processing unit that is supercharged with eight cores. It can even process videos using the PowerVR GPU.  It is focused on providing power to the SBCs, although the device is not cheap. It will cost you at least $80 in case you plan to buy it.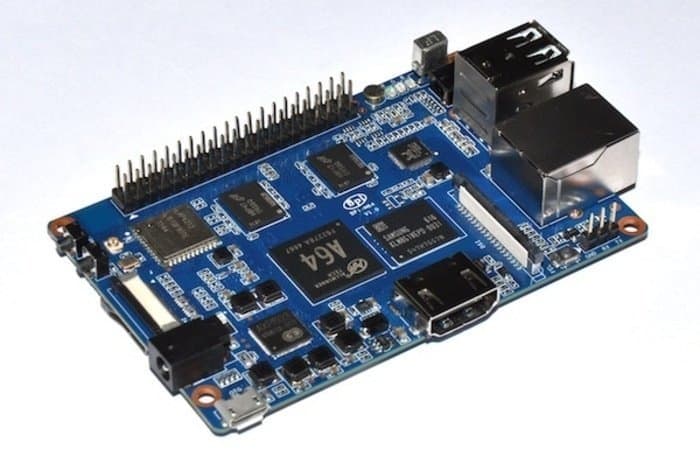 Insights of Banana Pi M3
This is one of the most appealing Raspberry pi alternatives available out there.

Powered by  2GB of RAM and connectivity, it uses Gigabit Ethernet, a SATA port, Wi-Fi, and Bluetooth.

Simplistic and minimum hardware connectivity is required, and you will just need to burn the OS image onto onboard eMMC or storage. 

Can use many applications that were primarily designed for Raspberry Pie, such as WiringPi, which uses the C/C++ library to access Raspberry's I/O.

The parallel 8-bit camera interface and onboard microphone are available. 

 Provides official support for multiple Desktop-version of Linux. You can even use Raspbian or Android. 

The lack of an off-the-shelf camera module is also mentionable, and the device is not cheap. It can charge you up to $80. 
Get Banana Pi M3

3. Rock64
---
This is one of the unique Raspberry Pi alternatives by Pine64 that offers A53 RK3328 SoC with GbE and USB 3.0 ports. It follows the style of Raspberry Pi and is known as Rock64. When every other alternative uses Allwinner A64, this device is powered by a brand new quadcore processor by Rockchip. Developers can work on it as it is an open-source project. Full schematics and community support are also available.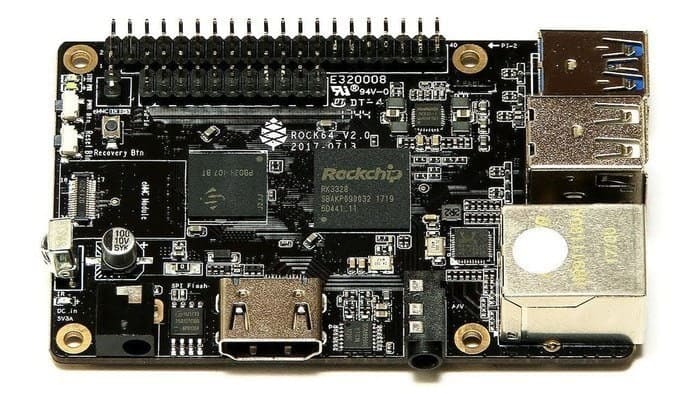 Insights of Rock64
1Gb, 2Gb, and 4Gb ram variants are available, and the price will change accordingly from $25 to $45.

It allows the user to use a wide range of OS while currently using Android 7.1 plus Debian and Yocto Linux. 

It is using RK3328 that can be clocked to 1.5GHz, and the powerful GPU Mali-450 MP2 can decode 4k @ 60fps videos, 

An empty, bootable eMMC socket is installed along with a bootable microSD slot for storage. 

5 Volts 3 Amps is required as power input for Rock64, and it can easily be connected through a 3.5mm barrel connector.

It contains 2x USB 2.0 host ports and supports OTG. Very powerful, but again, it is a great energy-efficient SBC.
4. Odroid XU4
---
It is the most potent Raspberry pi alternatives. It offers spectacular hardware and software features at a very reasonable price. If you are looking for an SBC that can support you like a desktop computer, then Odroid XU4 is the best choice for you. It can deliver more than what most projects require.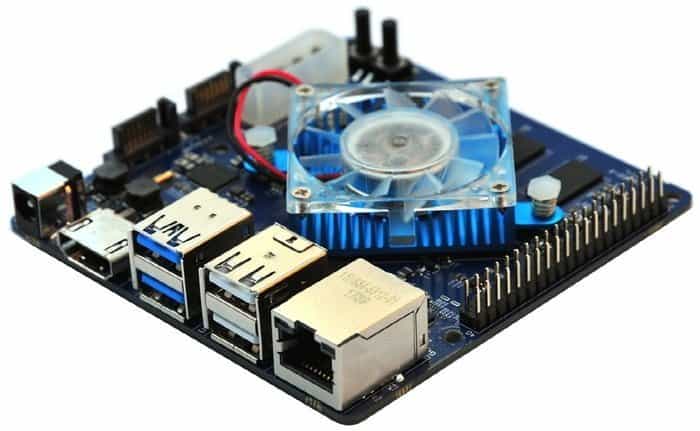 Insights of Odroid XU4 
It renders the best performance in terms of the benchmark score in C-Ray, FLAC audio encoding, and MAFFT alignment.

Powered by Exynos5422 Cortex A-15 2GHz and Cortex A7 CPUs, it can render Hexa core processing. 

Contains a Mali-T628 GPU, 2GB of RAM, and eMMC plus microSD card slots. 

Popular operating systems Ubuntu, Armbian, Arch Linux, and Kali Linux to Lakka, RetroPie, Recalbox, and GameStation Turbo can be run easily. 

Using the GameStation Turbo and the OGST Gamer Kit case, someone can easily convert this SBC into a personal Nintendo. 

In can be referred to as the best single-board computer, and it can compete with Raspberry pie in every sector. 
5. UDOO Bolty
---
If you are looking for desktop power from a single board computer at a reasonable rate, then you can check UDOO Bolty out. The architecture is not ARM-based, and it is loaded with impressive features and specs. The project works are crowdfunded, and you can accomplish any task, including the development of games.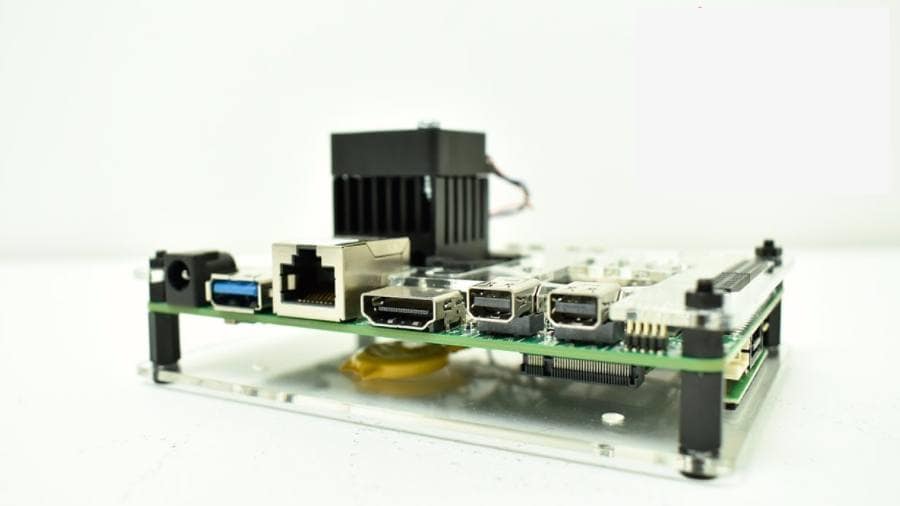 Insights of UDOO Bolty 
It is powered by AMD Ryzen Embedded V1000 graphics, which is comparable to Nvidia GTX 950M. 

Compatible with a 64bit operating system. It supports virtually all Linux Distro. Also, you can install Windows 10 on this SBC. 

Arduino connectivity allows makers to build their projects. It offers many storage options like M.2, SATA, eMMC, and USB 3.1 ports. 

Alongside Bolty, there are three other versions of UDOO available out there: UDOO Neo, UDOO Neo Extended, and UDOO Neo Basic.

You can play games like Grand Theft Auto v and Fortnite on 1080p smoothly.

As one of the best Raspberry Pi alternatives can emulate Nintendo 64, PS Portable, and Dreamcast titles, PS 2, and PS 3.



6. ASUS Tinker Board
---
If you consider the number of software compatibility, it can be referred to as the best single-board computer. It yields loads of power and is focused on minimizing the processing time to a considerable extent. This SBC is heavily popular for its amazing performance in retro gaming. It is also known as the Raspberry killer.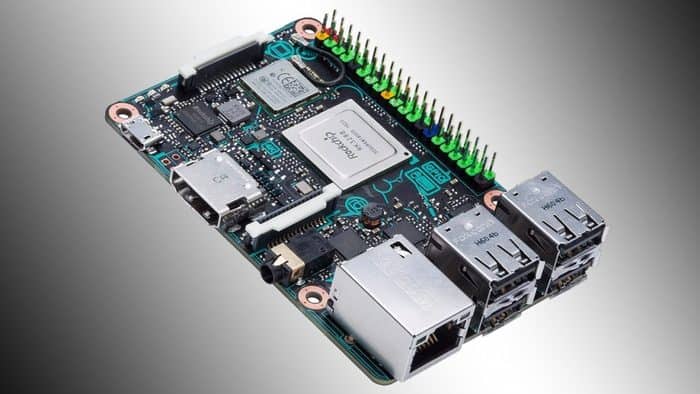 Insights of ASUS Tinker Board 
It is powered by Rockchip RK3328 Cortex-A17 quad-core system on an SoC. You can use this SBS to complete any task. 

For graphics, it has a built-in ARM Mali-T764 GPU, while 2GB of Ram ensures the rapid processing of the tasks. 

Its 40-pin GPIO header can connect all kind of accessories, and the Raspberry Compatibility also play a significant role. 

 16GB eMMC serves the purpose of storage. HDMI-CEC and enhanced power management are also available. 

You can get the output of the music using a smart 3.5mm Jack, and a library of software and OSes are also available like Raspberry. 

Supports all the major operating systems like all the Linux Distributions, Android, and even Retropie. 
7. LattePanda Alpha
---
It is intended to become the most powerful single board computer. As one of the Raspberry Pi alternatives, it offers a wide range of hefty features. ARM or Edison processing power is offered depending on the demand and supports Windows 10. The best part is it is powered by a quad-core Intel Celeron N4100 CPU.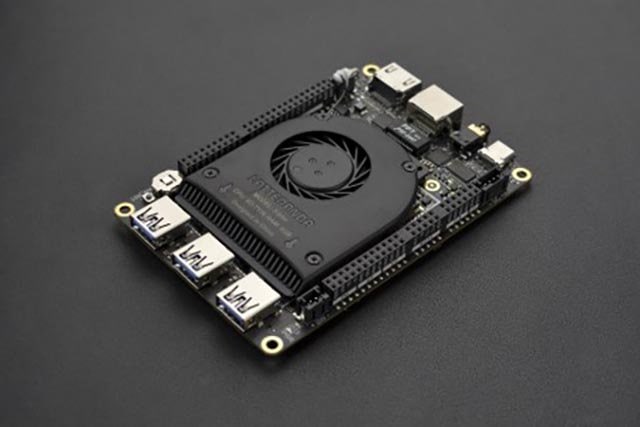 Insights of LattePanda Alpha 
While every other single board computer offers Windows 10 IoT Core to its users, it enables users to use the full version of Windows 10. 

It is one of the few single computer boards with an x86 version that can render service like a desktop computer. 

ATmega32U4 co-processor for Arduino use is included in the package alongside an Intel Core m3 processor. 

This SBC also includes hardware features like M.2, SATA 3.0, PCIe x2, microSD, eMMC, 2x 50-pin GPIO connectors, and so on.

8GB ram helps to provide lightning-fast processing speed while a smart power management system and an Extendable power button make our life easy. 

3x USB 3.0 Type-A, 1x USB Type C is available for connectivity and also supports PD and DP. 
8. Onion Omega2Plus
---
If you are looking to develop an IoT project, this is the best single board computer. It is popular for its price and size. The development board is Linux-based, and the best part is it will automatically boot up once you plug in the Omega2Plus. As the operating system is pre-installed, it increases efficiency by decreasing the time to get started.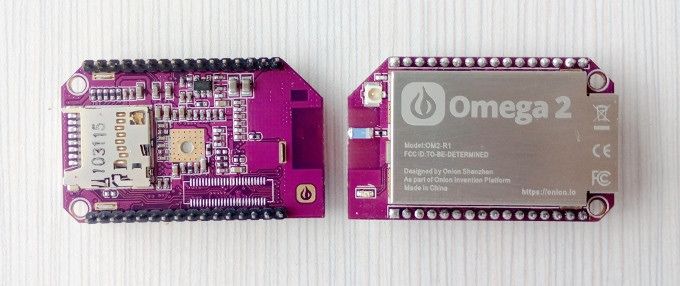 Insights of Onion Omega2Plus 
This tiny board has so much to offer and is powered by a 580Hz central processing unit. 

For storage, it has 32MB storage, and it offers 128MB memory. You can transfer data from your microSD also. 

This device is really special as many docky and add-on boards are available to extend the functionalities to accomplish a wide range of projects. 

Processing speed is really slow, and also, it does not contain a mini HDMI port like its competitor Raspberry Pi Zero. 

The price starts at just $13. So anyone can give it a try, especially those who are looking to build simple projects. 
9. PocketBeagle
---
BeagleBone offers this single board computer. It can also be considered as one of the great Raspberry Pi alternatives. It has a micro USB port and a  MicroSD slot, just like Raspberry Pie. It can be carried easily because of its size, but unlike Omega2Plus, it has a great processing speed that enables users to complete any project.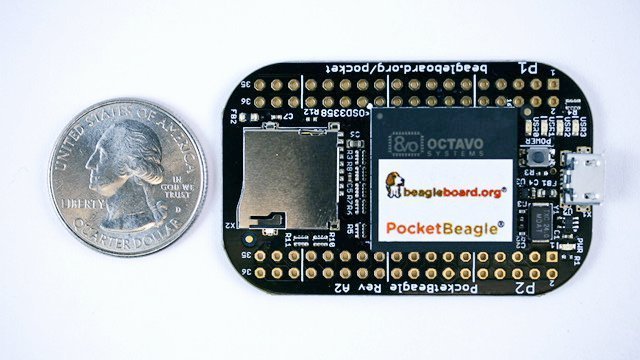 Insights of PocketBeagle
This SBC is powered by Octavo Systems OSD3358 1GHz ARM Cortex-A8 with integrated 512MB DDR3 RAM.

Its size is about 56 x 35mm in dimension, easily compared to Raspberry Pi Zero.

Can be programmed easily, just plugging it into a laptop-like USB device.

The device can be programmed using an interactive web browser that gives access to the Linux command line. 

Although pie zero offers more impressive specs at a lower price, the price of PocketBeagle is $37. 
10. Arduino Mega 2560
---
You can misinterpret this device with Raspberry Pie as they share the same root. They are often equally effective in budget hardware and STEM education but not the same. While Arduino works based on a microcontroller, Raspberry Pie is built based on a microprocessor that maintains communication with Ram and other features to operate.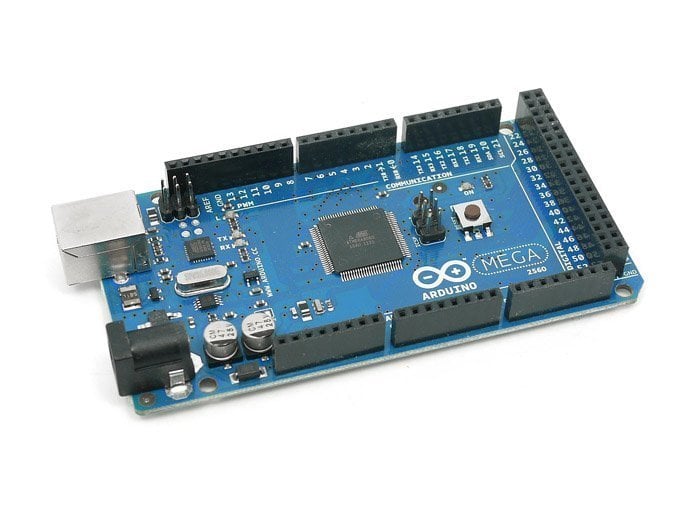 Insights of Arduino Mega 2560
Arduino can control electronics by connecting them with their pin, just like the popular Raspberry Pie.

It can be considered as a replacement for a microcontroller while developing a prototype.  

Able to accomplish and support any powerful and vast project. It has already been used in many renowned projects like 3D printers.

Available as a programmable circuit board. Besides, it also offers an integrated development environment or software to program on a desktop computer. 

You can write the code on your laptop and then upload it to the physical unit, which helps the developers work. 

Uno is the most popular SBC from the Arduino series, and it can do pretty much everything that microcontrollers have to offer. 
11. Le Potato
---
It can be considered one of the best single board computers that can easily compete with Raspberry Pie. The market price started from $35 and was backed with an Amlogic quad-core A53 S905X processor that can be clocked up to 2GHz. The manufacturer is currently working on adding more features to the upcoming boards.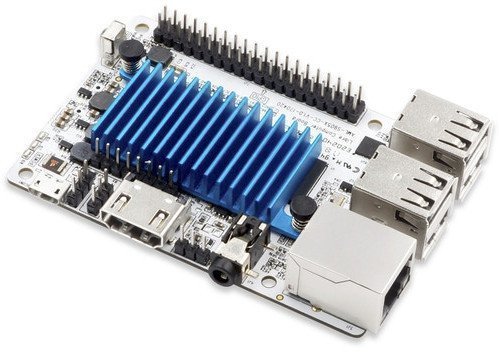 Insights of Le Potato 
Two variants of different volatile memory sizes are available. They are 1GB or 2GB. 

It uses Mali-450 MP2 GPU alongside an optional 8GB to 64GB eMMC for storage for generating accurate graphics.

Like Raspberry Pie for connectivity, it has 4x USB ports, Fast Ethernet, and 40-pin expansion to work with a wide range of devices. 

It is not suitable to develop IoT projects as there is no Bluetooth or WiFI available on the board. 

All versions of Linux can be installed on this single board computer. You can also use Android as the operating system. 

If you are looking for more powerful computing features, just wait for few days. La Frite, the most powerful SBC, is going to be available soon. 
Get Le Potato SBC
12. BBC micro: bit
---
This device has a long history of being the most popular among young people back in the 1989s. When it was first released in the UK, it brought a revolutionary change to solve computational problems. It was the first 8-bit computer for many people and rendered the first experience of computer programming.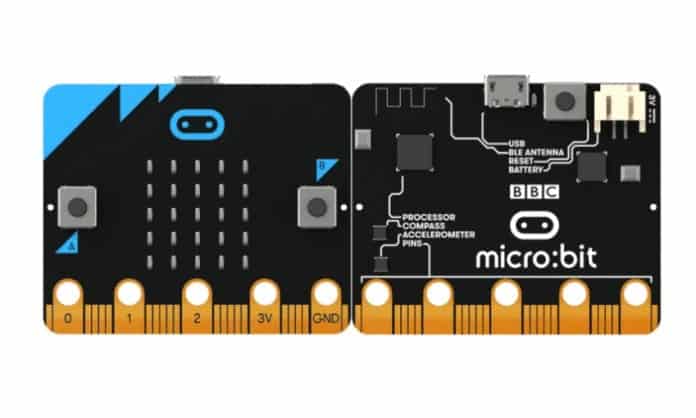 Insights of BBC Micro: bit
It is a cheap device that costs only $20 and is backed by an ARM Cortex-M0 processor.

Sensors like Accelerometer and magnetometer sensors are available there to support you while building certain projects. 

Two programmable buttons can be used for multi-purposes and connectivity, and it has Bluetooth and USB. 

The display is consists of 25 LEDs and can be charged through USB or external battery packs. 

Can be paired with Raspberry Pie for developing projects but a great device to start programming or access basic projects. 
13. Pine A64-LTS
---
The size of the device is 127 x 79mm. It offers Gigabit Ethernet, an audio jack, dual USB 2.0, and also multiple micro-USB ports. This is a great device that provides excellent support as one of many Raspberry Pi alternatives available out there. The HDMI output is also available on this single board computer.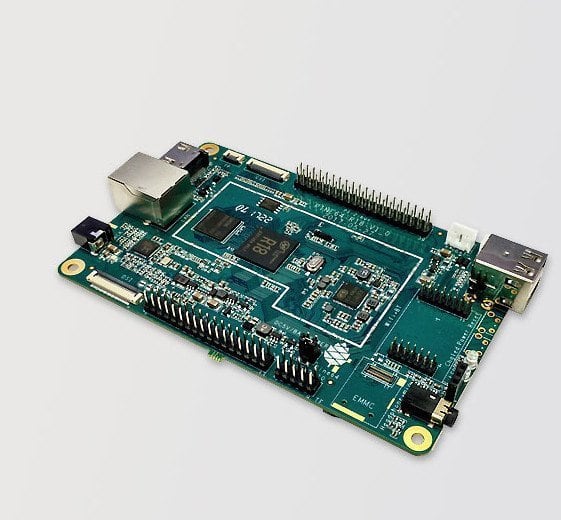 Insights of Pine A64-LTS
It has extensible connectivity, which is rendered by a Pi-compatible 40-pin connector and a 14-pin Euler connector.

For processing, it has an ARM Cortex A53 1.2GHz 64-bit processor, and for graphics, it is powered by  Mali-400 MP2 GPU.

2GB Ram can serve the purpose of volatile storage, while the storage can be extended to 128GB using an eMMC module. 

Can install the operating system using bootable microSD. Besides, it offers five years guarantee to its users. 

OS like Android, Remix, Debian Jesse Mate, Ubuntu Mate. This SBC is also compatible with openSUSE, Armbian, Arch, Fedora, Gentoo, and more.

Pine has also launched an open-source laptop, which may cost you up to $90. 
14. NanoPC-T3 Plus
---
If you are looking to work with more computational power, this is the best single board computer. It will add an extra add punch to the system. It is powered by an octa-core processor, which is built by the tech giant Samsung. The central processing unit can be clocked up to 1.4GHz.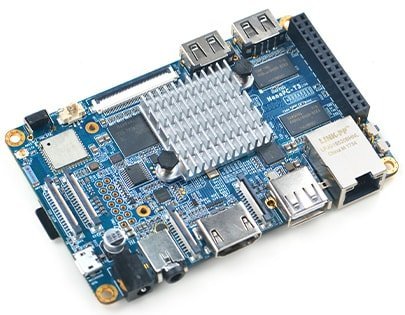 Insights of NanoPC-T3 Plus
Graphical performance is boosted by Mali-400 MP GPU, which is supported by 2Gb of Ram. 

Available storage is 16GB and has a size of 100 x 64 x 11.8mm. 2x USB ports are also included for connecting other devices. 

Micro SD, Micro USB, Wifi, Ethernet, and Bluetooth can play a vital role in developing advanced projects. 

Media-friendly ports such as HDMI, LVDS, LCD, MIPI-DSI, MIPI-CSI, and audio are included in the package. 

Operating systems like Android, Debian, and the Ubuntu Core can be used without facing any sort of difficulties. 
Price starts from $75 and can easily accomplish all the projects you want to build on a single board computer.

Get NanoPC -T3 Plus
15. Minnowboard Turbot
---
This dual board single board computer is available as an open source hardware board operated by a 64-bit Intel Atom E38xx Series processor. Several versions are available. Among them, the dual and quad-core version is most popular. The company is focused on delivering better products at a lower cost, and their R&D is continuing their research on it. 
Insights of Minnowboard Turbot 
It has been upgraded to deliver flawless performance much better than the previous version, which is MinnowBoard MAX. 

Intel 7th generation HD graphic is incorporated to provide better graphics, and the drivers for the Linux are open source and easily available. 

You can connect many devices and UARTs, and USB 3.0, SATA, and PCI Express will enable you to work with any device. 

Unlike other Raspberry Pi alternatives, it has 2 ethernet ports, and you will need some expertise to work on this board. 

Suitable for professional and experienced developers because of its connectivity, performance, and graphics. 

Operating systems like Windows 10, Android, and all Linux distributions can be run smoothly.
16. Huawei HiKey 960
---
This single board computer is designed to work with operating systems like Android and Linux. It is the most powerful Raspberry Pie alternative that enables the user to build prototypes. The best performing list of smartphones includes Huawei Mate. This SBC device is built using the same chip and performs like Mate 9, as well.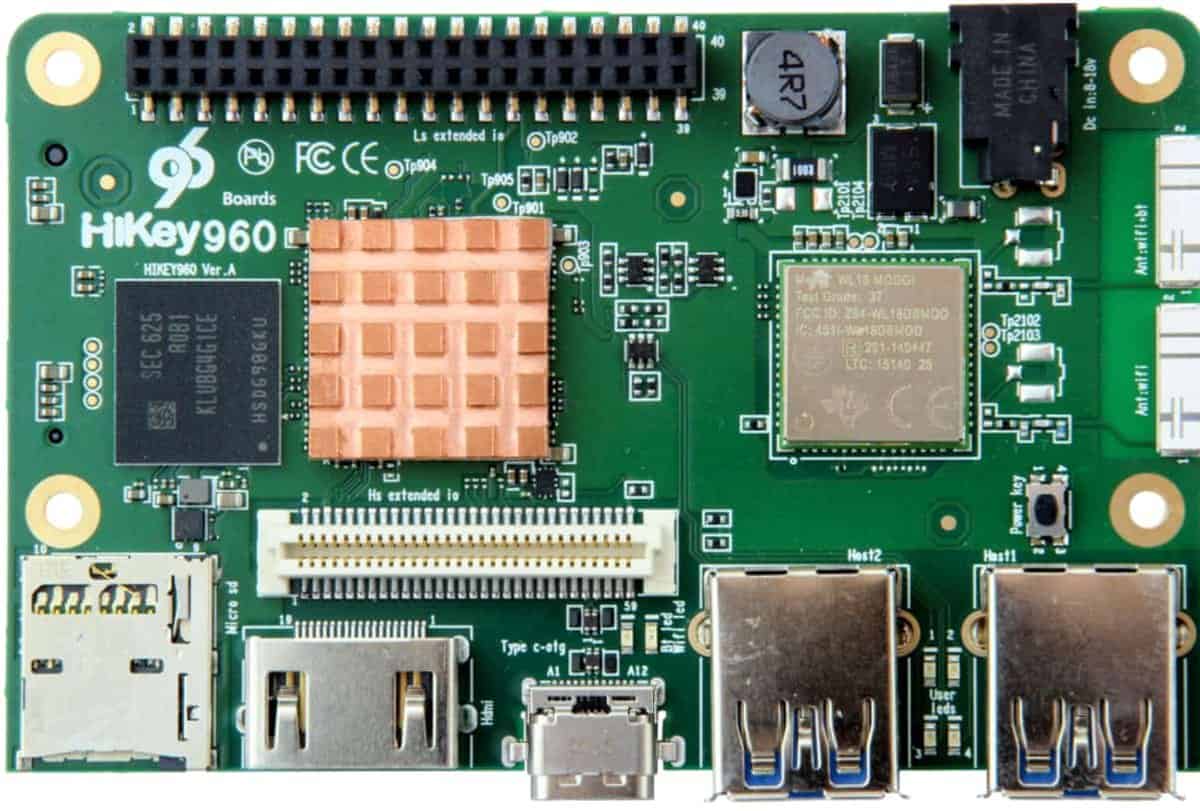 Insights of Huawei HiKey 960
It comes with Kirin 960 SoC Quad-Core ARM chip that offers two versions of the processor, which are 4 x 2.3GHz ARM A73 and 4 x 1.8GHz ARM A53 cores.

If you are looking for a 4k screen, 3GB RAM, and the Mali G71 MP8 GPU can produce 4k. 

You can connect cooling fans and cameras as well with the 40 and 60 pin connectors. 

The device is not really cheap and is advised to use only to work for building advanced projects. The price starts at $299. 

32GB flash storage can generate super speedy access to the memory like an SSD. 

This is a high-end alternative to Raspberry Pie that has Bluetooth and a wireless connection, as well.
17. NVIDIA Jetson Nano Developer Kit
---
This single board computer is specially designed for developers who want to work with Artificial Intelligence, Image Processing, Neural networks, or Big Data related projects. This is a unique and advanced level SBC that offers some of the unique features, but the price starts at just $99.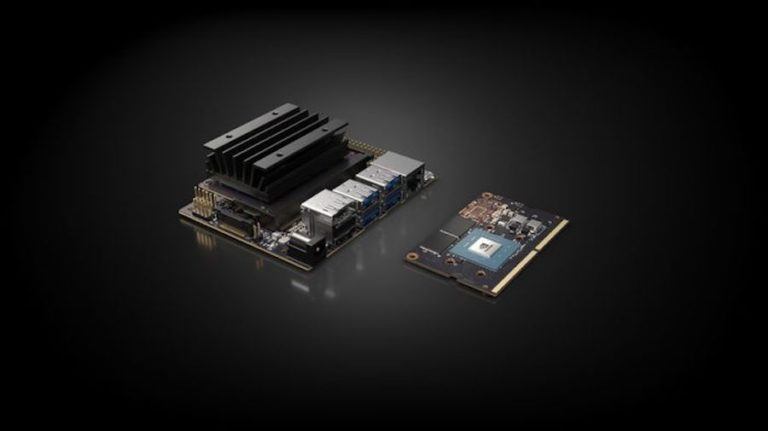 Insights of NVIDIA Jetson Nano
This is one of the best Raspberry Pi alternatives that support parallel processing, although the device is small and can be carried easily. 

All the sophisticated tasks of neural network that include image classification, object detection, segmentation, and speech processing.

The platform is really simple to use, and it requires only 5watts of electricity to run the device. 

The central processing unit is powered by a Quad-core ARM A57 that can be clocked up to 1.45 GHz. 

Backed by 4 GB 64-bit LPDDR4 Ram, while providing a smooth graphical performance, it uses 128-core Maxwell. 

It is best for working with deep learning, and it is also the best seller of Raspberry Pi alternatives around the world. 
18. ClockworkPi
---
Basically, this single board computer is a part of the game shell, which you can also buy separately. If you want to build a modular for a retro game console, then this the perfect choice for you. Besides, you can also build any kind of IoT project using this SBC. Price starts at $49, and as the size is compact, you can easily carry it with you.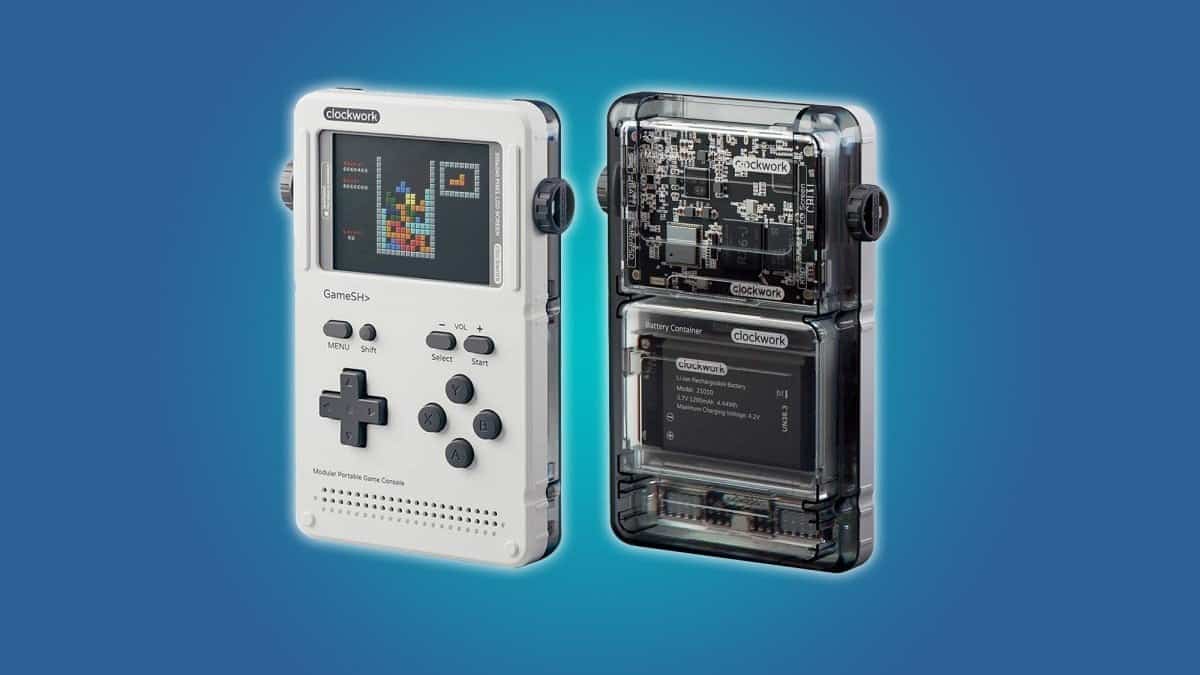 Insights of ClockworkPi 
For connectivity, it has a WIFI and an ethernet port. Besides the availability of a micro HDMI port, you easily do any project using this SBC. 

Powered by Allwinner R16-J Quad-core Cortex-A7 CPU processor, which can be clocked up to 1.2GHz. It can be run with ClockworkPI OS. 

Its graphical processing unit is backed up by Mali-400 MP2, and a dedicated 1GB DDR3 ram makes the package efficient. 

It also offers an ATmega168p programmable keypad so that you can customize the functionality of the keyboard according to your demand. 

Provides 16GB of storage using eMMC and USB 2.0 alongside 28 GPIO pins are available for extending the amount of supported device. 
19. VIM2 SBC by Khadas
---
This is one of the best Raspberry Pi alternatives that offers extensible connectivity. It comes with wifi and Bluetooth. Besides, the ethernet port is also available. This tiny package is really powerful and can virtually accomplish any project. Several versions of the device are also available, and the price may vary from $99 to $140.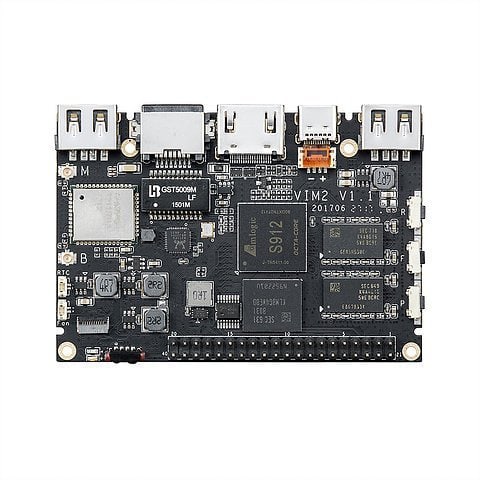 Insights of VIM2 SBC
The basic model is backed up with Bluetooth 4.1, which means you can transfer data in real-time. 

Comes with storage, which is capable of accumulating 16GB of data using an eMMC. 

The pro version included Bluetooth 5.0 and came with added advanced features, more storage, and connectivity. 

Powered by Amlogic S912 1.5GHz 64-bit Octa-Core CPU, which ensures excellent performance while building a prototype. 

With HDMI2.0a and a powerful VPU, this single board computer can quickly generate 4k resolution. 

Operating systems like Android, Google Fuchsia OS, Linux, LibreELEC, Ubuntu 16.04 can be easily run on this device.
20. Odroid-C2
---
If you compare Raspberry Pie with Odroid-C2, you will find that their size is the same, which is  85 x 56mm, but the specifications of Odroid are more advanced. It uses Amlogic ARM Cortex-A53 as the center of the central processing unit and can be clocked up to 1.5Ghz. This is a quad-core CPU, and GPU is powered by Mali-450.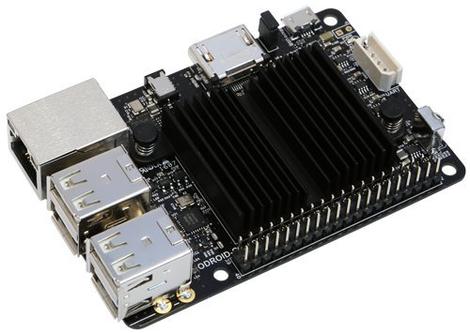 Insights of Odroid-C2
2GB ram ensures fluent performance, while for storage, it can use a 16GB micro SD card or 64GB eMMC. 

You can use this one of the best Raspberry Pi alternatives for building any sophisticated project. Besides, it can also generate 4K @ 60Hz video. 

Provide connectivity through Gigabit ethernet alongside 4x USB ports. 

The board is built on a Linux kernel. You can use an Android or Linux operating system.

Although Odroid beats RPI in almost all sectors, there is no Bluetooth or wifi available with the package. 

Price is higher and starts from $46. It has 40pins and HDMI output also. 
Finally, Insight
---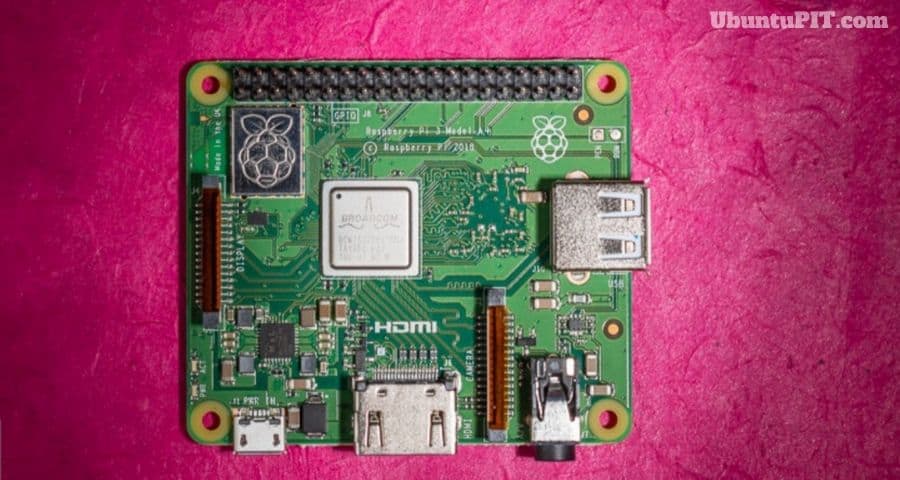 While these are the best Raspberry Pi alternatives, we can categorize them in three different sections. Some SBCs are intended to deliver better performance than Raspberry. They can provide virtually anything you want. Even the most advanced prototypes can be built using this board. Again, some SBCs are focusing on delivering relatively scaled-down performance at a cheaper price tag. They are mainly used to do simple projects. Again, SBC, like Jetson Nano, highlights particular use that can help you reach the goal.
You should investigate and see the insights before buying an SBC. It depends on your requirements and what you want. Raspberry Pie is good, but its alternatives can deliver better performance at a lower cost, and you must try them at least once.