If you are looking for the best NES emulators for PC then you are in the right place. NES, also known as Nintendo Entertainment System was first launched in the early '90s. Who doesn't know about this legendary gaming system? Obviously, in 2021, when we have Xbox Series X and Playstation 5, there's no place for that 8-bit retro gaming console.
But, you know what, still some people can't get over that nostalgia of playing games on an NES. Since even the latest edition of the NES console is a few decades old, it's thought o find one in a working state. On top of that, the eBay sellers are asking a huge price for those. But luckily, there are PC emulators to solve this problem. Yes, by using the emulators you can literally play any NES games on your Windows computer for free.
Best NES Emulators for PC
---
Thanks to the awesome developer community, there are a lot of decent-quality NES emulators available for the Windows platform. They can run games smoothly just like native NES hardware. Sometimes even better because of the modern processing and graphical capabilities of the computers.
Almost all the NEW emulators are open-source and hence you can contribute to making them even better. Here I am enlisting my top 10 picks for the NES and SNES emulators for Windows PC.
1. Mesen-S
---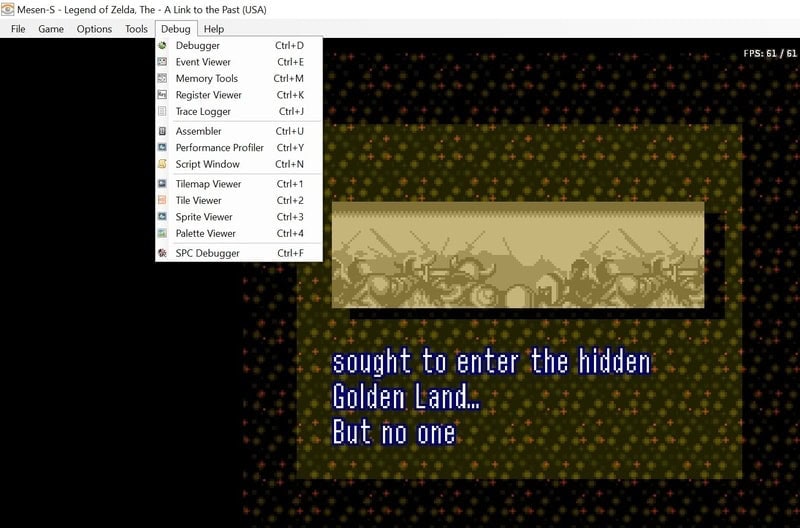 Mesen is currently the most used NES emulator out there. This is an open-source project and you will find this hosted on Github. The emulator is found to be most compatible with the NES and SNES games. There is another edition of this emulator named Mesen which supports 8-bit NES games only. So, overall, this is a better way to go if you want to play both 8-bit and 16-bit NES games.
Key Features of Mesen
It supports all the licensed and official games of the NES system.
There are some debug tools built-in with this NES emulator for PC.
You can record your screen along with the audio to share them.
It supports both NTSC and PAL systems based on your region.
This emulator also supports Famicom Disk System which is a plus.
2. Nestopia UE
---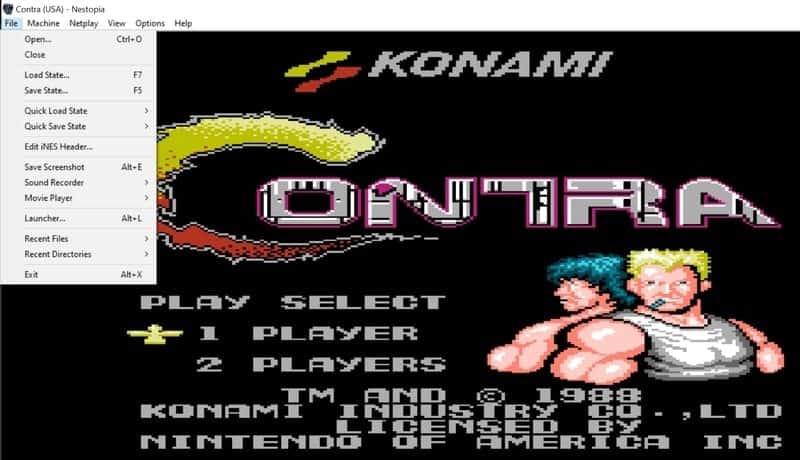 Nestopia UE is a powerful emulator for the Windows platform. It runs Nintendo Entertainment System games as well as the Famicom games which is a big advantage. You won't see many emulators that can run the earlier version of NES known as Family Computer or Famicom. There is another version named Nestopia but that is not supported by the developers right now.
Key Features of Nestopia UE
It can play movies from the internet using NSV file format.
There is an in-built video recorder that can record your gameplay.
The UI is quite simple but highly customizable according to your choice.
You can map your favorite keys with the control settings.
There is an autosave feature and cheat code storage that comes in handy in times.
3. Jnes
---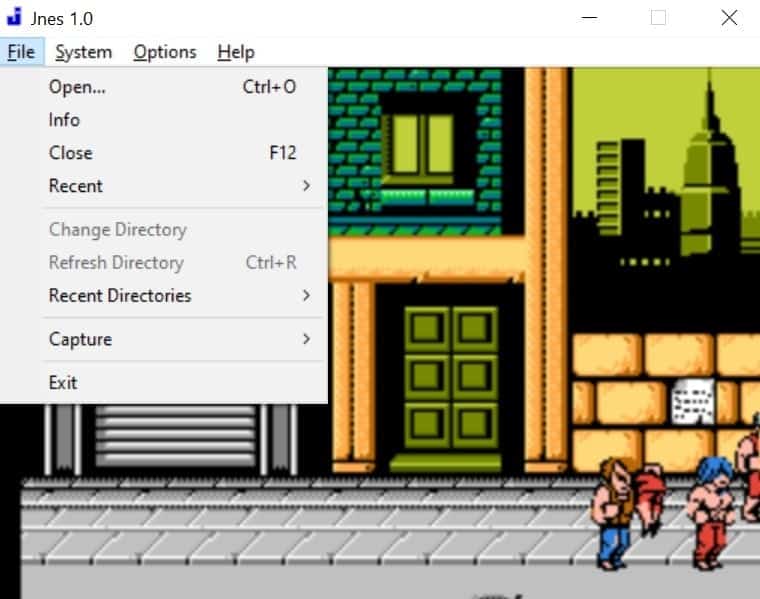 Jnes is a powerful emulator for playing NES games on your devices. Along with the Windows PC, you can run this on Android. The emulator is a bit old-school in terms of the design language. However, the overall UI is pretty easy to use and quite intuitive. The software supports multiple languages and it is reported to play almost all the 8-bit NES games.
Key Features of Jnes
The UI is translated into 20 different languages which is a massive plus.
You can run the US, European, and well as the licensed Japanese games in this.
The installer is quite small and just a few hundred kilobytes in size.
All the basic options such as cheat codes and audio-video customization work perfectly.
You can limit the FPS and there is offline documentation built-in with the installer.
4. FCEUX
---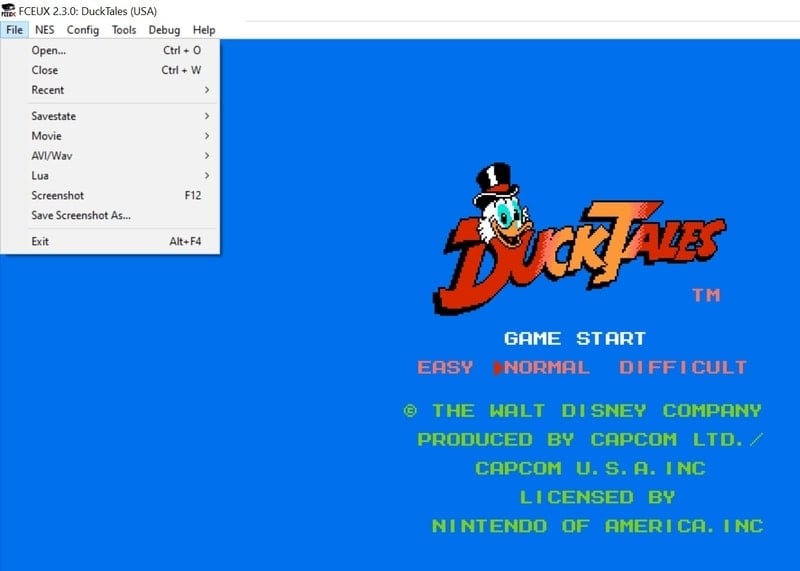 This is yet another open-source NES emulator for PC out there. You can call this an all-in-one emulator because of its capability to emulate all kinds of gaming systems such as Famicom, NES, Dendy, etc. You might be familiar with the FCEU Ultra emulator. This one is the younger brother of that with some great improvements. Also, you will find some other variants of this emulator from the same codebase, which are not that popular.
Key Features of FCEUX
This is one of the most feature-rich NES emulators of all time.
You can take screenshots, record and play movies right from the emulator.
There are several debugging tools built-in with this for power users.
You can customize every single aspect of the UI and game controls.
The users can run Lua scripts on this which might help in certain scenarios.
5. VirtuaNES
---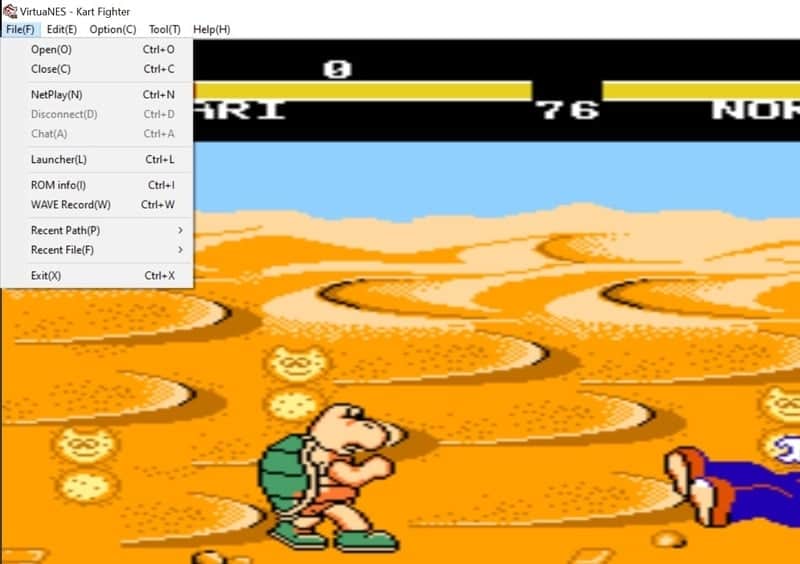 VirtuaNES acts as a virtual Nintendo Entertainment System or Famicom. That means you can run any NES or Famicom game using this software. Although the emulator is capable enough it is not that matured. The developers haven't pushed updates to this for a long time. However, you won't miss out on anything and this is not a huge concern since most of the NES emulators are outdated now. At least, in terms of simplicity, it still wins over other emulators.
Key Features of VirtuaNES
It can run on relatively older computers with sluggish hardware.
This emulator can load games from game disks which you won't find in other emulators.
The emulator settings let you control various parameters to boost up your gameplay.
You can set your preferred resolution as well as can set custom color palettes.
There is a graphical button remapper which is very convenient.
6. BizHawk
---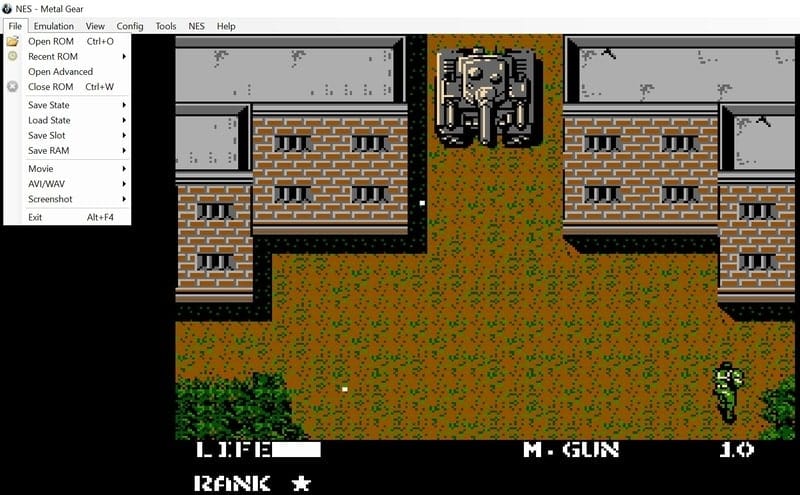 BizHawk is a popular emulator for Windows systems. However, this is not yet another typical NES emulator. Rather it can run games from multiple systems in the same software. So, this is a great advantage if you don't want to limit yourself to Nintendo games only. Apart from the native emulation capabilities, it can load emulation cores from Libretro which makes it the most capable NES emulator for PC out there.
Key Features of BizHawk
It can emulate classic NES, Super NES as well as Nintendo Gameboy games.
You can install several other emulation cores from the Libretro.
The user interface is quite simple and looks like other popular emulators.
The ability to run 16-bit NES games is a big advantage of this emulator.
This software supports Tool-Assisted Speedrun or TAS functionality.
7. RockNES
---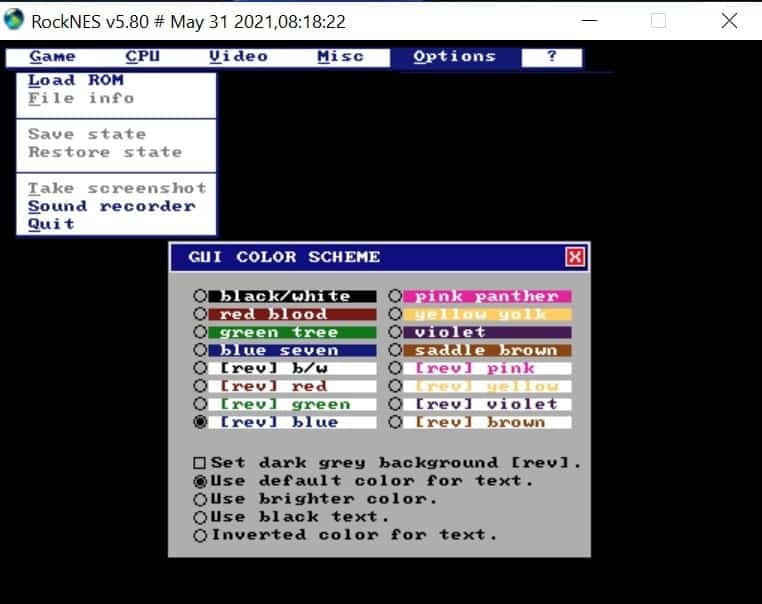 This is an NES specialized emulator for your PC. Although this emulator doesn't run smoothly on older sluggish computers, you will get decent performance on modern computers. On top of that, there is a special mode that can boost up the game resolution which will definitely make your gaming experience better. The minor downside of this emulator is that you have to edit the associated text file to make changes in configuration.
Key Features of RockNES
The user interface has a distinctive retro look to it.
There is a turbo feature that can set the player's speed to fast or slow.
You can monitor your CPU and memory state while gaming.
The in-built sound recorder and screenshot tool come in handy sometimes.
It uses a native file browser for loading ROMs on which I have mixed feelings.
8. Nintendulator
---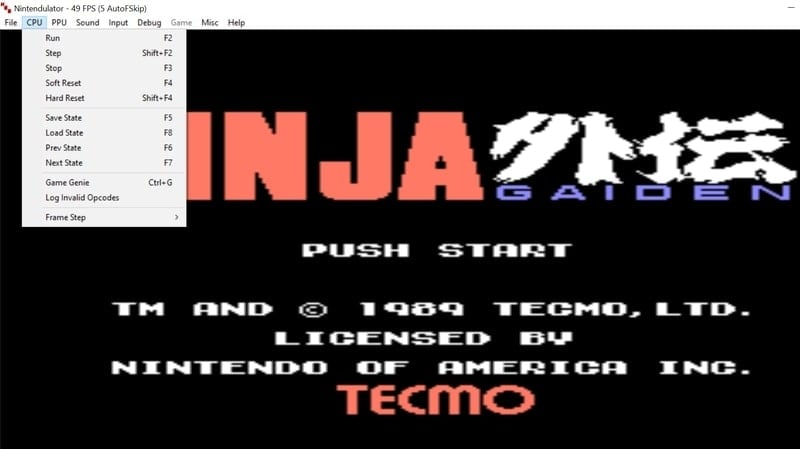 As you can see from the name, this one is a Nintendo emulator. Although you can not run other Nintendo system games such as Gameboy in it. It can only load NES games and I think it will be enough for most users. The source code of this emulator was derived from NinthStar NES. However, the developer applied a lot of improvements to this NES emulator for PC which made it stable and smooth.
Key Features of Nintendulator
There are several saving options to save the current game progress.
You can record your screen in AVI format which is not ideal but useful.
It comes with several debug tools that help to make any ROM compatible.
You can edit the i-NES header and enable autorun for any games.
Game Genie is a special option that can apply cheat codes into the games.
9. Nemulator
---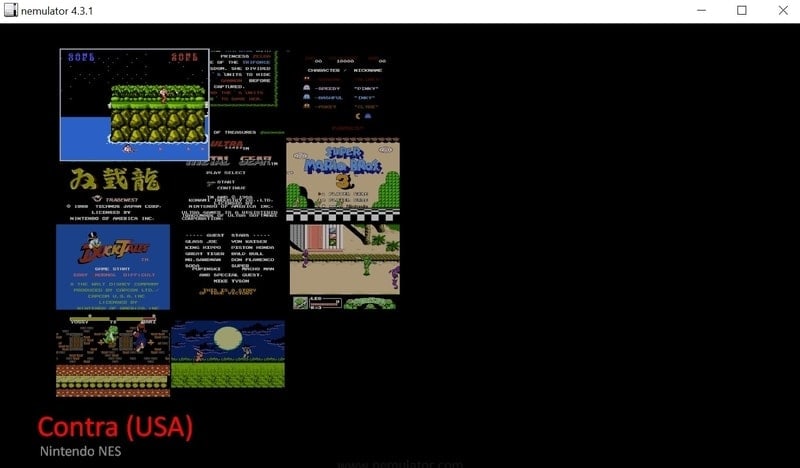 Nemulator is one of the most compatible emulators for the Nintendo system. It can emulate NES, SNES as well as Gameboy ROMs and hence you can call this a multi-stage emulator. The most interesting part is that it runs games just like a native system.
You have to place the ROM files into a certain directory first. Then the software will run in full screen just like a separate OS. I found the whole system a bit difficult to exit, but it works fine with all the popular games.
Key Features of Nemulator
The ROM browser can scan for compatible ROMs automatically.
The system user interface is simplified and it's easy to use.
It is highly optimized for the system not having a mouse or trackpad.
You can change all the necessary configurations by editing the text file.
The users can define separate folders for separate game types which is convenient.
10. RetroArch
---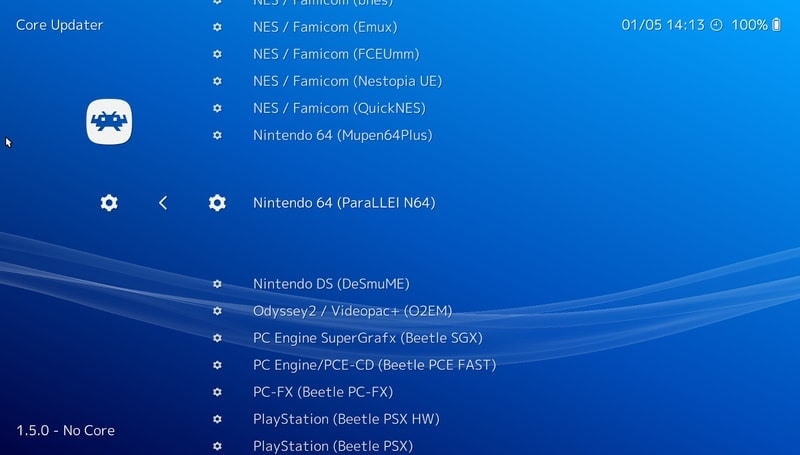 The last one on our list is the most powerful retro games emulator out there. So, it can definitely run NES games. However, my personal observation is it can be overkill for some people who want a lightweight and simple emulator just to play NES games only. Anyway, I liked the modular approach of this software. You can install the necessary emulation engines based on your choice and hence you don't have to install the cores that you don't need right now.
Key Features of RetroArch
You can connect with your friends to play retro games together.
The UI is quite modern and looks somewhat similar to Kodi Media Player.
It offers customizations to a deeper level for advanced users.
There are several NES and SNES cores available to download.
You can record and stream your gaming sessions straight from the emulator.
Expert Recommendations
---
All of the above-mentioned NES emulators for PC are tested by me personally. So, you can be confident enough that almost all the popular NES games will run on them pretty well. However, if you ask me for the ultimate best emulator then I will definitely suggest RetroArch.
Because it is loaded with modern features and it can run other system ROMs too. But if you have a slightly older PC with a slow processor and if you don't have the intention to play other games rather than the NES system you can go for Mesen-S. It is quite capable as well as lightweight.
Final Thoughts
---
NES games are nostalgic for the 80s and 90s kids. No matter whether you got the chance to enjoy this incredible gaming machine then, you can experience that for free now. Above all, the emulators can run using very small storage space and processing power. So, your PC is now a retro gaming machine with NES emulators. If you have liked this article don't forget to share this with your gamer friend. Also, comment down your favorite NES game so that others can experience that.