Everyone looks back fondly on the days we played classic games like Sega, PlayStation One, and Nintendo. But with today's powerful PCs and smartphones revolutionizing technology beyond what anyone imagined in those times, it's no surprise that retro consoles are slowly becoming obsolete. If you're yearning to recapture those childhood gaming days again, then you'll be glad to know that developers have created powerful emulator systems which make it possible. Linux users can now relive their nostalgia through these emulators — and in this guide, our goal is to provide the best retro game experience available!
Game Emulator Console: An All-in-One Collection
---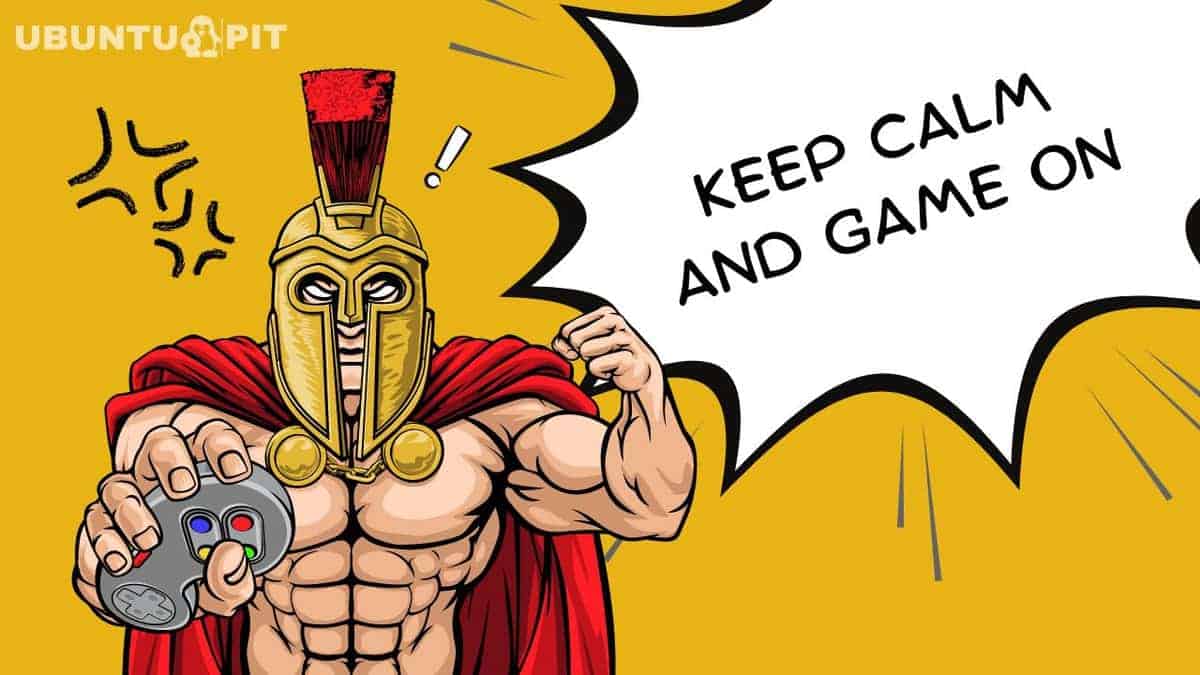 A console emulator is a piece of software that can mimic the behavior and functions of an old game system on another computer with different hardware. Specifically, when speaking about video games, this type of program allows users to recreate their favorite classic titles in more recent systems like Linux.
It's important to note that you need certain ROMs (game files) for these emulators; however, many ROMs available online are pirated content, so we do not advise readers to download them.
1. Mesen
---
As marketed by the developers, Mesen is a high-performing NES (Nintendo Entertainment System) and Famicom emulator system which allows users to enjoy classic games exclusive to early Nintendo consoles.
It is undoubtedly among the best emulator for Nintendo fanboys and packs quite an extensive list of features, including exact emulation, robust video filters, and Netplay. Mesen is written in C++ and C#, which helps it to deliver exceptionally smooth gameplay.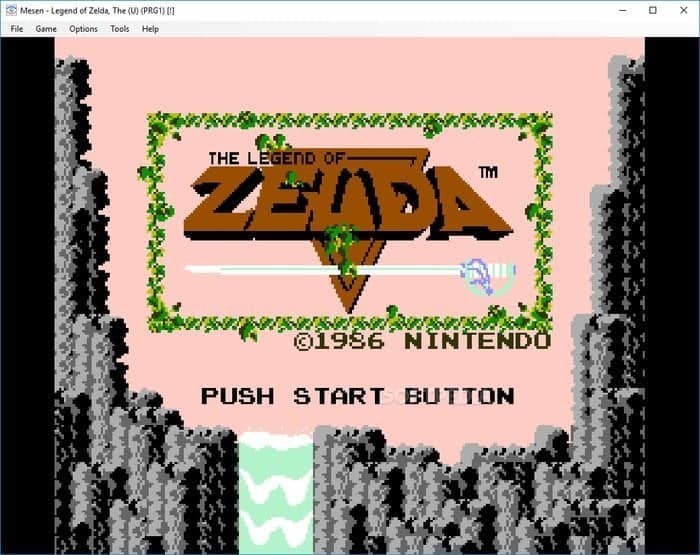 Features of Mesen
Mesen is exceptionally accurate, and it's highly unlikely for you to find a more precise NES emulator for Linux.
It allows users to save current game states and reload them for later play alongside the ability to record gameplay, use cheat codes, and overclock.
The emulator has very high compatibility and supports over 290 mappers alongside player-versus-player games and Netplay.
Mesen's robust debugging toolbelt includes an APU viewer, Debugger, Assembler, PPU viewer, Text Hooker, Trace logger, and a Script window.
2. Dolphin
---
Dolphin is another modern Nintendo emulator that allows users to play GameCube and Wii games smoothly on their existing Linux machine. It is a modern-day emulation system and allows you to play classic Nintendo games like Luigi's Mansion, Super Mario Galaxy, and The Last Story in high-definition. Dolphin also offers an extensive list of enhancement abilities that makes playing retro games much more enjoyable.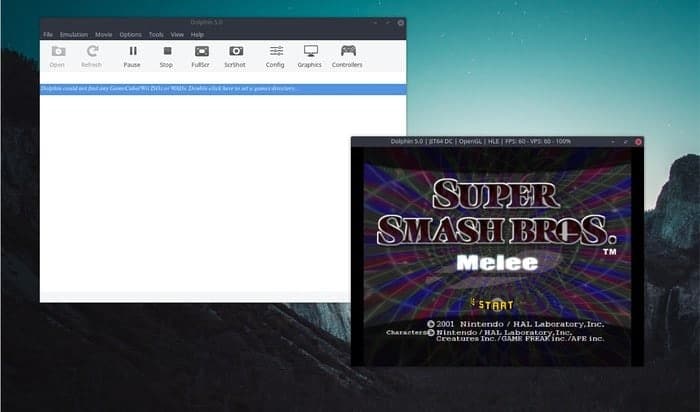 Features of Dolphin
Dolphin is compatible with most standard PC controllers and supports turbo speed alongside Netplay and cheat codes.
This modern retro games emulator supports spatial anti-aliasing, anisotropic filters, and powerful pixel shaders for delivering a better playing experience.
Users can also use their PlayStation DualShock controllers or Xbox 360 controllers for playing classic arcades.
Dolphin enables users to load personalized texture maps and save progress on flash memory.
3. RetroArch
---
RetroArch is a popular multi-system frontend for emulators and game engines written in C/C++. It is an extremely powerful game emulator console that can emulate almost every retro console, including the NES, SNES, GameCube, Atari, Neo Geo, Sega, and many more.
Many people consider RetroArch the perfect emulation solution for old game consoles. What's more interesting about RetroArch is that it is entirely cross-platform, allowing seamless performance across all major systems.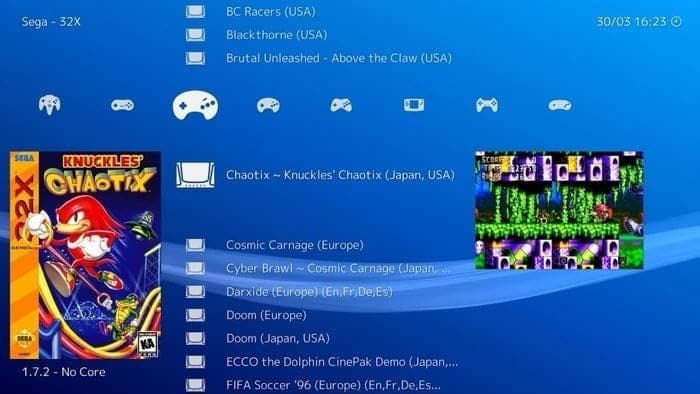 Features of RetroArch
Users can load a wide range of classic game consoles as "cores" and emulate games for them very quickly in everyday Linux.
RetroArch comes with in-built support for a diverse set of architectures, including the Raspberry Pi board and Odroid micro-computing devices.
It allows Netplay, which lets users play classic console games with their friends over the internet.
RetroArch comes with a GNU GPL license that makes it extremely customizable.
4. SameBoy
---
SameBoy is an awe-inspiring console emulator for the classic Nintendo handheld Game Boy and Game Boy Color. It is written using C and aims to be extremely portable across devices. The emulator itself is lightweight and supports almost every garden-variety ROM you find on the web. What we liked the most about SameBoy is its simple yet effective text-based debugger that allows users to get around common problems with game files pretty quickly.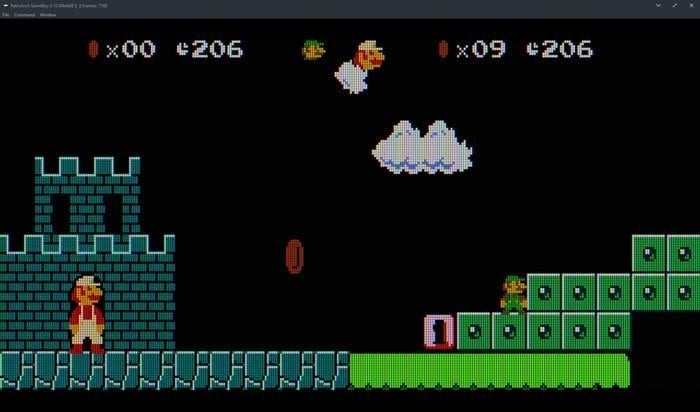 Features of SameBoy
Users can choose from either Game Boy(DMG) or Game Boy Color(CGB) for emulation despite the ROMs.
SameBoy is very accurate and utilizes modern techs like Retina/High DPI display supports.
This game emulator console allows users to save game states and optional frame blending using OpenGL for advanced graphics.
The permissive MIT License of SameBoy is attractive to open-source devs who want to develop robust, more modern Nintendo handheld emulators.
5. Genesis Plus GX
---
The Genesis Plus GX is a powerful multi-system emulator for the classic Sega 8/16 bit home consoles. The developers initially built it for the Nintendo GameCube and Nintendo Wii systems but later ascended support for the popular Sega consoles. Genesis Plus GX takes pride in its hundred percent accurate emulation of the Sega Mega Drive, Mega-CD, Master System, Game Gear, and SG-1000. It's a must-try if you're a Sega fan.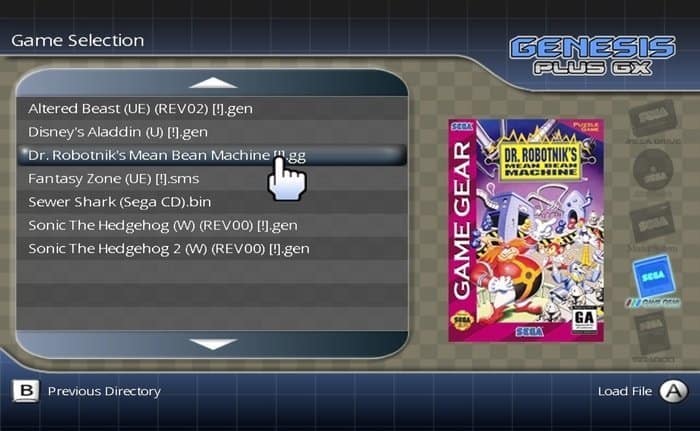 Features of Genesis Plus GX
Genesis Plus GX offers the best emulation among traditional sega consoles.
Users can enjoy flexible interfaces with extremely high navigational speeds using robust file directories.
Genesis Plus GX comes with built-in support for an SD card, USB drive, DVD, and an extended screen mode.
It allows users to use their USB mouses to play classic games on their Linux system.
6. higan
---
One of the most powerful and diverse Nintendo consoles we tested for this guide is higan. It is an extremely robust multi-system emulation solution that allows Linux users to play classic games from different consoles. Some of higan's console choices include the NES, SNES, Game Boy variants, Sega Master System, Sega Game Gear, Sega Mega Drive, and many more. People who want a single emulator for playing a diverse selection of games would prefer higan over anything else.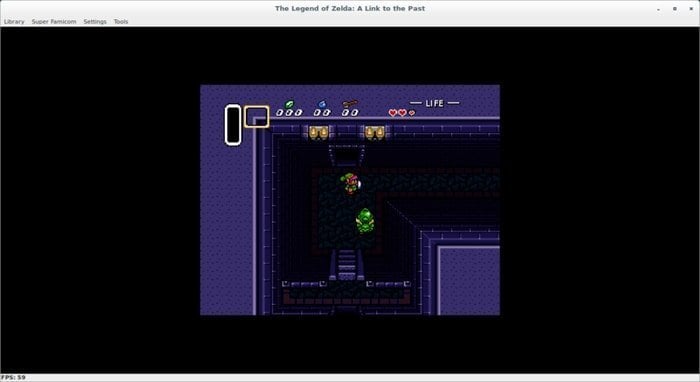 Features of higan
This modern-day emulator supports multi-threaded PPU renderers, which take advantage of the multi-core CPUs present in modern Linux machines.
It has built-in support for an extensive list of custom chips alongside DSPs OBC1, SA1, SDD1, SPC7110, SRTC, ST010, and SuperFX.
Users can upscale their game graphics using unique video filters and load ROMs directly.
It allows automatic configuration of inputs and delivers cycle-accurate emulation.
Download higan
7. PCSX2
---
The PCSX2 is a full-fledged Linux emulator for the Sony console PlayStation 2. It has highly optimized dynamic translators for the PlayStation 2's MIPS and VU chips and significantly increases performance by utilizing multi-core CPUs. Built on top of PCSX, its predecessor, PCSX2, also follows a plugin-based architecture that separates most non-game functions, such as graphics, controls, DVD drive, USB, and sound, from the core emulator.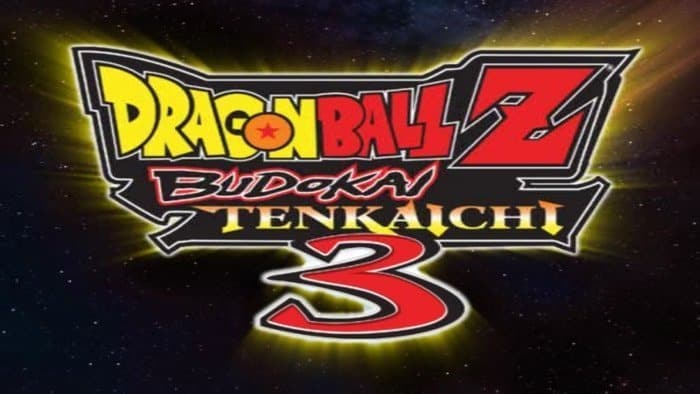 Features of PCSX2
The multi-core support of PCSX2 allows this emulator to deliver outstanding emulation speed compared to other PS2 emulators.
PCSX2 enables users to save their game states as snapshots and reload them later for continued gameplay.
This PS2 emulator has pre-built support for many gamepads, including the DualShock 2.
The powerful patch system of PCSX2 makes cheating codes much more manageable and can be used to get around many broken games.
Download PCSX2
8. MAME
---
MAME is a highly portable, multi-system console emulator for Linux, allowing many old retro consoles to be emulated nearly perfectly. It is an open-source project that has been inactive since its inception and adds support to new consoles and games almost every month. MAME is written using generic C/C++ derivatives and achieves a fairly impressive emulation speed compared to most retro game consoles.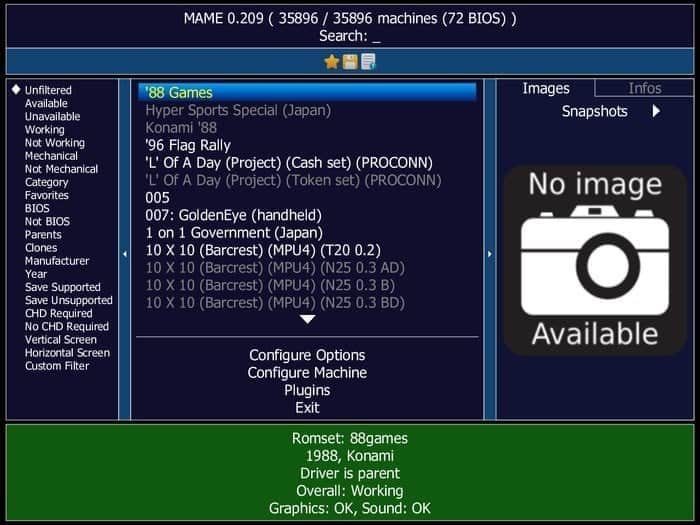 Features of MAME
MAME supports a wide range of retro consoles, including home consoles and handhelds like PlayStation Vita and Nintendo DS.
It utilizes multi-threading for dividing tasks across several cores in multi-core systems and accelerates 3D emulation much faster.
MAME leverages 3d hardware for compositing game artwork and scaling to the full available screen width.
Users can compile the MAME source code for many different Unix variants, including Linux and BSD.
9. Atari800
---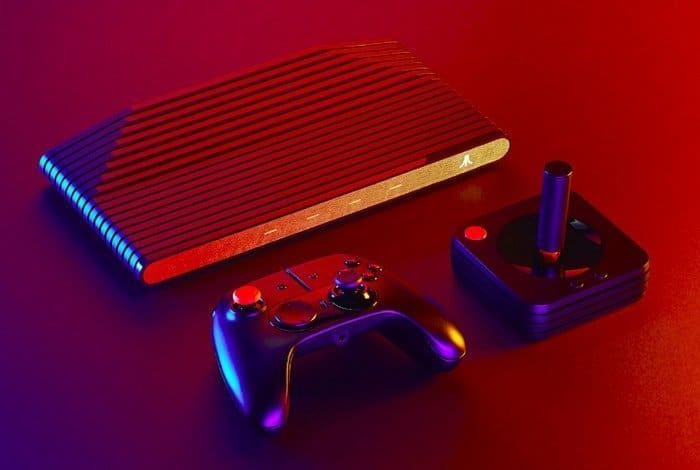 The Atari800 is a powerful Atari console emulator developed for streamlining classic games available on various Atari platforms like the Atari 800, 800XL, 130XE, and 5200. The project started as early as 1995 and aimed to be a portable and easily distributable emulator for old Atari systems. If you're an Atari fanboy looking for simple yet effective emulators to let you enjoy your favorite games seamlessly, try the Atari800.
Features of Atari800
Atari800 can be configured in several ways, including Curses, X Window + Optional XVIEW, CBM Amiga, Sega Dreamcast, JVM, and many more.
It comes with 130XE compatible memory expansions and supports cycle-exact 6502 emulation, NMI interrupts, ANTIC, and GTIA emulation.
Users can load their old Atari executable files and BASIC programs directly into this game emulator console.
It comes with out-of-the-box support for different cartridges, gamepads, paddles, Atari touch tablets, Koala pads, light guns, and many more features.
10. Nestopia UE
---
Nestopia UE(Undead Edition) is a powerful NES/Famicom emulator for Linux, enabling users to play classic Nintendo games on modern home computers effortlessly. The project sits on top of the original Nestopia source code and enhances functionality for an increased gaming experience. This open-source NES emulator is suitable for those looking for a simple, lightweight yet effective emulation solution to play their favorite NES games.
Features of Nestopia UE
Nestopia UE comes with in-built support for a wide range of ROM files, including .nes, .unf, .unif, and XML formats.
It allows users to save current game states, record movies, and rewind the gameplay with its friendly, intuitive GUI.
The cheat manager of Nestopia UE is simply great and features flexible import/export capability alongside multiline cheats.
Users can map more than nine joysticks and choose to play both Vs. and Playchoice 10 games.
11. mGBA
---
The Game Boy Advance(GBA) was the successor of the famous Game Boy Color and one of the best-selling Nintendo handheld devices. The 32-bit system allowed users to play games much more smoothly than many of its competitors and proved to be a major success in terms of worldwide revenue. mGBA is a modern-day emulator that allows people to conveniently enjoy those classic Game Boy Advance titles on modern PCs.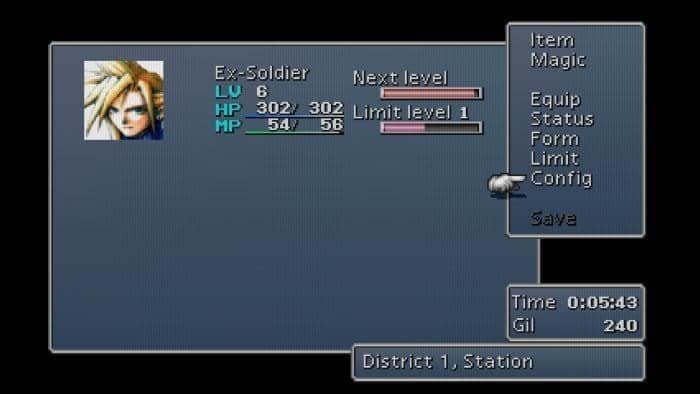 Features of mGBA
mGBA is fast enough to run on older hardware yet leaves no stone unturned regarding portability.
The built-in BIOS implementation of mGBA is quite effective and allows users to load external BIOS files very easily.
It has nine slots for saving current states and allows cheat codes alongside Video and GIF recordings.
mGBA supports rewind, screenshot, remappable controls, frameskip, Game Boy Camera, and Game Boy Printer.
12. PPSSPP
---
PPSSPP is a fast, flexible, and extremely portable emulator for PSP(PlayStation Portable), the popular handheld Sony console. It is written using C++ and thus offers breakneck emulation speeds. PPSSPP takes pride in its ability to run PSP games fully high-definition and works out of the box on all major systems, including Linux, Mac, Windows, iOS, Android, and such. The source is released for the public and encourages personalized modification.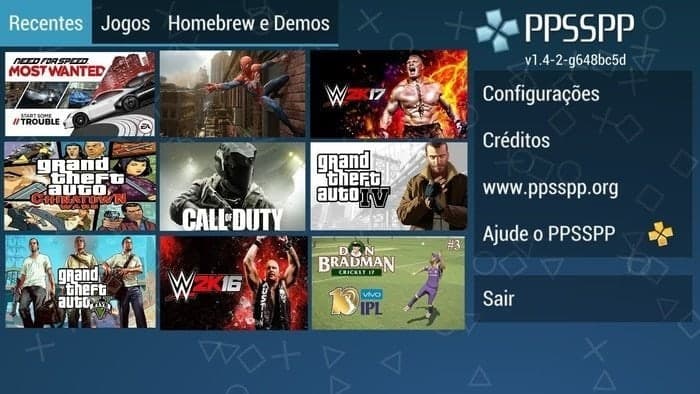 Features of PPSSPP
Users can use and customize on-screen touch controls for playing PSP games alongside traditional controllers or keyboards.
PPSSPP allows users to utilize anisotropic filtering and texture scaling for a much better graphical experience.
The backend can leverage multi-threaded OpenGL to accelerate the gameplay to a new dimension.
PPSSPP has default support for Vulkan, RetroArch, Discord, Image capturing features, and many more.
13. Snes9x
---
Snes9x is one of the best SNES emulators for Linux systems with a ton-load of robust, modern-day features that makes playing old classic games fun again. It is a cross-platform emulator with native applications for Linux, Windows, AmigaOS 4, macOS, MorphOS, Xbox, PSP, PS3, GameCube, Wii, iOS, and Android. The software is maintained pretty well, and frequent updates take place with support for newer games every year.
Features of Snes9x
Snes9x is written in C++ and offers an incredible emulation speed matched by only a few SNES emulators.
It supports almost every working SNES ROM file and provides a powerful debugger to distinguish stack problems.
Snes9x comes with out-of-the-box support for Cg shaders and an improved gaming experience using MSU-1 enhanced chip.
It supports standard game audio and multiple controllers for playing against friends.
14. Citra
---
Citra is one of the best retro game consoles for emulating Nintendo 3DS games. This cross-platform Nintendo handheld emulator is written using C++ and requires OpenGL version 3.3 or onwards to run the games. Citra is known for running almost every homebrew game alongside many commercial titles. The development team does a very job maintaining the project and rolls out newer updates with additional game support and bug fixes frequently.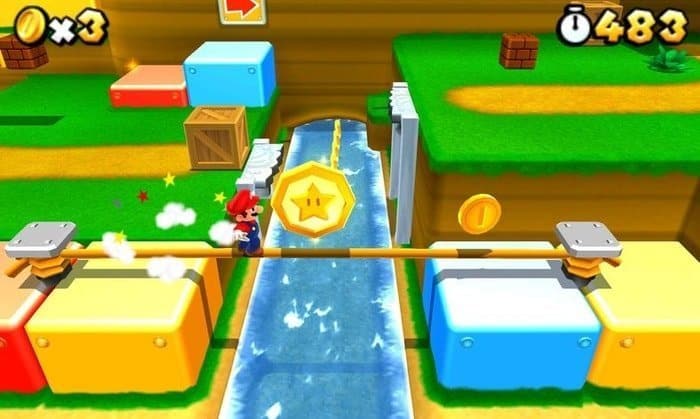 Features of Citra
Citra is exceptionally portable and runs across every major operating system, such as Linux, Windows, and macOS.
The game audio emulated by this 3DS emulator is incredibly accurate due to its robust cubeb audio backend implementation.
Users can script Citra for reverse engineering 3DS games, accelerating framerates, memory manipulation, and many more.
Citra comes with in-built support for features like encrypted games, controller hotplugging, stereoscopic 3D, and shadow mapping.
15. Stella
---
Stella is a powerful, multi-platform emulator for the classic Atari 2600 video computer system. It is written using C++, which makes it extremely fast and portable. It supports high-quality game emulation using advanced technologies like TIA emulation and perfectly interfaces with a diverse set of peripheral devices. If you're an Atari lover wanting to try your hands again on those classic video games, Stella is a decent choice for you.
Features of Stella
Stella achieves extremely high emulation speed using very optimized C++ code and cycle-exact TIA core.
Using your computer's keyboard and mouse, it can emulate the Atari 2600 joysticks, keyboards, paddles, and the CBS BoosterGrip Controller.
Stella comes with in-built support for all known bank switching schemes, EEPROM emulation for AtariVox, and a built-in ROM database alongside many others.
This Atari emulator for Linux packs a robust debugger, allowing users to play with game data much more effectively.
16. Mupen64Plus
---
Mupen64Plus is a rock-solid emulator for the early Nintendo 64 consoles. It is arguably one of the best N64 emulators that run hassle-free in everyday Linux PCs. The emulation accuracy of Mupen64Plus is simply amazing, and it also ensures users can run an extensive list of ROMs. If you're an N64 enthusiast who'd love to try his hands again on those classic Nintendo titles, Mupen64Plus is an excellent choice for you.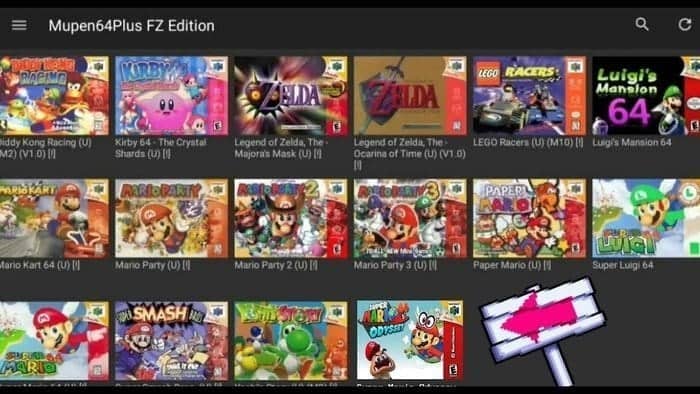 Features of Mupen64Plus
It comes with dynamic recompilers for both the x86 and amd64 platforms, which aid in increased performance and faster bug fixes.
Mupen64Plus offers two powerful OpenGL video plugins which help play older games in a Hi-resolution texture.
It has built-in support for LIRC infrared remote control, Rumble Pak, Cheat codes, and speed adjustment.
This cross-platform game emulator console allows users to use several Linux frontends, including RiceVideoLinux and M64Py.
17. DeSmuME
---
DeSmuME is a modern-day Linux emulator for Nintendo DS handheld devices. The DS family is arguably among the best classic game consoles for many, and DeSmuME is here to let you live those glory days again. Although the software is entirely cross-platform, there's no official installation file for Linux. However, don't let this turn your back, as you can easily compile the software using the publicly available source code.
Features of DeSmuME
DeSmuME is a simple, lightweight, and robust yet effective choice for emulating your favorite Nintendo DS titles.
It comes in three different flavors, namely the desmume-cli, desmume-gtk, and desmume-gtk-glade.
DeSmuME supports 3D emulation, .duc files, FPS limiter, Sprite rotation, and scaling.
The software comes under the GNU GPL license and is entirely customizable.
18. VBA-M
---
The VBA-M project collects several forks of the original Visual Boy Advance, a free emulator for the Game Boy, Game Boy Color, and Game Boy Advance consoles. It can also emulate games for the Super Game Boy and Super Game Boy 2.
The Windows version of the project utilized DirectX, while Linux users used a version built on top of SDL, an independent and free graphics library. VBA-M combined several of these projects and delivered a standalone console emulator for these Nintendo handhelds.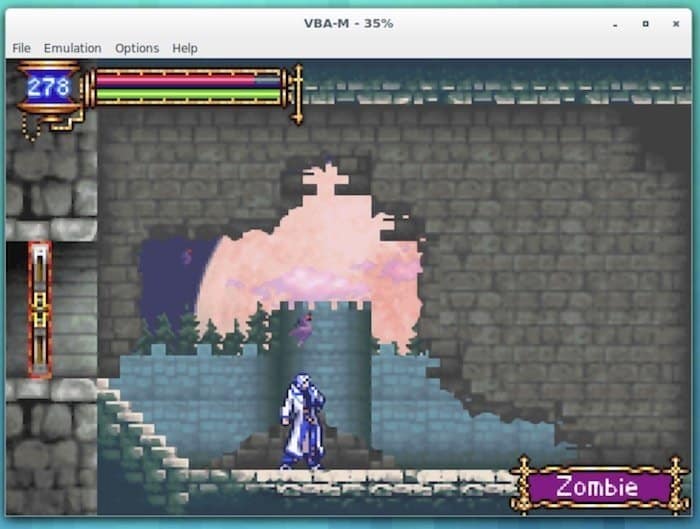 Features of VBA-M
It has built-in support for virtually every Nintendo Game Boy console, including Super Game Boy and Super Game Boy Advance.
VBA-M allows users to use cheat codes for their games by utilizing the Gameshark system, which offers a pre-built cheat code menu.
The original Visual Boy Advance was very lightweight at around 1.9 MB, and the VBA-M is no different.
It supports most Game Boy ROMs out of the box and requires minimal tuning.
19. bsnes
---
bsnes is an extremely powerful and modern-day Linux emulator for the Nintendo SNES consoles. It is by the same author who developed higan and also utilizes the higan core. bsnes is, without any doubt, one of the best SNES emulators for Linux users simply because of its number of features. The software is also extremely accurate and ensures you don't miss a single thing when playing those classic retro titles.
Features of bsnes
bsnes can emulate the SNES title very accurately and is extremely compatible with most frontends.
It achieves exceptional performance by utilizing cycle-accurate emulation, multi-threaded PPU renderers, and highly optimized codes,
The software allows users to load ROMs directly and provides a robust cheat editor and state finder.
It features an extensive set of video filters, including Pixellate2x, Scale2x, 2xSaI, Super Eagle, LQ2x, HQ2x, and NTSC.
Download bsnes
20. AdvanceMAME
---
AdvanceMAME is a capable multi-system game emulator console based on the MAME and MESS emulators. It aims at providing advanced video support for TVs, Arcade Monitors, and Fixed Frequencies Monitors alongside Linux PCs. What makes AdvanceMAME stand out from most other retro game consoles is that it provides users with the maximum customization capabilities. You can program the video board directly to get that perfect video mode, size, or frequency.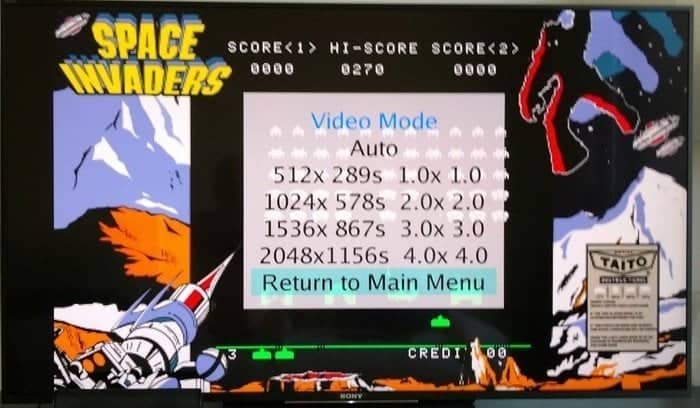 Features of AdvanceMAME
AdvanceMAME can create perfect video modes with appropriate sizes and clocks and supports a wide range of video boards.
It allows users to play vertical games like Pac-Man on horizontal arcade monitors and create Retro Arcade Machines.
AdvanceMAME comes with in-built support for Symmetric Multi-Processing (SMP) support and allows video mode switching at runtime.
The software can be customized easily and used for driving external hardware devices like LCDs using scripts.
21. Yabause
---
The Sega Saturn was a highly successful 32-bit console developed by Sega. It was a major success among fifth-generation video game consoles and still enjoys a large fanbase around the globe. Yabause is a simple yet lightweight Linux emulator for this console system and offers some quirky features for Sega lovers. Although not a full-fledged Sega console, Yabause will attract those looking for a resource-friendly solution to Sega Saturn emulation.
Features of Yabause
Yabause is written using C++ and utilizes the OpenGL library for graphics rendering.
It supports a substantial list of games and allows multiple region emulation.
Yabause offers a robust cheat system and allows Netplay over LAN or the internet.
This cross-platform Sega emulator supports the Saturn mouse and 3D control pad alongside mdf/mds dumps.
22. DGen/SDL
---
DGen/SDL is a modern and capable Linux emulator for Sega mega drive or Genesis console systems and offers an outstanding feature list that makes it worth a try. The software utilizes the Simple DirectMedia Layer (SDL) library to create a virtual environment that can emulate old Sega games with reasonable accuracy and speed. It runs under most Linux and BSD distributions without trouble and can be easily modified without explicit permission.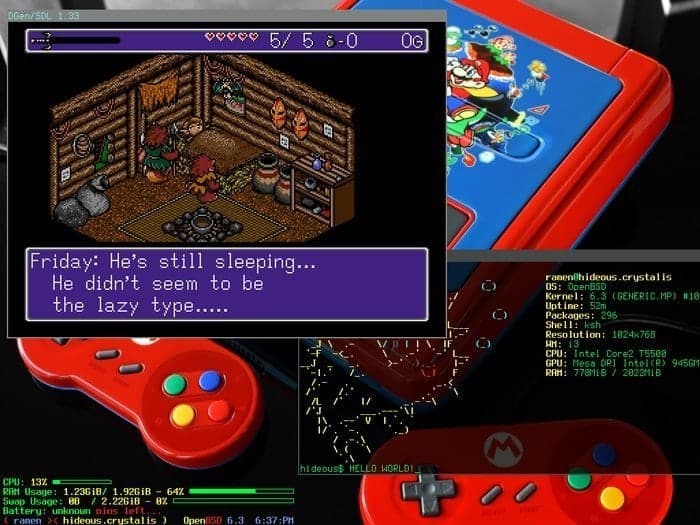 Features of DGen/SDL
It accurately emulates Sega Mega Drive games and supports OpenGL textured video output.
Users can quickly examine game dumps using the in-built, simple-to-use yet effective debuggers(M68K/Z80).
DGen/SDL has default support for compressed ROMs, joystick support, Hex codes, and VGM dumping.
It provides perfect quality audio emulation and can output 16‐bit, 8000 to 48000Hz sound.
23. Mednafen
---
Mednafen is a useful multi-system game emulator console that can emulate a number of old consoles, including the Game Boy Color, Game Boy Advance, Atari Lynx, NES, SNES, and Sega Game Gear. It allows users to save game progress and load them for later play. The software also allows real-time game rewinding, a fancy feature that makes classic games much more fun than earlier. Additionally, users can take snapshots as PNG files and share them anywhere.
Features of Mednafen
Mednafen is packed with double-buffered video emulation with added support for multi-threaded video blitting for improved performance.
The real-time game rewinding feature of this Linux console emulator lets going back as long as 10 seconds.
The input configuration system is quite versatile and allows the remapping of the hotkeys alongside joystick support.
Mednafen can load games directly from compressed ROM files and allows state saving.
24. RPCS3
---
The RPCS3 is an extremely lightweight and easy-to-use Linux emulator for the popular Sony console PlayStation 3. It is an experimental project that has gained massive momentum since its inception. RPCS3 is written using a combination of C++ and Assembly and does incredibly well with performance metrics. It utilizes OpenGL, Vulkan, and DirectX 12 as its back-end and has binaries for Windows and Linux.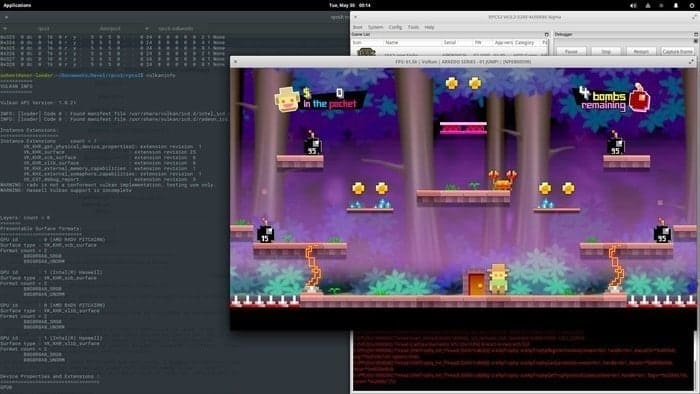 Features of RPCS3
RPCS3 is exceptionally lightweight; the Linux version weighs only 43 MB.
The native user interface packed with the emulator is resource-friendly and easy to use for people with less computing skills.
It has built-in support for up to 10K resolution scaling and up to 16X anisotropic filtering.
Up to seven players can play games at the same time through local network connections.
The official website displays 3044 games already compatible with the multi-system emulator.
25. ZSNES
---
ZSNES is a simple yet efficient Linux emulator for the popular Super Nintendo (SNES) game console. It allows users to enjoy old SNES games effortlessly in everyday Linux PCs and enables modern-day features like network play and gameplay recordings. Known for its first-ever successful implementation of the HQ2X interpolation algorithm, ZSNES lives up to the hype and provides a pretty well-to-do emulator for SNES fanboys.
Features of ZSNES
ZSNES runs very fast, even in lower hardware, and the video output can be tweaked further using specialized graphics filters.
The software is written using the Intel x86 assembly language and is thus very portable and efficient.
ZSNES supports seven modes: SuperFX, smoothing, and dynamic image scaling alongside several sound formats.
It has built-in support for various cheat systems, including Game Genie, Pro Action Replay, and GoldFinger.
26. Reicast
---
Reicast is a Linux emulator for the sixth-generation video game console Sega Dreamcast. A significant portion of the software's codebase is derived from the nullDC codebase and plays games on the x86, x64, and aarch64-based platforms. If you're looking for a hassle-free yet useful emulator for playing your favorite Dreamcast games, Reicast might prove to be a viable solution for your venture.
Features of Reicast
It allows users to play many popular Sega Dreamcast titles, including Shenmue, Jet Set Radio, and Space Channel 5.
Reicast supports several Dreamcast dump formats, including gdi, cdi, and chd (compressed images).
This free Linux Dreamcast emulator has default support for multipass rendering, fogging support, and tile clipping support.
Reicast can display VMU screens directly when playing, offering improved YUV texture quality.
27. Kega Fusion
---
Kega Fusion is a standalone multi-system emulator which can emulate many of Sega's classic game consoles, including the GameGear, Genesis (Mega Drive), Master System, Sega 32X, Sega Pico, SG-1000/3000, and the SF-7000. The software is based on Kega Lazarus, another multi-system emulator for Windows by the same developer. If you're a Sega fan and would like a single emulator for depicting different consoles by the company, Kega Fusion is a suitable choice.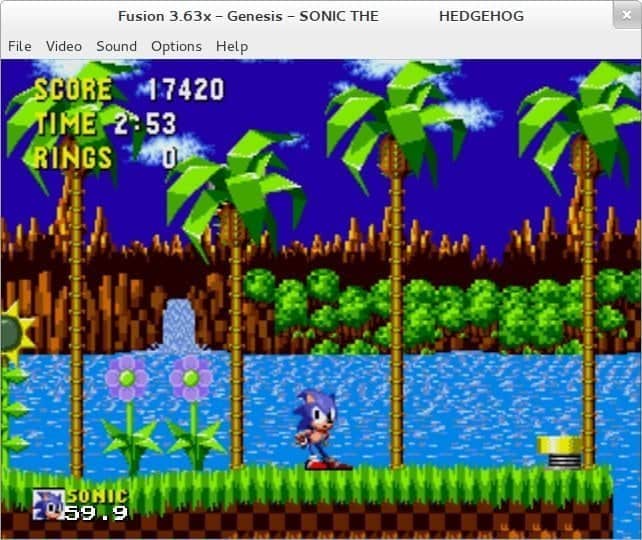 Features of Kega Fusion
Kega Fusion is among the best Linux emulators for playing classic Sega Mega Drive titles.
It is highly compatible with most Sega ROMs and can emulate the Sega Virtua Processor.
This retro game emulator console allows users to play multiple CD games and provides ten slots for saving states.
Kega Fusion comes with support for several Sega Mega Drive controllers, including 3/6 Button Pad, Sega Mouse, Sega Menacer, and Konami Justifier.
28. Xe
---
Xe is another multi-system emulator that can play many classic home and handheld console games. The quality of the gameplay is quite bad and pretty accurate. It is a simple yet useful game emulator console that supports many old game consoles, including Nintendo DS, NES, SNES, Game Boy, Game Boy Advance, Sega Mega Drive, Game Gear, Master System, SNK NeoGeo, and SNK NeoGeo Pocket.
Features of Xe
Xe runs on 32-bit and 64-bit Linux systems and weighs only around 1 MB.
It is one of the most lightweight retro game emulators for older Linux machines.
The software is available freely and can be customized or modified pretty easily.
29. Regen
---
Regen is a popular Linux emulator that emulates many early Sega consoles, especially the Sega Mega Drive, Sega Master System, GameGear, SG-1000, and SC-3000 systems. It aims at accuracy and delivers a blazing-fast emulation speed for your favorite games. If you are looking for a lightweight yet effective Linux game emulator console that doesn't compromise too much on features, Regen might be an option for you.
Features of Regen
Regen is highly compatible with most ROMs you will find on the internet and supports Netplay.
It can emulate the Sega Virtua Processor used for expanding the 3D capabilities of the Sega Mega Drive.
Regen allows support for hardware-accelerated video cards, VSync, DirectInput, and many other exciting features.
It also comes with multiple video plugins with added support for RPI plugin scalers and AVI recording.
Download Regen
30. Gens
---
Gens is a useful yet straightforward Linux game emulator console for Sega Mega Drive, MegaCD, and 32X systems. It offers a modest set of emulation features that can fulfill the requirements of hobbyists quite well. The software is also very lightweight and resource-friendly. So, if you're running an older Linux machine with low hardware configuration, Gens might serve you pretty well.
Features of Gens
This retro game console emulator sports a mesmerizing GTK+2 interface which looks quite sleek.
Gens comes with pre-built support for OpenGL, joysticks, Game Genie cheat system, and Netplay.
It allows users to save game states as they like and later play them anywhere, anytime.
Gens equips with numerous sound and video enhancement abilities like Vertical Synchronization and 2xSaI graphics filtering.
Ending Thoughts
---
Although the days of old consoles have passed, those fond memories still remain with us. Fortunately, there are a plethora of modern game emulator consoles that make it easy for Linux users to relive these classic titles. Our team has worked diligently on this guide in order to provide you with all the necessary information when making your decision – so why not give one or two a try and let us know what you think about them? We'd love to hear from you!
FAQ: Best Game Emulator Consoles
---
Q. What are the main features of game emulator consoles?
A. Game emulator consoles are designed to replicate the look and feel of classic gaming platforms from the past, allowing you to play retro games in their original form as if they were being played on an original console.
The main features include compatibility with a wide range of games, support for multiple gaming controllers, and compatibility with modern hardware.
Additionally, they often include functions such as: save states, rewinds, turbo speed settings, and cheats. Some game emulator consoles may also feature enhanced graphics to make games look and play better.
Finally, many of these consoles also include built-in Wi-Fi features, allowing you to play multiplayer games with friends or access online gaming services.
Q. Are game emulator consoles difficult to set up?
A. Generally speaking, setting up a game emulator console is fairly straightforward and does not require much technical expertise. Once the unit is powered on and connected to your TV, load the game of your choice and start playing.
Depending on the particular console you have chosen, additional setup may be required; however, most emulator consoles come with detailed instructions that make installation and configuration a breeze. Additionally, there are many online resources available from both official sites as well as knowledgeable fans that can provide assistance if needed.
Q. What type of games can I play using game emulator consoles?
A. Game emulator consoles are typically designed to support a wide range of classic gaming platforms, from Nintendo's original 8-bit systems to more modern 16 and 32-bit consoles such as Sega Genesis, SNES, and Playstations 1 & 2.
Depending on the particular console, you may even be able to find and play some of the most popular arcade games from the 80s and 90s. While some consoles only support a limited number of titles, many emulator consoles feature a library of thousands of games available for download.
Q. Are game emulator consoles legal?
A. In most cases, the answer is yes; however, as with any software or game emulation, you should always check your local laws and regulations to ensure that your actions are legal. Additionally, many emulator consoles allow users to download emulated games from online sources, which may be copyrighted.
While downloading these titles doesn't typically violate copyright laws, it is important to check the legality of the source before doing so. Finally, many emulators and game downloads are free, but if you're unsure about a particular title or source, it's best to err on the side of caution.
Q. Where can I find more information about game emulator consoles?
A. There are plenty of online resources available on the web dedicated to game emulation and its many applications. Additionally, there are a number of forums and chat rooms where you can connect with other gamers who share your passion for retro gaming.
Finally, most manufacturers of emulator consoles also have official websites that provide detailed instructions, troubleshooting guides, and FAQs. These official sites are usually the best place to find out about the latest news and updates for your particular console.
Q. Is it possible to connect game emulator consoles to my home entertainment system?
A. Yes, most modern game emulator consoles come with standard HDMI ports that allow you to connect them directly to your TV or home theater system. This allows you to play games in stunning HD resolution and take advantage of features like surround sound for an immersive gaming experience.
Additionally, many devices also support additional external connections such as USB and Bluetooth, allowing you to further customize your gaming setup.
Q. Are game emulator consoles compatible with modern hardware?
A. Yes, most current-generation game emulator consoles are designed to work with modern hardware. As long as your device is compatible with the particular emulator console you are using, you should have no difficulty connecting and playing games.
Additionally, many consoles come with software updates that allow them to work with the latest systems, so be sure to check the manufacturer's website for any available updates or patches.