Shopping is always fun. When it is online shopping, some people feel more comfortable. In this case, you don't need to visit the shop and check the product for long. In a sense, online shopping is not time-consuming and easier, especially when the world is going through a pandemic situation. You can simply order something and pay for that. And lastly, you have to wait for it to come to your doorstep. Now, you must think about which apps you can trust, right? Well, here we are today with the best shopping apps for Android that you can trust to buy your favorite products.
Best Shopping Apps for Android
---
There is no doubt that online shopping is the easiest option for shopping nowadays. And apps are the most common media for online shopping besides websites. However, people's experience with online shopping is not always sweet.
Instead, some of them are very much irritated with the worst payment system, poor shipping process, unauthentic products, and so on. And so, we check almost all the facilities of online shopping, and here we get 10 apps for you. We tried to attach all the details of these apps to find the best one for you.
1. Amazon Shopping – Search, Find, Ship, and Save
---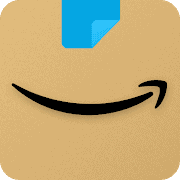 Amazon Shopping is, without a doubt, one of the best shopping apps for Android. It is a huge corporation providing goods nearly all over the world with its multinational bunches. Amazon is a highly dependable vendor from where you can buy anything that you need.
There are some helpful devices and amenities too that Amazon manufactures on their own. This app is highly accessible for all kinds of users, and your payment media will be kept secured. The app UI is smooth and offers a very comprehensive navigation panel.
Important Features
It includes a ton of products, and you can find them easily with its easy navigation system.

You can look out for your desired product by using category panels and advanced search options with filters.

It includes a barcode scanner which you can use to scan products and see if they are available in stock for order.

You can share product links on social platforms and through email and SMS.

Amazon offers regular deals and special offers on numerous events that you can avail of from the app.

It includes chat options within the app interface that you can use to contact the customer care service in real-time.
Pros: It offers updated notifications for your orders and shipments to your email, cell, and app panel. This app works flawlessly with Alexa for hand-free voice-based accessibility.
2. eBay: Discover great deals and sell items online
---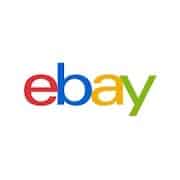 eBay is another great platform for shopping, and you can shop from your Android phone or tablet using its app. It works smoothly on almost all Android devices and does not require any flagship-grade hardware requirements. You can buy brand new products and used ones from here.
There are options to sell yours too with complete satisfaction. One of the best things about this app is its message option, where you can communicate with the sellers and buyers vice versa in real-time. You can also check out the user ratings and badges before buying anything from a shop.
Important Features
Your payments and transactions are secured with an industry-standard security system.

This app includes a built-in barcode scanner for quick product search and availability check.

You can use the advanced image search function by taking or using saved photos to search the eBay database.

All the products and services are well categorized with relevant lists to filter out with a few taps.

It includes a real-time tracking system that shows your orders and delivery status for your convenience.

You can sell your products fast with ease using advanced selling tools without any extra costs.
Pros: You will get lots of offers daily, and there are additional perks for app users. This app offers native support for Dark Mode, which also saves some juice from your Android device.
Cons: Some users faced delivery and order-related issues within the app interface.
3. Alibaba.com – Leading B2B Trade Marketplace
---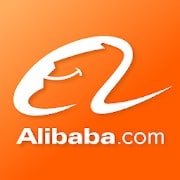 Let's check out the most popular Asian shopping app for your Android device, Alibaba.com. It's the leading B2B trade Marketplace where you will find anything and everything. You can either buy products for retail or wholesale for your business.
The categories of products are so vast here, and you will get almost everything at a discount price. Besides, this app suggests products based on your previous searching history. Aren't you excited? If not, check out the below features, and I am sure you will be impressed.
Important Features
Tons of discount items are available both at retail and wholesale prices.

You can purchase from anywhere, and it provides a very secure shipping process.

The app lets you track your shipping process, and you will learn when the product will arrive.

A very strong search engine will help you find whatever you want.

The payment method is very secure, and it returns all your penny if the delivery is failed or you return the product.

You can search products by name, brands and filter them by maximum and minimum price.
Pros: The review section will help you learn about the product before you buy it. There is no way for fake reviews as the review-providing option is only available when you buy it.
Cons: Fake sellers often sell unauthentic products. So, it is suggested not to buy products with no review.
4. Flipkart Online Shopping App
---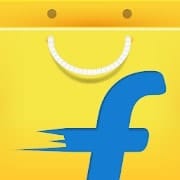 Effortless shopping from over 80 crore products is on the market inside Flipkart Online Shopping App. Electronic gadgets, fashion wear, accessories, Home & Furniture, Travel, and other appliances are all here straight at your fingertips. There is an Offer Zone where you can enjoy great deals. Deals of the day have amazing offers. You can book flight tickets straight from the app. To win exciting rewards, you can play games as well. On Flipkart Video, premium movies & shows are to watch.
Important Features
With the search tab, you can simply discover the exact products that you need.

You can sort out style, price range, color, brand, and pattern using filters for more precision.

In the wishlist, you can include several items within a tap.

Reviews and ratings of other customers help you to ensure quality.

Various payment options such as Flipkart Pay Later, Cash on Delivery, Cardless Credit, net banking, credit card, etc., are available.

You will receive notifications about customized offers and price drops here.
Pros: Each order status is described in detail. Moreover, you get to know about upcoming sale events and exclusive launches.
Cons: The search algorithm seems incongruous to some users.
5. Myntra Online Shopping App – Shop Fashion & more
---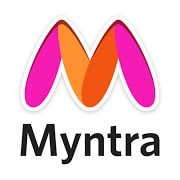 From clothes and accessories to home and lifestyle gadgets, you will find everything with Myntra Online Shopping App. It is one of the most popular shopping apps for your Android device, and you can use it for free. You can add products to your wishlist. Here you will access the sale events for discount offers. Different clothing brands for men, women, and kids are available in this app to pick from. Plus, You can follow brands and influencers of your choice to know about the latest trends.
Important Features
About 3,500 brands are presenting up to 7 lakh products in this app.

You can buy new products with the best offers and deals.

Gift services are provided when you wish to surprise your loved ones.

Track, return or exchange the items simply with the app.

Customized fashion feeds will indeed inspire you, and you will get entertainment news too.

Style icons and fashion experts will give you the best styling tips.
Pros: Your first purchase will get you free shipping and an extra discount. Additionally, the payment options are also safe and trusted.
Cons: There are no options to select all items and cancel the items.
6. Lazada – Online Shopping App
---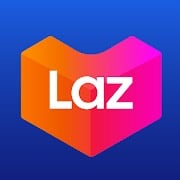 LazMart is offering its best products online through the Lazada app. If you are lucky enough, you can avail yourself of the Free Shipping facility here. Mega Offer helps you to save more. Famous brands such as Maybelline, Nestle, Nike, Ray-Ban, Unilever, P&G, and many are here in this app. You can get a full refund because of the simple returns policies. Seller vouchers let you enjoy the best prices. A variety of categories include groceries, electronics, digital, sports, health, beauty, etc.
Important Features
When you set your very first order in this app, you will get exclusive vouchers and coins.

More than 10000 brands offer their products that are guaranteed authenticity.

This app provides customized recommendations based on your previous purchases.

Multiple payment options available, and you can even pay from LazWallet.

There are live streams from LazLive and sellers every day.

Before buying, you can indeed check out the reviews, ratings from others.
Pros: In limited time slots, you can get Flash Sales. Initially, you can use the latest promo codes for more discounts.
Cons: You can not set the schedule to receive your parcel.
7. Club Factory
---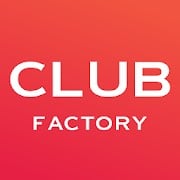 Now, you can buy products directly from the factory. Sounds interesting, right? Club Factory is the shop offering this opportunity where you can buy products at the wholesale price. Basically, it's a club where sellers from different places add their products for sale. And this marketplace gathers all the products in a row to display you the best deal ever. You can buy tableware, home decor items, electronics, and so on, not just clothing and fashion products.
Important Features
Once you install this app, it will learn about your choice and gender to recommend products that you may like.

You can keep your favorite items in the cart, and they will be listed there till they have been stocked.

This app provides free shipping and a bonus on your purchase over a particular amount of money.

You will eventually enjoy over 10 to 90% discount on almost all products.

24/7 Customer care will be there too. You can share all your problems to get an instant solution.

This app provides service in almost all the countries around the world. It also comes with a beautiful theme.
Pros: You will enjoy a very secure shipping and payment system. Eventually, you will get a refund for all the returned items.
Cons: This app has loading issues, but it won't bother you always.
8. SHEIN – Fashion Shopping Online
---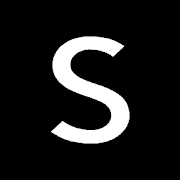 For the fashionistas out there, SHEIN has a lot of prices. And it is one of the popular shopping apps for Android. Although this app focuses on women's fashion, you can find products for men and kids as well. Here, you will get products at a discount of up to 80% every day at Flash Deal offers.
Plus, you have a free return option within a specific time limit. Your order and payment method are safe and risk-free, and so you don't need to worry about it at all. Additionally, you have a Bonus day portal added to the "Me" page too.
Important Features
Up to 20,000 styles, including cloth, accessories, shoes, and more.

There are promotional emails and alerts about great sale offers.

Live chat service lets you directly contact the owners, which are available anytime.

More than 1000 items are initially updated daily with new arrivals.

The app shows ratings and reviews of other customers and styling tips to inspire you.

You can indeed select Afterpay for 4 payments without any interest.
Pros: In the timeline, you can see your friends' latest activities. Also, you can pay via credit card or PayPal.
Cons: According to some users, sometimes the clothing measurements are not correct.
9. LimeRoad Online Shopping App for Women, Men, and Kids
---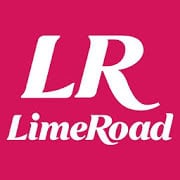 Thousands of exclusive discount deals are offered in LimeRoad Online Shopping App. You can select the items you like in the wishlist and keep them listed till you are ready to buy them. Your feed will update within minutes. Here, you can earn points if you add a contact, and you can use those points in the future for more offers in your purchases. Again, you can log into Live sessions to discover more from local designer stores. Each item is handpicked by the editors keeping the trends in mind.
Important Features
You can eventually browse and view price specifications, in-depth product descriptions, images, comprehensive size charts, etc.

Customer reviews and ratings help you to choose the best one.

The rich catalog has more than 6,00,000 curated products.

All the items are initially from over 10,000 popular brands on offer.

Quick deliveries are promised here, and there is a multitude of payment options.

Delivery updates and security is ensured with the trouble-free return policy.
Pros: New collections are updated frequently in this app. Besides, you will receive customized recommendations according to your taste and trend.
Cons: Sometimes, placing an order takes more time than expected.
10. Etsy: Buy Custom, Handmade and Unique Goods
---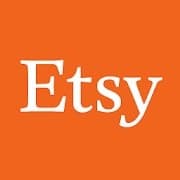 Millions of items are available right on your Android device at Etsy. And it is the final recommendation for today. A collection of handcrafted jewelry, customized furniture, supplies for your bath and kitchen, DIY kits, and more are here. In addition, you can get gifts for special occasions like anniversaries, birthdays, weddings, graduation and so on. Moreover, you can search for a specific item that you are looking for. Finally, you can check out the recently viewed items, exceptional editor's pick, etc. The app supports dark mode too.
Important Features
In this global marketplace, you can indeed browse items that are unique and customized.

Instantly you can chat with the shop owners, and mostly they will reply quickly.

If you like an item or shop, you can add it as a favorite so that you can find that later.

You will receive notifications whenever there is a new item or sale in your favorite shops.

Payment options are initially secure and include Google Pay at checkout.

The app will give you recommendations based on your preferences.
Pros: Your order is fully trackable, and you will get it when your order ships, as well as the details of the delivery time. Furthermore, you can browse in different languages such as German, Spanish, Italian, Japanese, etc.
Cons: The app sometimes has imposter sellers.
Our Recommendations
---
Before recommending an app, I want to remind you of an important fact. First, you have to check out if the app works in your place. If yes, then you can try it for sure. Amazon is a popular app and even brand, but not all countries around the world have its office and delivery option.
So, make sure that you are selecting the app that works in your place. Now, the question is, which one is the best of all these shopping apps for Android. No doubt that Amazon and Alibaba are the most popular apps for retails and wholesale shopping. And you can try them too.
Finally, Insights
---
I need to warn you about an essential fact before saying tata. Most of the online shopping apps are like a marketplace where sellers come to sell products. So, the main authority cannot ensure the 100% authenticity of the products. If the seller is not honest, you can have a bad experience.
So, you should check reviews and make sure that the return option is available. Otherwise, there is no issue with these apps. For today, it's time to go, and we'll wait for your response to share the name of the apps you are planning to try. So, thank you for staying with us this long.