Eyesight is one of the blessings of Almighty bestowed upon us. But in our everyday life, unknowingly, we do much damage to our eyes which leads to greater destruction in the future. In this era of science and technology, we spend a lot of time using phones and computers. This causes much strain to our eyes. It is very detrimental to the eyes. To get rid of this fatal problem, today we will discuss the best eye care software for Linux, which will be proved to you the most effective remedy for your eye-related troubles. Those who are Linux users and sit in front of the computer monitor have many possibilities of having eye problems for an extended period. Today's article is about them. Here we will discuss some amazing software of Linux which will be very much helpful for you.
Best Eye Care Software for Linux
---
Nowadays, most people glue down their eyes to the computer screen for so long that they face fatigue eye diseases. Now the solution is here! Though Linux is a completely different computing environment, millions of people use it for its various remarkable features. So, people get ready to be introduced to the best eye care software for Linux. The descriptions of the software are as follows:
1. F.lux
---
F.lux is one of the most famous Linux software accommodates with the computer's display according to the time pattern of the day. It makes the display warm at night and likes sunlight during the day.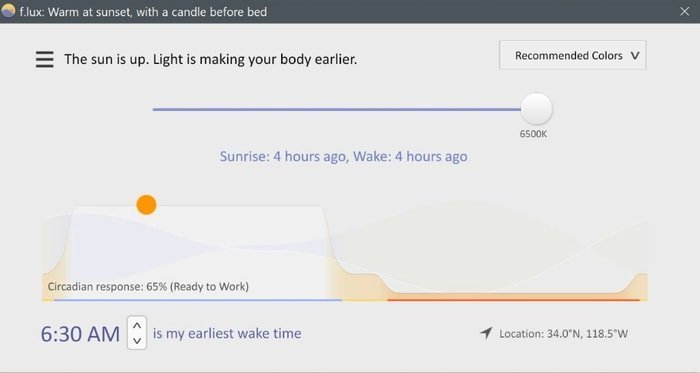 Noteworthy Features
• It is free software for Linux.
• You will feel very much comfortable to use.
• This software makes you sleep well and makes your computer looks better.
• F.lux works in consonance with the time of the day. When it is the night, it adjusts itself as reported by the time. In the same way, during the daytime, it makes the screen look like the sunlight again.
• All you have to do is tell Linux about what kind of environment or lighting you are in, and then you do not have to bother further. F.lux will do the rest.
Or else To install via apt:
sudo add-apt-repository ppa:nathan-renniewaldock/flux
sudo apt-get update
sudo apt-get install fluxgui
2. Redshift
---
Redshift is another most preferred software for Linux. It regulates the color of the screen by the time of the day. It helps the users to get used to the computer displays color temperature between day and night. This is one of the most productive eye care software of Linux. This software will help you in the long run.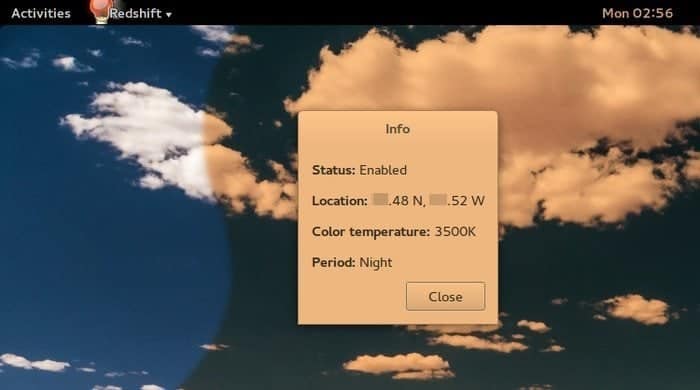 Noteworthy Features
• It helps to reduce insomnia.
• Takes good care of the eyes by balancing the color temperature between day and night.
• It comes with the room's lighting and keeps the color temperature 3000-4000k at night and 5500-6500k during the daytime.
3. Calise
---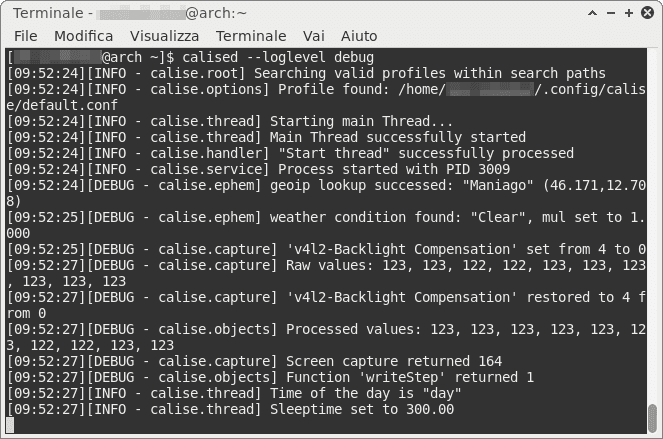 With the help of the webcam, calise perceives the lighting around the room and then adjusts the brightness of the screen accordingly. This will improve your watching competence a lot. It works in every Linux distribution. It works like a camera light sensor. Calise collects information from your environment based on time and weather and then modifies the computer screen according to it.
4. Redshift GUI
---
This is another version of redshift and works mostly like it though it has some different features. It provides customization options for the color of your screen. This software puts in a cooler temperature in the natural light and a warmer temperature at night. It is mostly similar to f.lux. This software is very much beneficial for your eyes. So, it is worth a try. I guarantee you that, by using this software you will not be disappointed.
5. Clight
---
Clight is incredibly popular among Linux users and is one of the best eye care software for Linux. It captures the surroundings by turning the webcam into a light sensor. Clight will provide you with different display temperatures based on sunrise and sunset. This software can apprehend and interpret the surroundings and works according to that.
6. Desktop Dimmer
---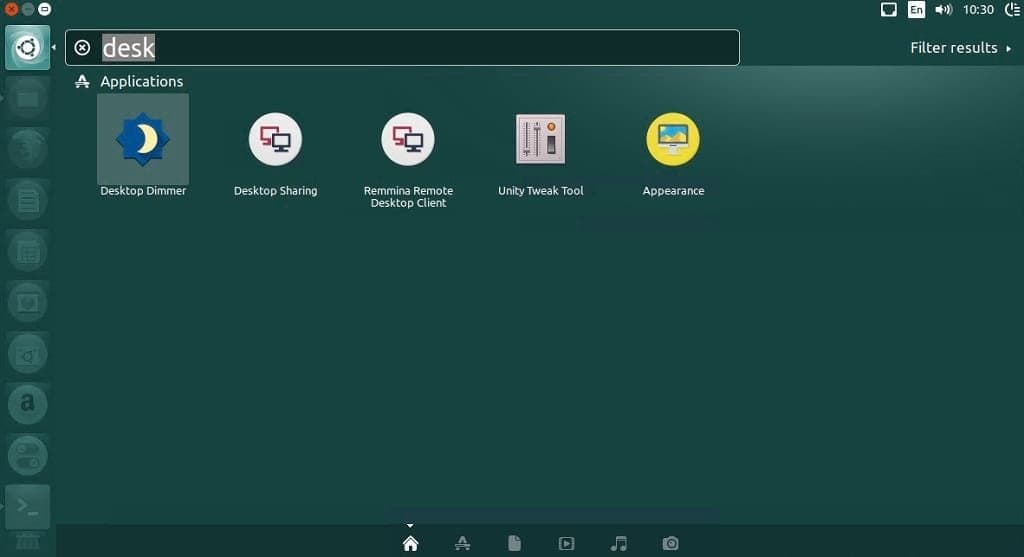 It is a straightforward application. This is one of the most remarkable and best eye care software for Linux. Desktop dimmer improves your sleep schedule. Desktop dimmer helps you to have a sound sleep. It helps dim the screen according to the demand of the environment and keeps your eyes safe and healthy. This is more compatible with a Linux pc at night. It has a minimal user interface, and it possesses a darker-than-dark desktop dimming feature.
7. Iris Mini
---
It is free, cross-platform software for Linux and an effective solution for eye strain. This is a minimalistic version of Iris. You just have to double-click it to enable it to work.
8. Iris
---
Iris is a free software of Linux which works for the betterment of your watching experience. You can decrease the emitting of blue light from your screen. It can control the radiance of your screen without a PWM flicker.
9. Safe Eyes
---
Safe Eyes is a very necessary application that rescues your eyes from having asthenopia or any other discomfort of eyes. This application reminds you to take a break while working on the computer after a certain interval. It is a free open source for Linux.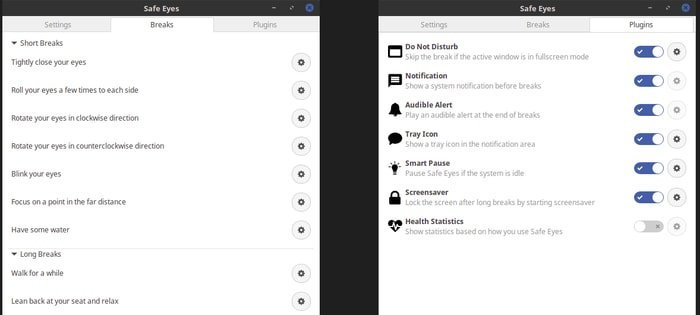 To install via apt:
sudo add-apt-repository ppa:slgobinath/safeeyes
sudo apt update
sudo apt install safeeyes
10. Blueshift
---
This software is made in the light of redshift, and it adjusts the color temperature of the screen according to the brightness of your surroundings. This software provides no safety features. It only changes the color curves of the screen.
Concluding Thoughts
---
In the final analysis, it can be said that to protect your precious eyes from any damage, you will need the above-mentioned best eye care software provided by Linux. Because nowadays, the use of computers has increased to a more significant extent, and for this, the protection of an eye is a burning question. So, use this software and get introduced with a happy computer using experience to keep eye strain diseases far from you.