Battery Drain and short battery life are the main drawbacks of modern mobile devices. There are many reasons why the Android mobile battery does not last long. Among them, notable reasons are the unnecessary apps running in the background and sucking the battery life, improper app optimization, malware, deceptive ads, battery hog tracking apps continuously running, etc. All those reasons mentioned above are the main culprit of battery drain and lower performance. But there is a way to deal with them. And it is just using the best battery saver apps for Android.
Best Battery Saver Apps For Android
---
I am sure you are here because you are facing problems with your phone battery. If it is about the shortage of battery life, some apps can surely help you. And that's why we are here just to share those apps.
Now, let me proceed with the countdown of the best battery-saver apps for Android. This list is made based on the Google PlayStore's popularity, highest download, top rating, and best reviews.
1. Green Battery

---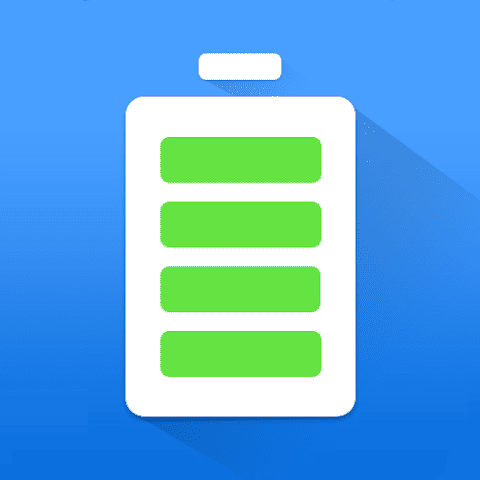 Wafer Co. brings an app that saves your smartphone's battery like a pro. This is Green Battery, and it's one of your must-try apps. It has a pretty straightforward interface that effortlessly makes it work. Also, this app comes with a unique but simple design to make the user comfortable while using the app.
There are a lot of advanced battery-saving features that you may not find in other apps. With this app, you can intelligibly personalize your battery health, percentage, level, and so on.
Important Features
This app shows how much remaining time your battery has in an uncomplicated way.

The advanced power saving feature allows you to force stop the background programs but not restart simply.

Green Battery also allows you to see the programs causing the battery's degradation and take preferred actions.

When the phone is charging, it will detect the whole charging process and set a subtle charging phase for a healthy battery.

This app also has a memory or RAM booster that cleans junk and cache files that are taking up space
2. Battery Booster Lite

---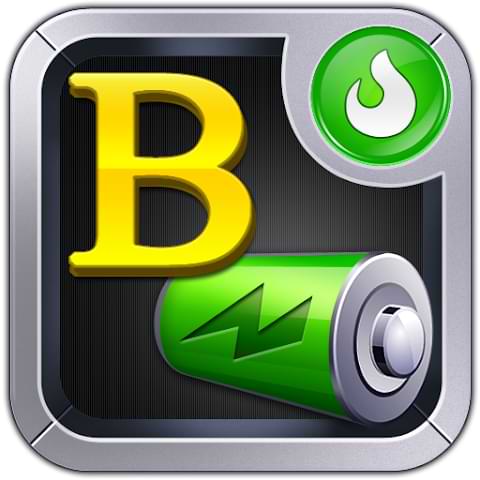 Battery Booster Lite is a top-notch battery life management and power-saving app for Android smartphones or tablets. This app provides every pinch of detail, from tracking how much battery life you have spent on a program to what are the programs that are reducing the lifespan of your battery. Besides, it has a lively design, a panel for quick networking, on-screen control, and an enhanced automatic battery Saving Mode.
Important Features
This app provides real-time information such as battery temperature, remaining battery percentage, and battery level.

There are 4 types of advanced battery-saving modes that track the system's behavior.

Also, it saves battery life under every possible condition, and you can use personalized battery-saving options.

It showcases graphs for battery temperature, level, and voltage interchange to let you track total battery usage better.

You can set Wi-Fi, Mobile Data, Bluetooth, GPS, and other essential widgets up on the lock screen through the app for quick access.
3. Battery Doctor

---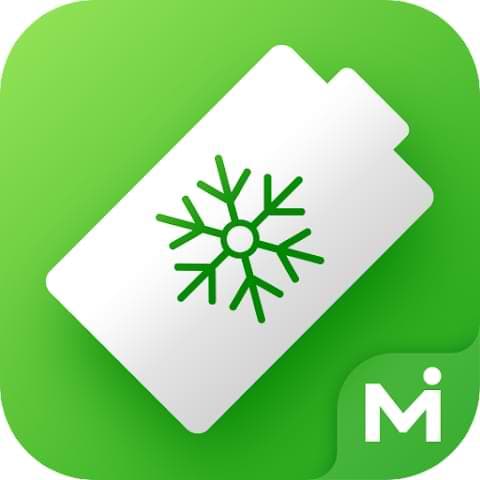 Battery Doctor is a free application for Android devices that optimizes the battery and RAM of the phone to the best possible. This app's CPU cooler allows the device to run at a faster rate than before and also charge at a much faster rate than its optimal function.
This app has a wide range of noticeable features that save space and clean junk files from your phone. Battery temperature, level, low battery warning, and other informative widgets are accessible through the app.
Important Features
It cleans all types of junk files and cache from the phone that are taking up lots of space.
The advanced battery-saving function allows the battery to perform at its full extent by using info like battery temperature, battery level, etc.
This app also has antivirus protection that alarms the user when it detects any type of malware that resides inside the phone.
The CPU cooler function of this app is also very effective in cooling down the phone's CPU with a single tap when the temperature is very high.
Besides, this app has a wide variety of languages for the user to use at ease.
4. Battery HD

---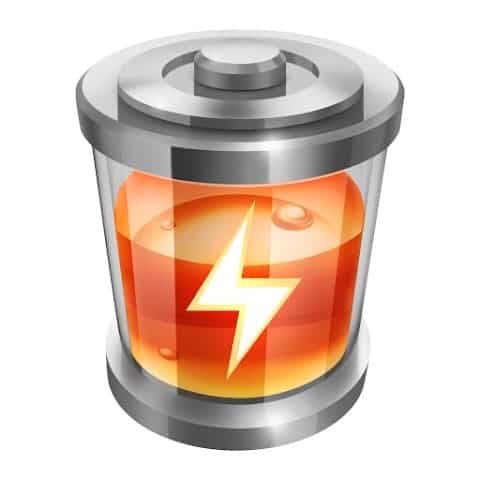 You can also try Battery HD, a free application designed exclusively to save the battery life of any Android smartphone. This application provides detailed statistics about the battery performance, percentage, health, and options to optimize the duration of the battery. This app also sends you notifications when your phone battery is fully charged. Let's see what's more it offers.
Important Features
This app allows you to gain additional time when it is turned on before charging the phone.

You can check the current battery life status and whether the battery needs any repairing or major changes.

This app will contain all the information about the battery's temperature, such as how much time the temperature has been above optimum.

It also gives knowledge about the voltage of the battery, whether it is low or high during the charging period or above/below the optimum limit.

You can see how efficiently your phone's battery is working as well.
5. Battery Saver
---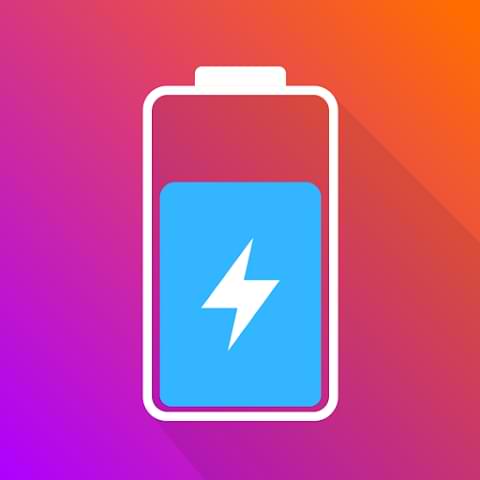 Battery Saver is a handy app that will increase the battery life and make it work more. This app initially offers one-tap optimization to extend smartphone battery life. Its power optimization extends the battery standby up to 50%. Moreover, its smart power-saving mode will let you monitors and analyzes the battery uses and background power consumption so that you can sort out which apps cause battery drain and take preventive actions.
Important Features
This app simply ensures ultimate battery protection.

It shows optimized details about screen time, including how much time the screen has been on during sleep mode.

Also, this app works with both fast charging and normal charging phones.

It comes with a very simple interface with a clean dashboard.
Eventually, it lets you check battery health, usage, and other personalized information.
6. Battery Guru

---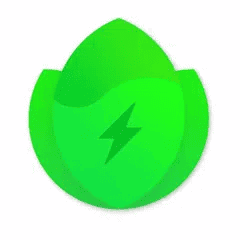 Battery Guru helps prolong your battery's health and lets you get the most out of your phone. It shows battery usage information and helps to suppress the apps that are consuming the most amount of battery life. You can monitor the charge and discharge rate with this app. Also, you can pick the best charger for your device that recommended by it. Additionally, it helps you combat the degradation of your battery.
Important Features
This app measures real battery health in percentage and estimates how long your battery will last.

Displays the remaining charging time so you know how long you should leave your device unattended.

It comes with a built-in temperature alarm when the battery gets too hot.

This app also shows Battery usage statistics of individual apps and suppresses them.

It offers you advanced tips to further your device's battery life, such as using dark mode and reducing animations.

You can also fine-tune your device's dose limits so your device doesn't stay unattended for too long and waste battery.
7. Super Charging – Battery Saver
---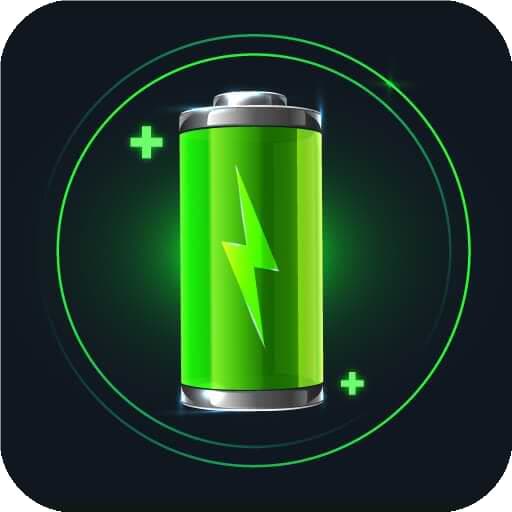 Super Charging is a high-class app designed exclusively to keep your phone's battery healthy. This app automatically kills all programs running in the background and degrades your battery life. Besides, this app has a simple interface for the user that helps you use it comfortably. Special features like one-tap mode and detecting battery status while charging are here too.
Important Features
A one-tap mode lets you turn on the app with just a tap.

It has a quick panel to provide easy access to options such as Wi-Fi, brightness, mobile data, torch, and so on.

When the phone's battery temperature is above optimum, the app automatically turns on its very own cooling mode.

During the charge period, the super-charging mode reduces the overall charging time and displays information about the battery temperature, voltage, etc.

This app also has a cleaner for junk and cache files and a booster for the memory/RAM of the phone.
8. Battery Doctor – Phone Faster and Cleaner

---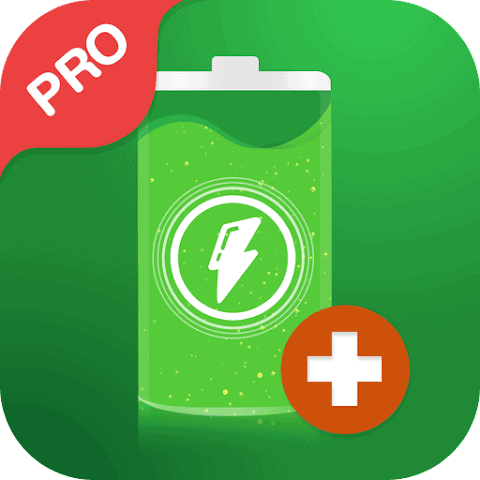 Tools for Mobile brought this a top-notch app to improve your device's battery life. Its main function is to boost the battery, allowing the user to gain an extended battery life and use it for a longer period.
Battery Doctor has a pretty simple interface yet unique functions to make the user feel more regal and comfortable. This app may require a few permissions like storage and network to convert your device into a full-fledged futuristic smartphone.
Important Features
With this app, you will get extended battery usage after your device has been optimized to its full extent.

Its battery cooling function cools the battery by deactivating the apps that cause build-up heat.

There is a junk cleaner that washes away unwanted junk and cache files from your device, which are consuming up lots of storage.

This app also has a notification blocker that blocks unwanted notifications and advertisements.

Besides, it also has an app manager to look over large APK files and install/uninstall programs with just a single effortless tap.
9. Naptime – the real battery saver

---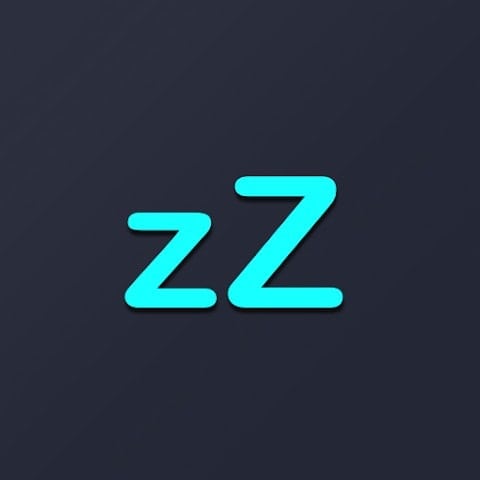 Naptime is a life savior of a battery in your deepest naps, just like the app's name. This app works by delegating the system's built-in power-saving functionality. The unwanted running background programs that are consuming up your device's battery life are shut down automatically by the app when the display of the device is off. By default function, it can take a while to doze it up. And, Naptime resourcefully speeds up that process.
Important Features
This app automatically disables mobile data, Wi-Fi, location, and other options, unnecessarily consuming your battery health.

You can set up a routine for the app based on your daily utilization and boost the power-saving function timelessly.

Only high-priority notifications will be delivered when it is on, and there will be no interruption while functioning.

Network access and wake locks are deferred when Naptime's doze is on.

You can also choose some apps to surpass the doze mode while the screen is off by personalizing in the app settings.
10. Greenify
---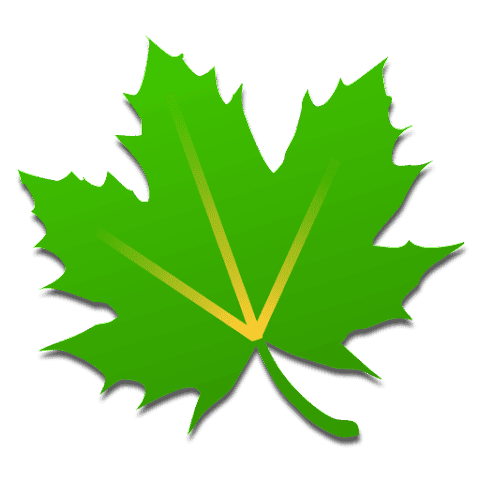 You no longer need to be tensed about the issue of battery drainage even after you install lots of apps. You can use Greenify, an app that boosts the battery health of devices from Android 6 and further. Greenify optimizes your devices' program list and sends them to 'hibernation' that you haven't used in a while. Indeed, it doesn't cut out any data or information stored inside the app but rather puts them to sleep that consumes your device's energy.
Important Features
This app helps you recognize apps draining the device's battery and puts them to sleep.

It can run in the background without any interruption when the programs are set to hibernate.

Greenify can indeed work in both rooted and non-rooted devices without any complications.

This app never uses personal data to gain access to the device.

Greenify also doesn't need any background running facility to commence hibernating procedure and doesn't consume any battery life to function!
11. 2 Battery – Battery Saver
---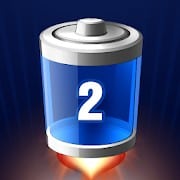 You can try 2 Battery. It is an essential app for any smartphone user. The app is designed to control some power consumption functions on the Android device. The app can manage the internet connection, especially detecting activity and inactivity.
It also supports a blacklist and whitelist. You can change the battery icon theme of this app anytime you want. It will provide you with the necessary notification, such as a fully charged or low battery. There is also a quick setting option to change any function. One thing you may feel boring about this app because sometimes it shows to add. 
Important Features
Options are available to turn off the screen automatically.

You can activate the battery-saving mode to get more battery life.

The app will show the charge percentage in the notification bar.

You will get detailed information about your battery.

It will control the Wi-Fi/4G/3G mode in the background.
12. Long Battery Life Demo
---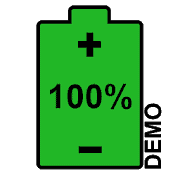 Get introduced to another supportive battery saver app for Android users. Long Battery Life Demo is here to support your battery with some intelligent functions. No more complexity in turning off or switching Wi-Fi or cellular data will kill your time from now on.
The app will provide a shortcut to the home screen to adjust it in a second. You will also get notifications about the charging condition. You can also see the charge on your notification bar. The power-saving mode is another great advantage of the app. So, the app is very much essential for getting a long-lasting battery life.
Important Features
You will get proper information about your current battery status, including an estimated time of how long it will work.

You can switch on the night mode and save power more frequently.

A very simple configuration system is there to reduce system complexity.

You can add a home screen widget to this app for better performance.

Get a notification about the battery level, and it will alert you to charge your phone.
13. Battery
---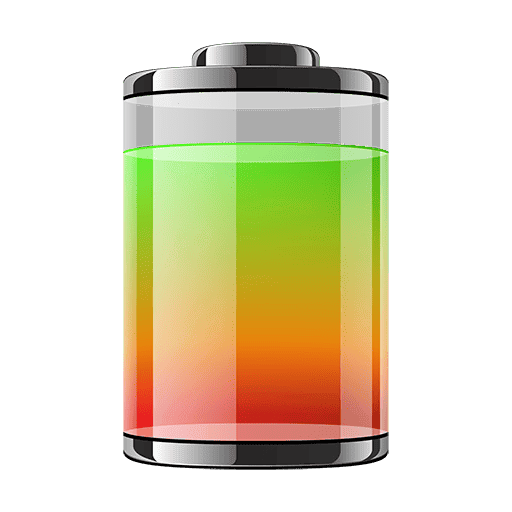 MacroPinch brings Battery for Android users to save up battery power for a long time. It is free to use and works on almost all the supported devices. The app interface is minimalistic and offers all the necessary features in a straightforward way.
This app provides all the necessary information and details about battery conditions. You will get real-time notifications about the battery on the notification panel. Check out more about this best battery saver app for Android.
Important Features
Improves battery performance and longevity using different power profiles.

Supports visibly stunning lock screen widgets with current battery information.

Shows power source accurately when in use, charging state, or on power bank support.

Provides near accurate battery temperature, voltage level, health, and much more.

Predicts possible battery life estimation according to remaining power level and source.
14. Battery saver
---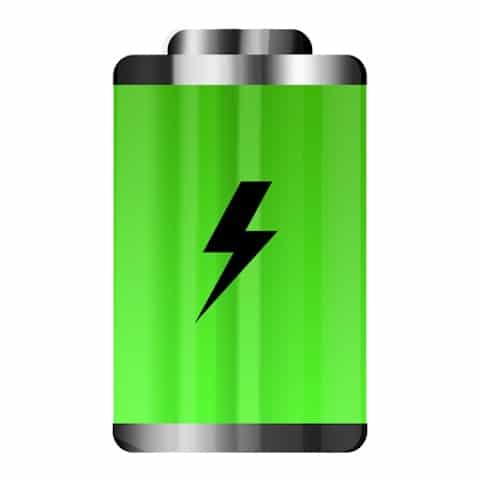 Battery saver by makersDev is a free battery saver app, just like its name. It has all the necessary features a battery saver tool requires. The app UI is simple yet beautiful. There are some occasional advertisements as it is free for everyone.
You can stop all the unnecessary apps running in the background using "battery saver" with just a few taps. Moreover, it helps significantly extend battery life; try using the app after going through the following section.
Important Features
Optimizes battery life for longer periods of time.

Includes CPU cooler facility to keep your device in optimal condition.

Offers industry-standard phone booster with cleaner facility.

Provides advanced battery alarm for saving your Android from overcharge state.

Shows battery information accurately and comes with a dedicated battery information panel providing all the technical data.
15. Battery Saver – Super Cleaner

---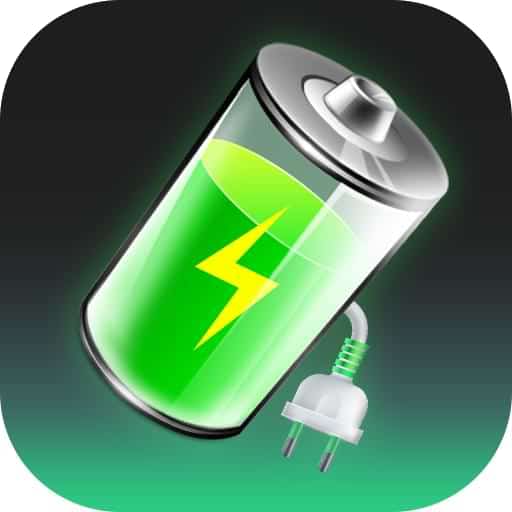 Power Doctor Team comes with one of Android's best battery saver apps, Battery Saver – Super Cleaner. It is with ads as it is free for everyone. This battery saver app offers a beautiful UI with powerful features.
With this app, you will also get a memory cleaning facility, so you don't need to look for a separate cleaner app. Moreover, it packs a strong app manager for managing all the apps running in the system. The following perks of this app with surely amaze you.
Important Features
Includes advanced battery-saving profiles and power modes.

Capable of cleaning junk files and memory residuals for quick system boost.

Offers customizable app managers where apps can be entitled with battery usage priority range.

Notifies when the phone is fully charged and also alerts when the battery requires immediate charging.

Provides detailed information about the phone, especially the battery condition, charge status, last charge details, etc.
16. Kaspersky Battery Life: Saver & Booster
---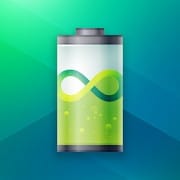 You can try a powerful battery-boosting app, Kaspersky Battery Life, to keep your phone battery full. This essential battery saver app for your Android device is well known for providing accurate information about your battery level. It can also calculate how long you can use your smartphone.
Whenever an app consumes more power, it shows a notification about it. It can control the background running applications. There is also a battery-saving mode, which extends the battery life.
Important Features
You will get a proper prediction about lasting battery time, and it shows that in an hour and minutes.

The app will provide you with the necessary information about the battery.

The boosting mode helps a lot to extend battery life.

It will give alerts about high battery-consuming applications.

This app also showcases the charge level in the notification bar and power level percentage.
17. Battery Saver & Charge Optimizer – Flip & Save
---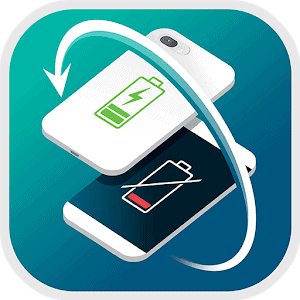 Battery Saver & Charge Optimizer is a popular battery saver app. This app has a flip saver option to turn the battery saving option. Also, it will represent the battery level and percentage to you. Before activating the saving mode, you will get information about the saving mode. The app provides notifications on low battery and full charge. It will also monitor every application and provide you with a report about its battery consumption. 
Important Features
It provides battery status such as change, low battery, needs repairing, etc.

This app can detect battery temperature too.

It will show you the battery voltage using it on your phone.

Get a proper time analysis of how long you can use your phone with that estimated battery life.

The app is designed with a very easy configuration.
18. Battery Saver – Bataria Energy Saver
---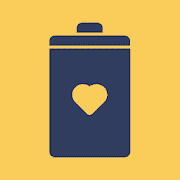 Mobile Health Care tools come with an important battery saver app. It is known as Battery Saver. You can start automatic battery-saving with just a single click. The power-saving mode maintains the activities of some applications and extends the battery life.
You can create a schedule for starting a power-saving mode. The app shows no ad. Another key feature of the app is battery boosting. The app will provide you notifications on several battery statuses. You will also get proper information about your battery whenever you want to know.
Important Features
The app has a one-click power-saving option.

You can boost your Mobile anytime to optimize the charge level.

The app has a user-friendly configuration and simple settings.

You can customize the battery saver mode also.

Get accurate information about other applications on power consumption.
19. AccuBattery
---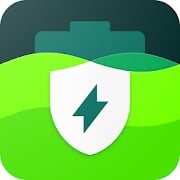 You can also try AccuBattery, a well-structured battery health monitor, and an optimized charging booster. It helps your phone to work on your battery properly. Your battery will always get charged faster than before when you start using this supportive battery saver app.
Also, it will stop the other app from working secretly, which consumes more battery power. So, your phone will be free from unwanted battery usage. At the same time, it will keep your phone clean, and thus, your phone will always work faster. 
Important Features
It requires only one touch to boost the phone charger.

It can measure the real battery capacity of your phone.

It will show you how long your phone will work with the level of current power.

Make a list of apps that consume more power than they should.

The remaining charge time and charging percentage will be shown.
20. Super battery saver

---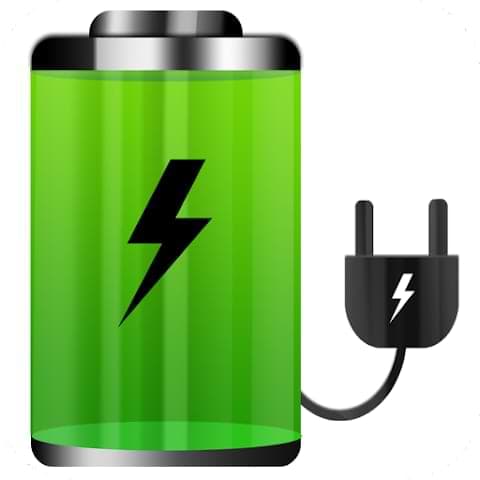 Here comes a very lightweight yet powerful battery saver app for Android called Super battery saver by MasterApp Inc. You don't need to pay or subscribe to any package to use this useful tool. The app interface is very minimalistic and straightforward.
Unlike others, it really saves up some battery life for your daily device and keeps you using that a bit longer. Moreover, from its graphical representation, you can easily check the battery level and remaining power on time. 
Important Features
Helps kill unwanted background tasks for extended battery life.

Shows detailed battery usage for each application in use on the device.

Checks and fixes all the existing battery-related problems with just a few taps in the battery optimization tab.

Users can turn off the app's connectivity tools, such as Wi-Fi, Bluetooth, GPS, sync, and much more.

Shows battery health and current temperature for user convenience.
Final Thought
---
We suggest you check the features of each app while exploring the list of the best battery saver apps for Android. If your mobile battery is draining drastically fast and gives a low performance, install anyone from this list. It will improve the overall performance of your mobile battery life and boost performance. 
Which one do you use from this list? Let us know and also share your experiences and suggestions in the comment section below. If you like this content, feel free to share it on your social media and help us grow, and let us make more engaging and compelling content like this one. Thanks for spending your valuable time here.