Mixxx is a free and cross-platform DJ software for Linux, Windows, and Mac OS. This finely crafted and well-designed music software lets you be a DJ without much hassle. It provides everything that you need to mix various songs for getting better output. You can easily combine songs along with BMP, blending with hot cues and looping. Don't you have any intro audio to mix with? No problem, Mixxx offers an integrated database library to choose from. Moreover, you can access or integrate your iTunes music library with it.
There are many features available, worth mentioning parallel visual displays, crossfade effect, beat estimation, high-end pitch or speed adjustment, an integrated DJ equalizer, and channel faders – all those high-end traits will help you to make quality DJ songs and keep you on beat and track. This DJing software supports various modern audio formats, including FLAC, MP3, OGG, WAV, and M4A.
It also has a unique tool that lets you automixx your favorite songs. You can broadcast Shoutcast and Icecast streaming. With Mixxx, you can create a playlist to organize all your loved music.
With all those features, it helps both professionals and semi-professionals to create high-quality DJing mixture songs. This one of the first and best digital DJ solutions out there in the market, which supports many DJ input controllers.
Important Features
Free and Open Source DJ software

Can be controlled either with the mouse or hotkeys

Can import and sync the users' playlists smoothly

BPM, Key Detection, and Sync
DJ Controller Support
Vinyl Record Control
Supports lots of amazing sounds effect
Graphical interface scales for high-resolution screens
Overhauled Deere and LateNight skins
New Tango skin
Resizable waveforms
Effects are synchronized to the tempo.
Effects are processed post-fader and post-crossfader and can be previewed in headphones.
Screenshot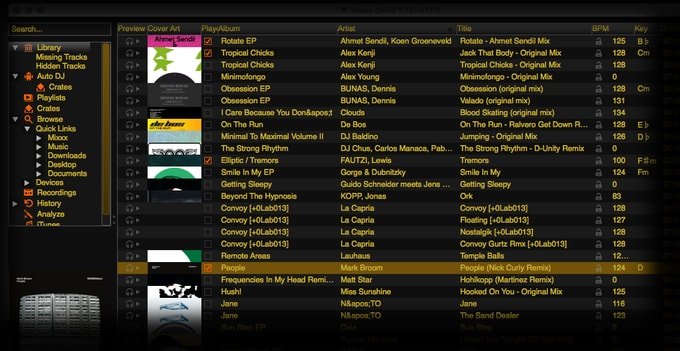 How To Install Mixxx on Ubuntu and other Linux Distros
There are many ways to install Mixxx on Ubuntu, Linux Mint, Elementary OS, and other Linux derivatives. In this tutorial, I will show you all the methods one by one.
Method 1: Install via Official PPA on Ubuntu
The Mixxx software development team provides official PPA, including the latest release for Ubuntu and other Ubuntu-based derivatives. Run the below command one by one into the Terminal (Ctrl+Alt+T or by searching for 'terminal' from app launcher):
sudo add-apt-repository ppa:mixxx/mixxx
sudo apt-get update
sudo apt-get install mixxx
If you have installed it via PPA and now want to remove the application, then run the following command:
sudo apt-get remove --autoremove mixxx
Optional – To remove the PPA, launch the "Software & Updates" utility and navigate the "Other Software" tab.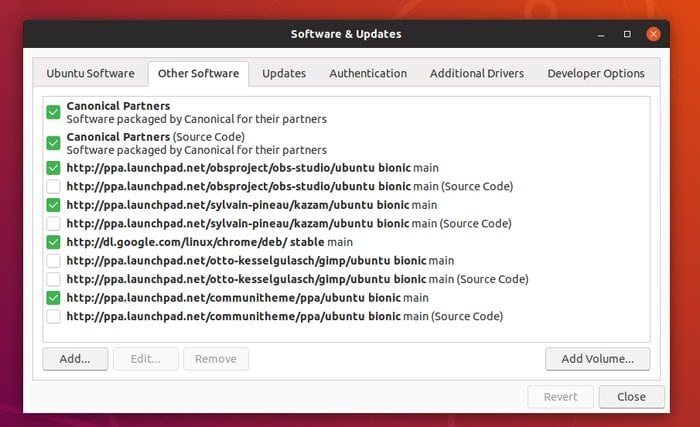 Method 2: Download Deb file
You can download the deb file and execute it by double click.
Download 32-Bit Ubuntu  Download 64-bit Ubuntu
Method 3: Install from Source Code
If your machine runs other Linux distros, you can install Mixxx by downloading software source code.
I hope this tutorial helps you to install DJ software Mixxx on your system. If you like it, please share on social media and let us know your suggestion and experience in the comment below.
Note: The features mentioned here are not all-inclusive. The features mentioned are compiled either from their respective official websites or from my personal experience using them.