Being addicted to one's smartphone has now become a global problem. Eventually, psychologists have tracked down a new psychological disorder named nomophobia which refers to the fear of being without a smartphone. This problem is mostly seen in teenagers and young people. Eventually, most adults nowadays face problems in their work and productivity just for their smartphone addiction. As a result, the question of how to stop being addicted to my phone is now a global question.
However, there are many different ways you can follow to get rid of your phone addiction. We will talk about them briefly in this content. While most solutions are regarding self-control, there is a technical way to overcome it. And it's all about the apps that help overcome phone addiction. So, our focus will be learning about those besides getting some tips to get rid of this problem.
Best Ways to Overcome Smartphone Addiction
---
As I have said, some apps really help users stop being addicted to phones. But we will talk about them in-detailed in the next section. And now, I have some pro tips that help to gain self-control easily. Though these are not related to technology or our concept genre, I still feel the essence of sharing them with you.
1. Improve In-person Relationships
---
The best way to stop being addicted to your phone is to improve in-person relationships. You can get along with your family and friends more often in person. Instead of sending them a message, just meet them and have a chat. Also, you should spend more time with people who stay nearby so that you can meet them personally.
2. Read More Books
---
Instead of reading pdf books, you should cherish your habit of reading real-time books. You must have a book self at your home where your favorite books are living alone because you have no time for them. Just leave your phone and grab a book to finish. If you don't have many books at home, you can visit the nearby library to find interesting books.
3. Go Outside and Have a Walk
---
You should be outside oftentimes if you want to stop being addicted to phones. Especially when you want to use it too much, you should visit the nearby park and stay near nature. The fresh air will definitely refresh your mind and increase your will to stay in nature more.
4. Give More Time to Your Family
---
It is the best way to overcome phone addiction. You should give more time to your family, especially to your parents. Just like you did in your childhood when you didn't have a smartphone, you should build a strong relationship with your parents, siblings, wife, and children. If you are living alone, you should try to make a good relationship with your neighbors to spend time without your smartphone.
5. Take a Break from Your Social Media
---
If you think you do too much on your social media apps, take a break from those apps for a few days. You can log out or stop using those apps for a moment. It will be hard for one or two days, but ultimately, it will be helpful for you to stop being addicted to those apps.
6. Try Yoga and Meditation
---
Lastly, you should build up a habit of doing yoga and meditation. These kinds of activities help improve self-control and confidence. Besides, they are good for your physical and mental health as well.
Besides, we will suggest you go on the trip if you didn't do for a long time. Also, make cellular phone calls instead of making free calls from apps like WhatsApp. It will help you to stop talking less than you normally do. However, nothing helps you more than your self-control. So, try hard for your own good.
Best Apps to Stop Being Addicted to Your Phone
---
Now is the time we will learn about some apps that really help users to stop being addicted to their phones. These apps help you make a schedule for using specific apps you use most of the time. And when it's not the time, these apps will keep your phone locked. This is the basic feature, and the listed apps also come with many extra features. That's why we suggest you check the app's details to choose the right one.
1. YourHour – ScreenTime Control
---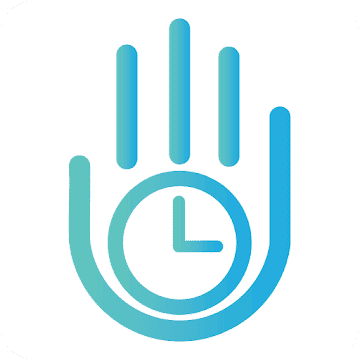 How about a trustworthy app that will bring you digital wellness and assist you in getting rid of your Smartphone addiction? YourHour is here to improve your life, from waking up until you go to bed. Also, It has all the essential features to help you regain your productivity. In addition, this app is very easy to use. Thus, you can keep track of your usage and control it strictly. 
Important Features
You will find all the information on the Dashboard, and it will show an info-graphic of today's and the past seven days' activity.

This app can track the level of your addiction from the listed six categories Habitual, Obsessed, Achiever, Dependent, and so on. 

It has a "Floating Timer" function which shows real-time statistics and gradually motivates you to stop being addicted to your phone.

You can drag and drop the clock timer anywhere on your device's screen.

This app provides daily, weekly and monthly reports, and you can export the weekly and monthly reports into a PDF format.
2. StayFree – Stay Focused
---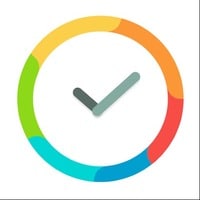 If you are looking for a phone addiction controller app that will restrict the usage of other apps, then StayFree is the best choice. This app will send you alerts, especially when you exceed the usage limits. Moreover, you can check your usage history's full details and statistics. Thus it will assist in keeping track of self-control and how much time you waste on your Smartphone. 
Important Features
This app supports cross-platform usage analysis and statistics.

You can temporarily block any app that is distracting you from your social life.

It will automatically send you a reminder if you are spending too much time on any digital platform.

This app will show you daily and monthly app usage percentages.

The export mode will allow you to convert your usage history to a Microsoft Excel file or CSV.
3. Quality Time: Phone Addiction
---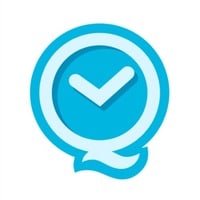 Do you think about how much time you spend on your phone daily? Quality Time is an app to help you know your addiction level to your phone. Initially, this app is easy to use and will give you a real-time report. You only need to scroll and swipe to know the timeline activity. Also, it allows you to pause, customize, or exclude tracking anytime. This app has different modes that help you stop being addicted to your phone.
Important Features
You can easily create a device or app usage time alert.

This app will provide daily and weekly usage summaries of the app that you spend the most time on.

You will receive a summary of the previous day's usage every morning.

It has a "Take a Break" feature, which will help you unplug your smartphone.

You can capture all the notifications that you missed during "Breaks" from your device.
4. Space: Break phone addiction
---
If you are searching for an app to manage your screen time and to knock off the addiction to smartphones, then Space is the best solution. This app tracks your phone usage, and it understands your habits perfectly. Moreover, it has all the essential features to mark out what type of user you are, like a busy bee, boredom battler, or rabbit hole wanderer. Therefore, it helps you unplug from the media platform, especially when focusing on real life.
Important Features
This app will help set goals to track usage and unlocks, marking the progress on how you shorten the screen time.

You will receive multiple interruptions so that you do not give up on digital detox.

It has features like screen dimming and notification blocking to conciliate phone addiction.

You can share your progress with your close ones and improve your habits with others.

You will need to unlock top tips to get digital balance and manage screen time.
5. Digital Detox: Focus & Live
---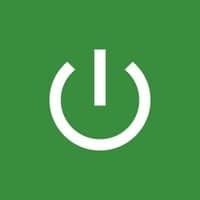 Why not try a Digital Detox that will help you to reconnect yourself with the world and others? Digital Detox is an app that is loaded with some excellent features, and it will limit access to your phone by offering you a challenge. In addition, it will help to schedule your work time or with your family. But if you fail to improve yourself and engage your phone unnecessarily, this app might cost you money. 
Important Features
Built-in accountability here offers multiple difficulty levels to distract you from the phone.

It has whitelisting capabilities. Thus, it will save you from harmful apps on your phone.

You will see achievements and a leaderboard in this app, and it will notify you that you successfully manage your job.

There will be a digital chart showing the time you used each app.

Schedule detox will help you track the time that you spend each day in a week.
6. Forest: Focus for Productivity
---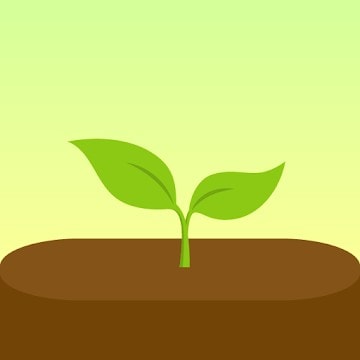 Now, you don't have to ask people about how to stop being addicted to your phone. Use Forest and increase your productivity level so faster. Well, the forest is not a gardening app or something like that. Instead, it's the best Android productivity app that helps you decrease you're addicted to digital devices. It will make a schedule for you to use your phone and keep the apps locked until you have done your work.
Important Features
This app really works, and it was awarded as Google Play's editor choice for several years.

There are different modes to limit your social media apps usages.

You can personalize your phone schedule and keep yourself more at work.

Forest will show you the statistics of how you are improving and what phase needs more effort.

It will also remind you of the time when you are overusing your devices.
7. ActionDash: Screen Time Helper
---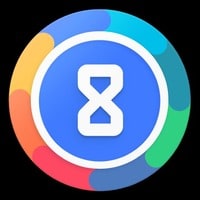 Lastly, it is ActionDash, another statical solution to reduce your addiction to smartphones and other digital devices. Generally, it's a screen time helper app that easily organizes your smartphone using time schedule. This global app also improves your focusing ability too. Almost a million people are currently using this app, and most are benefiting from it.
Important Features
This app will detect the apps you use the most and help you make a schedule.

It also finds out the noisy apps that distract you when you work.

A statistical result of your weekly and monthly improvement will be there to encourage you more.

The intensive focus mode will keep you completely out of your phone by locking all the overused apps.

You can also use the Sleep mode to ensure better sleep without any disturbance caused by your phone.
FAQ
---
Q: How to stop being addicted to my phone?
A: To stop being addicted to your phone, you need to develop your self-control and improve your self-confidence. You need to be more attached to your family and friends personally and stop being connected with them virtually. You can use different apps that lock your most-used apps until you want them to be available.
Q: Is using a smartphone for too longer harmful to my health?
A: Yes, using your smartphone too long harms your mental and physical health. Your eyes will be seriously damaged if you use your smartphone in a dark room at night. Besides, being addicted to your phone can easily make you depressed and mentally unstable. Also, it can cause disorders like migraine, astigmatism, and so on.
Q: How can an app help get rid of phone addiction?
A: There are many different apps that help you overcome your phone addiction in many different ways. Generally, most of them will make a schedule for you to use your phone and keep the unnecessary apps locked until you want them to be available. Also, some of them will remind you when you will use your smartphone for longer.
Q: Which apps help to stop being addicted to my phone?
A: Stayfree, Space, and Forest are the best apps to stop being addicted to your smartphone. These apps are free of cost and offer different modes to stop access to the apps that literally kill your time. Also, they will give you a notification once they detect you using your phone longer.
Q: Is it safe to use an app that locks other apps for a moment?
A: Yes, it is safe to use the apps that usually lock other apps that especially kill your time. Generally, this kind of app never asks for access to your personal data. Still, any of them need access to such credentials as location or gallery access; you should avoid using them.
Final Verdict
---
Though these apps can lock your favorite apps for a specific time, you will always have the key to customize the schedule and break the rule made by yourself. So, if you don't have self-control, these apps won't work.
That's the reason I have added a few manual tips that help you stop being addicted to your phone. So, try them first and build a systemic and disciplined routine in your daily life. And then, try any of these apps to lock the way to get along with your phone frequently.
Remember that using a smartphone for too long is harmful to your physical and mental health. So, wake up from the maze and try to maintain a healthy lifestyle that doesn't have too much screen time. Thank you for your time.