If you are a Bookworm, I am sure that looking for the best ebook readers for Android has been your habit. Ebook readers help people find books quickly and free of cost. But finding a rich ebook reader is pretty much tricky. Eventually, I faced a lot of problems for years in finding one. Once you find a suitable app, you will never get any more boring time. Whether you have an internet connection or not, you can always pass the time by reading ebook novels of different genres.
However, you must be here because you are looking for a feature-rich ebook reader. Don't worry. I promise I won't say goodbye while you have an empty hand. Today, I will introduce you to the most popular ebook readers for Android.
Best Ebook Readers for Android Devices
---
We have checked a lot of Android ebook reader apps. And here is a list of 20 apps that you will find useful. Their rich storage will give you comfortable and fruitful reading anywhere. Most of them are similar in features, but some additional features are different from each other. So, we suggest you check the details before choosing the most suitable ebook reader app.
1. EReader Prestigio: Book Reader
---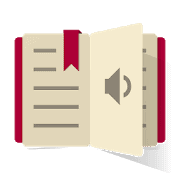 This ebook reader comes with multi-format text supporting many languages. It is also an audiobook reading app. This reader is applicable to children and adults, with a massive collection in the in-app store library. If you are not even in a mode to read but listen, you can switch to an audio option, and the app will read the book for you. The kids will get a massive advantage by listening to bedtime stories.  
Important Features
It supports many formats like epub, html, fb2, zip, txt, pdf, mobi, epub3, djvu, and many other formats, including audiobook formats.

It has over 25 languages for an intuitive interface.

There are over 50K textbooks and a functional audio format.

Navigation is simple, including a night mode.

Books collections can be organized as per genre, author, or any customized way.

There are multiple fonts of different sizes and styles for making reading comfortable.

It downloads free books and allows them to buy new books from the in-app earned bookstores with purchase vouchers.

It keeps the downloaded books in the Prestigio Cloud and synchronizes books between devices' libraries.
2. EBook Reader & PDF Reader
---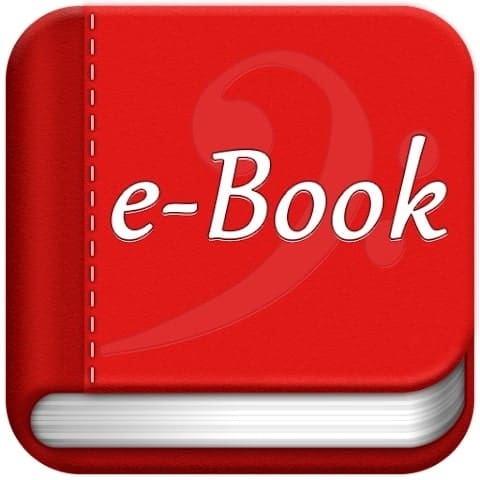 This excellent PDF or EPUB reader is a highly customizable Android-optimized app. It supports a lot of varieties of formats. The app has a unique way of organizing your books to make your reading comfortable and relaxed. You may select different settings for different books, but the app will allow you to tailor all of those to create a single best comfortable customization for all documents. There are many more about the app.
Important Features
It supports many formats like PDF, DjVu, XPS, FictionBook, CBR, and cbz.

You can get all the recent books and view them like Bookshelf.

You can easily find your desired book by Search Option and a good File Navigation system.

It will allow you to find any text or line from the document or book.

You can read full-screen mode and change pages with a finger tap on the screen.

There are light and black themes, so you can adjust for a comfortable view.

It provides a nighttime view besides the day or standard view.
3. ReadEra – epub, pdf, docx eBook Reader
---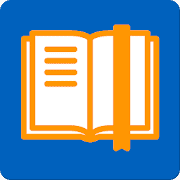 This free app for ebook reading contains no ads and supports almost all formats. One of the essential features is that it automatically saves your current reading position and detects and displays the list of all documents your device supports. This ebook reader has made a universal shape by keeping all primary and essential features without compelling users to use specific services.
Important Features
The app is fast and convenient and provides almost all essential features.

It protects your files by not uploading them to any stores.

It remembers your last reading position and allows you to get the same when you read next time.

The practical settings will confirm your comfortable reading.

The excellent organizing system will help you to keep your books properly.

The app is straightforward to navigate and a dynamic, improving app.
4. Kobo Books – eBooks & Audiobooks
---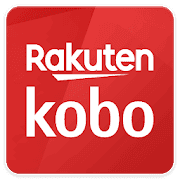 Kobo Books- eBooks & Audiobooks will let you join millions of book lovers worldwide. You will get access to a shelf-less and portable world of books where you can choose from over 5 million titles. It is not only a reading app but also an app that will let you listen to texts. This comfortable and one of the best ebook readers for Android will not disappoint any reader as it contains at least something for every type of reader.
Important Features
It allows you to choose the perfect size and style of text to make your reading comfortable.

The night mode will help your eyes to adjust before bedtime.

You have the flexibility of customization the way you feel comfortable.

Besides reading, you can listen to it by playing the audio.

You can set a turn-off time to the audio, which is necessary before going to bed.

The app synchronizes with any device you switch.

You can share your reading on social media.

It supports English, Spanish, French, Italian, Dutch, German, Portuguese, Brazilian, Portuguese, and Japanese.
5. EBook Reader & Free ePub Books
---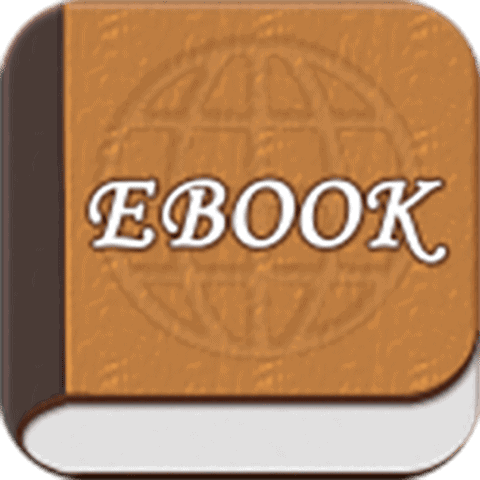 It is one of the best ebook readers for Android, which will help you manage and open all the ebooks on your phone quickly. The app also keeps many free ebook download sites to get your desired books easily. It supports almost all formats of ebooks. It has a lot of options and settings to make it a suitable reader for you. Overall, the app is as great as an ebook reader.
Important Features
It supports Online catalogs (OPDS), LitRe's online book store, and Text to Speech (TSS).

It allows you to choose day and night profiles.

Brightness adjustment is straightforward to make and friendly to the readers' eyes.

There is quick access to recent files and a built-in file browser.

It autodetects

 TXT file encoding (GBK, Shift_JIS, BIG5, EUC_KR).

Styles can be customized in a wide range using external CSS.

Using external CSS, you can widely customize the styles of the app.

Books from the zip archive can be read as well.

You will get dictionary support.
6. EBoox: Reader for fb2 epub zip Books
---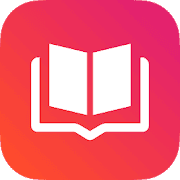 It is an excellent, simple, but effective app with fewer options. Importing books and arranging them on shelves by authors is very easy. It does not bother many ads. The design of the interface is also mindblowing. This app has a support team in response to your feedback. It allows us to select text from multiple pages and highlight them. The users have given satisfactory reviews as one of the best ebook readers for Android.
Important Features
The app is free from both cost and ads.

It provides an optimal setting for reading.

There is a night mode for reading.

The interface is convenient and cute.

It synchronizes your setting and content on all Android devices you log in to.

Downloading books is straightforward and quick.
7. AlReader -Any Text Book Reader
---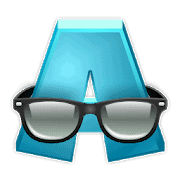 The "any-textbook" reader is a great app for reading fiction books. This reader has a variety of settings to choose from and a lot of other arrangements for the readers, which makes it very cool and comfortable to read. Besides supporting many text formats, it also supports Text- To- Speech (TSS). Most users will appreciate this app due to its smooth and user-friendly navigation.
Important Features
It supports almost all text formats, along with ZIP and GZ archives.

It supports TTS and OPDS.

Russian, English, German, Greek, Ukrainian, Belarusian, Polish, Chinese, Bulgarian, and Turkish are the languages as a supported interfaces.

It allows correcting hyphenation for twenty languages.

It allows configuring the display by color, font, and many more to make it suitable for the reader.

It has an animation for 3D paging.

The last reading position is synced to other devices.
8. EBooka Reader: A Versatile Reader for All Formats
---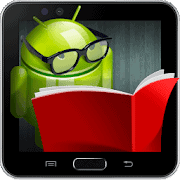 To get a satisfying experience, download and install the app 'ebook Reader: A Versatile Reader for All Formats,' which is also considered one of the best ebook readers for Android. This reader supports almost all formats and is a perfect solution for bookworms. Music lovers and a bookworm will be highly satisfied with the app. It is a universal ebook reader with many options and user-friendly settings.
Important Features
It supports

PDF, EPUB, EPUB3, MOBI, DJVU, FB2, FB2.ZIP, TXT, RTF, AZW, AZW3, PRC, HTML, CBZ, CBR, XPS, RTF, ODT, MHT, and OPDS Catalogs.

This app is rich in features and has a very intuitive interface.

You can customize the pages by changing page views, font color, size, etc.

It has multiple reading and day-night modes for adjusting the eyes according to time.

It has a particular mode for musicians, a s

tatus bar, which is enough to get information, and a reading progress bar.

This app lets you cut off the white portion using its intelligence to make it better to read.
9. Media365 Book Reader
---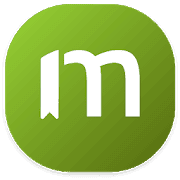 This ebook reader is very simple to use and provides a very convenient way to store the book on your device. The app gives a customizable and comfortable reading experience through your mobile. The app allows you to read EPUB and PDF books. Besides learning books, you can publish your writing and let the whole world read your paper. It will take very little time to become your favorite ebook reader.
Important Features
The app allows you to read top-rated books without cost.

You have the scope to publish your writing and earn money.

You have the scope to share books using social media links.

Intuitive and fast navigation and easy customization make an outstanding reading experience.

It has different options for choosing fonts and colors and has a day-night mode.

Sorting books according to genre, author, or category is easy and impressive.

A password security system allows you to protect your collections.
10. PocketBook reader – pdf, epub, fb2, mobi, audio
---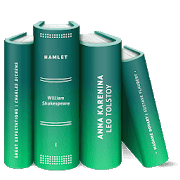 This is one of the best ebook readers for Android, which allows you to be comfortable reading without any cost with or without an internet connection. This PocketBook Reader supports all standard formats. Besides textbooks, it will enable you to listen to audiobooks and make itself a super and maximum comfortable reading app. It will help you create your treasure by storing your findings from reading many books. There are lots of customizations to improve your reading.
Important Features
It is a free app and is functional with internet or without the Internet.

It supports PDF, EPUB, DjVu, FB2, FB2.zip, MOBI, DOCX, RTF, TXT, CHM, basic HTML, CBZ, CBR, and CBT.

It has a TTS function to allow you to listen to the books when you are not in a mode to read.

The incorporated dictionary will help you in reading different language books.

This virtual library has a timer so that it gets switched off automatically.

You will have access to OPDS and Adobe DRM.

You can synchronize your settings and readings on any device.

You can maintain a personal database made from your reading.

Flexible customization will allow you to make it maximum comfortable for reading.
11. GuteBooks Free Ebooks
---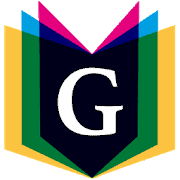 If you want to explore more than 70 thousand books in one place, then try Gutebooks. It is like huge storage of ebooks, and you will never get bored with this exciting ebook reader on your Android phone. You will find books written by writers of all time, even from Charles Dickens to H. G. Wells.
So, it doesn't matter whether you love to read classics, modern literature, science, romance, or thriller; you will find your favorite novels and dramas here. Even tons of history books are also available here.
Important Features
A vast collection of books with different categories are there available.

Reading mode and night mode are available.

You can view the book page in horizontal and vertical ways.

View the page to read without making it problematic for your eyes.

Battery-saving options and beautiful themes are also there for you.
12. Ebook Downloader & Reader
---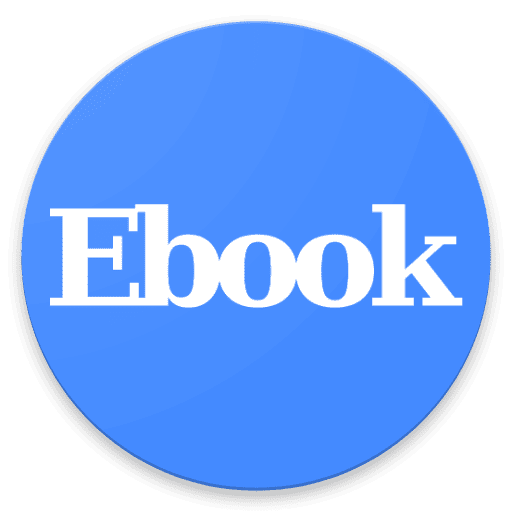 You can also try CreativeApp Technology's brand new app has got your back. With this app, you can simply read almost all genres of the book available in the world. Search for the type of book you want to read, and the available books will pop up right before you. Besides, you can also download your favorite ebook without any additional cost. This app belongs to many books on literature, history, science, etc.
Important Features
This app has an inbuilt personal and public book library.

Its advanced search system will auto-suggest books based on your personality.

This app also has a night mode and works with any book.

Saved and downloaded books can also be read offline in the app.

This app is equipped with initiative tools that let you bookmark the page to read in the future.

It also has an additional PPT presentation and a PDF reader too.
13. Ebook Reader
---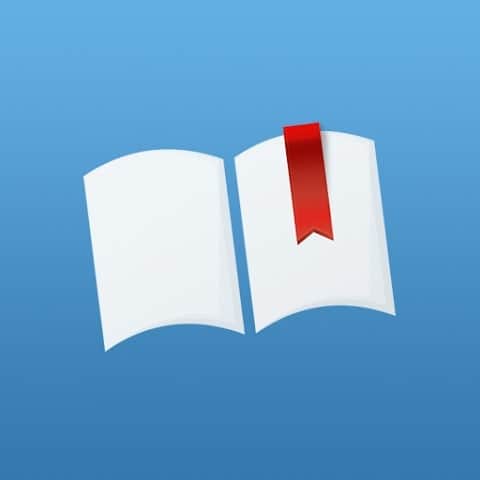 eBooks.com has brought you a modest online ebook reader that serves you with millions of books in almost every genre you can think of. The app is pretty simple to use – download the app and select your book type based on your personality, and the app will automatically find the best books available.
Besides, you can also download your favorite books from the app's very own ebook library and read them offline too.
So, stop paying for virtual books and start reading books on different criteria using this handy ebook app.
Important Features
It lets you download novels for free and read them without any internet connection.

For a better experience, you can use the Epub3 format while reading.

Portrait of landscape mode orientation can be locked while reading.

The reader also supports night mode for the better health of your eyes.

You can also easily adjust the font size of any text of any type of book.

This app also supports online backup – it easily opens the saved books when you buy a new device.
14. Pubu – ebooks, and Videos anytime
---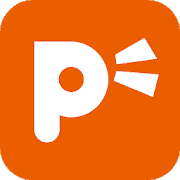 If you want to try something different than a regular ebook reader for your Android device, you can use this one. It is different because it stores a few books and novels and includes magazines, videos, and audiobooks. So, it won't matter which medium you want to use for your leisure; this app will be enough for you.
At the same time, your way of choosing your leisure time activity is education and entertainment. Also, the search engine of this app is well-optimized, so you will find your favorite book or novel here soon.
Important Features
You can customize many facts about the book you are reading, like the brightness level, fonts, etc.

Subject-based books are categorized there.

Dictionary and language learning books are available.

Let you use the app from 4 different devices using the same account.

An optimized search engine and reading mode are available.
15. iReader
---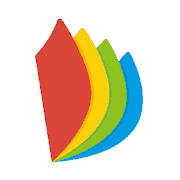 The following recommendation for you is iReader. Probably, you have already been familiar with this app because of its vast popularity. This professional ebook app will find unlimited novels, comics, and web series. You can also make your library by just adding your favorite book there. So it will be easy to find those within a second.
However, you will feel great when reading here because of its eye-protective reading mode. Besides, this app doesn't require too much battery life so that you can read books here for a long time.
Important Features
Millions of ebooks are available for you.

The question and answer section are also there.

Books from over 25 famous publishers are available.

Let you use your personalized way of reading using any of 4 different reading modes.

Make your hands free with the auto-read system.
16. EBookDroid – PDF & DJVU Reader
---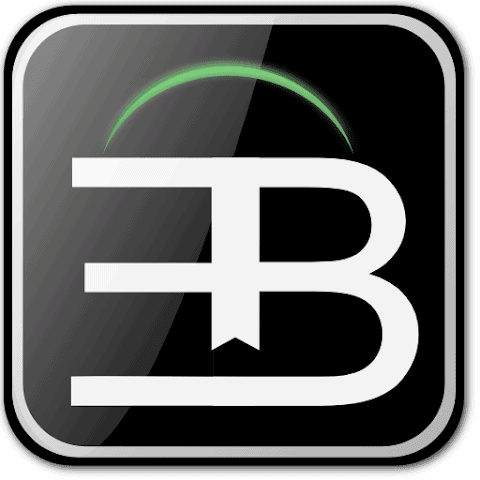 If you're looking for a free ebook reader with simple controls and a nice-looking interface, AK2 has got your back. EBookDroid contains millions of books with almost any genre of books. Besides, the reader supports many kinds of ebooks and document formats such as DJVU, Comic books, EPUB, MOBI, and many more.
Even though this app includes the vast storage of regular institutional books, it is significantly smaller in size. This reader can also read PDF files without any complicated process. Open the file through the app, and you're ready.
Important Features
This app provides external flexible font mapping exclusively for PDF files.

You can highlight any text of any book from the app's library.

It lets you take free-hand annotations, so you don't have to close the app and take notes.

This app also allows you to customize the method you want to read.

It also allows you to crop margins and instantly zoom in or out in any book.
17. Moon+ Reader
---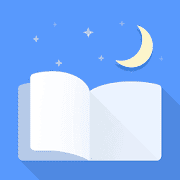 If you are not good at English and still want to enjoy reading books written in English, you can try this app. It is Moon+ Reader. The specialty of this app is its translated books, available in more than 40 languages. So, you can get the translated version of your favorite books written in any language.
There is a huge collection of books on different criteria like literature, science, history, philosophy, and so on. Here, you can collect your favorite books and make your library. Also, the surface light of this app is integrated with an eye-protective reading mode. With its low battery-consuming ability, you can enjoy reading books hour after hour.
Important Features
Ten different themes are available here.

Five types of auto-scroll modes are there too.

You can adjust brightness, font size, and reading modes.

There are 24 different operations, and 15 customized events are available.

A variety of paging options are also available.

Eye protective reading mode will take care of your eyes.
18. Librera – read all books, PDF reader
---
Here is another ebook reader for your Android device that you can use to download books in any format. It is Librera. Using these books is easy, and finding your favorite book in this app is even easier. There are categorized book libraries and a very optimized search engine.
So, you can either directly write your favorite books' names on the search box or explore your favorite category to find new books. The theme of this app is good to look at, and there is a reader mode too. Also, this lightweight app is full of rich features that will support your reading experience.
Important Features
The modern reading design will help you read the books properly.

You can change the size and color of the books when you want.

Keep notes and bookmarks if you need them.

You can read books vertically or horizontally.

You can filter books on the title, genre, author, etc.

Show books on-grid or list style and suggest new books.
19. tolino – eBook reader and audiobook player app
---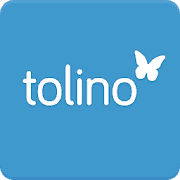 Now let's check a versatile eBook reader with a built-in audiobook player. It is tolino, a free-to-use ebook reader for Android with premium features. This app integrates lots of bookstores in one place. You can buy books of your choice from its bookstores; there are thousands of free books to read. You will get early access to the latest releases.
It has a free audiobook player as a bonus, accessible while you remain offline. You can tune up the reading environment as it completely personalizes fonts, size, brightness, viewing formats, etc. 
Important Features
It offers lots of book samples and free books to read.

It is integrated with cloud-saving facilities, and you can also download them on your local storage to read while remaining offline. 

It keeps track of your reading history, notes, and highlights and synchronizes the reading progression on your devices. 

Many supportive reading facilities, like night mode, sepia mode, background color change, etc., are available. 

You will get a flexible backup system and an easily manageable audiobook library.

It features intelligent search options and category-based filter facilities for eBook and audiobook collections.
20. Lithium: EPUB Reader
---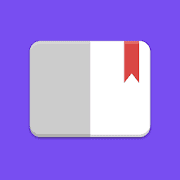 Lithium is the last one on today's app list. This app is one of the most popular ebook readers for Android. It is easily accessible and comes with a simple user interface. The app appeals to most readers with its material design and colorful themes. You will be able to highlight certain stanzas or chapters with ease.
It provides interactive markers with colorful highlighting options. It also features note-taking capabilities. Another new feature is its dark theme which is customizable from app settings. You will love this book-reading app, and it won't hurt your system resources.
Important Features
The app automatically manages the books you read.

You can easily scroll down pages and switch between multiple pages simultaneously.

It offers a complete ad-free reading experience.

It comes with different themes to make the reading environment interesting. 

It detects new books automatically and keeps track of the books read. 
Finally, Insights!
---
As you see, most of the ebook reader apps for Android mentioned here share similar features. But there are some unique facts as well. So, ensure you have checked all the apps' details before choosing one to install. Eventually, if you used to read more, you may have to install a few apps for a better reading experience. However, among all these apps, I personally prefer ReadEra and, EBook Reader & PDF Reader because of their super-rich novel storage.
Let us know which one you want to try and how it works. Also, if you know about other competitive ebook readers, please share them with us. Thank you for your time.