The world has become more commercial and technology-based day by day. This innovativeness makes our life easier but increases the pressure of work for the people. The more our tasks become easier, the more new tasks appear. However, if we manage to be a little bit more practical and intelligent, we must find new things that will help us handle all our tasks without getting pressured. We can take help from technology and let them bear some of our burdens to make life a little lighter for us. The productivity apps for Android are such a great innovation of technology that can boost our productivity.
Productivity Apps for Android You Shouldn't Miss
---
To understand what a productivity app is, we prefer apps that can handle your daily tasks for you. In other words, it's a kind of application or software that helps us to make our life easier and comfortable.
Well, we examined lots of Android productivity apps and checked their productive features. In the end, we come to a list of the 20 best apps that we are going to recommend here for you. The little details will tell you about them briefly, and then you'll find out exactly which one you are looking for.
1. Evernote – Notes Organizer & Daily Planner
---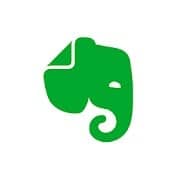 Why do you need to pay for a personal assistant to remind you of your busy life schedule? Use Evernote, the best note-taking apps for Android that will make the schedule for you and notify you about that. You don't have to give it a long time to form a schedule and make notes. Just say it while activating the recorder.
It will list them accordingly and handle those tasks properly. You will have to set it up properly before starting to use it. The rest of its tasks will be managed by itself. You can see the features to learn more about it.
Important Features
You can keep your regular journal here in a diary-like notepad.

Attach files of different formats like pdf, docs, etc., with your notes.

You can organize your paper documents just by scanning them using your phone camera.

Create memos, checklists, to-do lists, grocery lists, etc., very quickly.

Add photos, audio, and video files with your notes if you think they are essential.

Enjoy smooth handwriting and drawing experience with this app.
2. Trello: Organize anything with anyone, anywhere!
---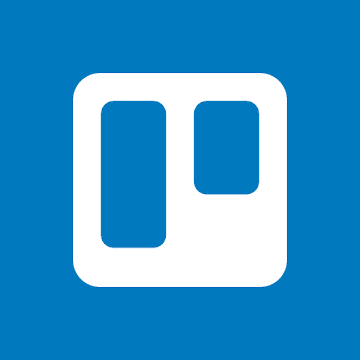 Trello is a visual tool organizer for your smartphone. This supportive app will let you organize your tasks from anywhere, anytime. Whether you plan to take a vacation or create a project, this app will organize all the essentials in an orderly. This will help you finish your tasks properly and quickly.
Just like what an active assistant can do, this amazingly designed app will handle all those tasks for you. That's why this Android productivity app is well known as the best mental load remover.
Important Features
Keep virtual sticky notes on your homepage to get reminded of your must-have tasks.

It doesn't require an internet connection to use this app.

No commercial or hidden charge will appear to bother you.

Power-ups calendar view will help you stay updated on your daily tasks.

Stop remembering things for long, and let this app remind you of things you have to take care of.
3. Mindly (mind mapping)
---
Let's all about a different type of Productivity app for your Android device that will not remove your workload but organize your inner universe. It is a mind mapping app that will take care of your thoughts, capture ideas, creativity, and plans. Besides, it will take notes for you and make to-dos with your voice command.
Remember that once you have an organized mindset, organizing your work and other visual tasks will be a lot easier for you. So, stop thinking of this app is good for nothing and judge it after learning the features.
Important Features
Help you structure your thoughts and ideas, keeping them in your notes.

You can do good brainstorming with this app.

Boost your quick presentation and summary preparation ability.

Let you attach notes, photos, and files on any element.

Visual clipboards and extensive privacy systems are available here.
4. Google Calendar
---
Probably, Google Calendar is the most popular productivity app for Android. It is not just a regular calendar app, but it is occupied with tons of other essential functions. That's why people think it is a great time and effort saver for busy people, especially. This app will take care of things you need to remember at a particular time.
It includes reminders and alarm facilities. Most of the Android users get this app from the very beginning of using their smartphone, but still, they don't use it and even look at it. But believe me, once you start using it properly, you will start keeping it on your homepage.
Important Features
This app has access to all the Google apps you are registered with.

It will make events from your Gmail schedule like booking a flight, reserving a restaurant seat, etc.

Active reminders and todos are available here.

You can use different calendar views on months, weeks, and years.

You can also add personal goals here.

Night mode and excellent built-in notepads are available too.
5. NOTEBOOK – Take Notes, Sync
---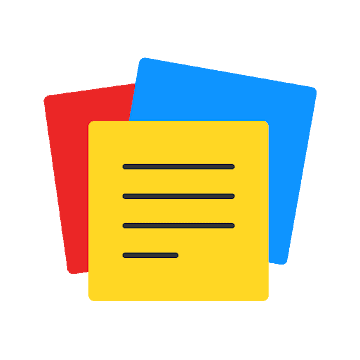 Boost your daily productivity with NOTEBOOK. It provides new ways to write notes and store important information. You can use it without worrying about paying any premium. It offers cutting-edge facilities, ad-free usability, and many more completely free. You will love to use it on your Android devices. It is heavily optimized for phones and tablets and comes with quick access widgets that can be organized on your home screen. Tempted already! Check out other features in the next section.
Important Features
It offers unparalleled connectivity and lets you sync with all your devices from the same account.

You can attach numerous files to your notes and come with document scanning facilities.

If you're into voice notes and audio note-taking, then it will be your perfect companion.

The organization method is top-notch. You can list and stack them in groups, and there is an advanced search option to access your desired notes in a snap.

You will love its password protection system and touch ID integration.

It is completely customizable and offers modern designs with color-picking capabilities.
6. DigiCal Calendar
---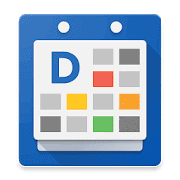 Let's meet one of the best calendar and scheduler apps for Android called DigiCal Calendar. It is rated as the most popular app of its category, with lots of packages included. It syncs with Google calendar and Outlook flawlessly. It includes completely customizable calendar widgets that you can tune in as you look fit.
You can use its built-in planner to organize your appointments and schedules, and doing that is fun with its beautiful themes and color patterns. The whole package offers a materialistic design and also comes with a power-saving dark mode.
Important Features
The app has its own location search option for quick and snappy access.

It provides a clean and customizable outlook and easy to use UI.

You will get real-time accurate weather forecasts of the globe on this app.

It includes a smart notification system and custom snooze features.

DigiCal Calendar also features more than 42 theme colors and seven different widget styles with its premium package.

It does not consume much system resources and works on most Android devices.
7. Squid – Take Notes & Markup PDFs
---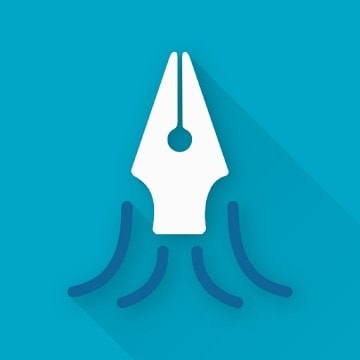 Sometimes, we fail to make our tasks easier by not taking notes at the right time. One of the most common reasons for that is not having paper and pen. If you have faced problems like that, then transform. You can turn your phone into paper and your finger a pen.
Seems interesting, right? Use Squid. This funny productivity app will always let you take handwritten notes on your phone. As a partner of Google, Squid works incredibly faster and aims not to waste a single second of your busy schedule.
Important Features
Take hand notes and erase part of your note with one touch.

It is designed with a vector graphics engine.

Unlimited undo and redo option with other necessary customizable functions is available.

You can change the format of your elements very easily using this app.

Use your two fingers together to scroll and pinch to zoom.

You can export files of any format, including PDF, JPEG, PNG, etc.
8. Microsoft OneNote: Save Ideas and Organize Notes
---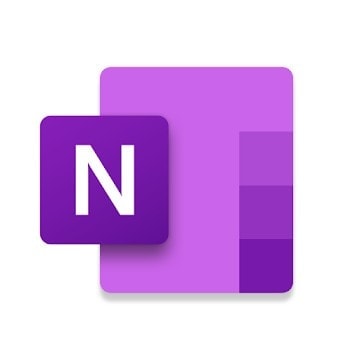 Like Google, Microsoft also comes with the most effective productivity app for busy Android users. This time, it is Microsoft OneNote. This app is so popular that it will be hard to believe if you say that's unfamiliar to you. However, OneNote knows that ideas will not get lightened in your brain all the time. So, it lets you organize notes and save your innovative ideas instantly. It requires only a few touches to keep your thoughts written on your phone with this quick working app.
Important Features
Take notes and draw on the whiteboard with all drawing kits.

You can attach files and photos with your notes and todos.

There is a flexible canvas to place the elements, and you can customize them.

Use your phone camera to scan photos and organize them on this app.

It will s

ynchronize your notes to access all the devices of this same account.

You can also take meeting notes and brainstorm projects here.
9. WeNote – Color Notes, To-do, Reminders & Calendar
---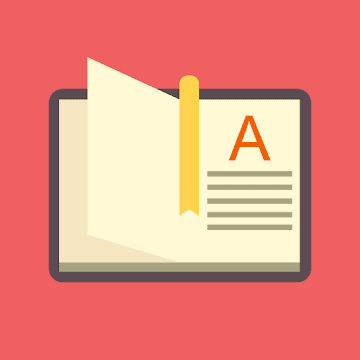 Do you love colors and elegant appearance in case of choosing an app? Try WeNote, another reminder app for you that is an expert in giving notifications and handling many tasks. You can keep notes with different colors, and the folders are customizable. So, stay straight with your taste and decoratively turn your thoughts into words and organize all your tasks. There are many essential tasks this app can handle, just like your personal assistant.
Important Features
You can create color notes and quick to-dos here.

Basic drawing kits are available for you to draw what comes to your mind.

A hand-free note-taking approach with an audio recording option is available.

This app includes beautiful themes with 11 different colors.

You can customize fonts, size, and other stuff of your notes.

Picture and file attachment amenity is there too.
10. Writer Plus (Write On the Go)
---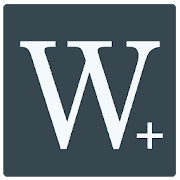 Is there any creative writer here? Well, I have something special for you to boost your productivity smartly. Use Writer plus, which is well-known as one of the best writing apps for busy writers. You don't need a fuss and distraction of the common word processor, and you can just write just as you do with a piece of paper and a pen. Mostly, this app is recommended to write literary works like poems, stories, novels, etc. The interface of this app is simple, and you will definitely enjoy the fastest app performance with it.
Important Features
Create folders for different notes in this app.

Enjoy unlimited undo and redo with customizable functions.

It is a battery-friendly free Android writing app.

Android Material user interface makes it easier to use.

Export and import files and folders anytime.

It includes lots of frequently used keyboard shortcuts and night mode.
11. Forest: Stay focused
---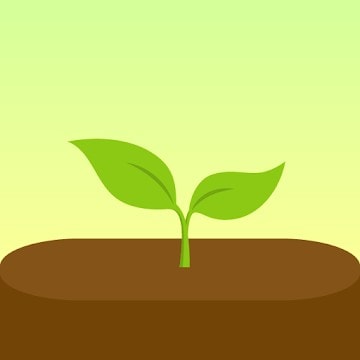 It is not a gardening app I am talking about. Forest is a focus enhancement productivity app for your Android device, which I think is unique in the case of this genre. Once you start paying proper attention to your work, you will do more things in a shorter working time.
But the problem is paying proper attention is not that much easier as it seems to be. Forest is the app that lets you learn to focus on your tasks properly. It increases motivation and dedication with a passion for work. Want to know more? Let's check the features then.
Important Features
It helps you get distracted by your phone and stay focused on your work.

Well-known as the best cure for procrastination.

Set a daily goal, and it will motivate and provocate you to reach it.

Earn tree species and build a forest besides learning to be focused.

Lots of achievements to unlock and get more rewards.
12. TickTick: ToDo List Planner, Reminder & Calendar 
---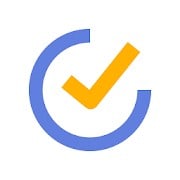 Meet the most popular to-do list apps you should try to increase your productivity. It is TickTick. This excellent app is designed with a very simple user interface and tons of customizable functions. Another advantage of this app is its task managing ability that will make your tasks a lot easier than before.
You can make schedules with this app and get notifications of all your scheduled tasks. A very personalized set of features is there that will help you make it just the way you want it to be.
Important Features
Take quick notes, manage schedules, and use notepads using this app.

It works like a habit tracker and a project optimizer.

It can synchronize all your elements across all other devices you use with the same login information.

This calendar app includes variations in viewing the calendar chart.

You can add the checklist widgets of this app on your home screen.
13. Fabulous: Daily Planner & Self-Care Habit Tracker
---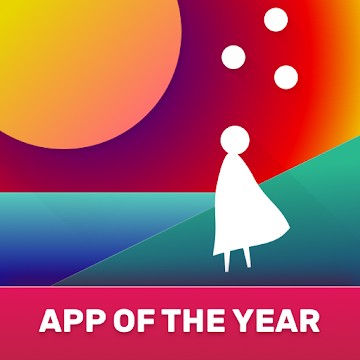 You have many goals, and you cannot achieve them due to the mismanagement of your time. Things happen like that for most of us. If you are also a victim of such a problem, then use Fabulous. It is a planner and habit tracking that will help you be more productive in various ways. You can pick one or more goals to complete from the goal charts, and this app will push you continuously to complete it. Besides, it will track your habits and other daily doings to let you utilize your time effectively.
Important Features
Improve your irregular sleep cycle using this app.

Help you to reach the goal amount of water to drink every day.

It will watch over your bad habits like smoking and distract you from them.

Help you cure your ADHD and procrastination.

You can make a more effective indestructible morning routine with this app.

Improve your fitness sincerity and weight loss efforts.
14. Study Bunny: Focus Timer 
---
I recommend this app for students who cannot manage their time effectively. From now on, you will never spend your time doing unnecessary things and become regretful later. Use Study Bunny. This Android productivity app will help you focus on your study and utilize your time properly.
All you need is proper motivation and reminders, and this app will act like a proper and friendly guide for you to help you ensure a bright future by utilizing your time doing exactly what you are supposed to do.
Important Features
Customize the schedule of your study, and this app will persuade you to follow that.

You can use flashcards, to-do lists, and checklists that are available in this app.

Like a music app, it includes huge music storage that will be opened only when you earn coins by following your schedule.

It provides motivational speeches to boost your activities.

Night modes and battery-saving functions are available too.
15. Habit Tracker
---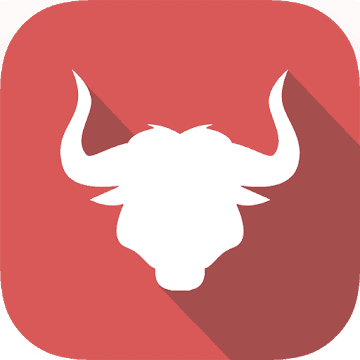 Meet the most useful Android Habit Tracker to enhance your productivity in a better way. Habit Tracker is like a journal that keeps a record of all your habits like sleeping time, diets, fitness, study, work, and daily doings. This app will show you what to do and when to be more active.
At the end of the day, you will find a chart of all your doings that will increase your wish to do it better the next day. This will also tell you how long you have to go to reach your target of any facts. Still not convinced? Then have a glance over the features below.
Important Features
Slowly cut all the bad habits from your life with the help of this app.

Learn about positive habits and start practicing them with effective motivation.

This app will track your habits and provide you a statistical analysis to understand your wrongs and rights.

Provides effective health tips and exercise habit-building advice.

Use the home screen widget and try powerful reminders of this app.
16. Google Keep
---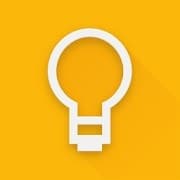 Another gift from Google to the busy person is Google Keep. It is also a very popular note-taking app used by millions of users. The features of this app are enough to get your attention. You can take notes of over 3000 words in each folder.
The folders are customizable, and you can even draw on the white canvas of the folder with tons of drawing kits. You can pin folders to keep them on top and find them instantly. When you don't have time to write down your thoughts, just say them louder. It will write them for you.
Important Features
Archive and unarchive notes with a single touch.

It can be Synchronized, and you can use this cross-platform supported app on any of your devices.

You can add files, links, and photos in your notes too.

Making a copy to Google Docs also needs a few touches here.

You can level your notes and find them instantly with an optimized search box.
17. Time Planner – Schedule, To-Do List, Time Tracker
---
Many of us are used to planning hundreds of things to do in a day but end our day doing not more than even 10 of those things. It happens because of an unplanned schedule. You have to plan time for all those hundred things if you truly want to do that.
However, you can get help from this productivity app for your Android device, Time Planner. This app will boost your activities by preparing schedules, todos, and checklists for you. When everything is planned, you will automatically end up doing most of your tasks as you planned them.
Important Features
Includes a very quick and optimized time management tool.

A time tracking frame with a bubble theme will motivate you to plan your schedule every day.

This app includes a moon calendar and notes with rich formats.

It provides a captcha to cure procrastination.

You are allowed to import events from the Google calendar.

Reminders with tons of icons and color customizable functions are available.
18. AppBlock – Stay Focused (Block Websites & Apps)
---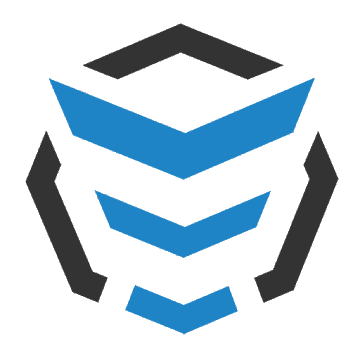 One of the hardest obstacles to make our days active is our addiction to the phone. For some people, it is so acute that it becomes a destructive life addiction. To get rid of this problem, I have a solution, which is the next recommendation for you. It is AppBlock.
The main task of this app is to temporarily disappear some apps from your device so that you don't spend most of your time with them. I know it's hard to think of such an act, but you know, it is the most effective solution you can try. Be yourself, and don't be too careless about your future and life. Be active and stay out of that unnecessary stuff with this app.
Important Features
If you manage to control yourself, you can block websites and apps with it.

Disable notifications of different apps and websites not to get distracted from your works.

You can set time limits for each app and get a notification when it is time to leave it.

It will reduce your obsessiveness with your smartphone.

Get a more difficult challenge to stay out of your device with the strict mode of this app.
19. YourHour – Phone Addiction Tracker & Controller
---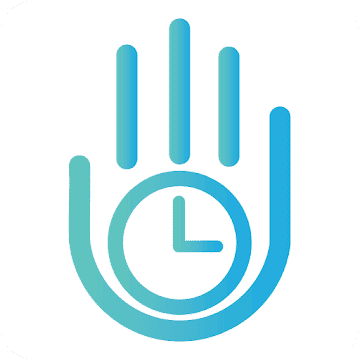 Another phone addiction-reducing app is here for you. It is YourHour, and it always motivates you to utilize each of your hours doing essential things only. Spending hours after hours scrolling Facebook and Instagram can bring nothing good for you. When you understand it, maybe it will be too late to prepare a better life for you.
So, control yourself right now and start using this app to enhance your distraction from your device. Once you learn the features of this app, you will understand how effectively it will make you more productive and active.
Important Features
This app supports many languages, and so you don't have to worry if you are not comfortable with English.

It helps to awake your self-realization and improve your daily activities.

Customize time limits for the apps you are using most of the time and get rid of them.

It sets goals for you to reach by staying away from your device.

It will make reports of how long you are using your device and how you are progressing.
20. TimeTune – Optimize Your Time, Productivity & Life
---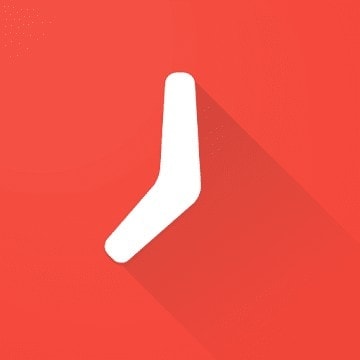 Meet the last app for today. It is again a time planning productivity app for your Android device. TimeTune is designed with the simplest user interface and tons of personalized features. You can make a plan for your daily routine, and this app will track how you are following it.
Remember that it is nearly impossible to reach out to your goals every day without having a good plan. So, don't waste your time doing things that are not necessary at all. Make healthy plans, diet charts, work time, and study routine with this app. Soon, you will find yourself following them properly.
Important Features
If you don't have time to plan your routine, it will plan for you based on your job.

Create beautiful custom tags and identify activities on your schedule with them.

You can also plan a holiday routine and schedule for temporary use.

It will report your routine review with a statistics chart and show your progression level.

You can make both of the weekly and daily routines with many custom-made routines.
Final Verdict
---
In the end, the first thing I suggest you do is to find out which is the most difficult obstacle you are facing to make your day more productive. Is it a lack of a properly planned schedule, or your addiction to the phone, or your bad habits?
When you are aware of your own problem, you will automatically understand which app you should use because you must see that there are varieties of productivity apps for Android with different problem-solving abilities. So, first, find your problem and then look for the solution. That's the best way to deal with all your problems.
I won't take your time any longer for today. Please give a good thing about yourself. Think about how you are living and how you are supposed to be lived. If there is any problem, solve it and have a good and active life. Share your thoughts on it with us. It will help us to work hard for you. Thank you for your support.